WARNING: This post is excessively long, even when split into a Part One and Part Two; you may need a cup of tea half way through 🙂
Kate and Nick's wedding on Sunday was fun, relaxed and blessed with sunshine.  Nick was best man for Joanne and Darren's wedding back in 2008, it's always nice to see a few familiar faces!  We love city weddings, and these two chose fantastic venues: Manchester Town Hall for the ceremony and Stock Restaurant for the reception.  I must also mention Becky of Blossom Flowers who did an amazing job with the floral arrangements – some people make our job so easy!
First up we headed up to the penthouse of the Radisson Edwardian to see Kate…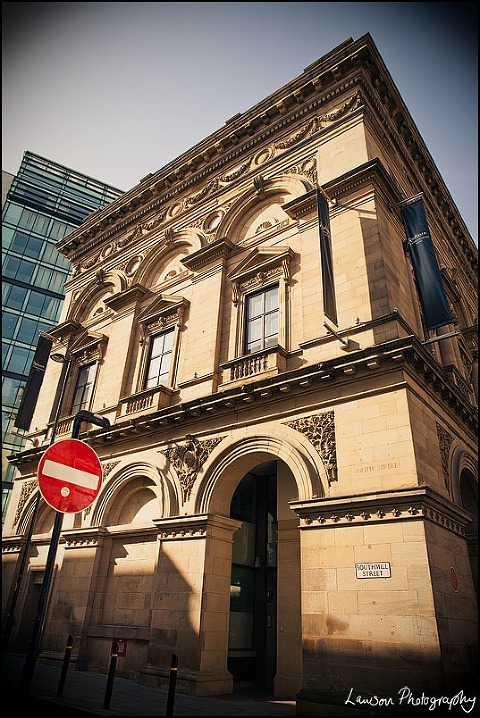 Great view of the Town Hall!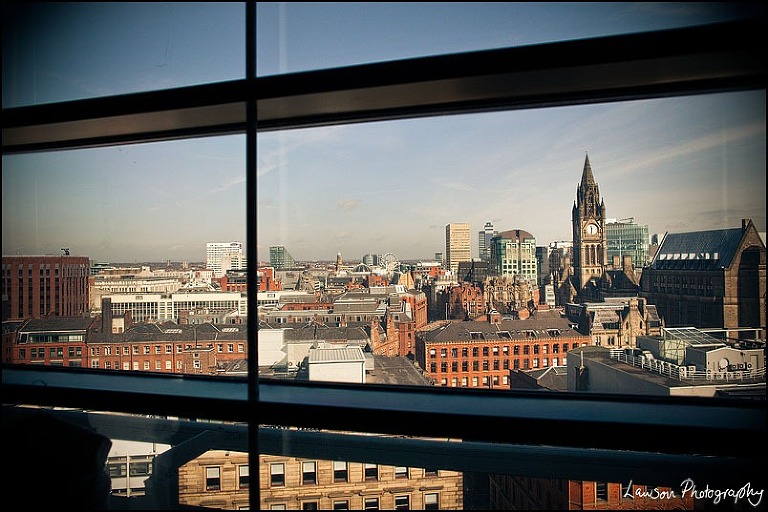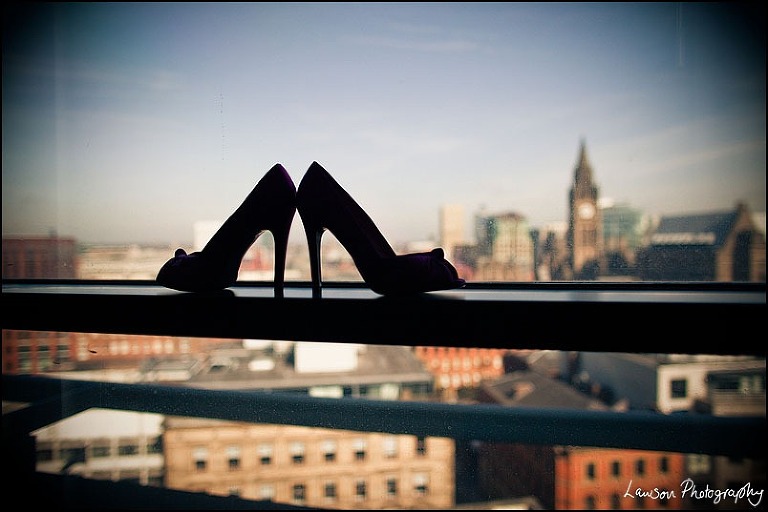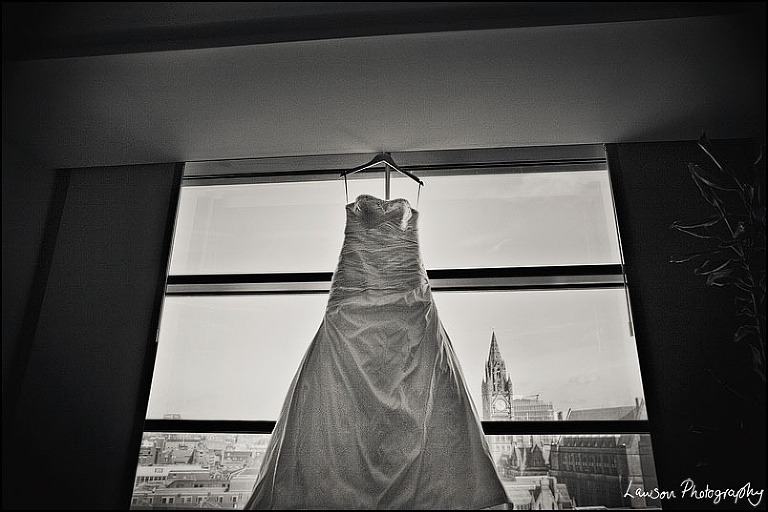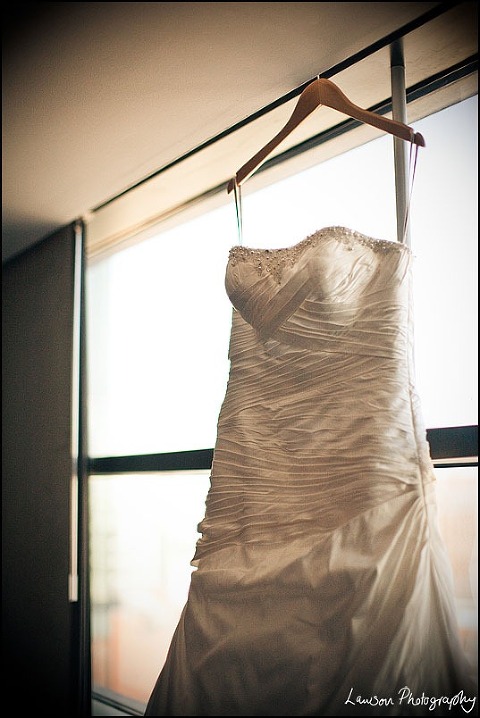 Kate was NERVOUS!!!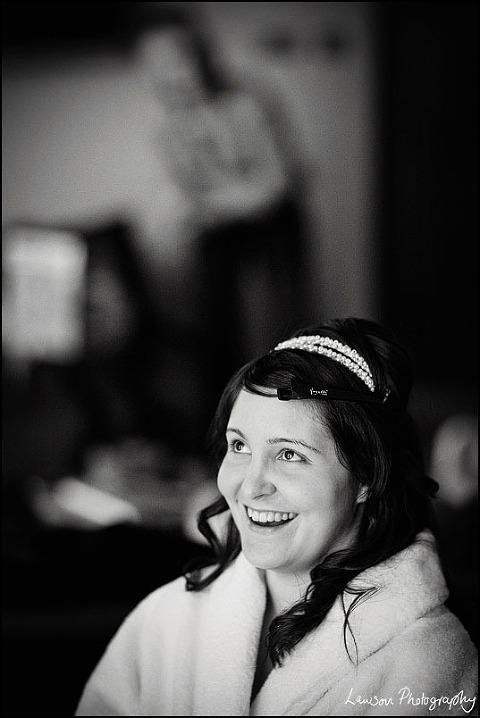 My favourite shot of the morning…
Her bridesmaids were a good distraction though…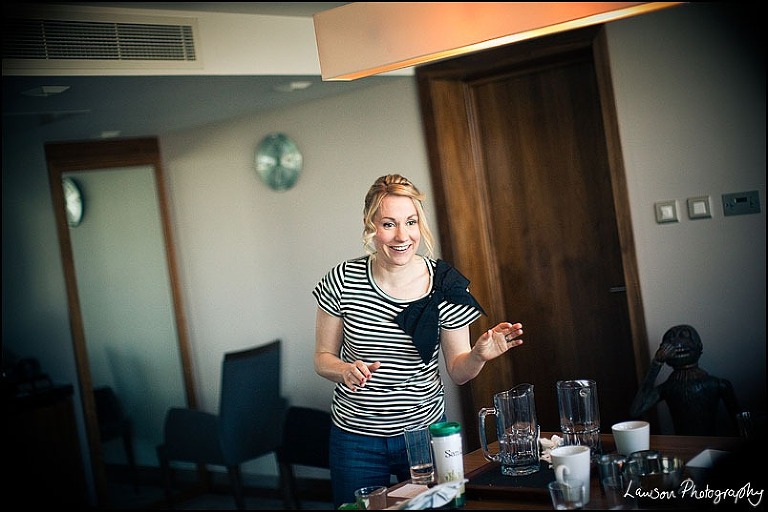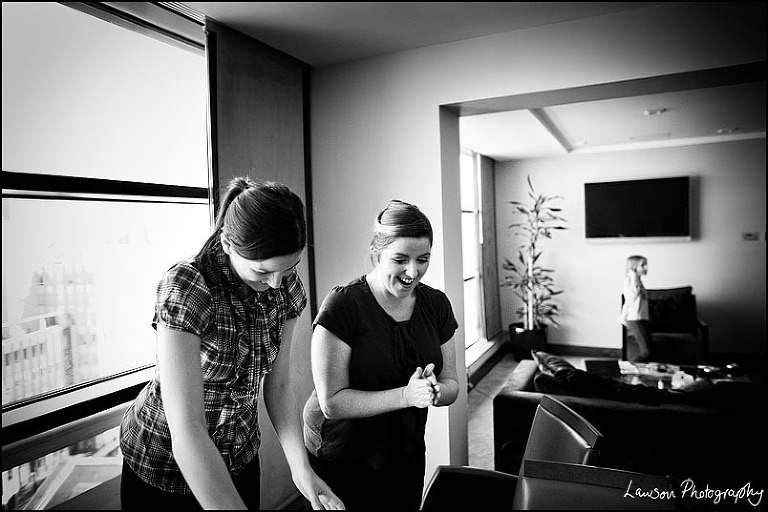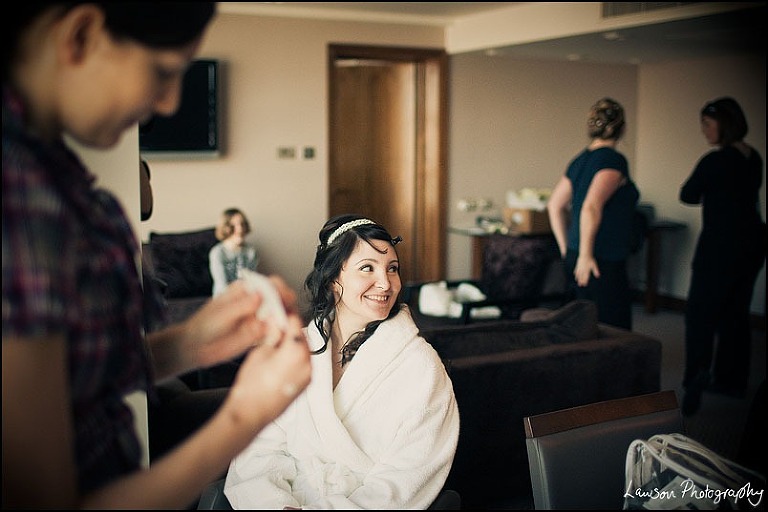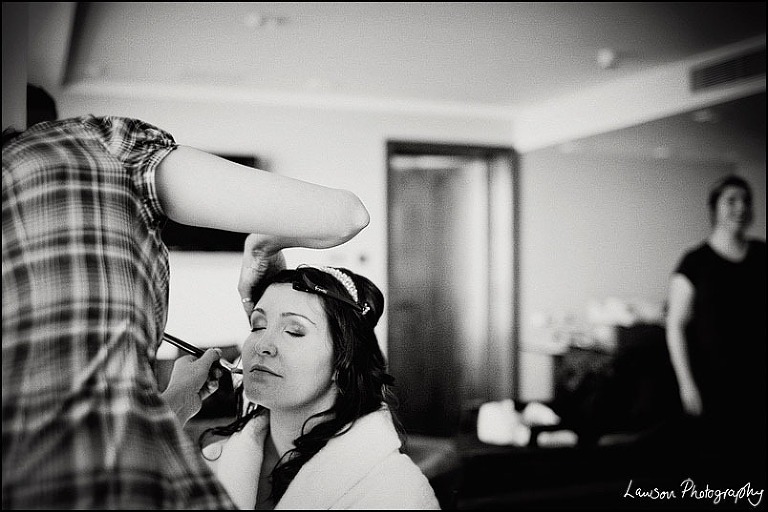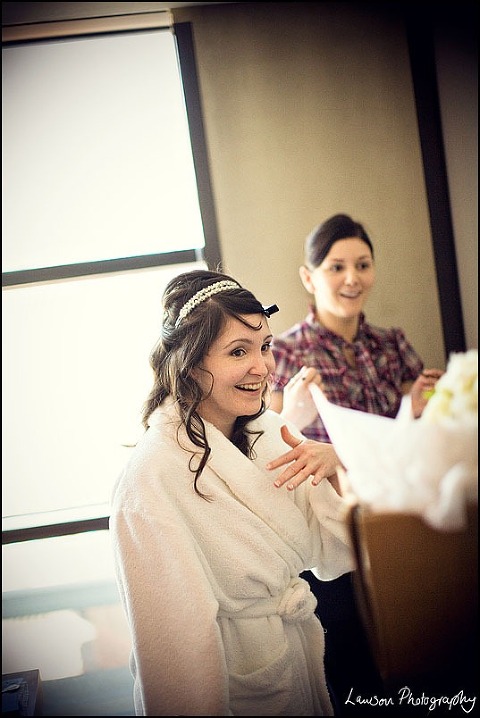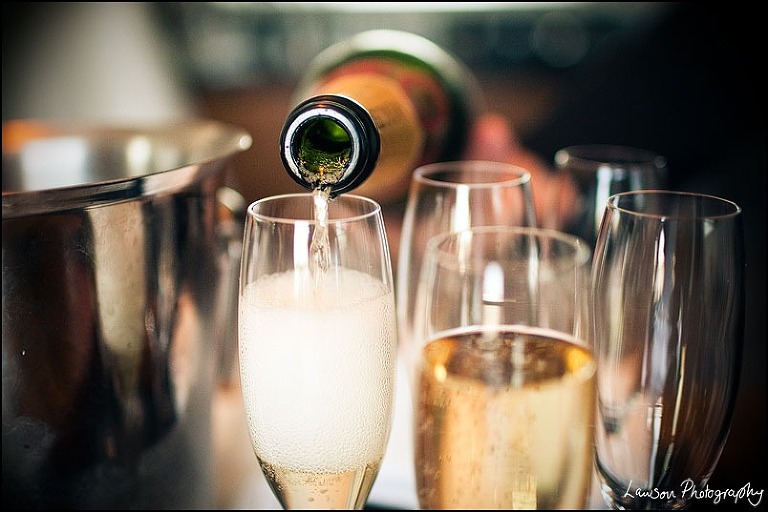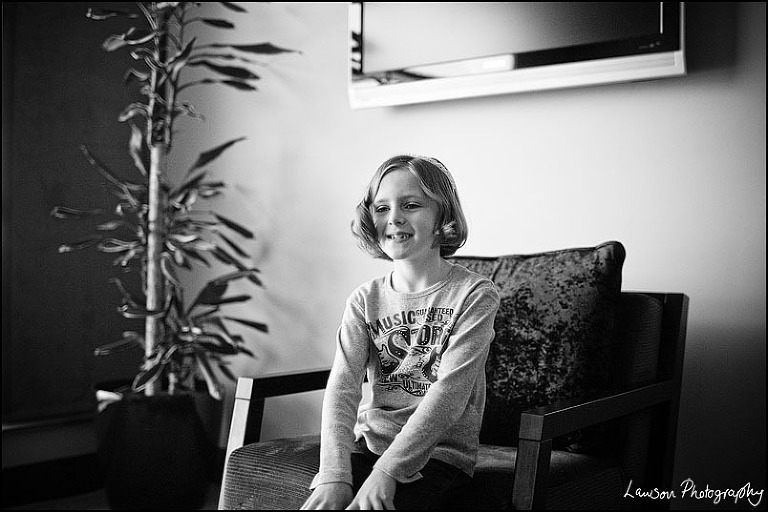 Love this one…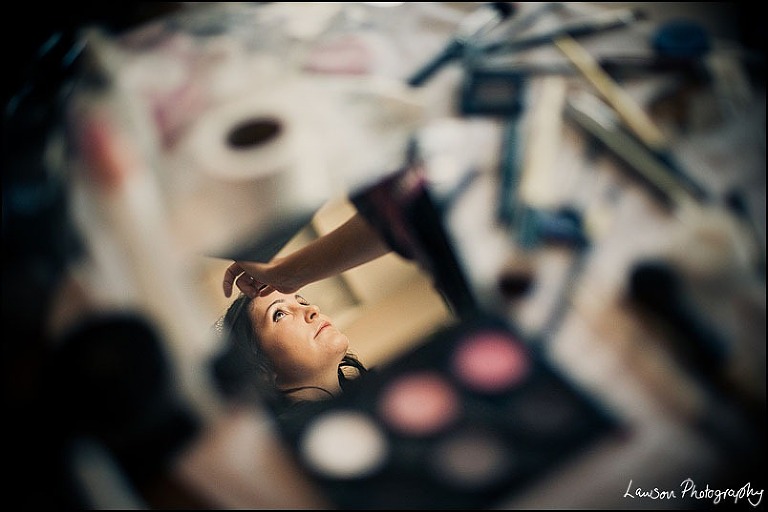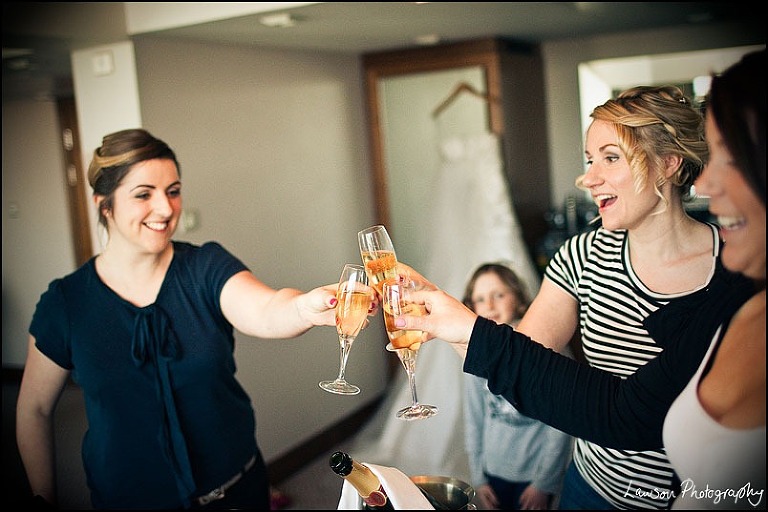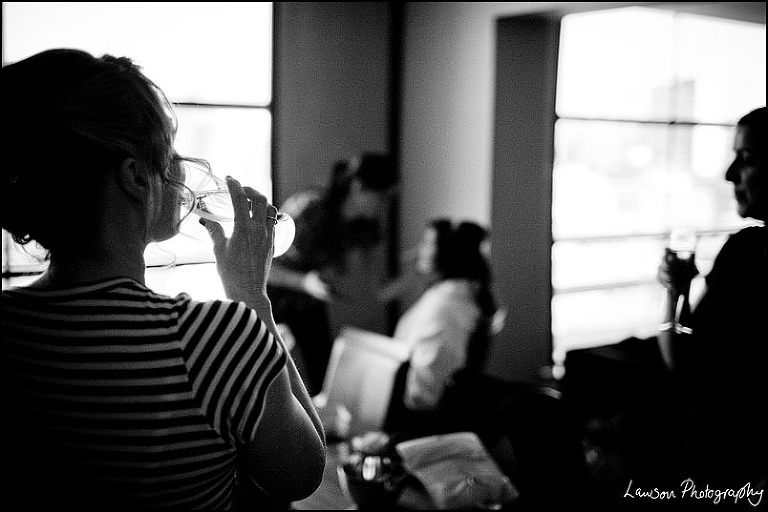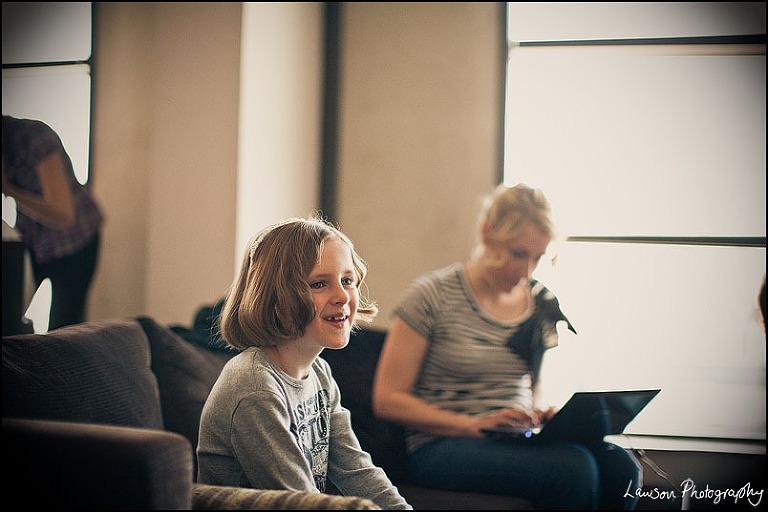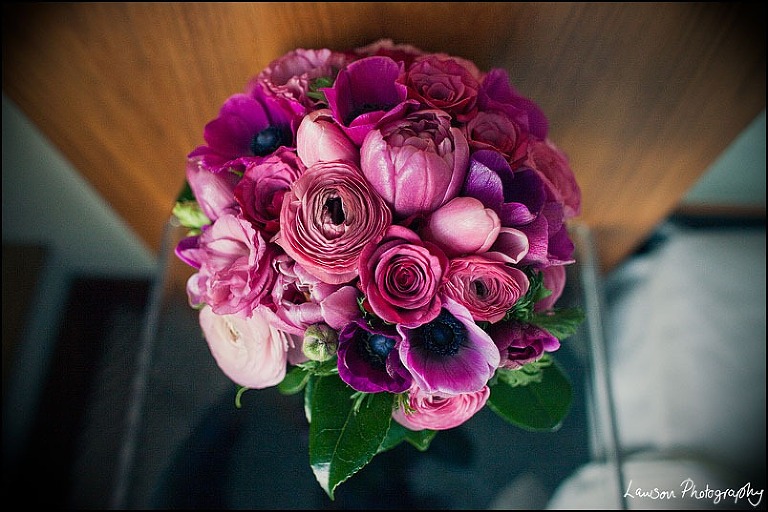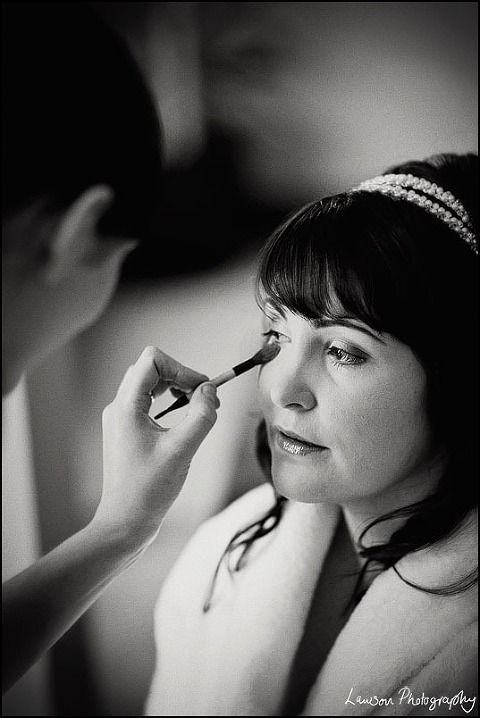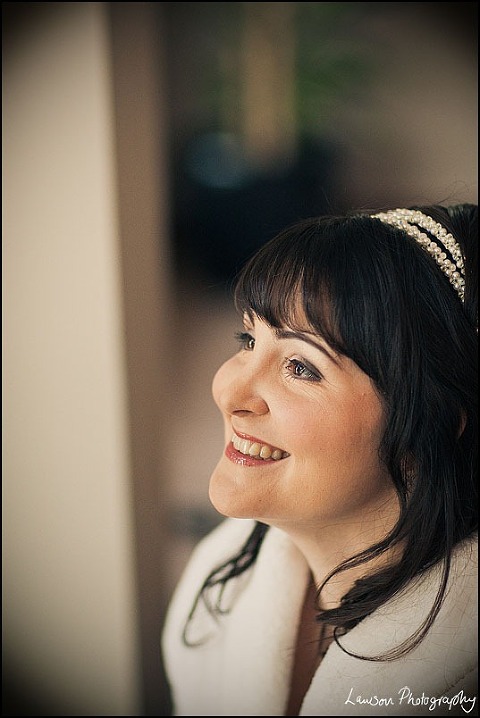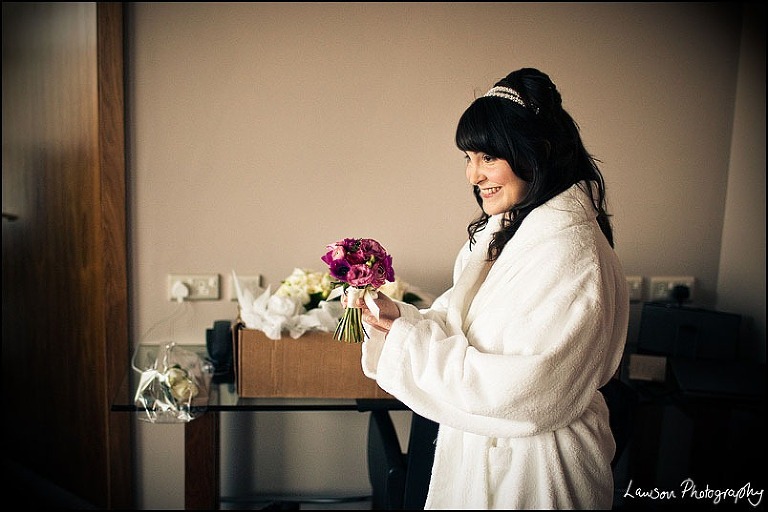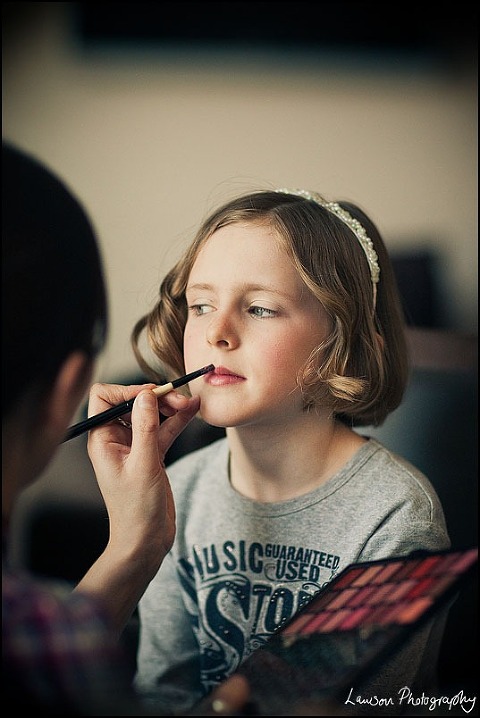 Kate's cousin did a great job with her hair!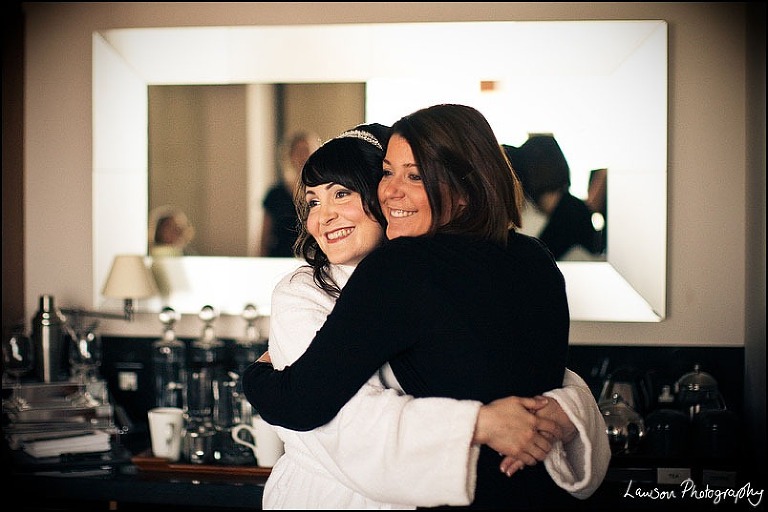 Dress time…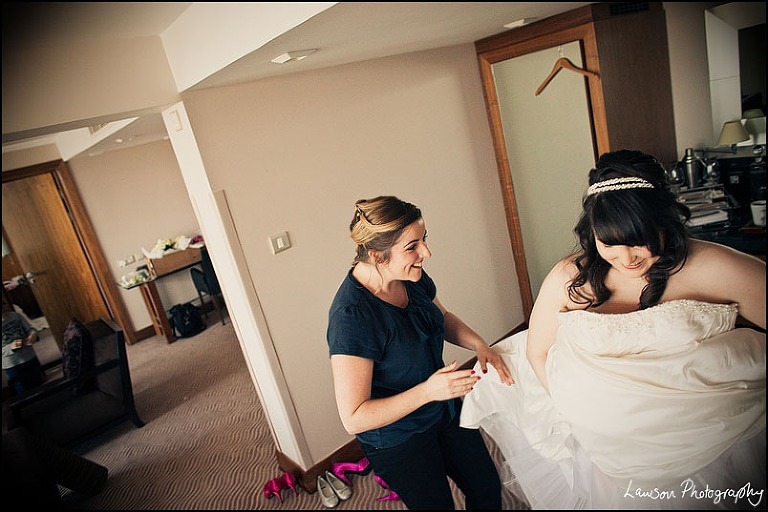 Kate's Dad arrived with the last bridesmaid: Kate and Nick's ADORABLE little girl…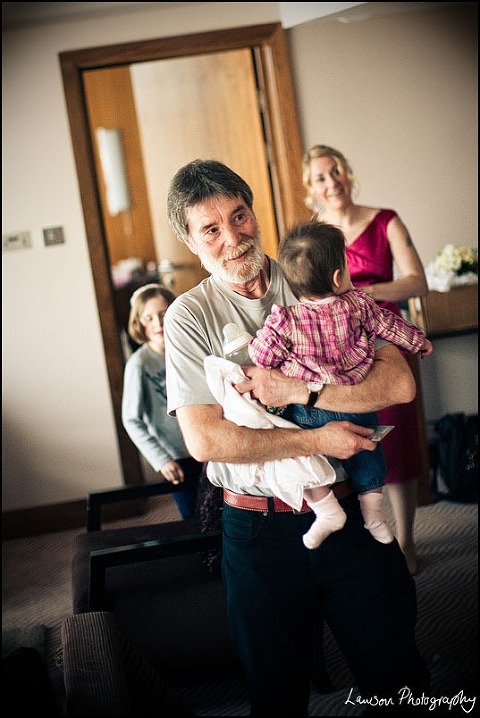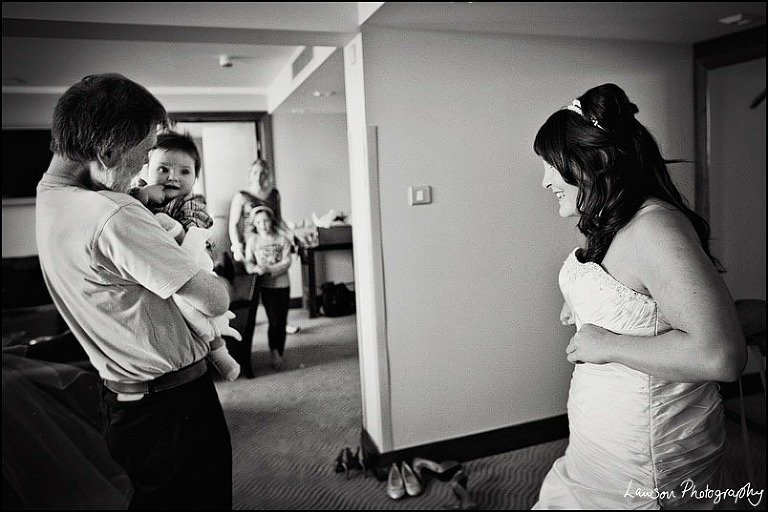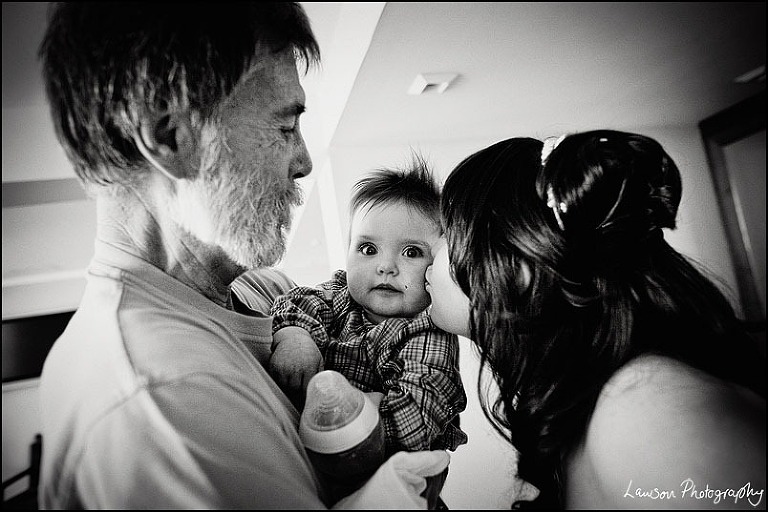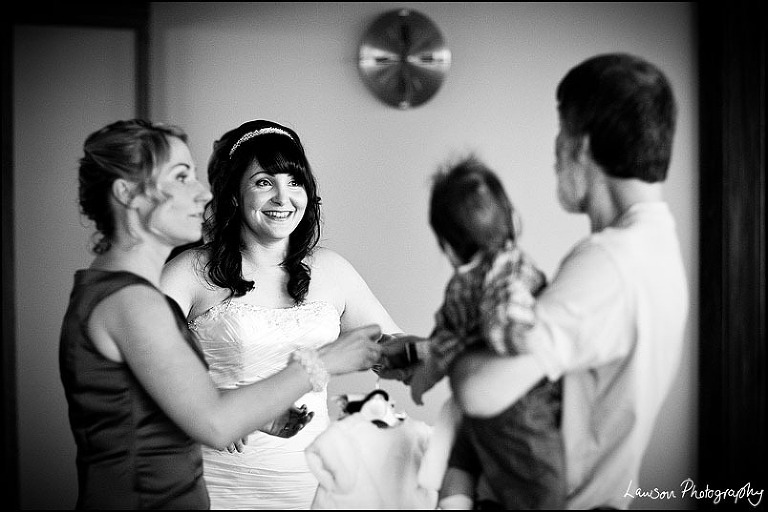 "What time is it?"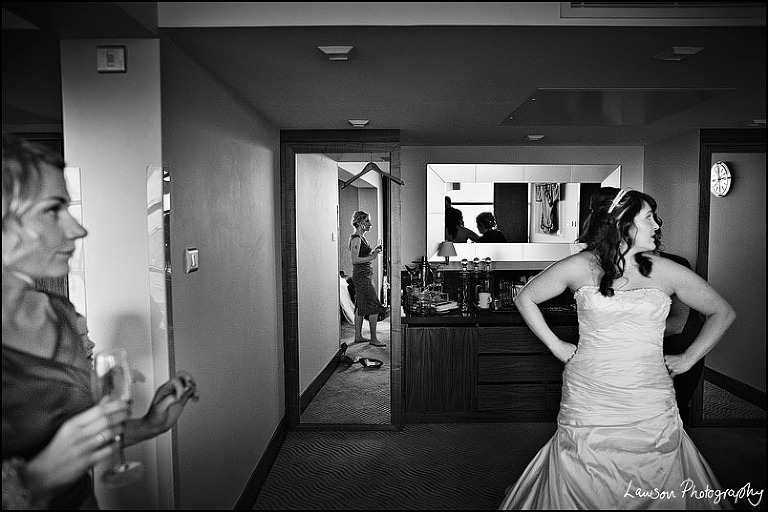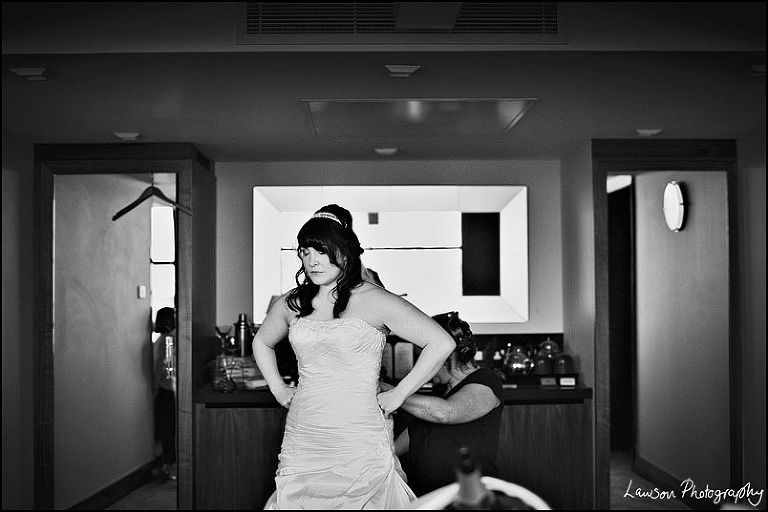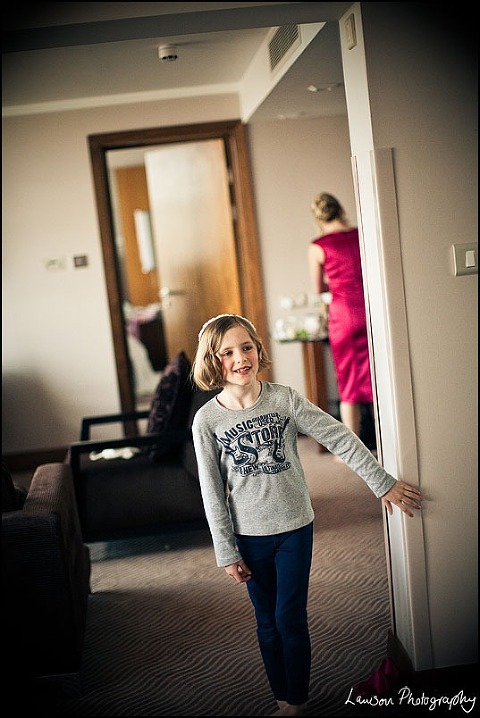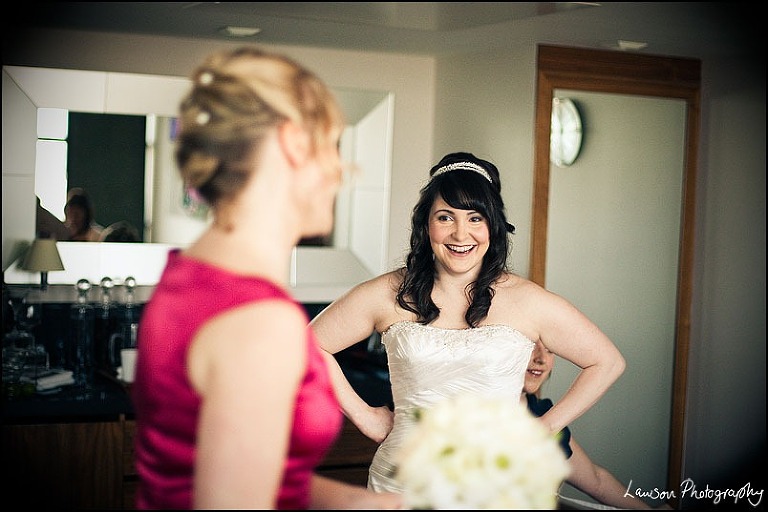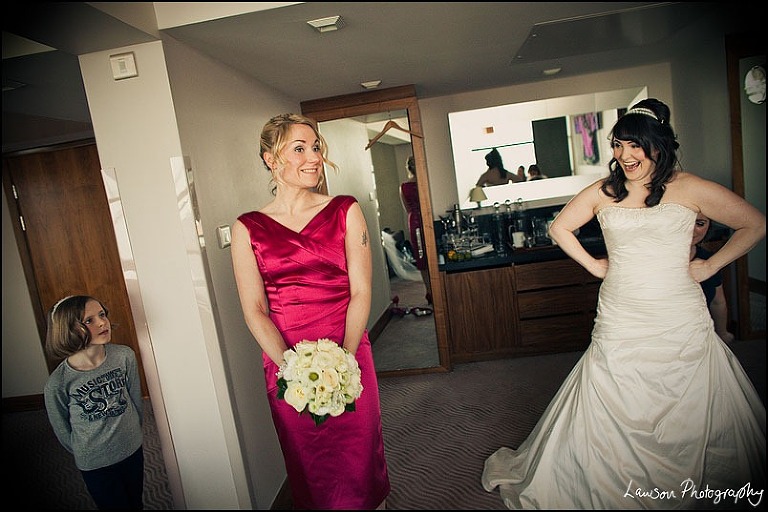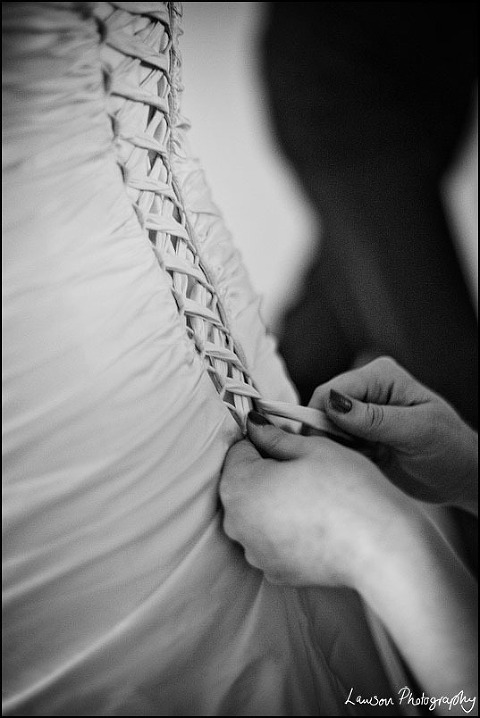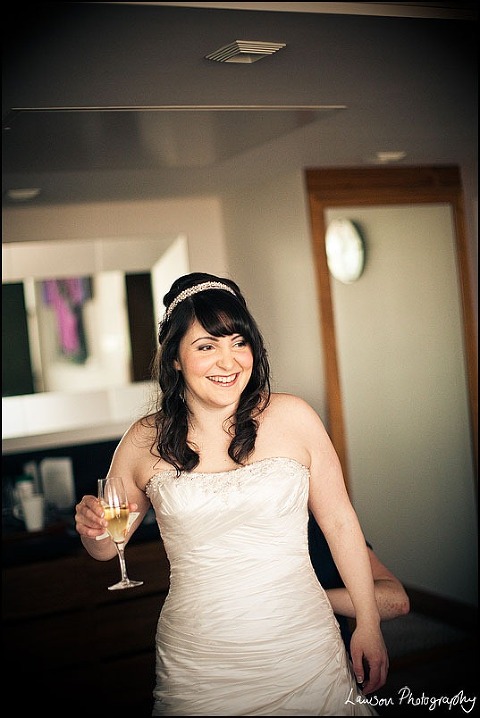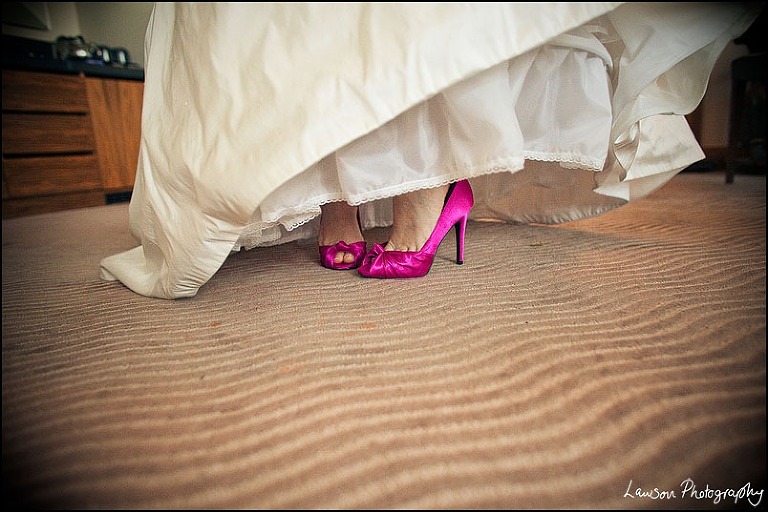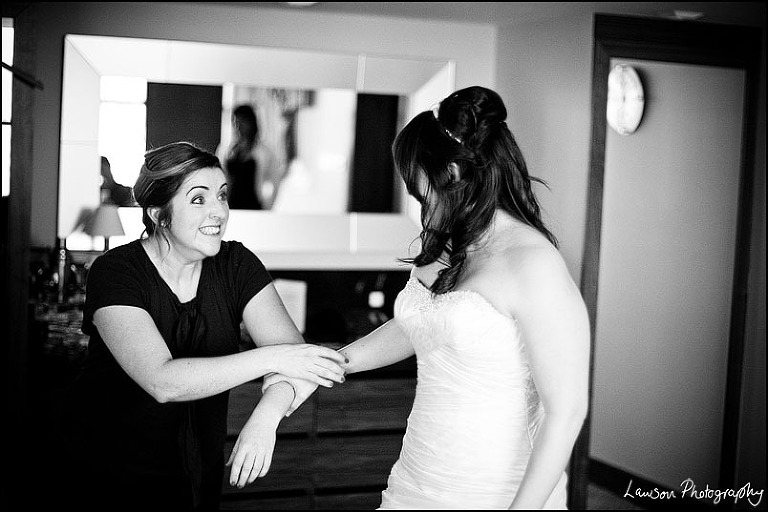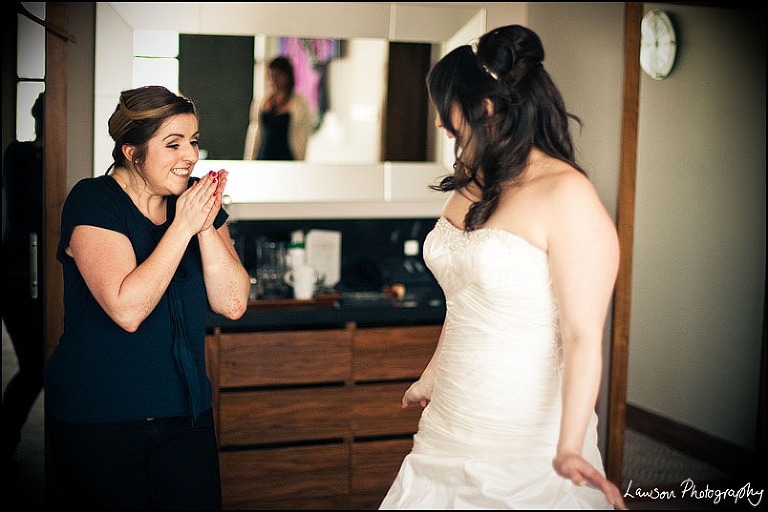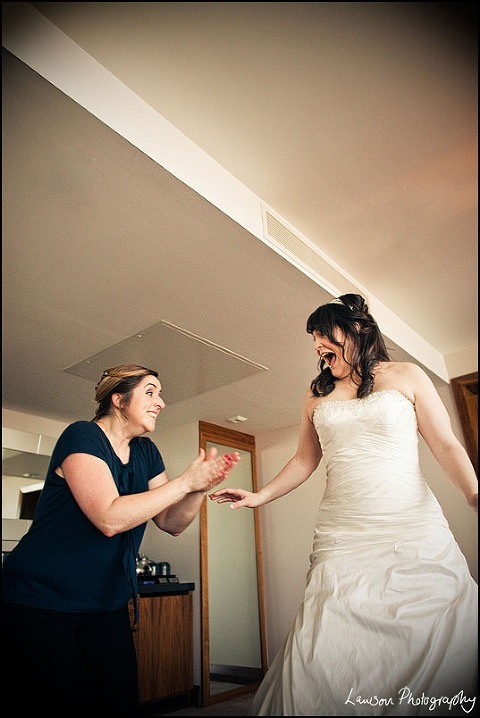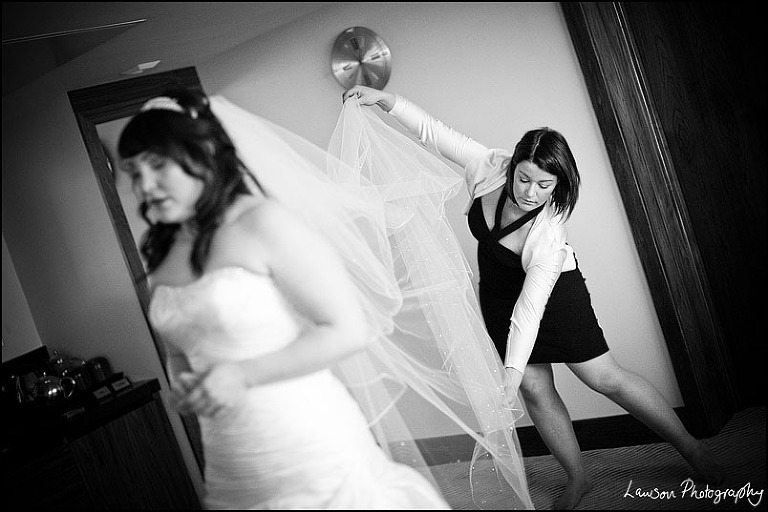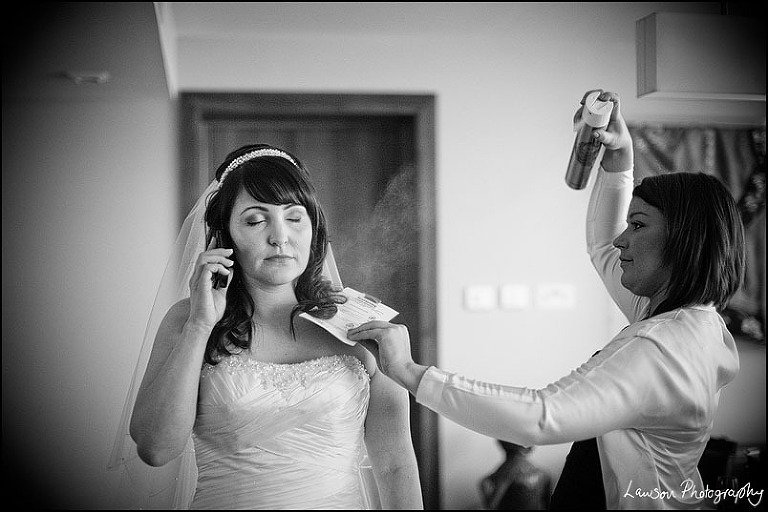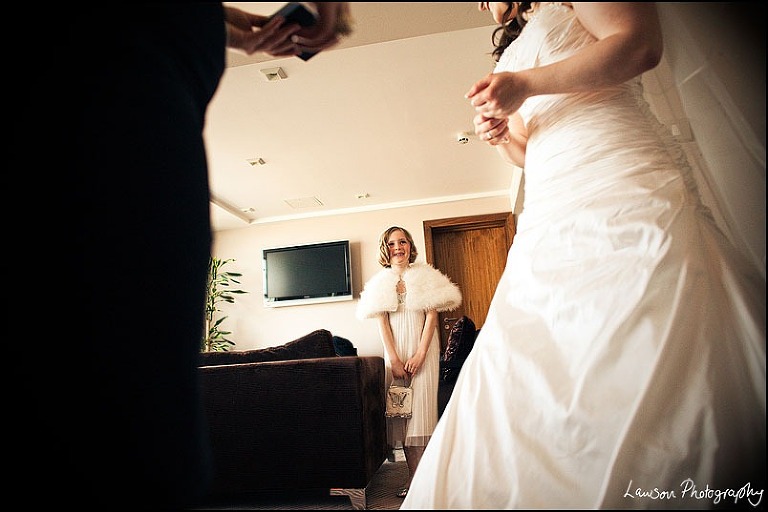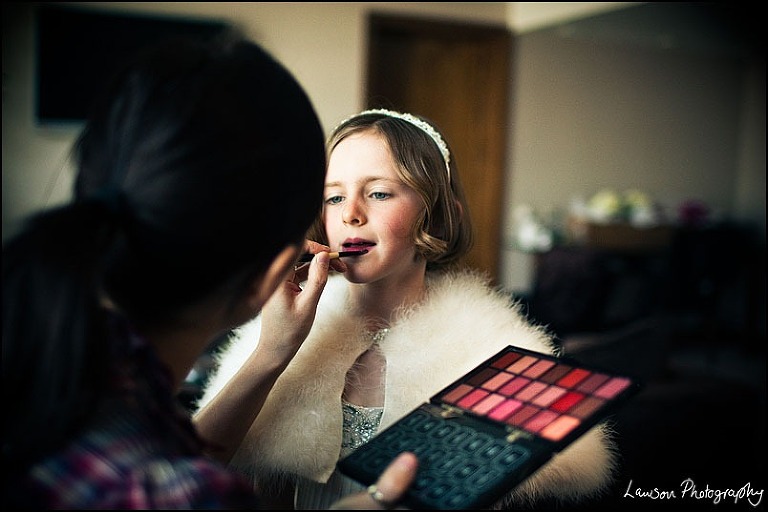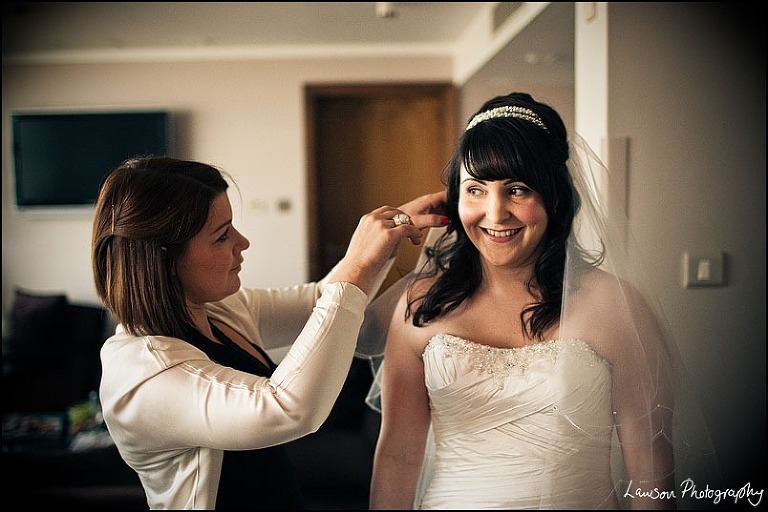 Gorgeous!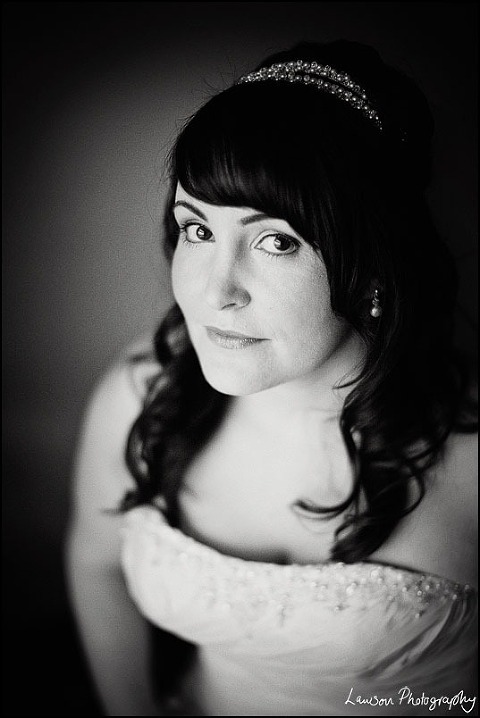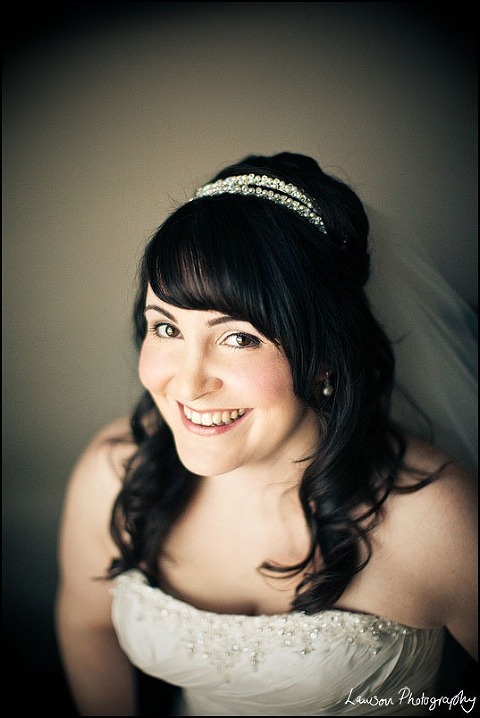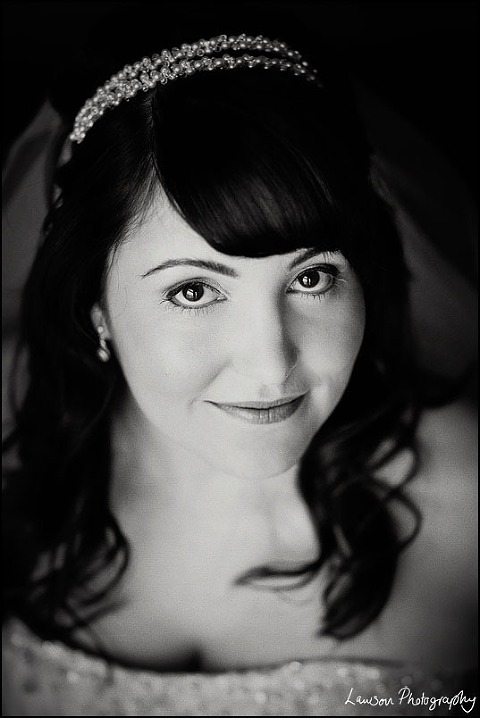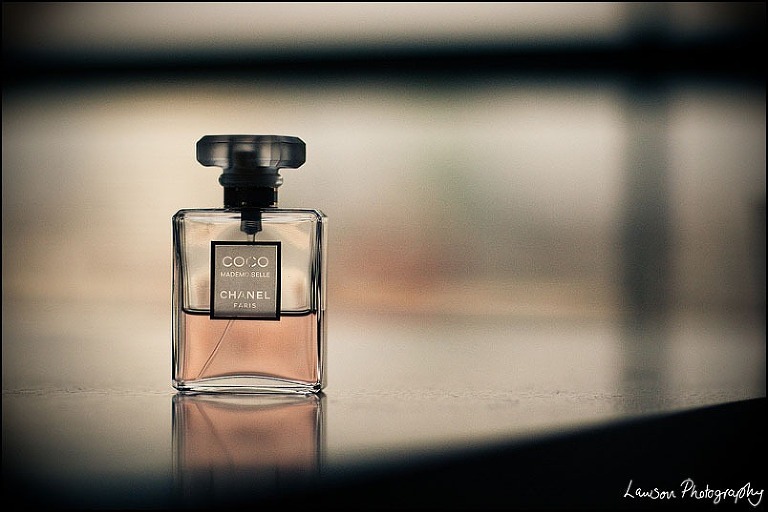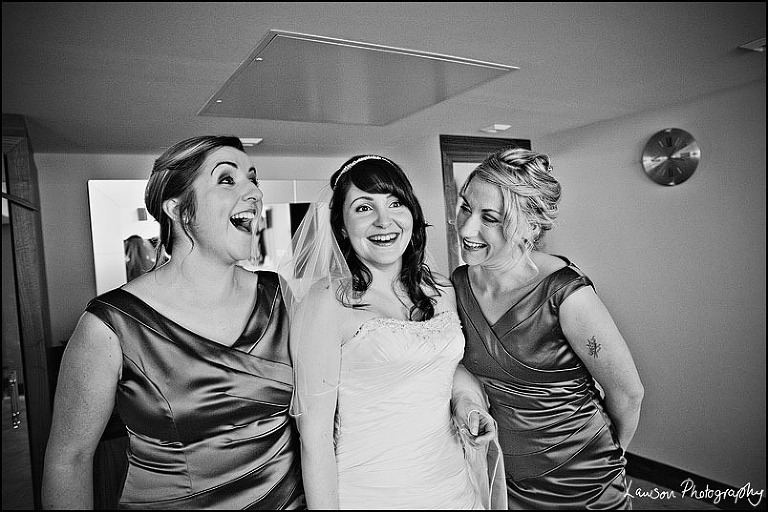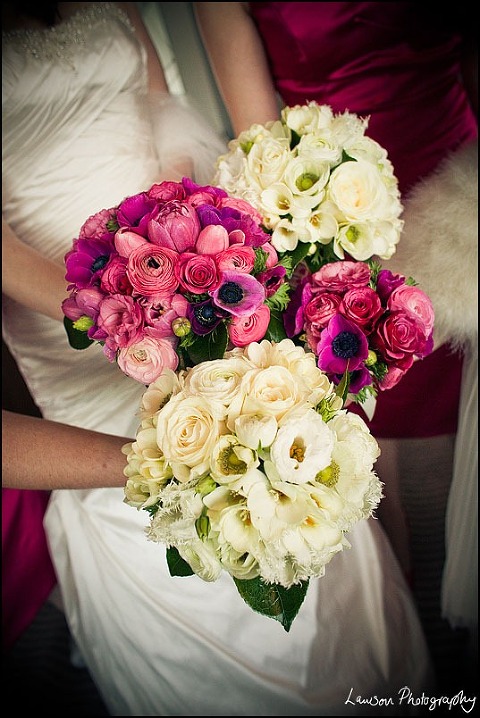 We headed to the Town Hall to see Nick…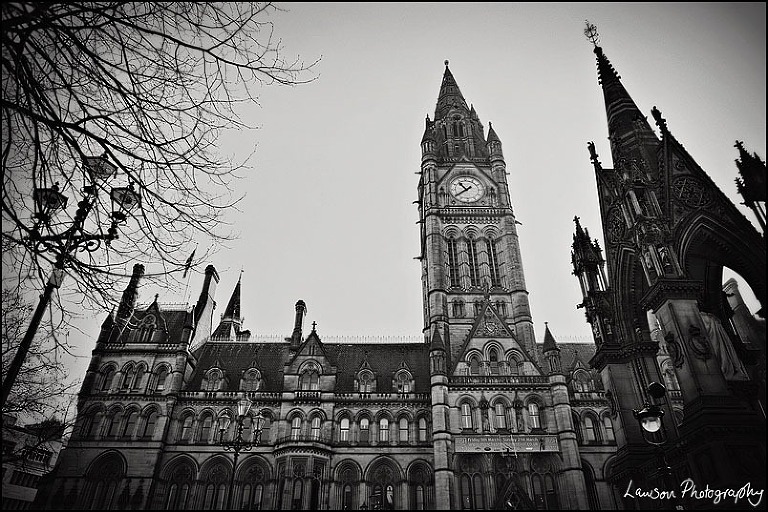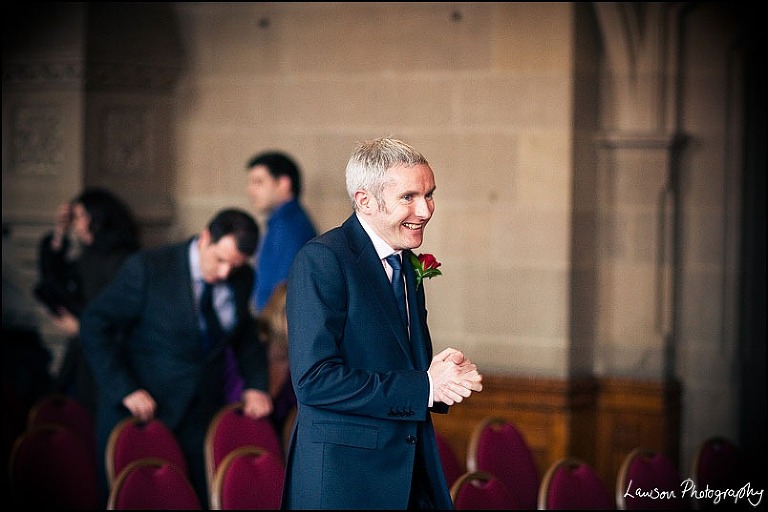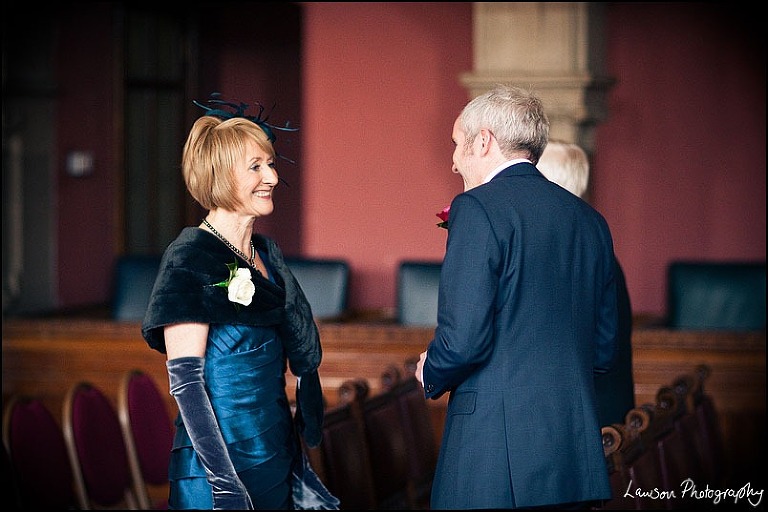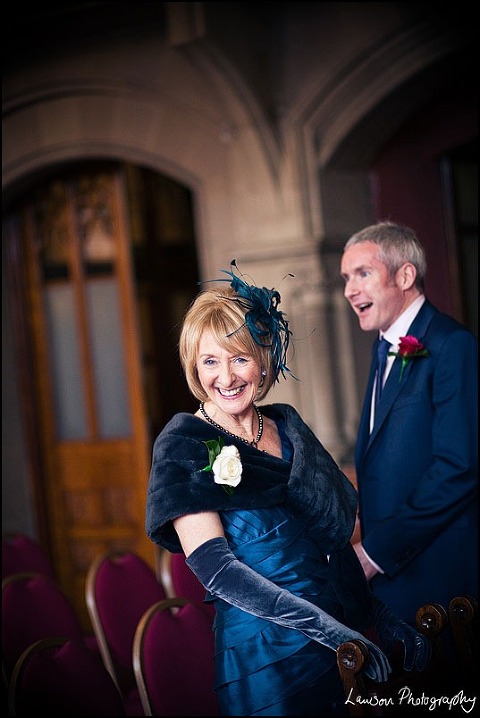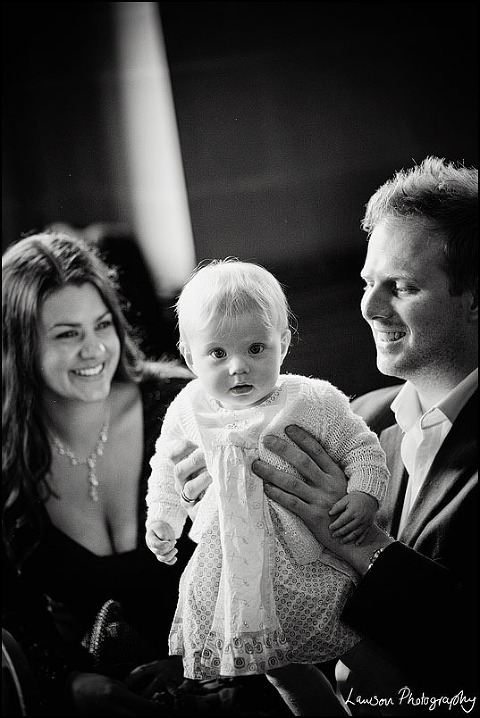 Love this shot Pete took!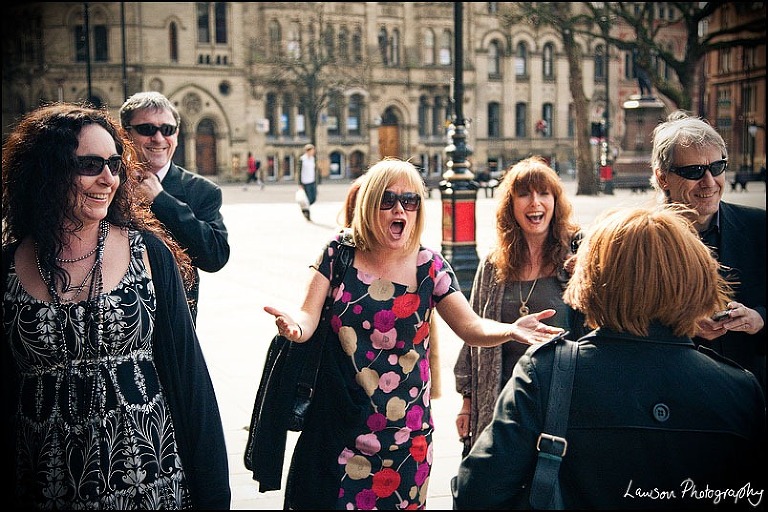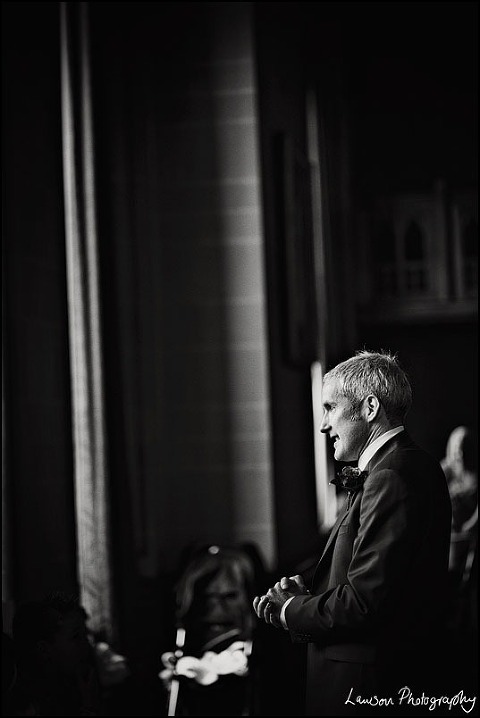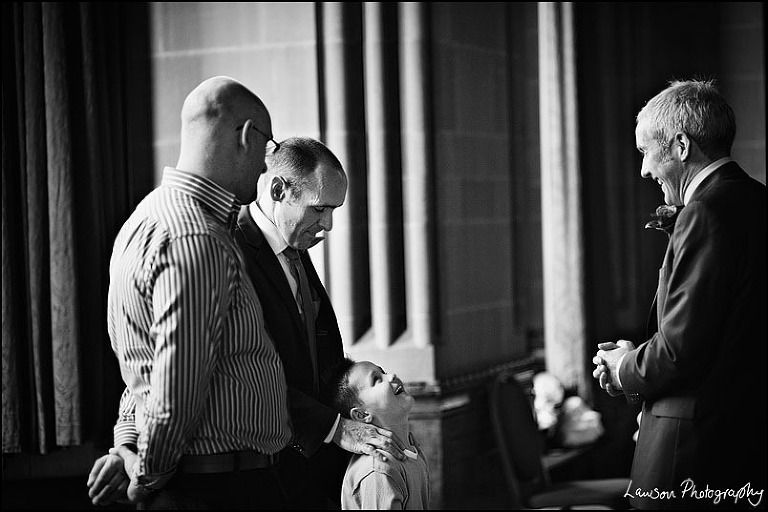 Here comes the bride…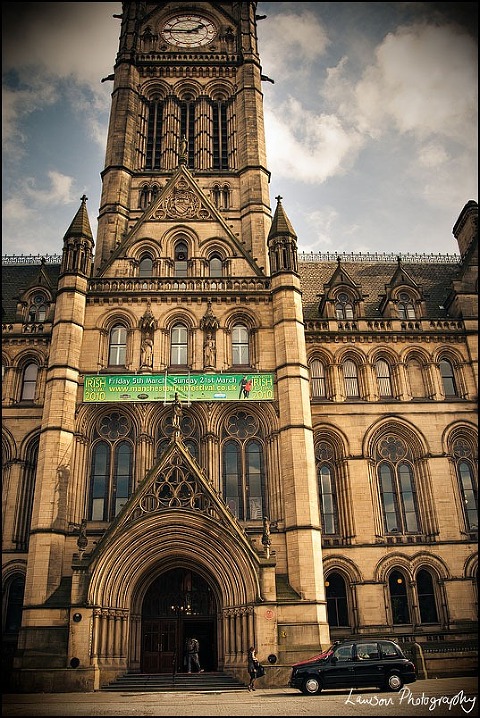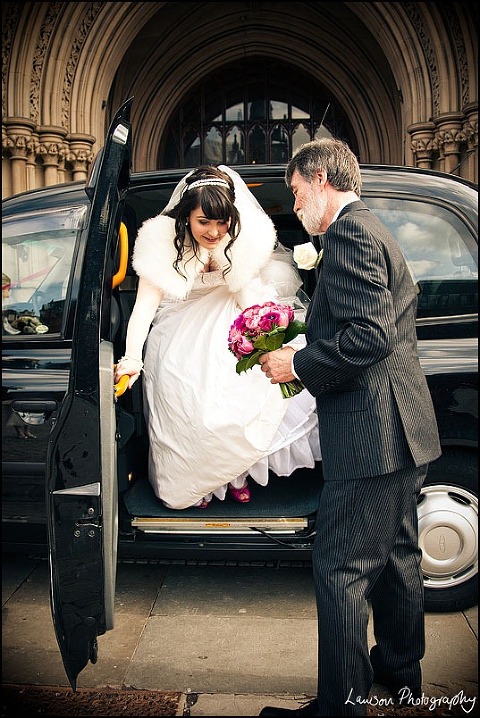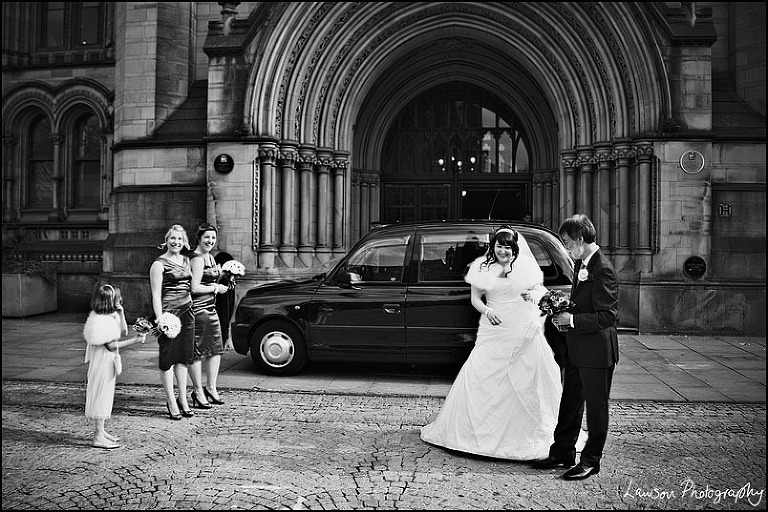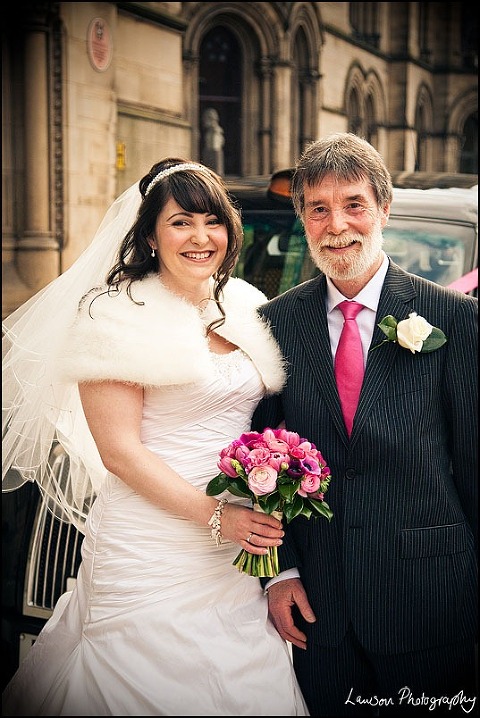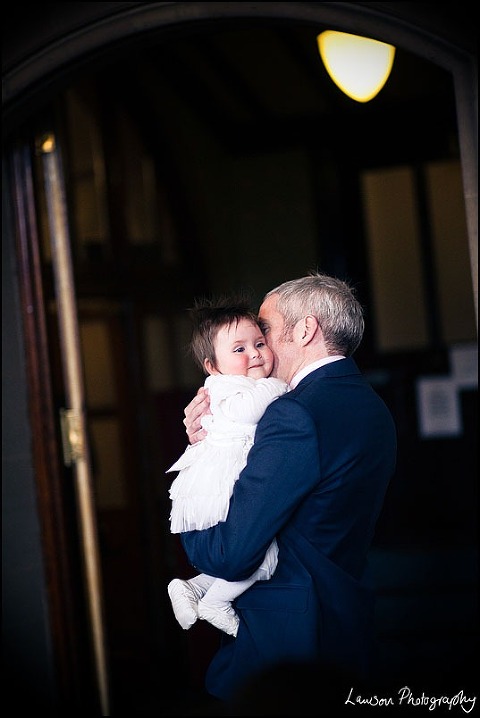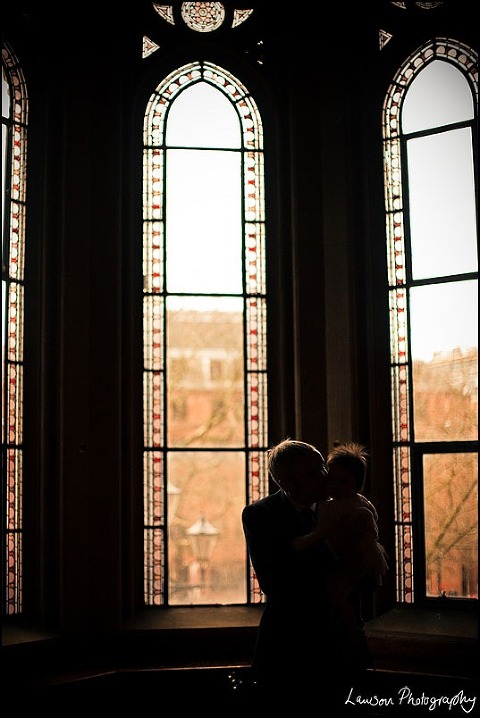 The Town Hall is such a beautiful building…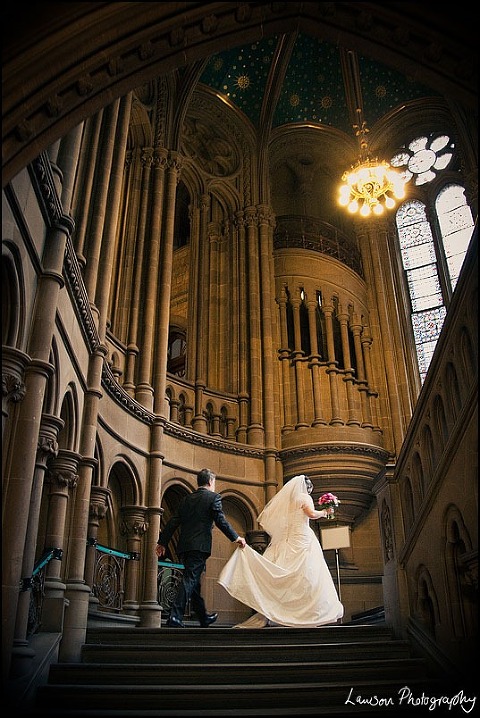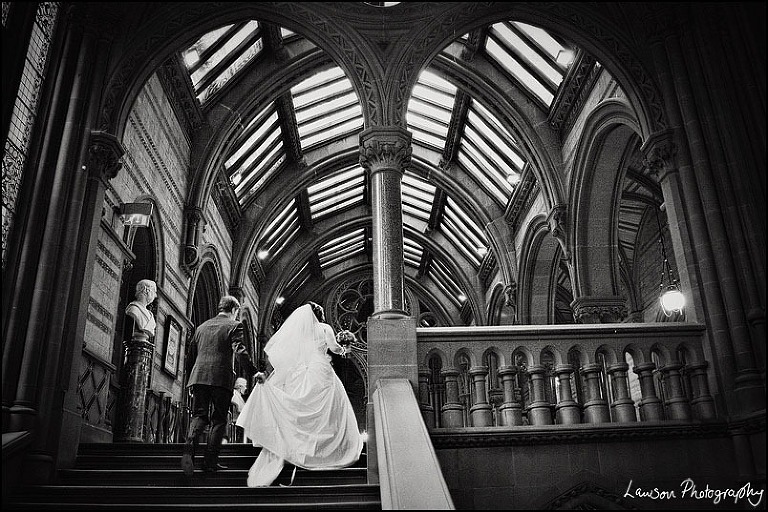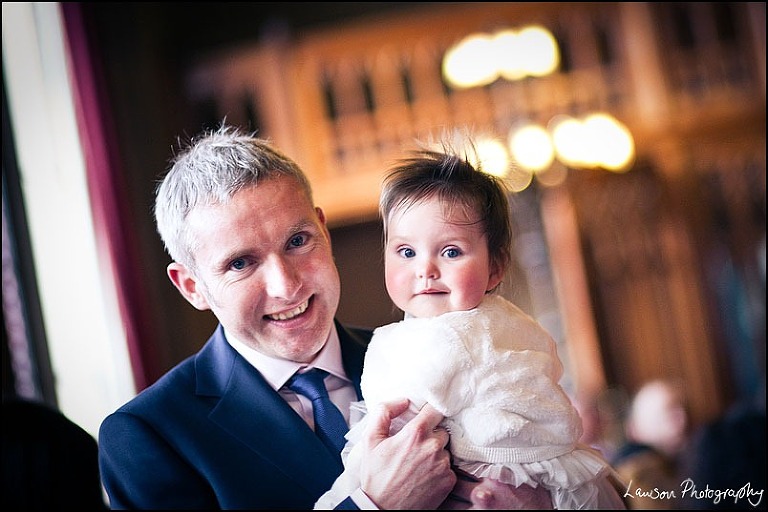 Love this shot of Kate cracking the registrar up!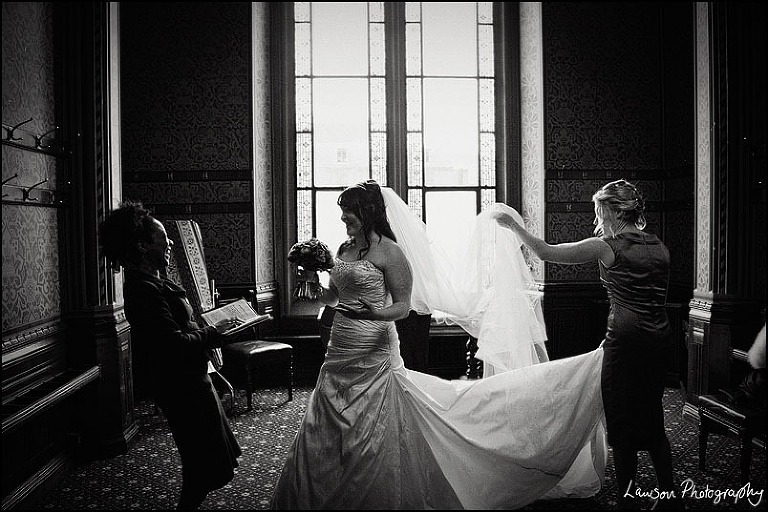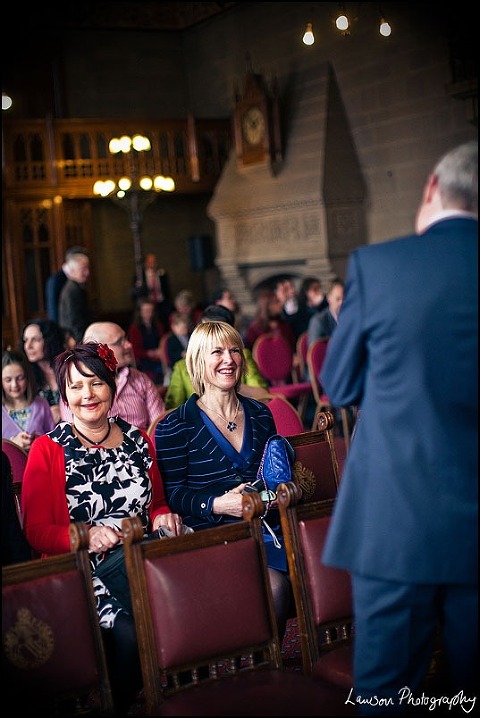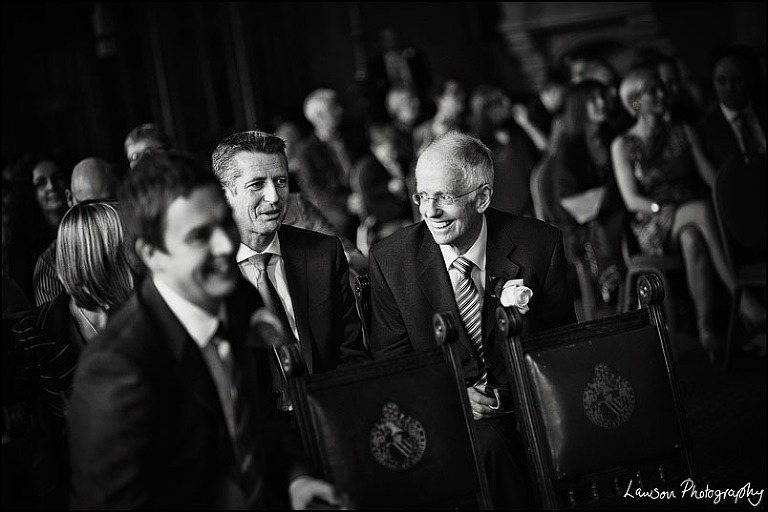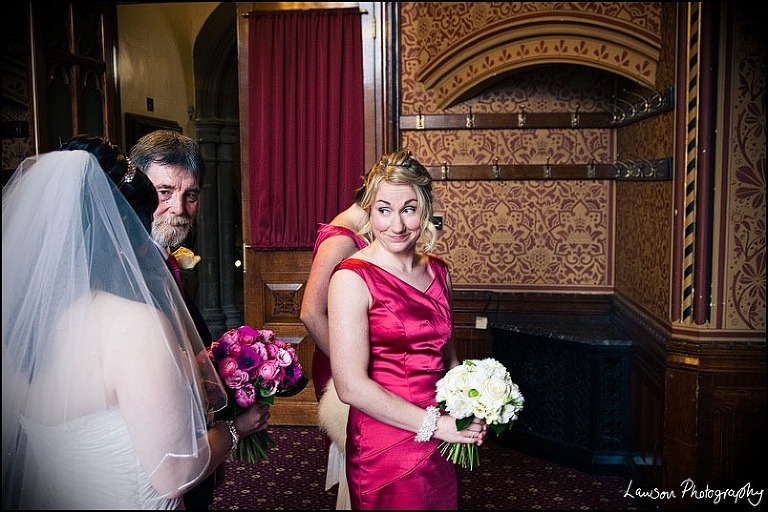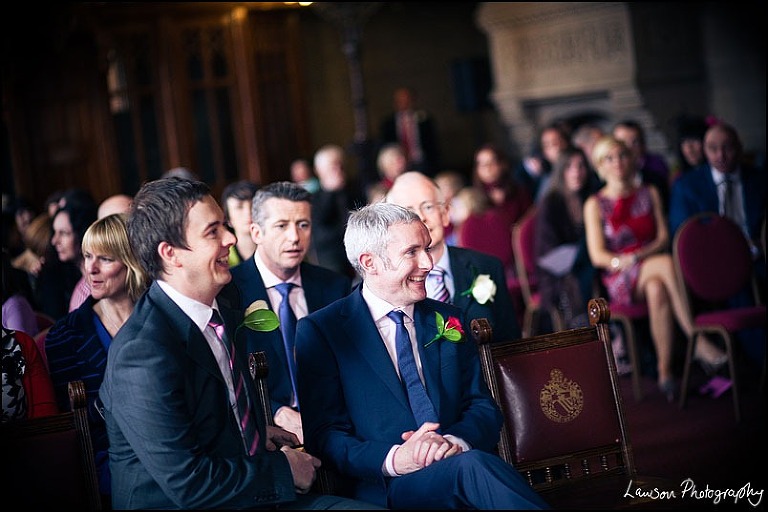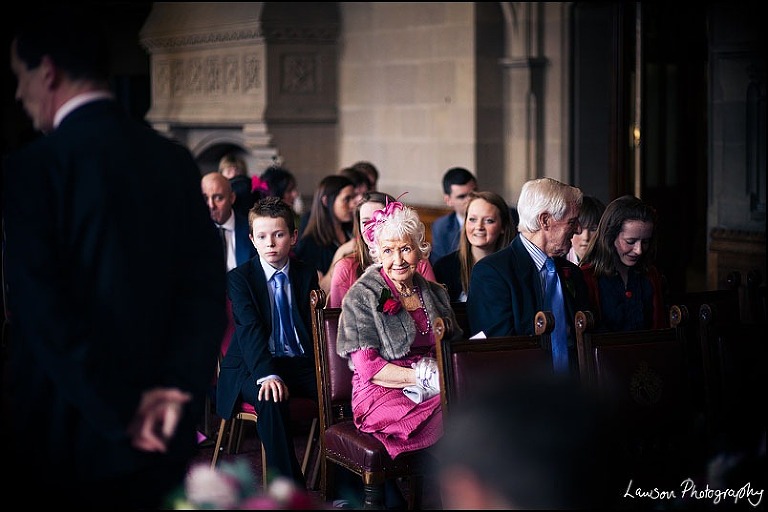 The bit where everyone holds their breath…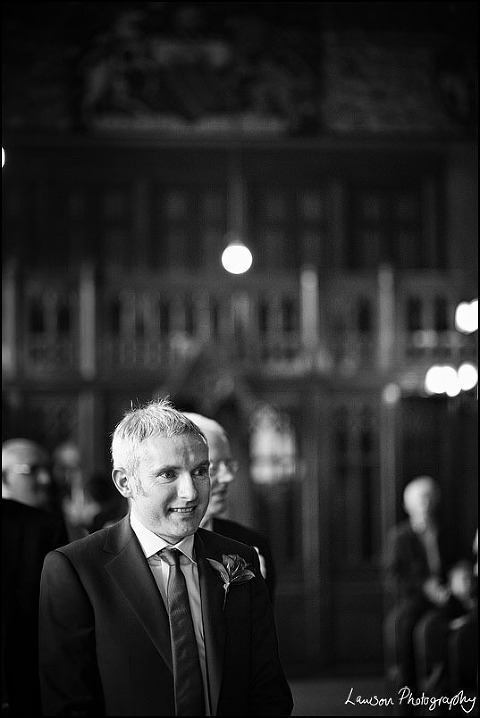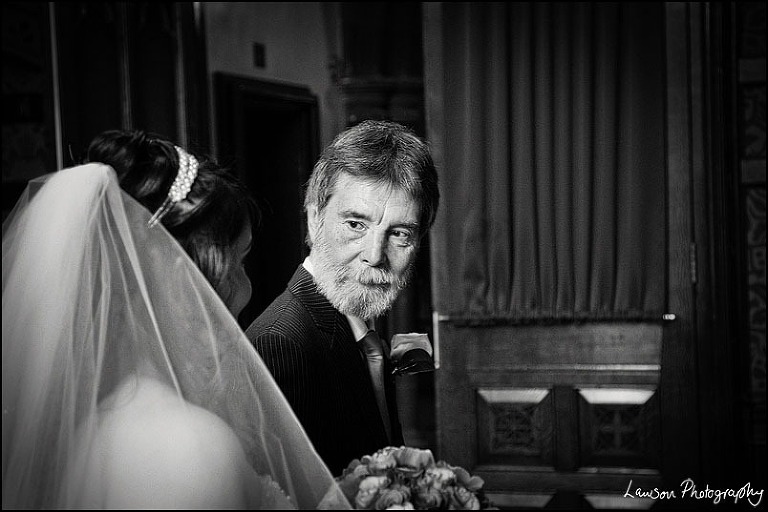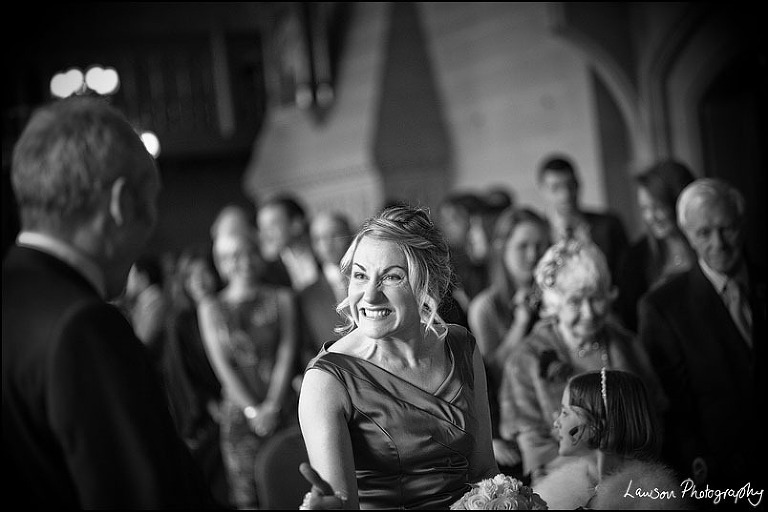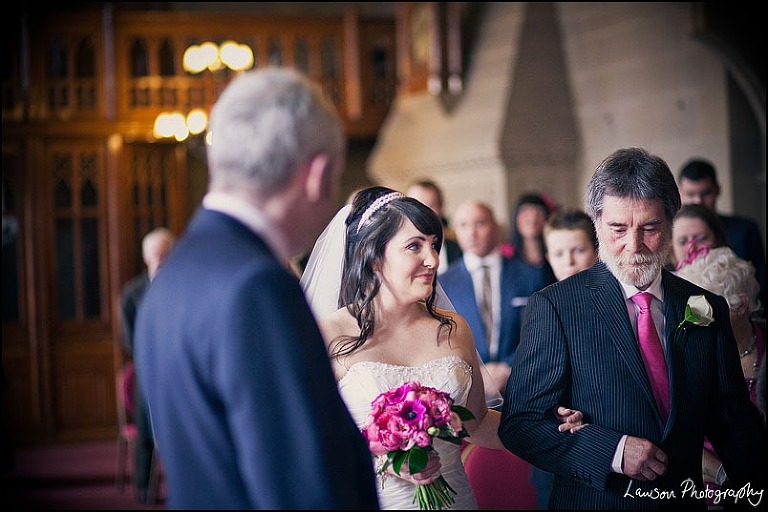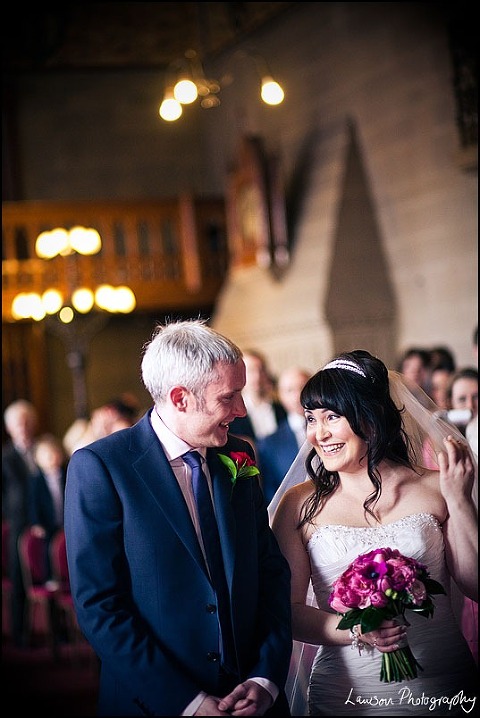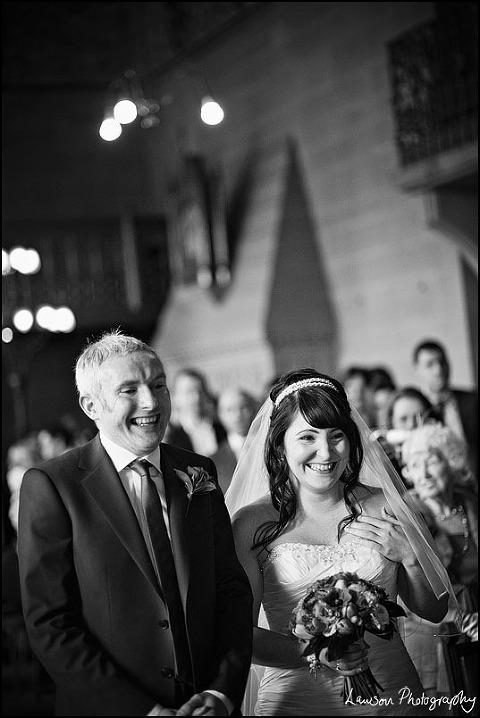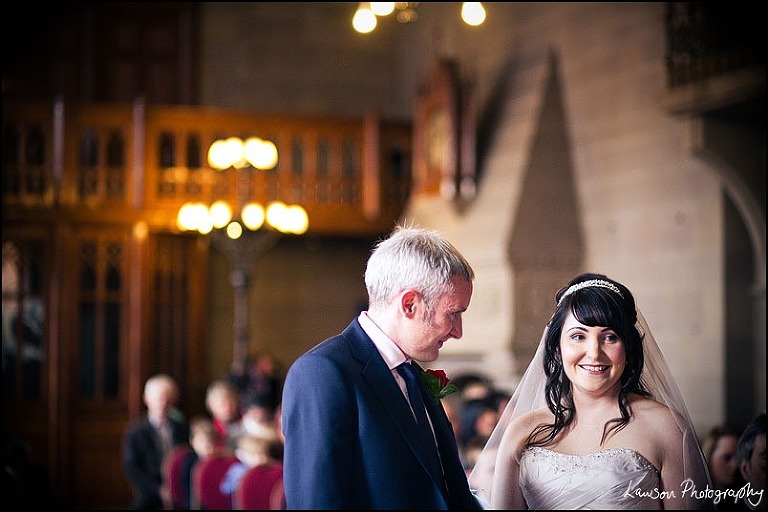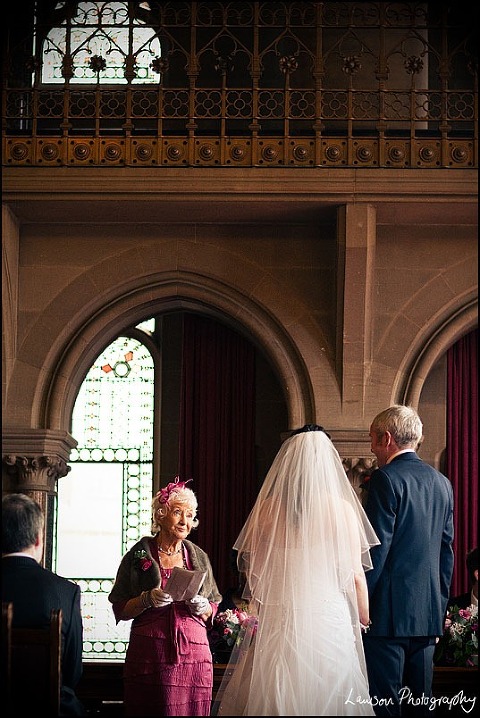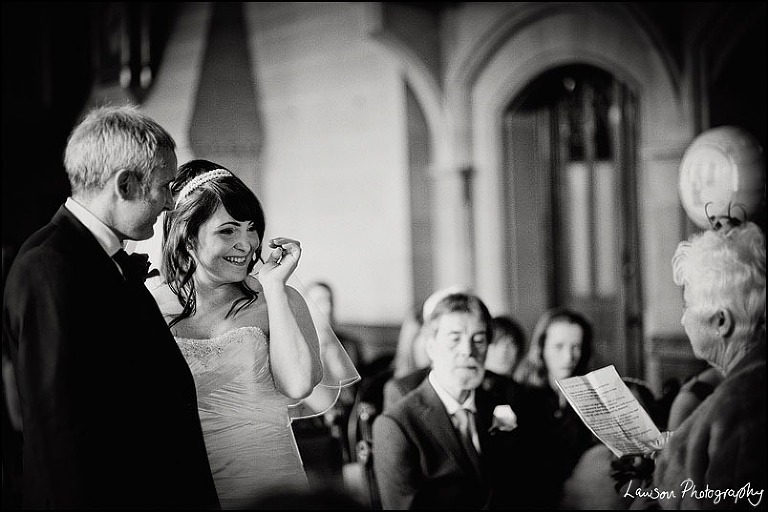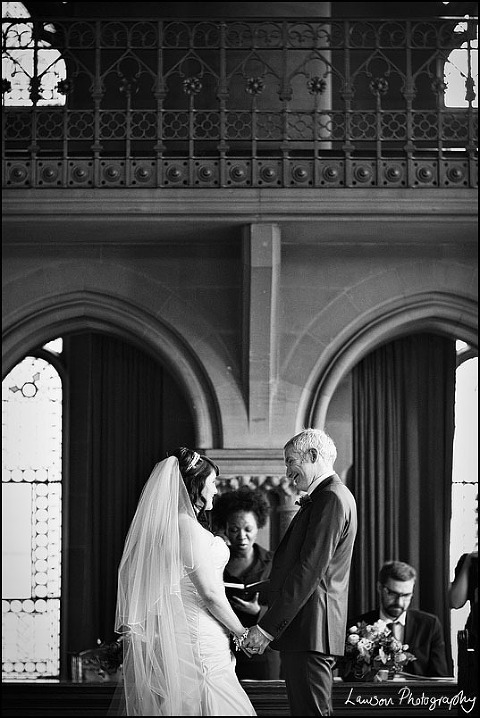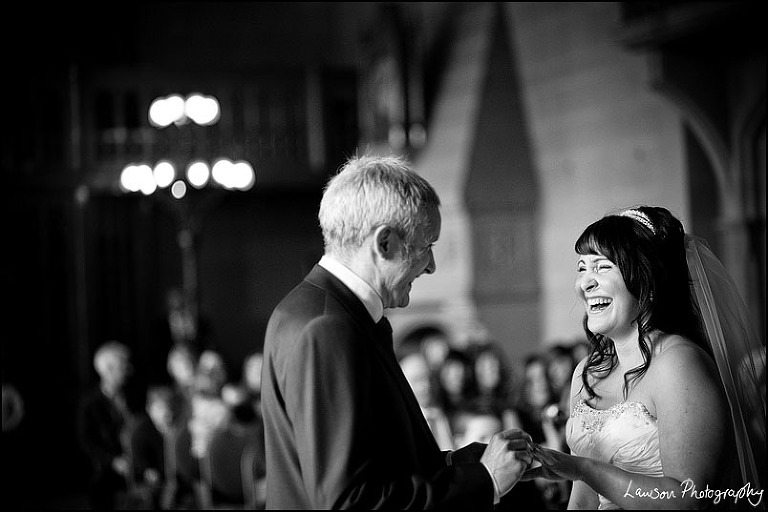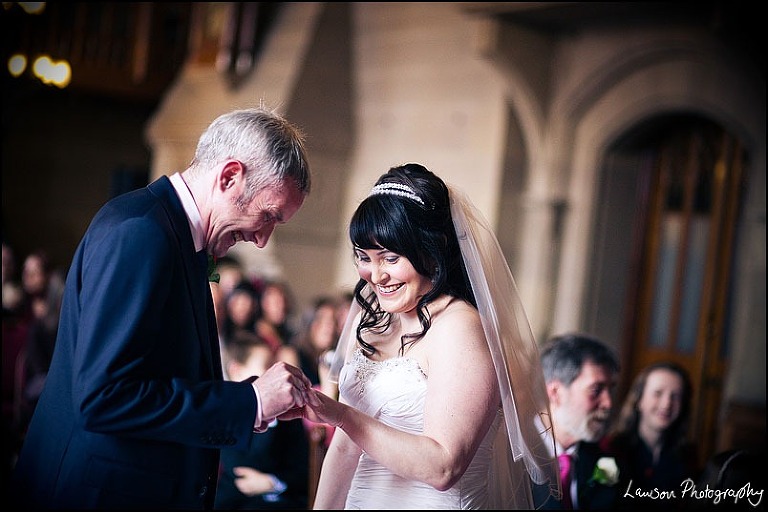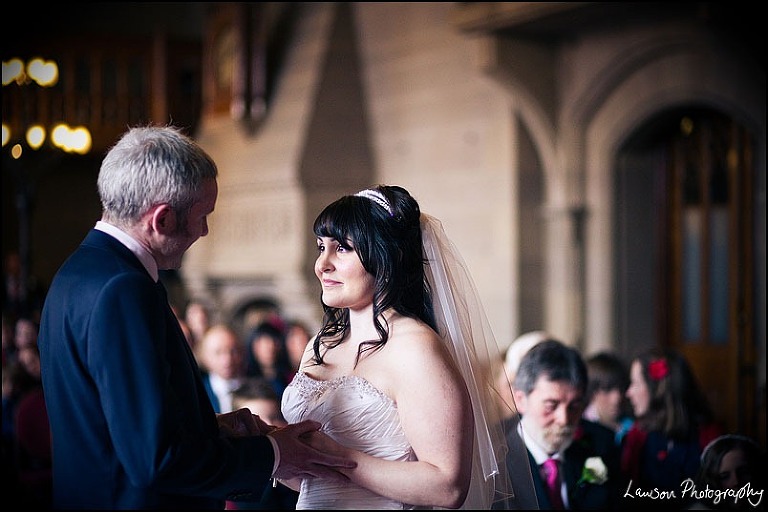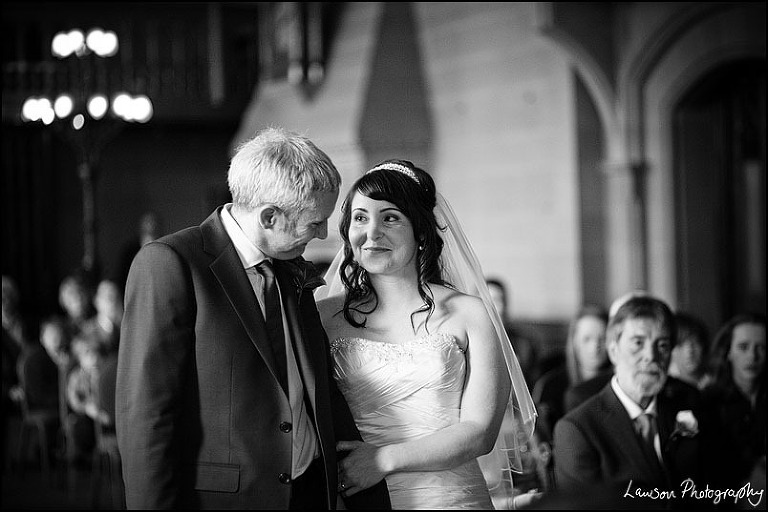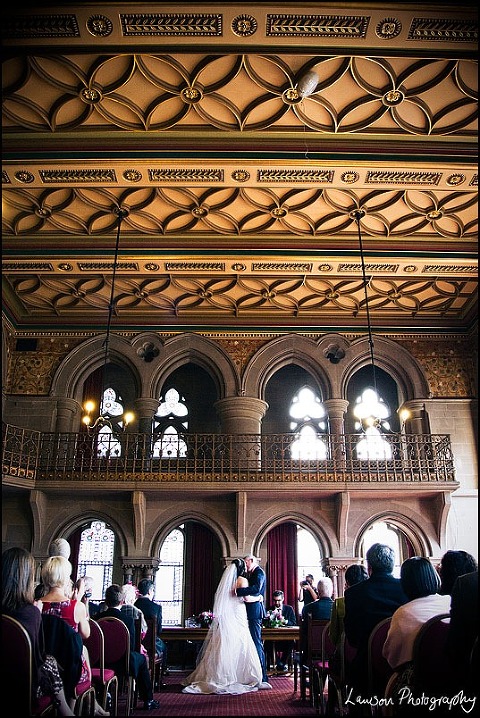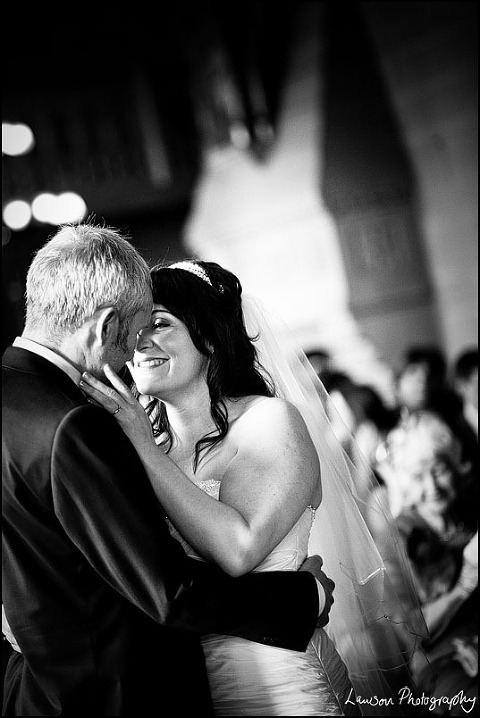 Married!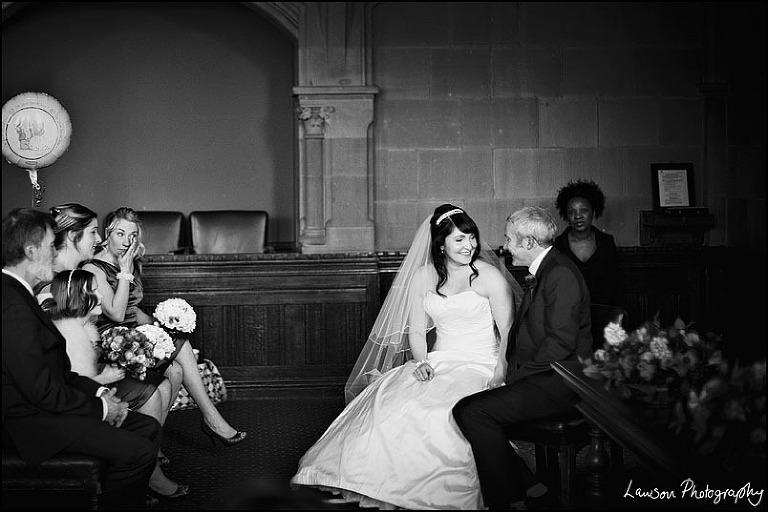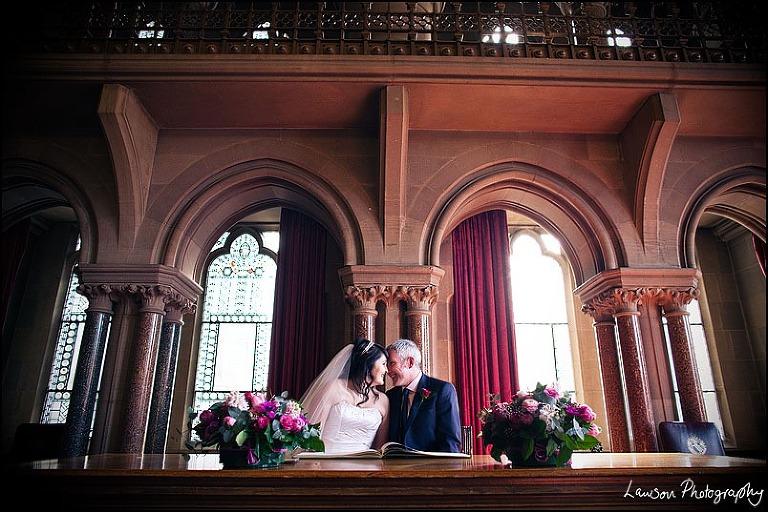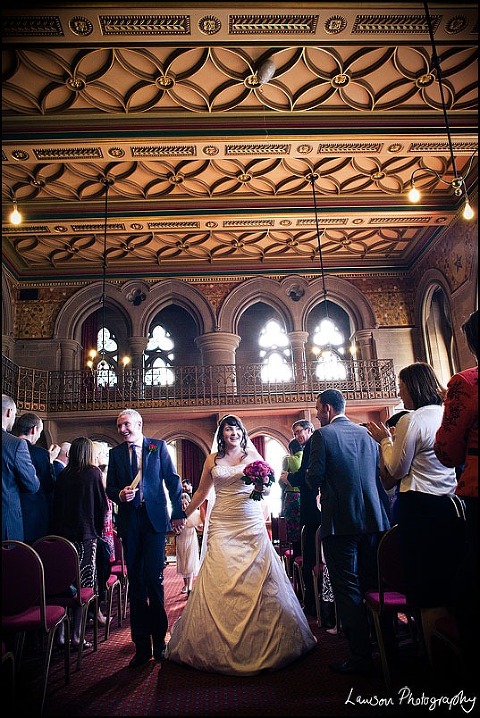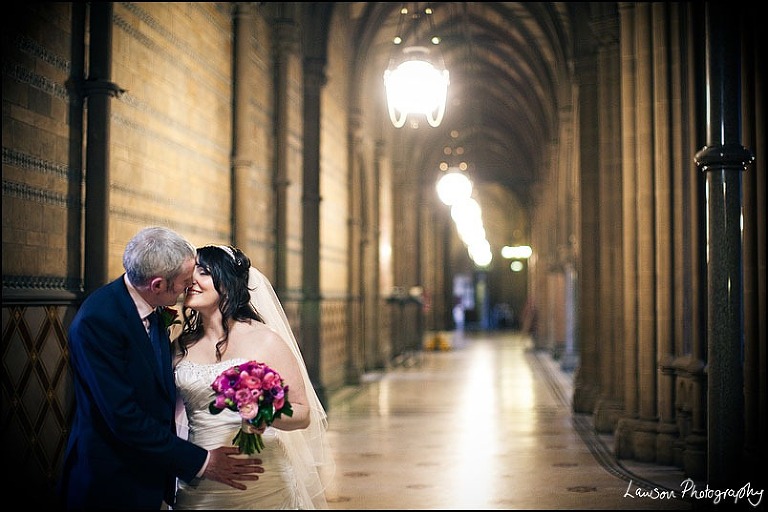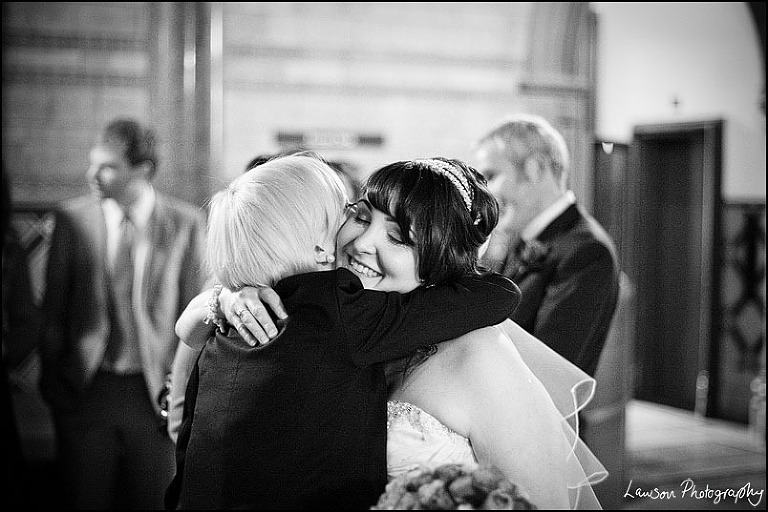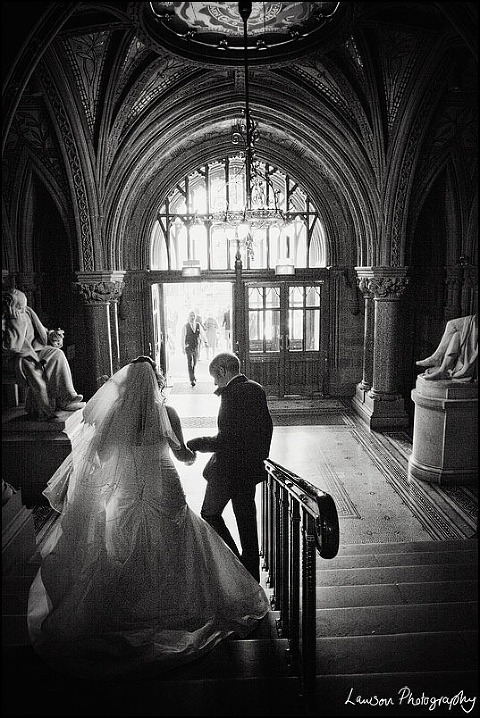 Check out Part Two below for what happened next!