Here's where we left off after Part One; guests were starting to gather at the pub across the road…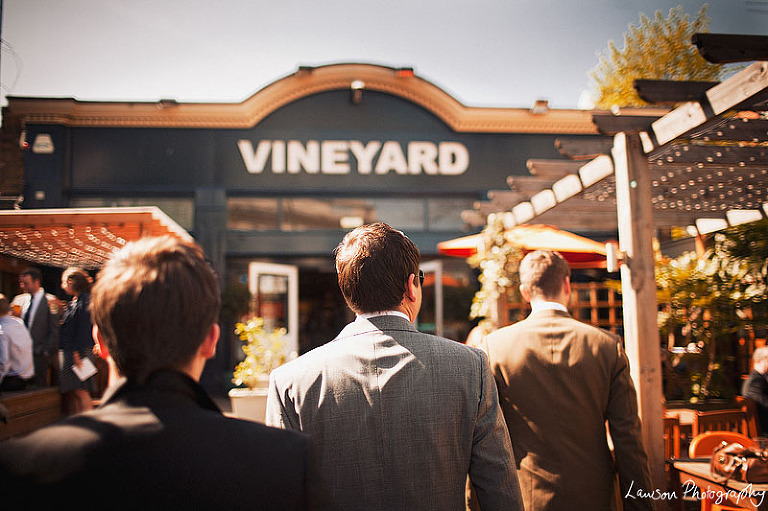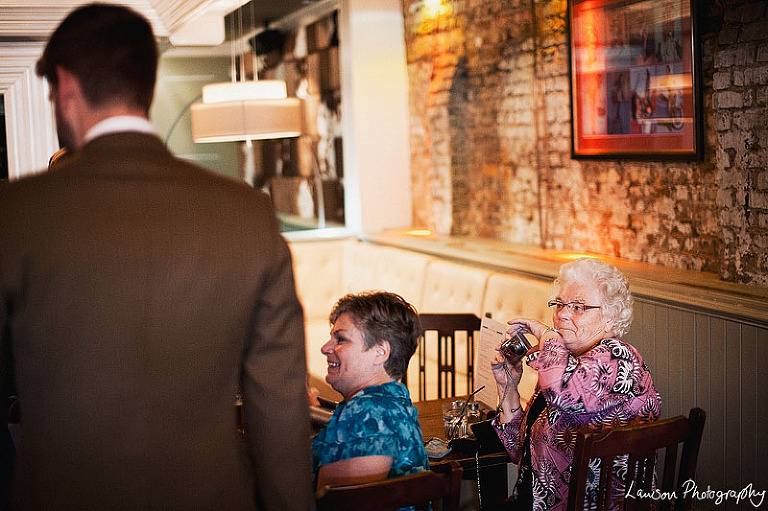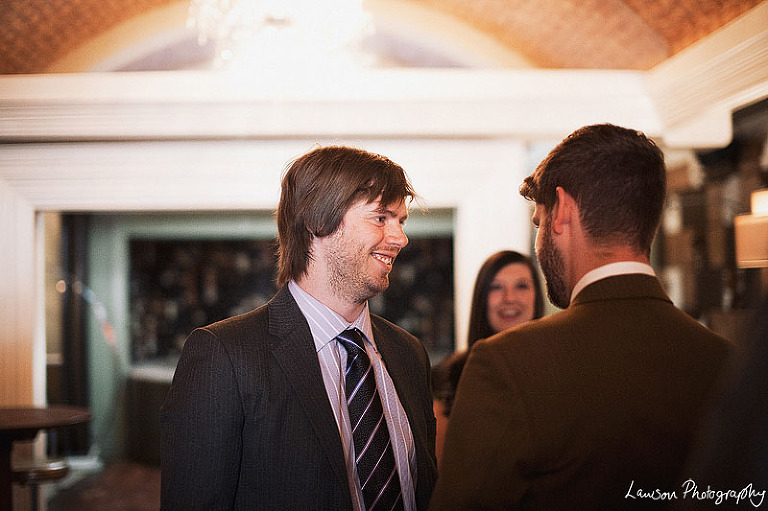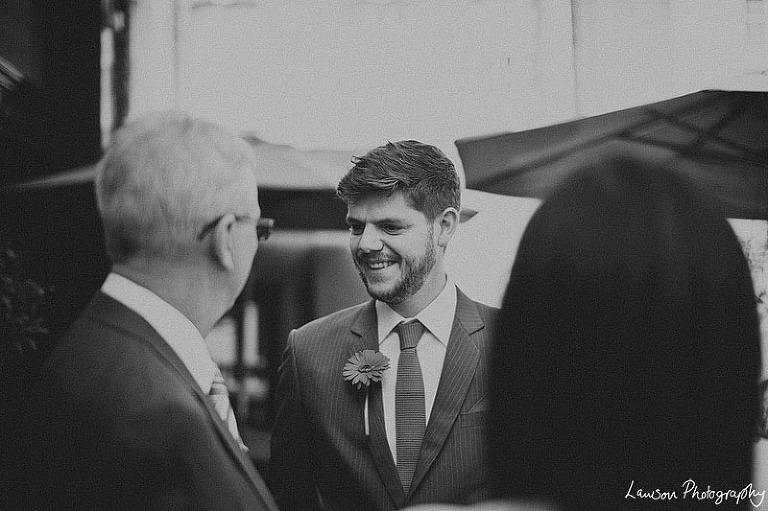 Pete's amazing self portrait!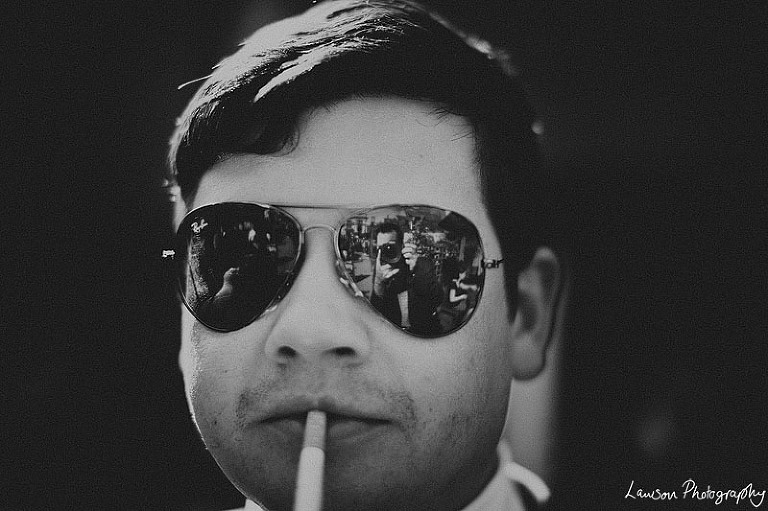 Meanwhile the girls (and the pink file) were en route…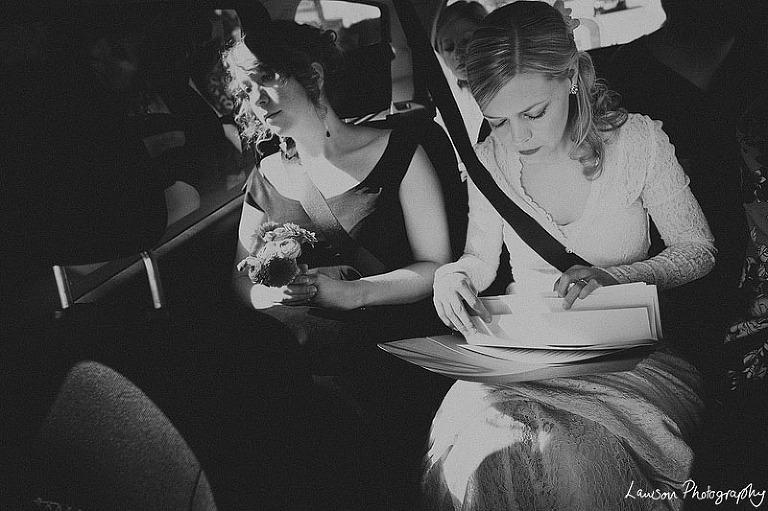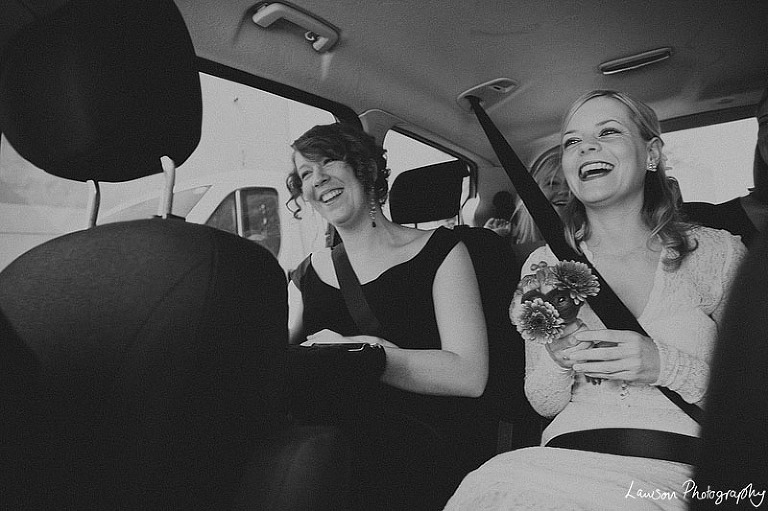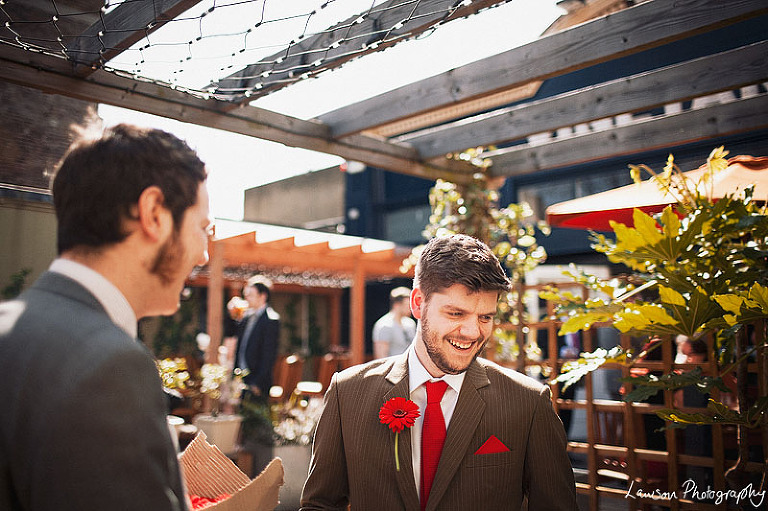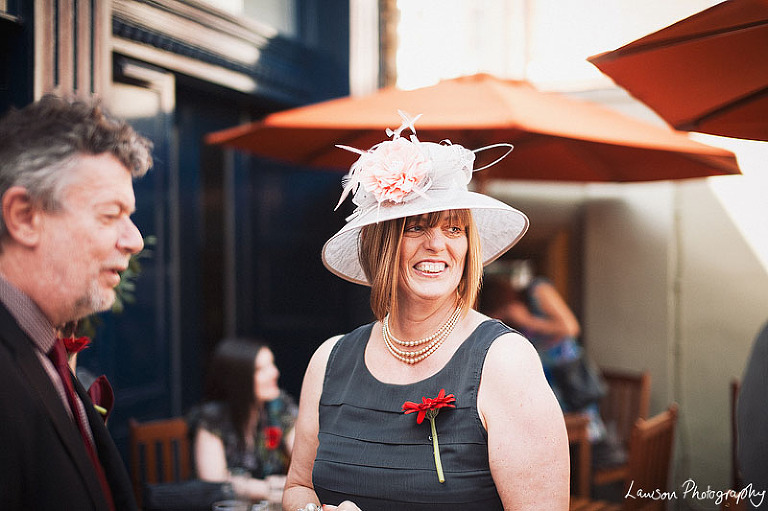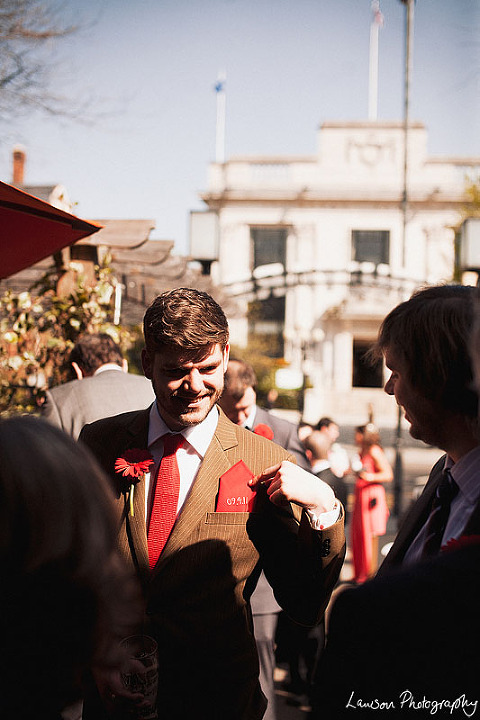 Islington Town Hall is so pretty…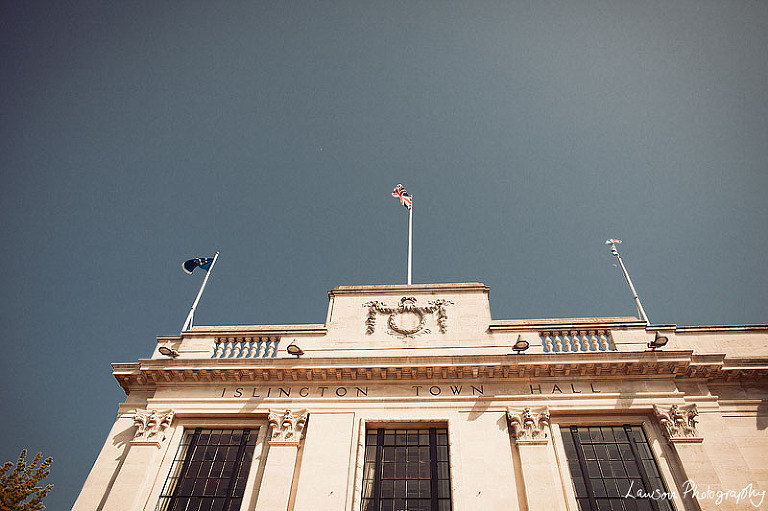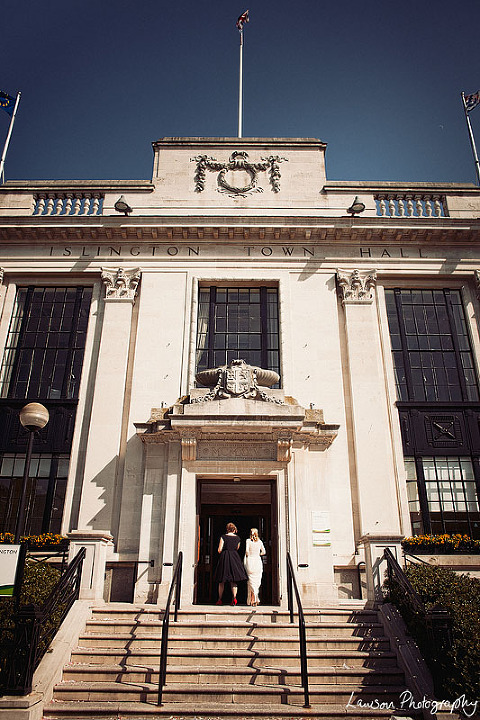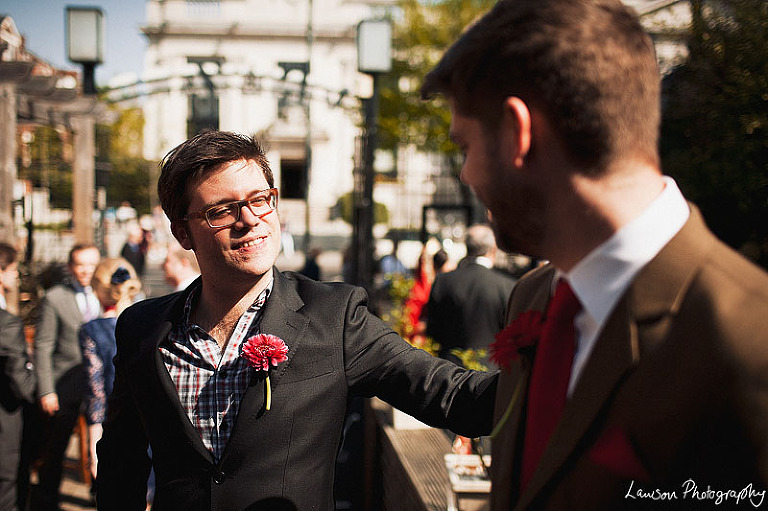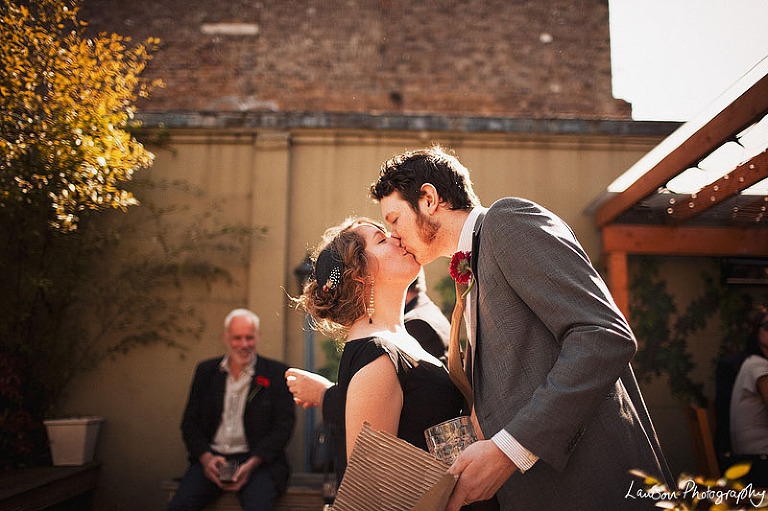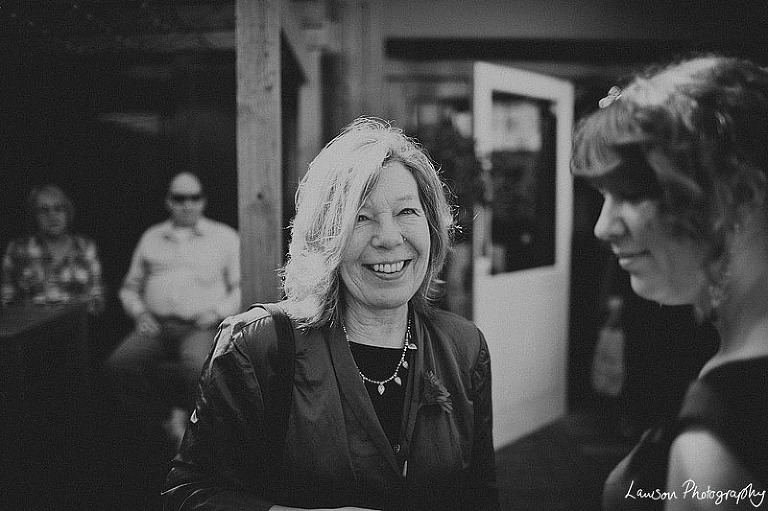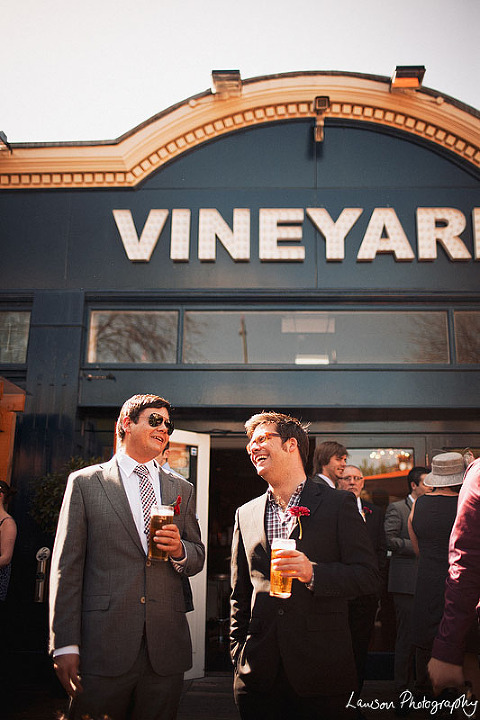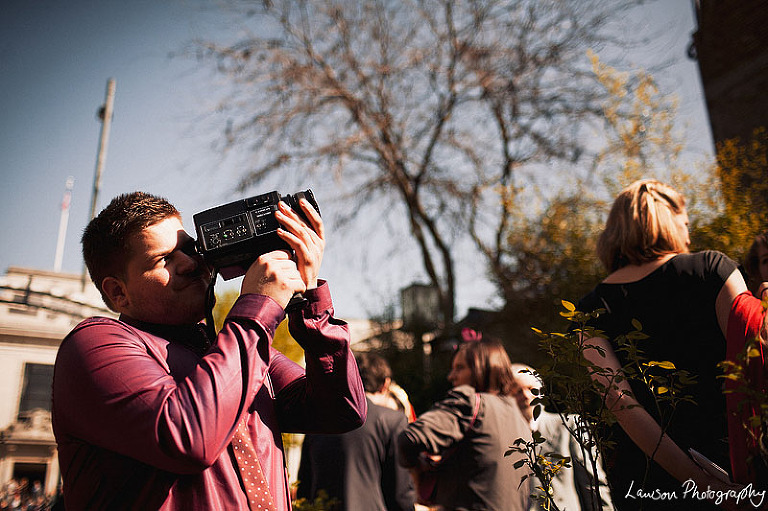 Annie was led to a room to hide while the bridesmaids went to fetch Kyle…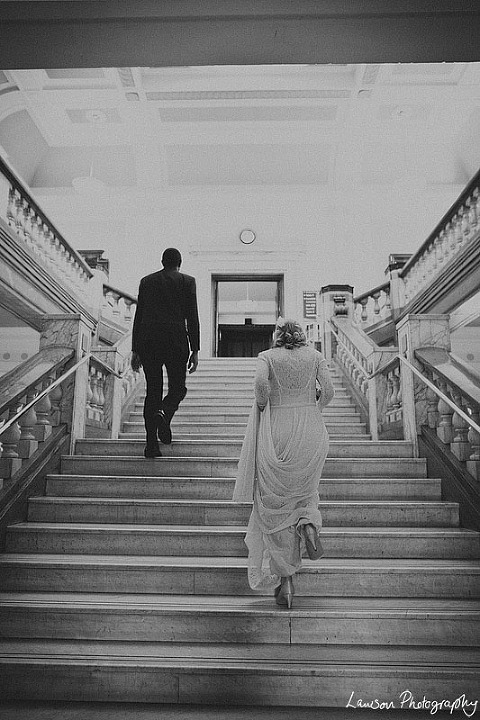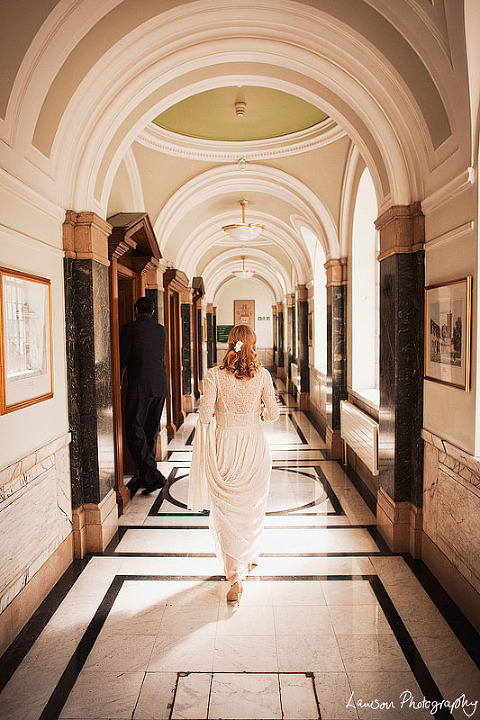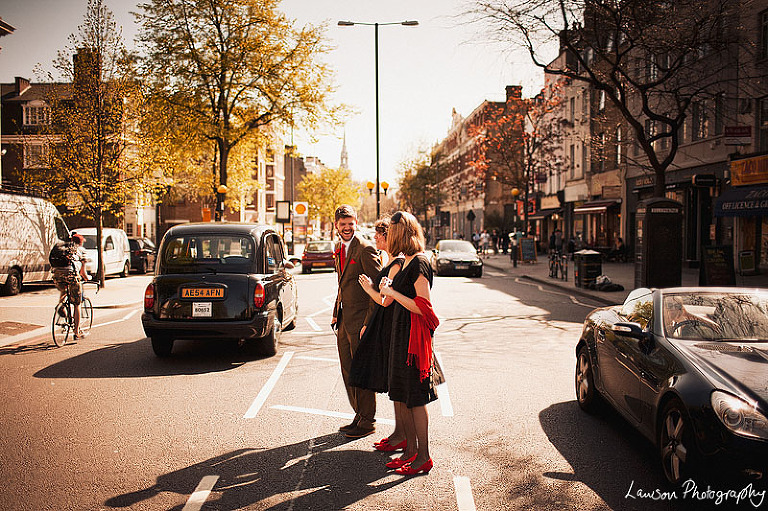 Then they both hid while the guests were seated…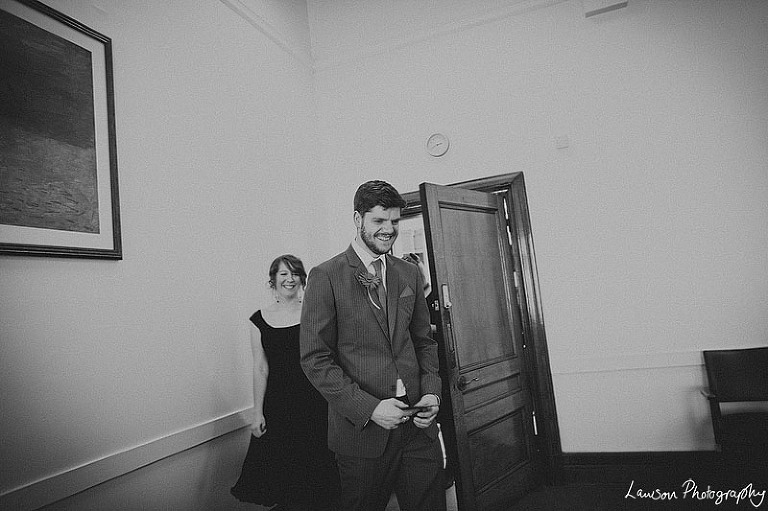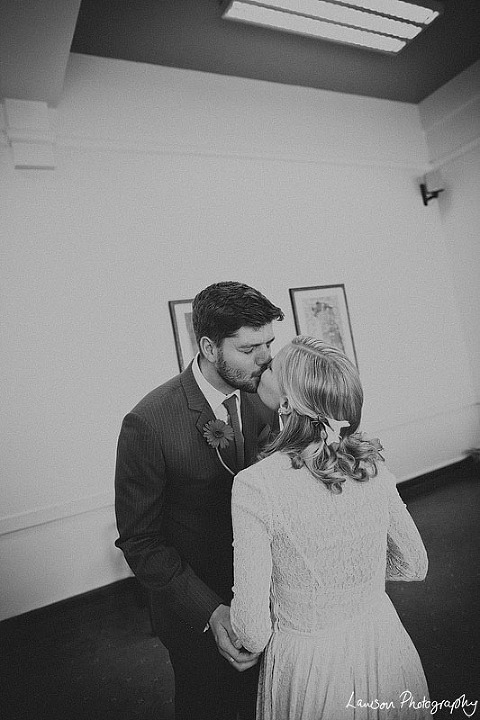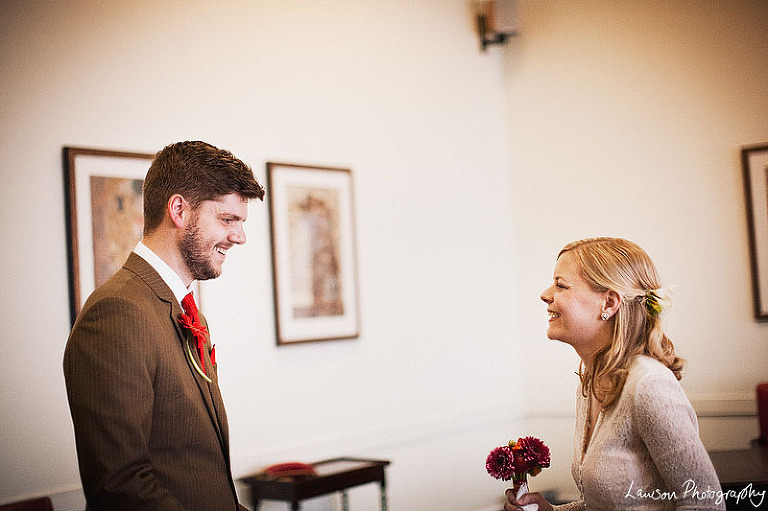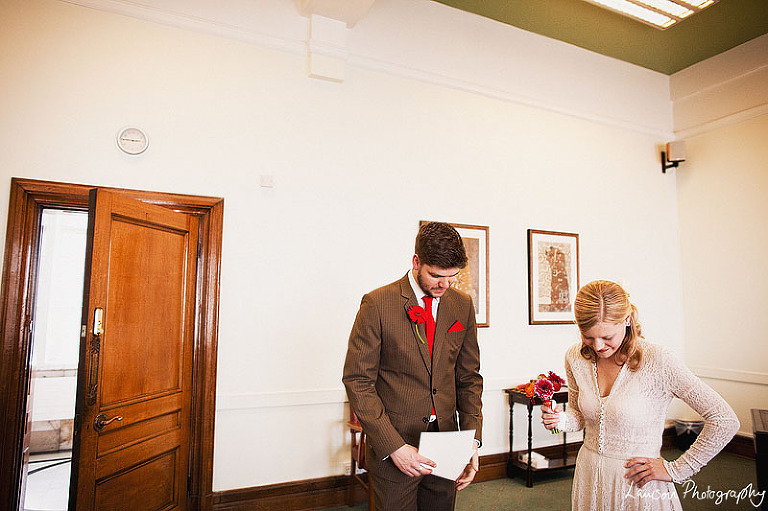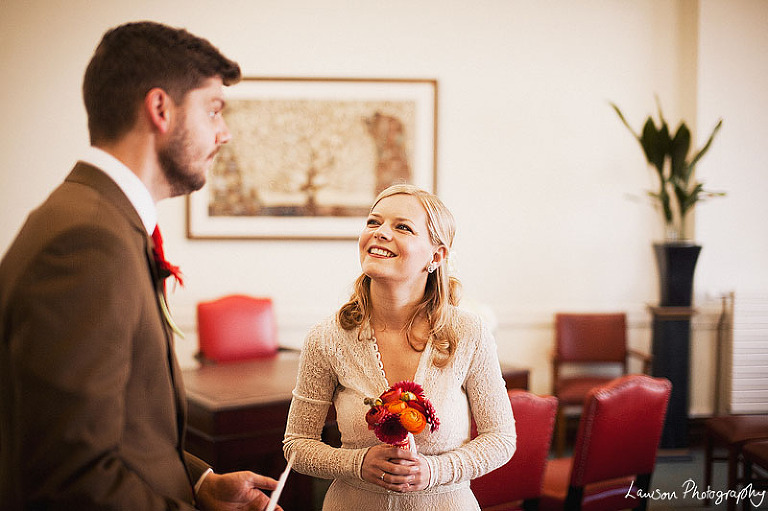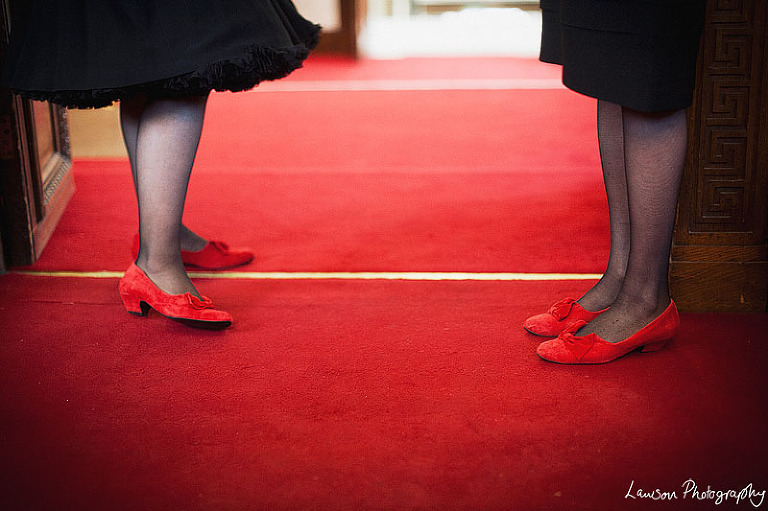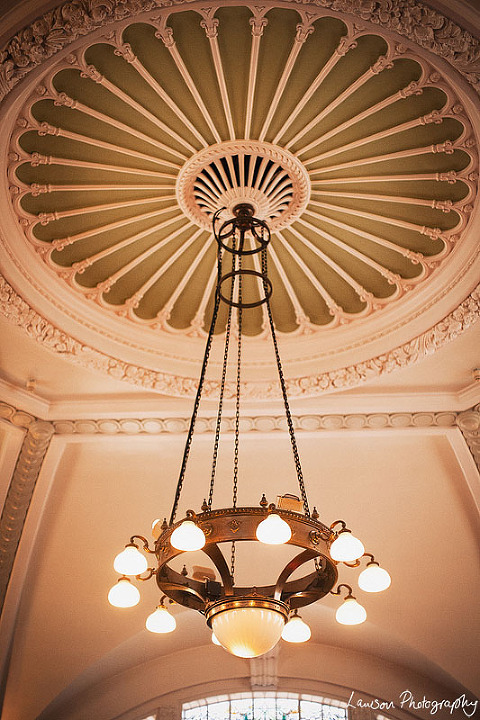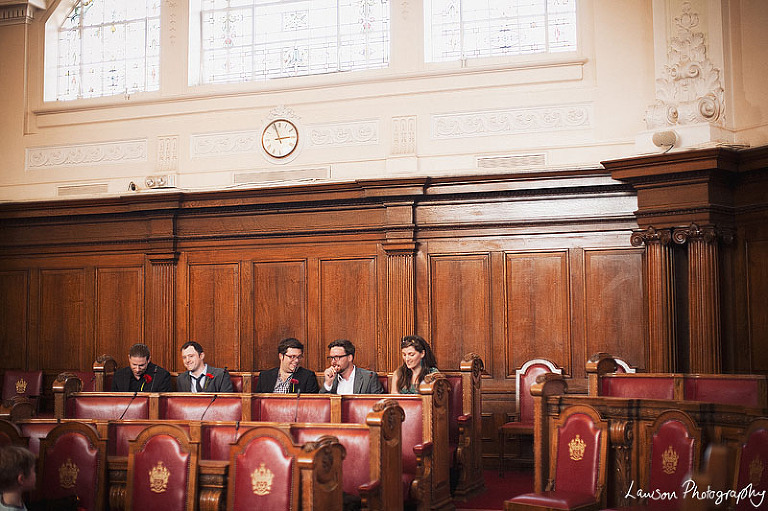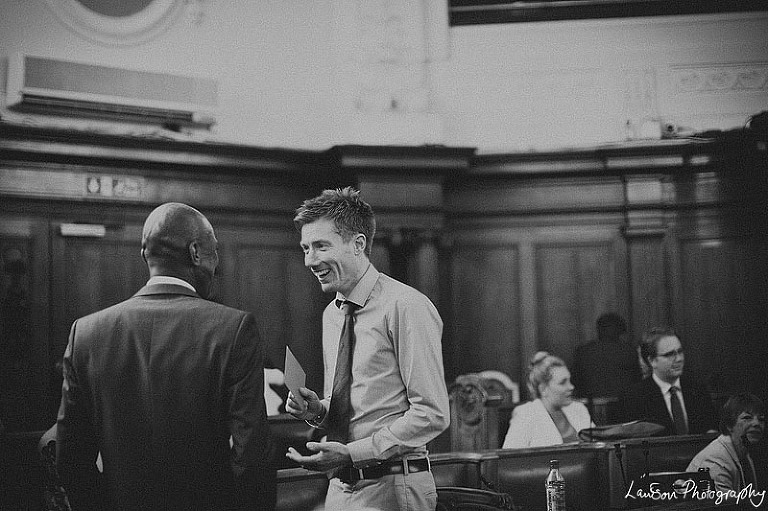 Kyle's brother Nathan = the music man.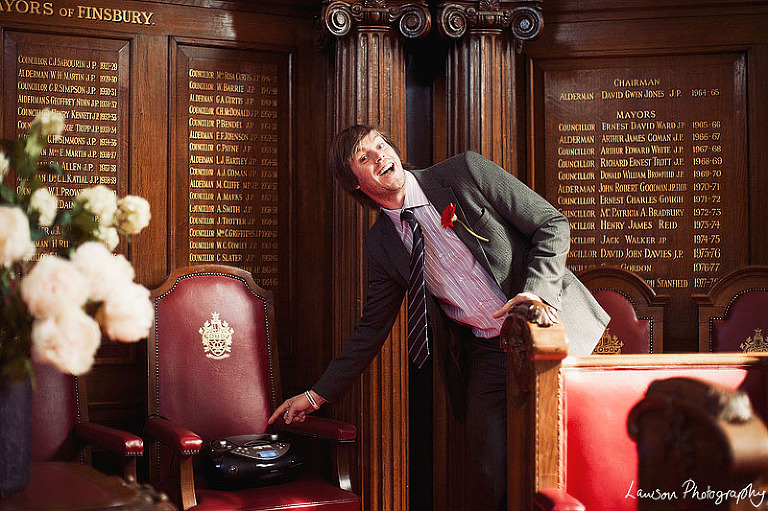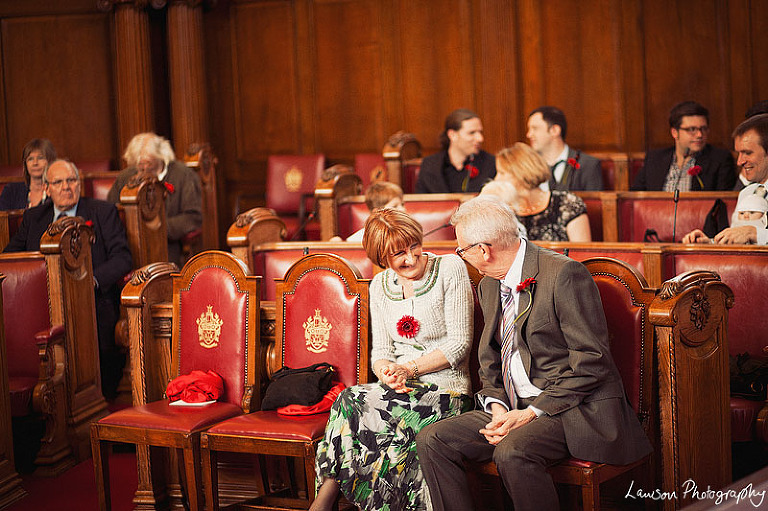 Here comes the bride…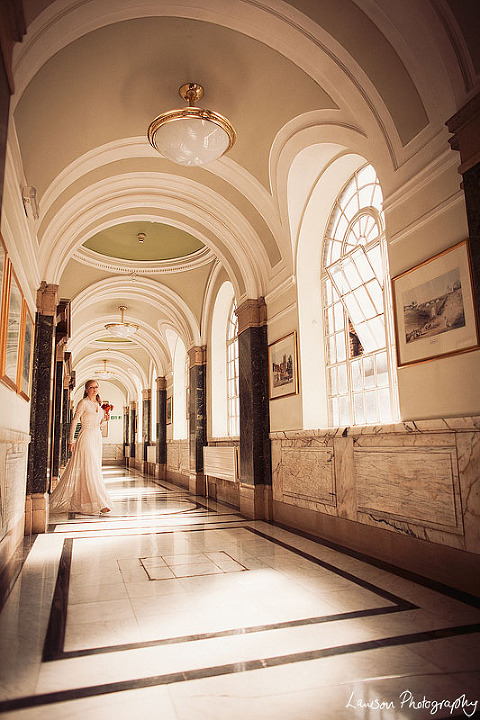 …and groom!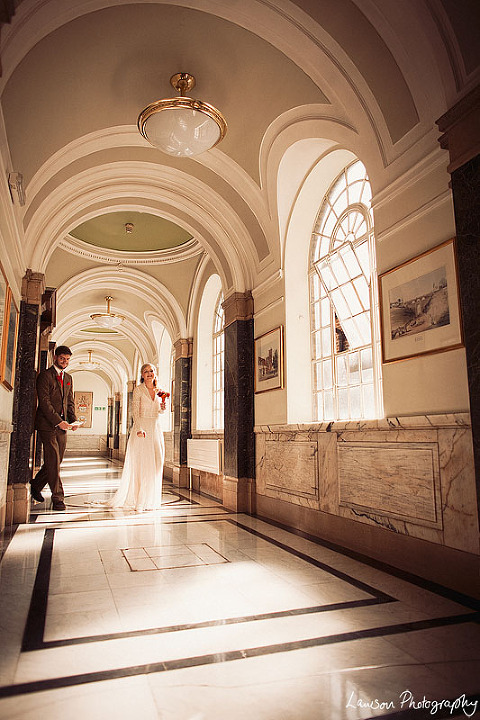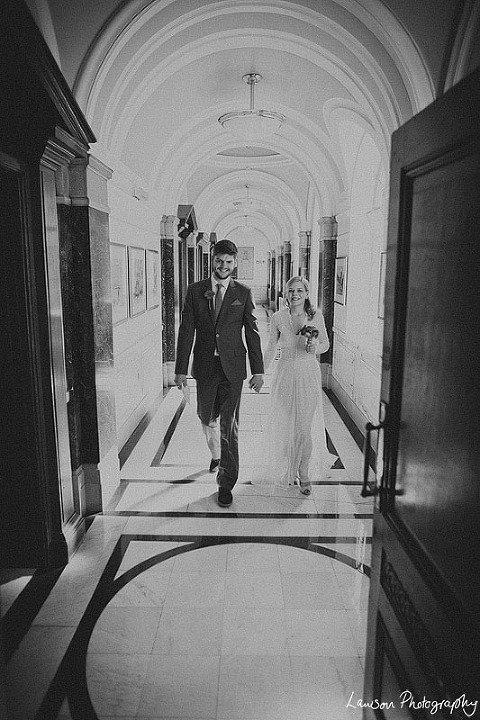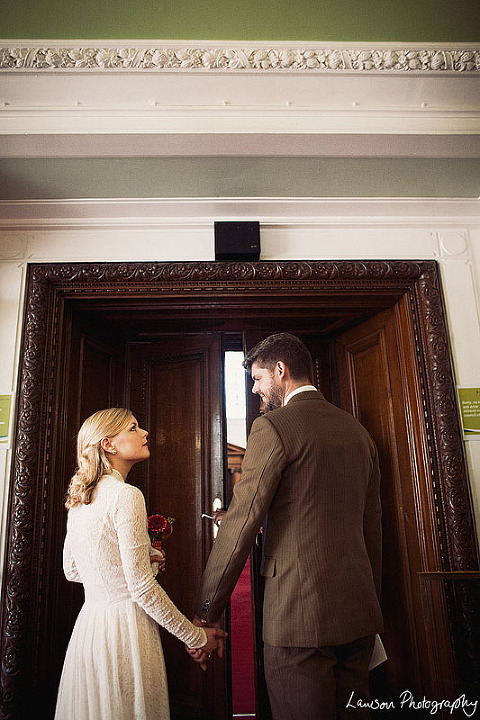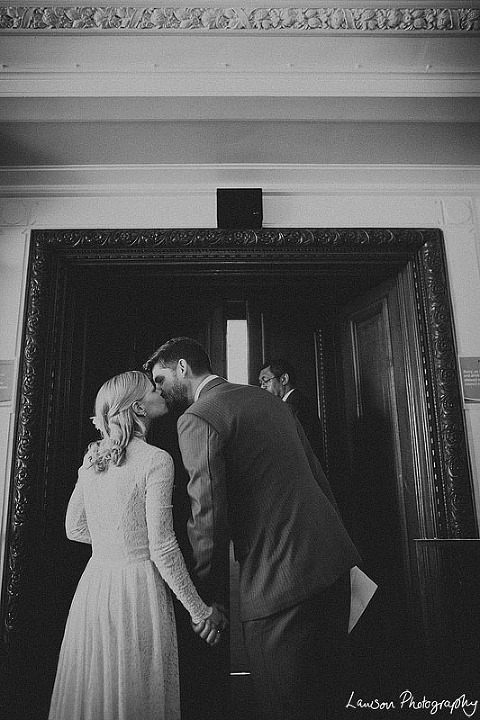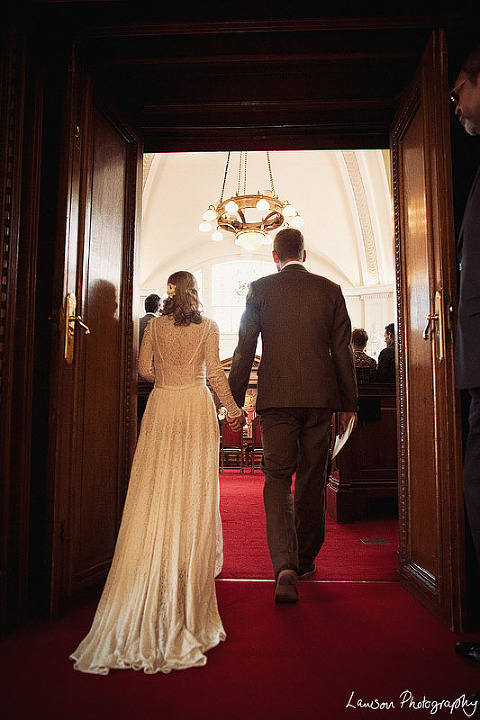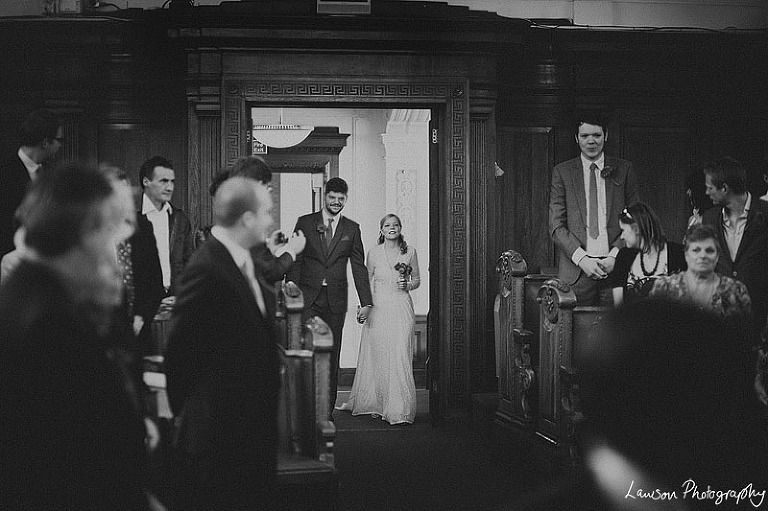 A really beautiful ceremony…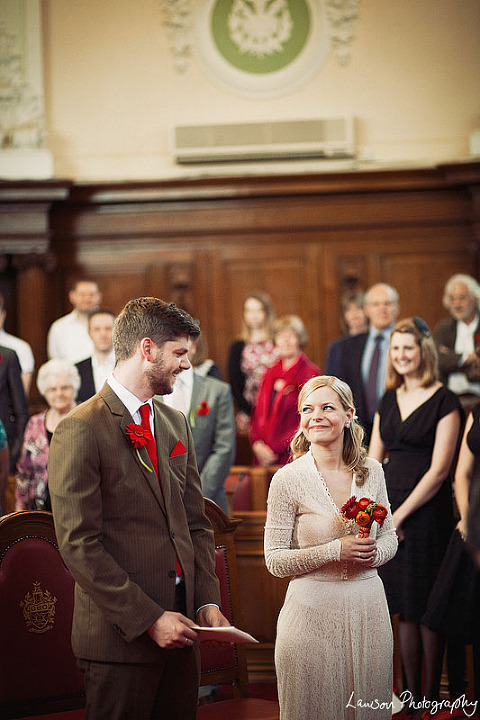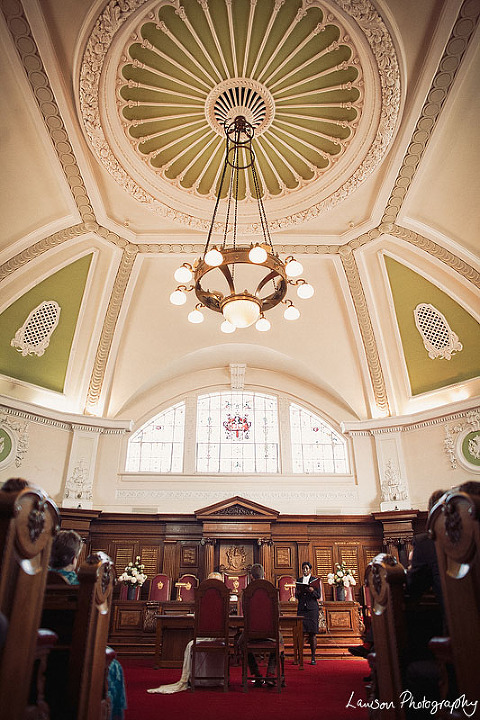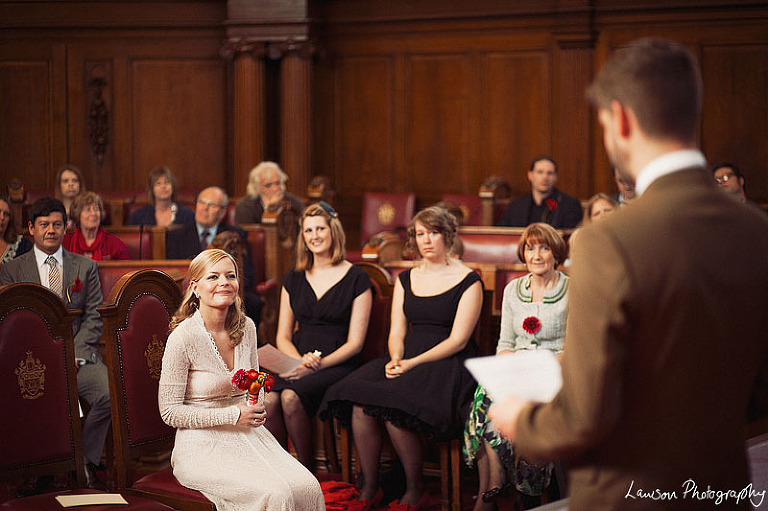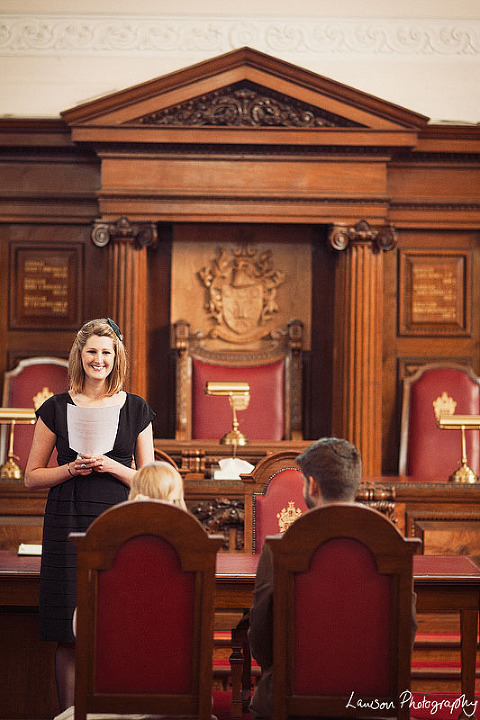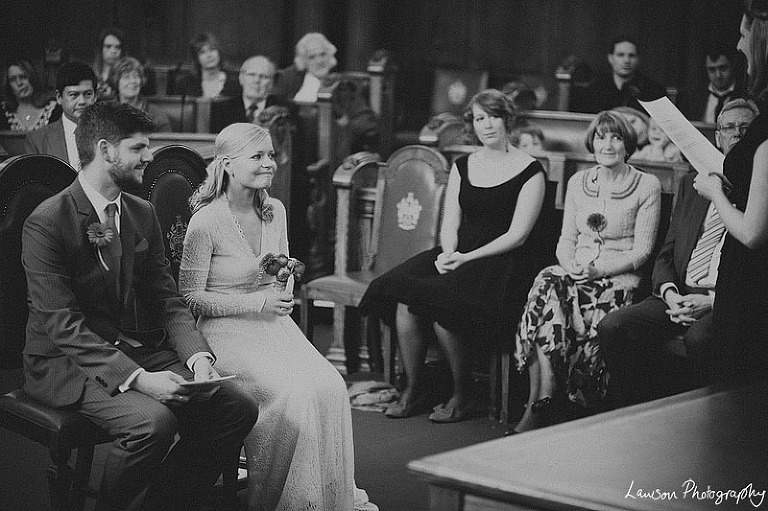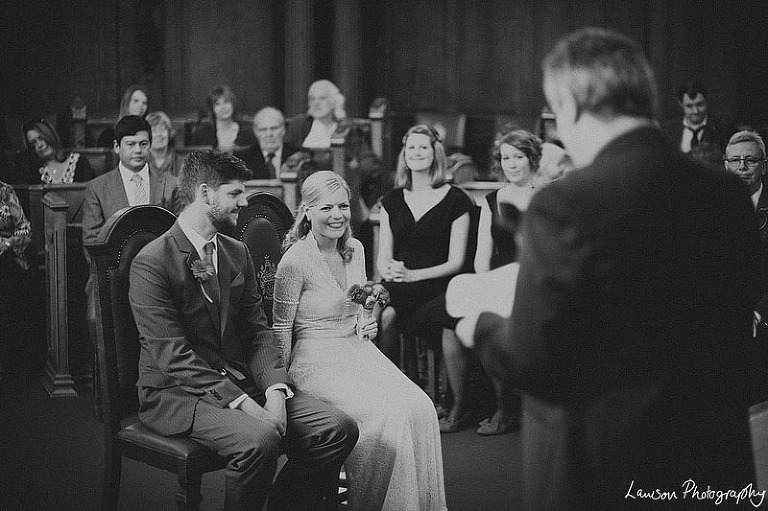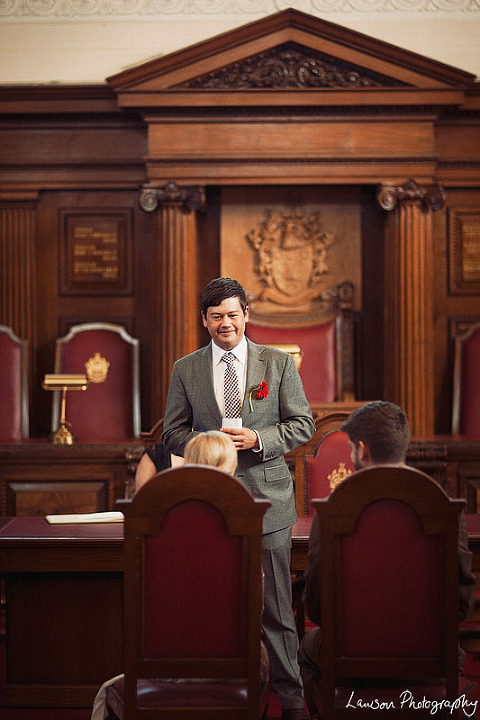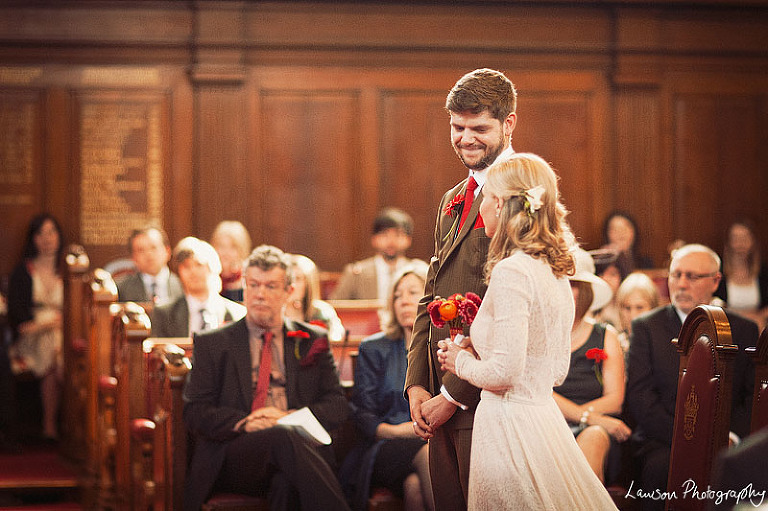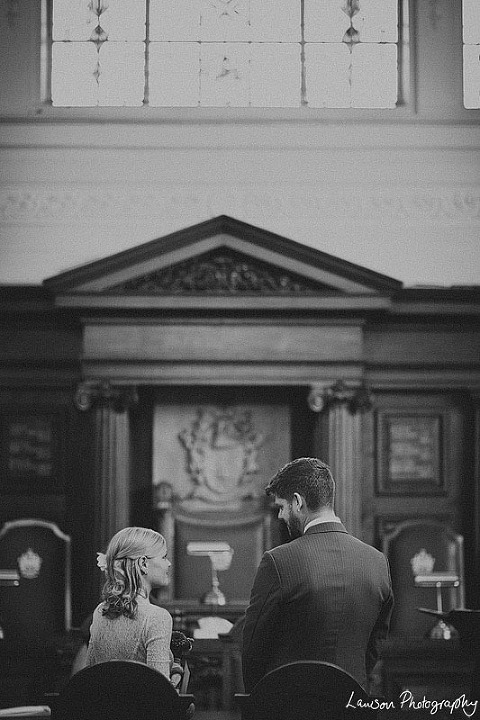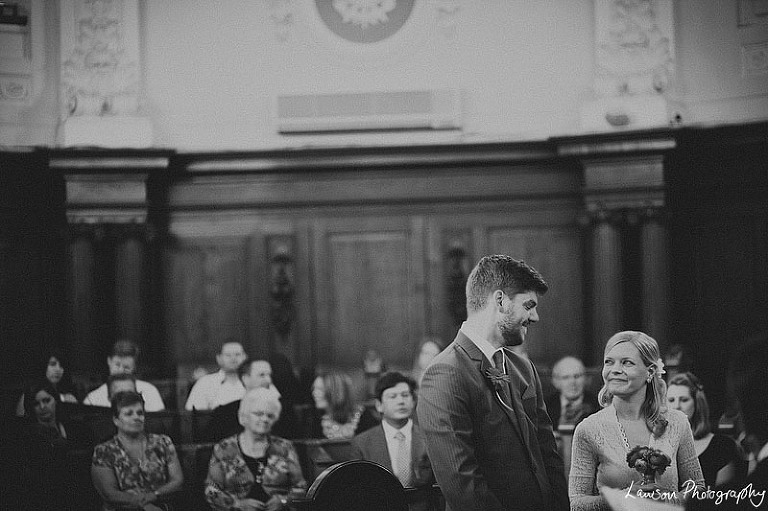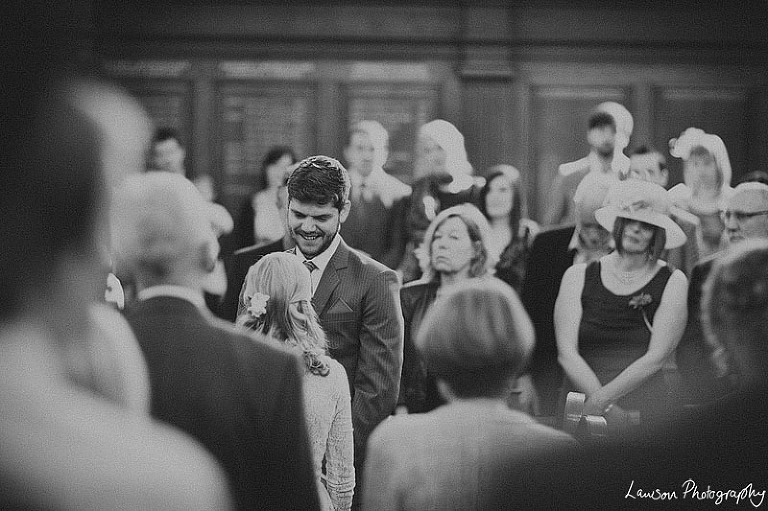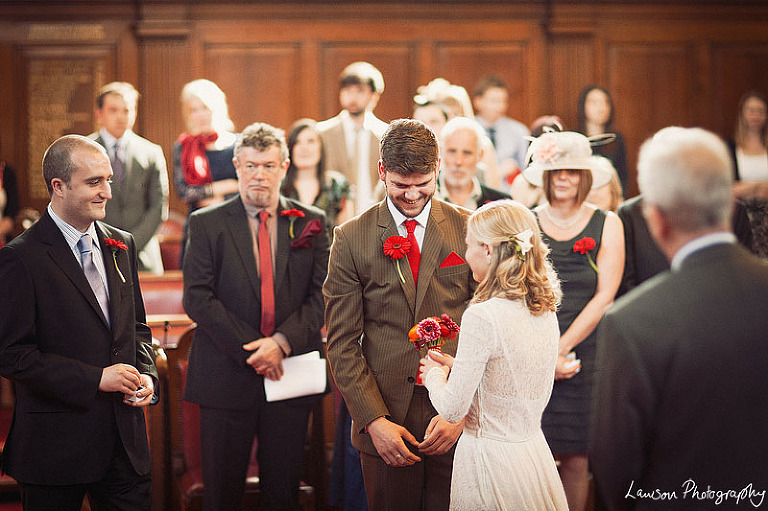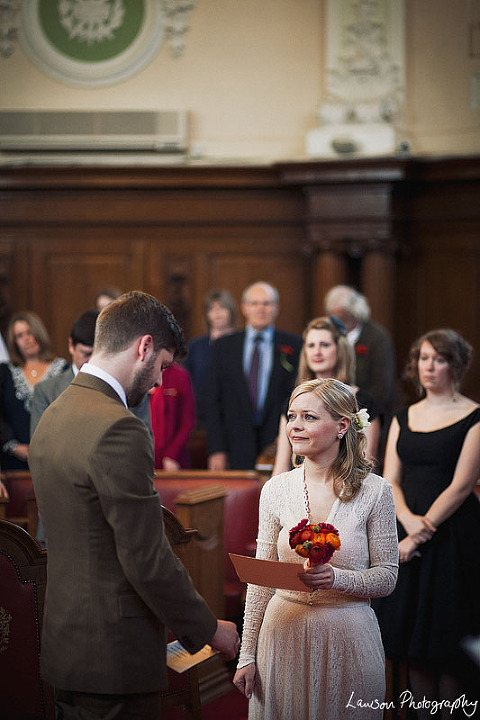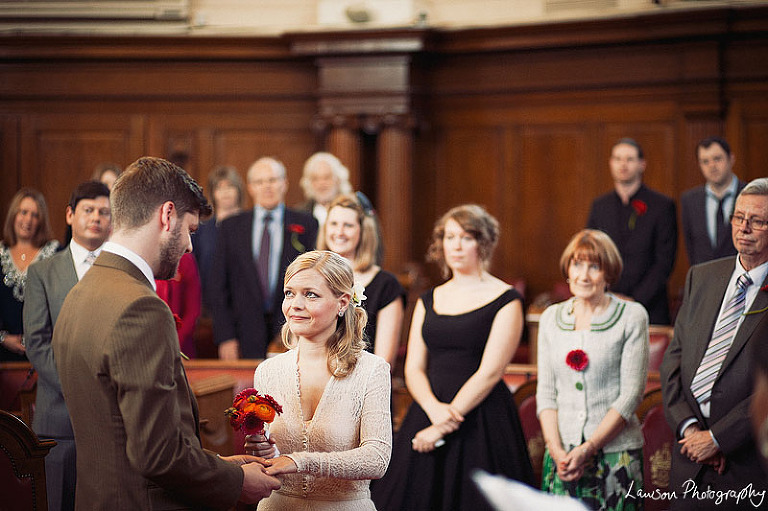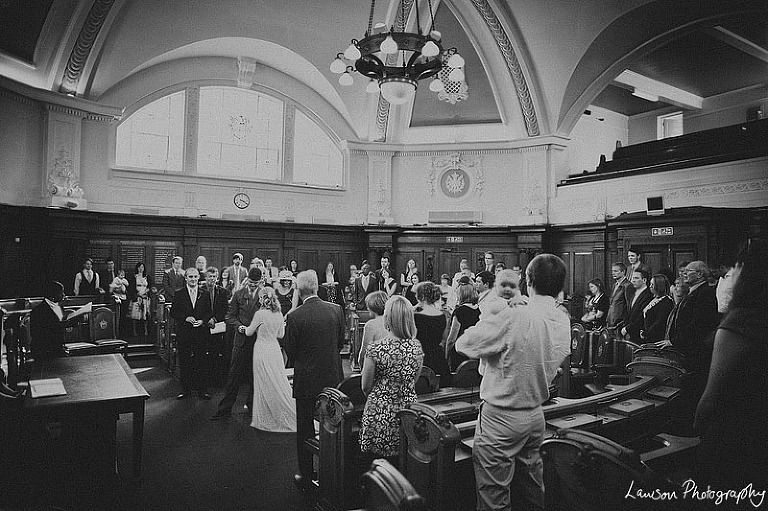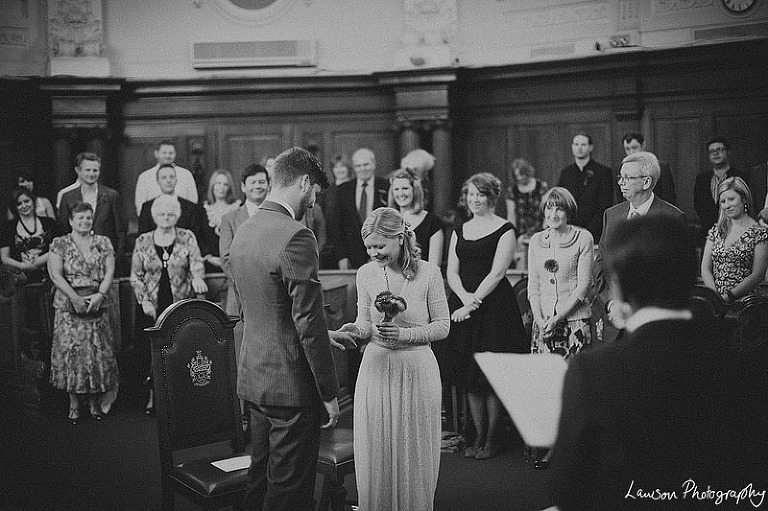 Married! 🙂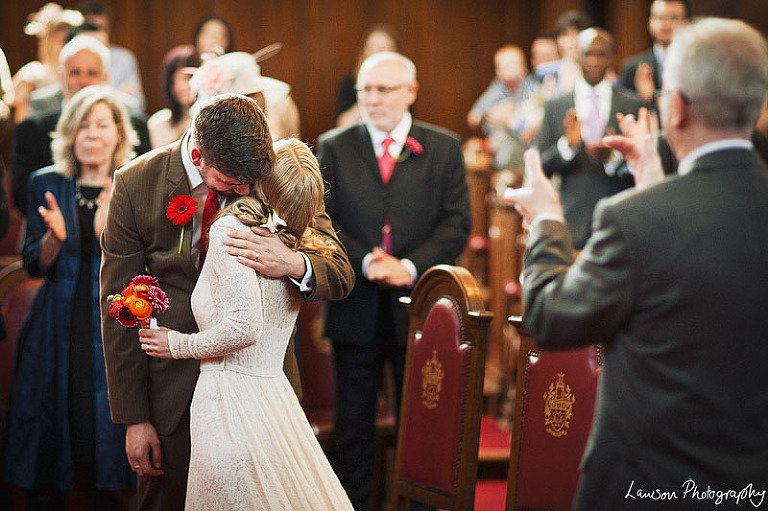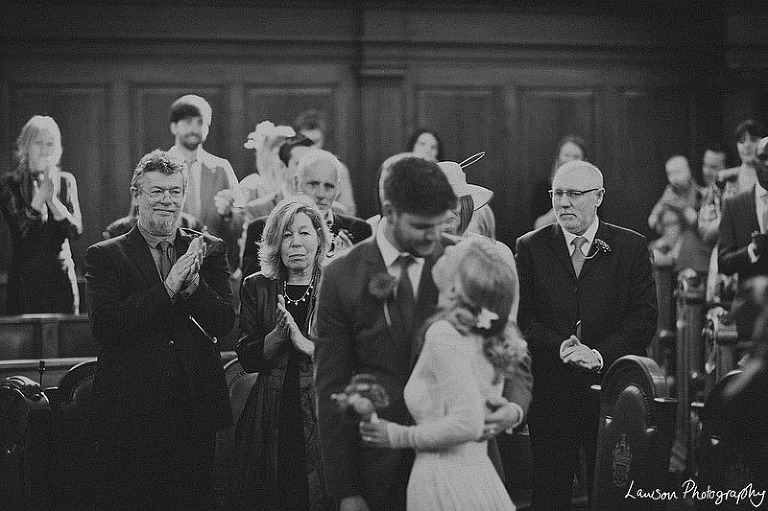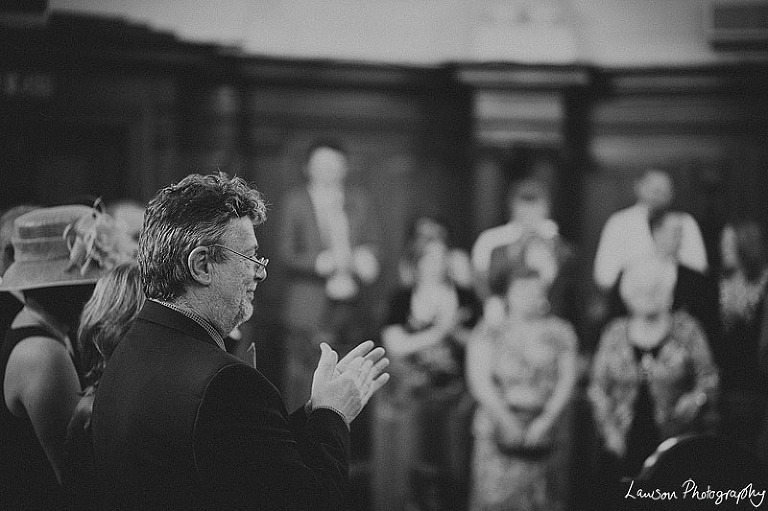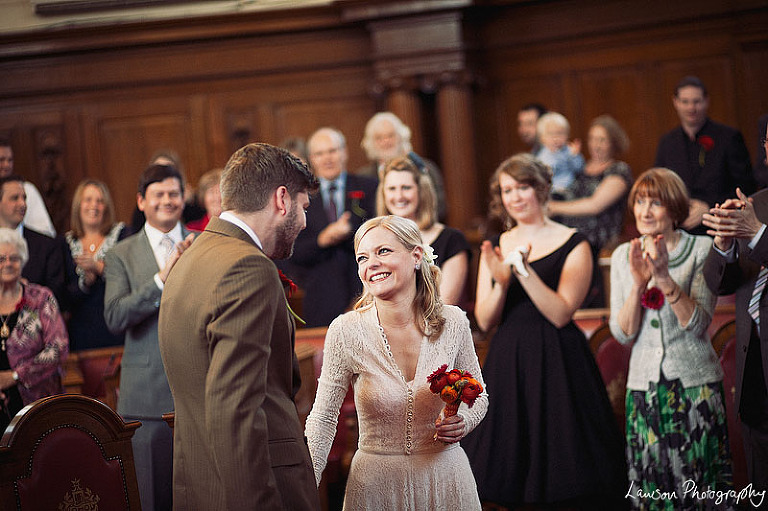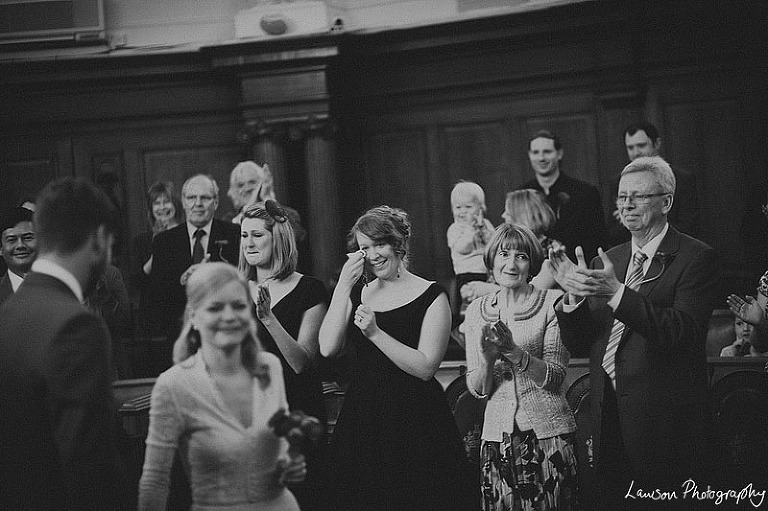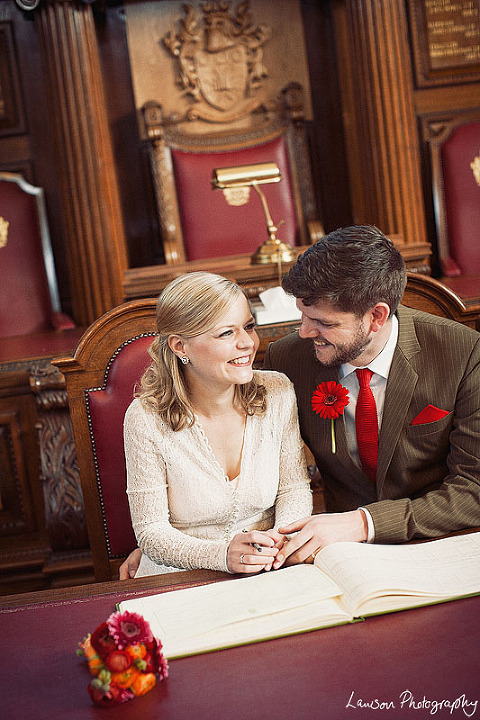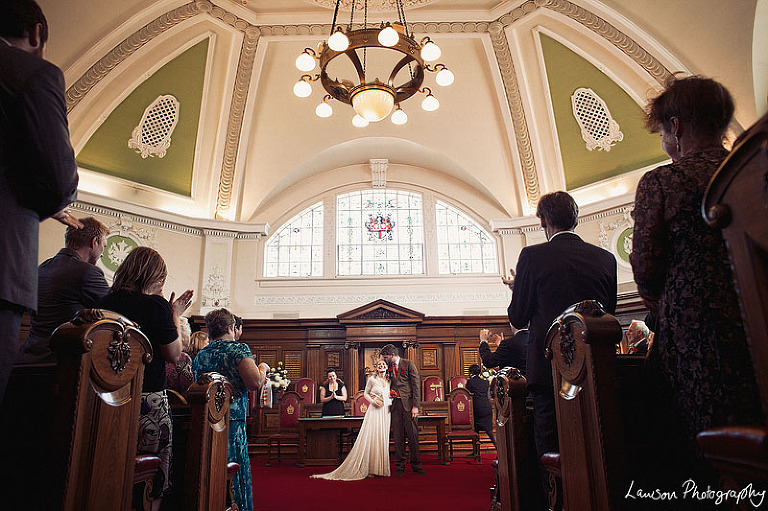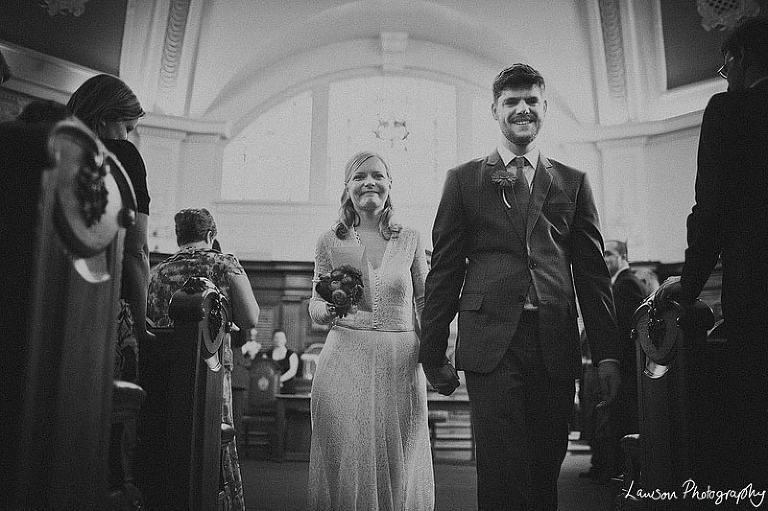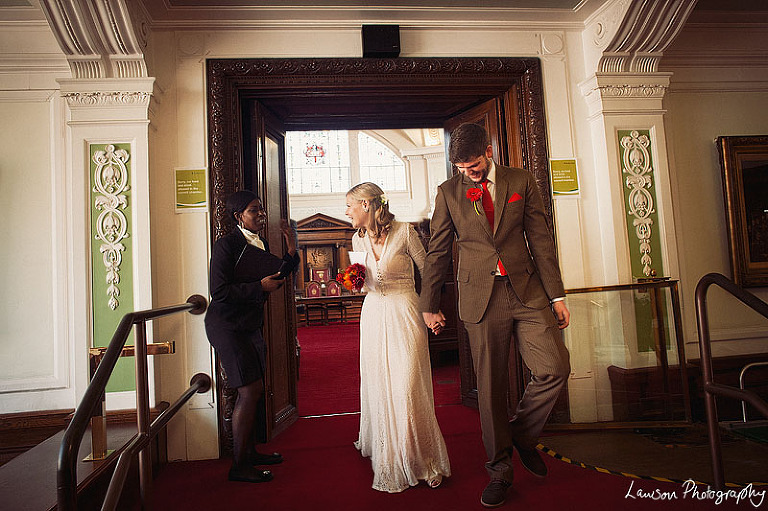 Yes!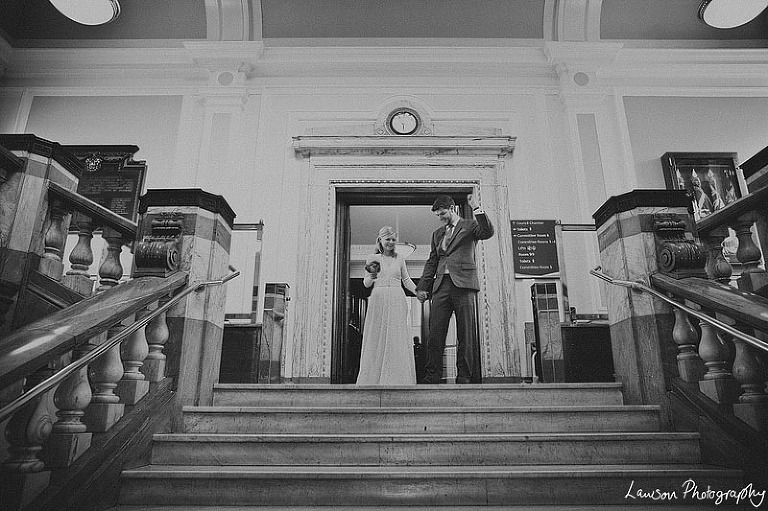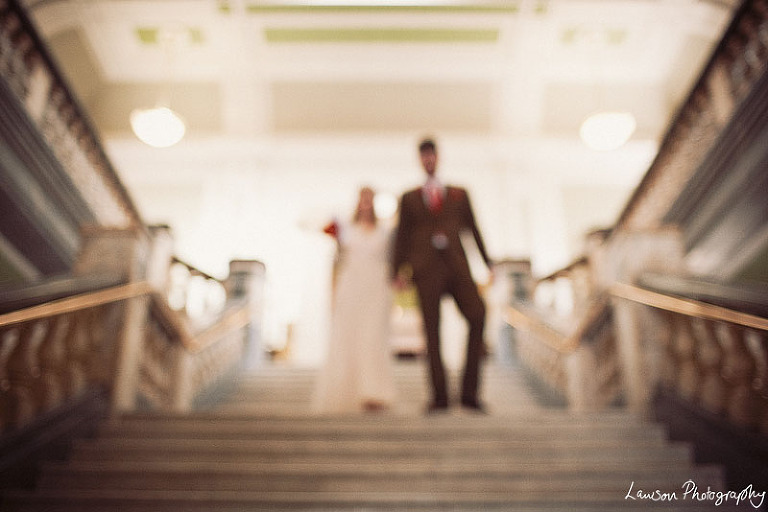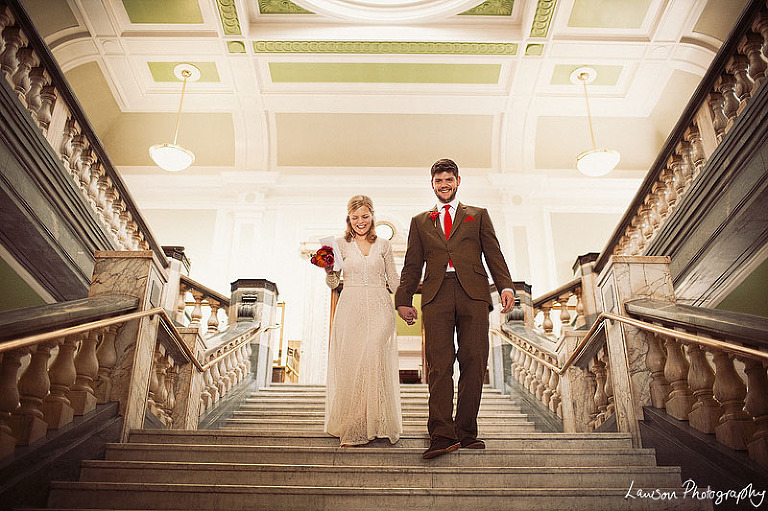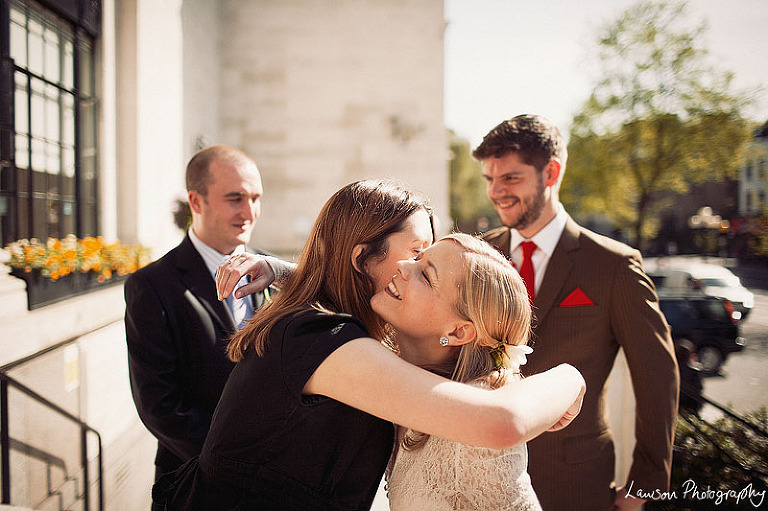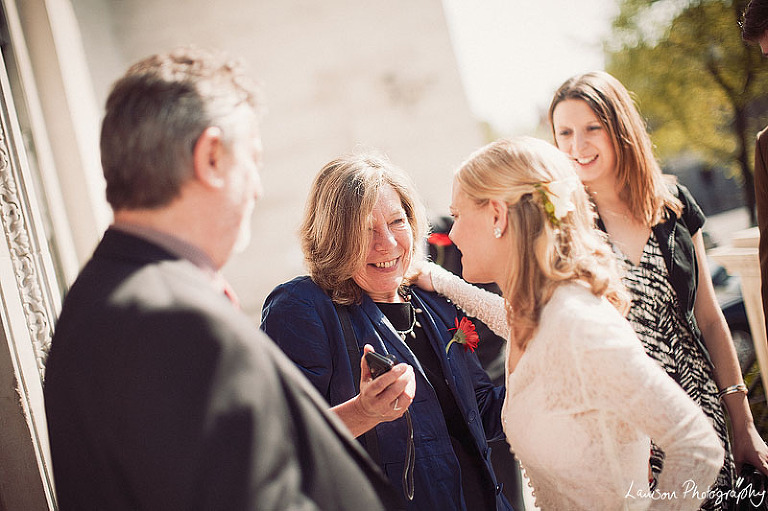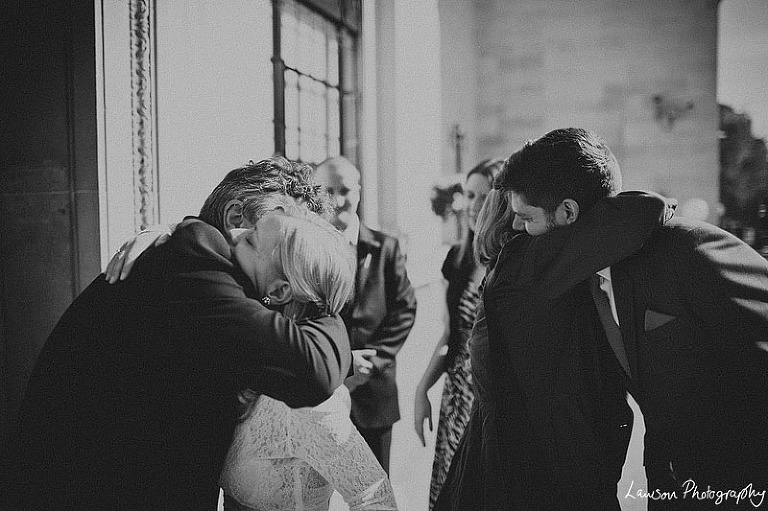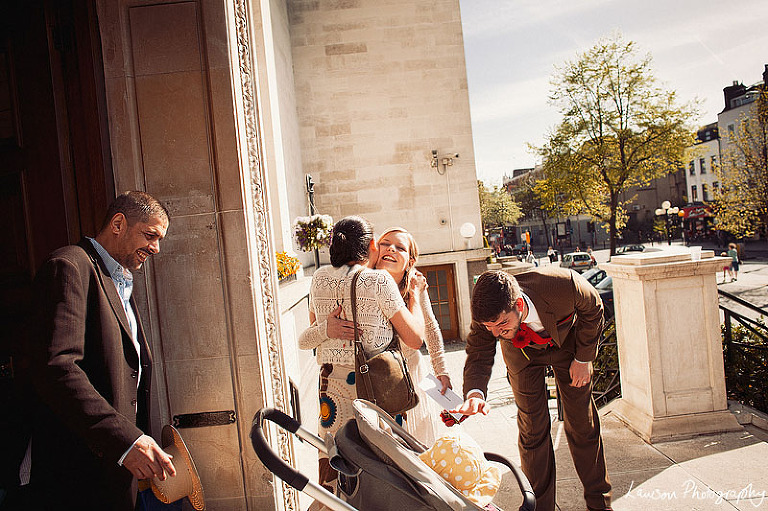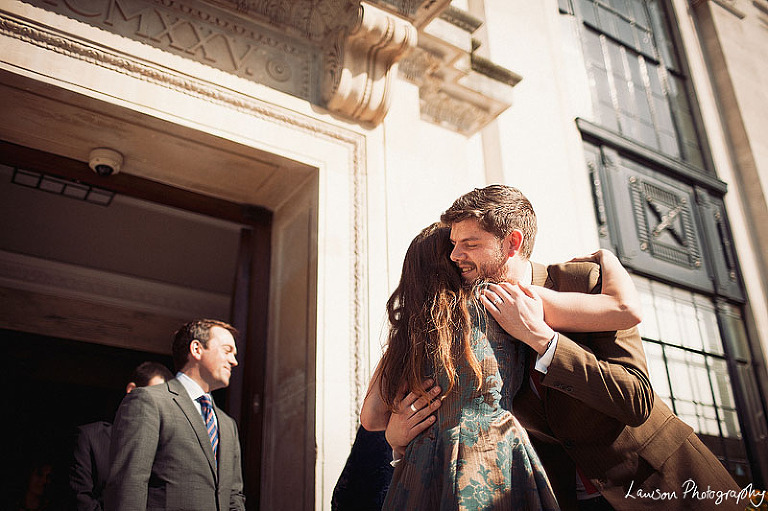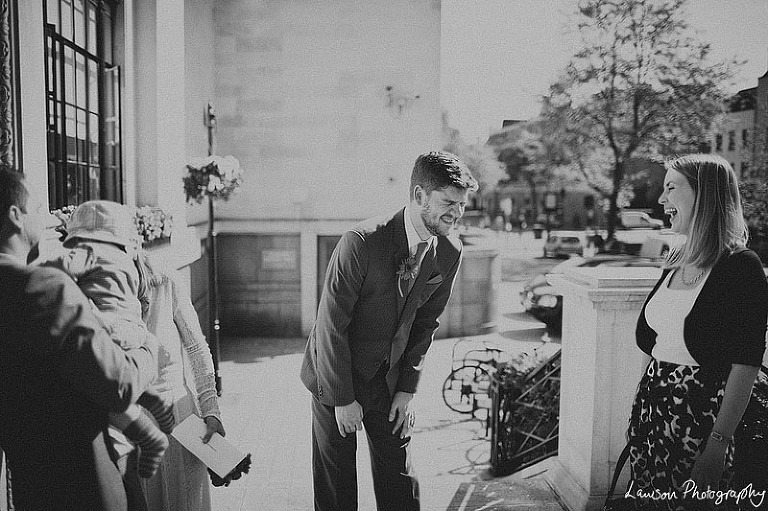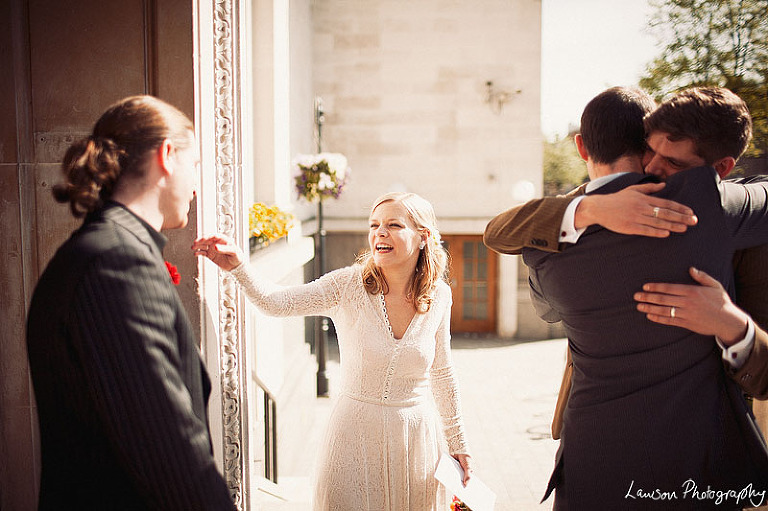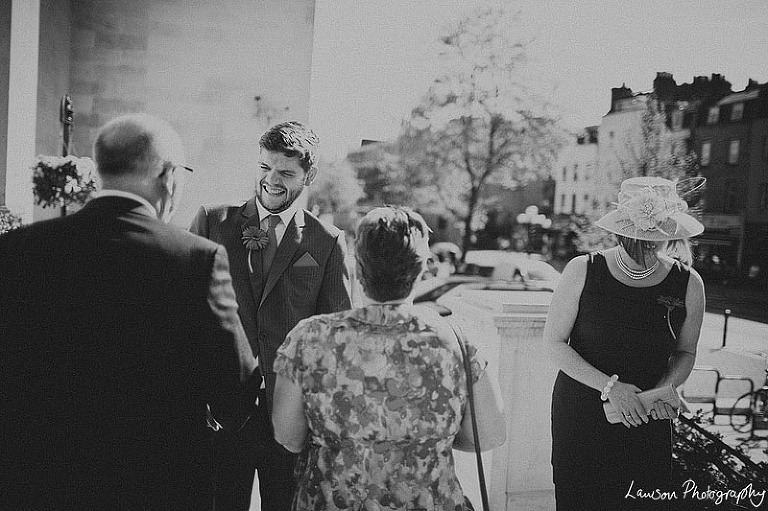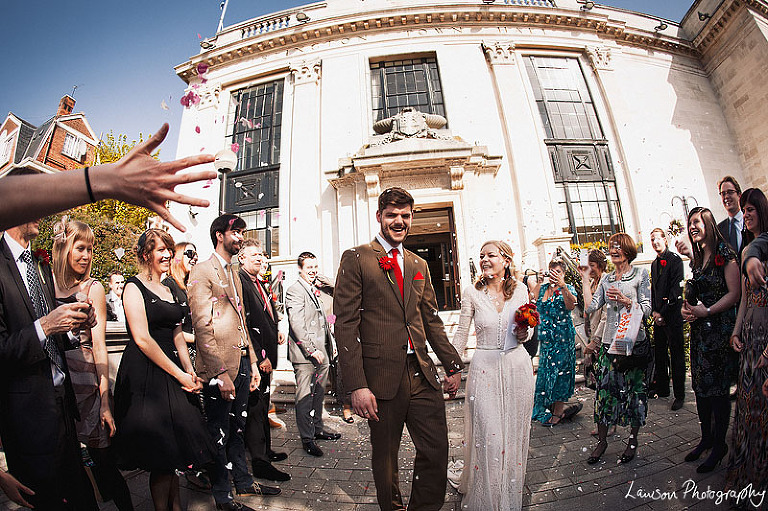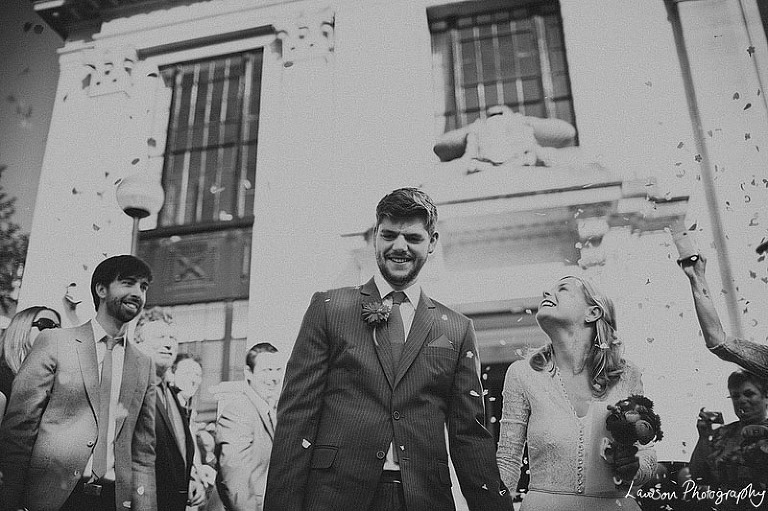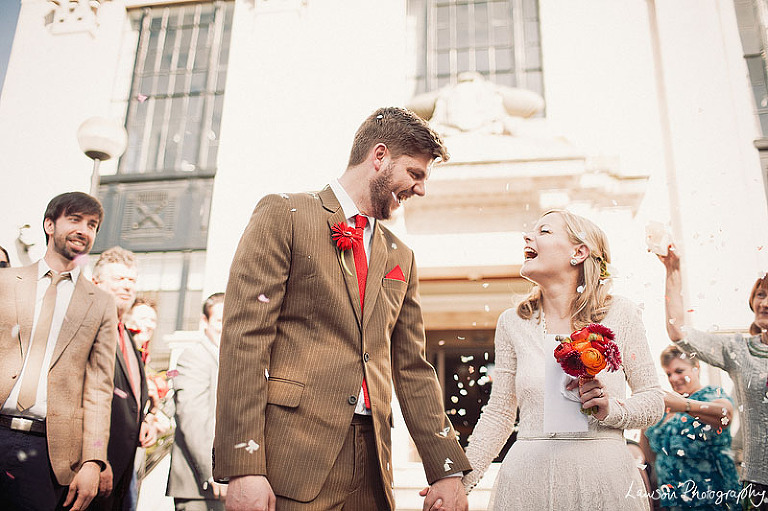 Then we scooted off to Conway Hall…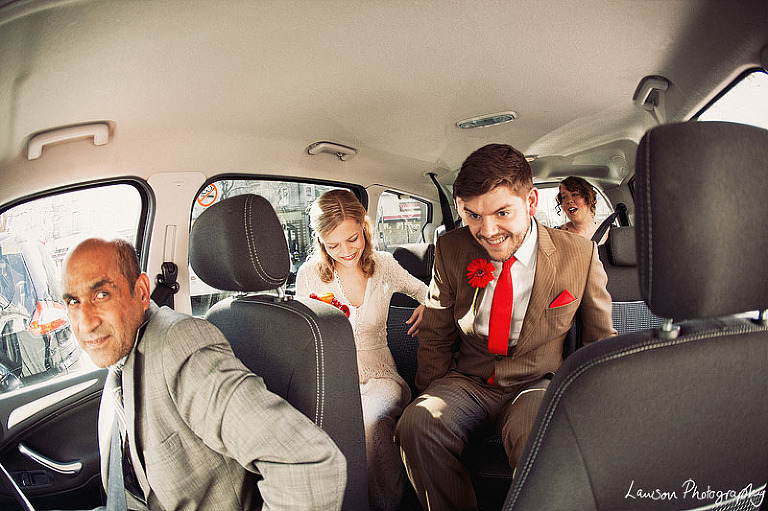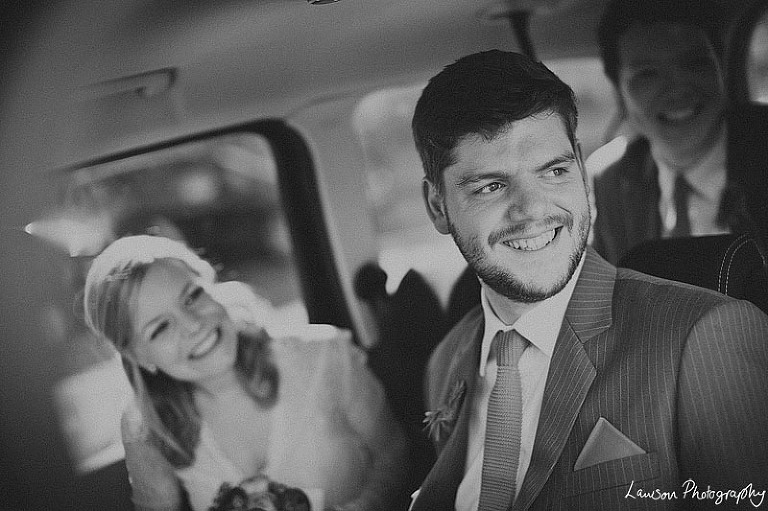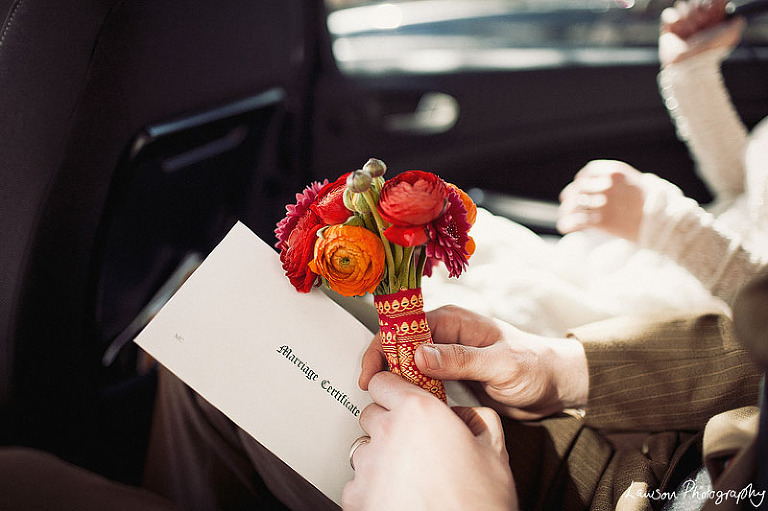 Ever feel like someone is watching you?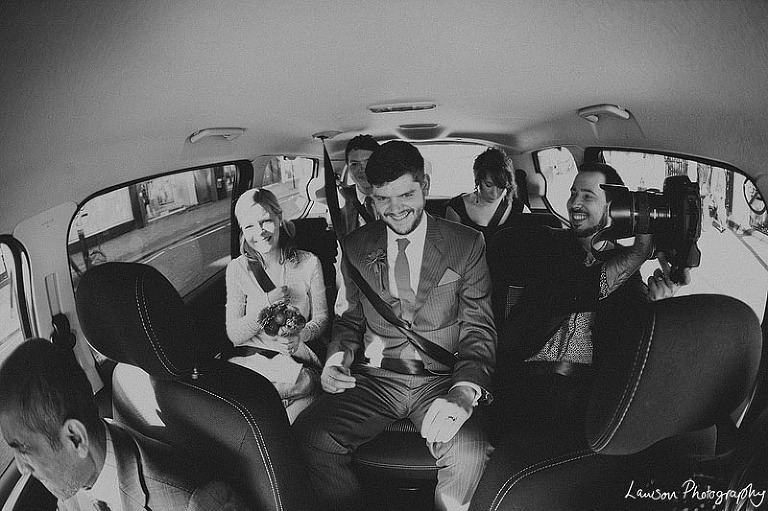 Love!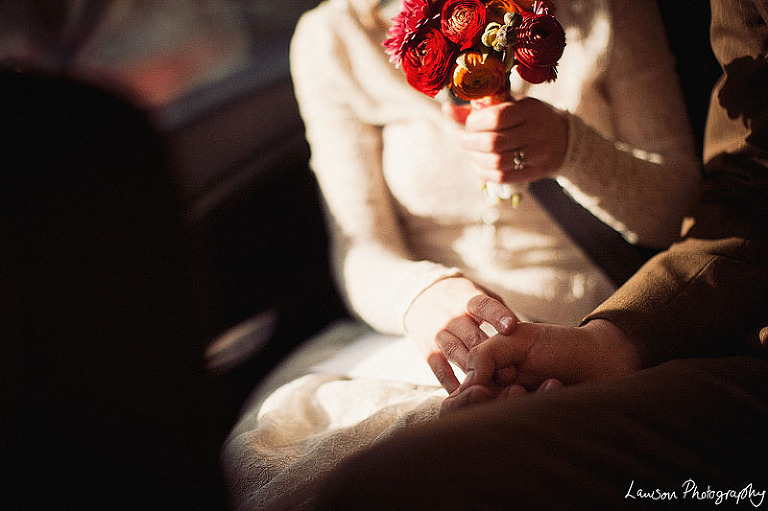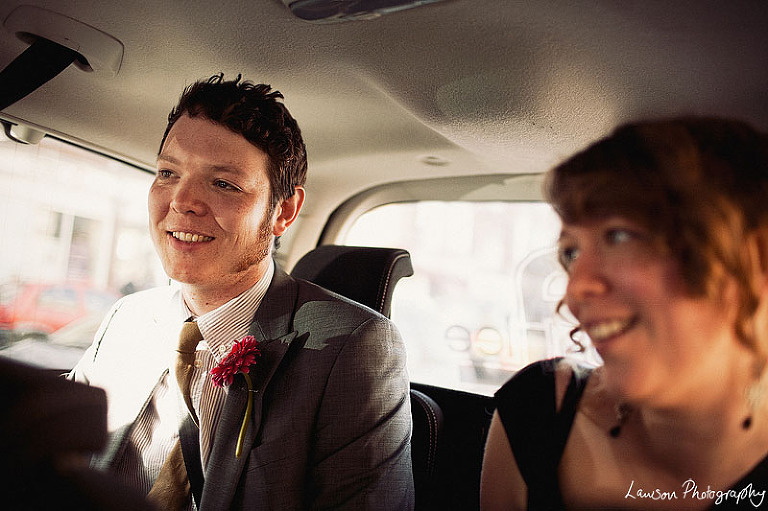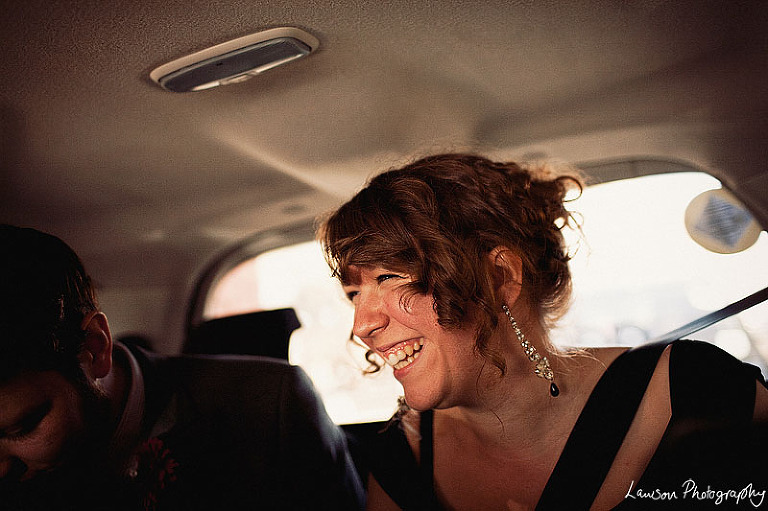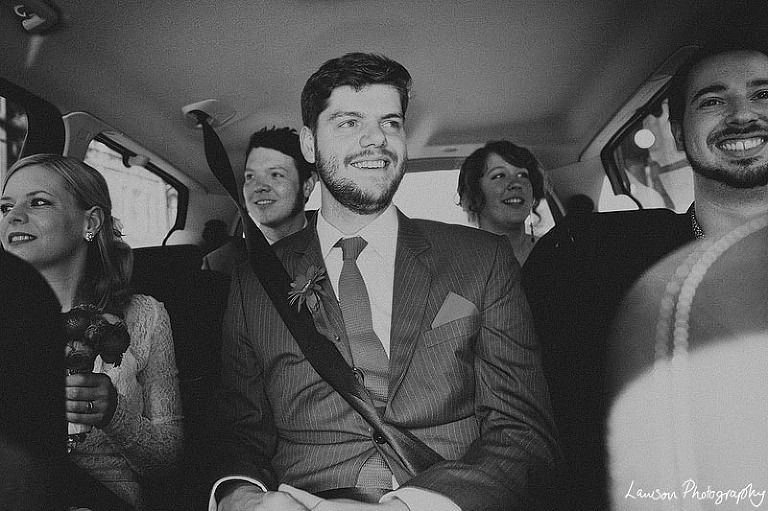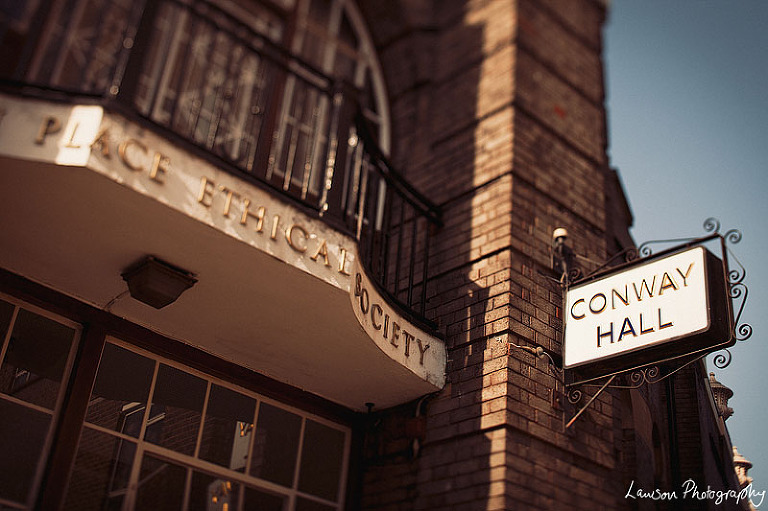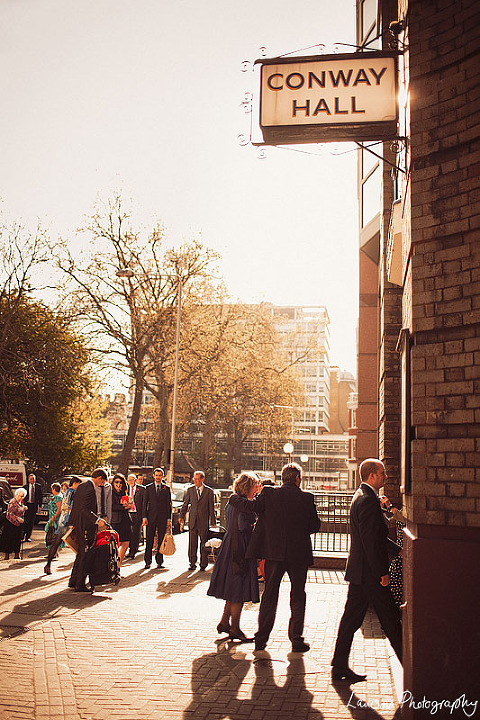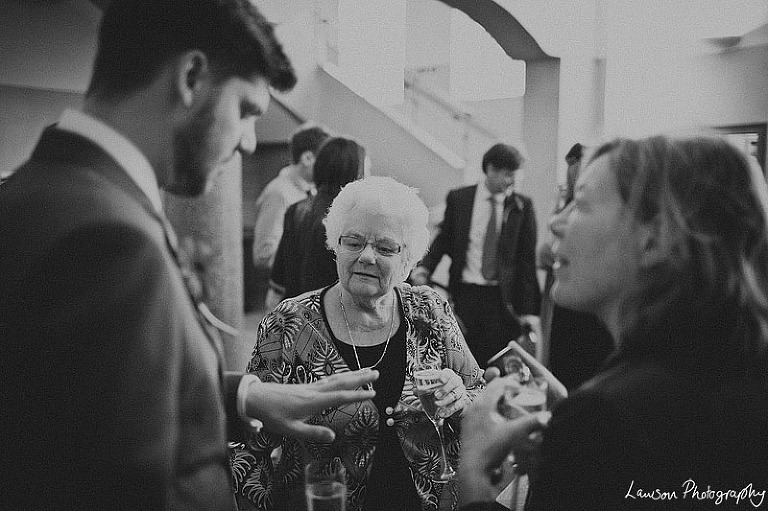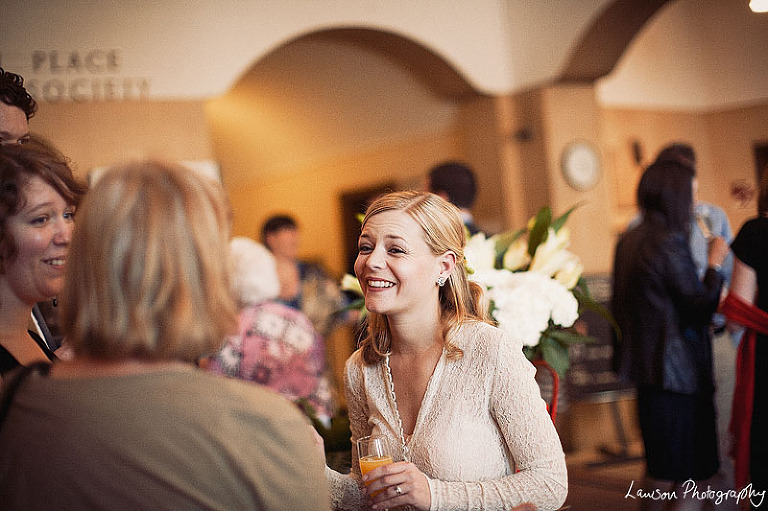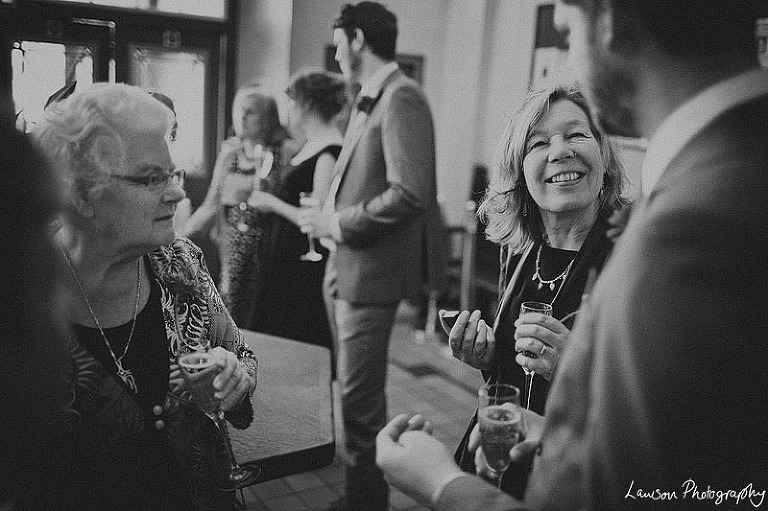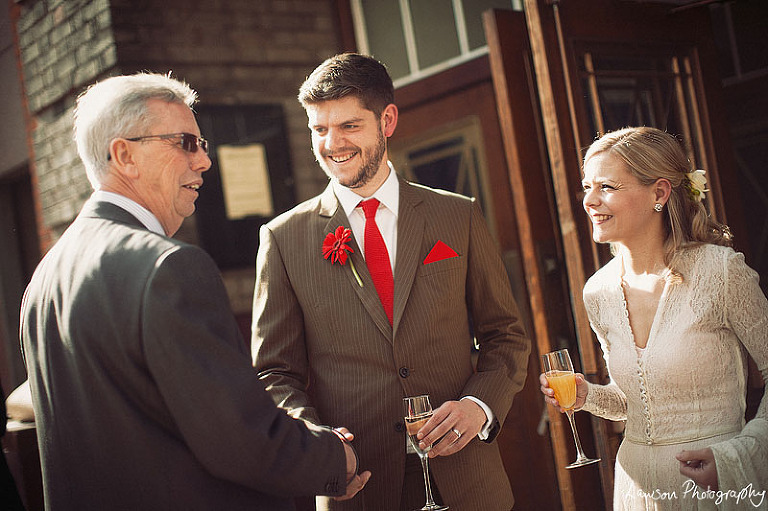 Time for a few portraits…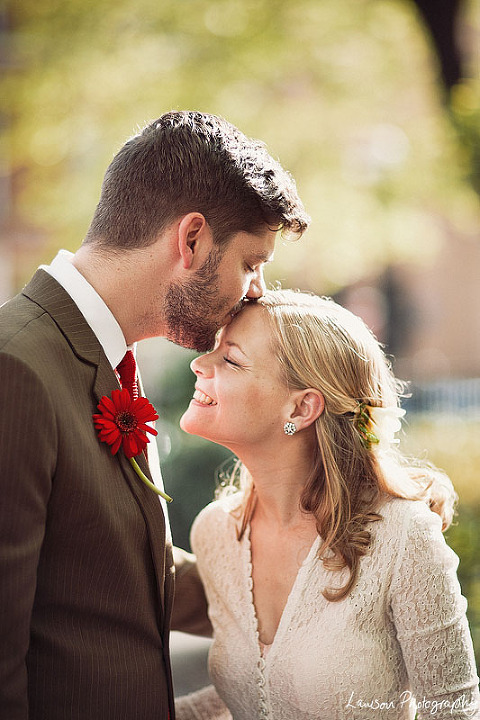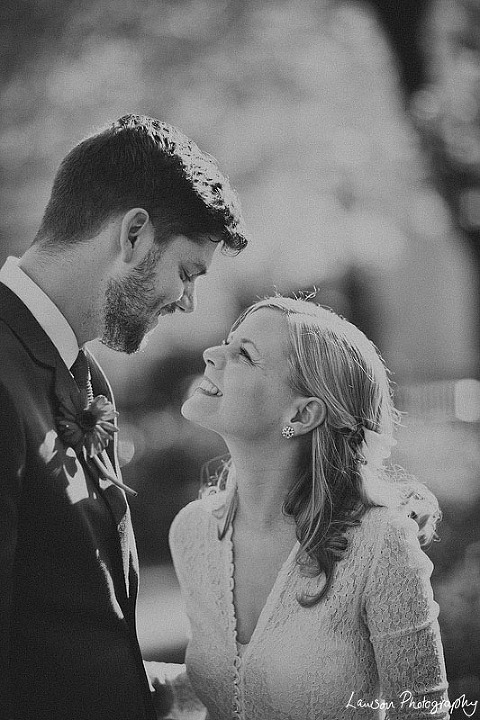 We were joined by this squirrel…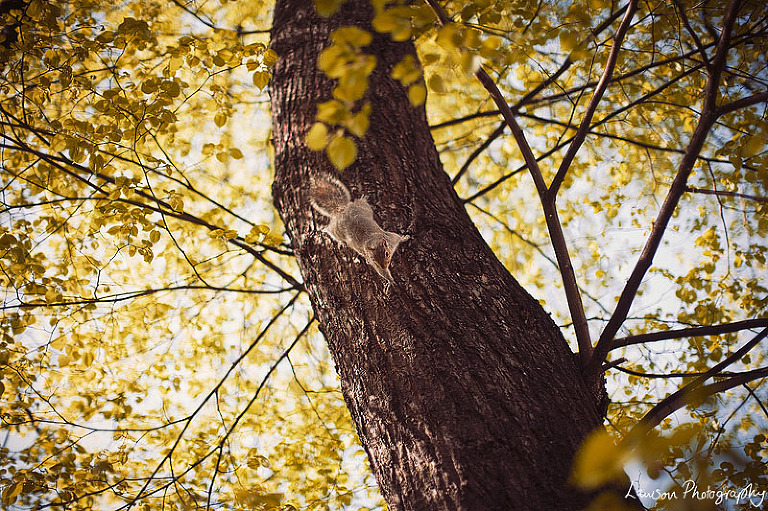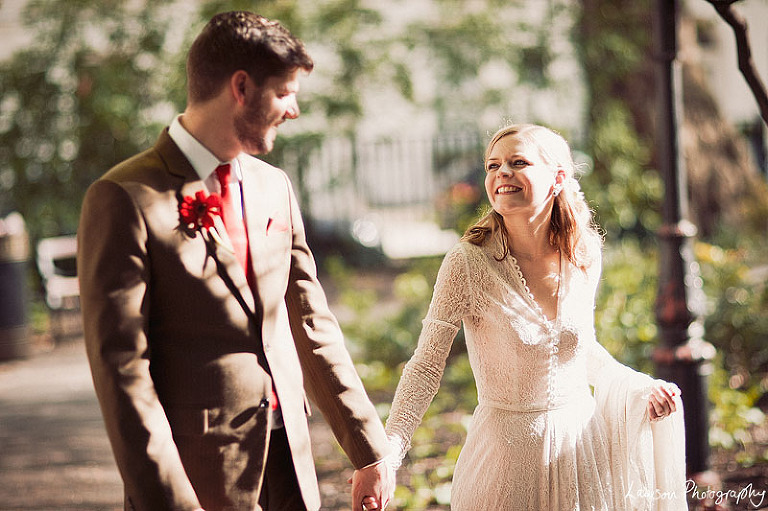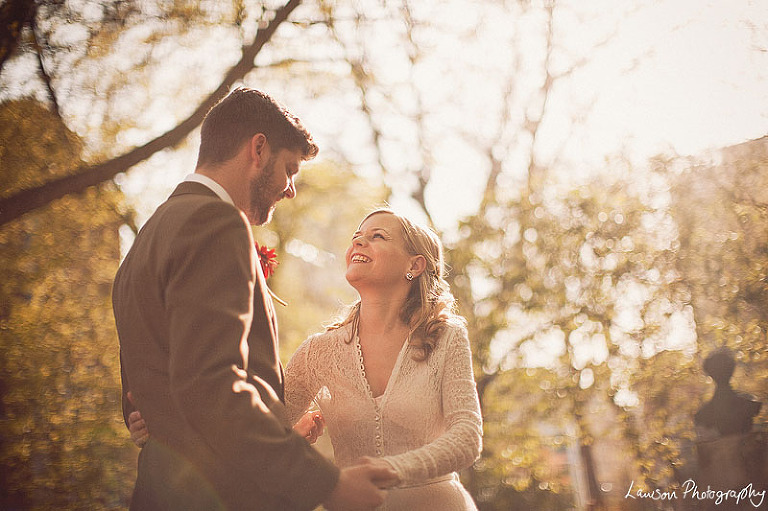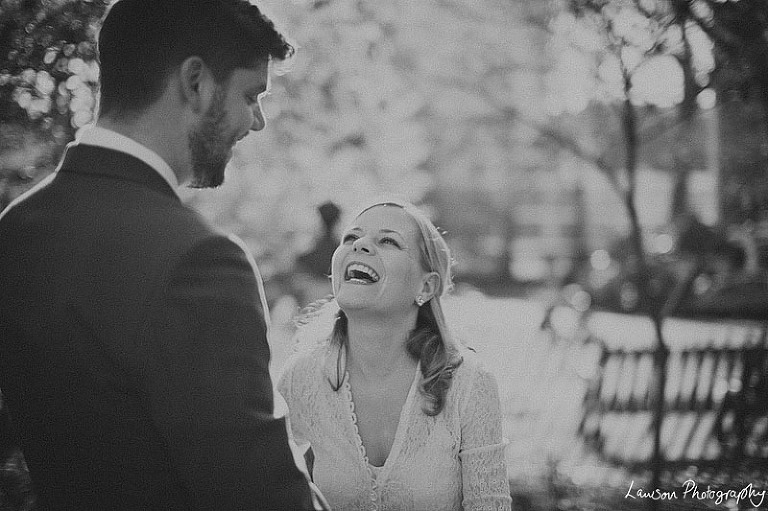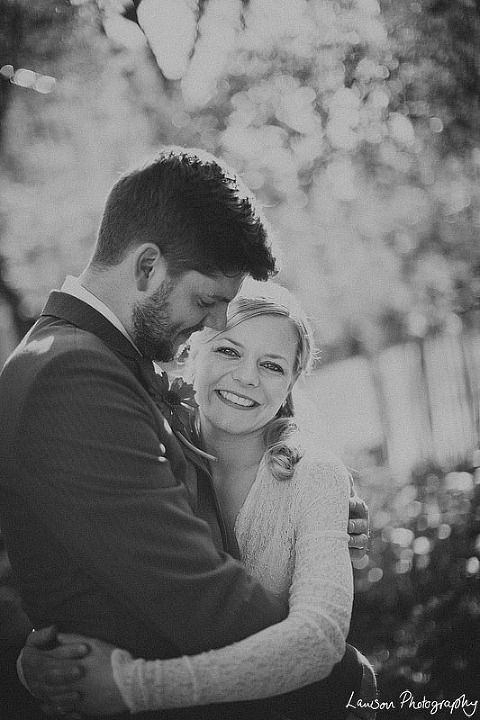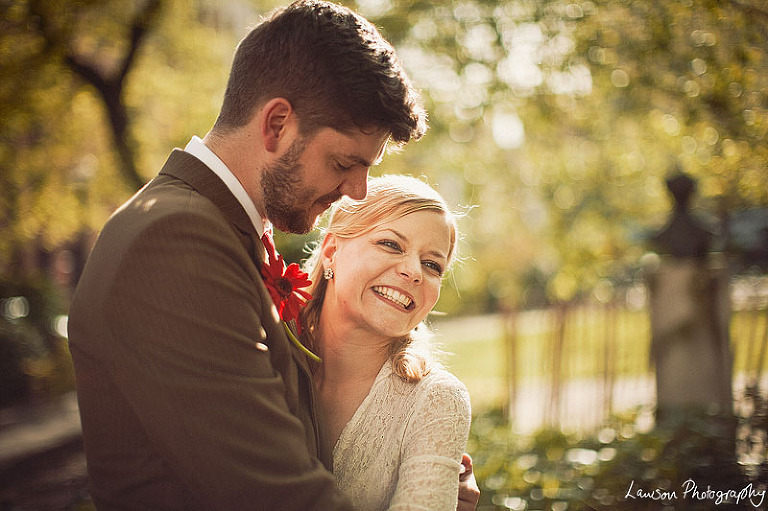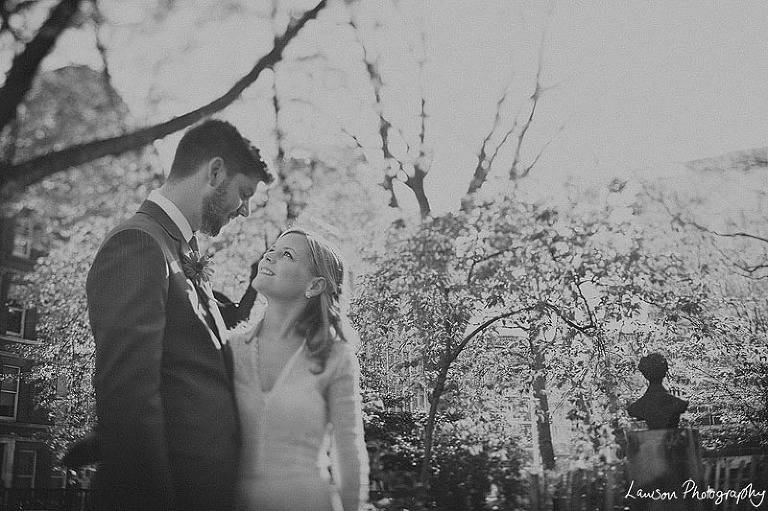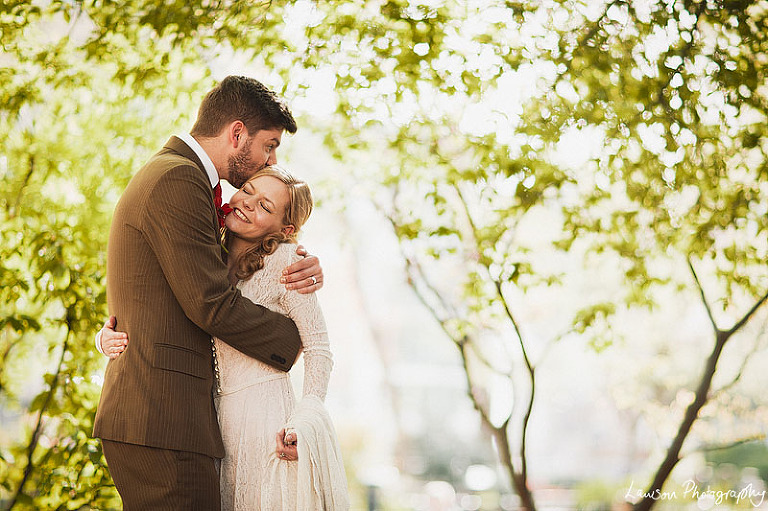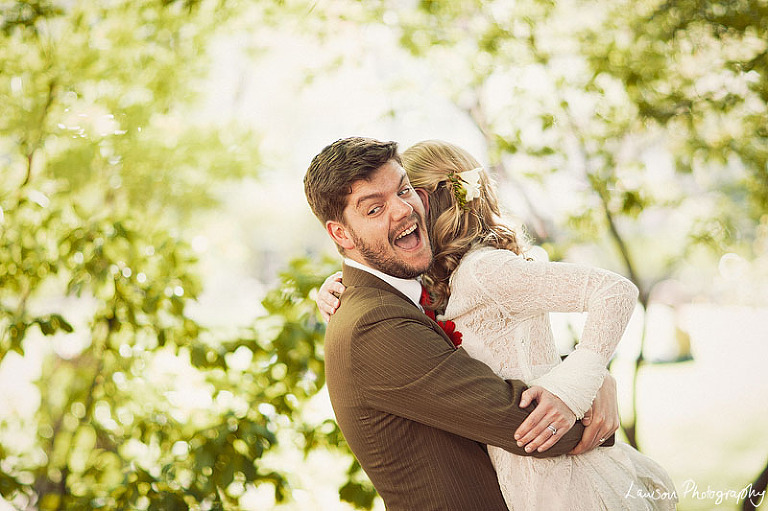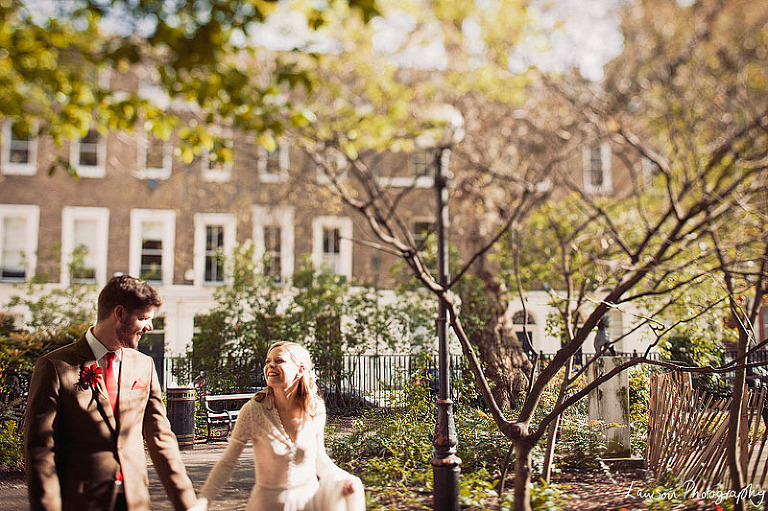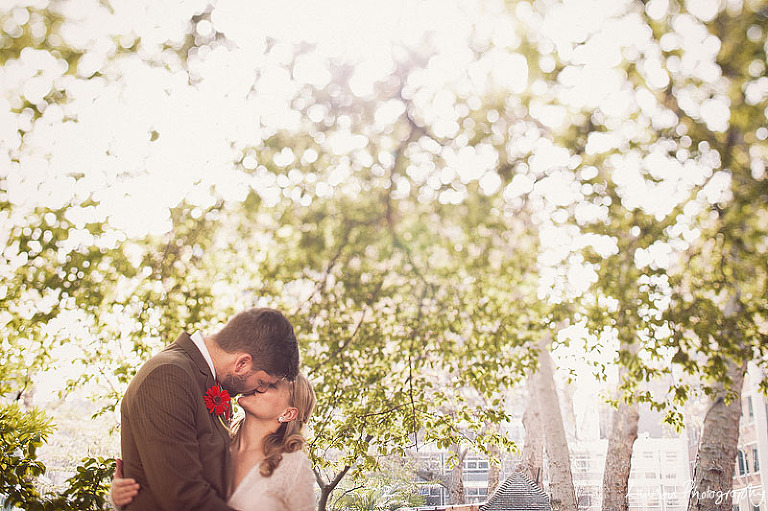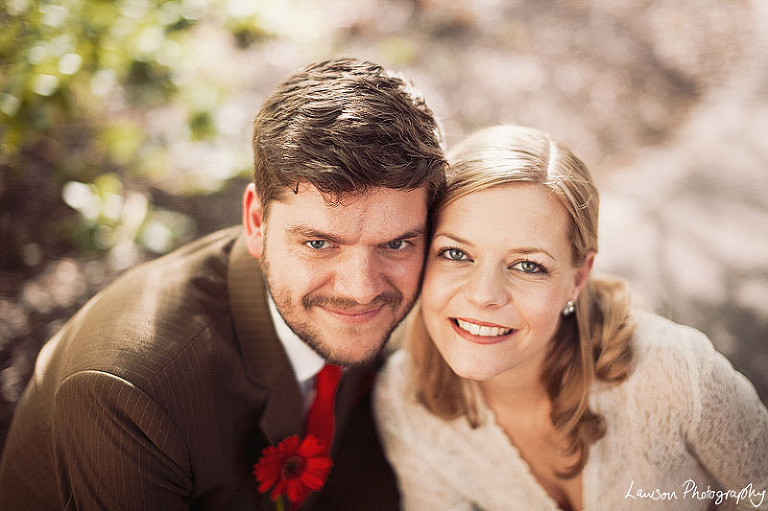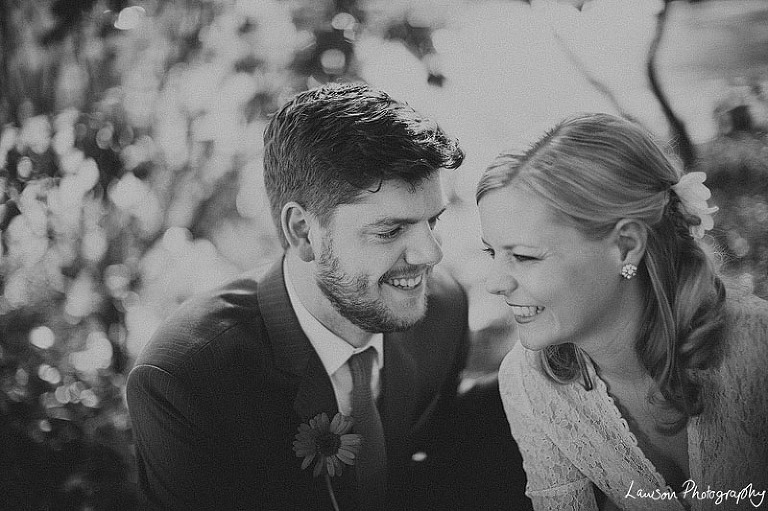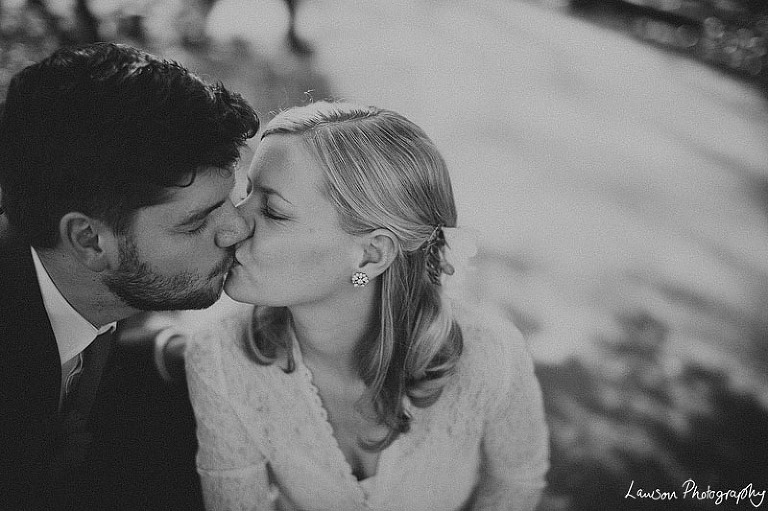 Love it!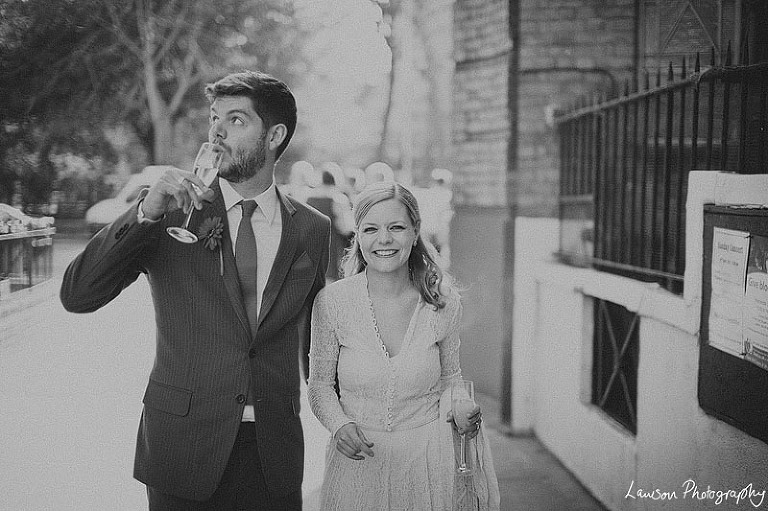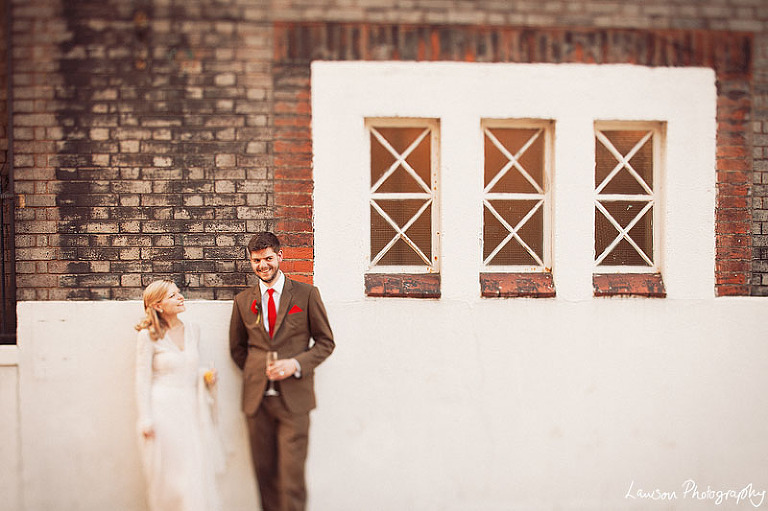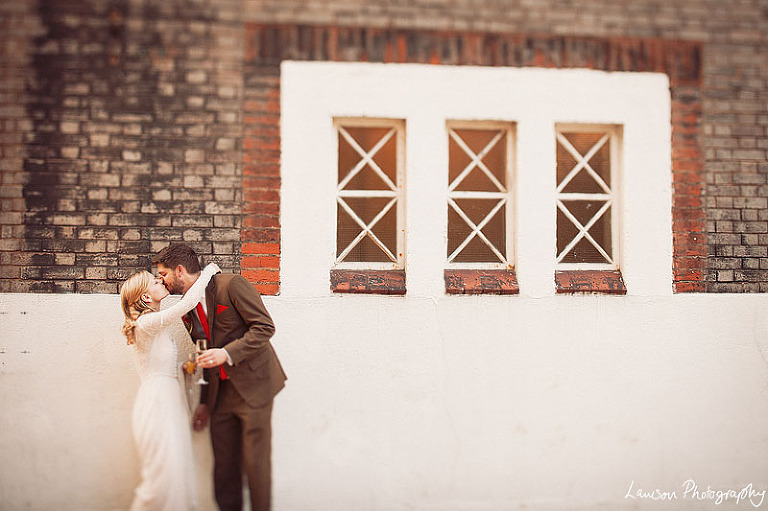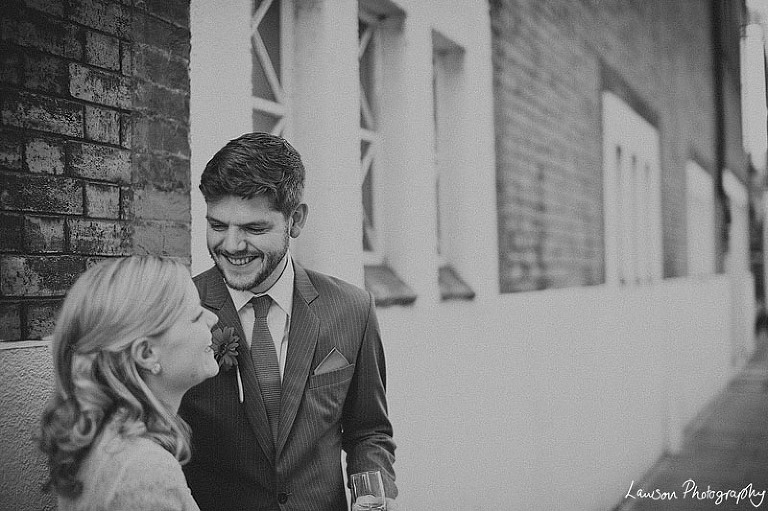 Ok ok no more portraits!
Make sure you join us for Part Three!