What a lovely relaxed wedding!  Nia and Gareth chose the gorgeous Peckforton Castle for their big day, with a late ceremony (4pm) and then a big party to celebrate with their guests.  This is probably the darkest wedding we've shot, but the candlelit ceremony was lovely and emotional so there was plenty to try and capture.  In the evening they had a ceilidh, which is a fabulous way to get all your guests up dancing (check out the post below for the dancing in action!).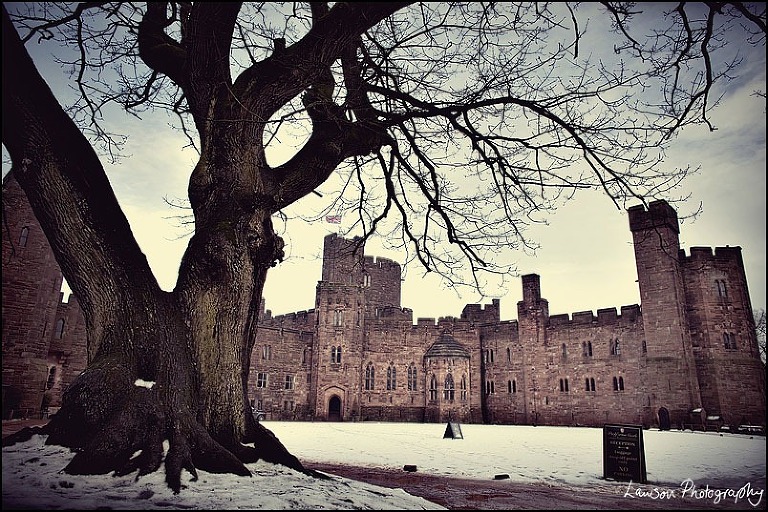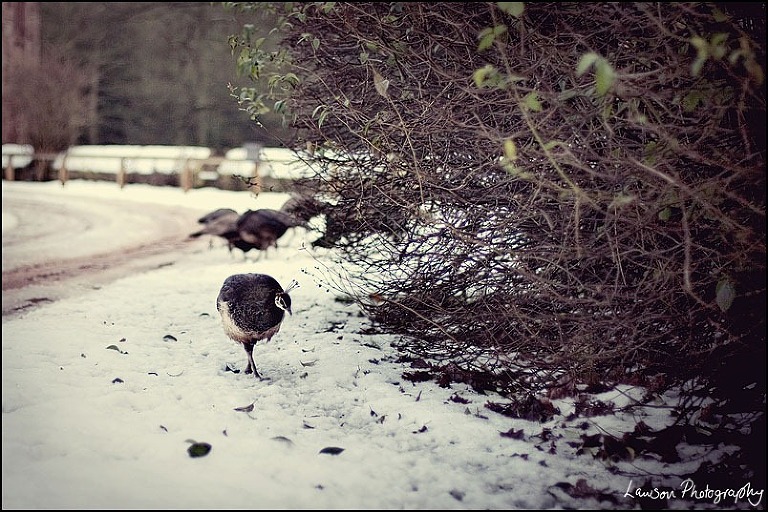 Nia's dress was amazing!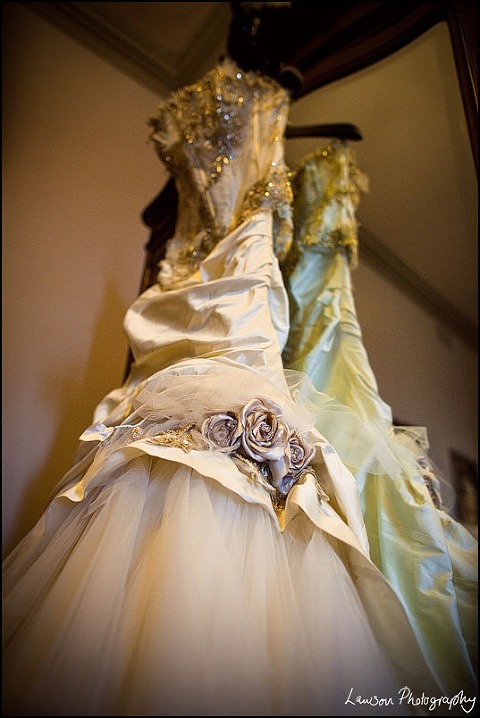 As were her gorgeous Gina shoes…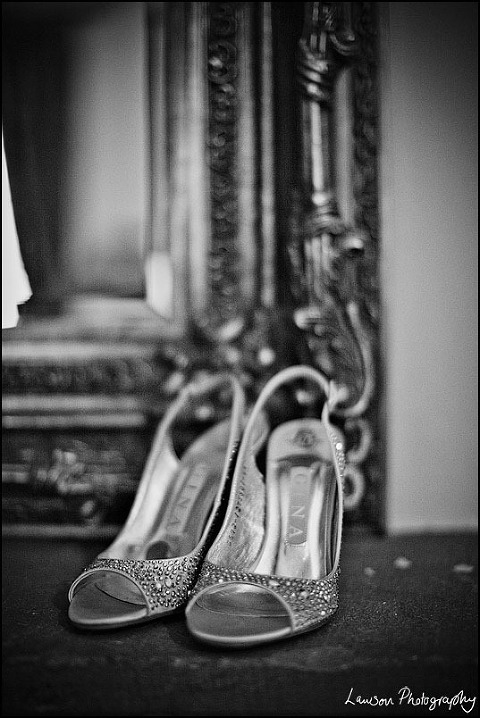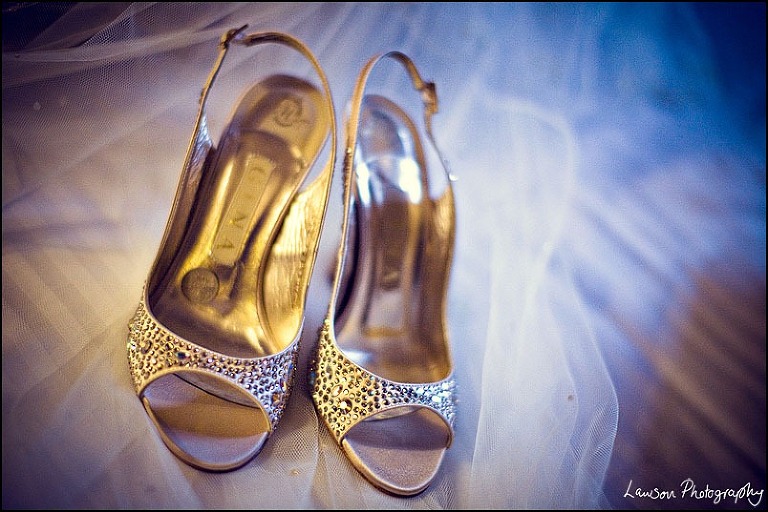 The beautiful bride…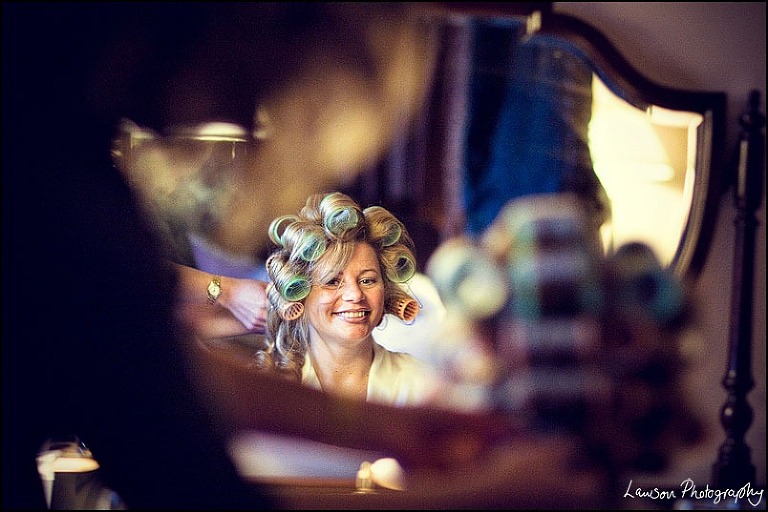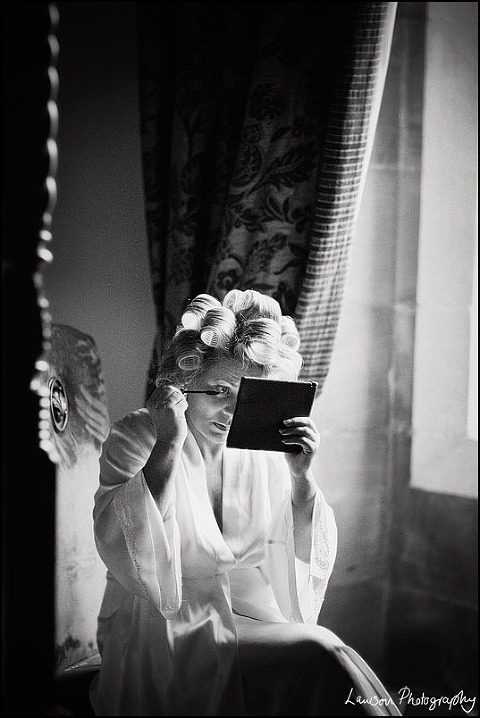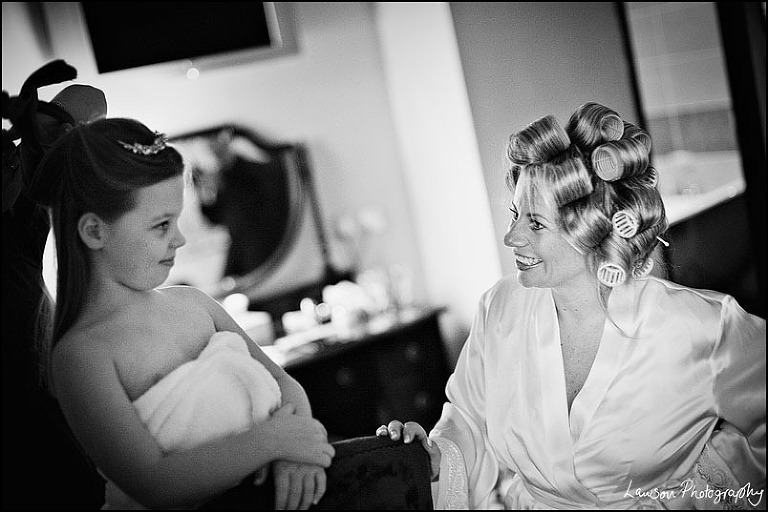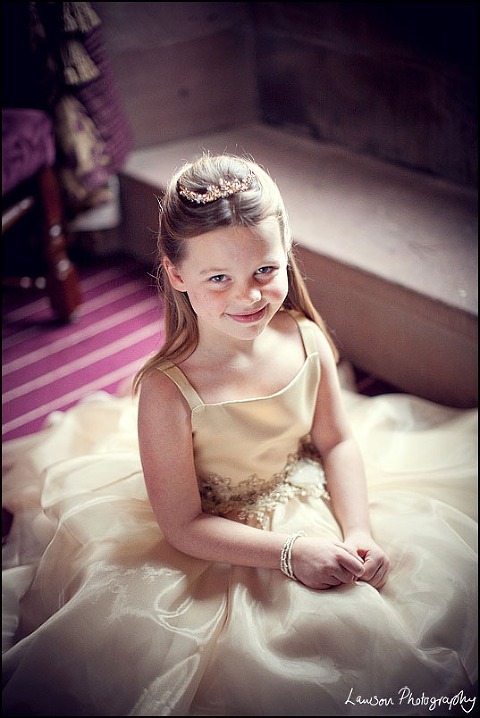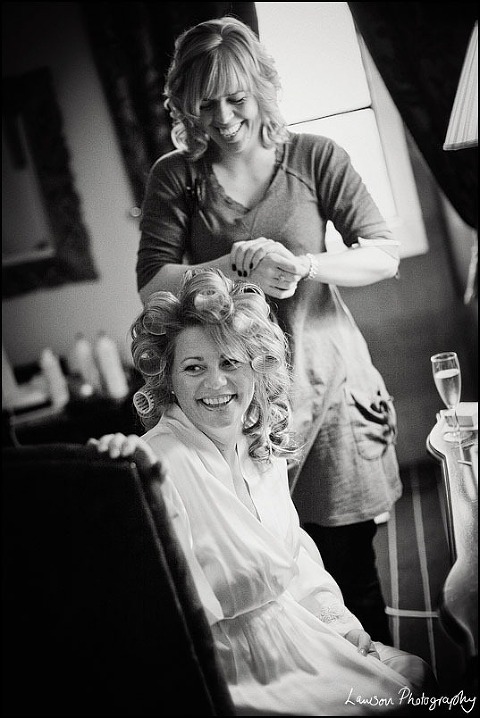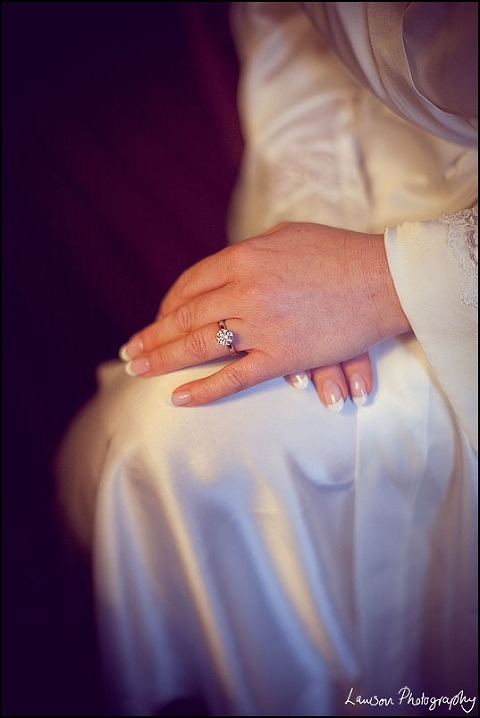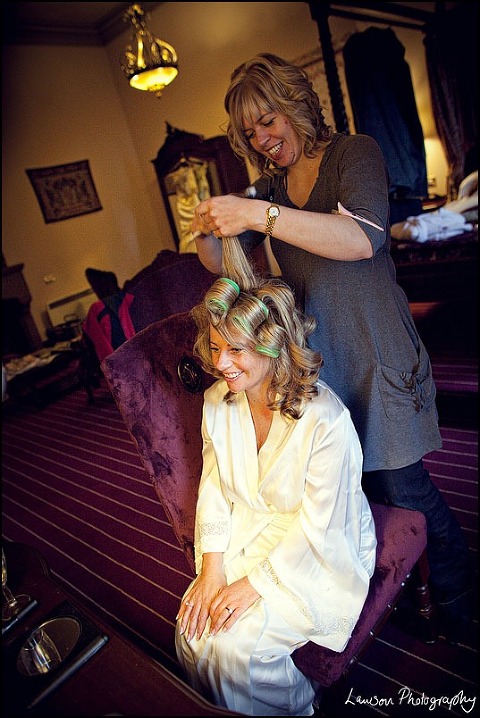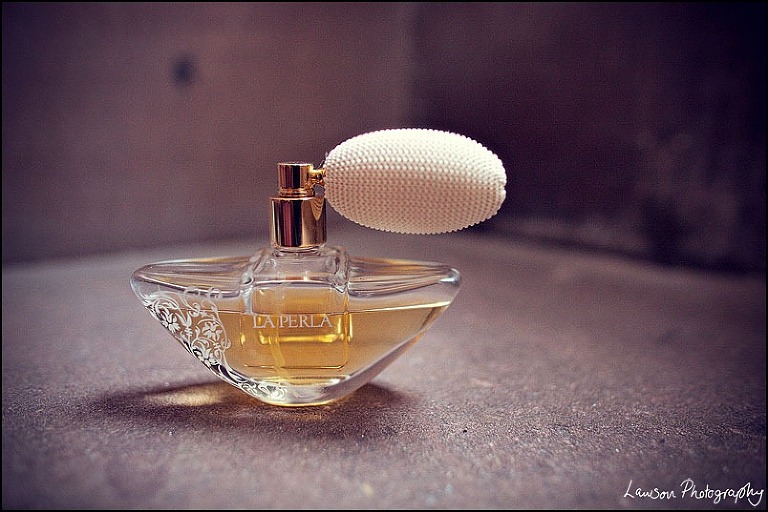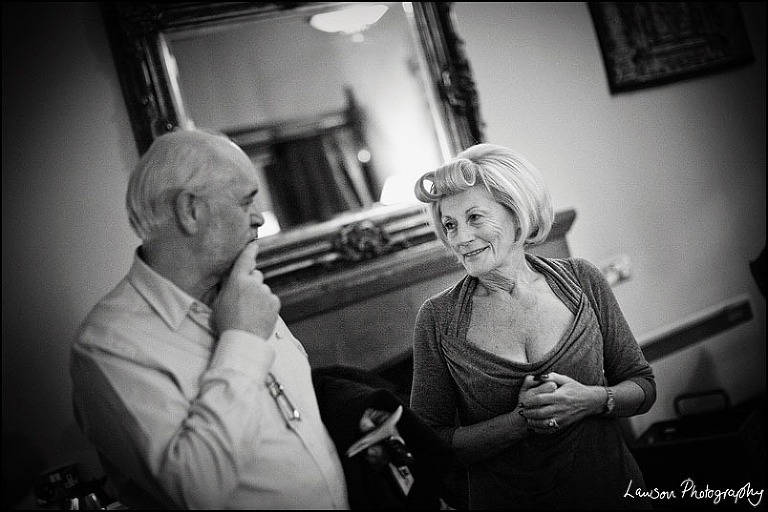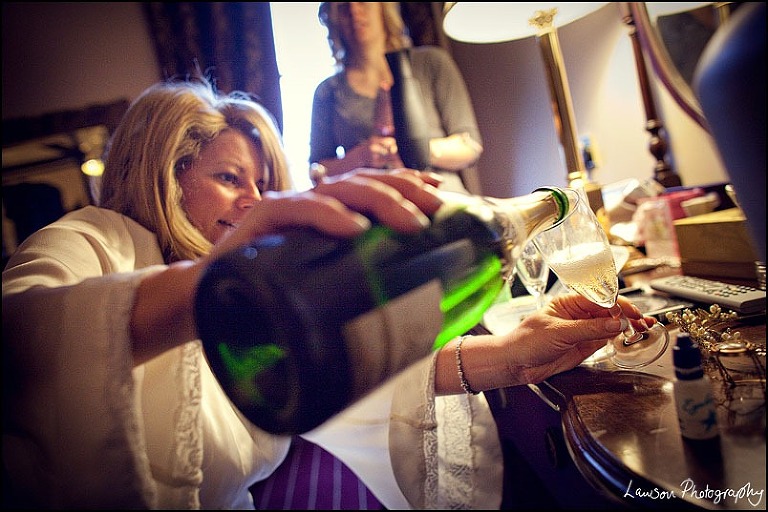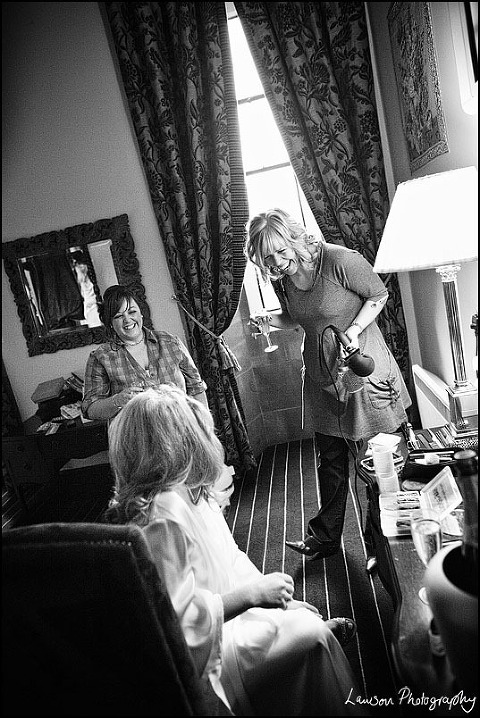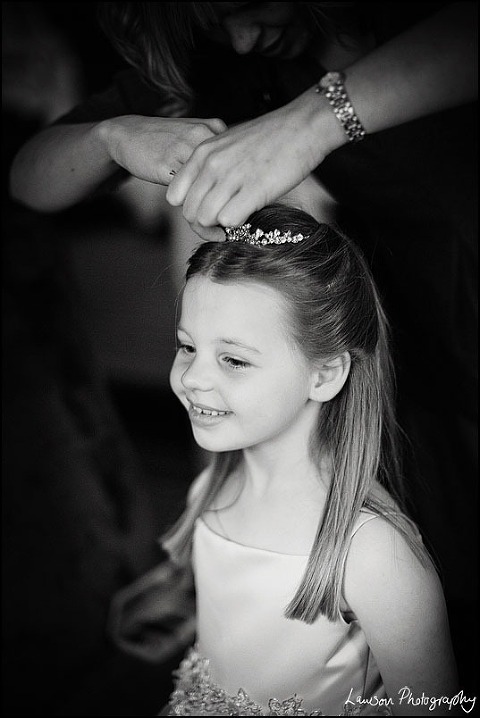 Meanwhile Gareth was trying to keep a hold of his nerves in the bar…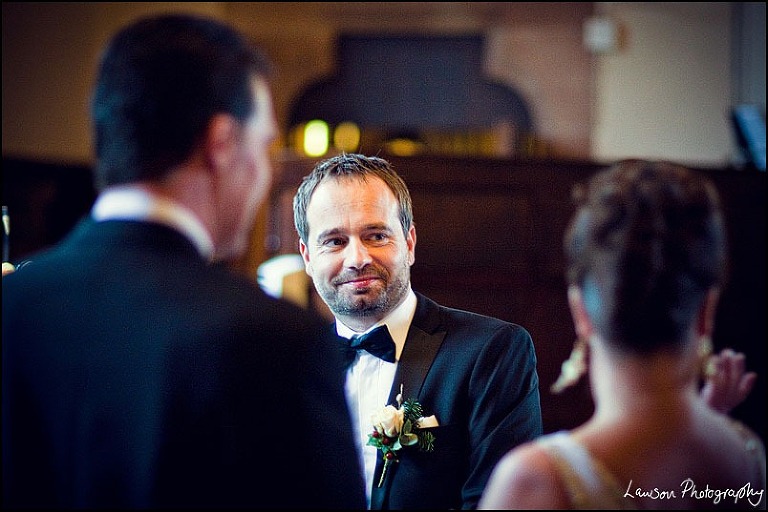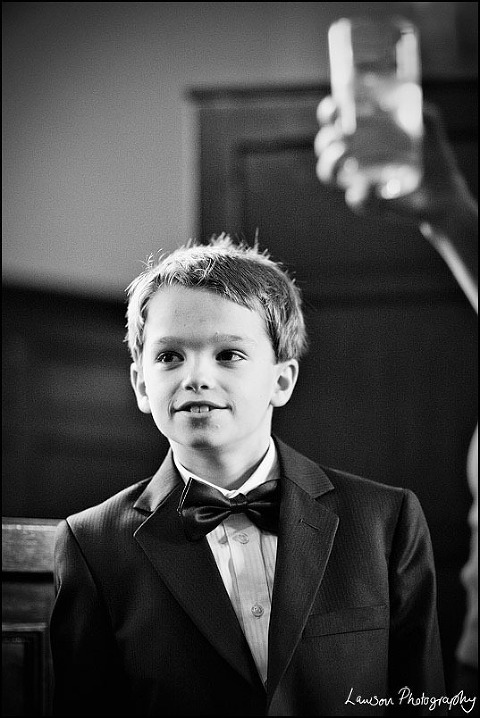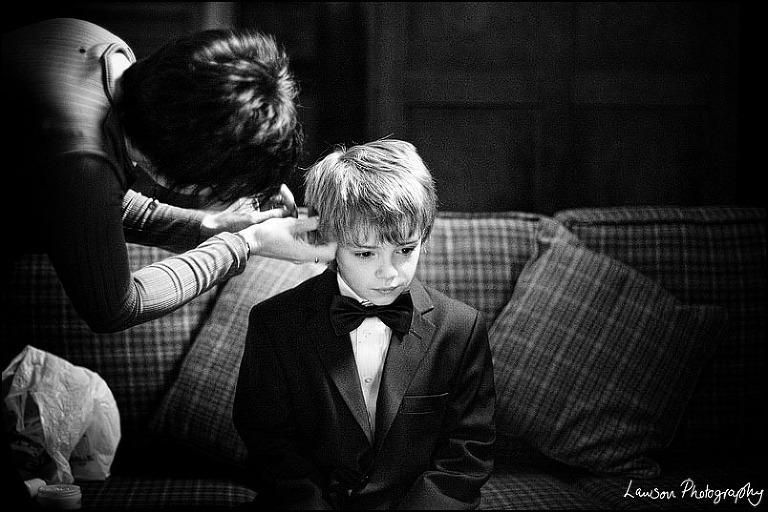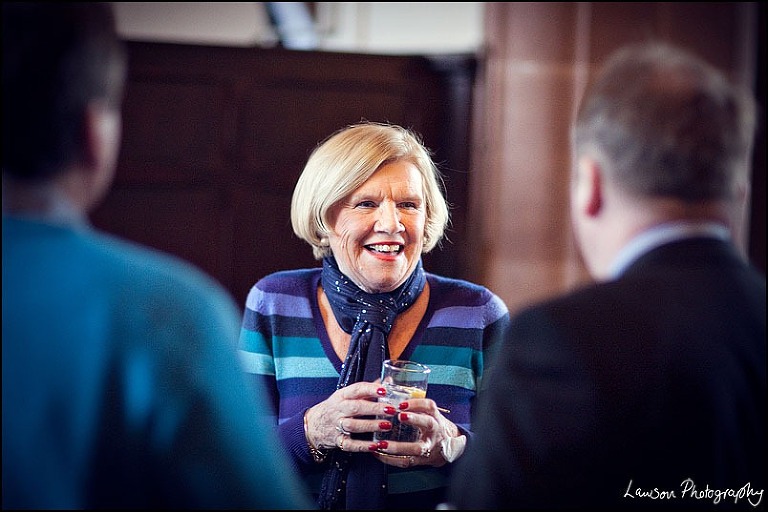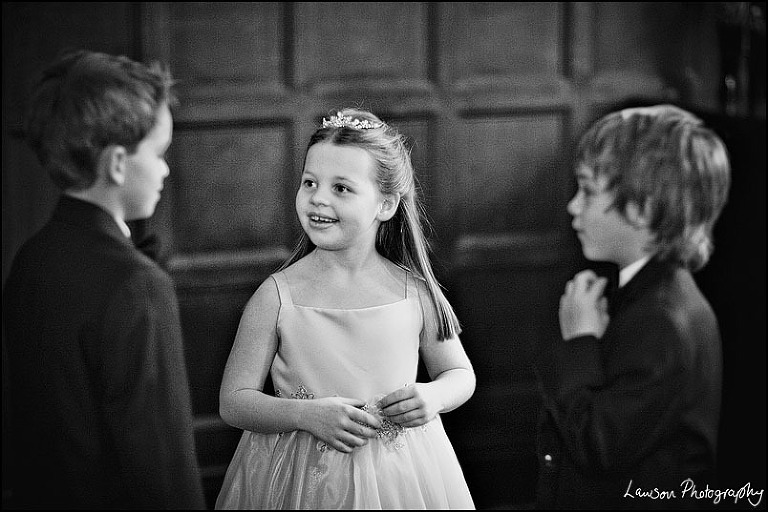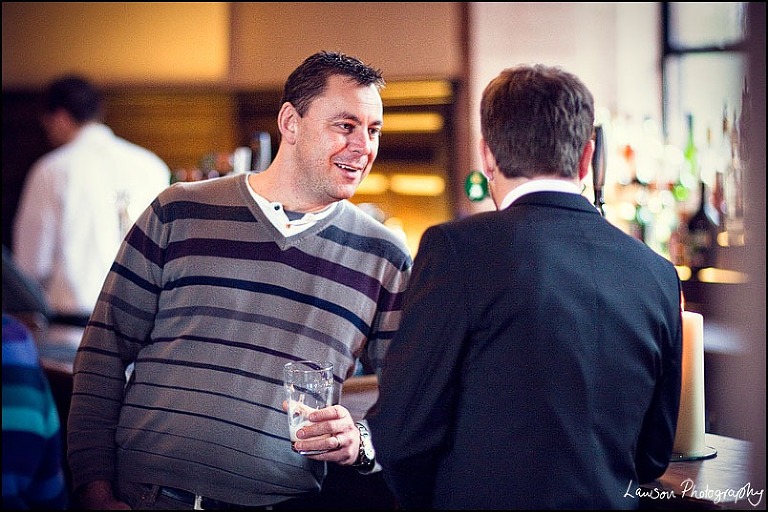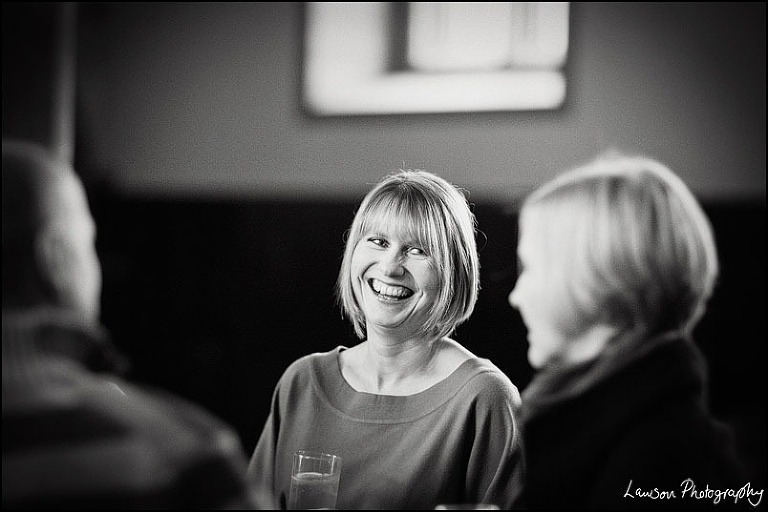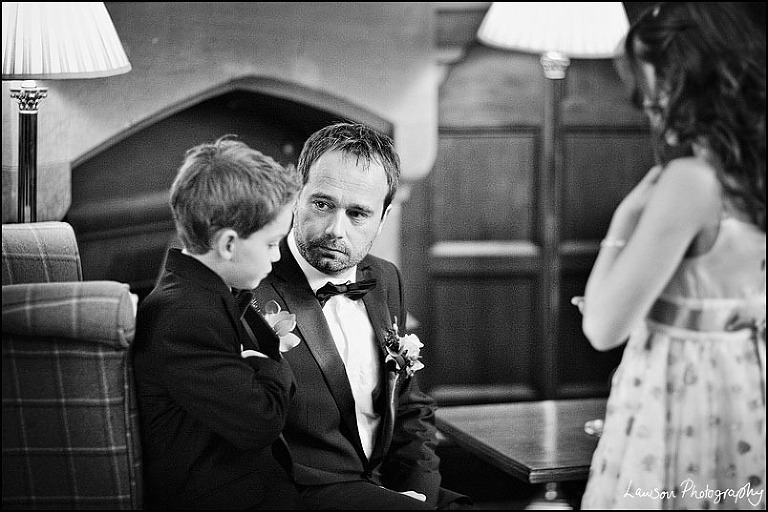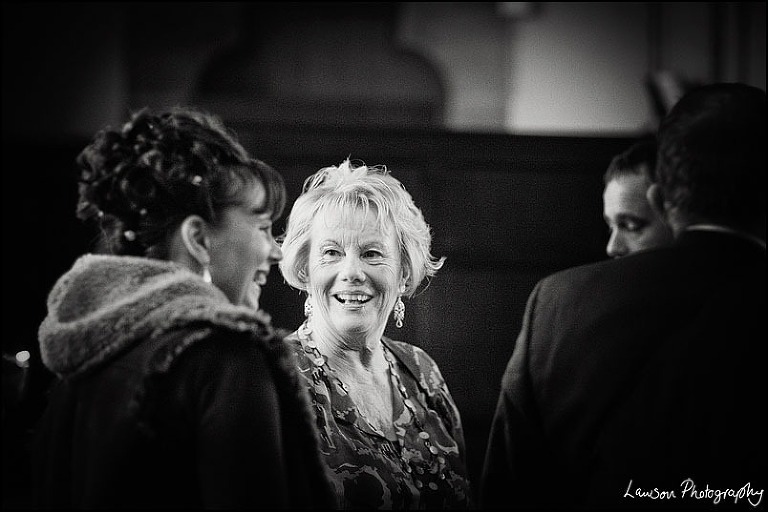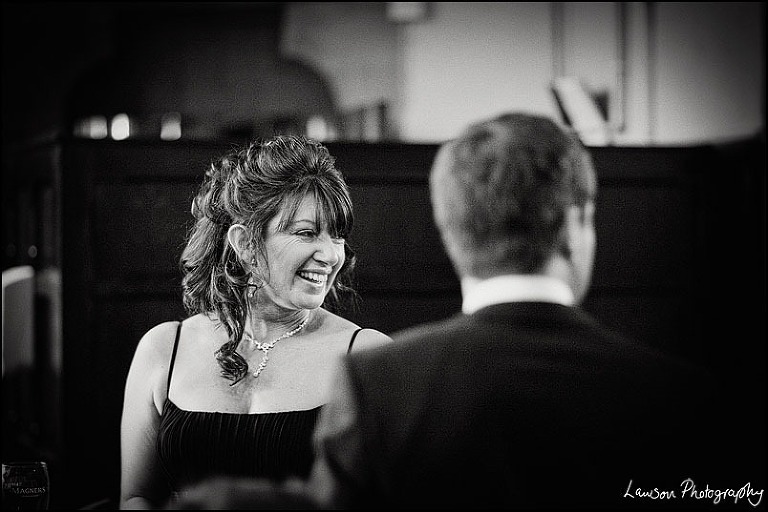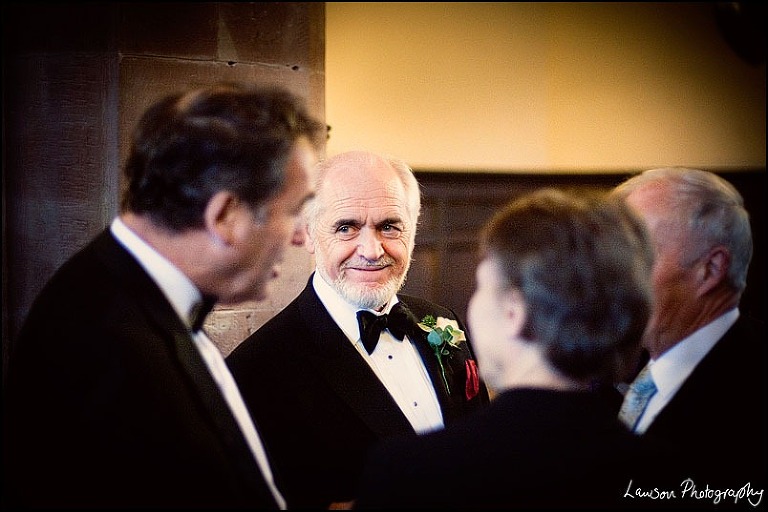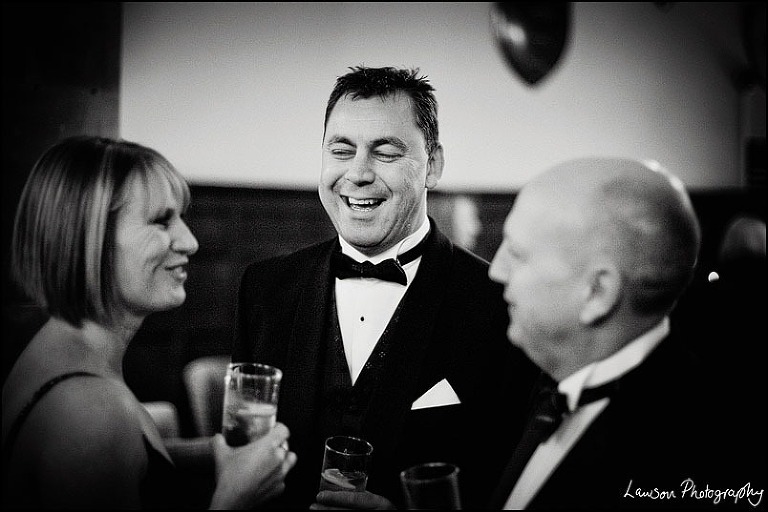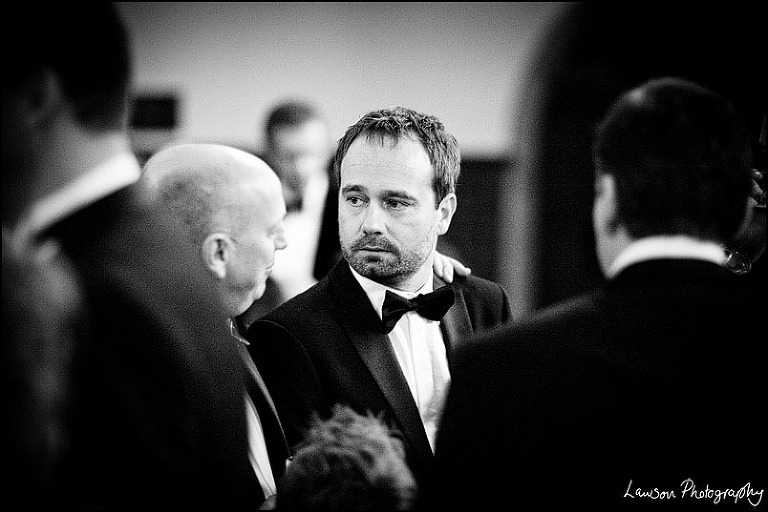 Nia looked amazing in her dress…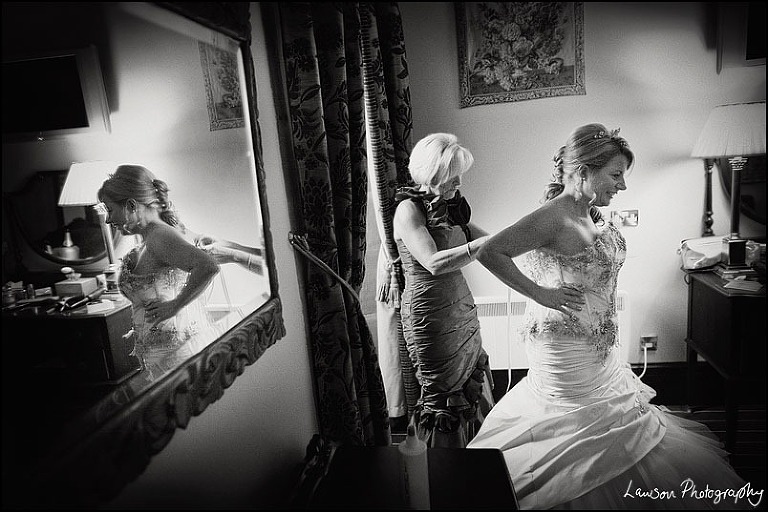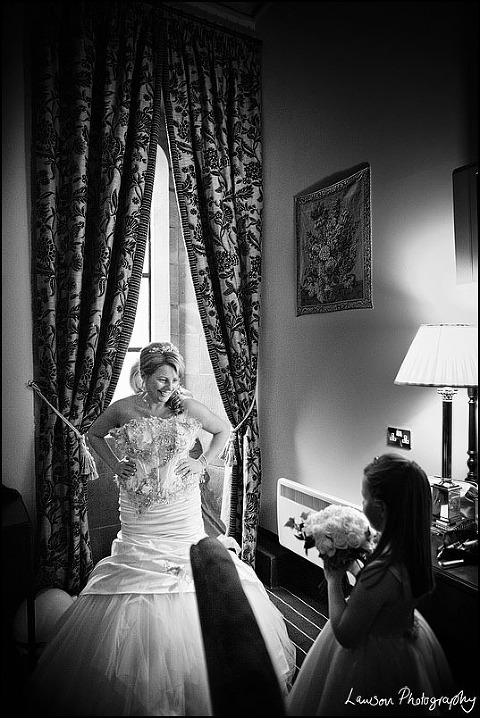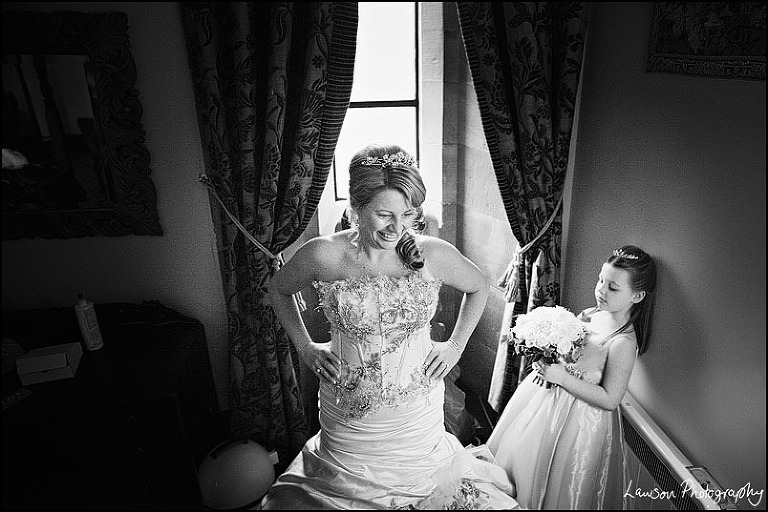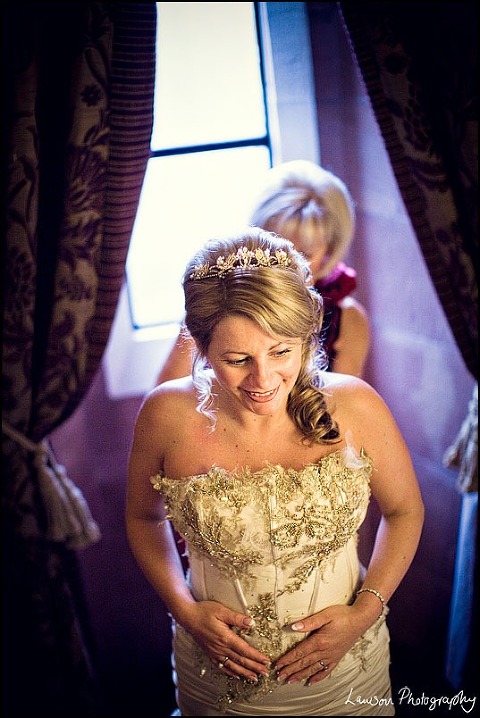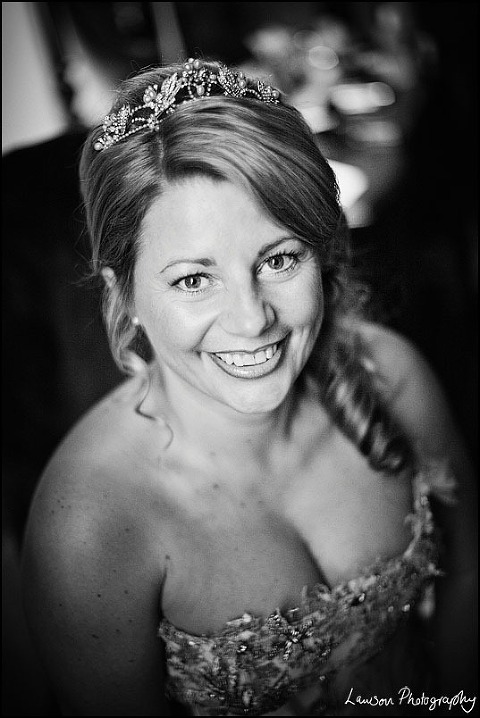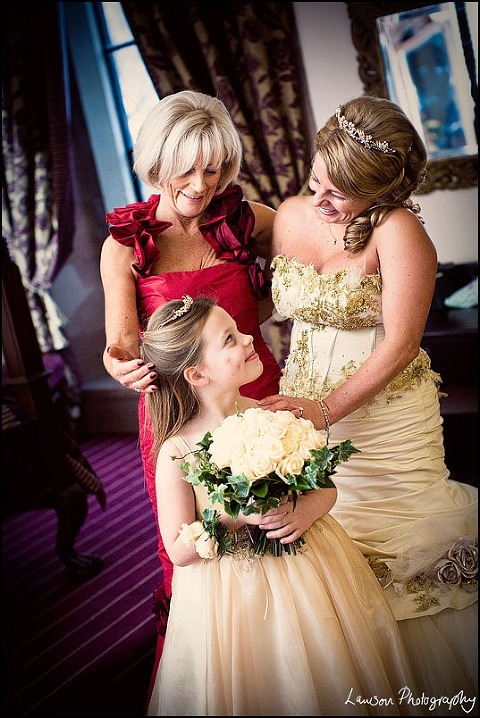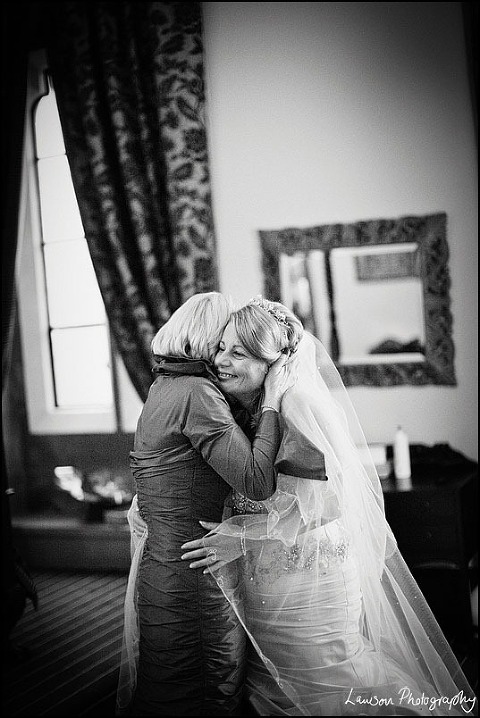 Then it was time to get married!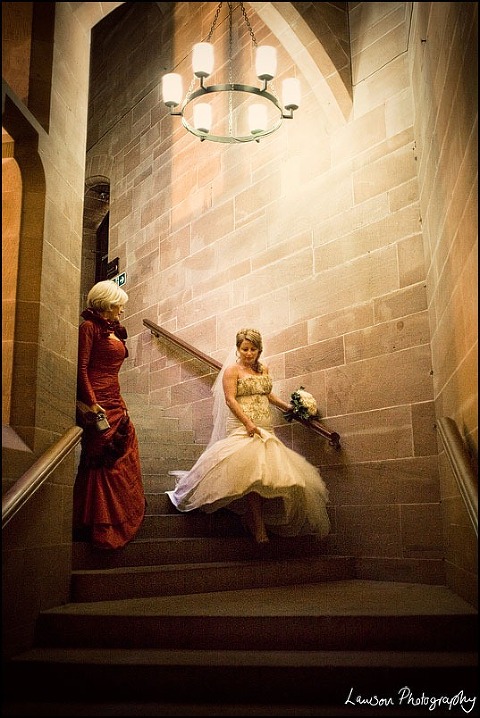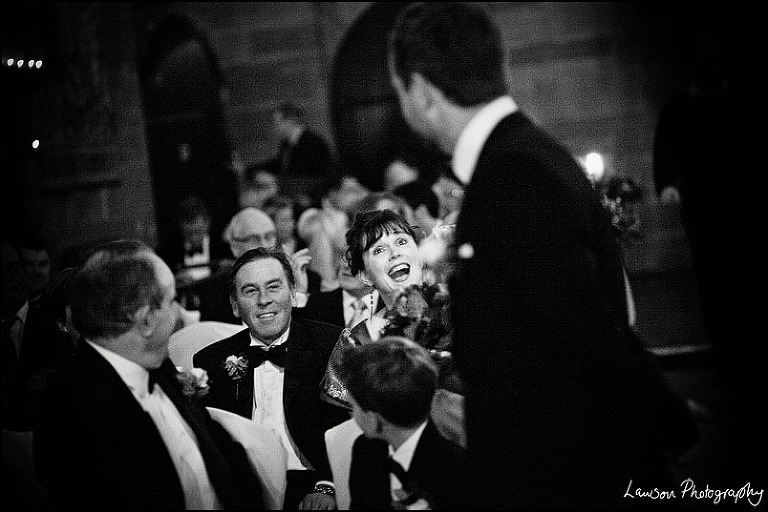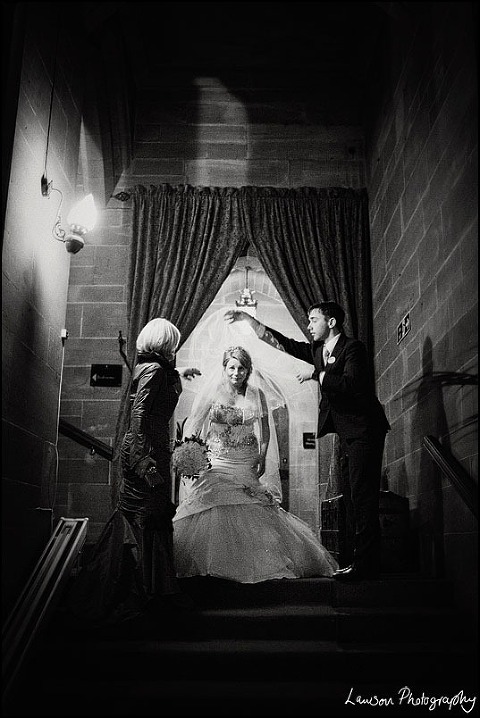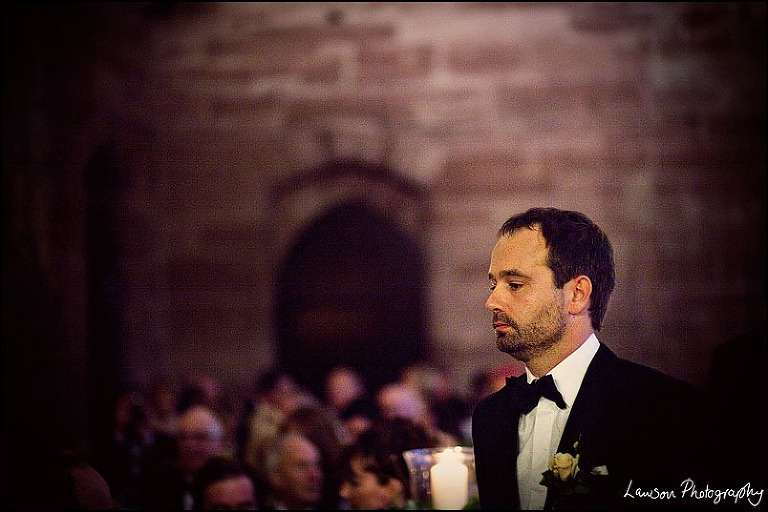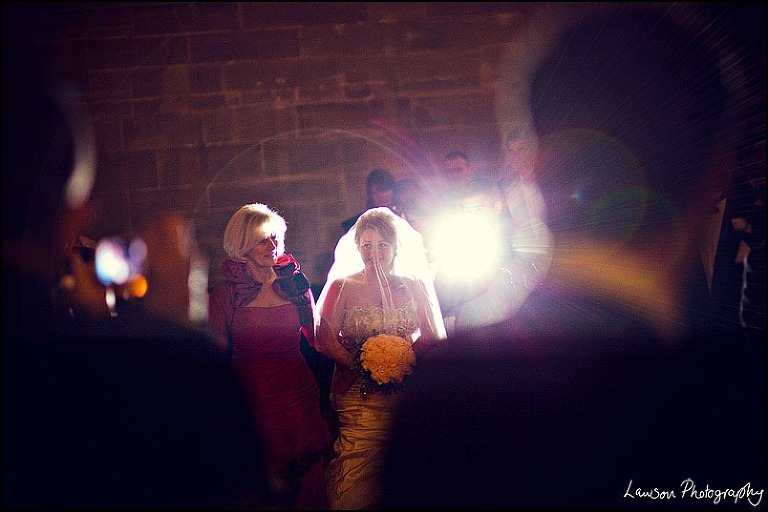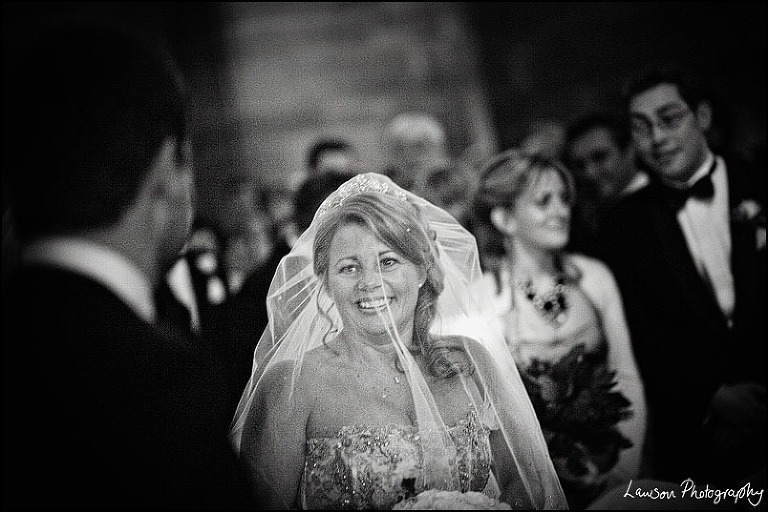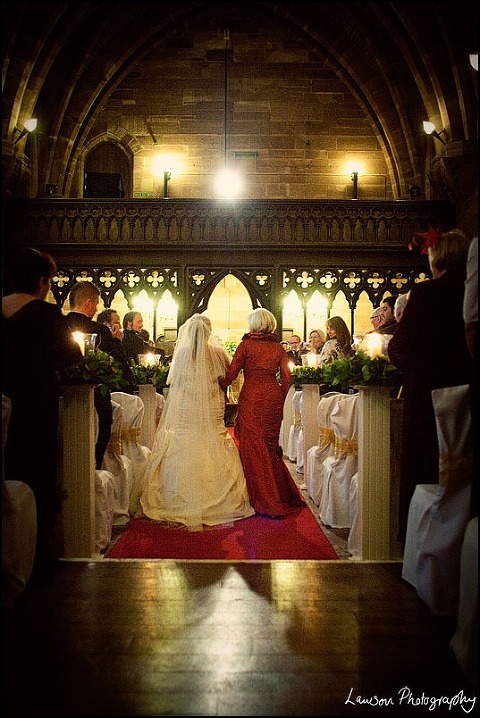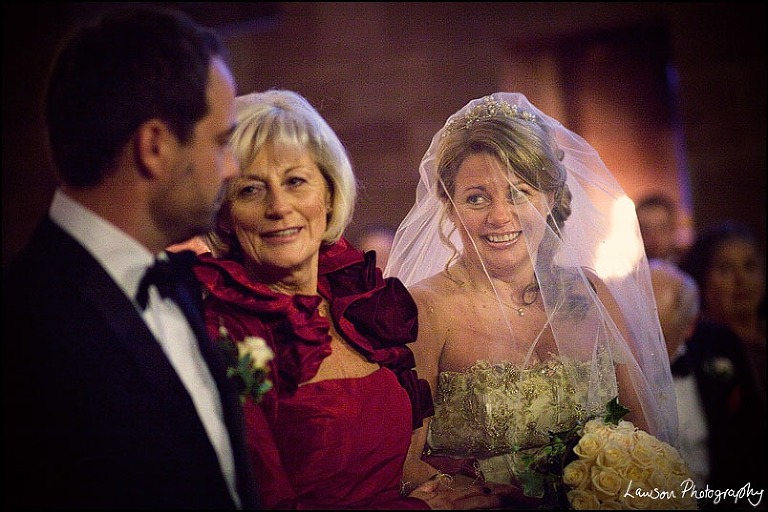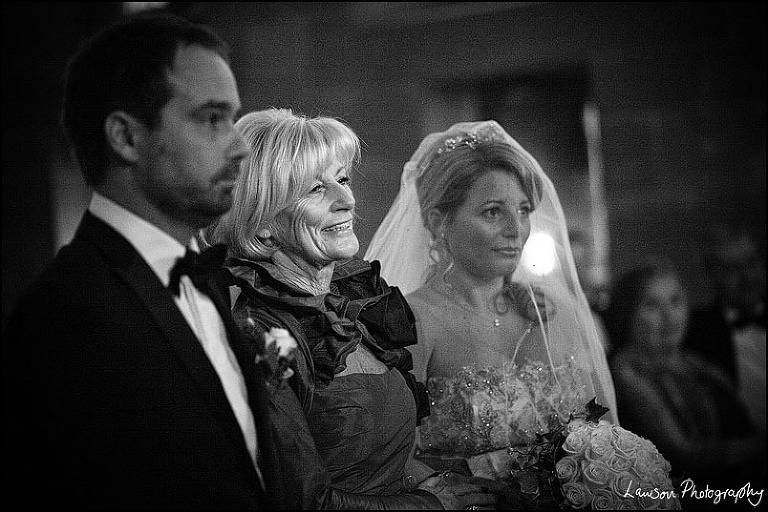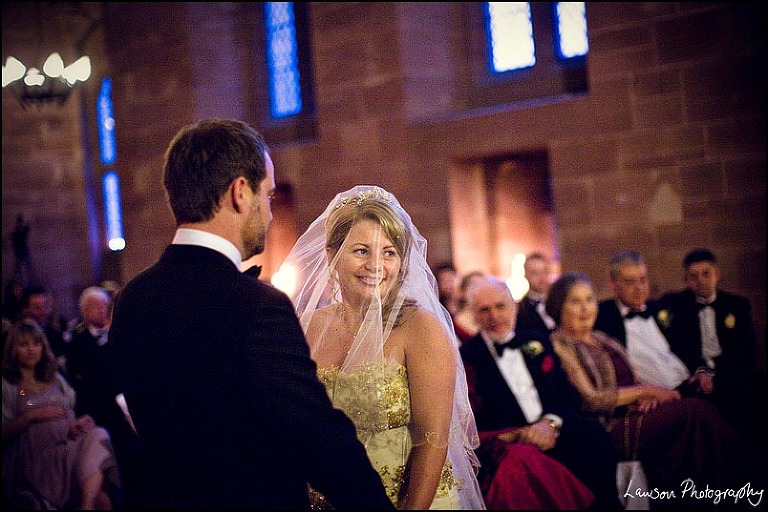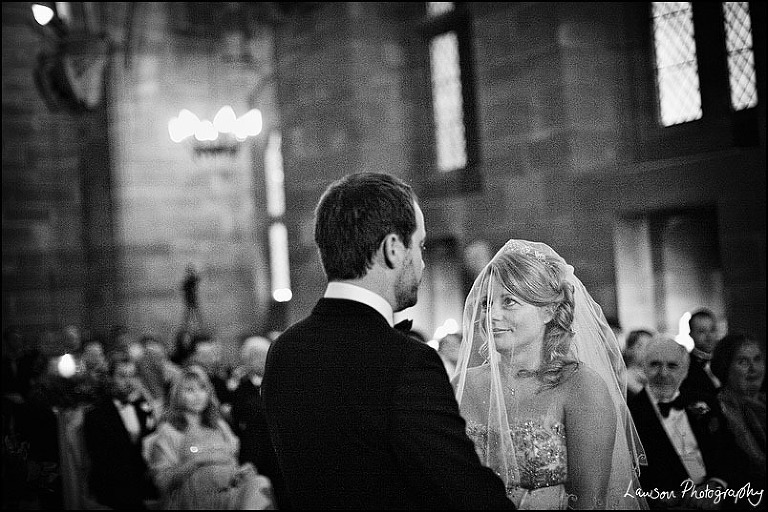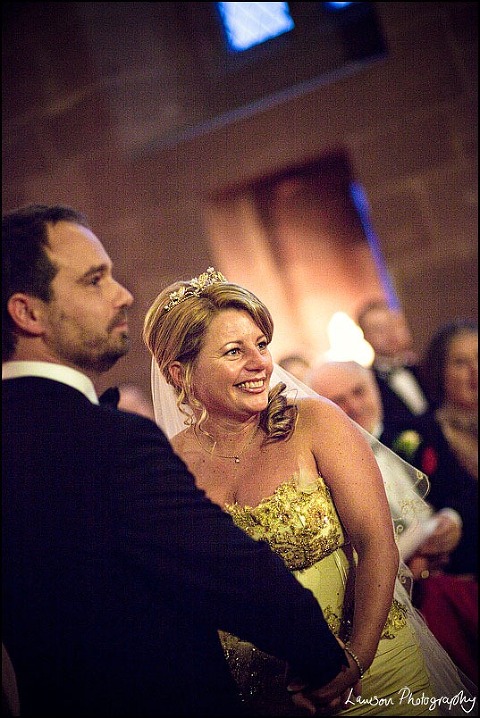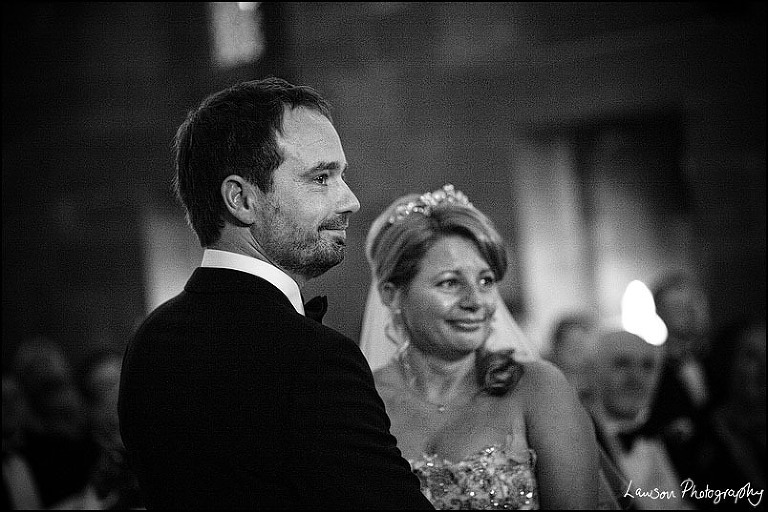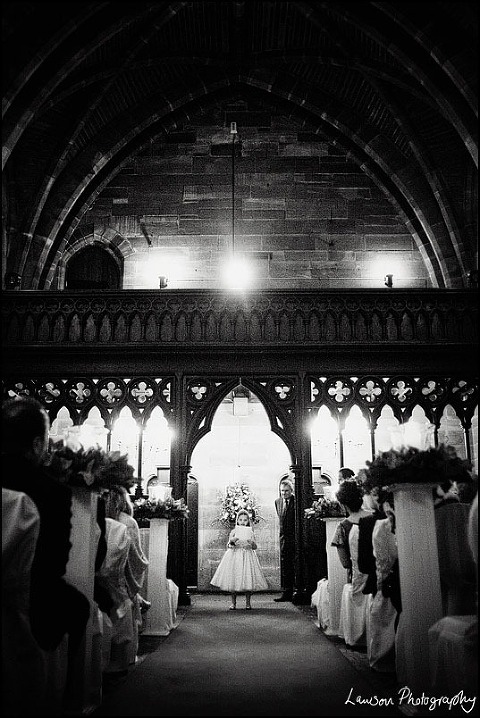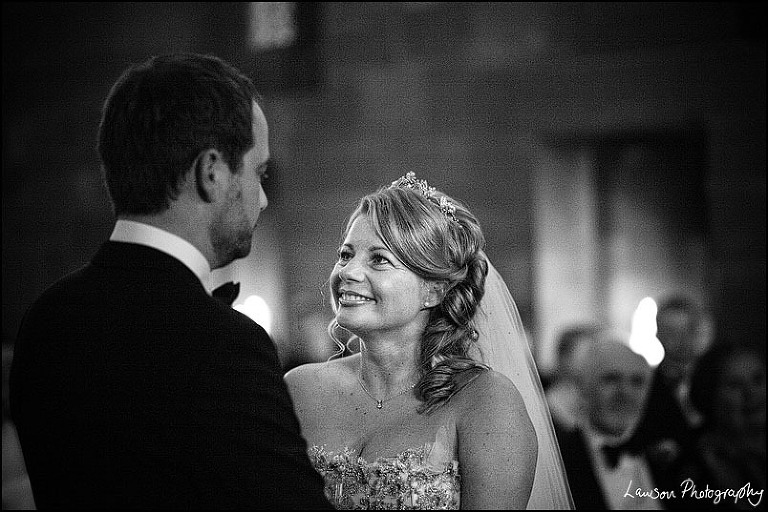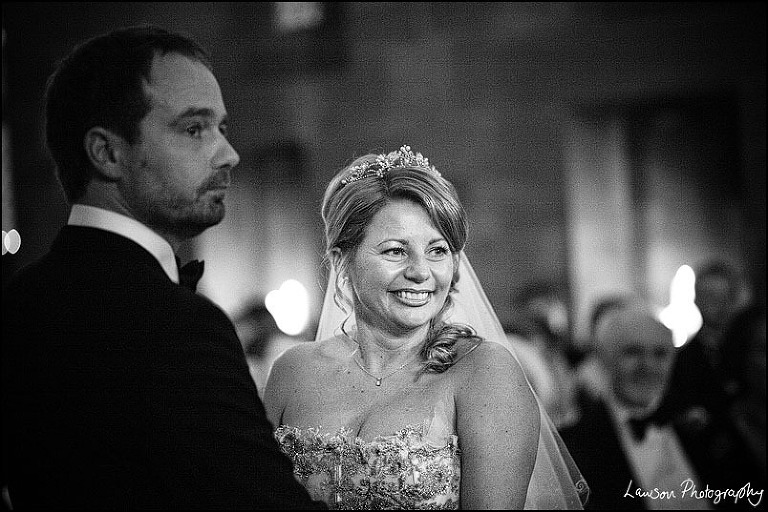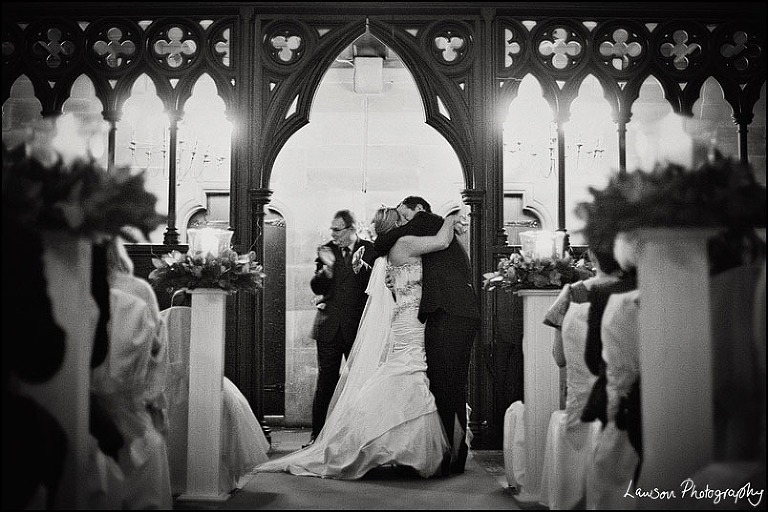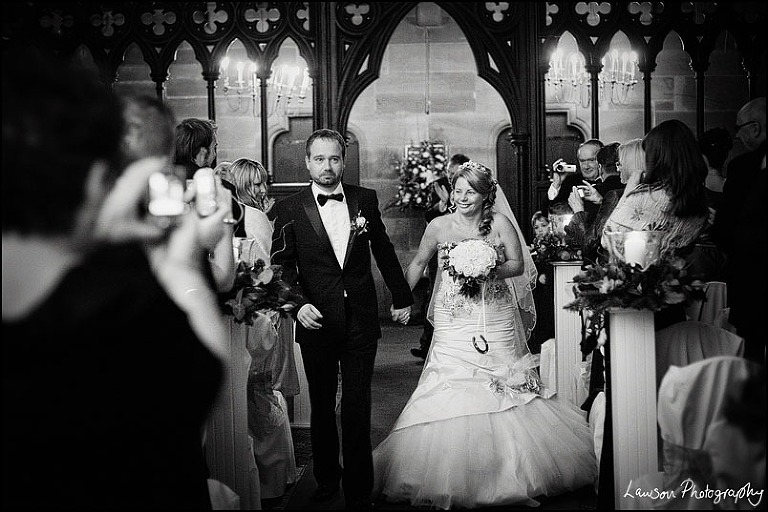 Time to mingle…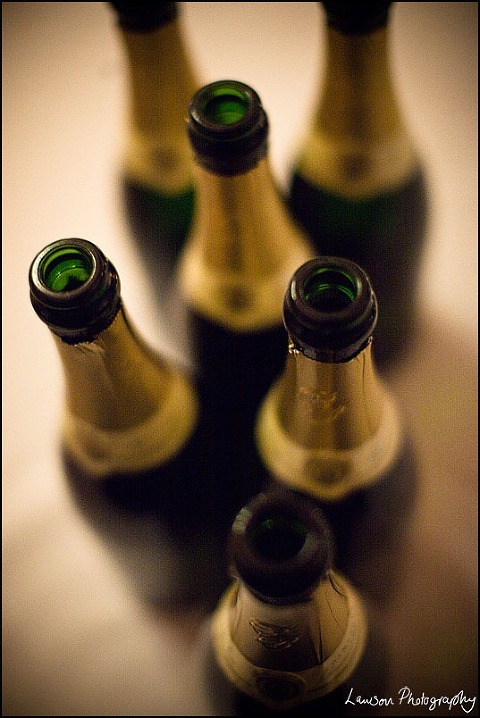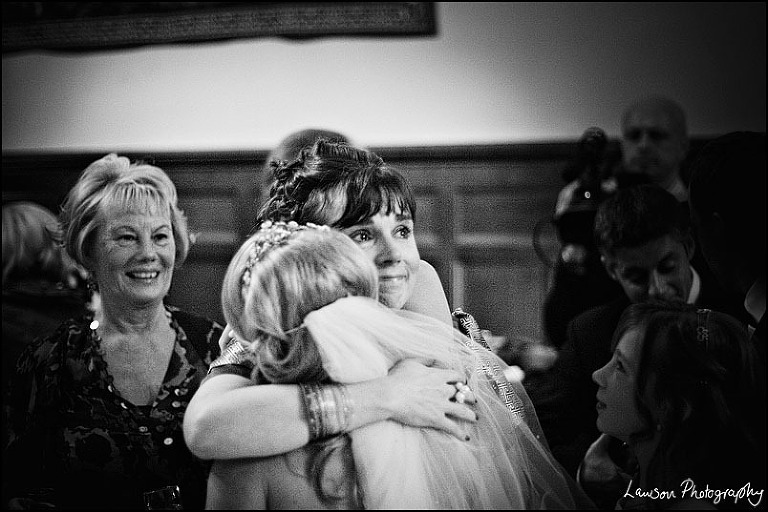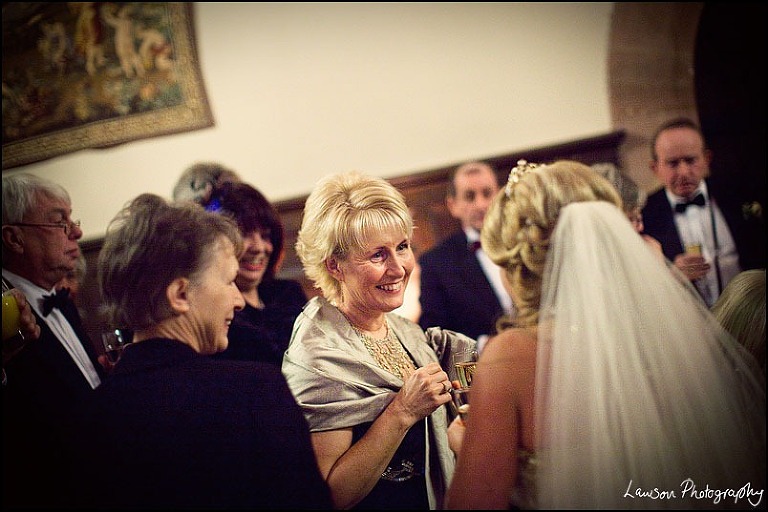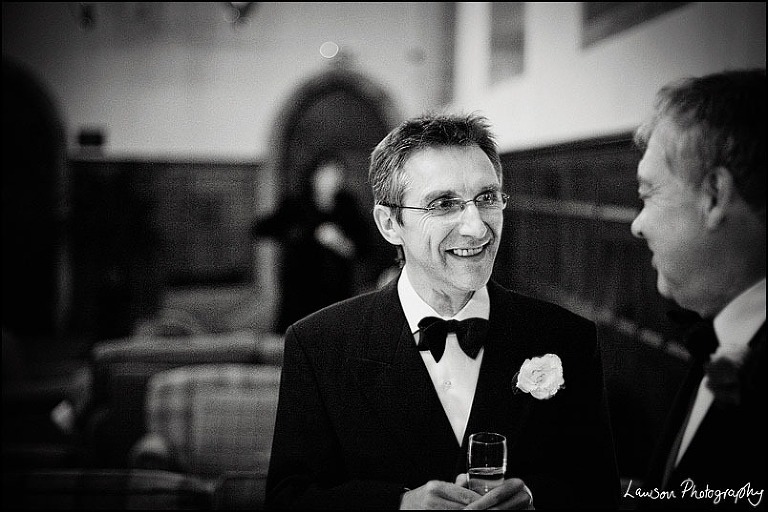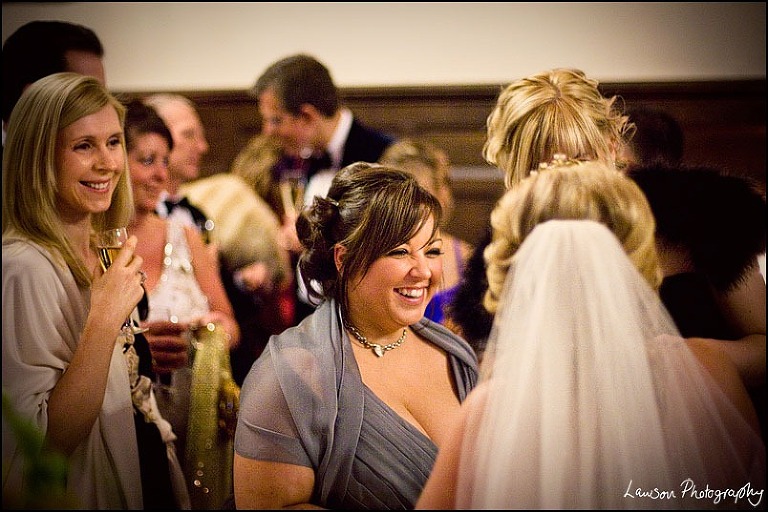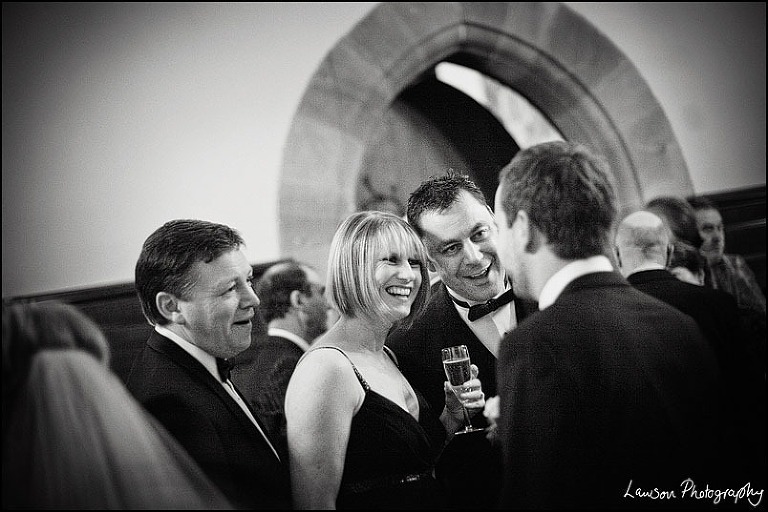 They decided not to have speeches, but Nia's dad did a quick toast to their happiness…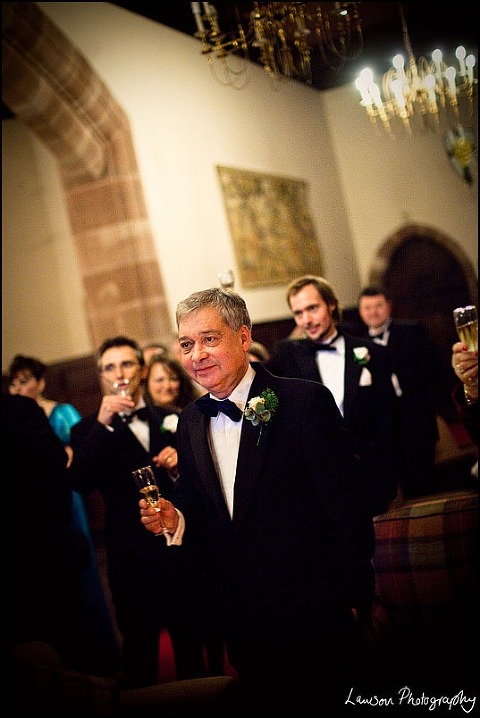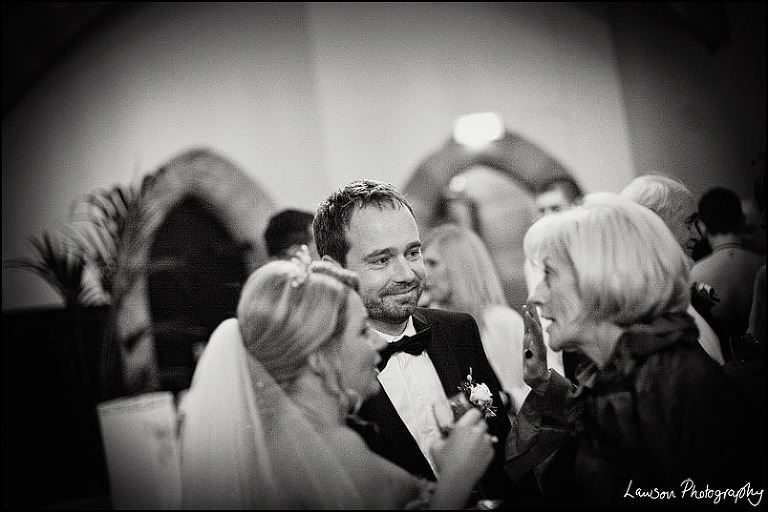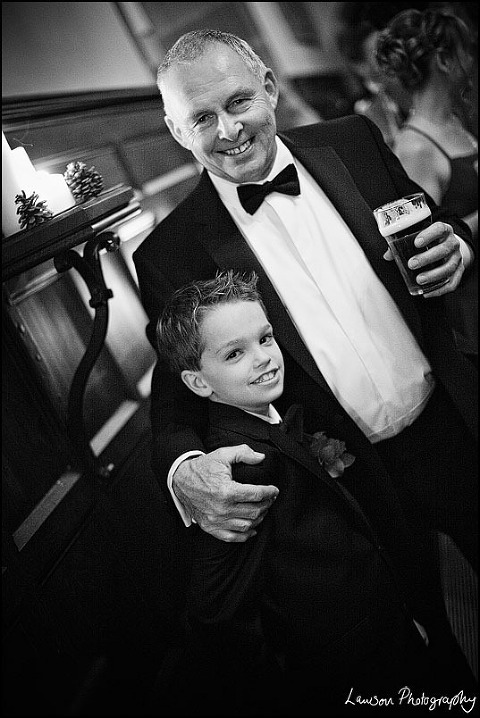 We had a little wander around the castle with Mr & Mrs…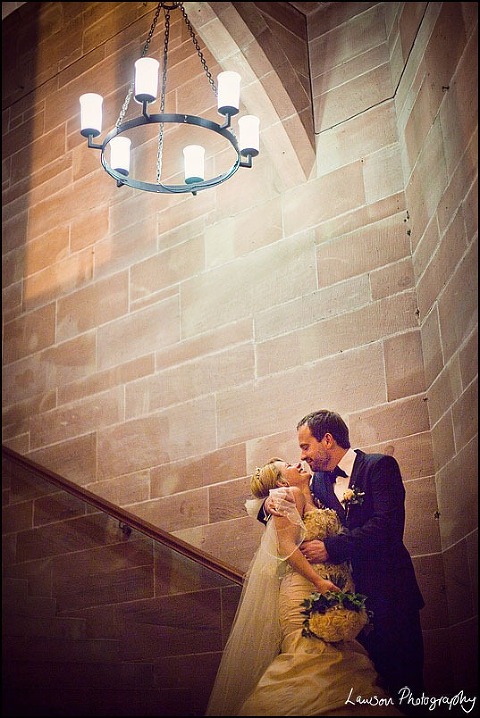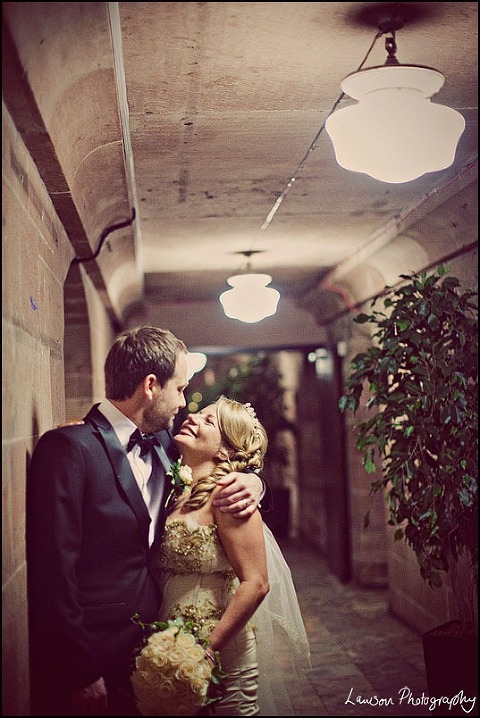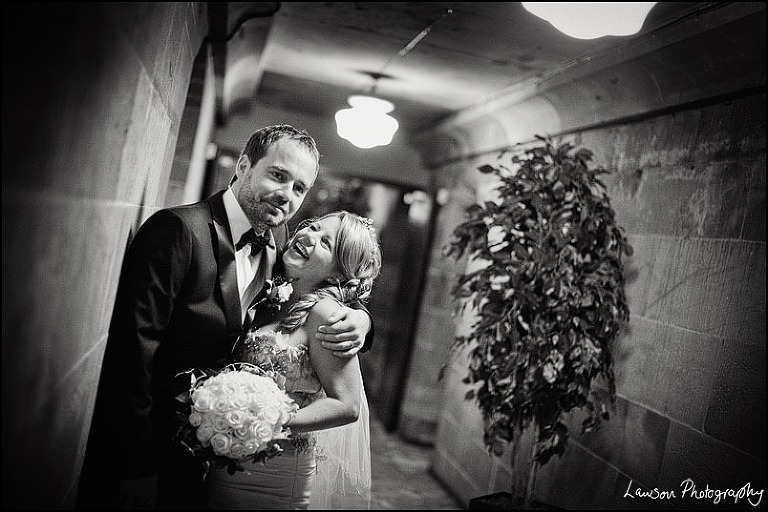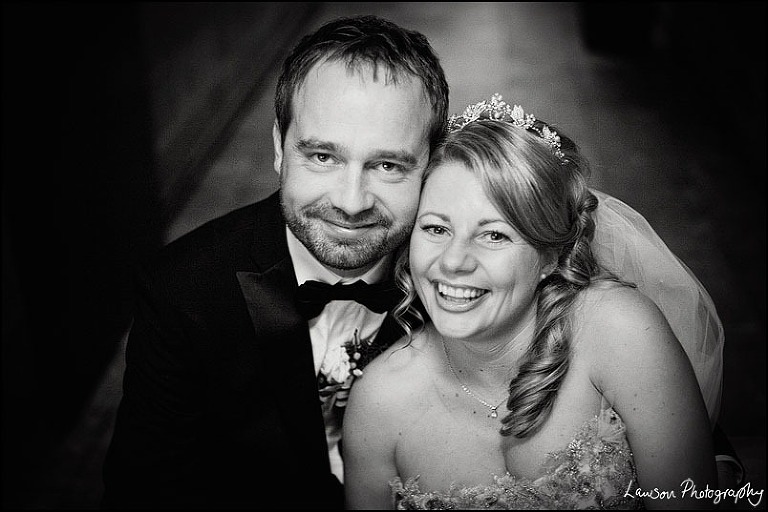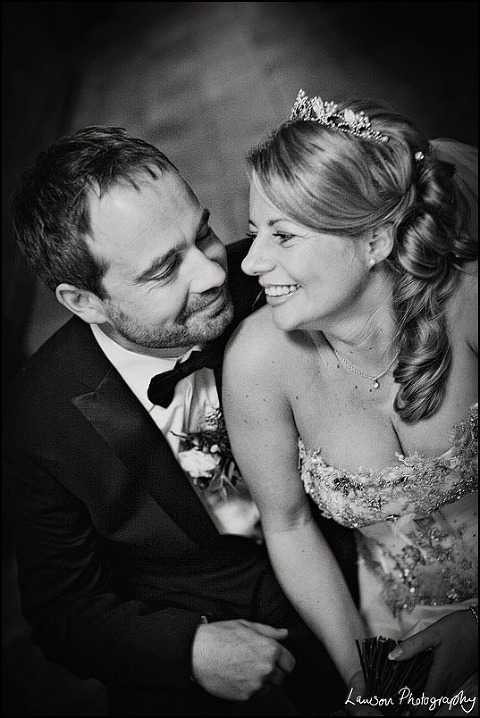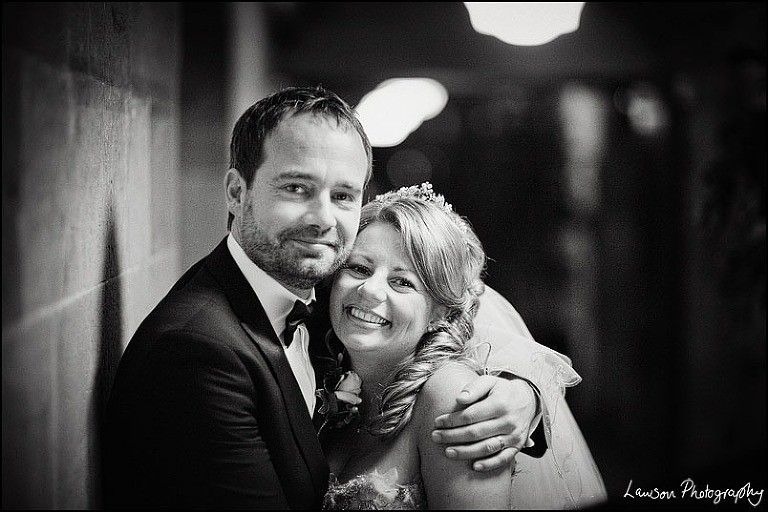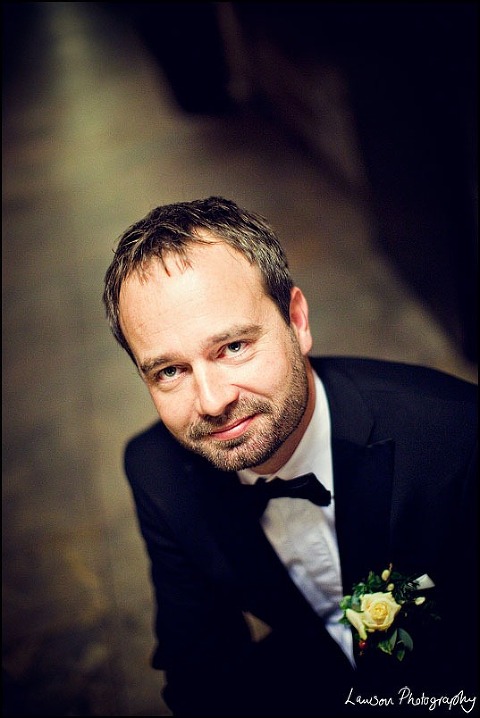 With the help of a nearby guest in a car, we managed to get a few shots outside in the headlights!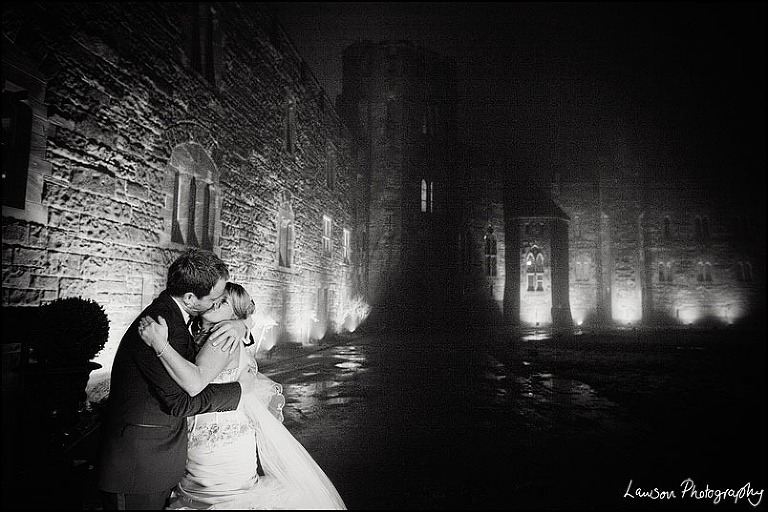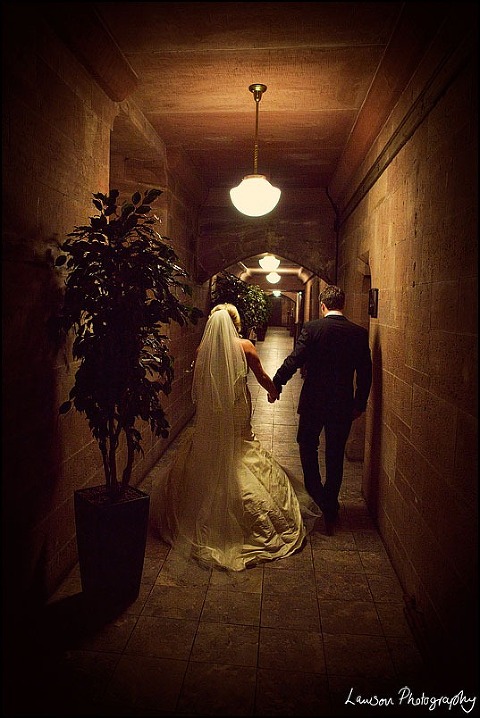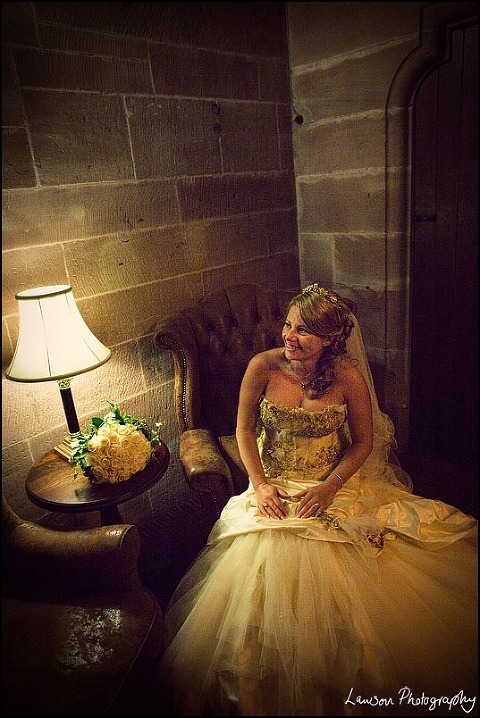 Some shots from the evening…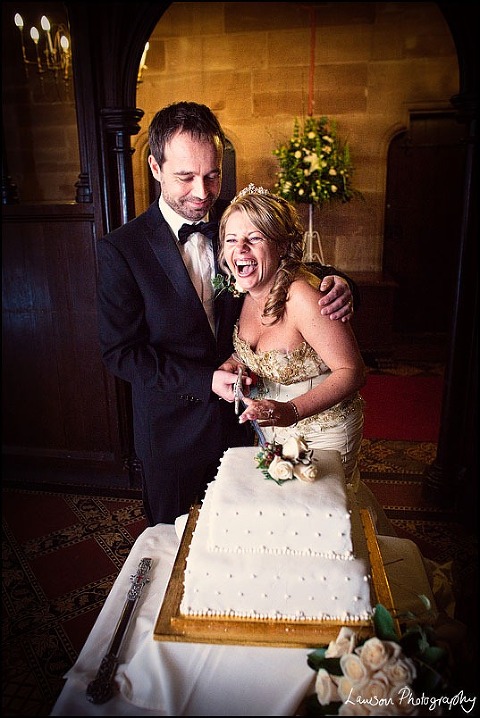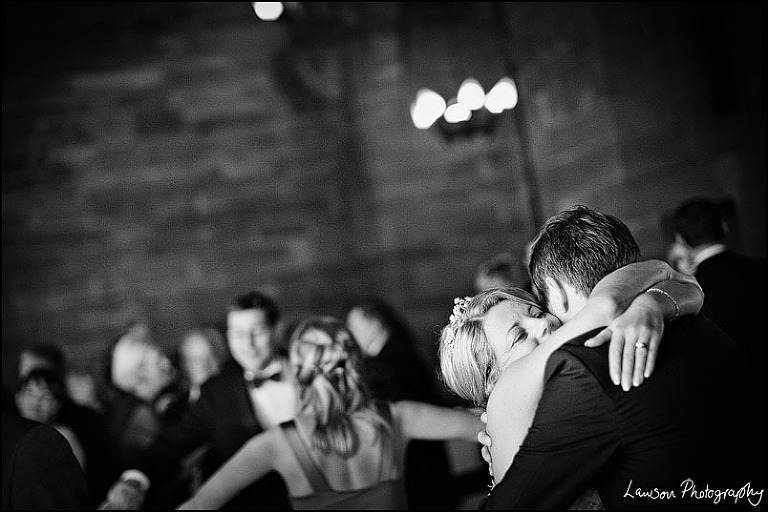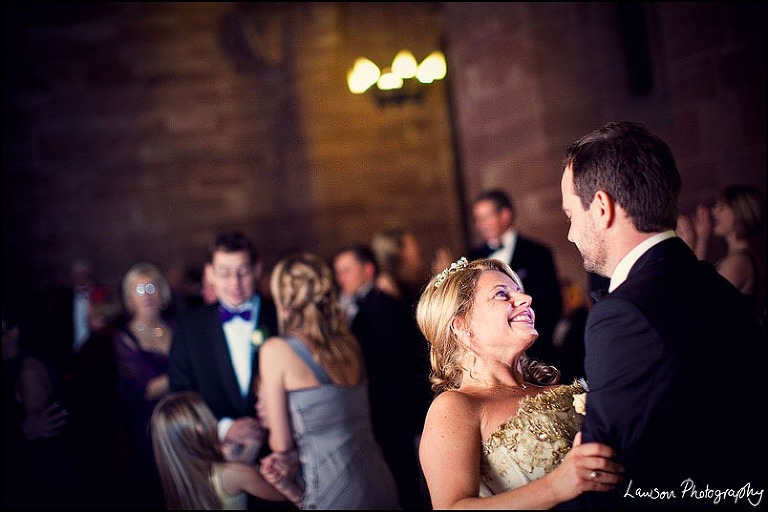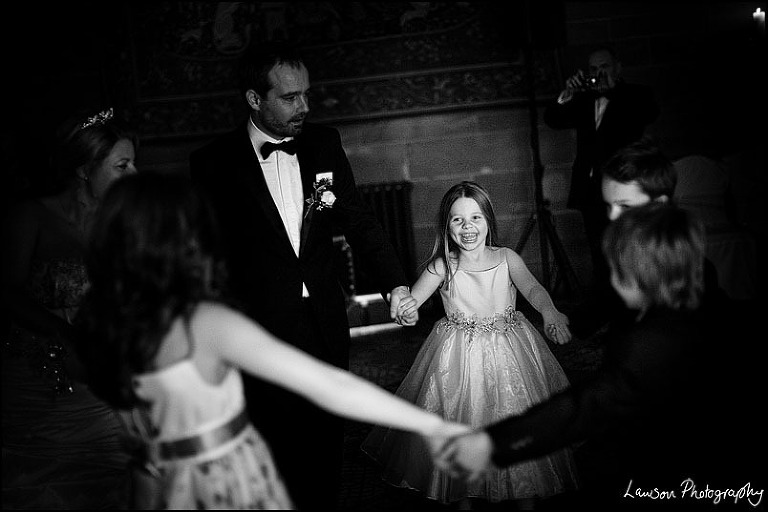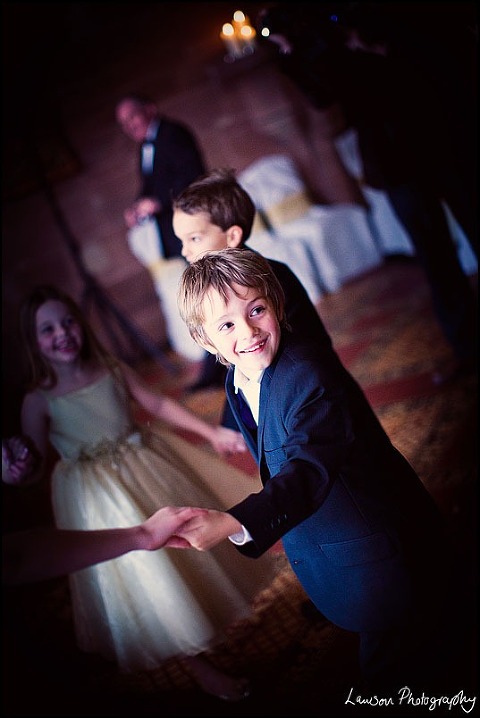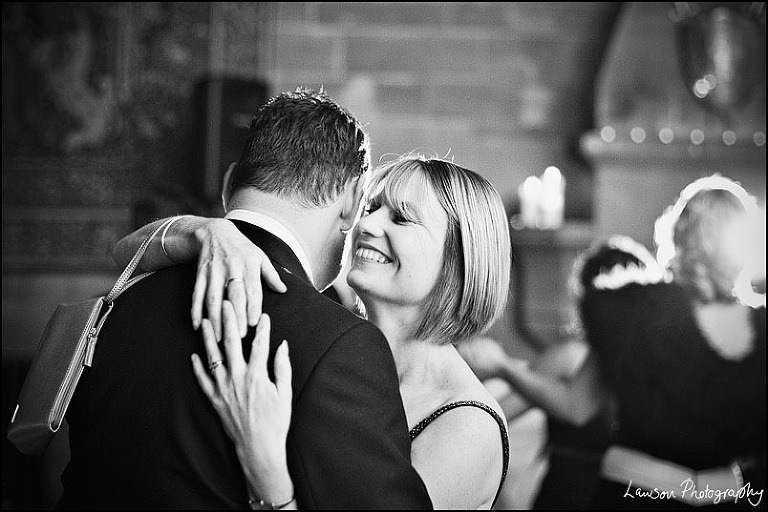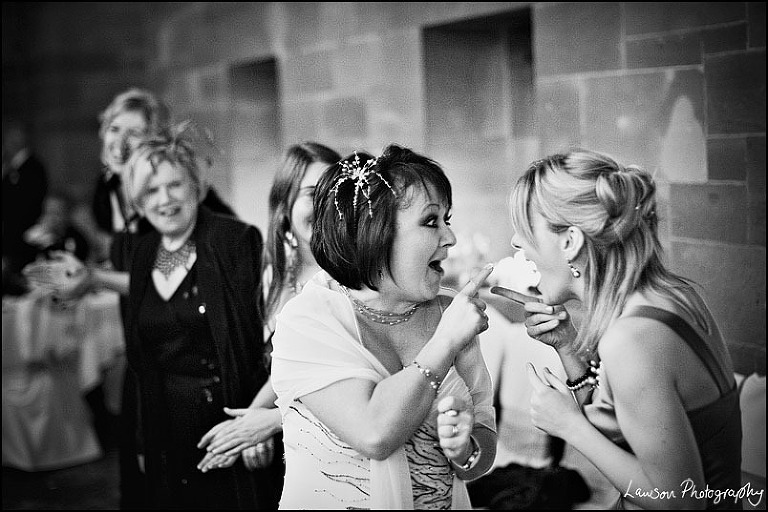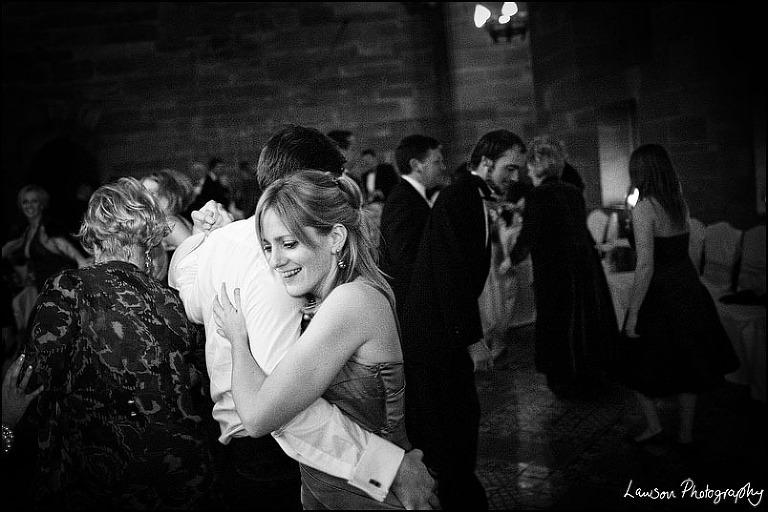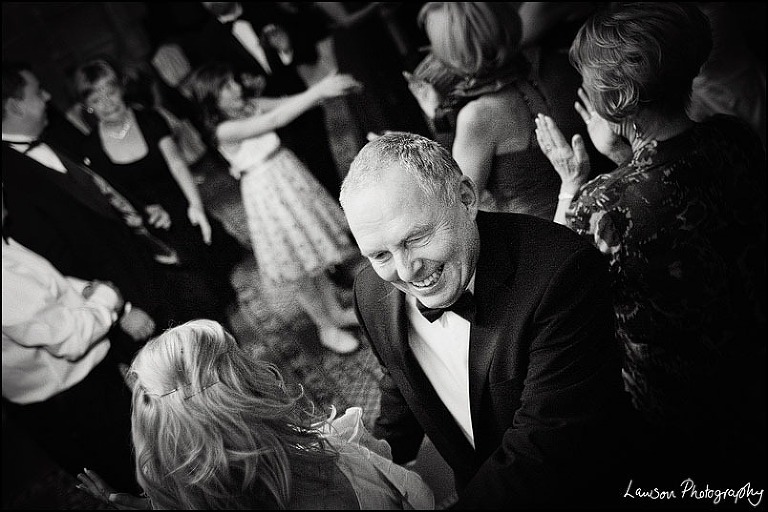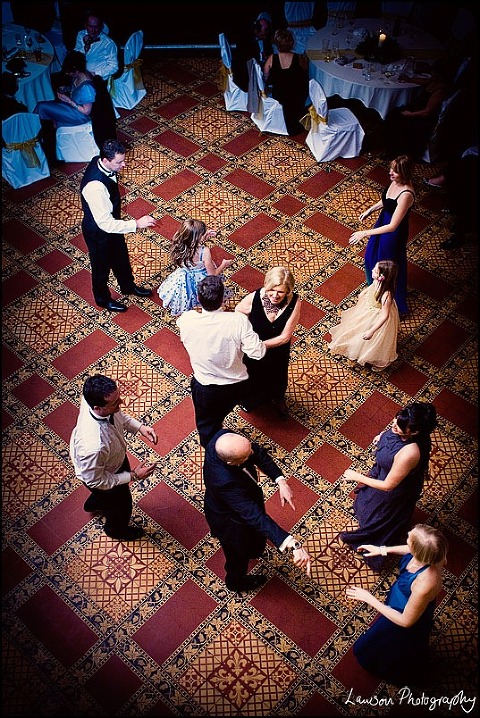 Nia and Gareth, it was an absolute pleasure to photograph your wedding.  Congratulations and enjoy your honeymoon! x