We photographed Jess & Andy's fantastic wedding at Mottram Hall this weekend and just had to share some of their amazing pictures. We love these guys! When your day starts with two semi naked men in a bath you know it's going to be a fun wedding. It was also our first time photographing at Mottram Hall which is a wonderful venue which holds special meaning for Jess & Andy as it's where they went for all their Covid lockdown approved walks (remember those?!).
Despite being a February wedding, the weather was surprisingly warm so we actually got to explore some of the grounds for portraits. We checked it was bridal hair safe first though. Got to avoid the frizz. We loved that Mottram Hall has lots of secret paths where you can find absolutely stunning bits of woodland. There were still leaves on the ground too so we got a little bit of those autumn vibes (in the middle of winter!).
Jess & Andy's beloved sausage dog, Simon, couldn't make it to the wedding so he was the theme of all the tables – with a little picture of him on each on. He was missed! Their second son (a human one this time) did manage to make it though, despite his busy napping schedule. Kids in suits are the cutest. The couple very wisely organised a nanny for the day so they could enjoy everything to the fullest.
Venue: Mottram Hall
Makeup: Louise Maddison
Florest: Ethical Floristry By Rachel
Cake: AK Bakes
Video: Above the Action
Toastmater: Peter Burrows
Here are lots of our favourite wedding photographs at Mottram Hall: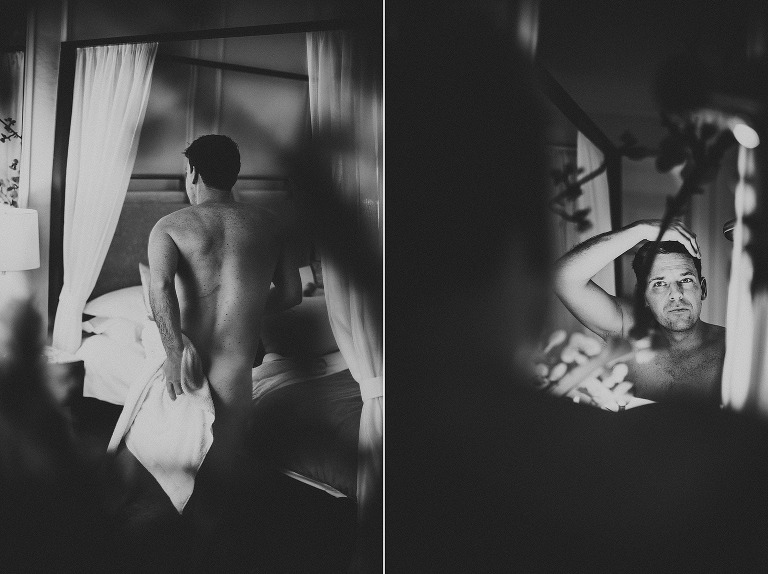 Thanks so much for letting us be part of your wedding, Jess & Andy! Hope you're having an amazing honeymoon!