We had rather high expectations for this same sex wedding at Peckforton Castle. From the moment we met Laura & Emily – we were sure their day was going to be something special. Well, we're happy to day that our expectations were beaten in every way. Fun, funny, and they save lives – Laura & Emily are enviably lovely people and their families and friends were just so happy to see them tie the knot. I do love a good wedding!
The ceremony was held in the Great Hall which added a lovely touch of dramatic spectacle to the wedding. The beautiful stone walls just scream 'castle', while also adding a touch of elegance and history. You can have the wedding ceremony facing either direction in this room. Thankfully Laura & Emily chose the way with the best light (we photographers care about this kind of thing)! We moved into the Hexagon Room for the meal and speeches before everyone headed back to the Great Hall to party the night away.
We'd like to make a special mention to Laurel Weddings for their gorgeous florals. They perfectly set off the travel themed decorations (including a fabulous luggage cake from Cakes by Beth). Also – we could help but admire the hot air balloons hanging from chandeliers – does it actually get any better than that?
Here are some of our favourites from their Peckforton Castle wedding day: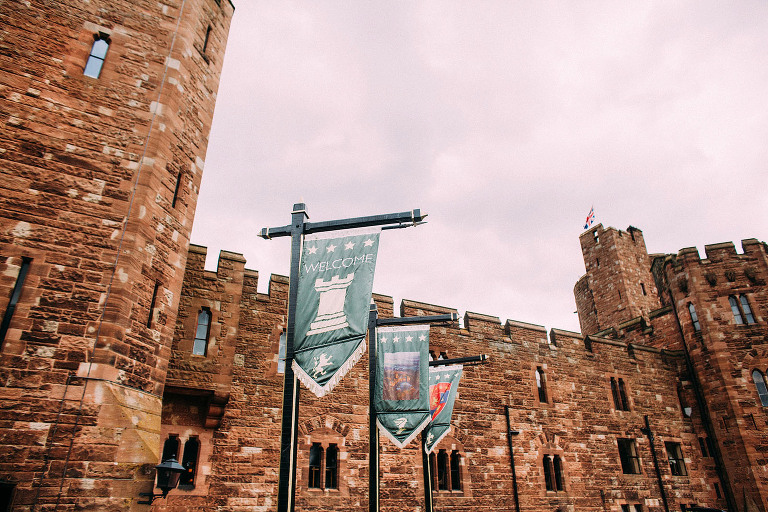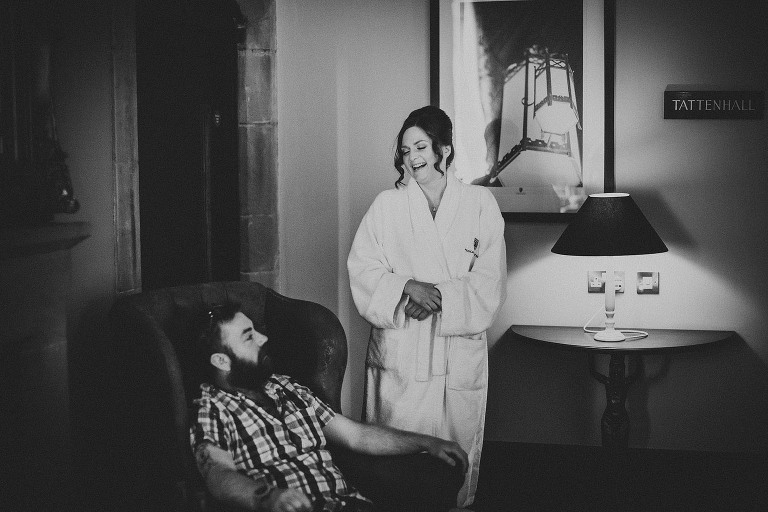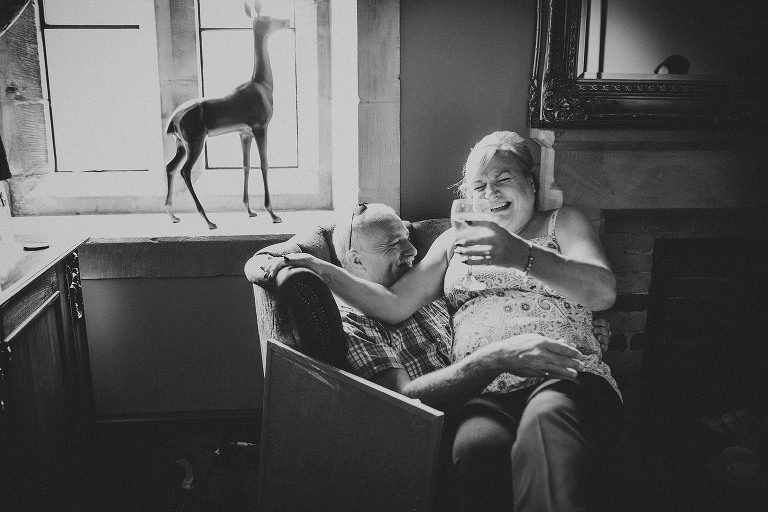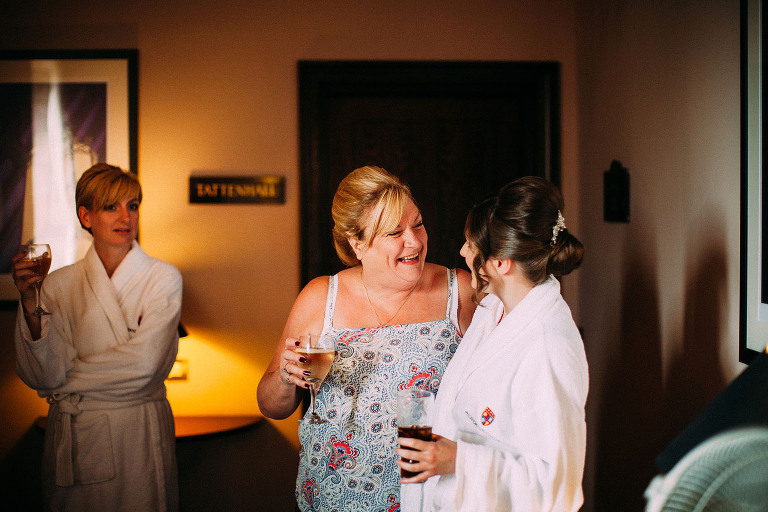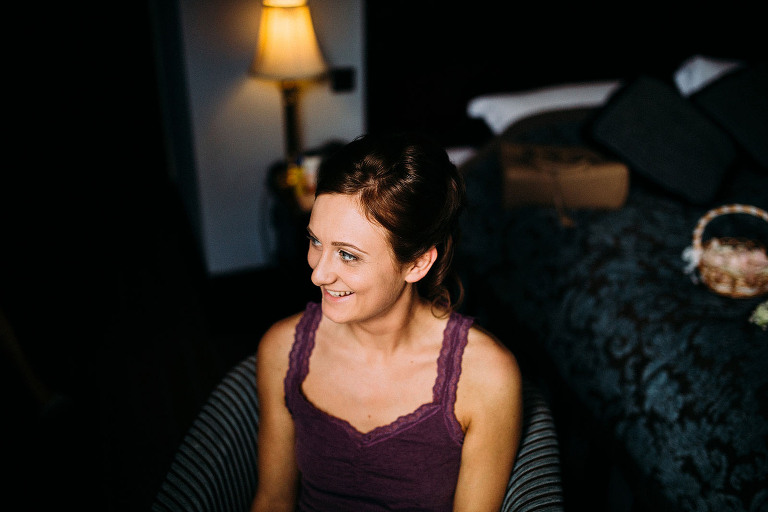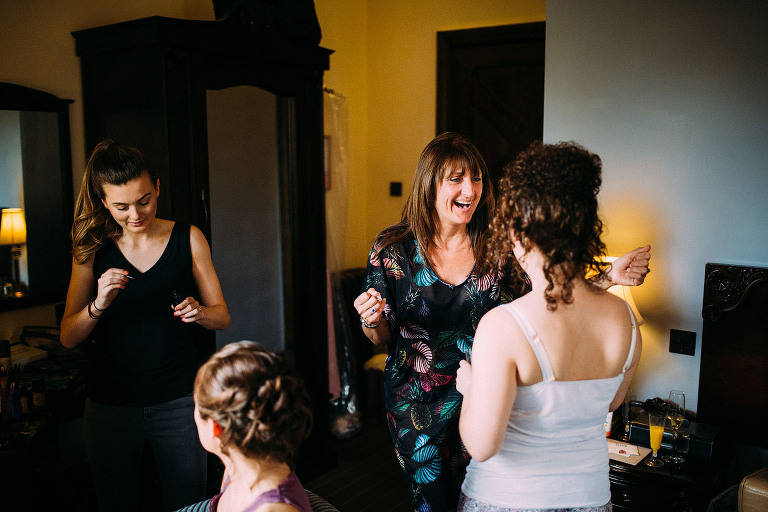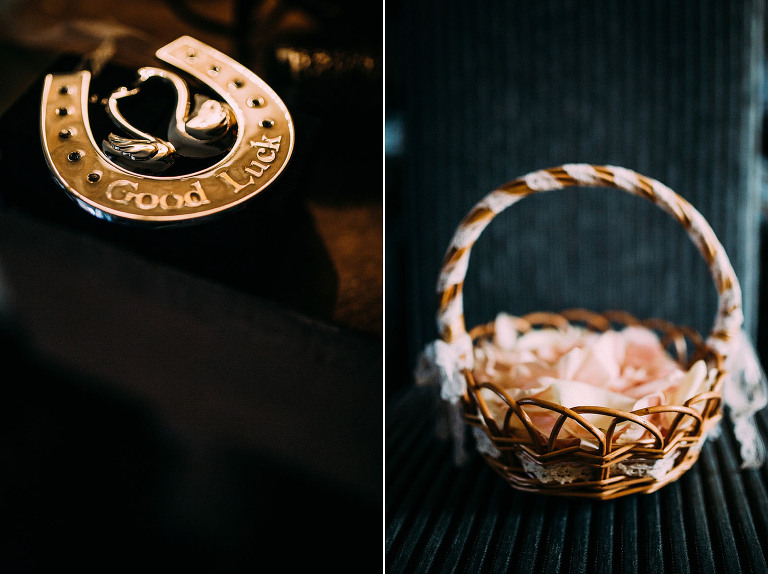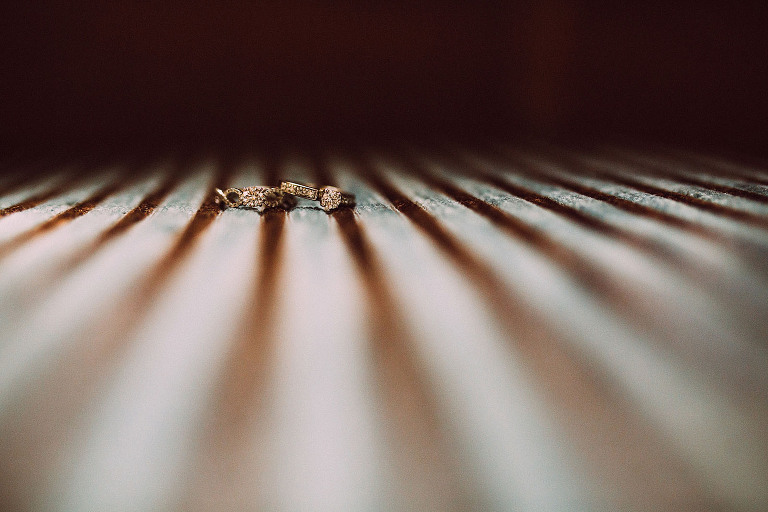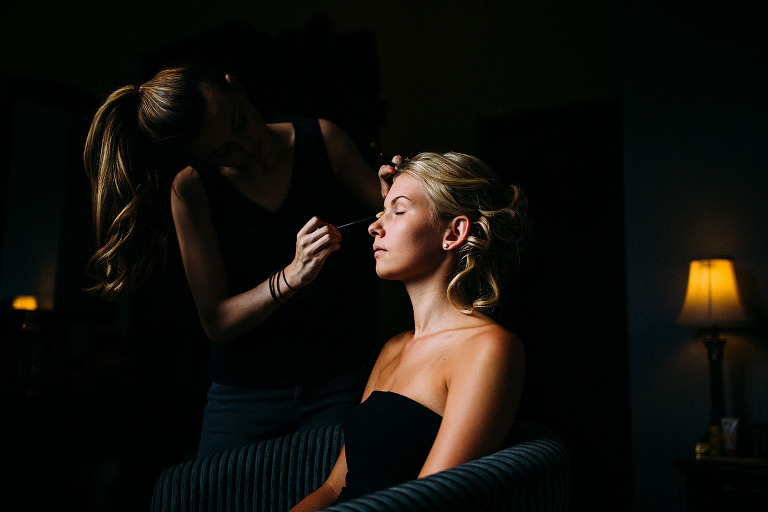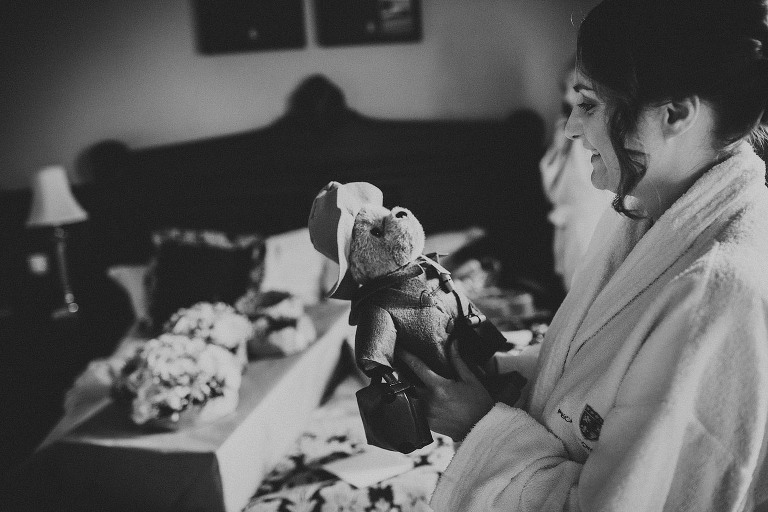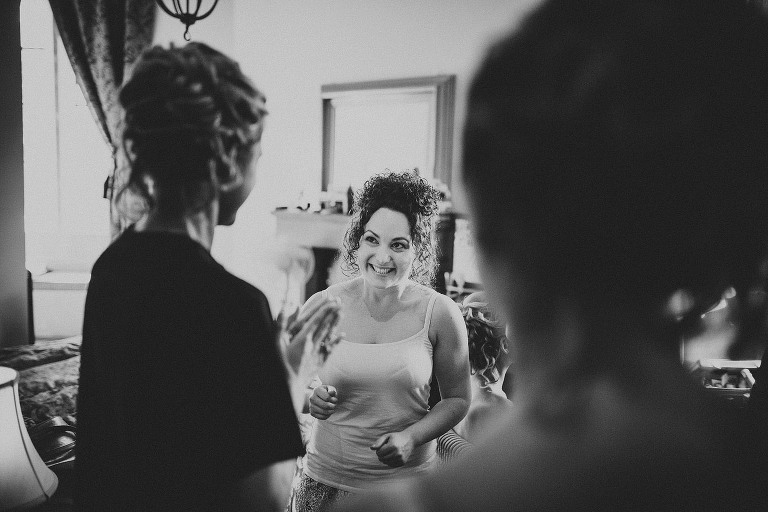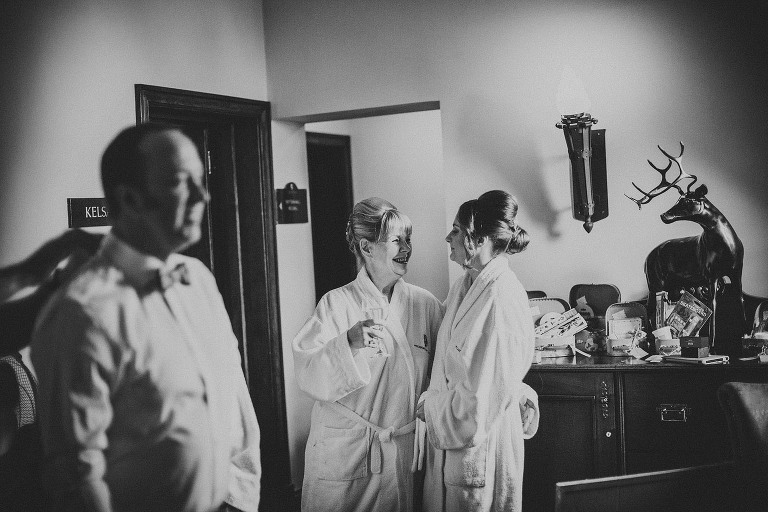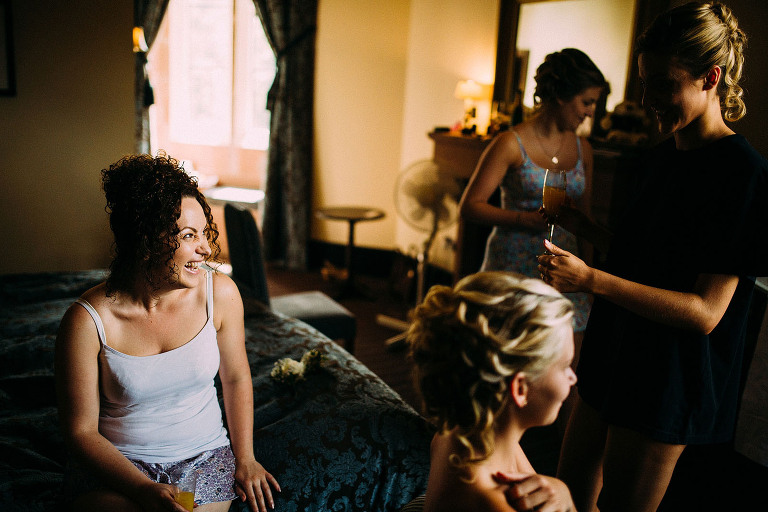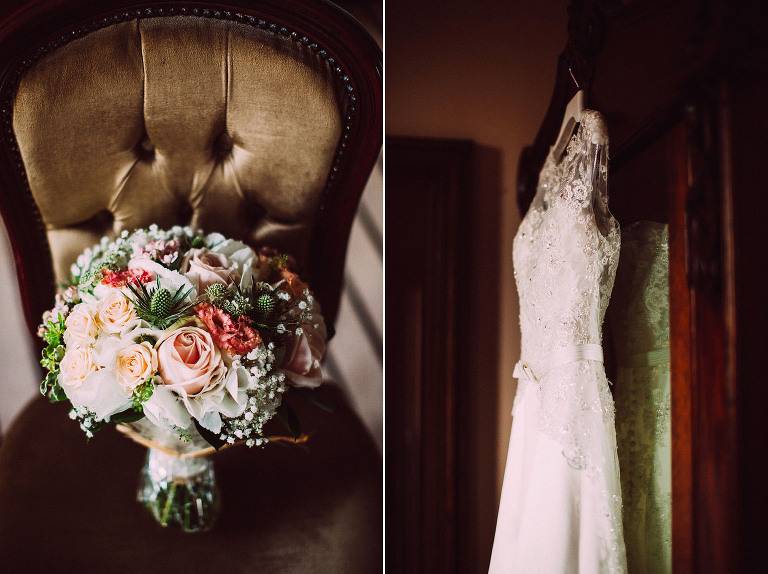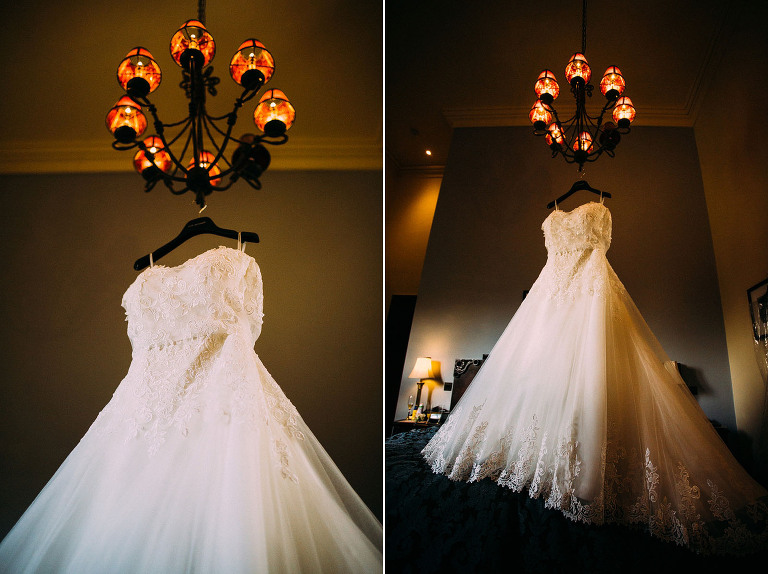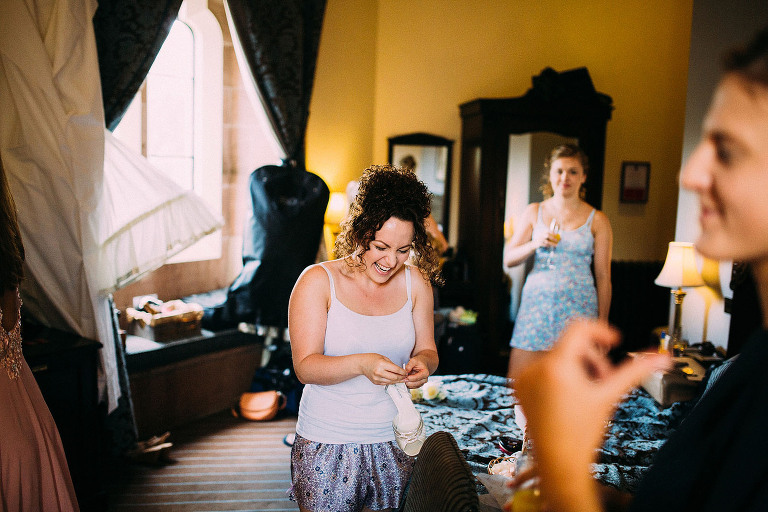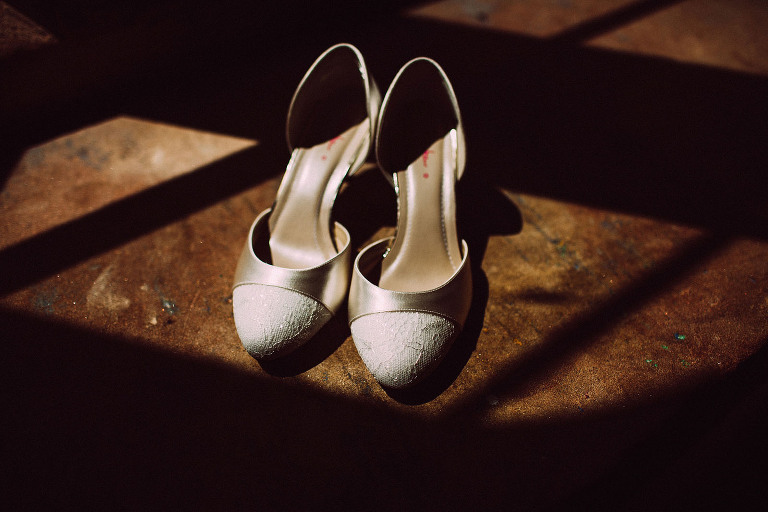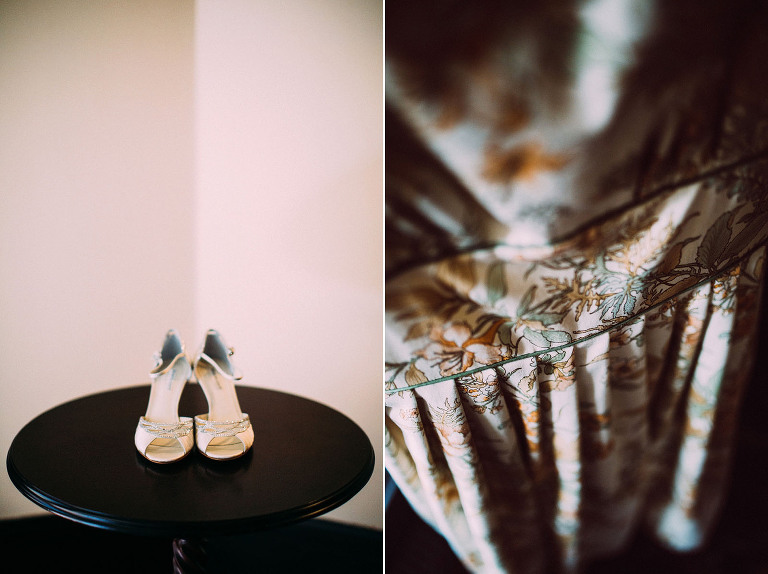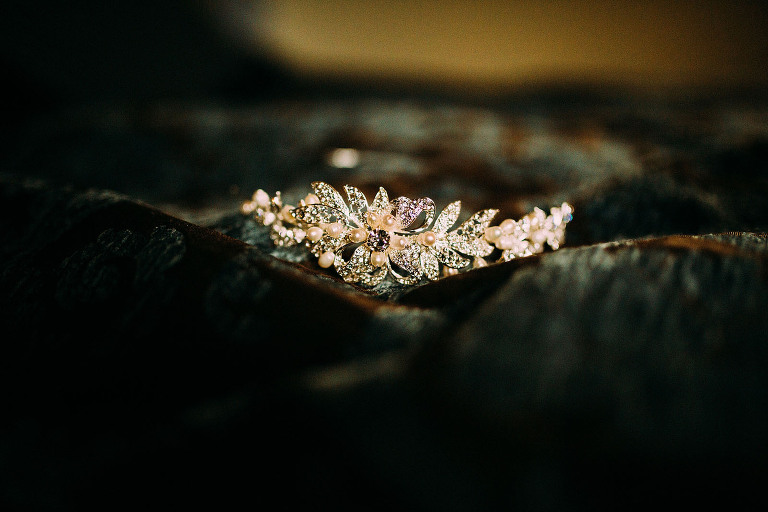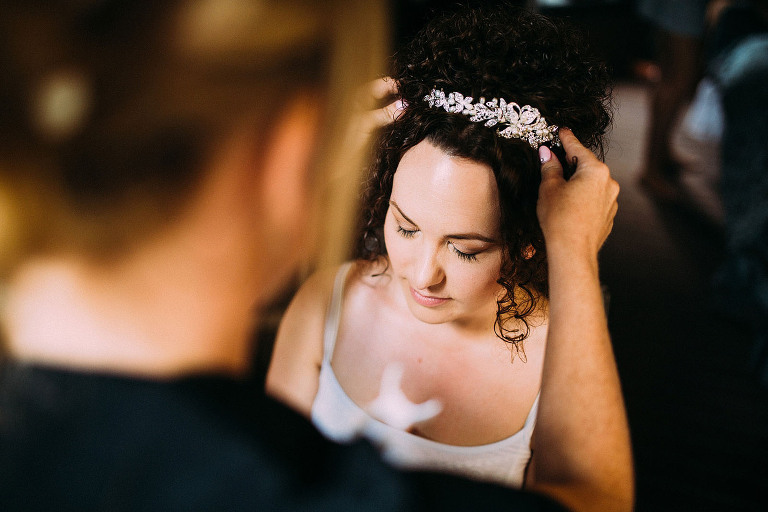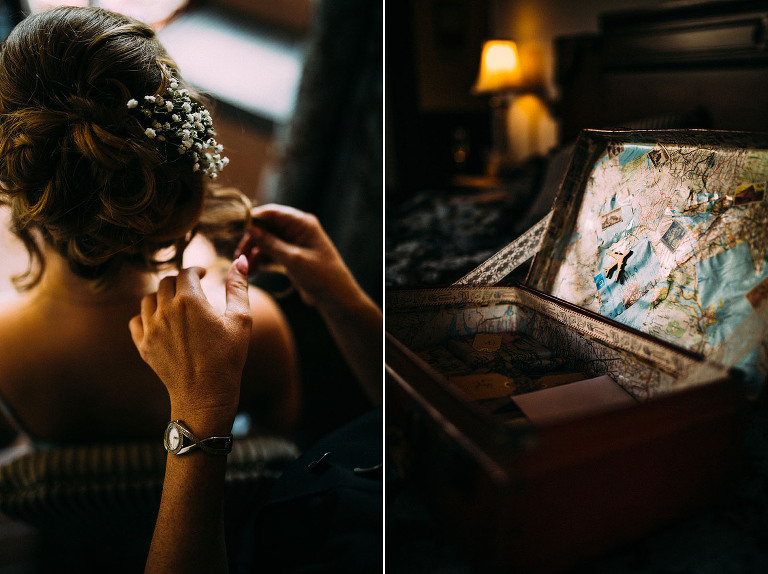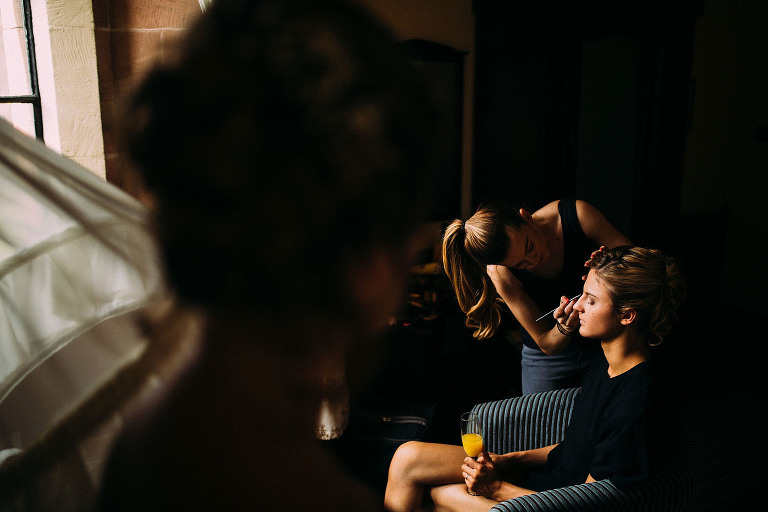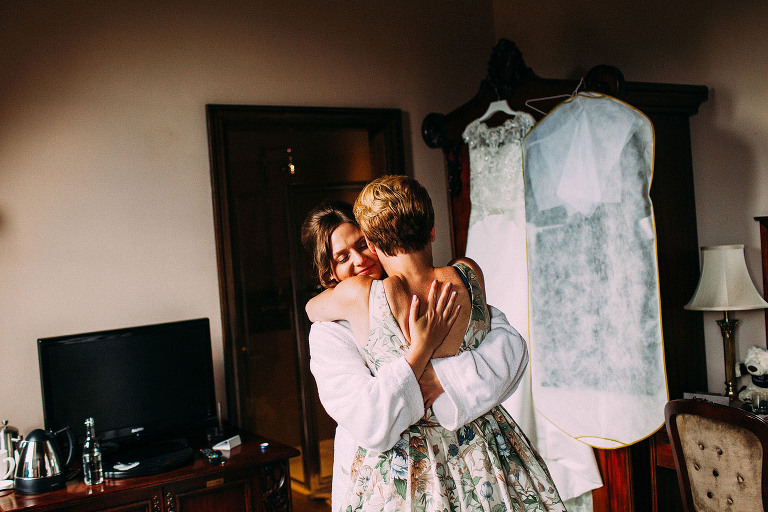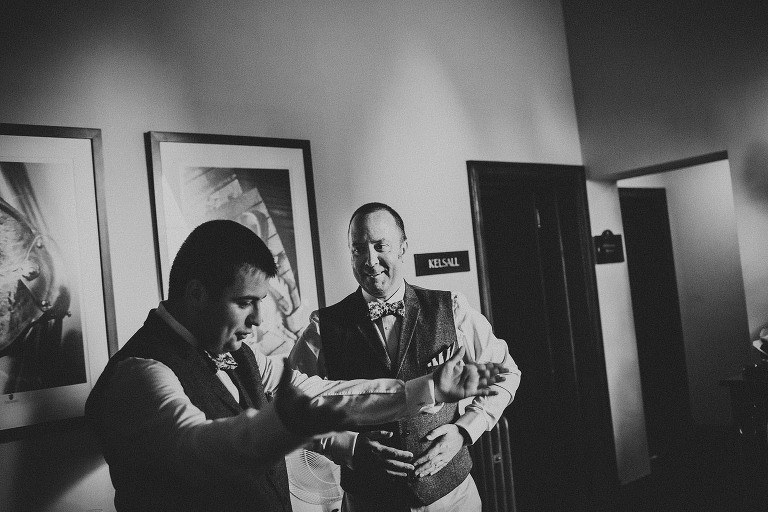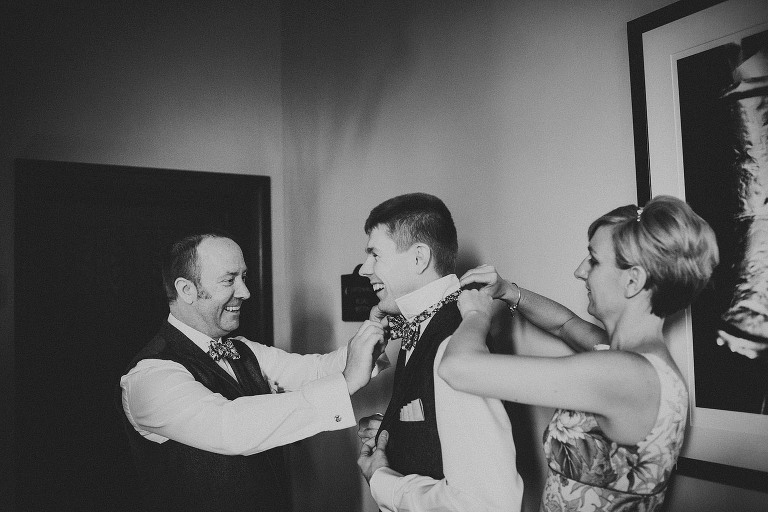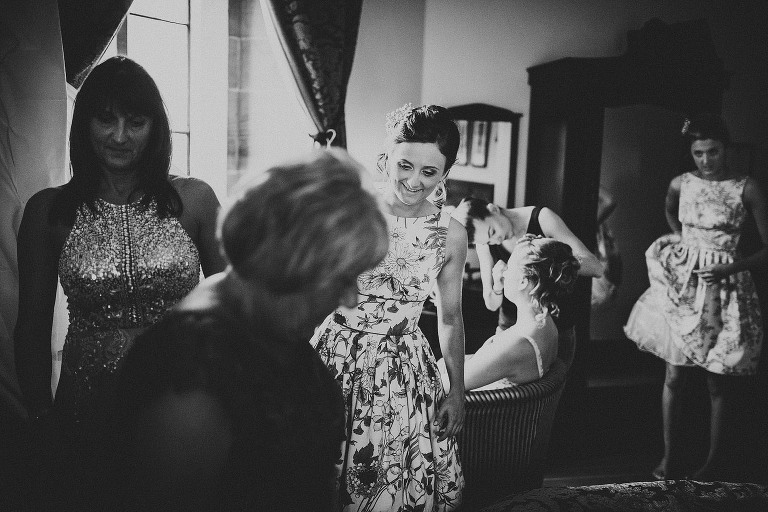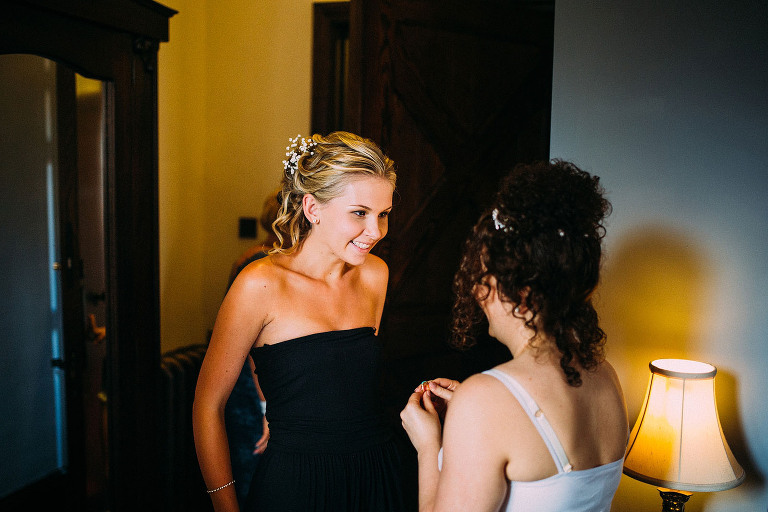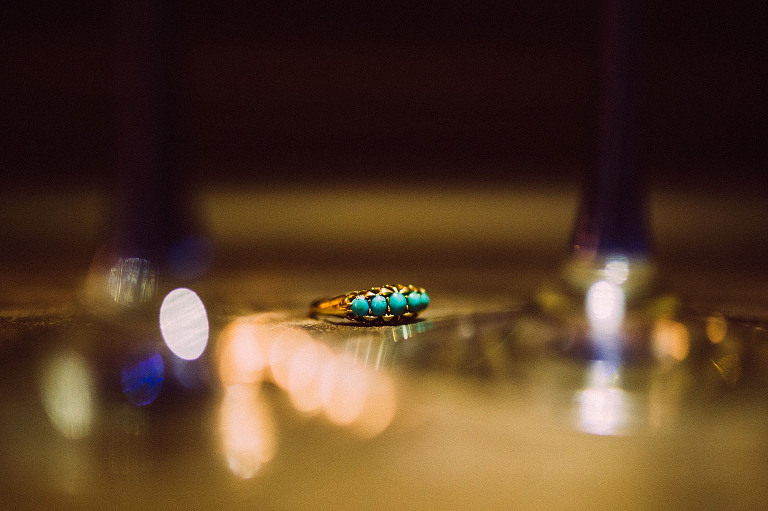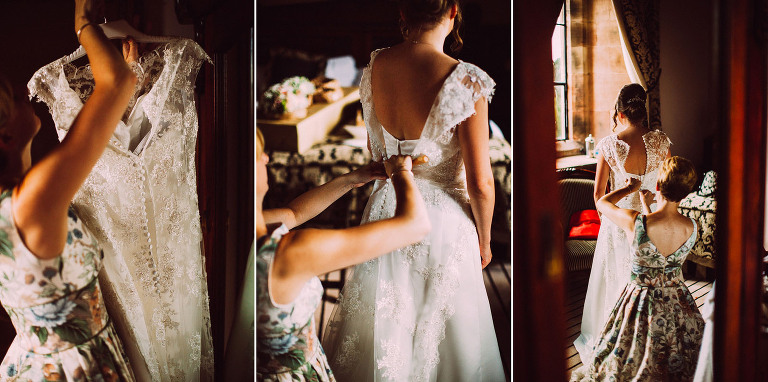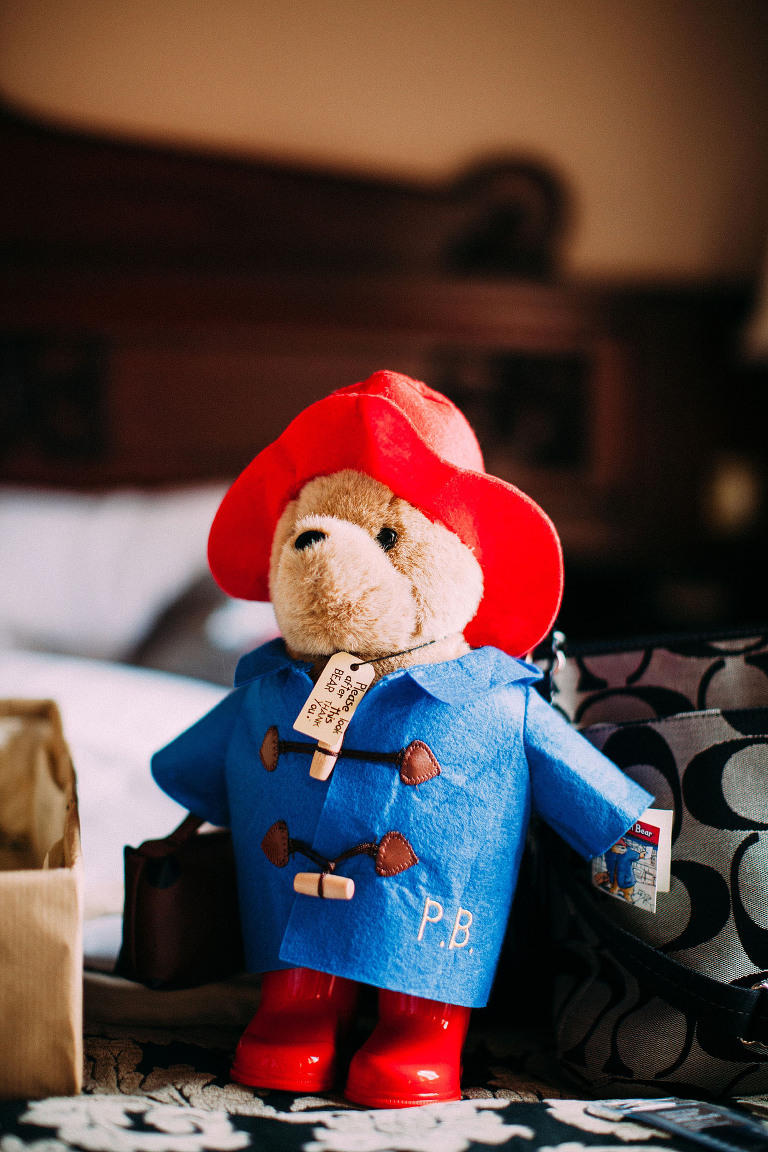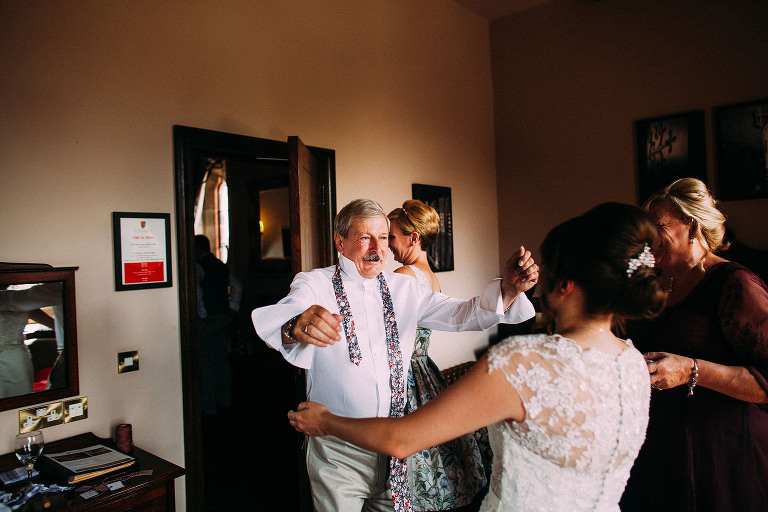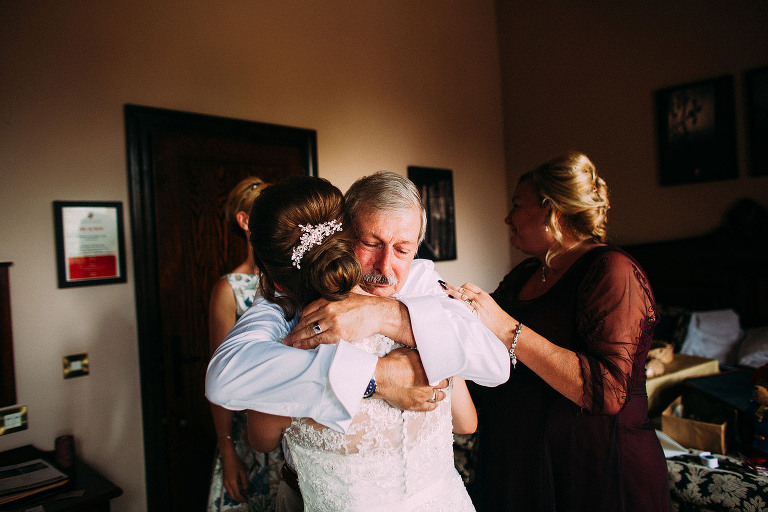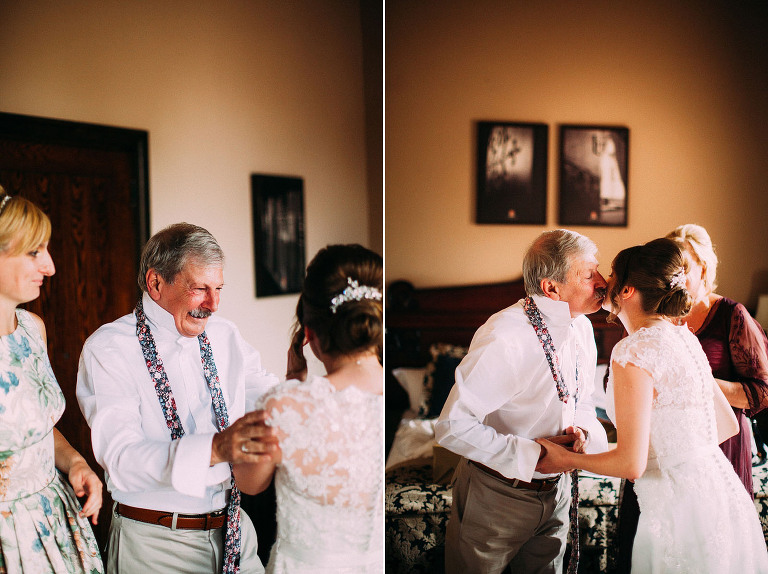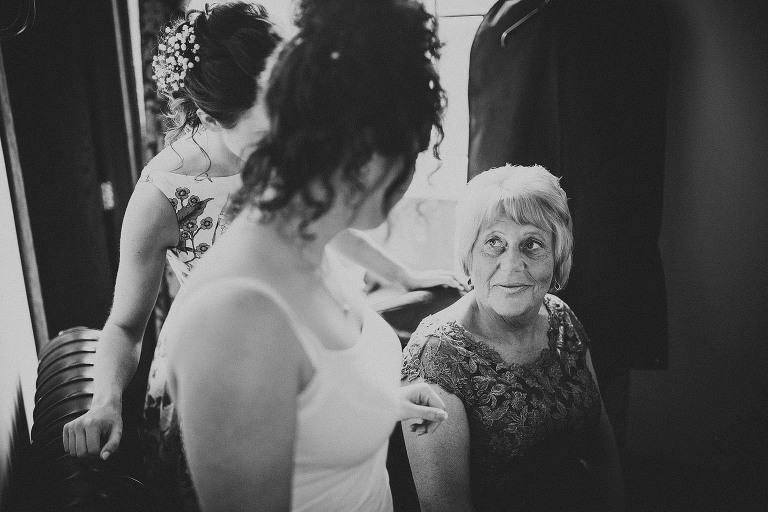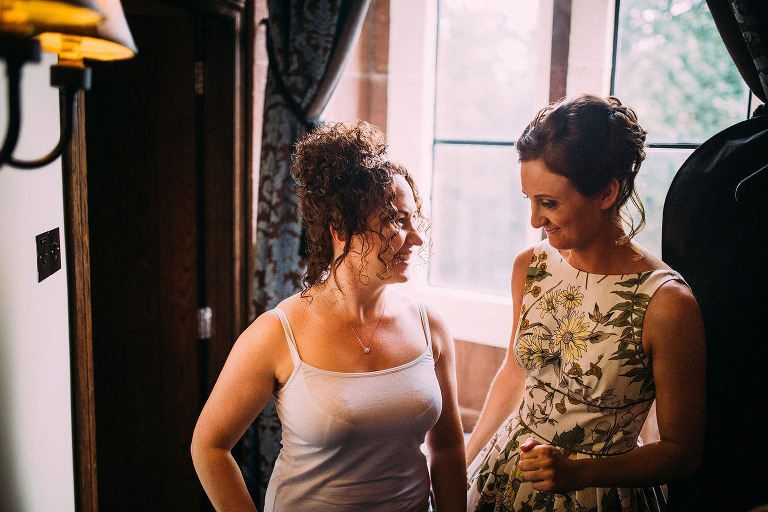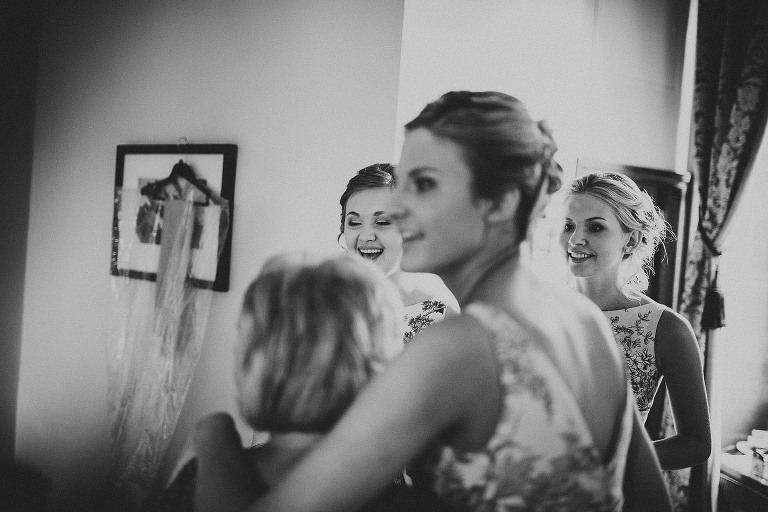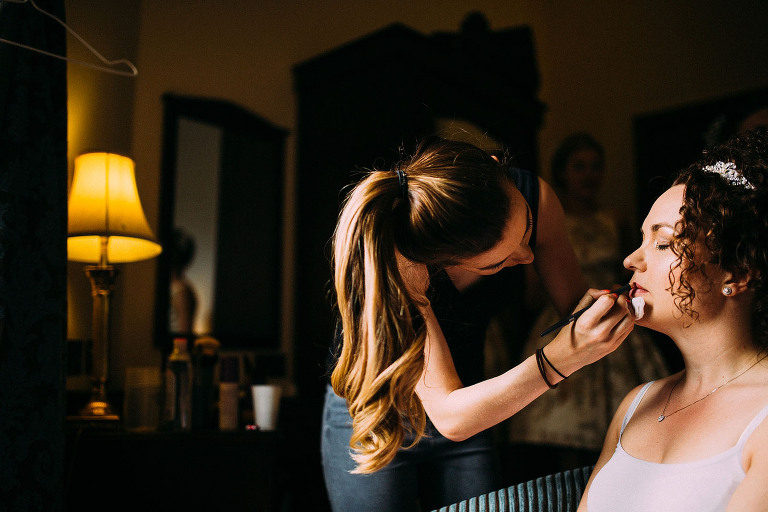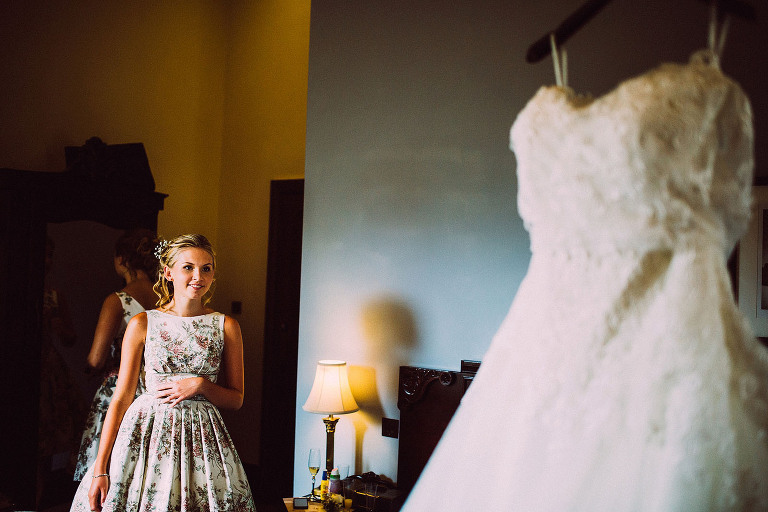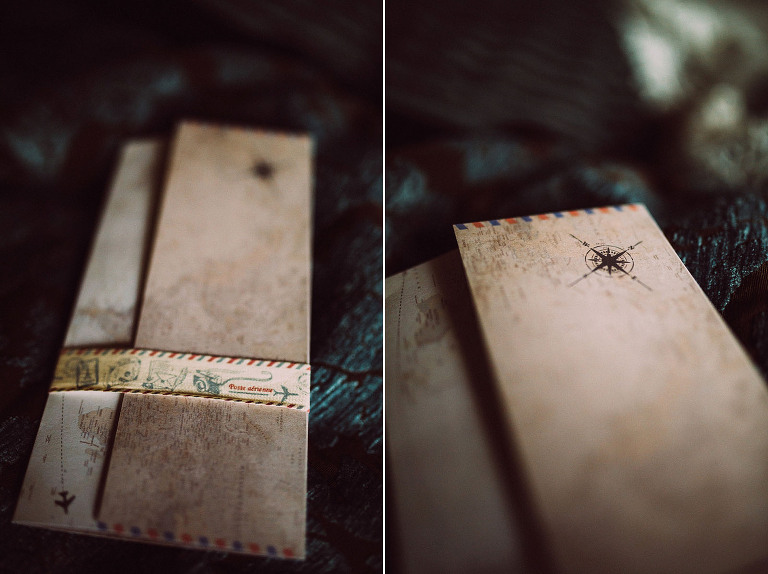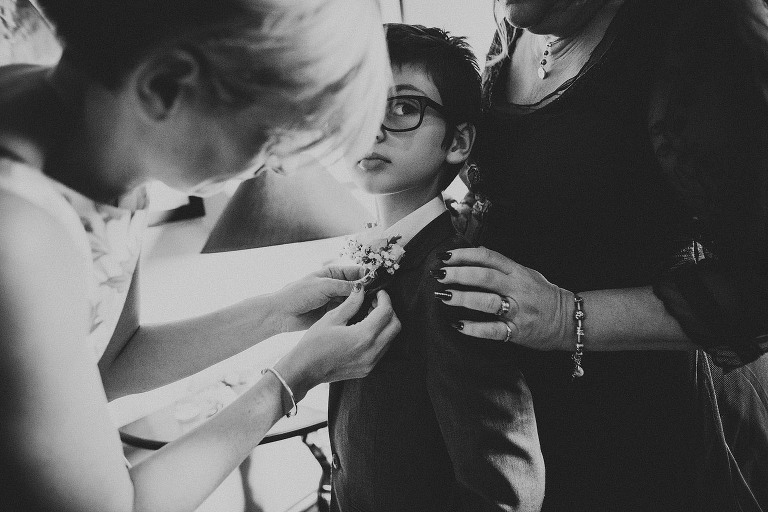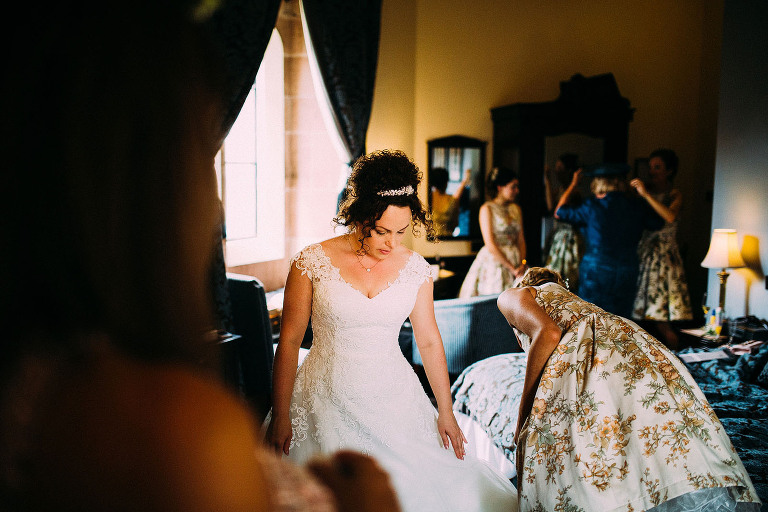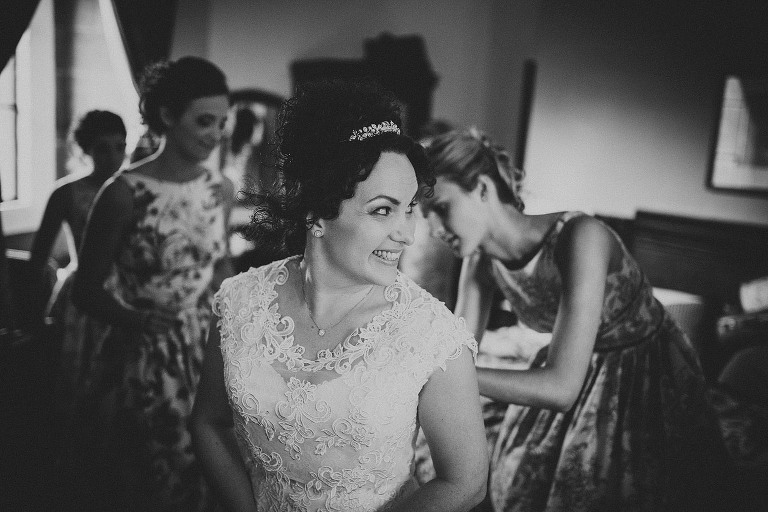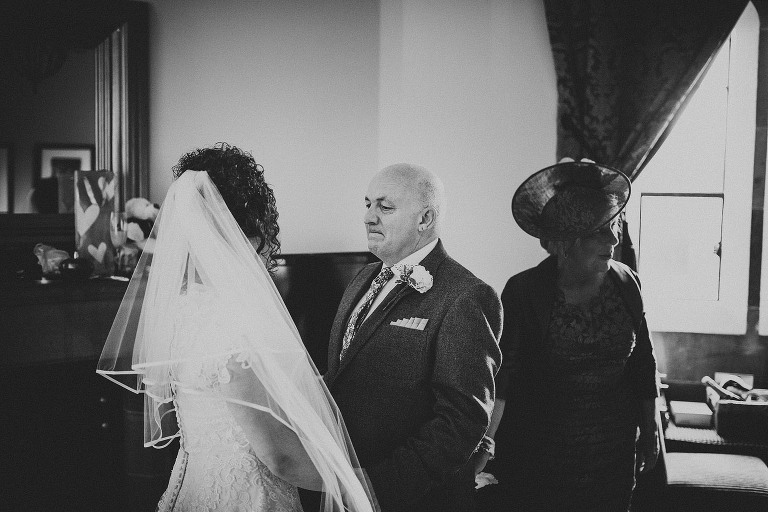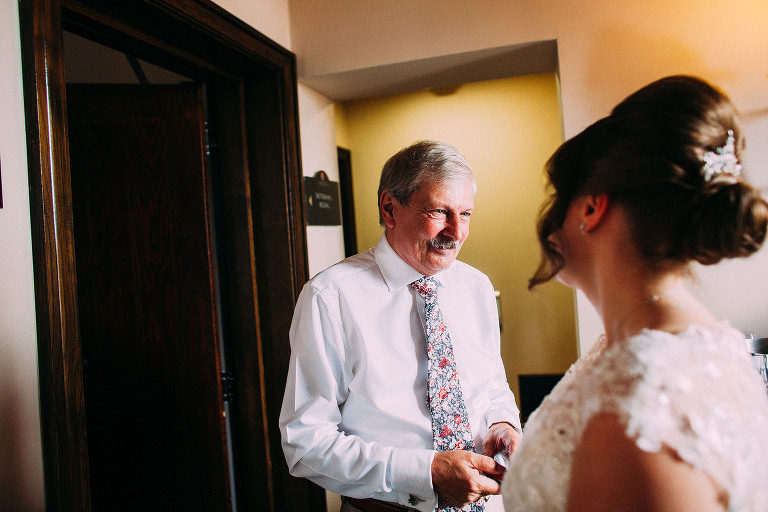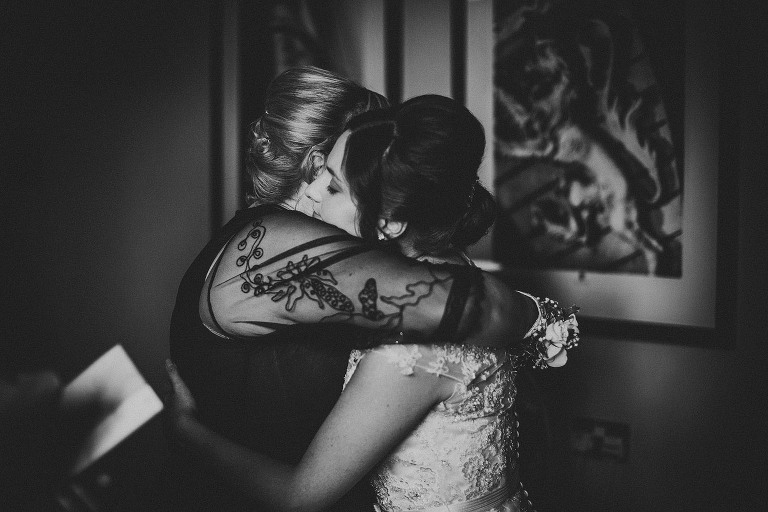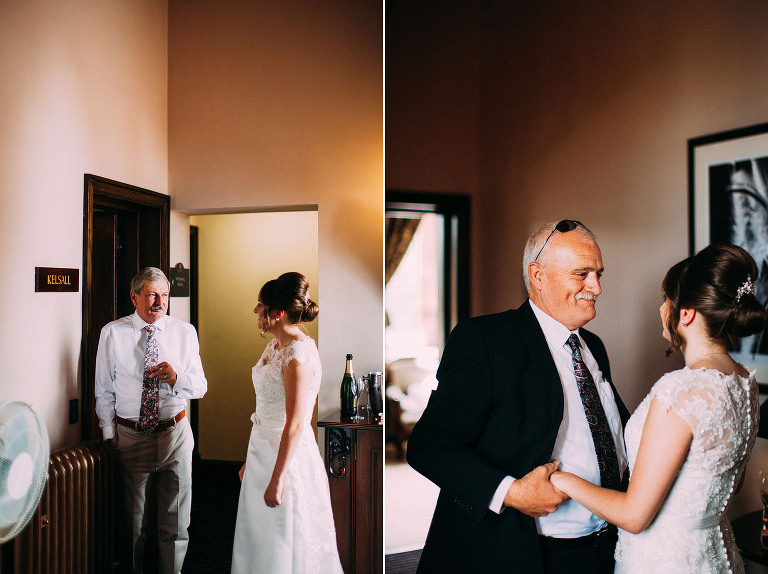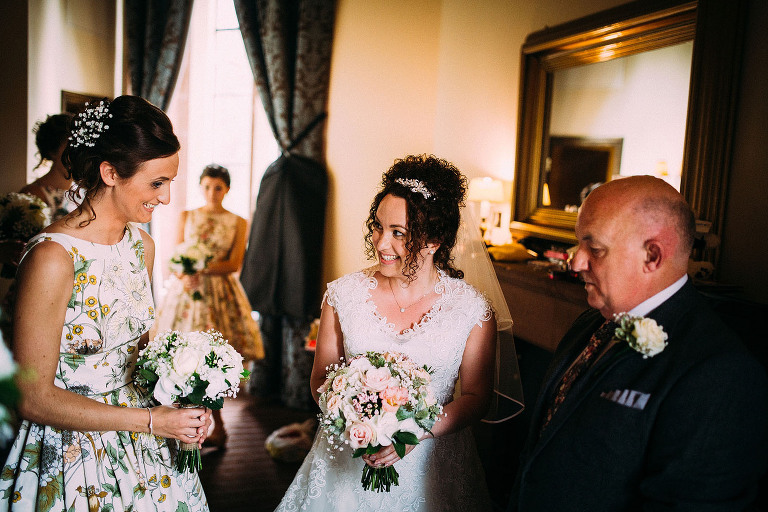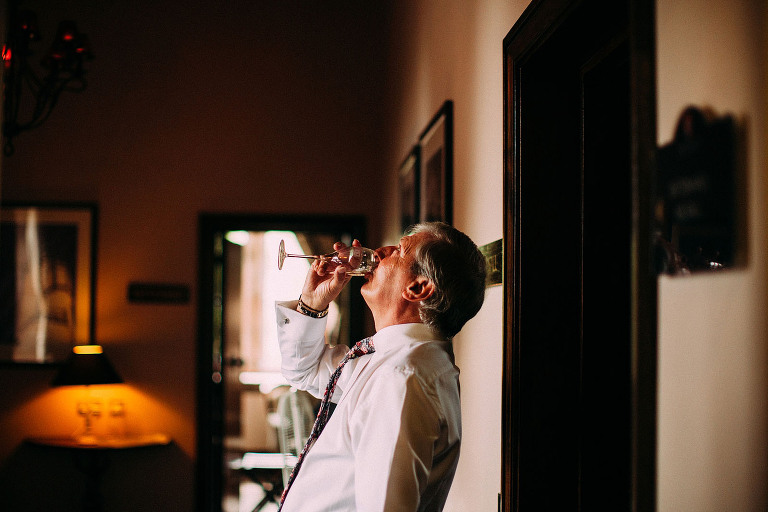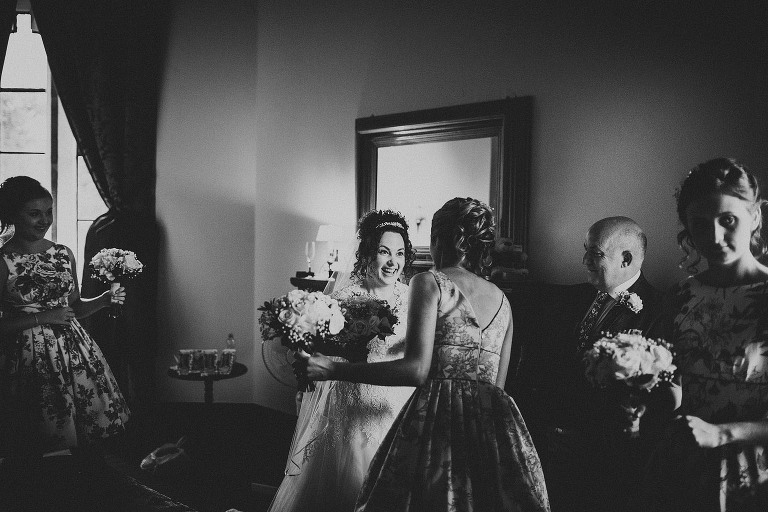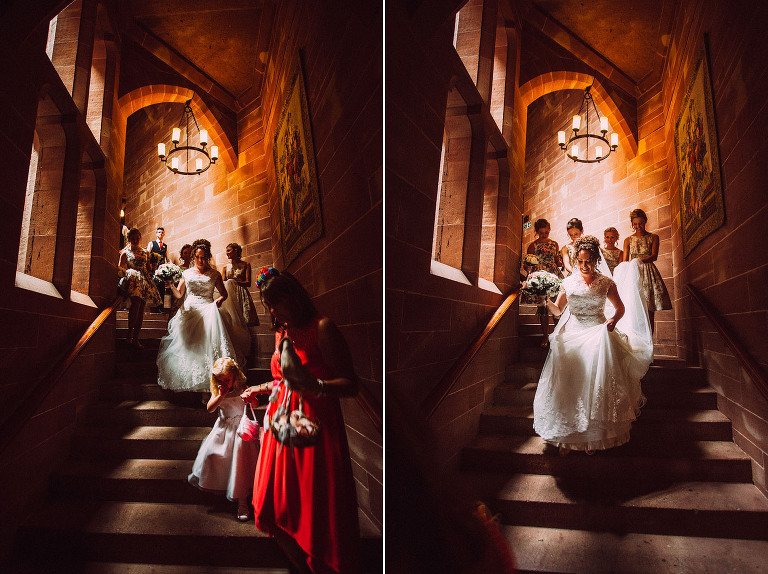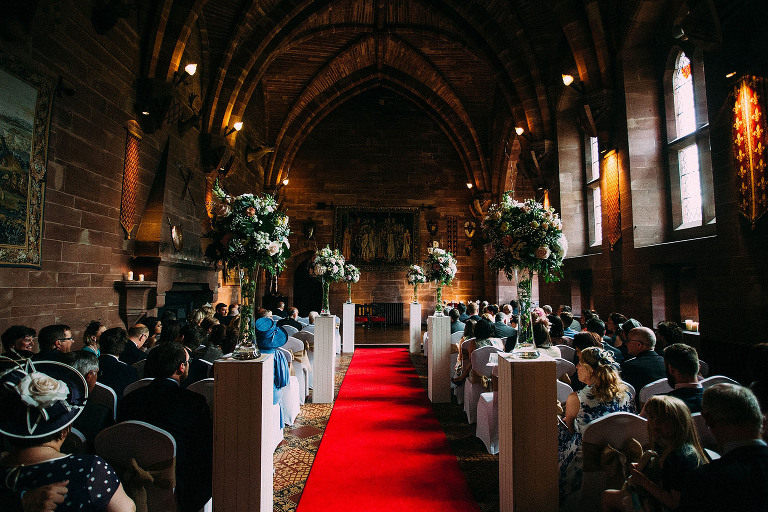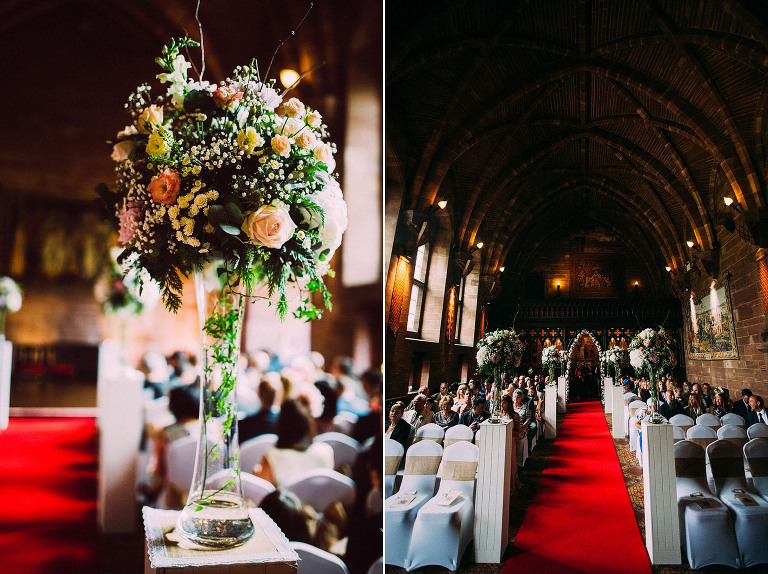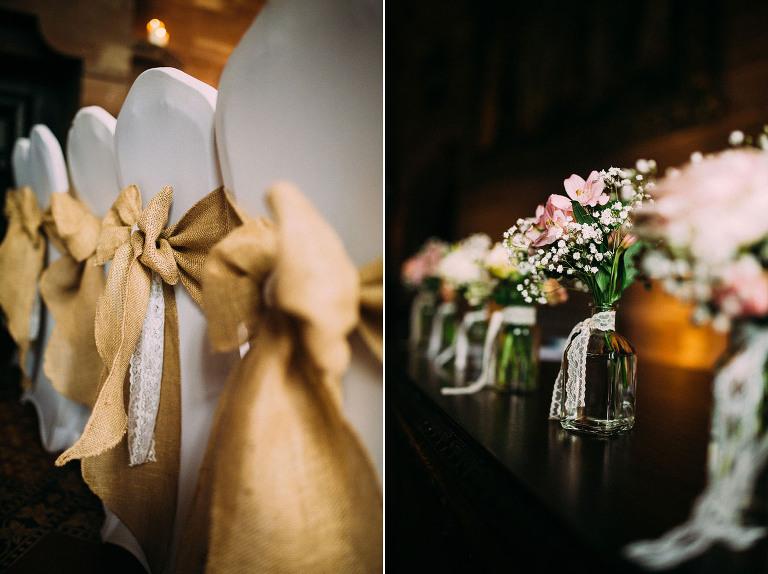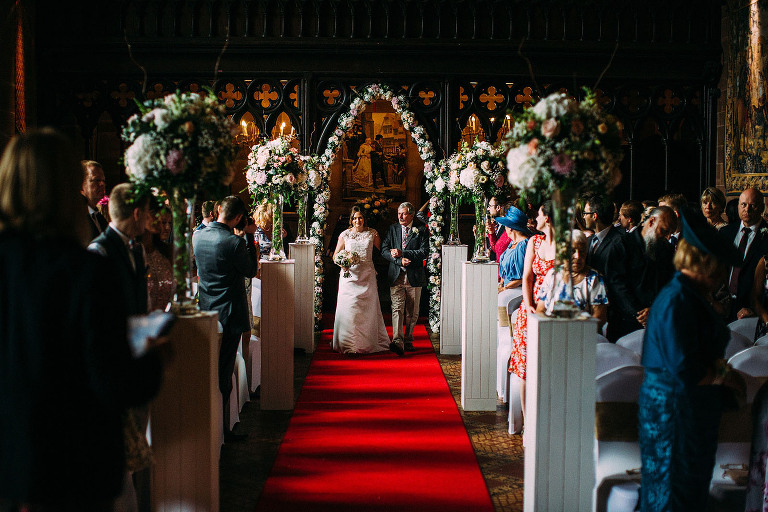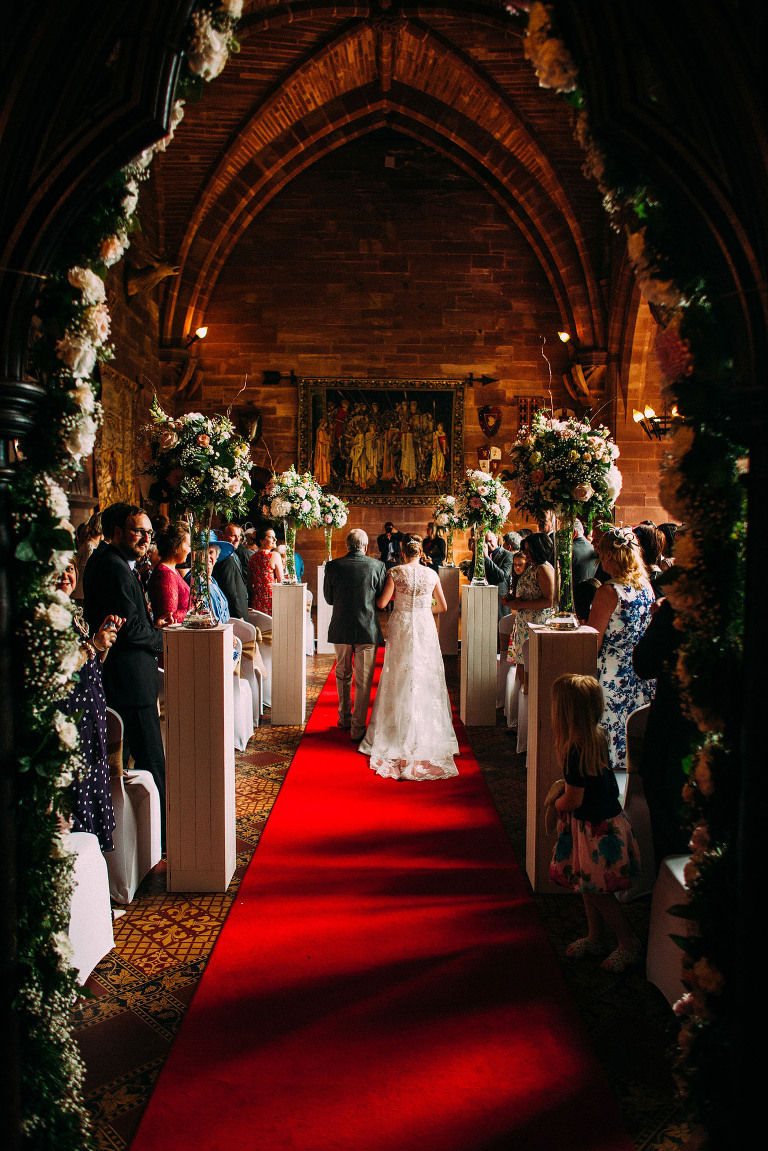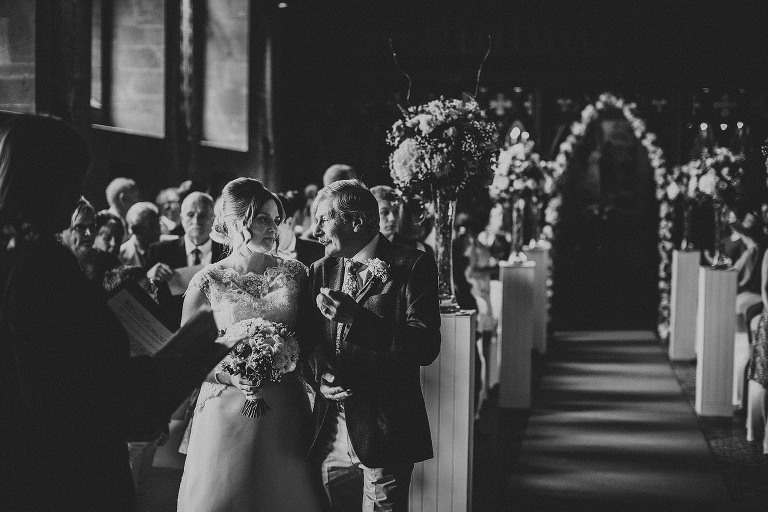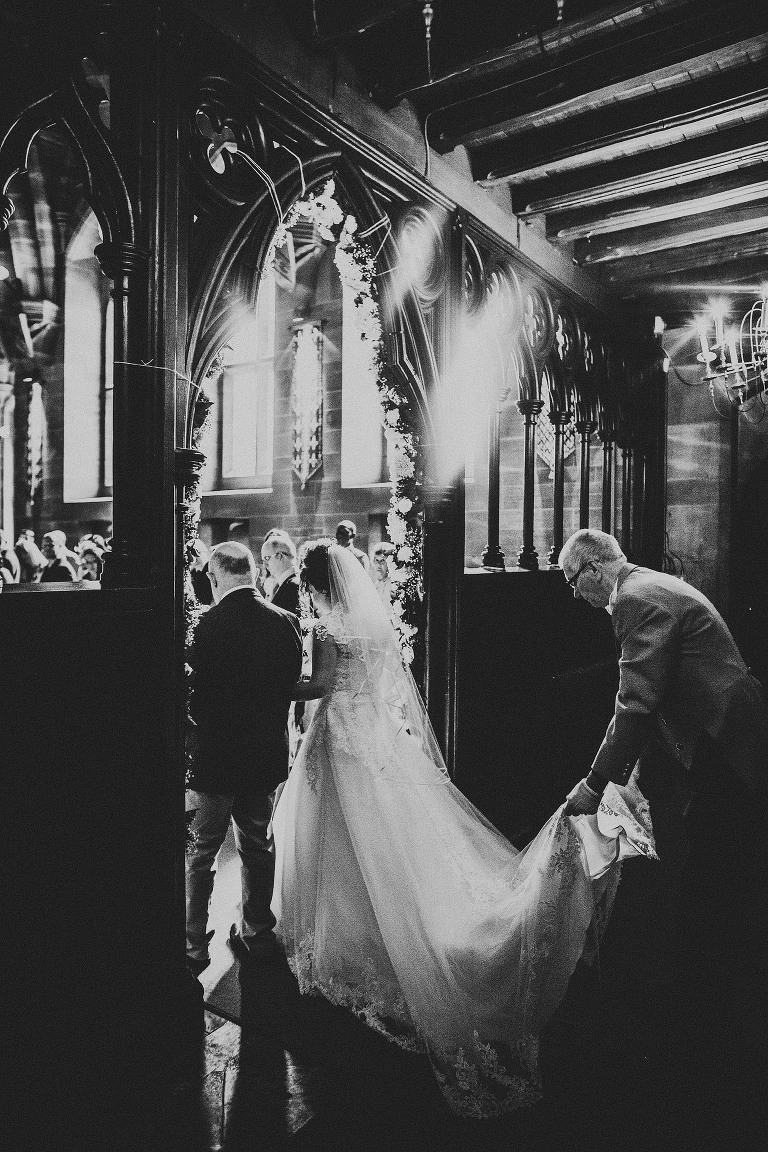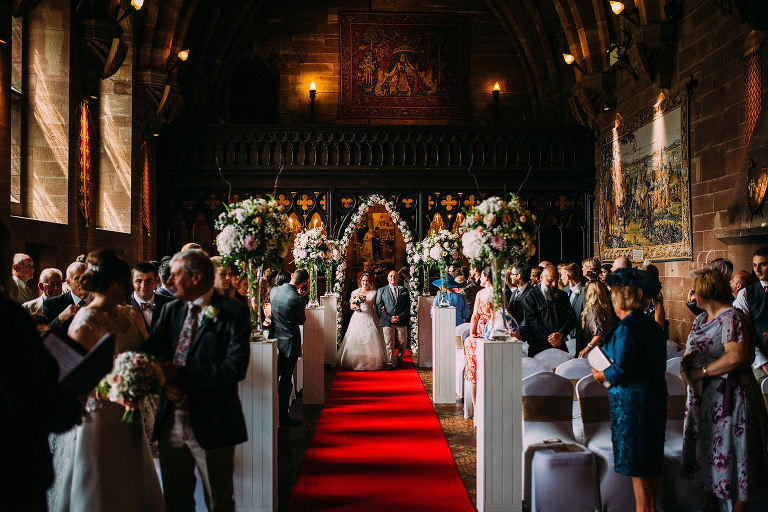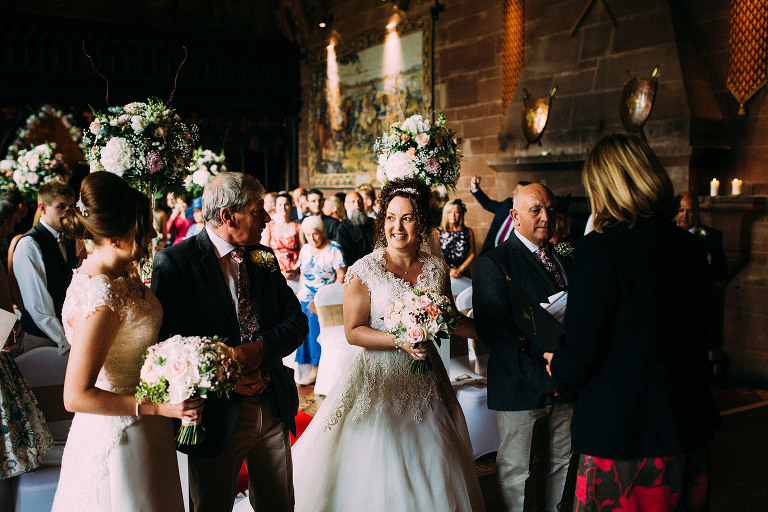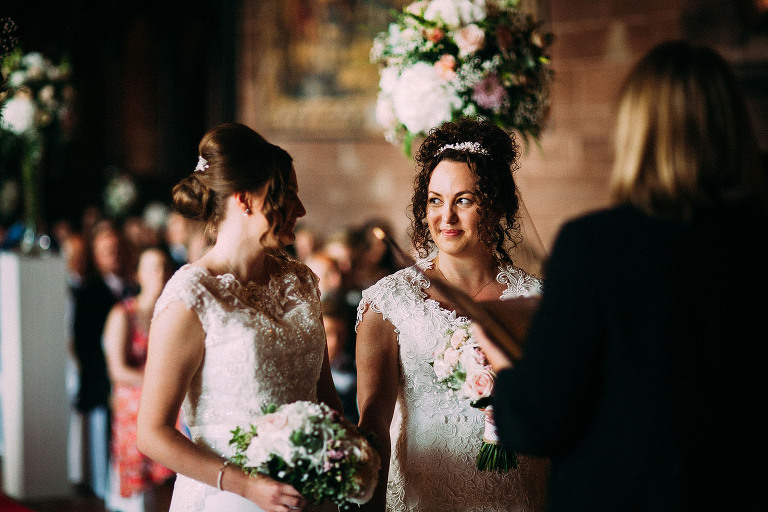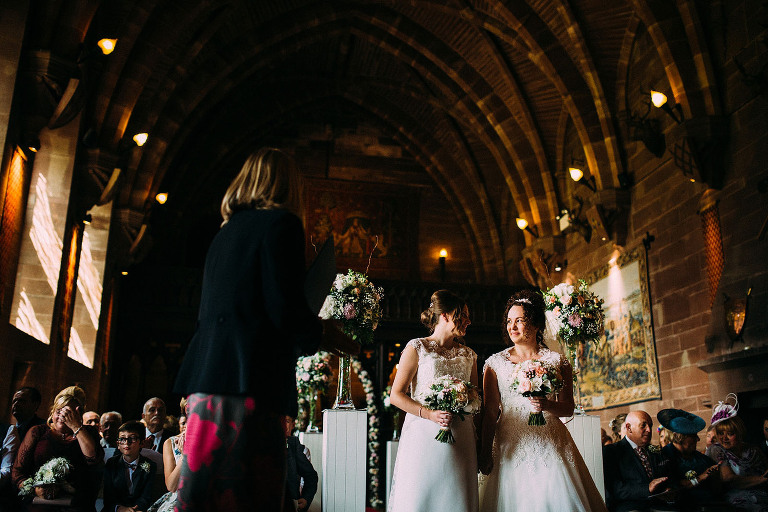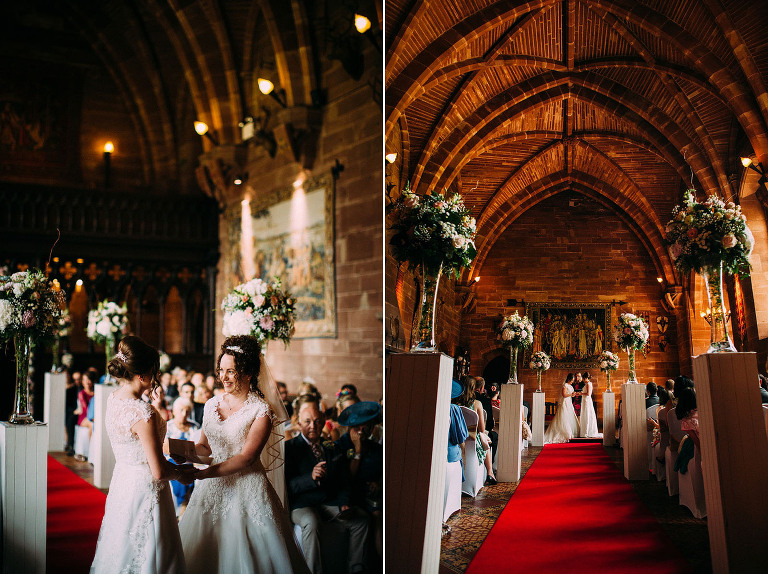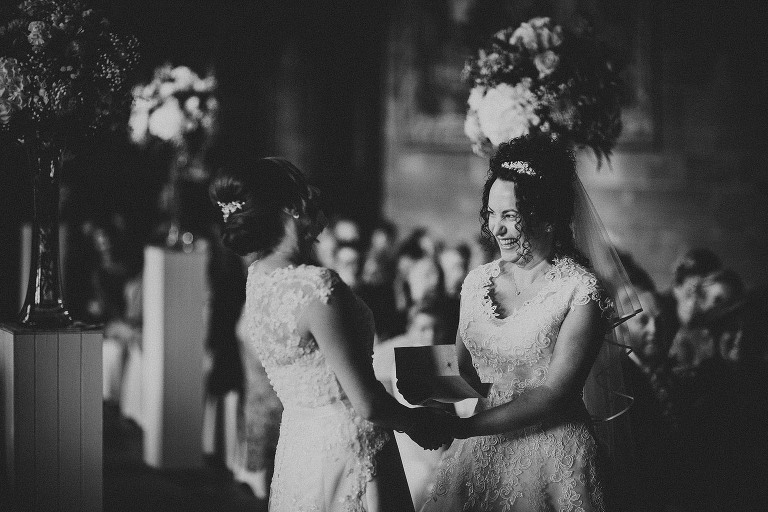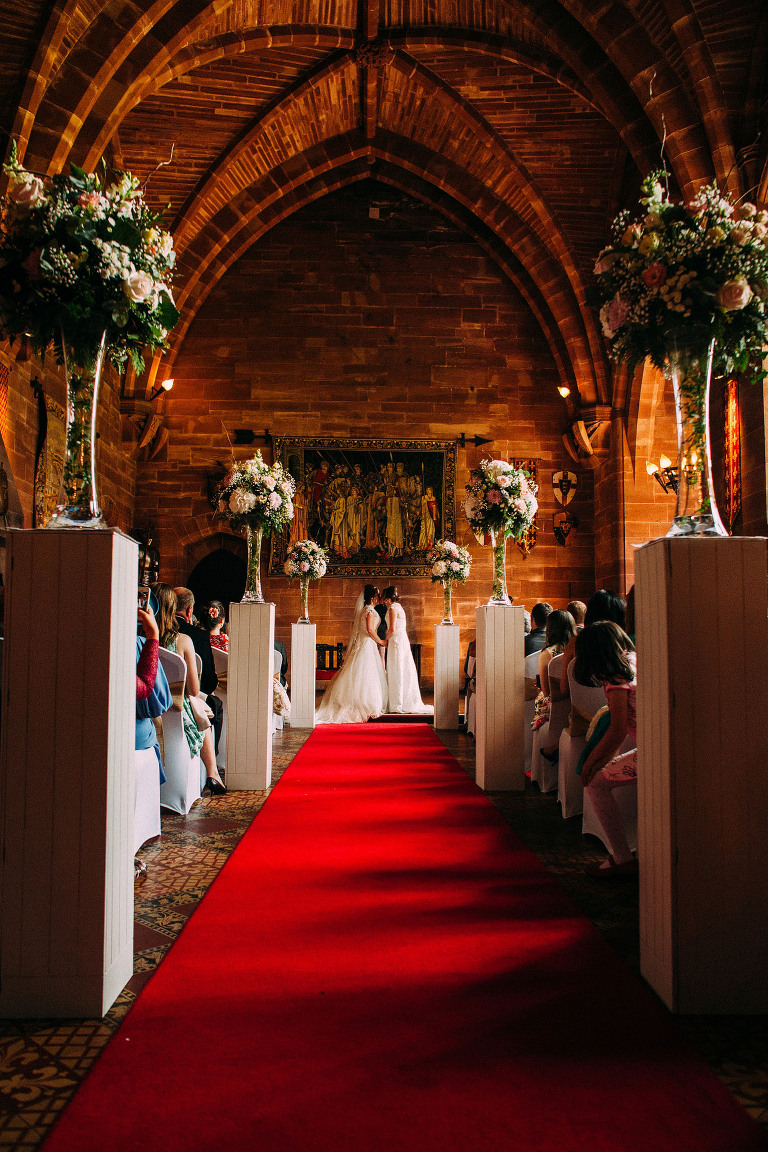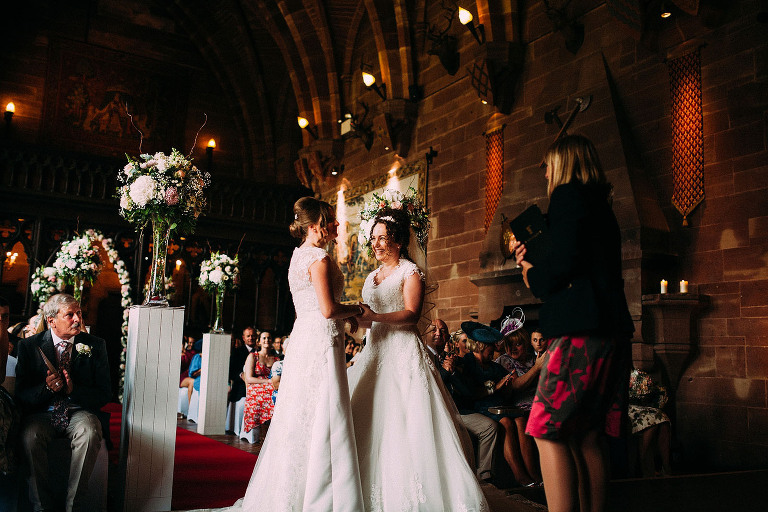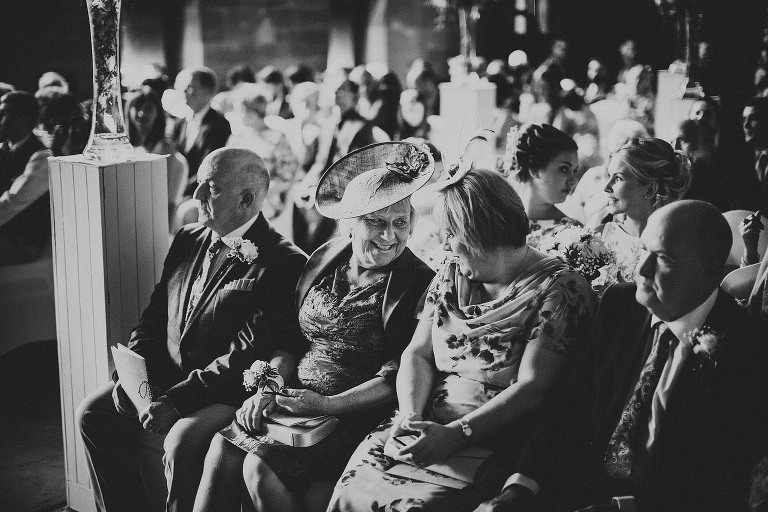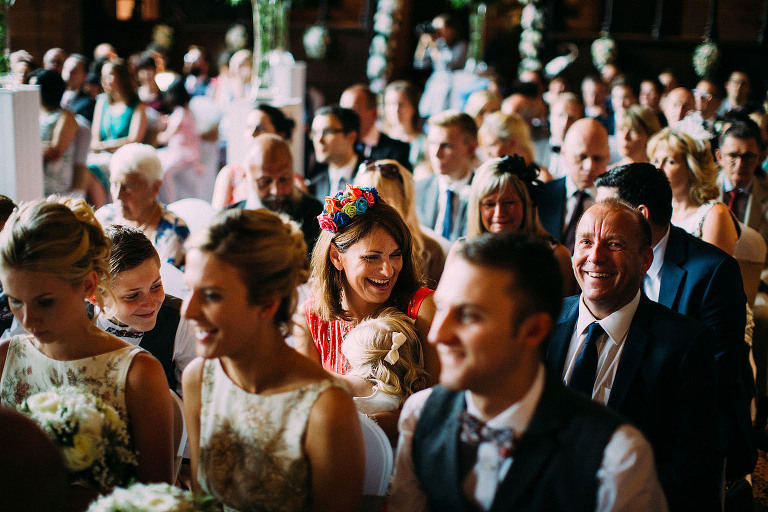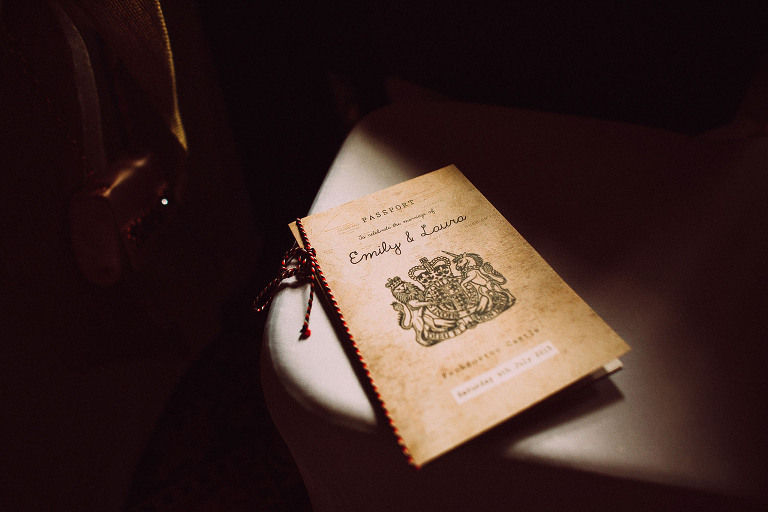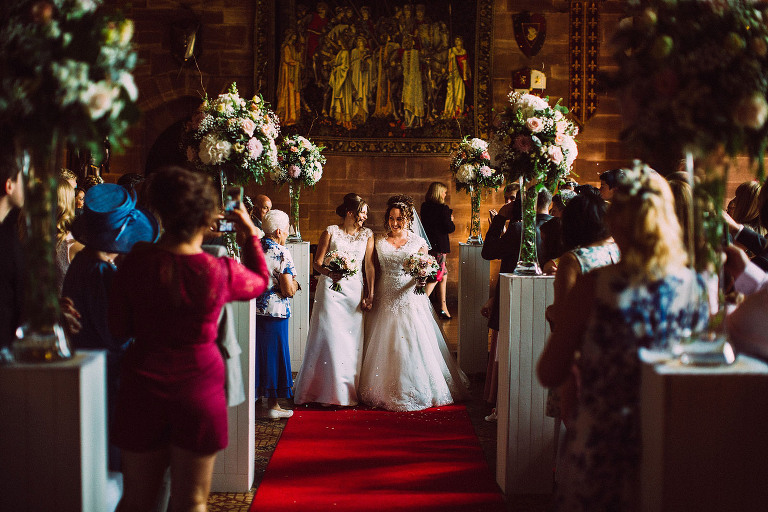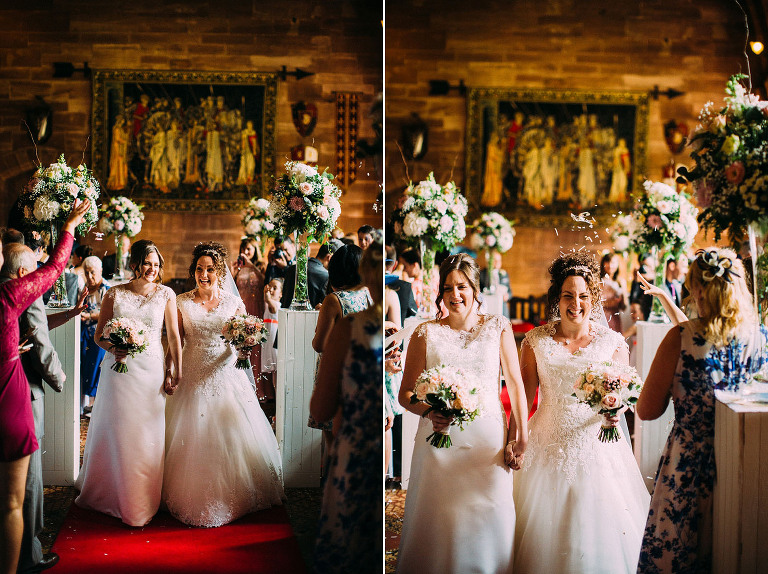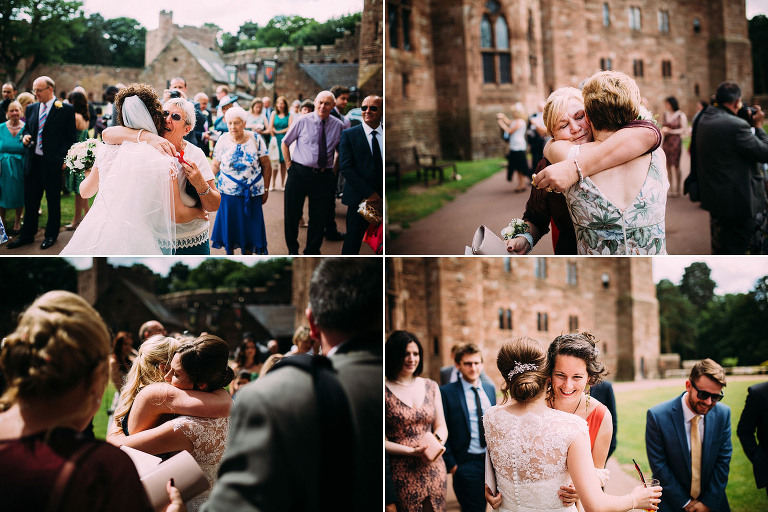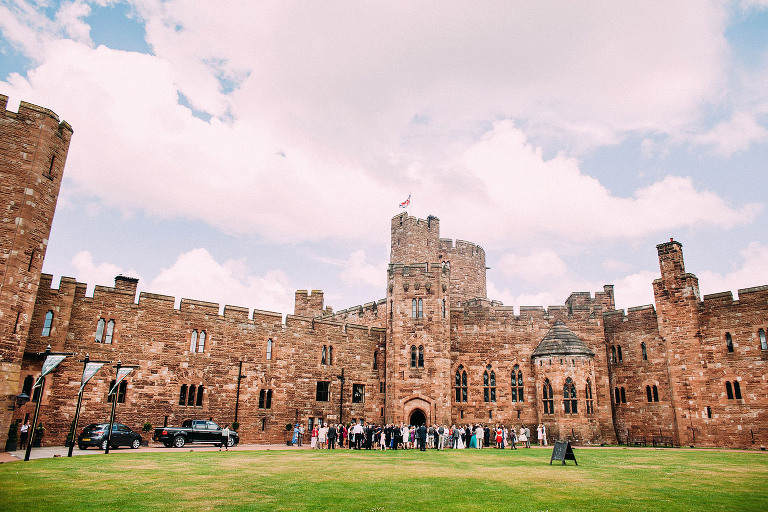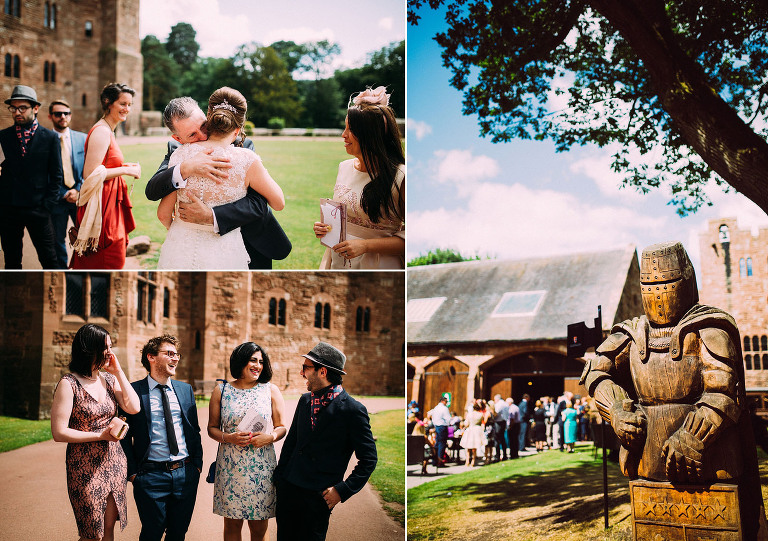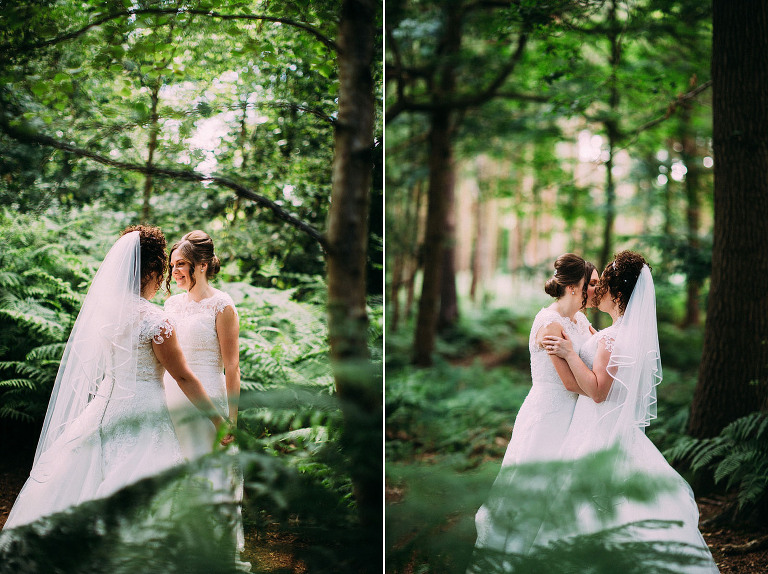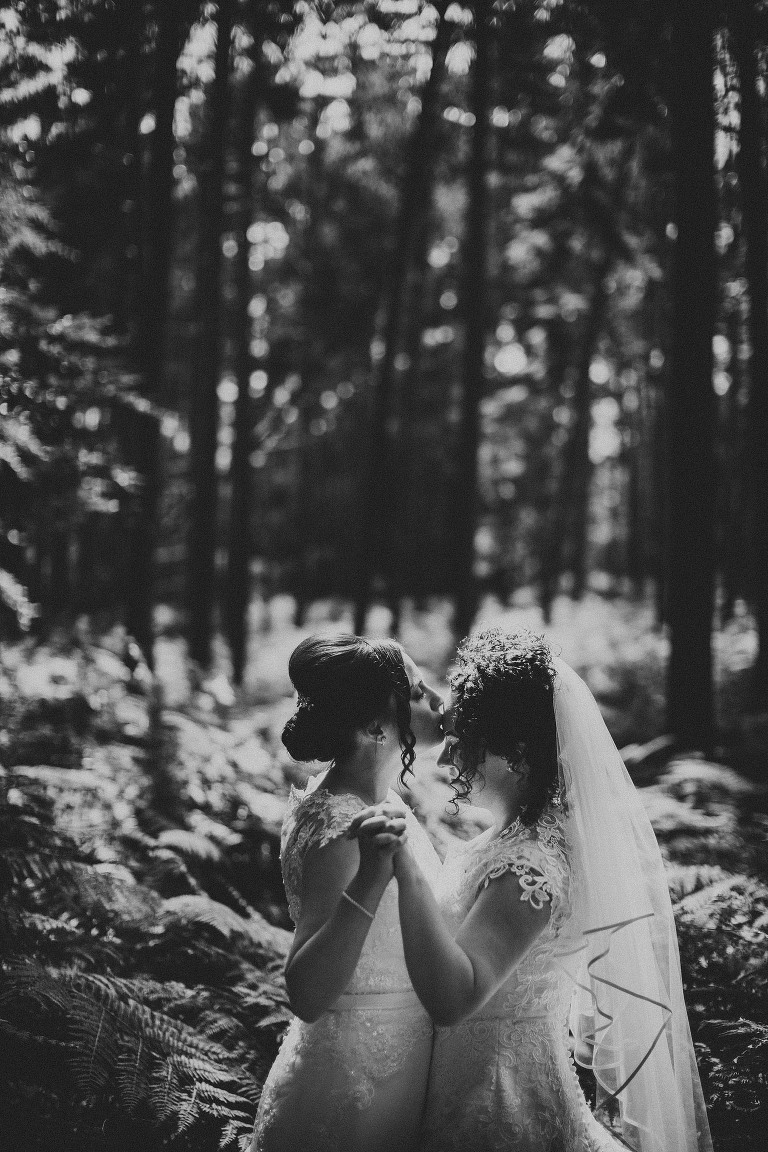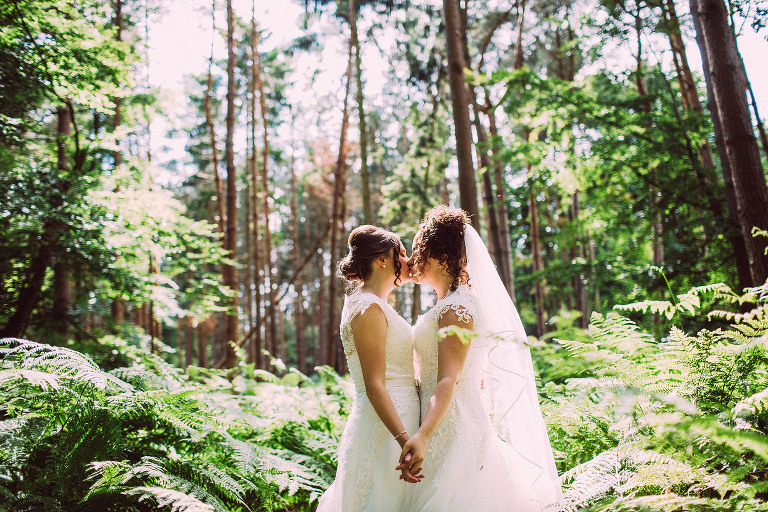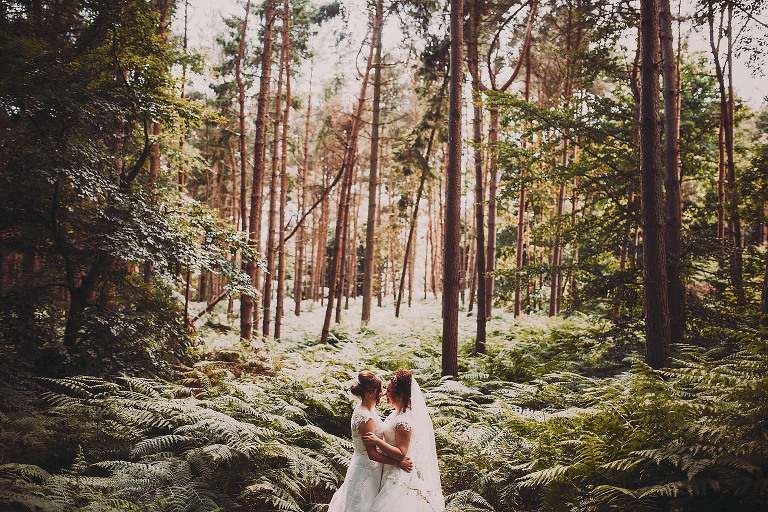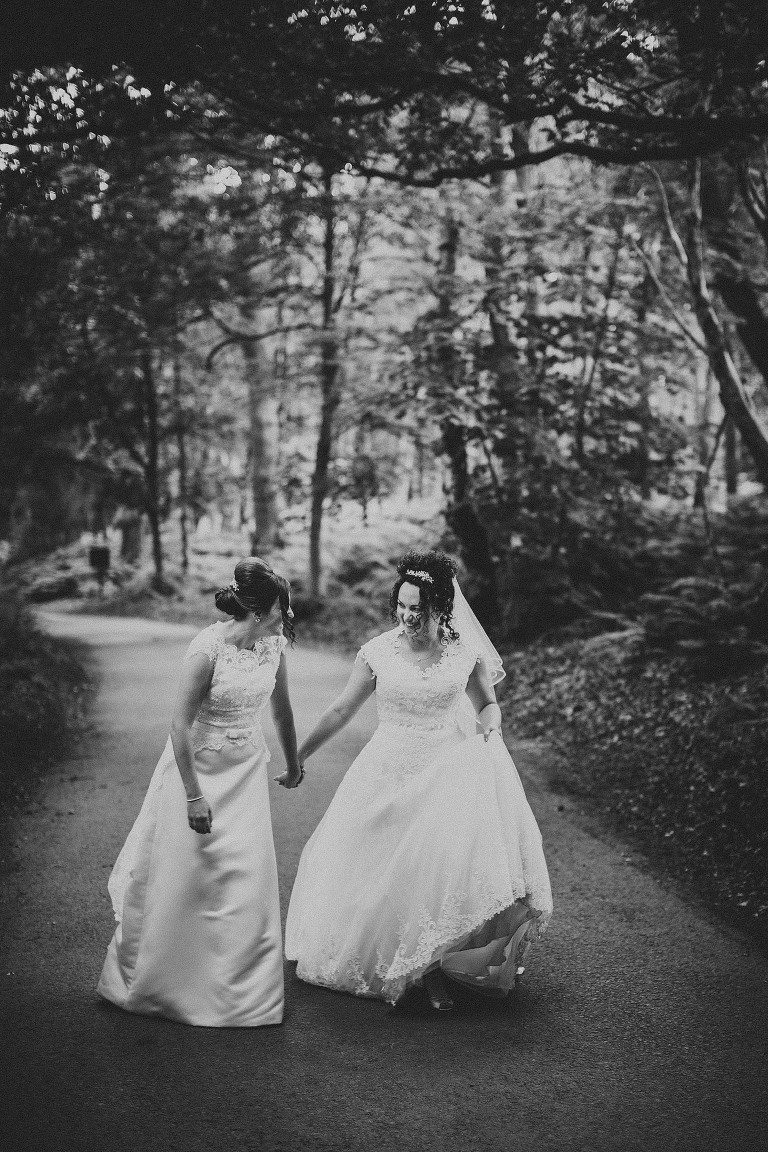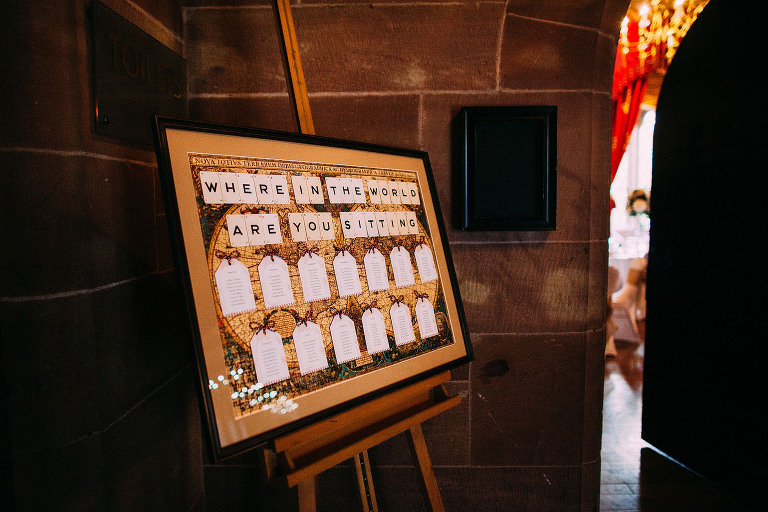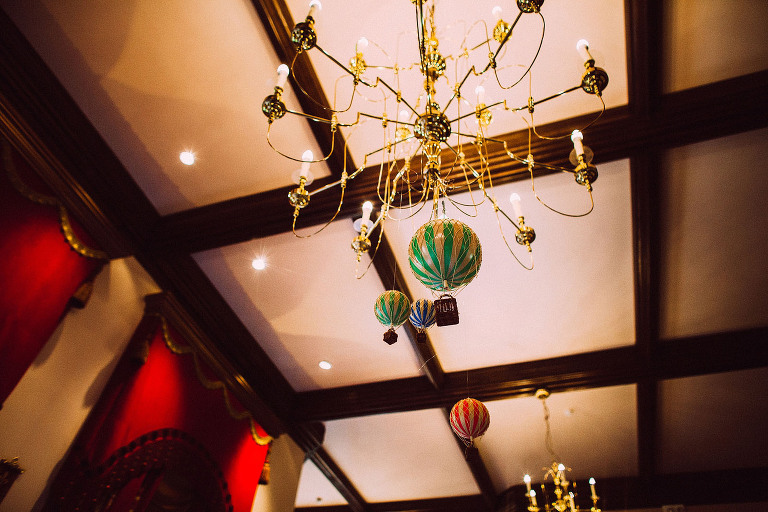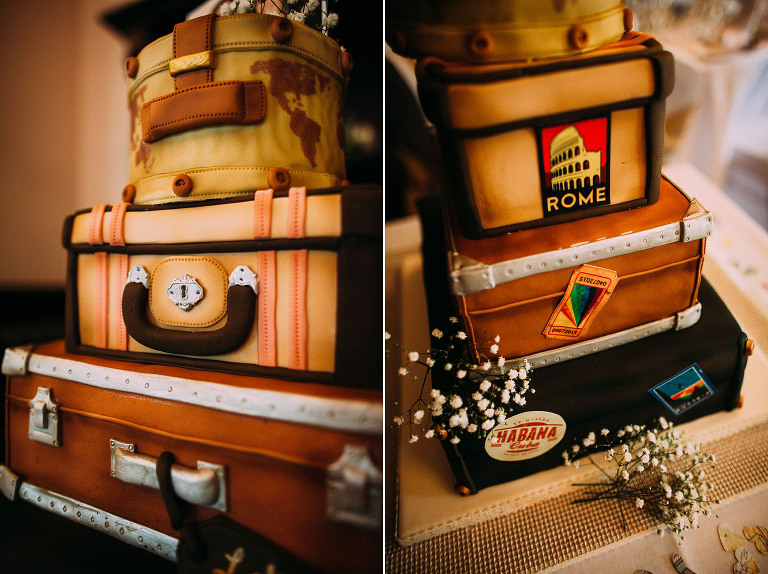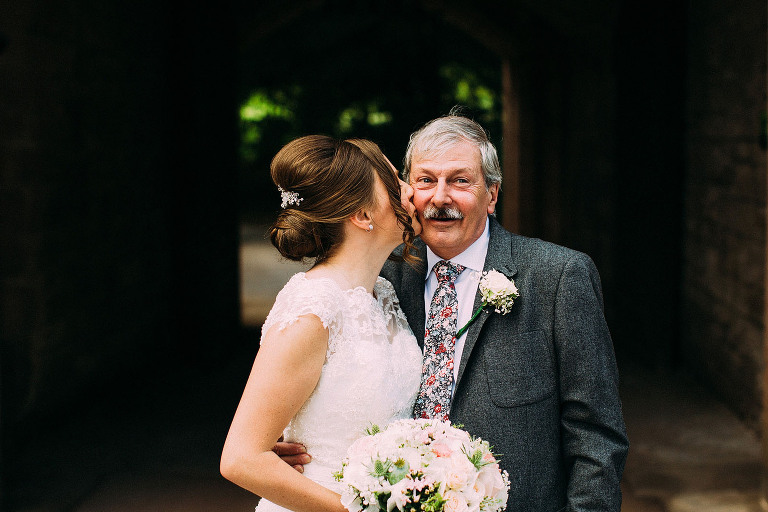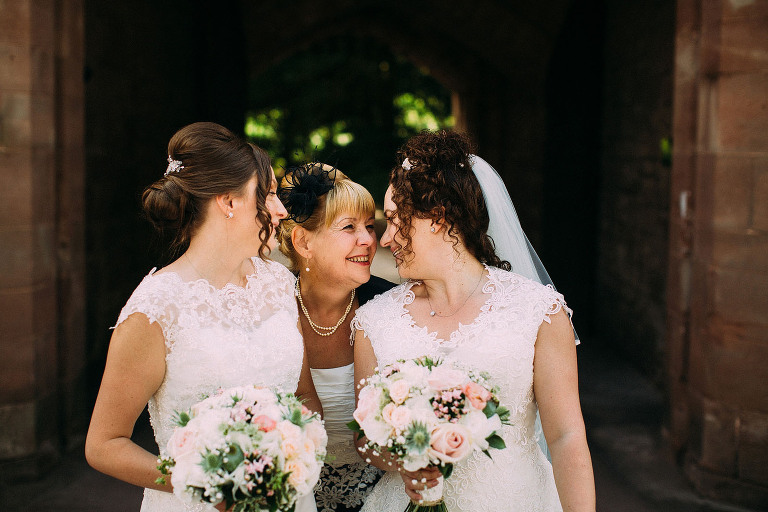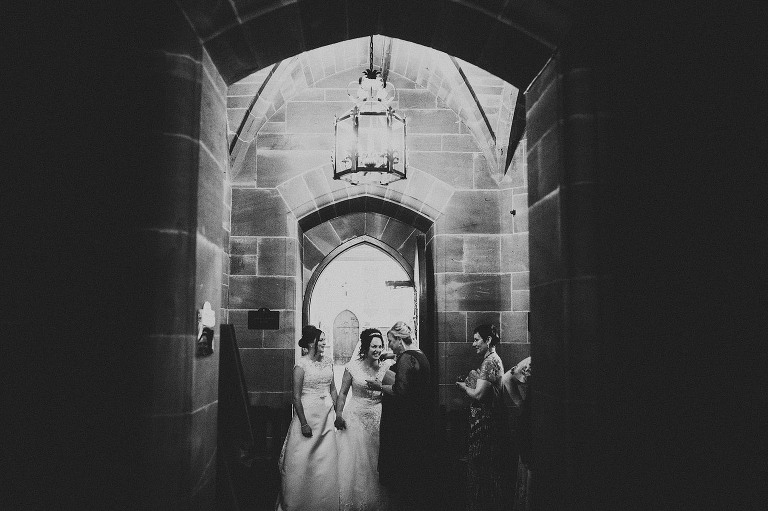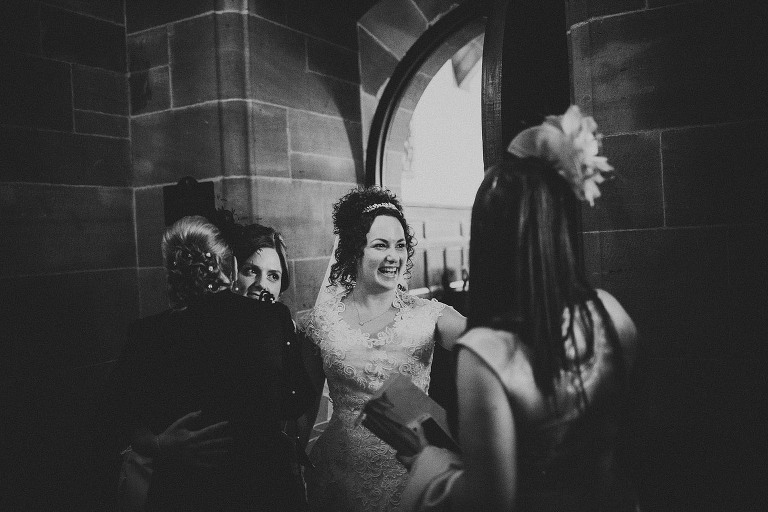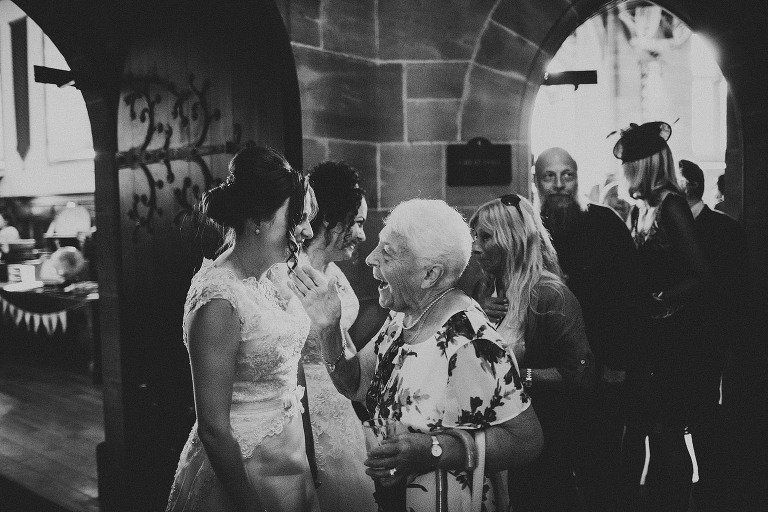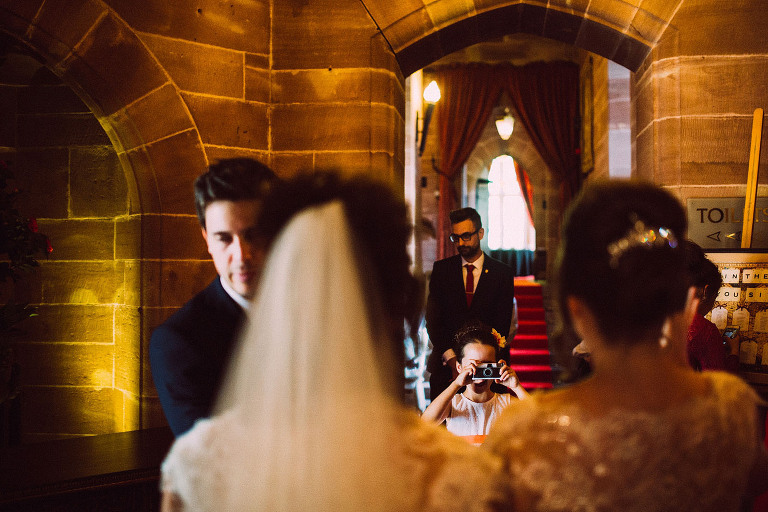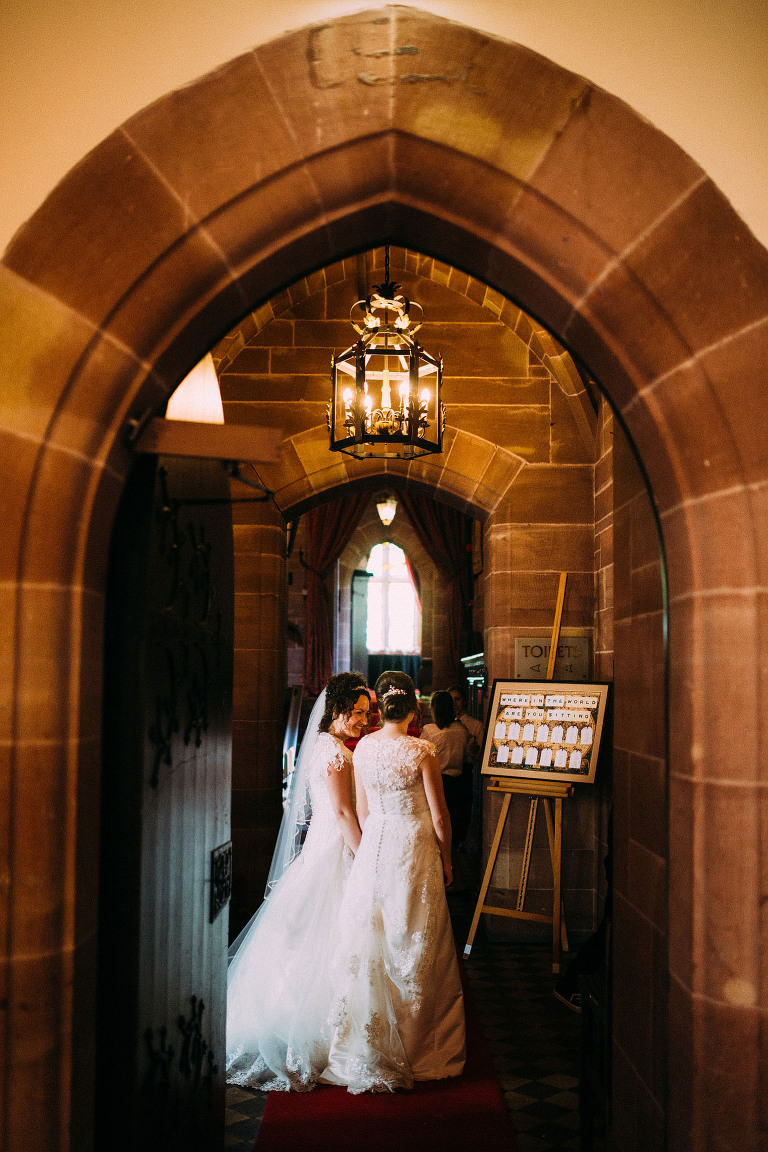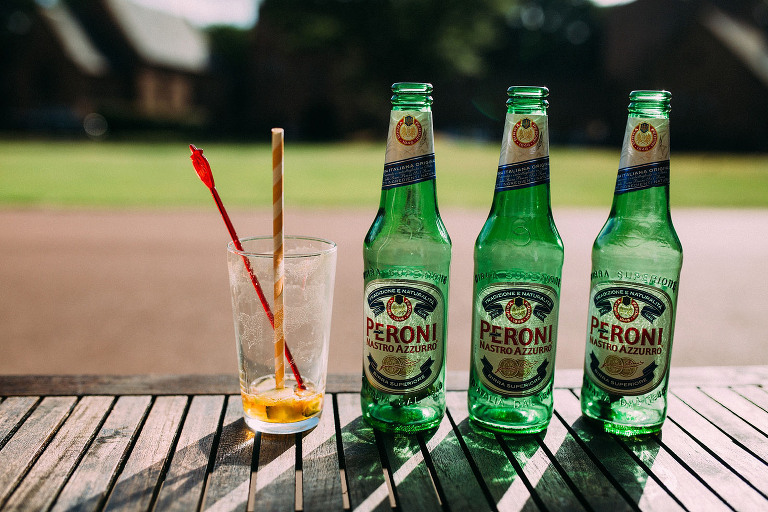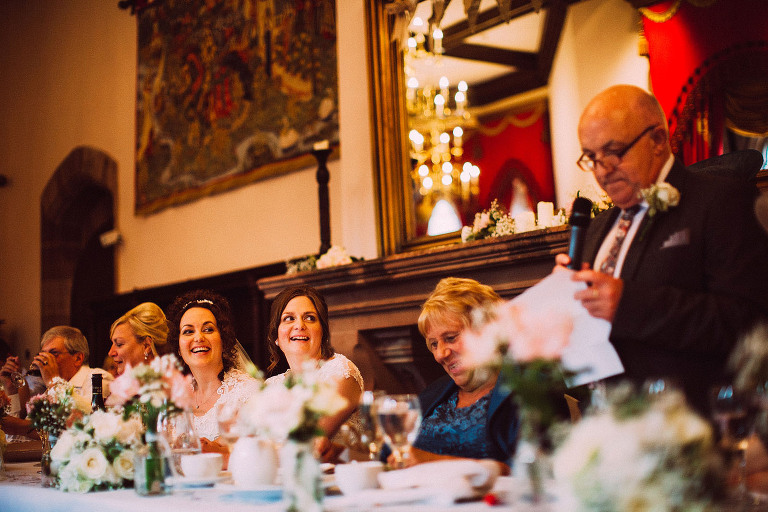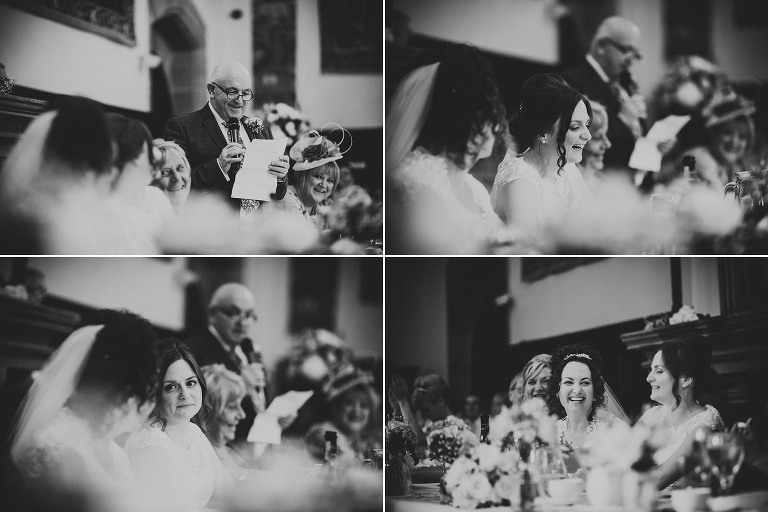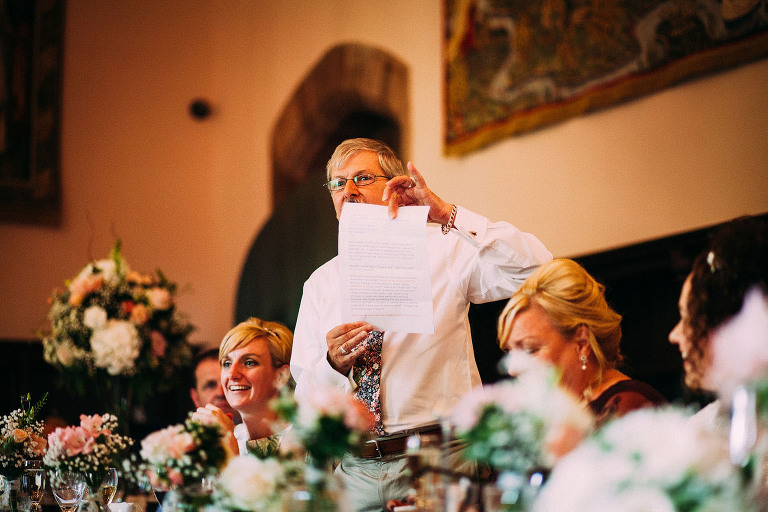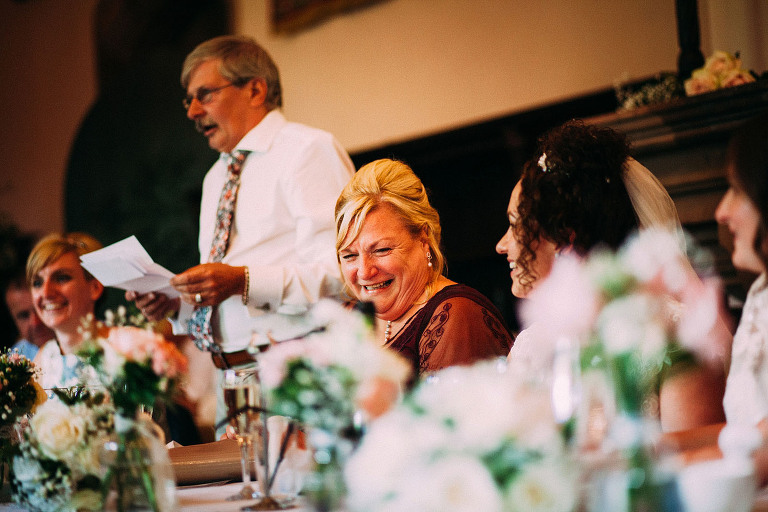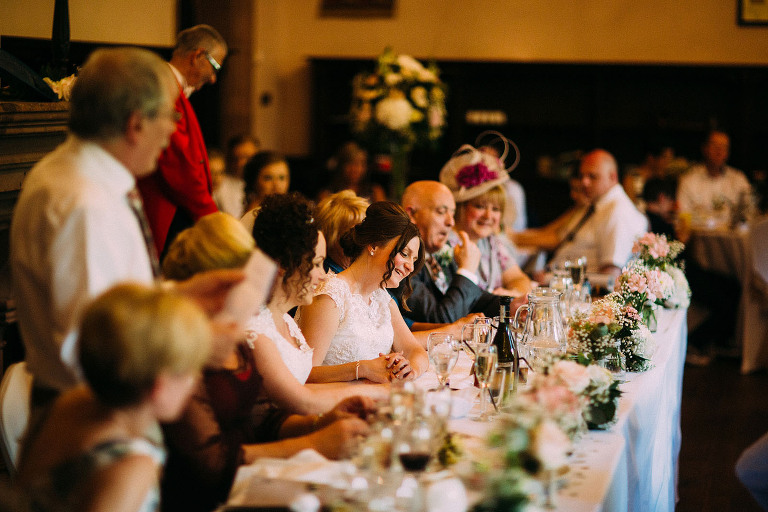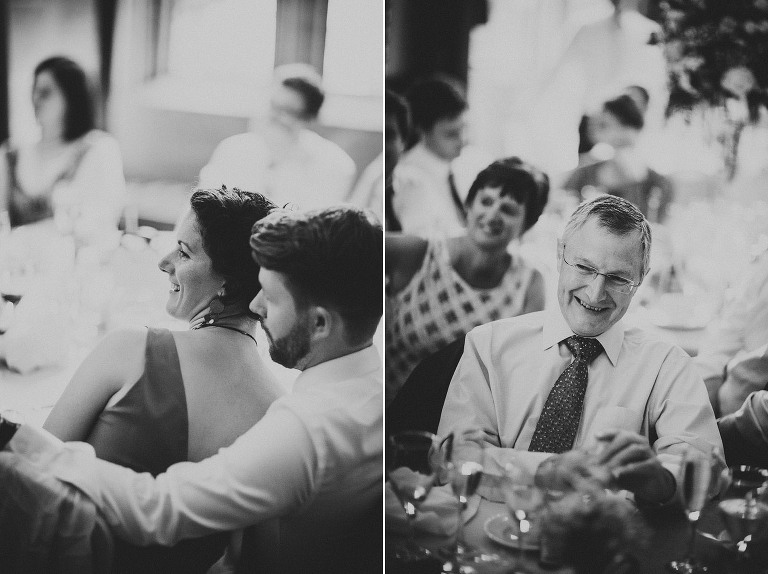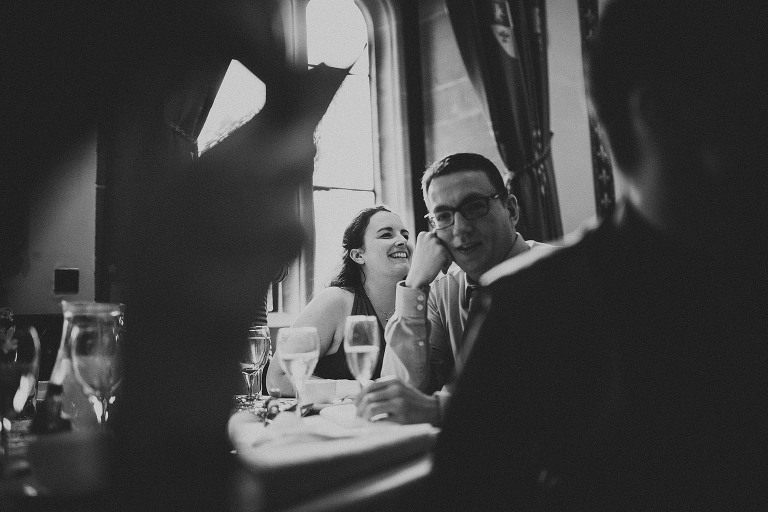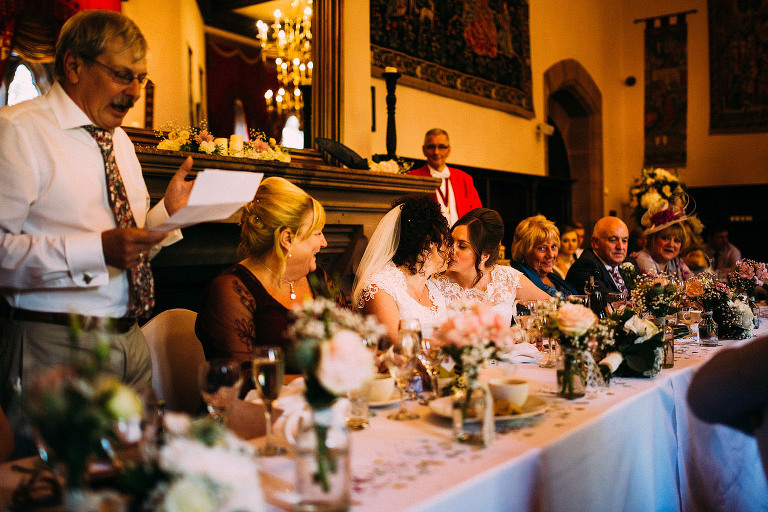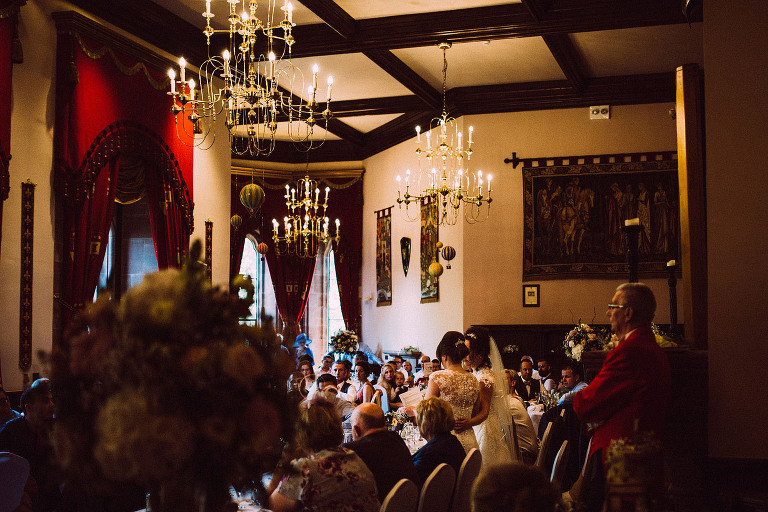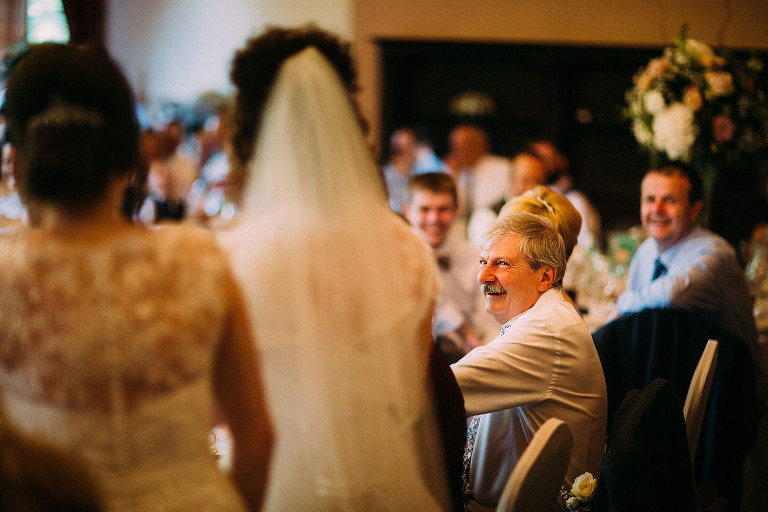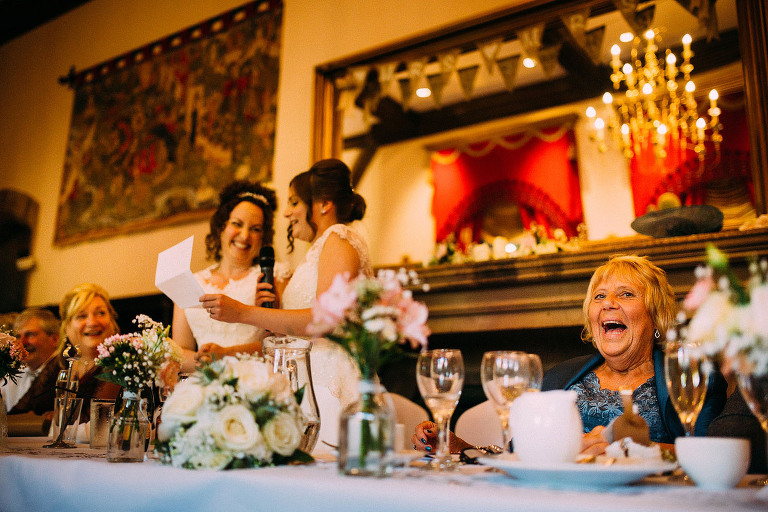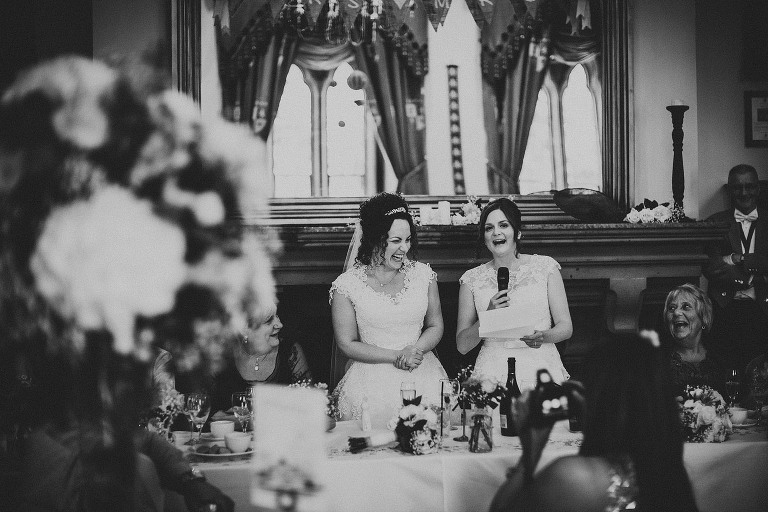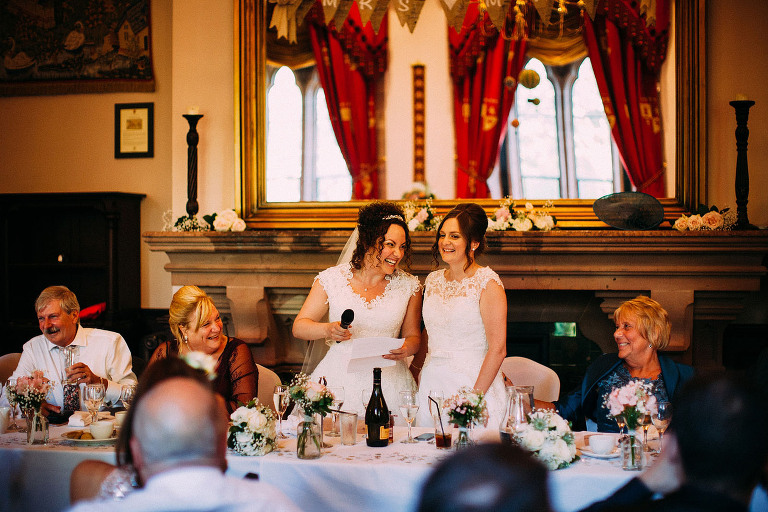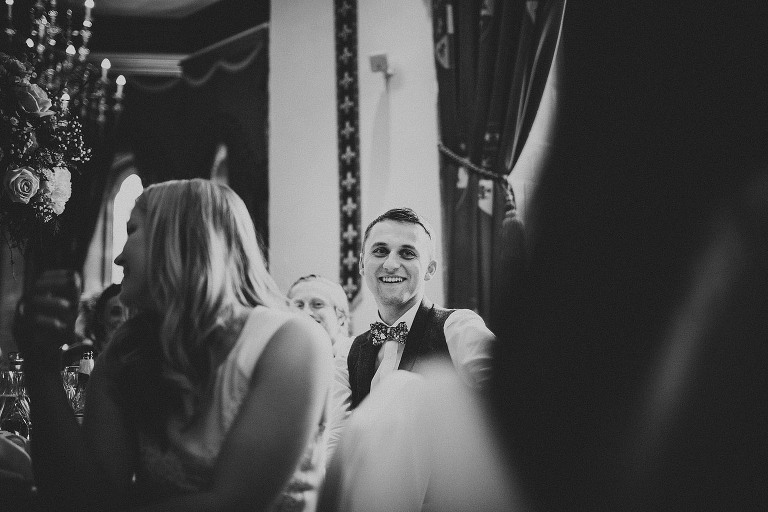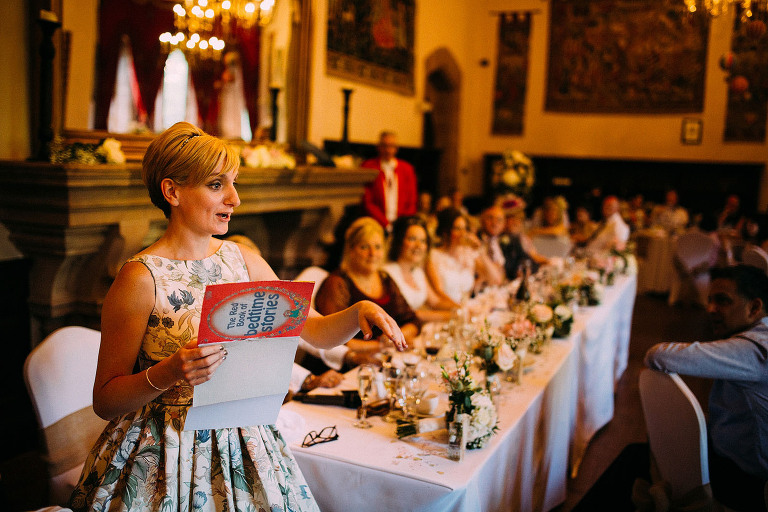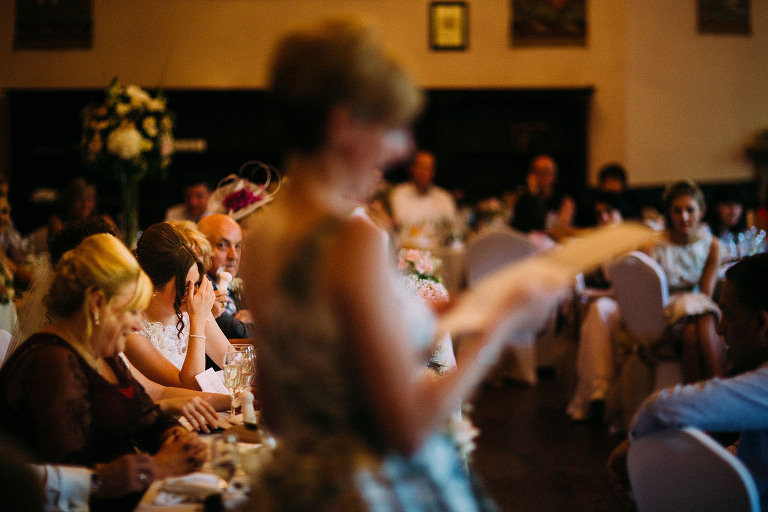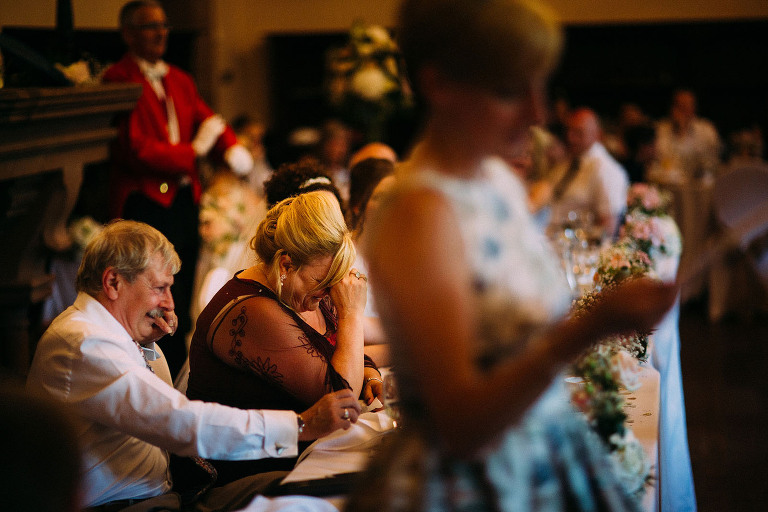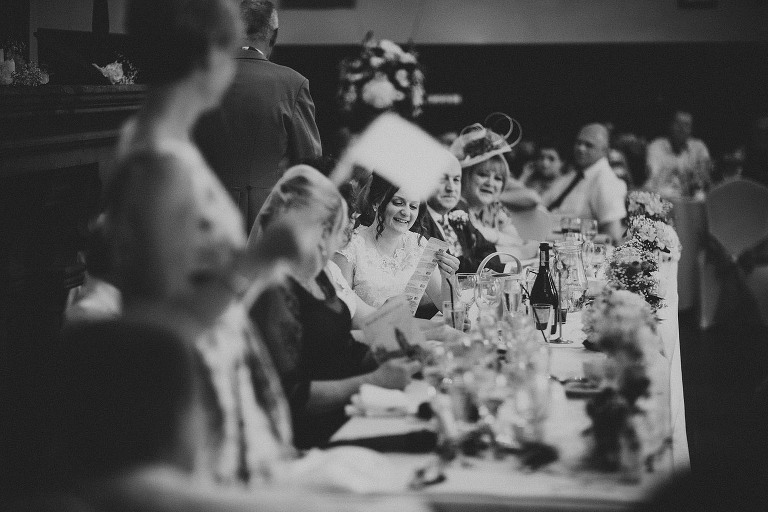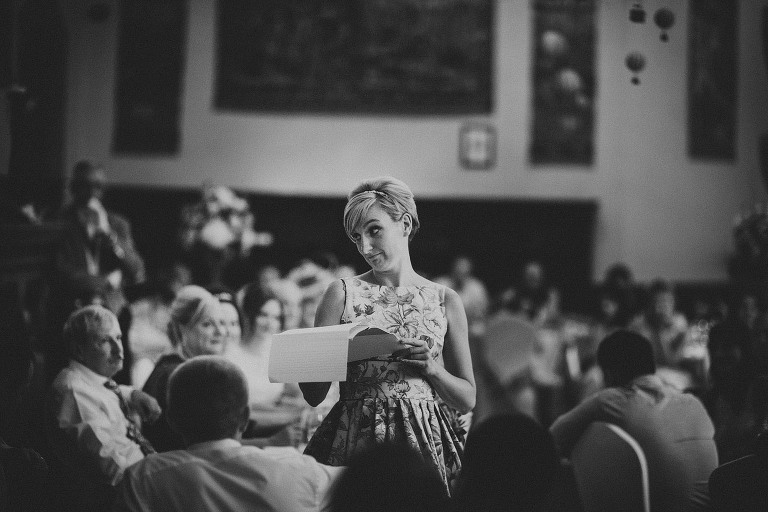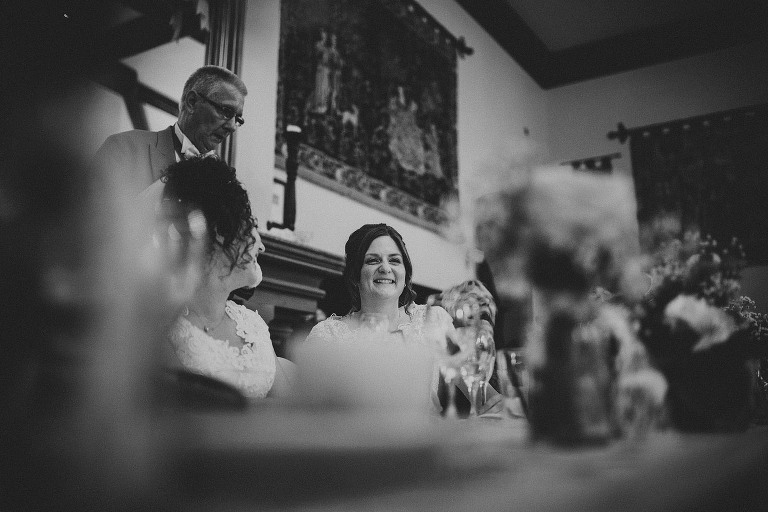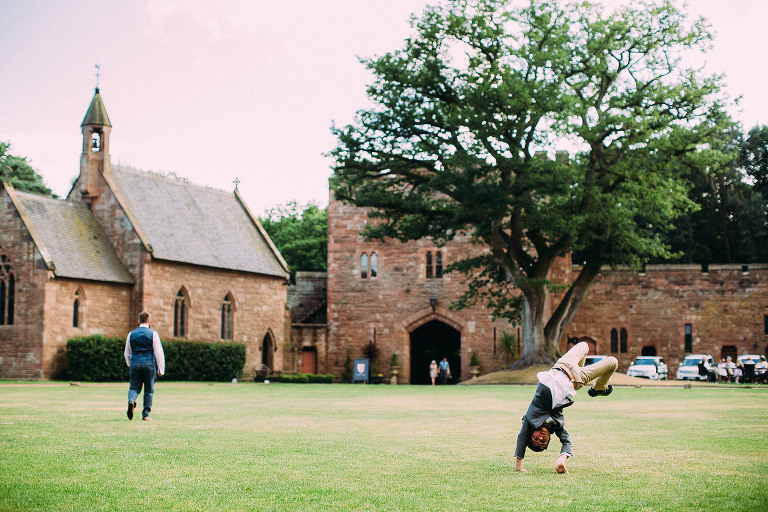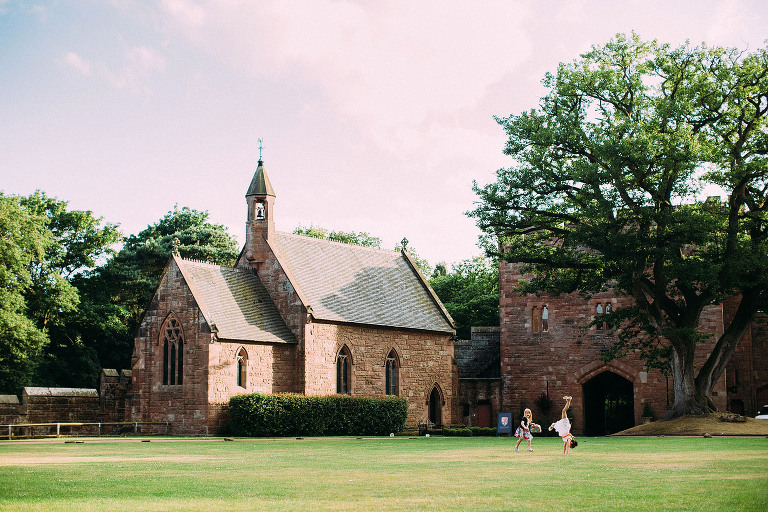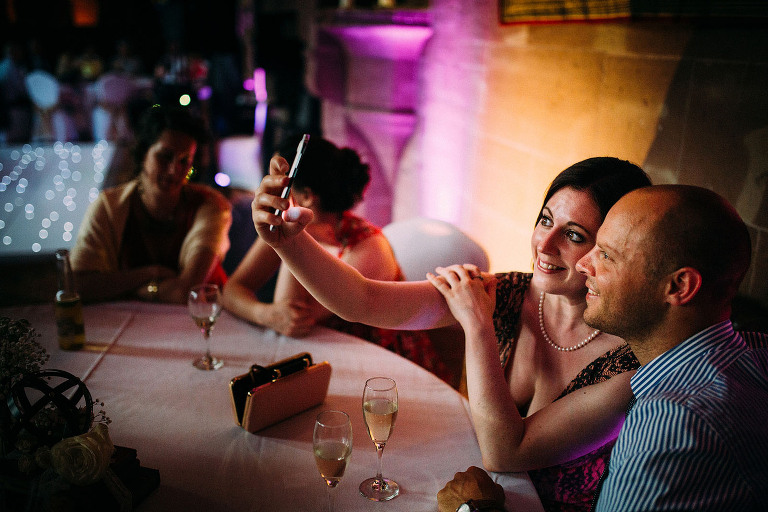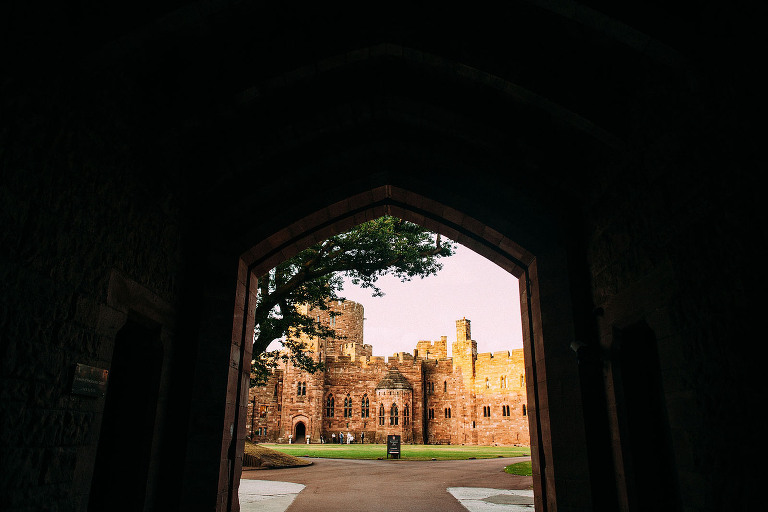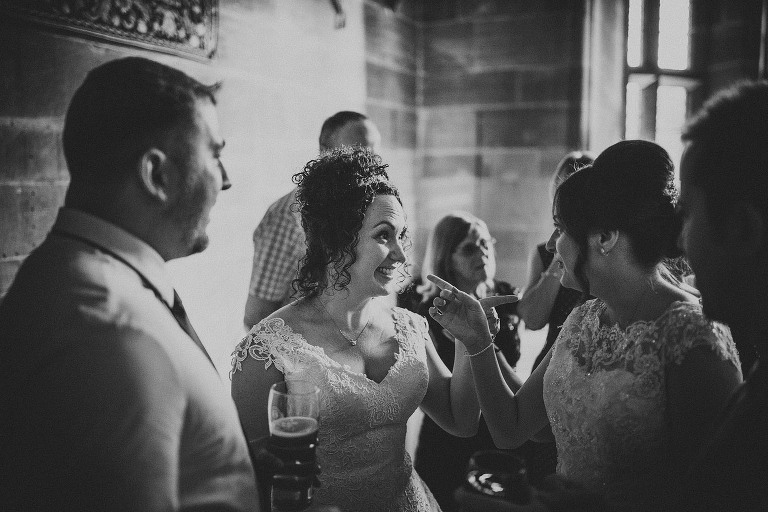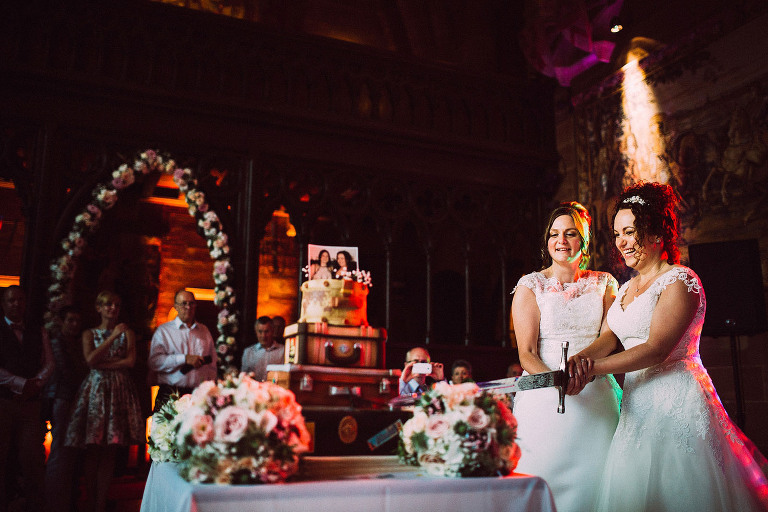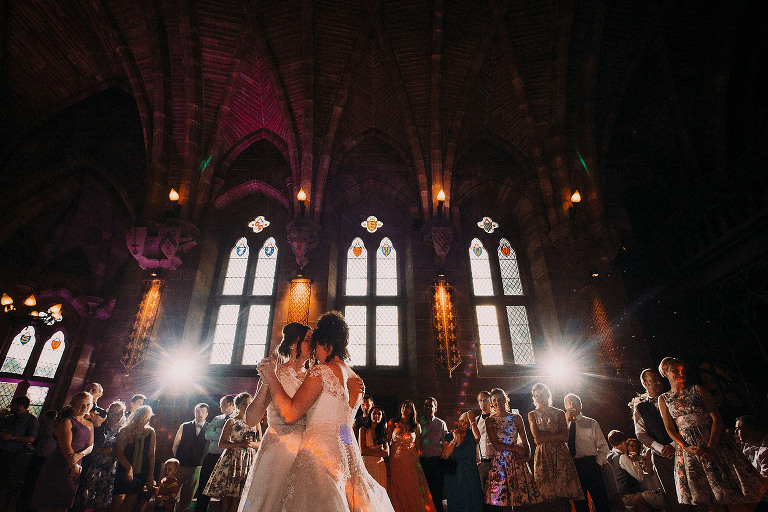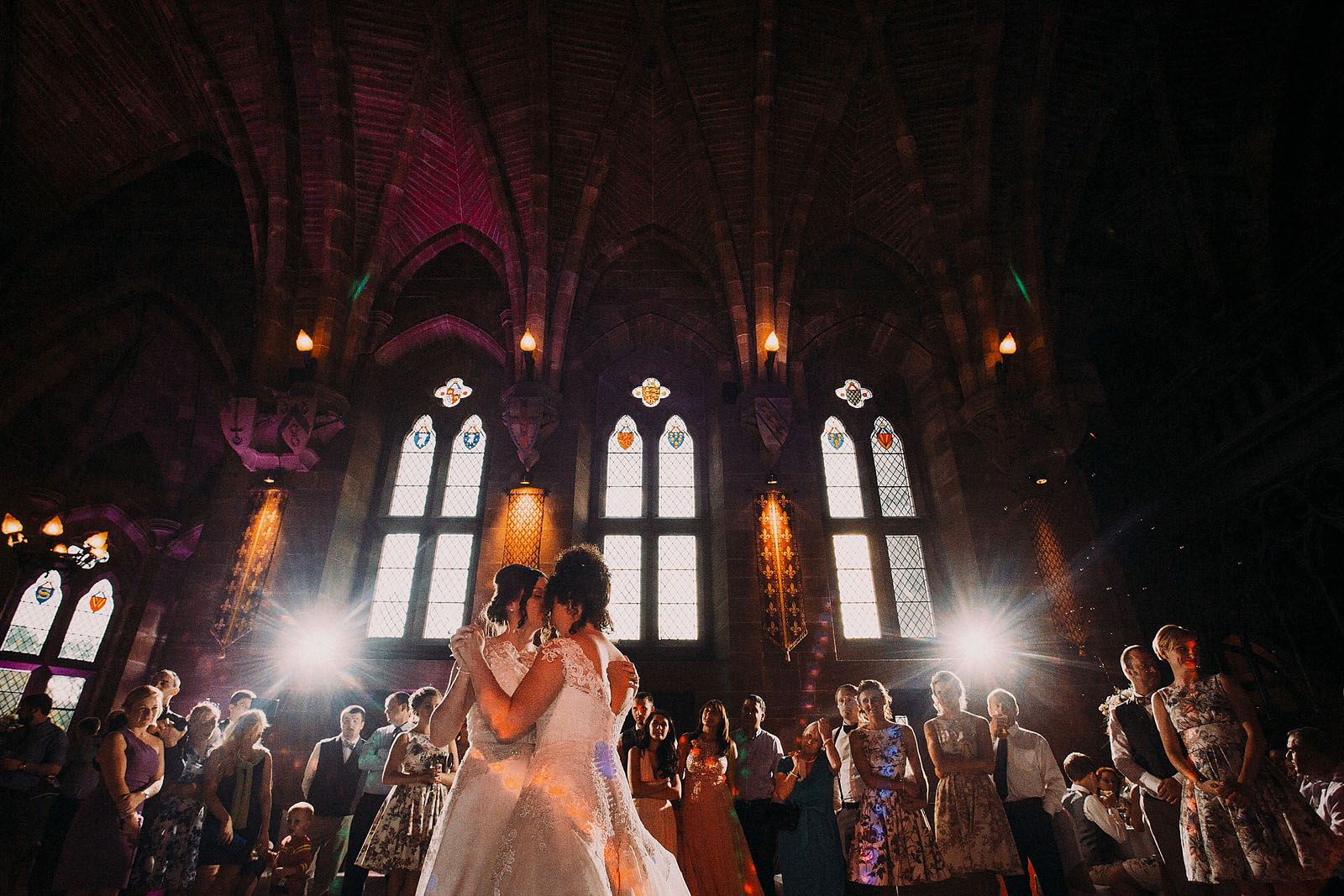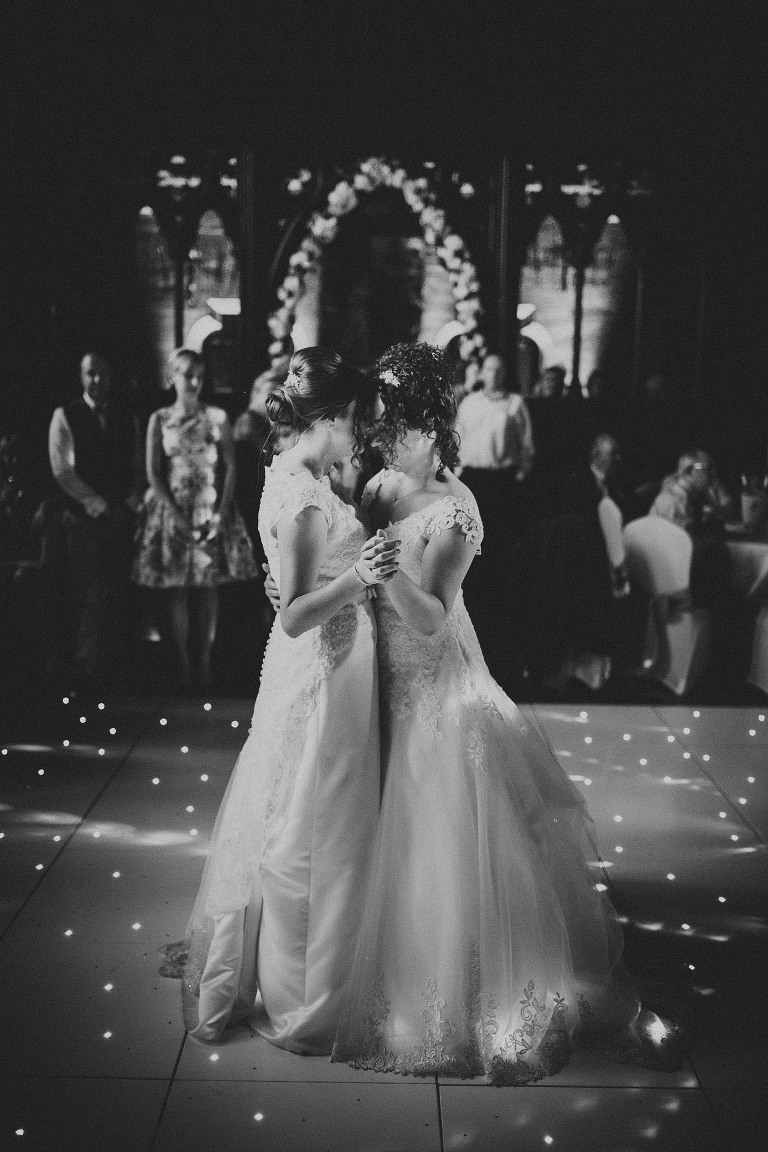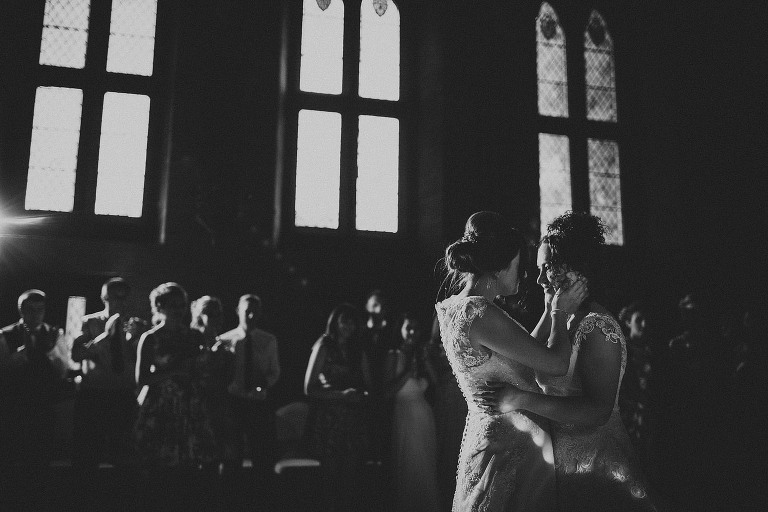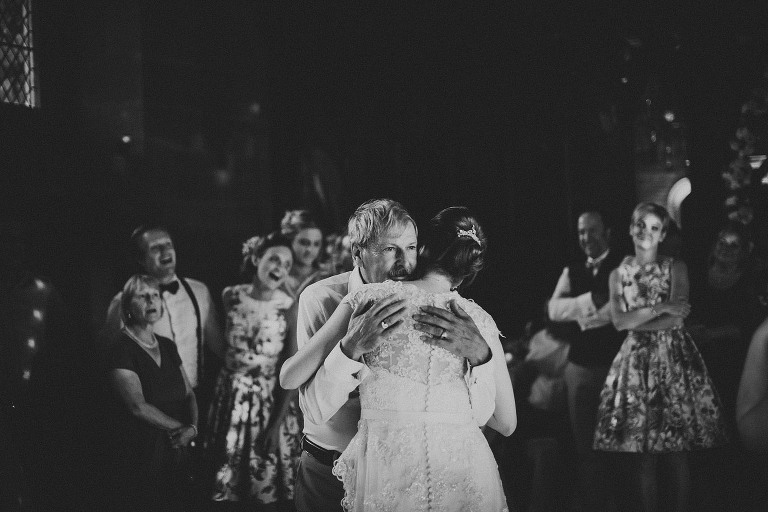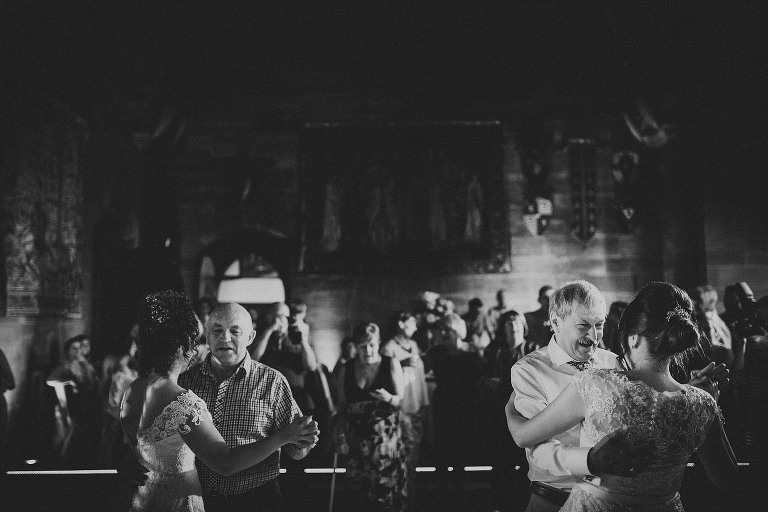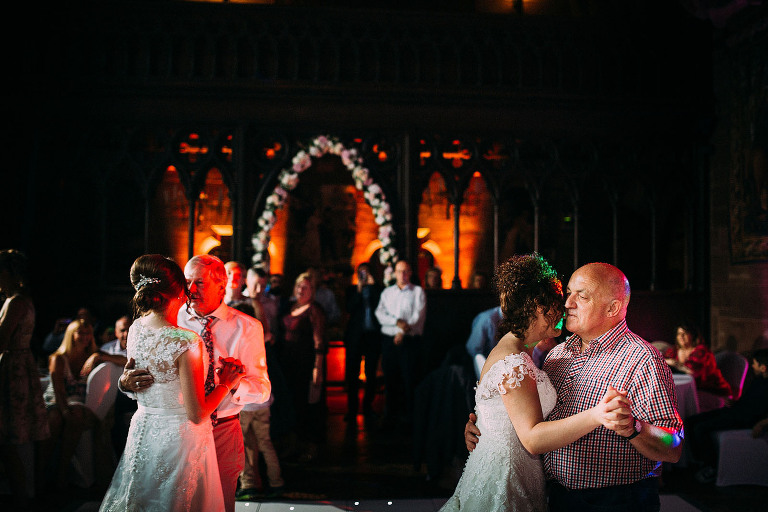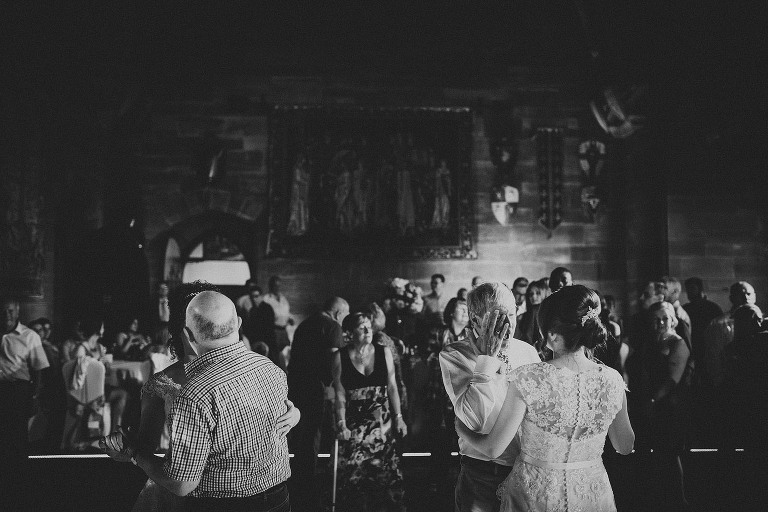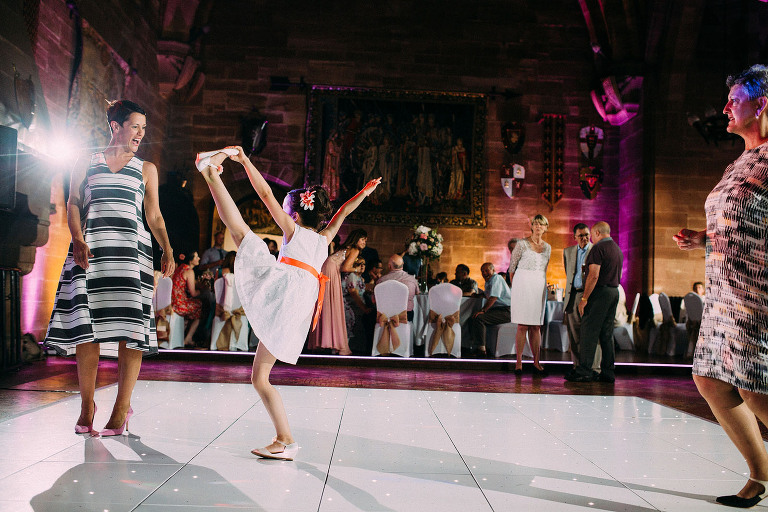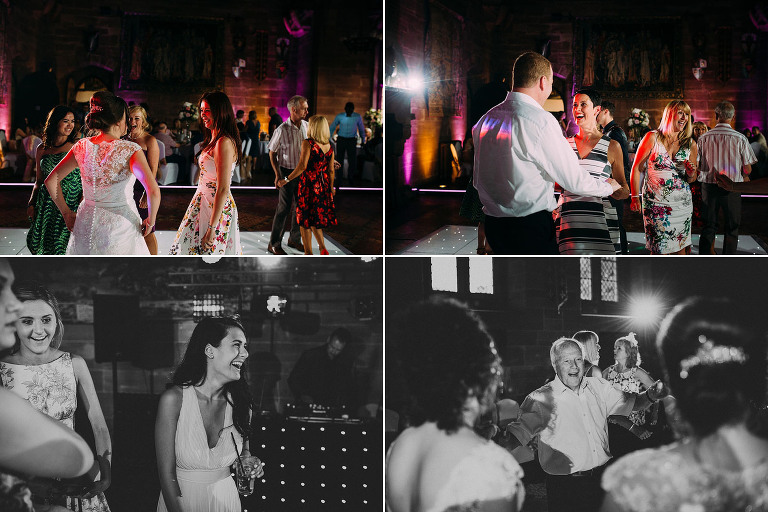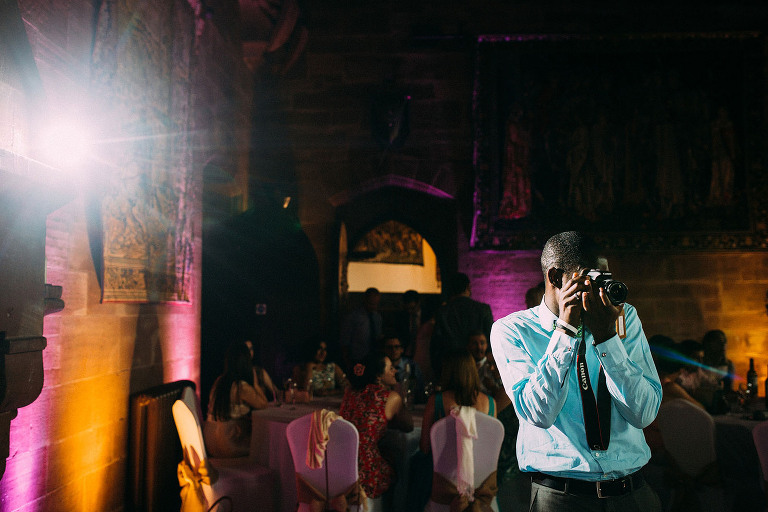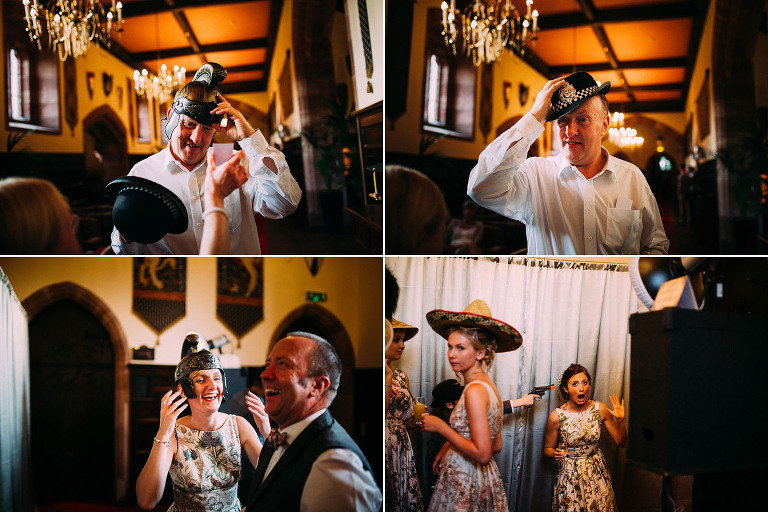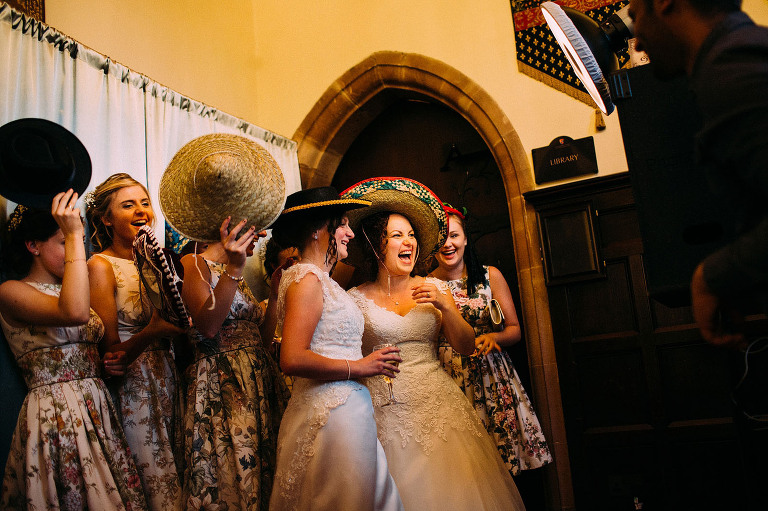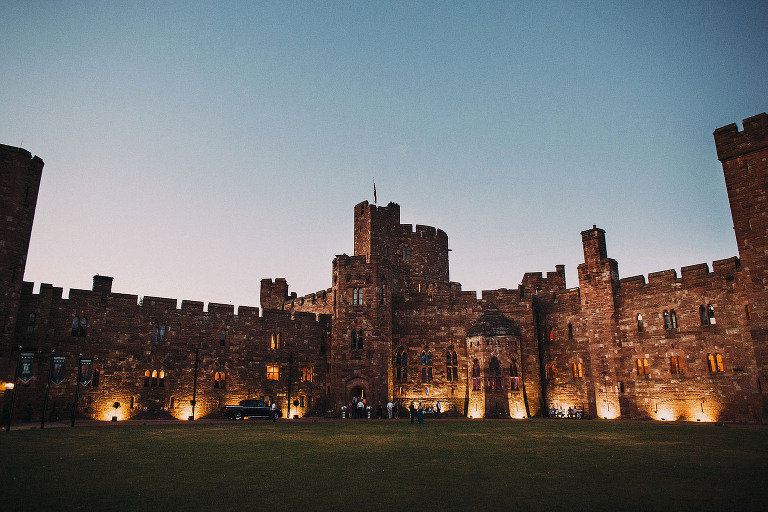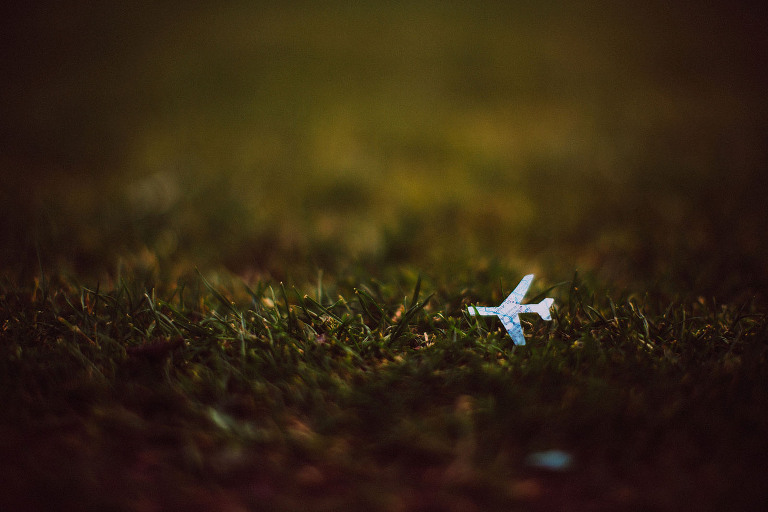 Congratulations, Emily & Laura – it was a pleasure to be part of your day!