We're having a baby!  It's the most wonderful and exciting adventure; we thought it was about time we told the world!  Baby Lawson is due to appear at the end of November, so we're over half way to having our world turned upside down (and we CAN"T WAIT!!).
Here we are five minutes after finding out…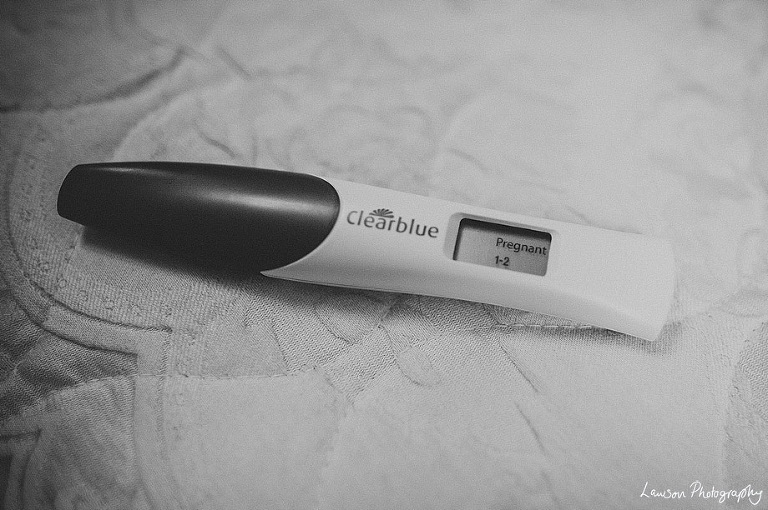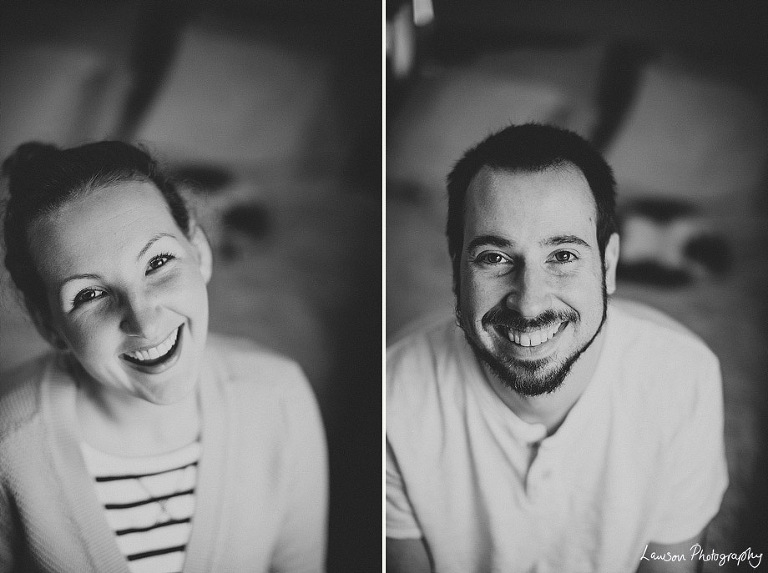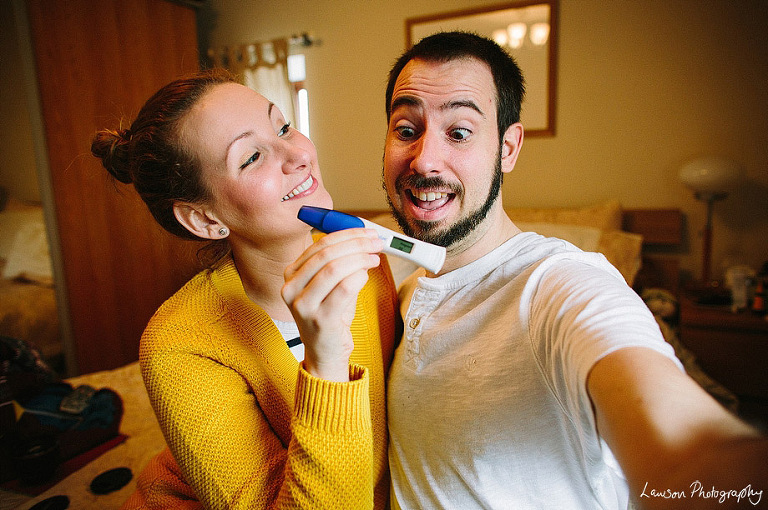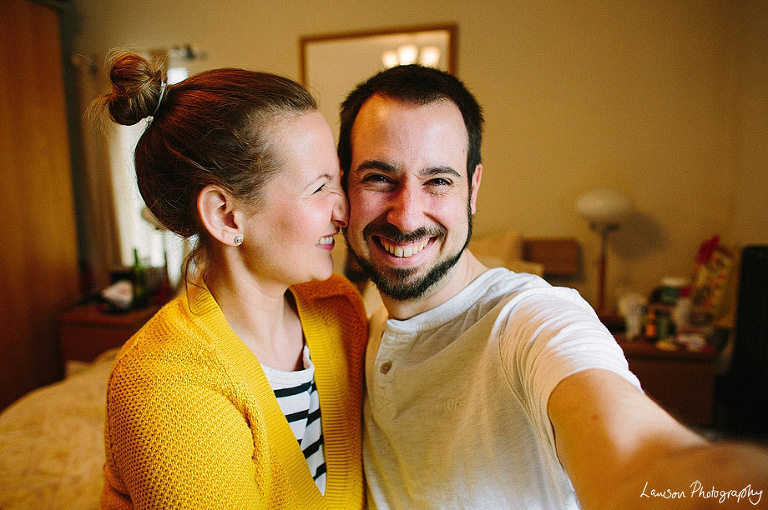 We were so excited and happy, we wanted to tell everyone!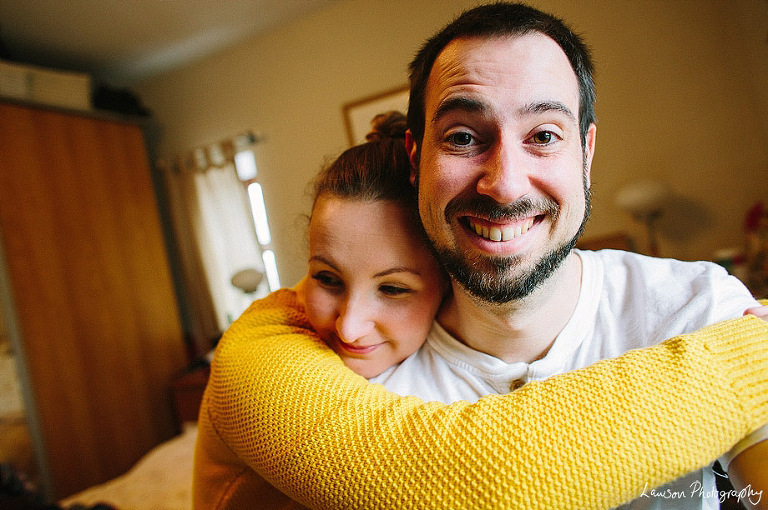 We had to wait a few weeks for our first glimpse of little Lawson.  We were so nervous before the first scan!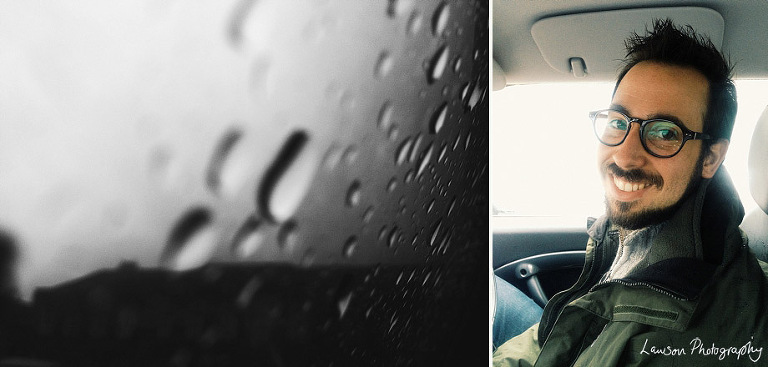 But there was our little one, doing backflips.  It was the most amazing thing we'd ever seen!

Since then we've been watching the little bump grow and enjoying every second.  I've been very lucky and haven't had any morning sickness (phew!); I've felt very calm and serene, and been enjoying lots of afternoon naps.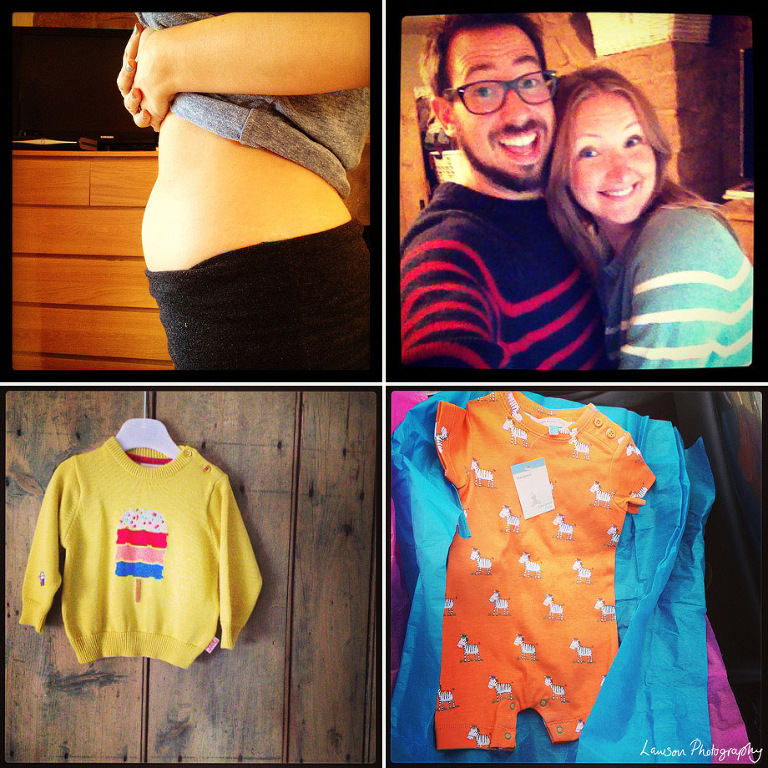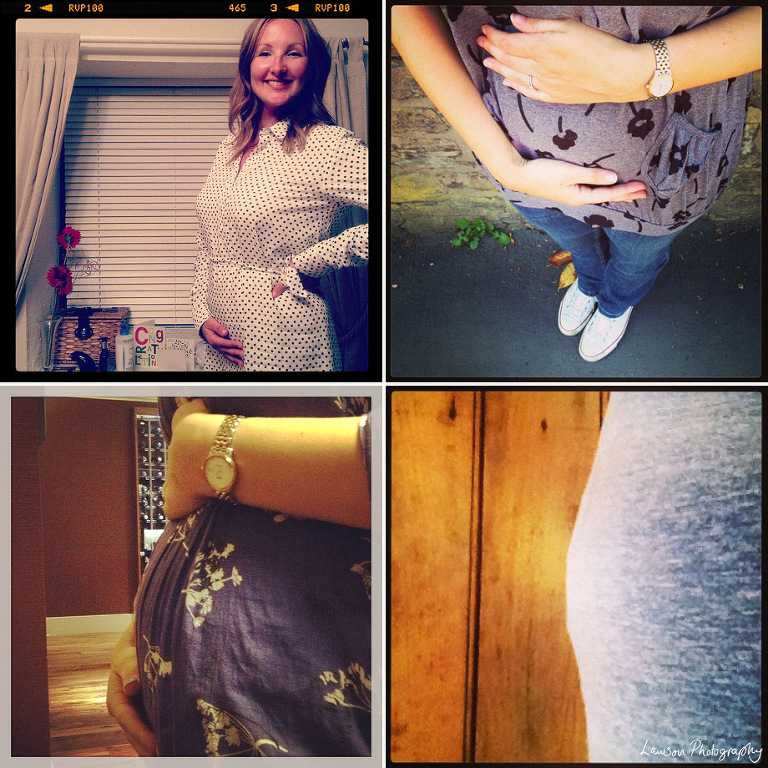 So far baby Lawson has been to 22 weddings!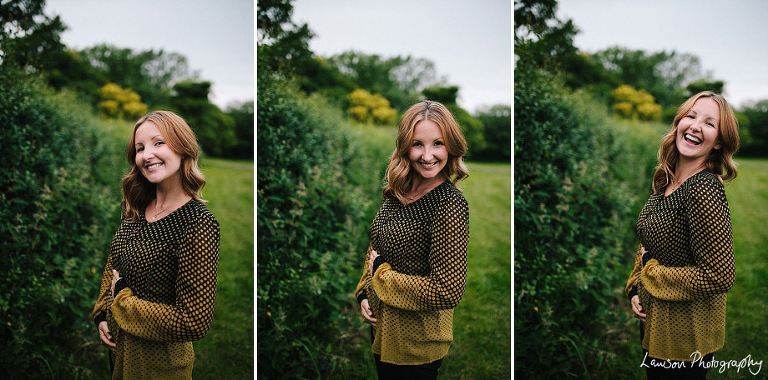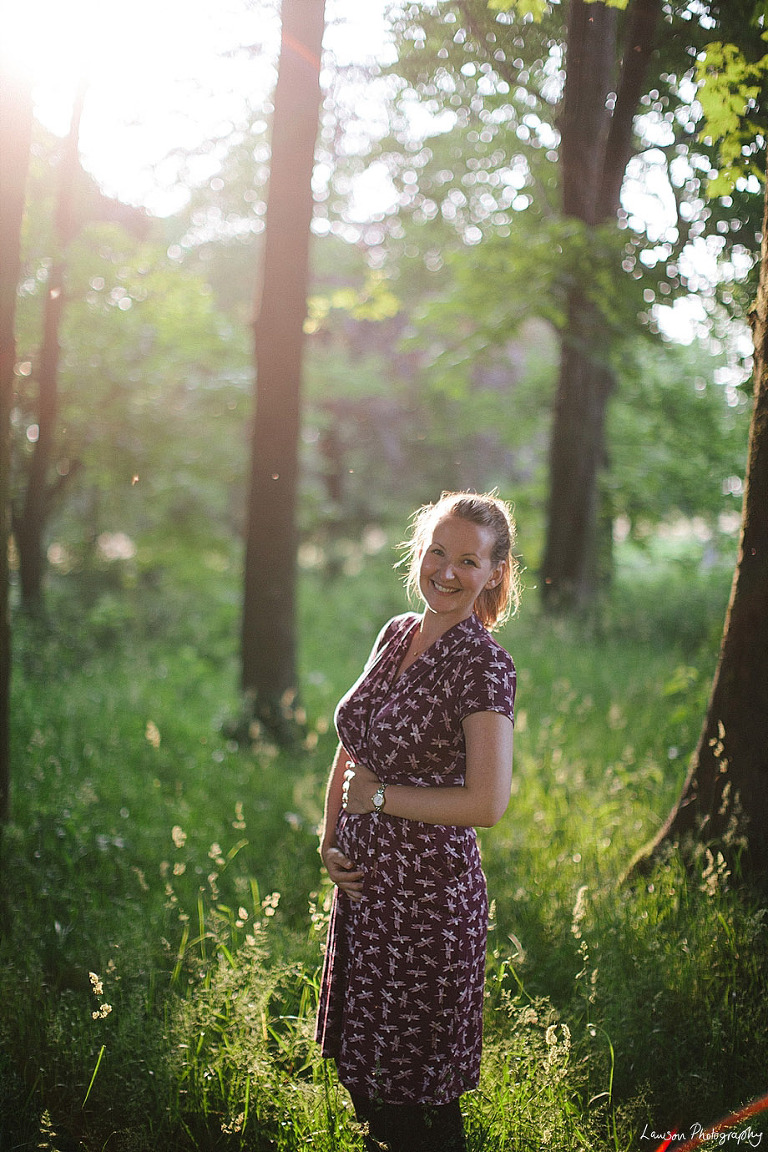 At 19 weeks we went for a 4D scan, which was absolutely BRILLIANT!  We found out we are having a boy, and were mesmerised by him; he was all snuggled up, rubbing his eyes and yawning.  An adorable sleepy baby is exactly what want!

Here I am at 20 weeks (half way!).  Even though I'm living in stretchy maternity jeans and definitely have a little bump, I'm still waiting to pop and not just look a bit tubby!
I feel him wriggling around all the time now.  My new hobby is lying around and feeling the kicks, it really is wonderful.  A few days ago Pete felt him kick for the first time, he was pretty excited…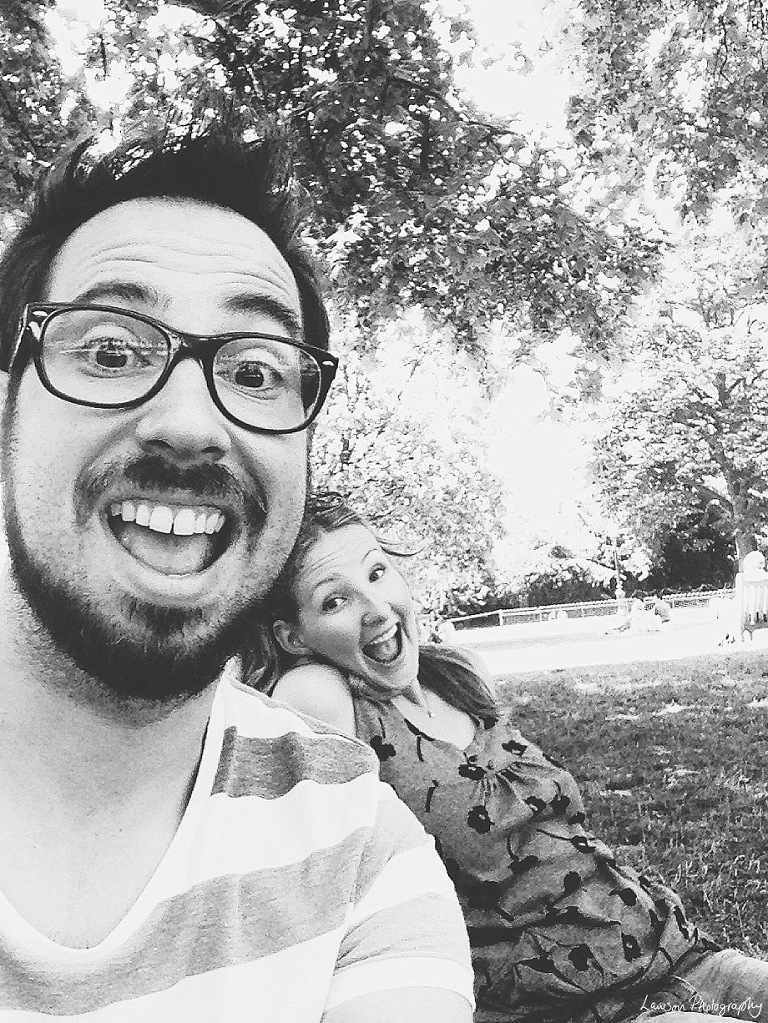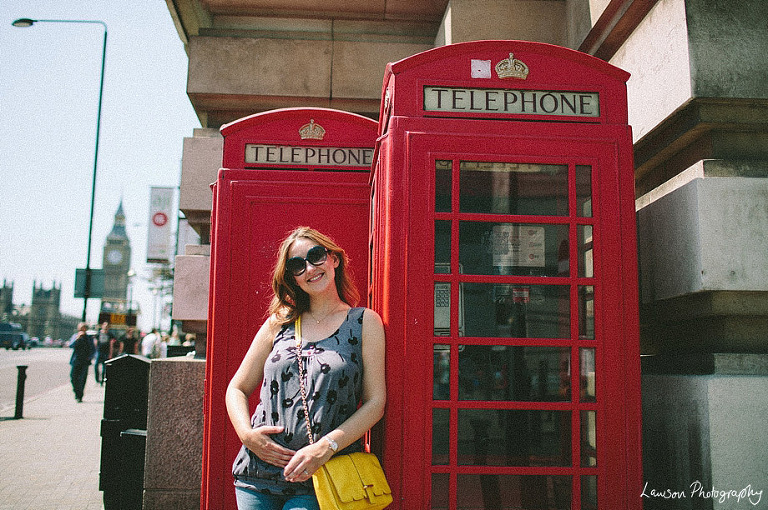 We're so happy to be having a little boy!  We would have been happy to have had a girl (as long as they're healthy we're happy!), but we've always talked about our future son Albert.  Now we can talk to little Bertie the bump and get excited about the little man who is joining our family.  We can't wait to meet you Albert Lawson.