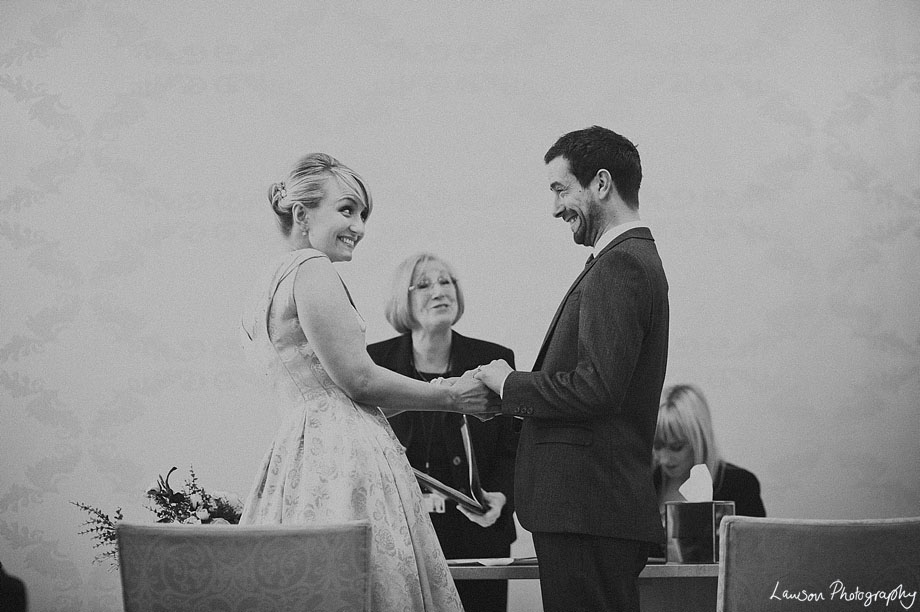 It's always so lovely to shoot a friend's wedding.  I've known James since I was 16 so I can safely say that he is one of the very nicest people I know, and Hannah isn't too bad either 🙂
This wedding was all about celebrating with the people that they love, nothing formal, nothing stuffy.  Just an amazing day, with a wedding in it, which also happened to be their 8 year anniversary.
Here are a few hundred of our favourites: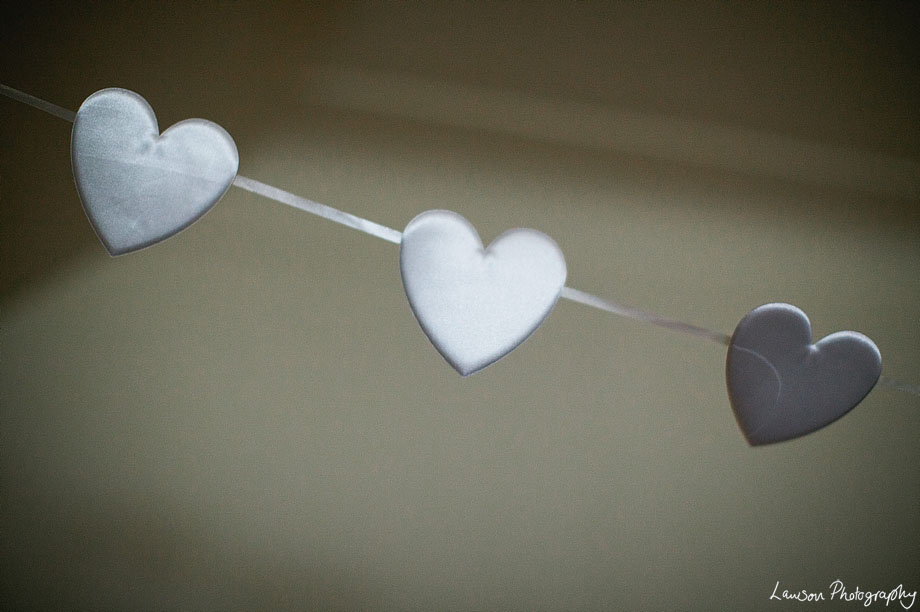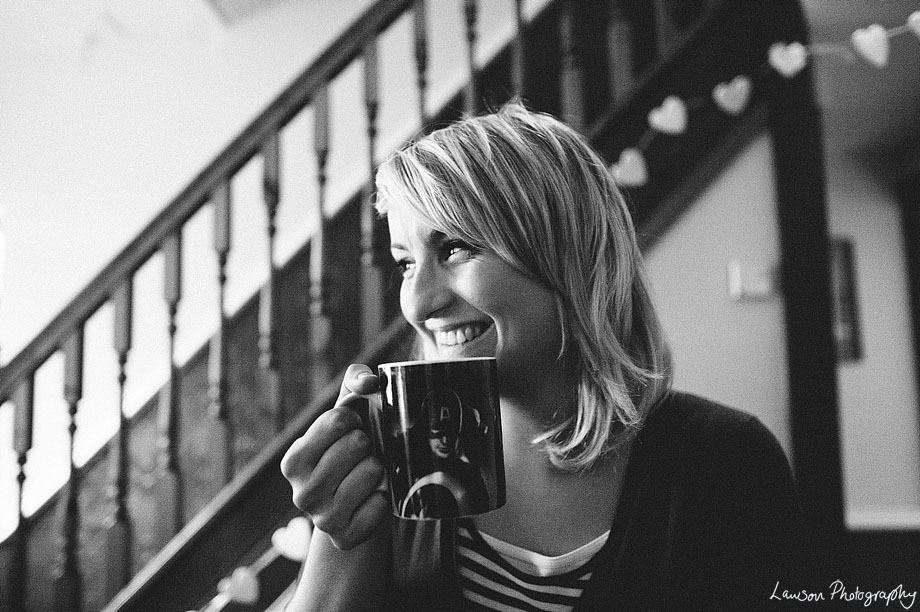 The chef, hard at work.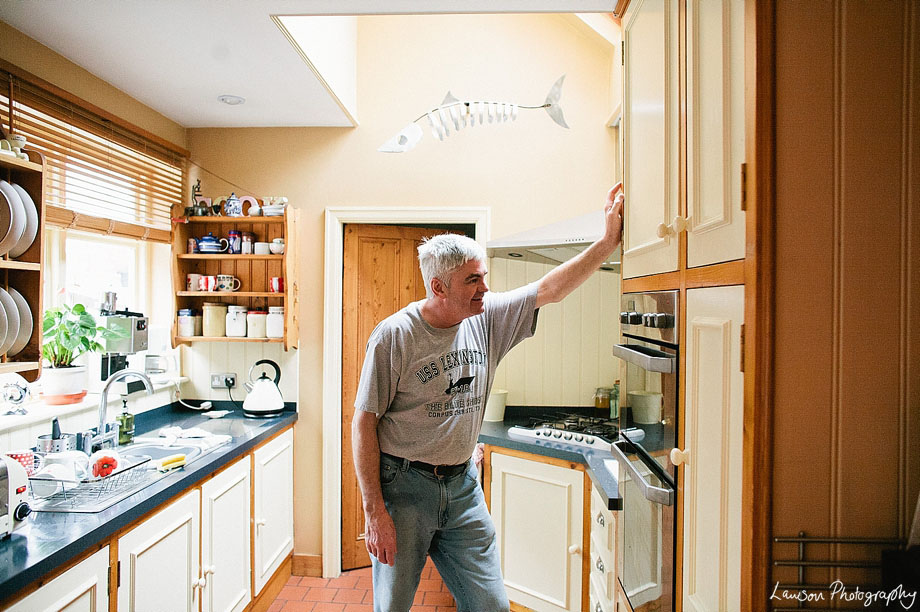 Hannah's gorgeous 1950s vintage dress: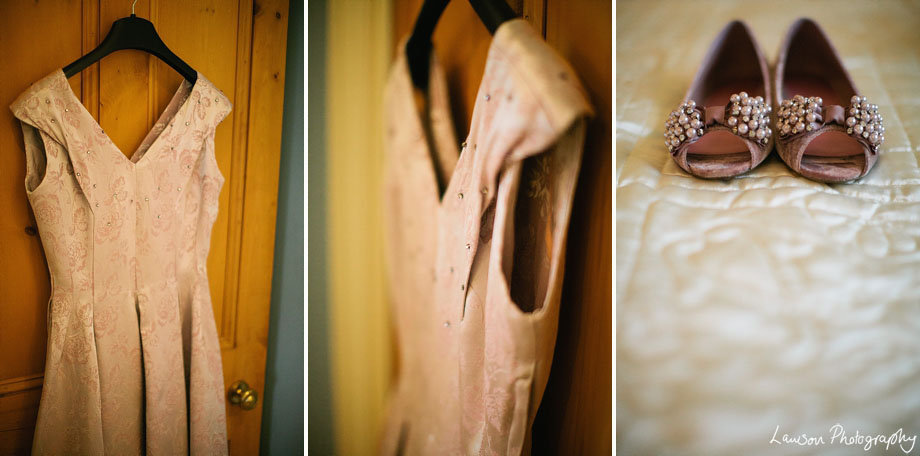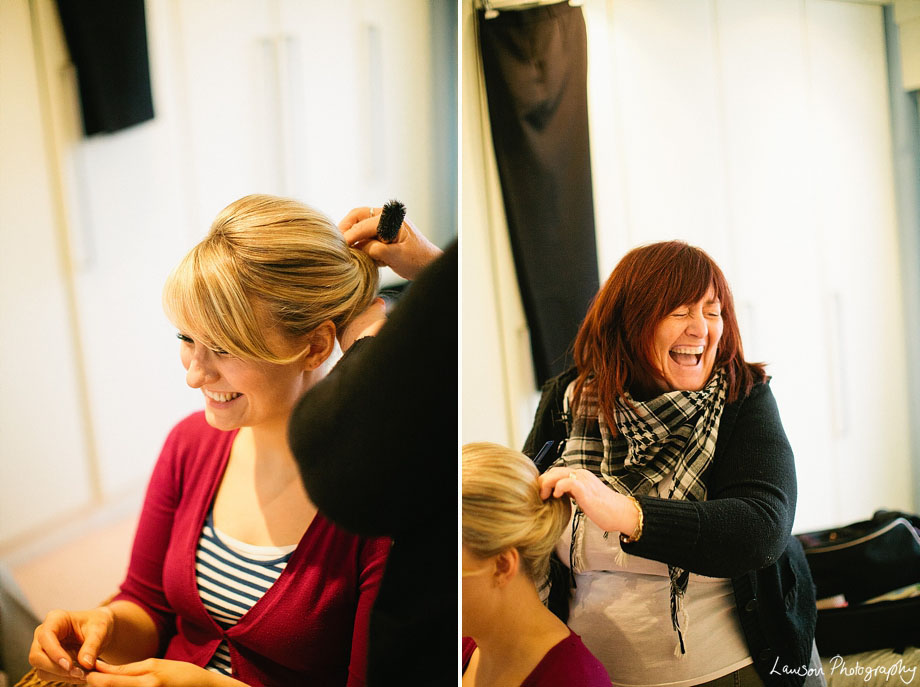 Meanwhile, at James's house, his Mum was rocking the most awesome pair of slippers…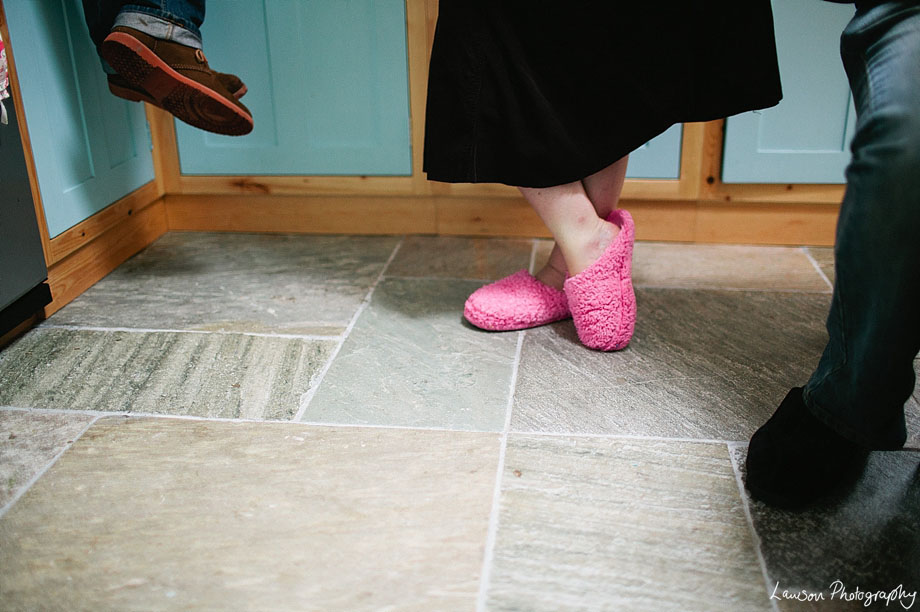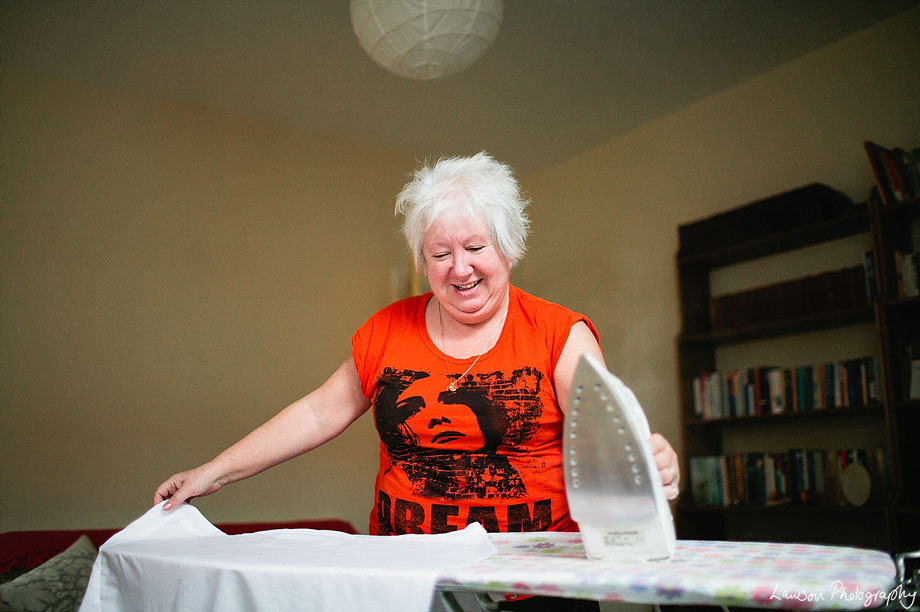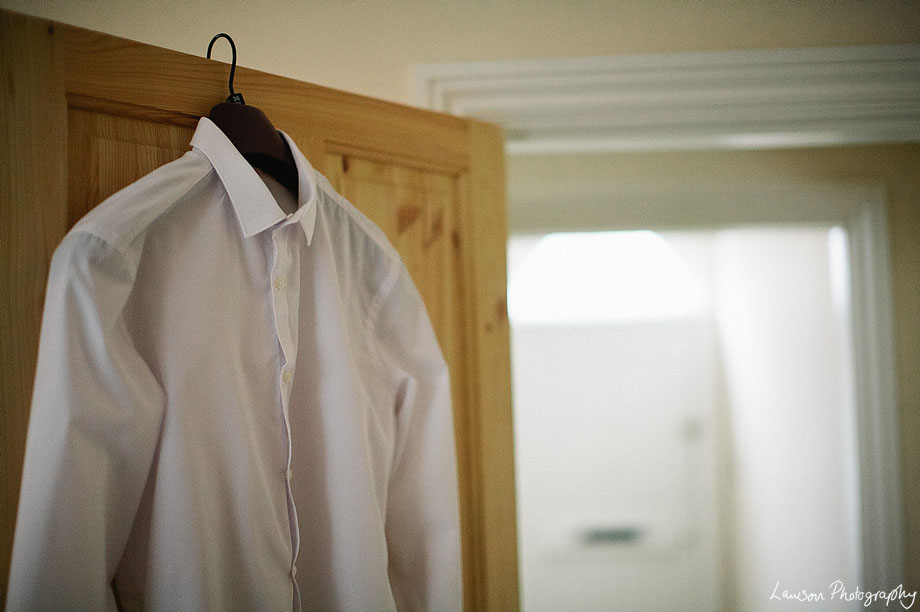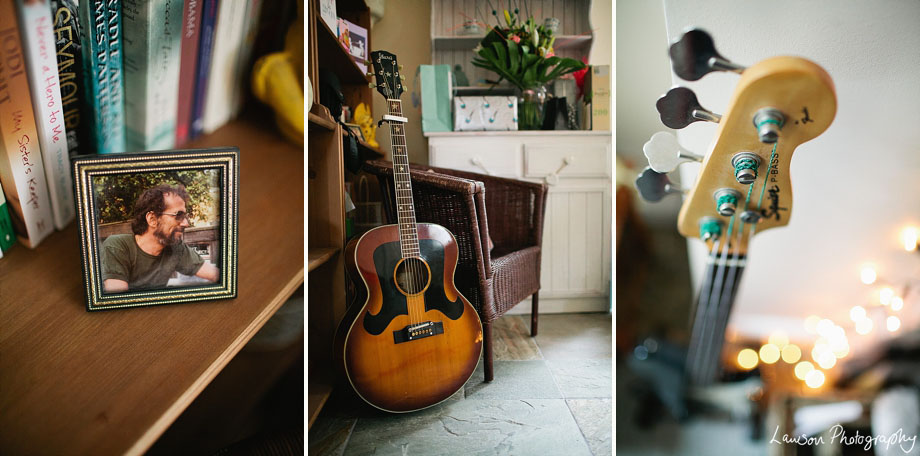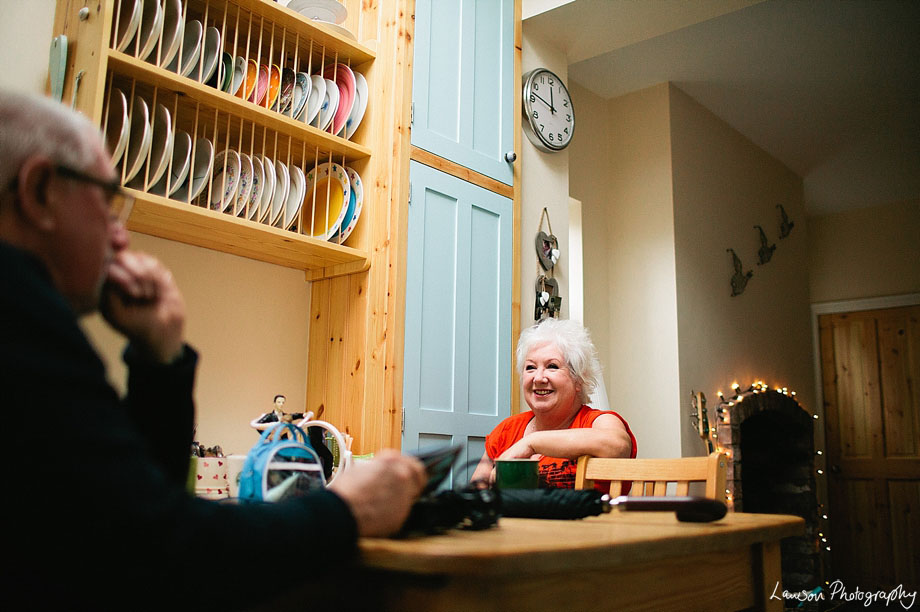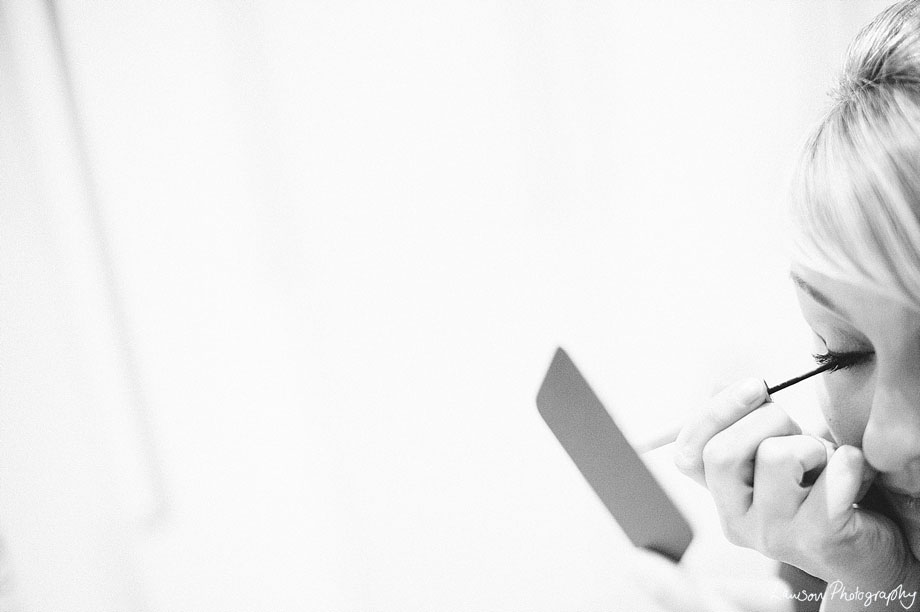 A 'with sympathy' card for James, from Hannah's brothers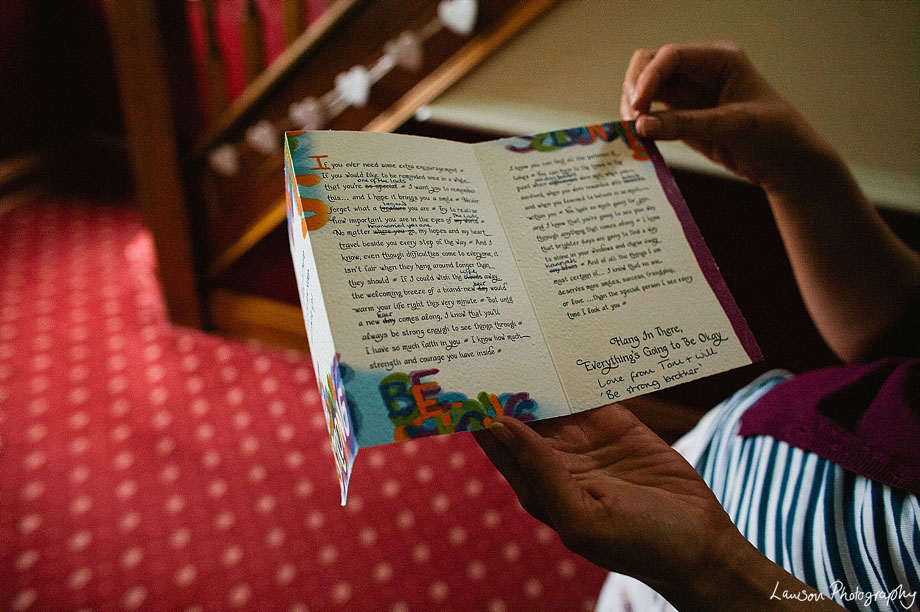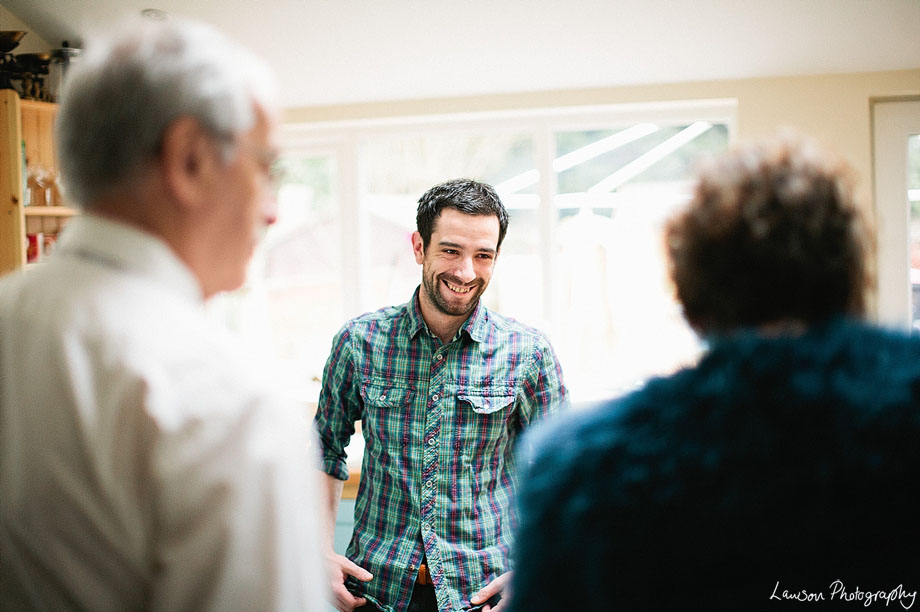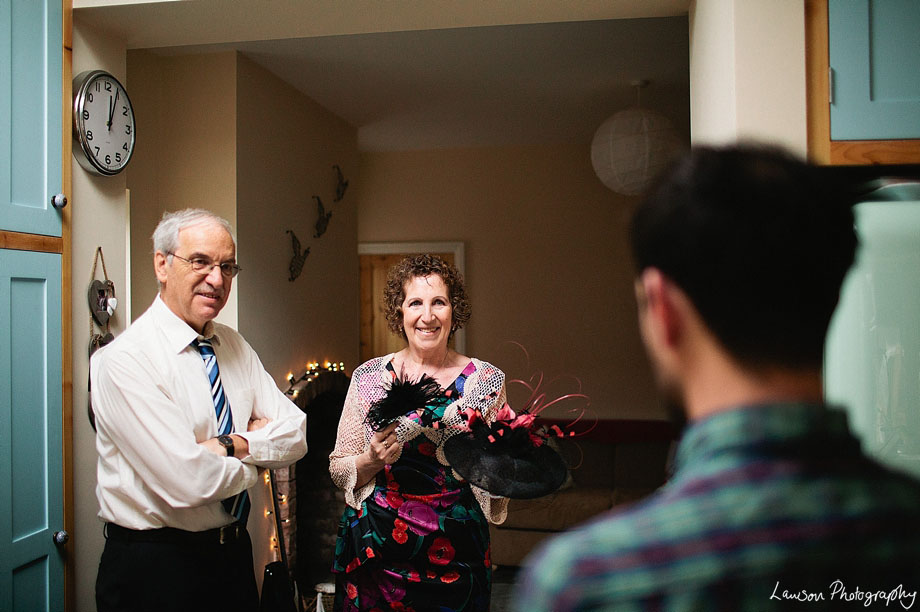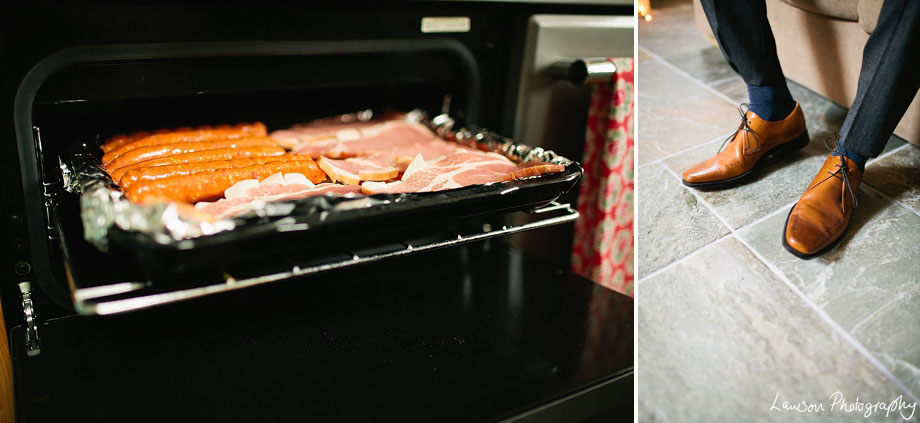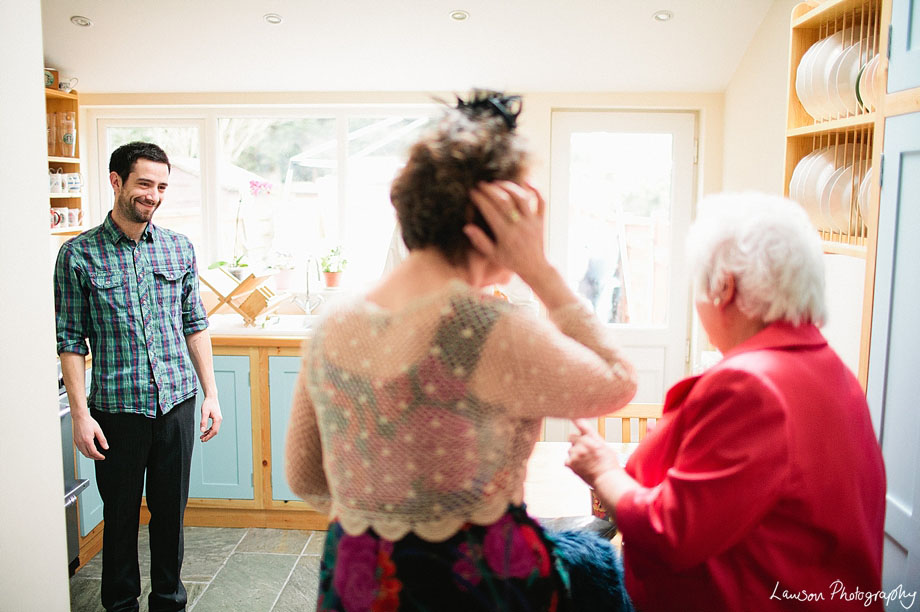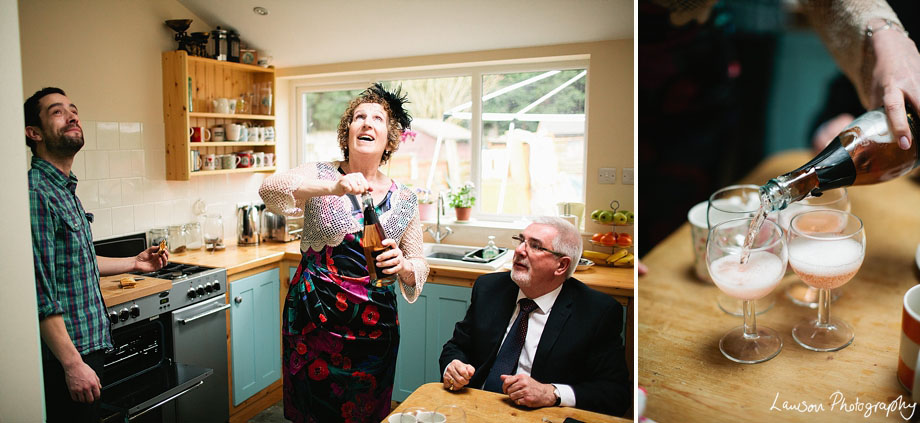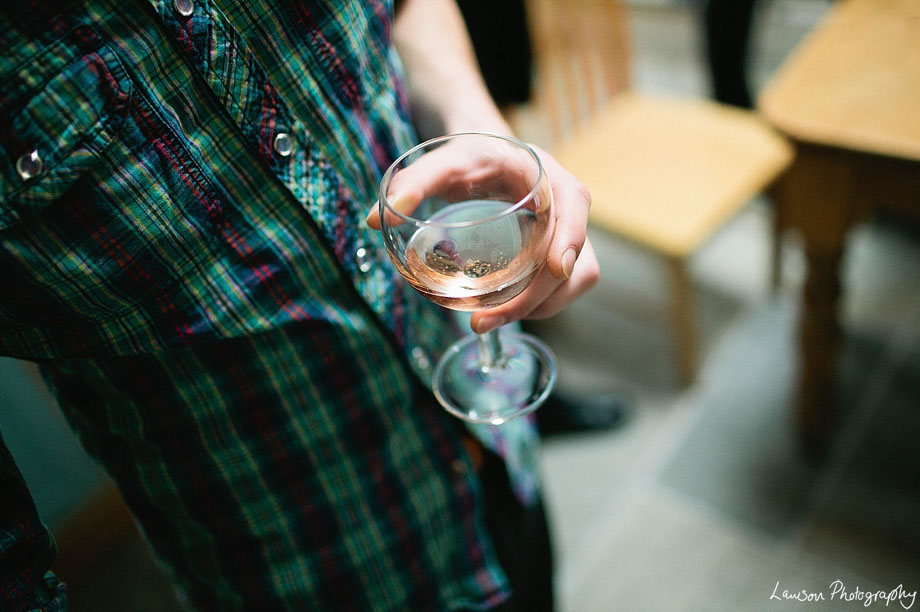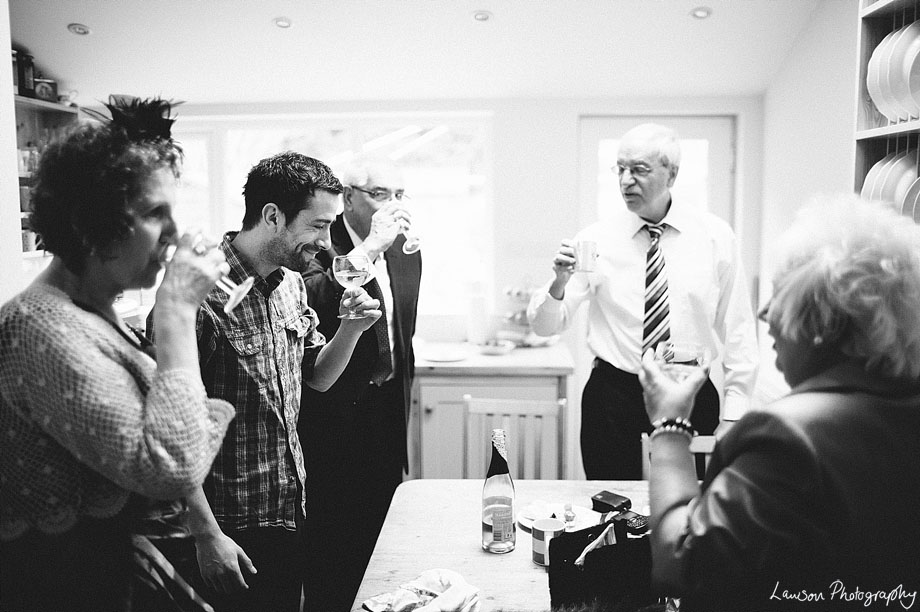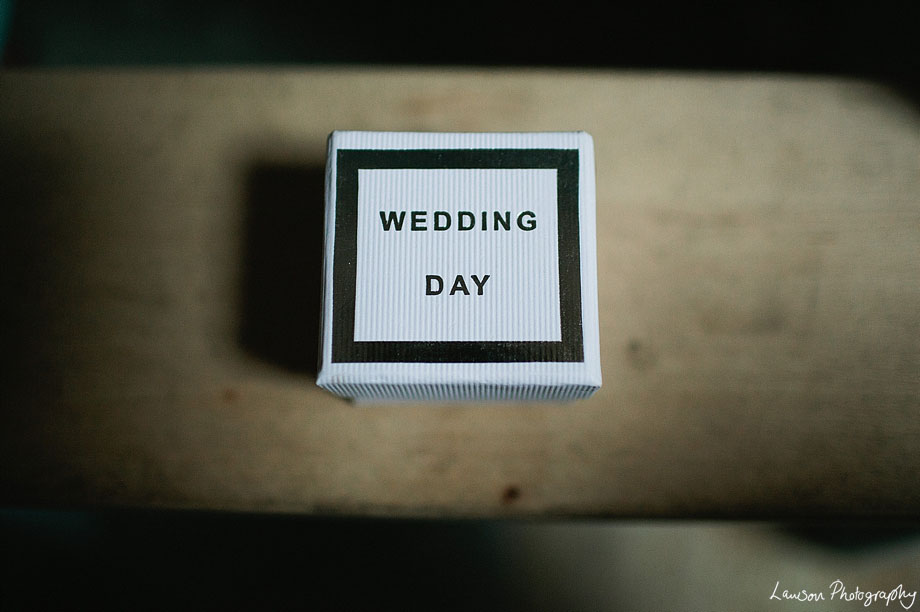 I asked him if he was excited, he was. 🙂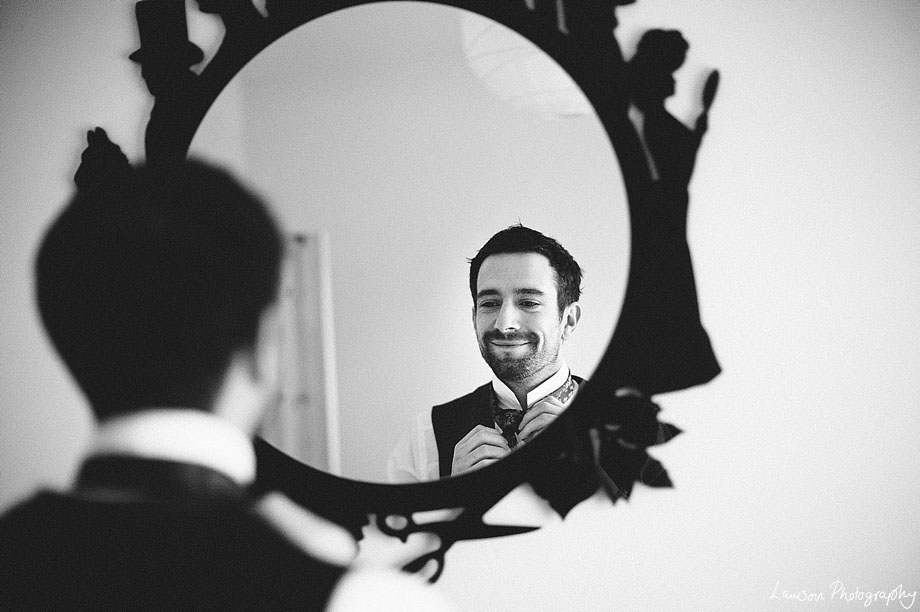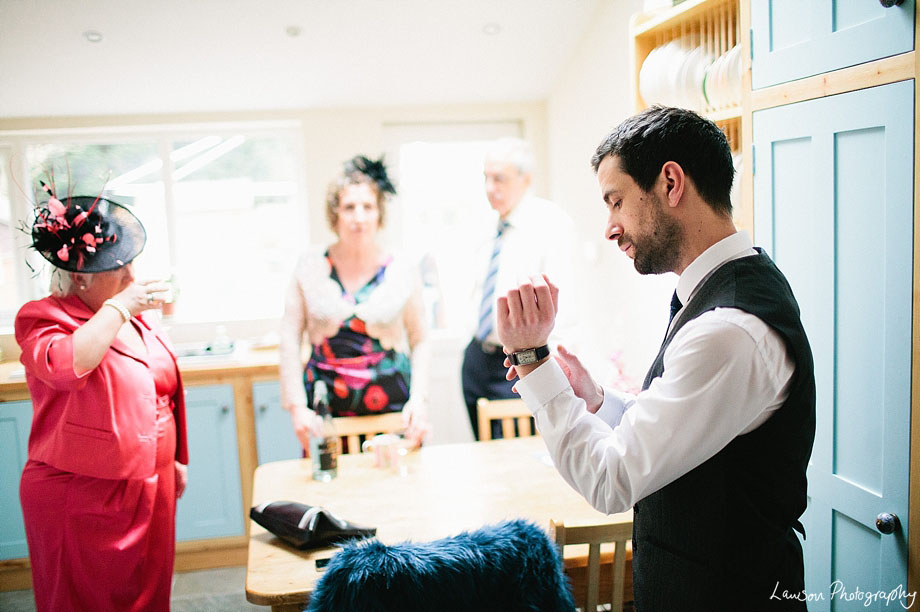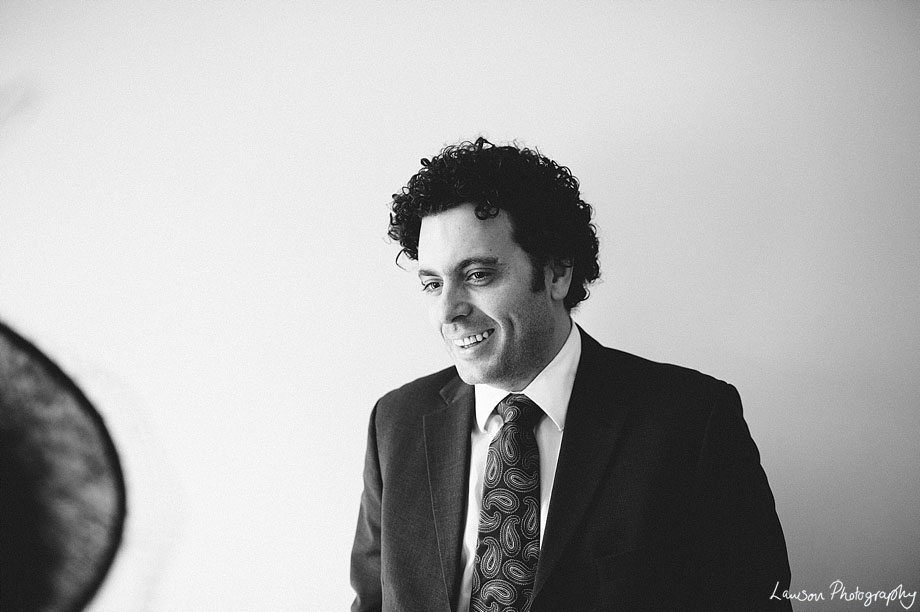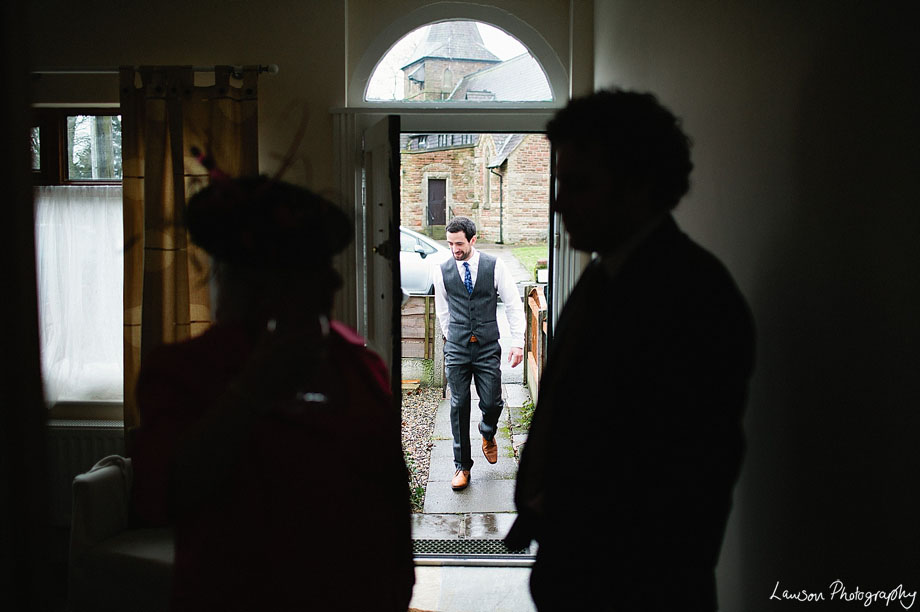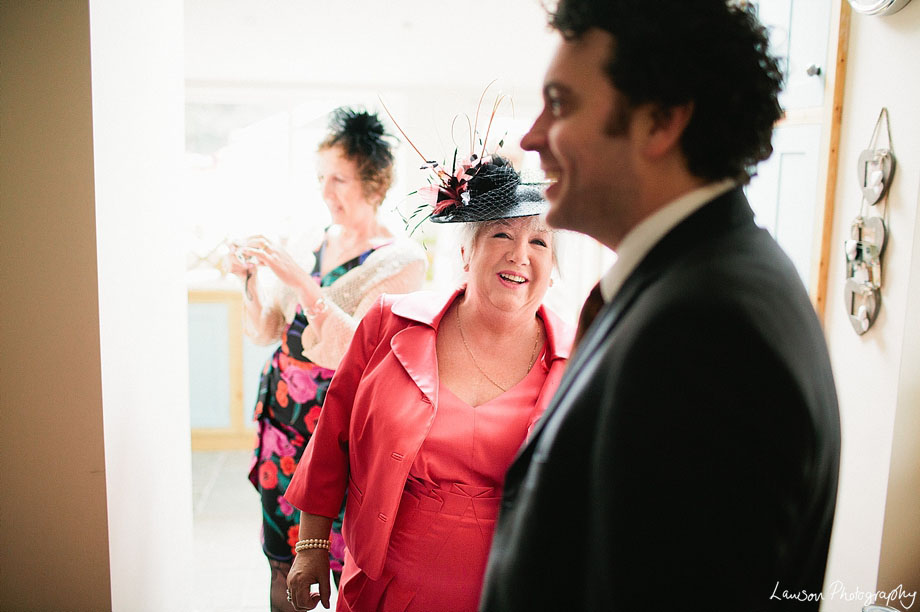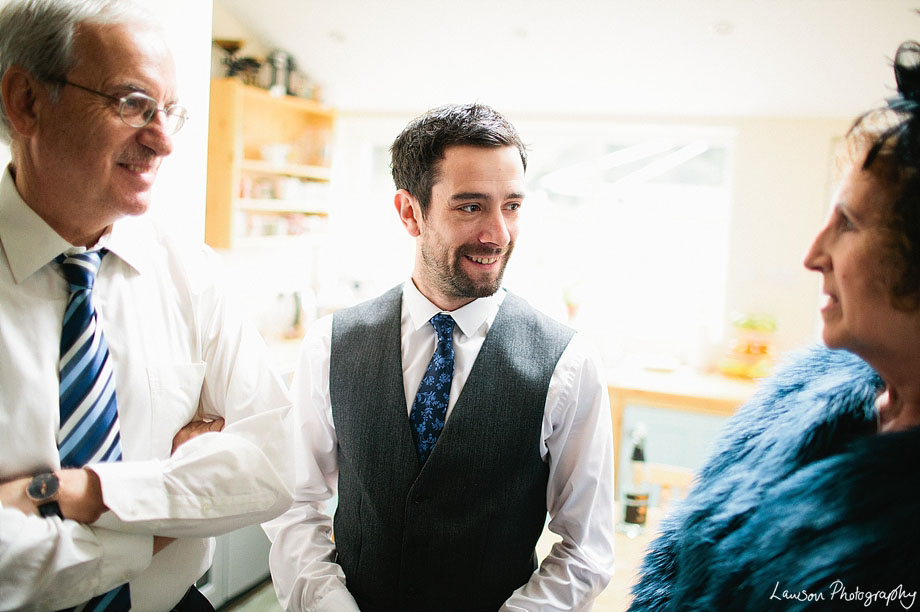 Hannah's brothers are both in the Army and it was pretty rare to have them both home.  Her little brother, Will, surprised Hannah with his snazzy army 'costume'.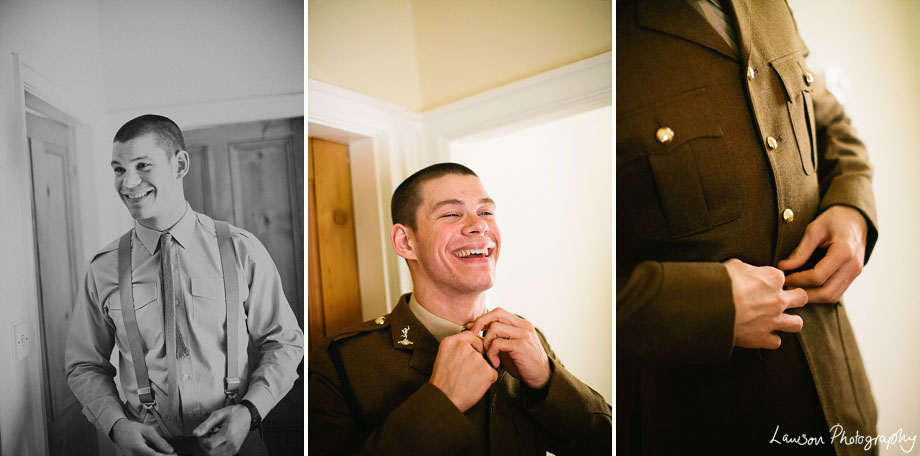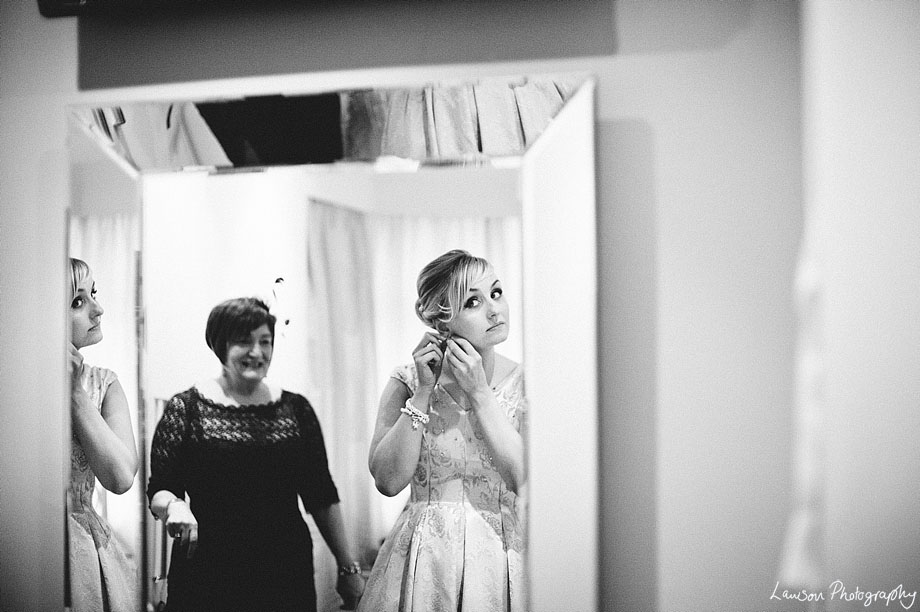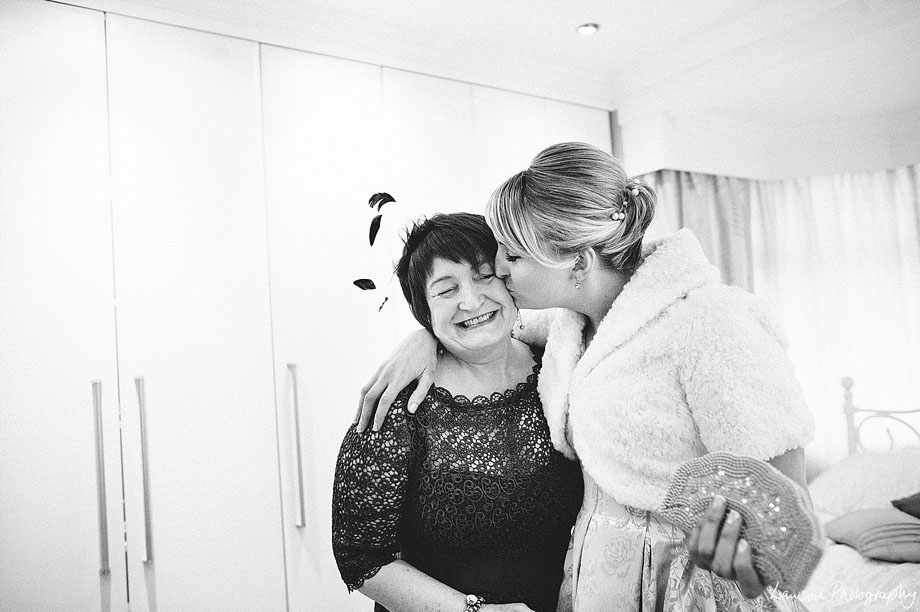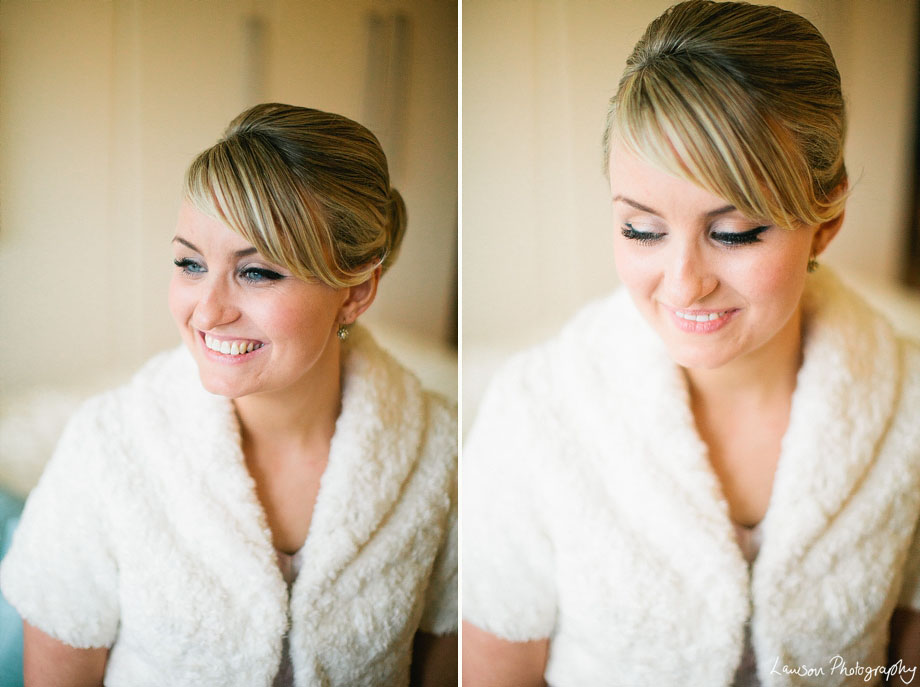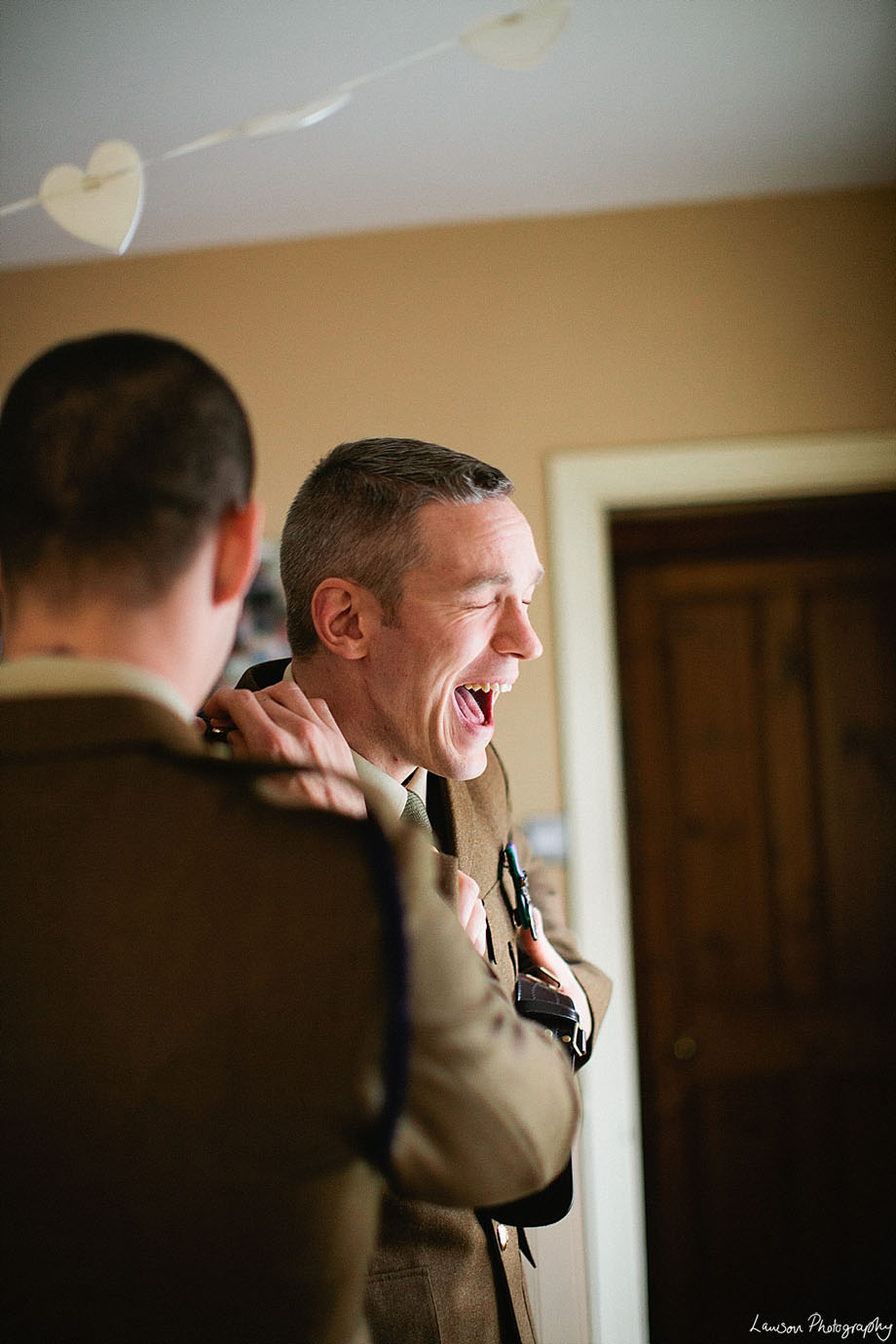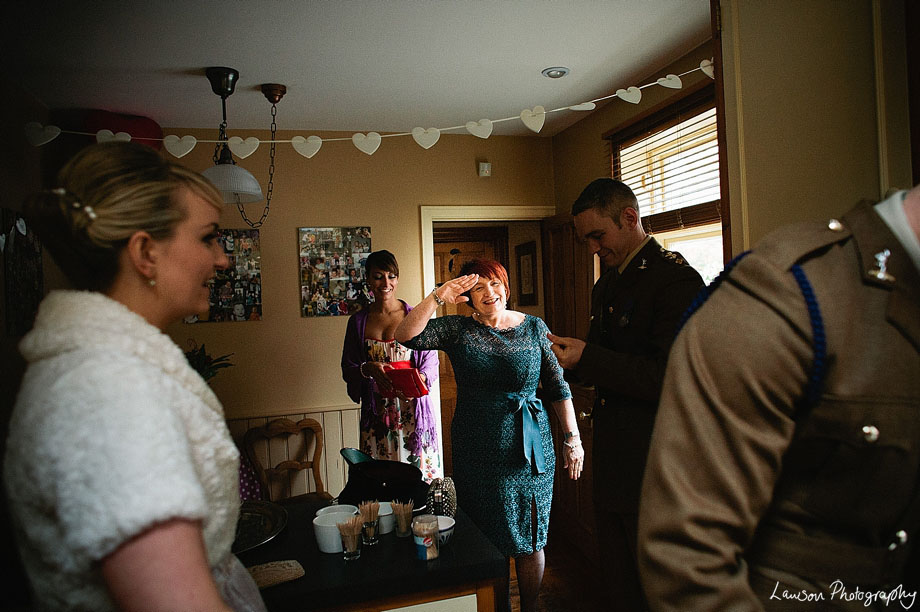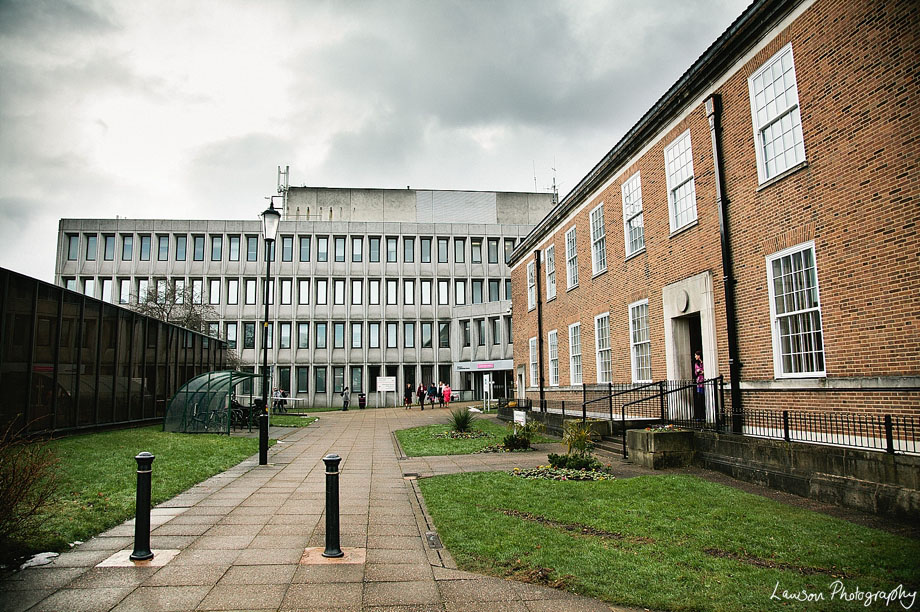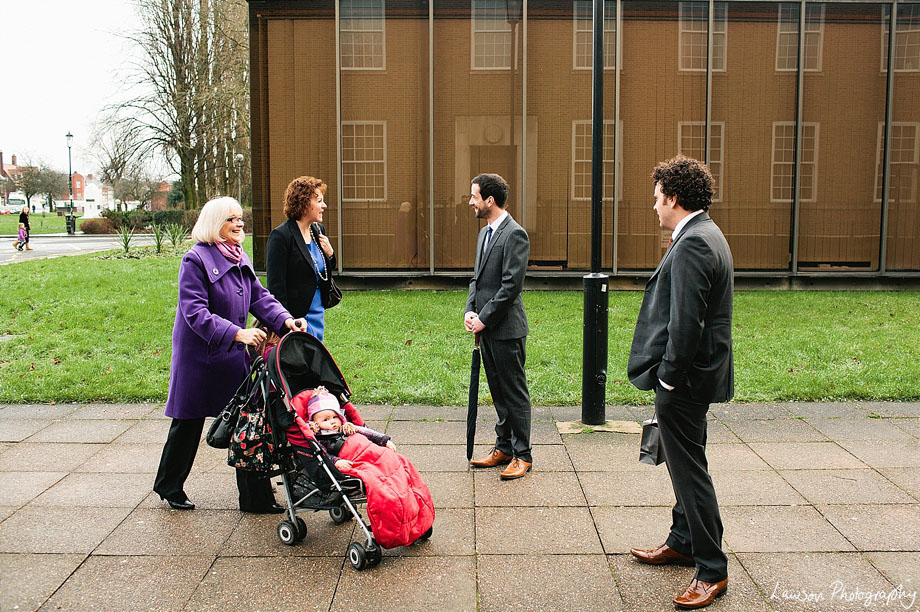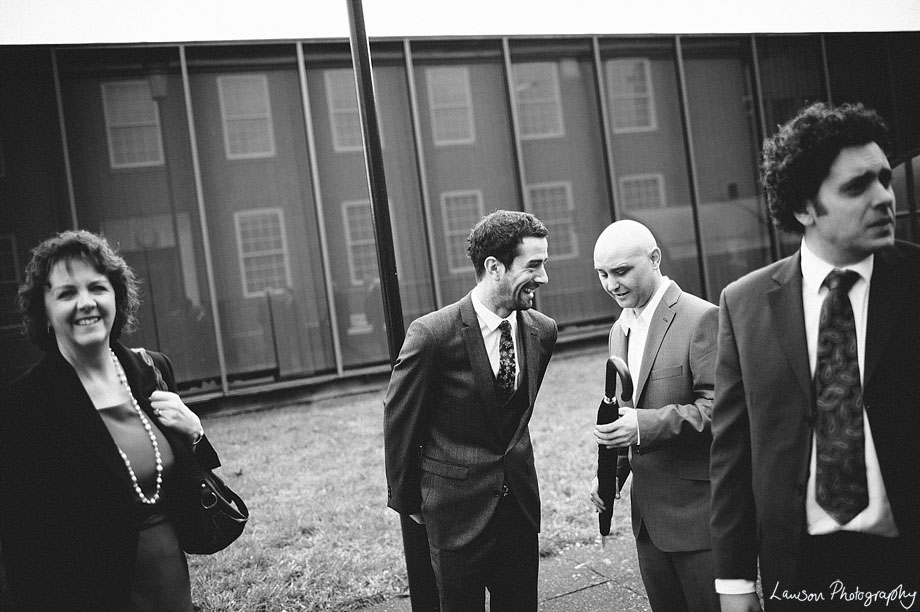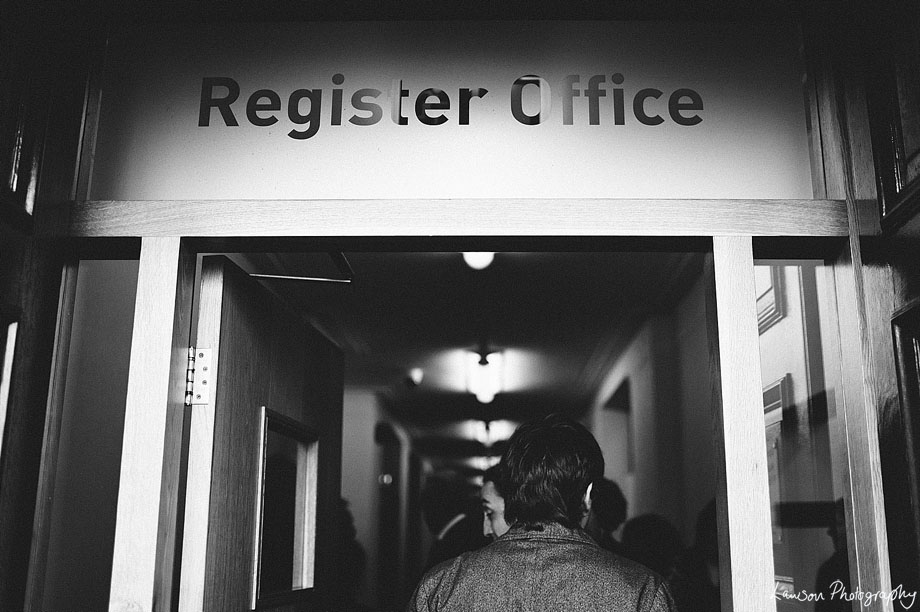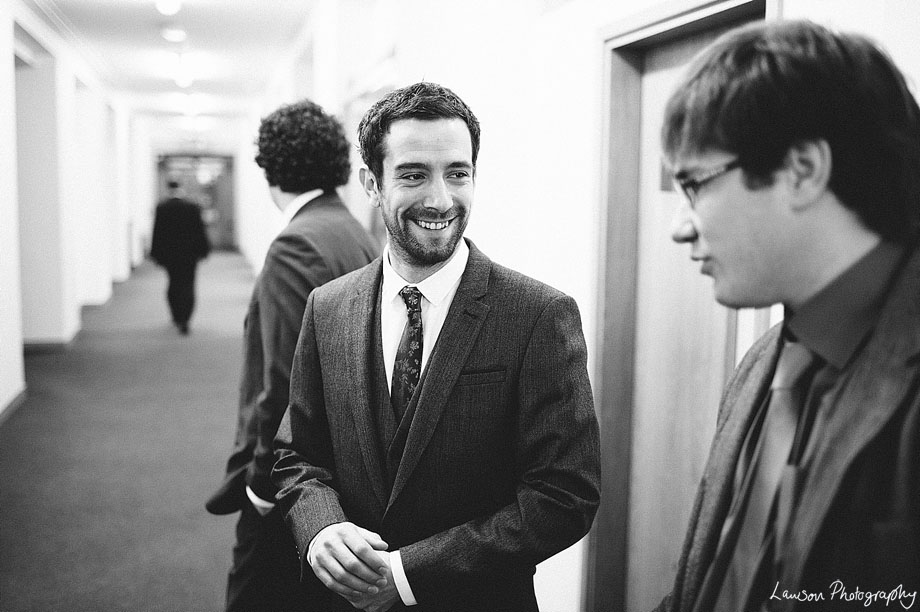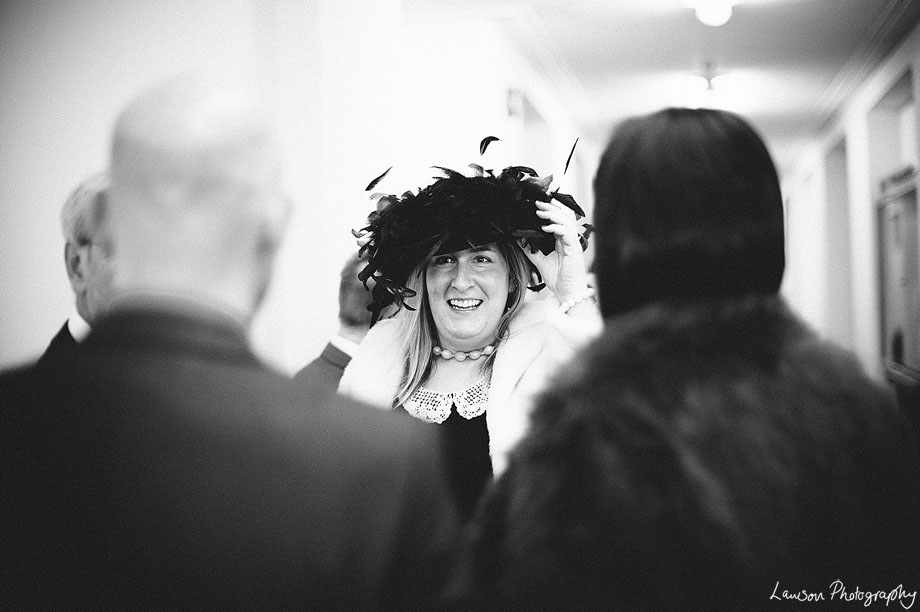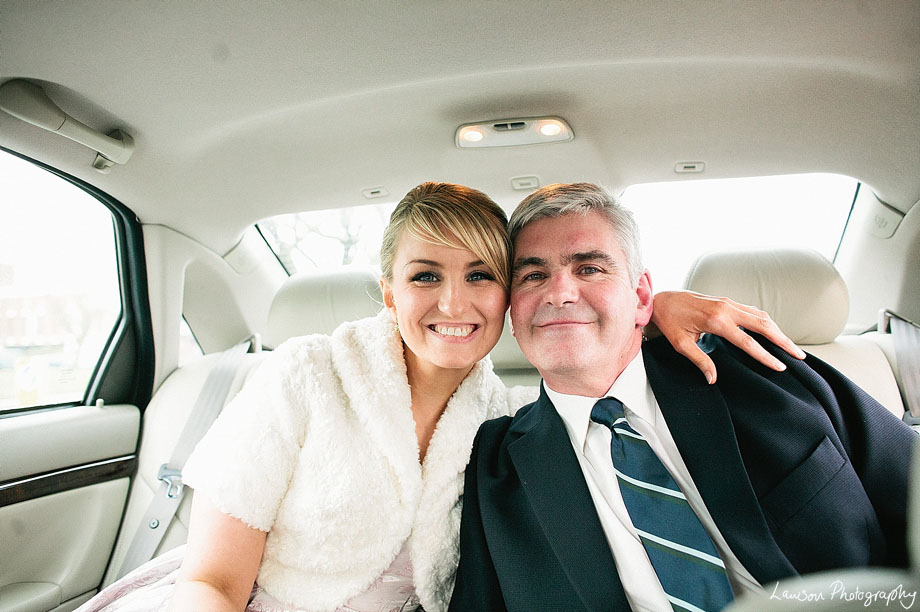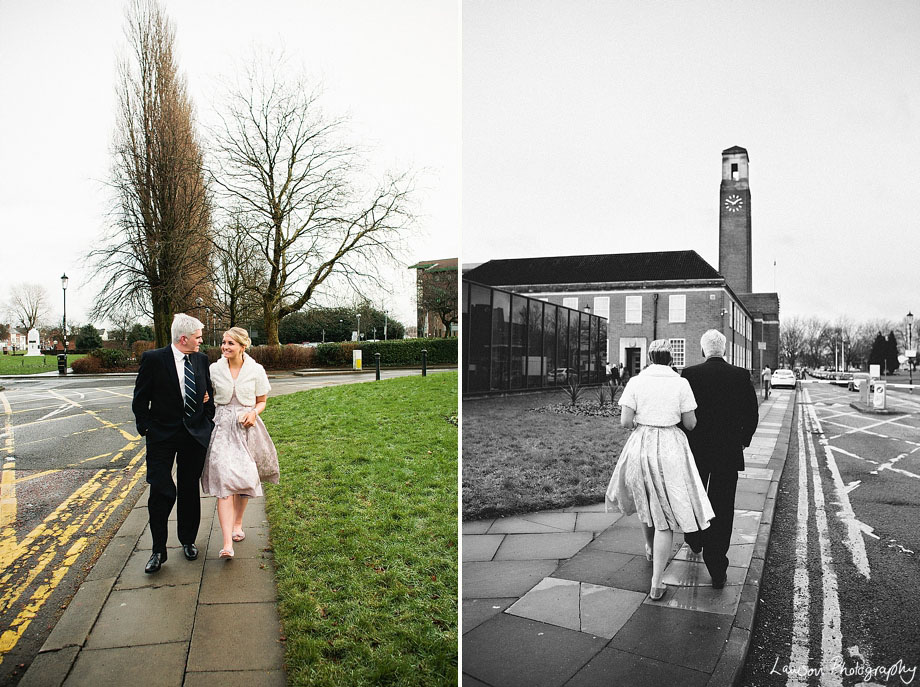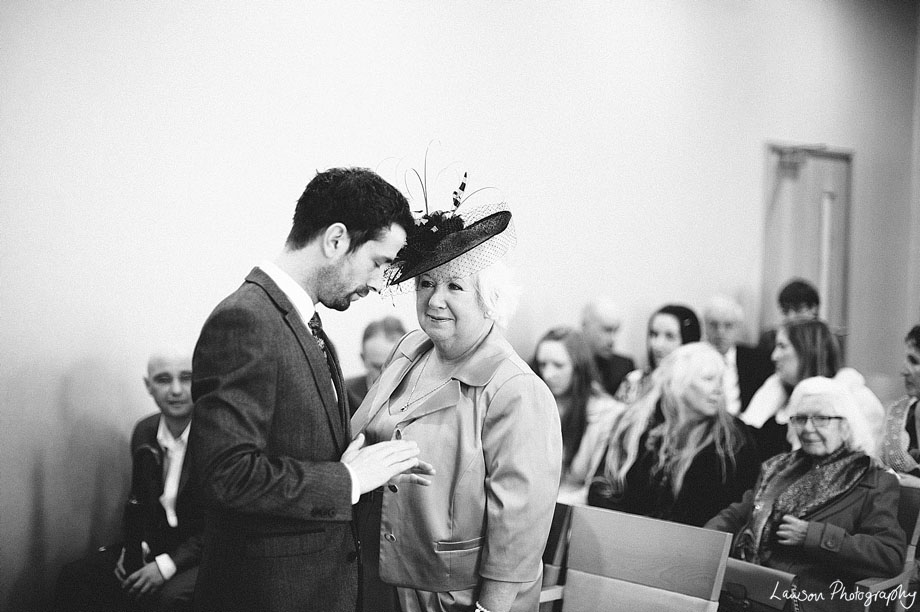 A little dancing at the top of the aisle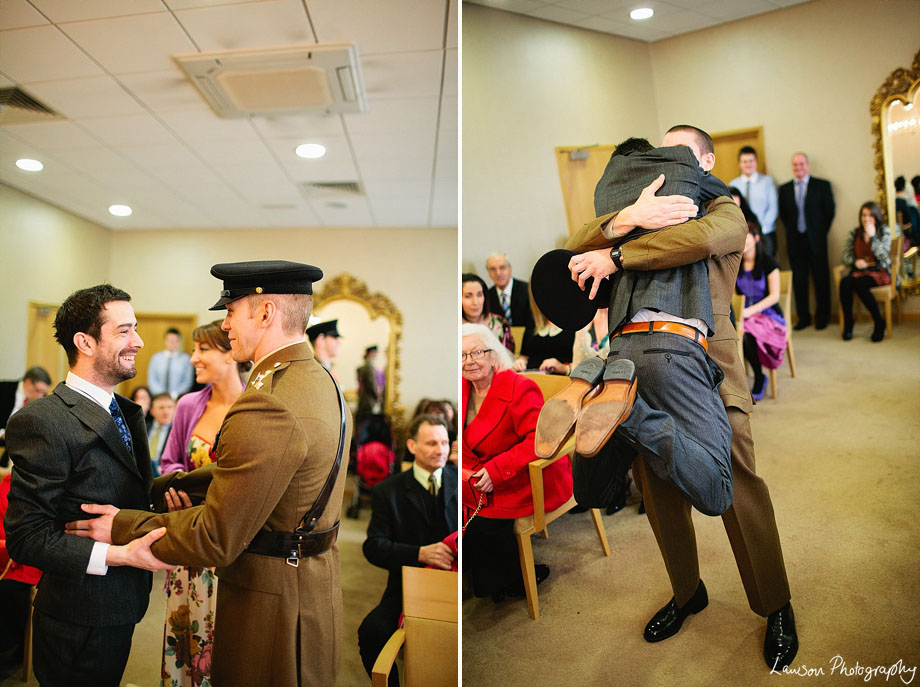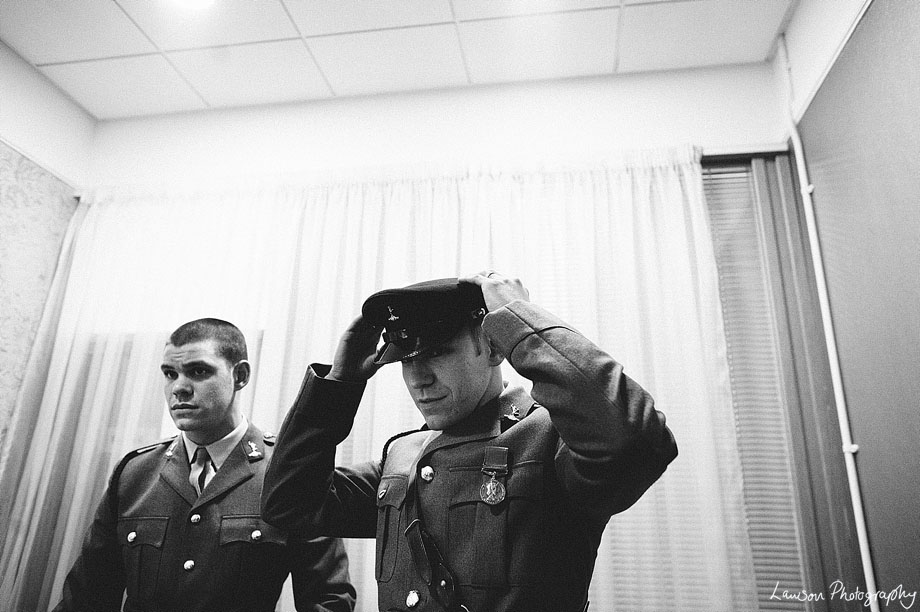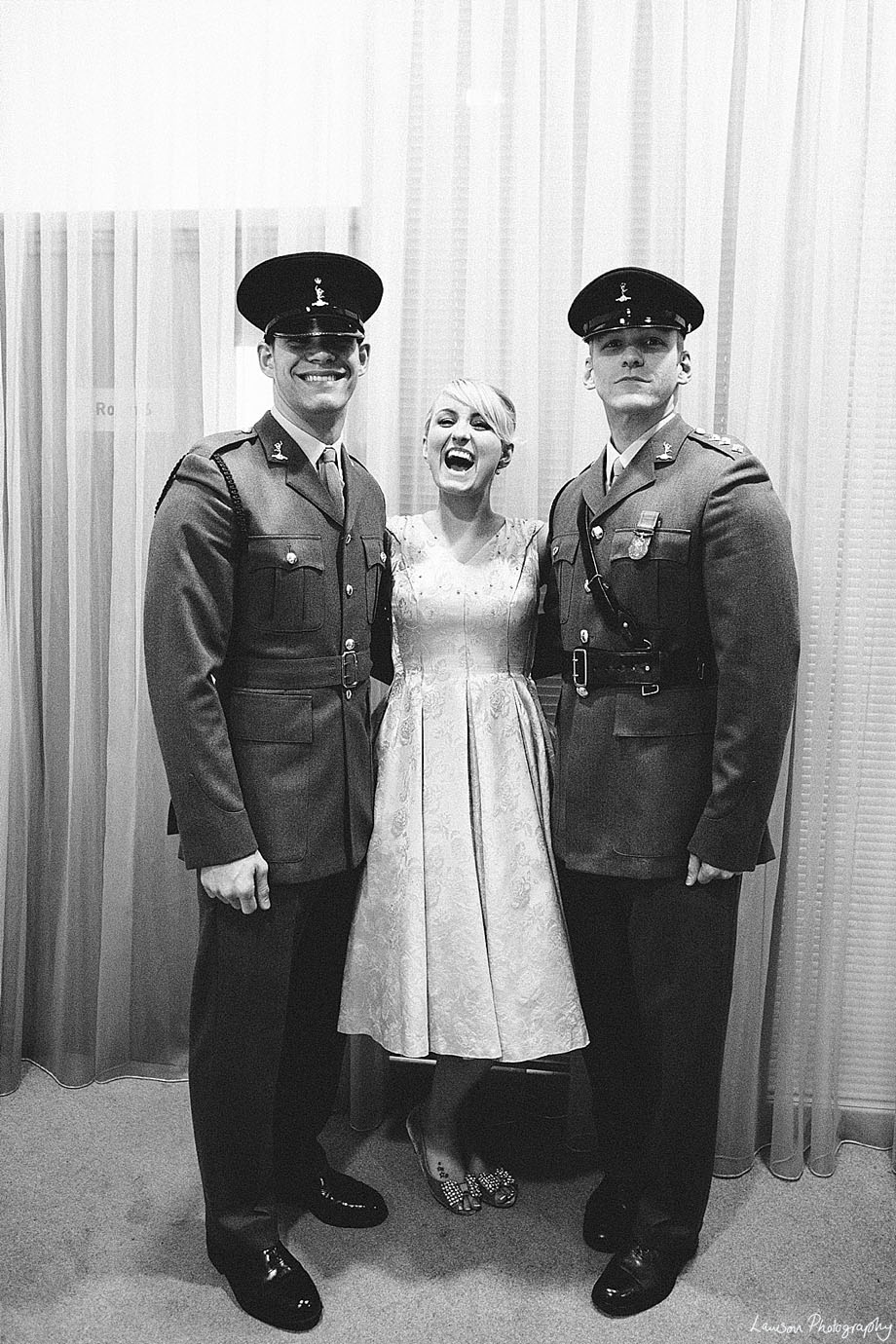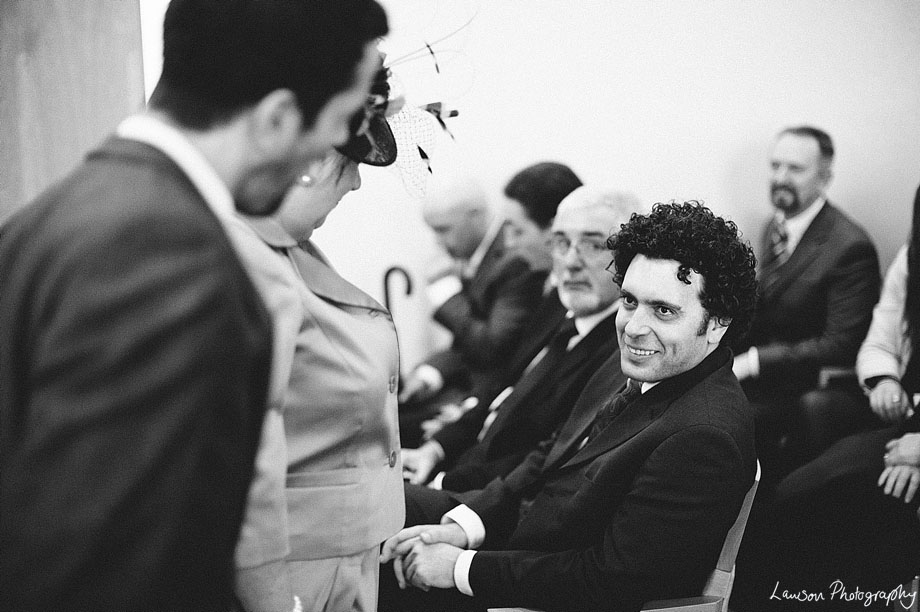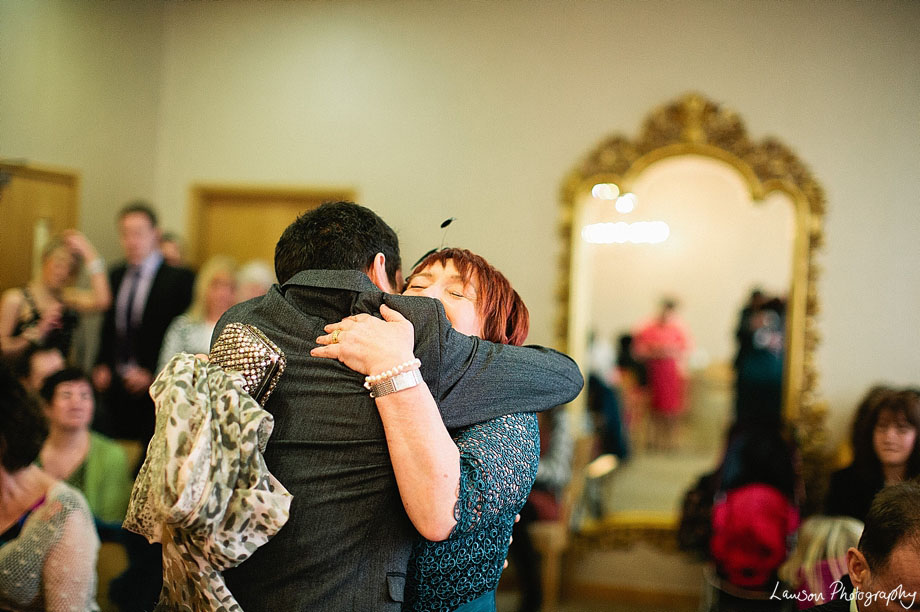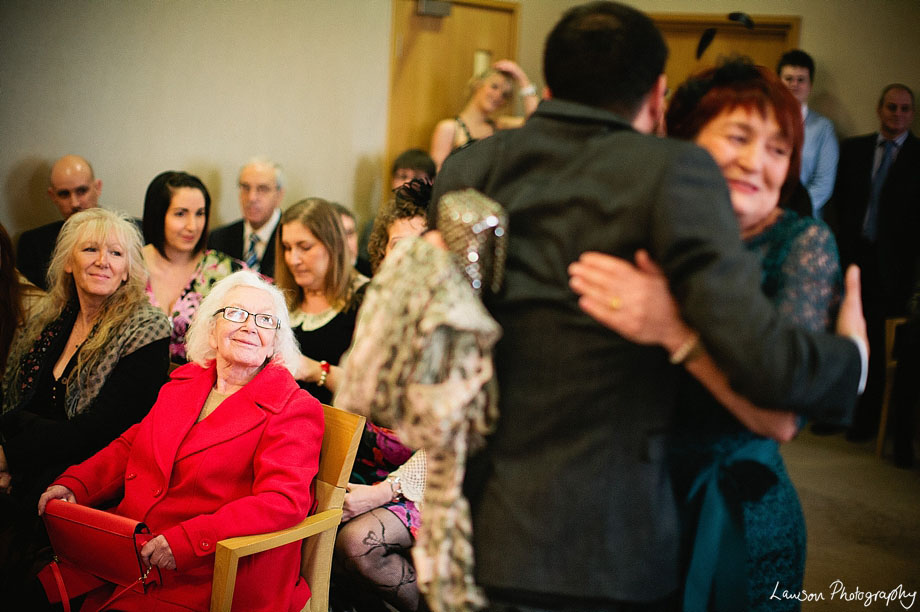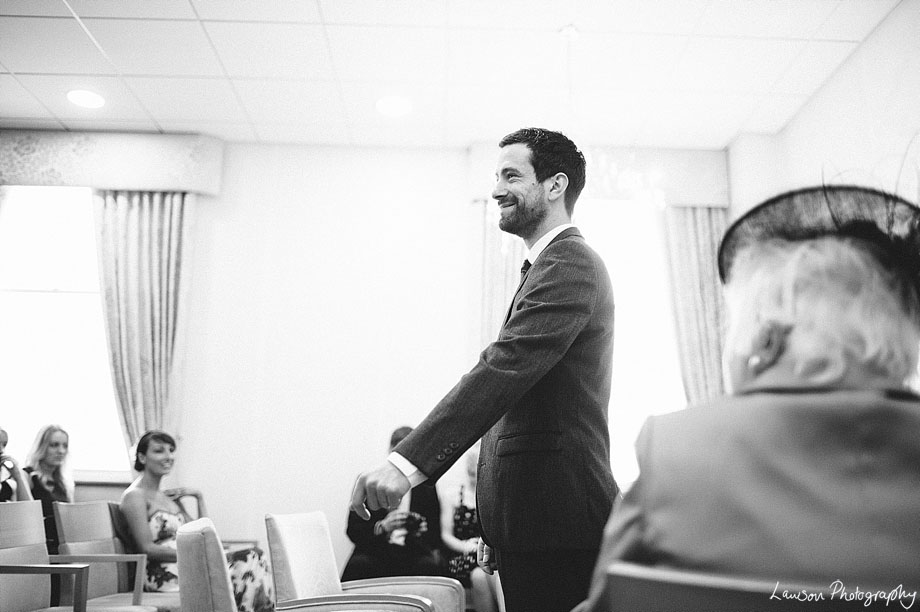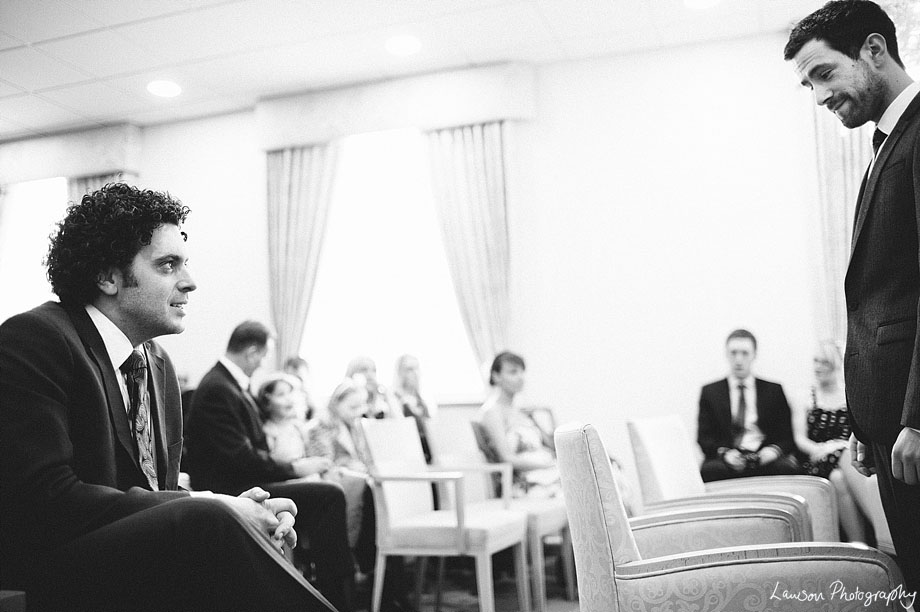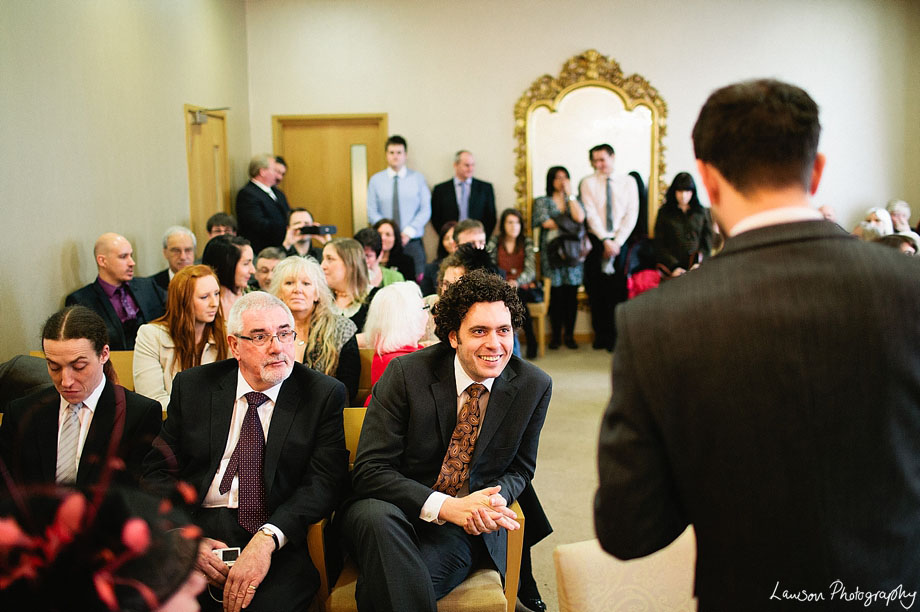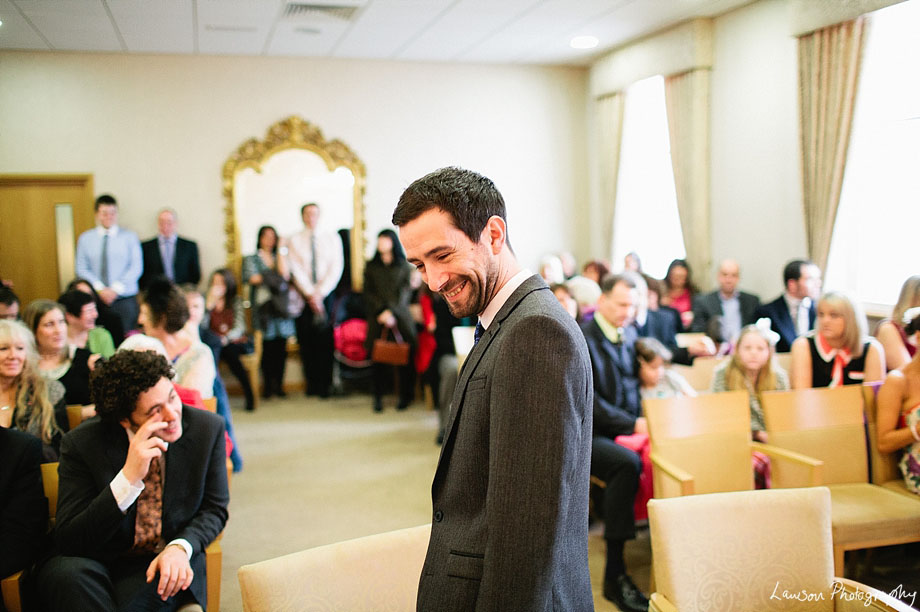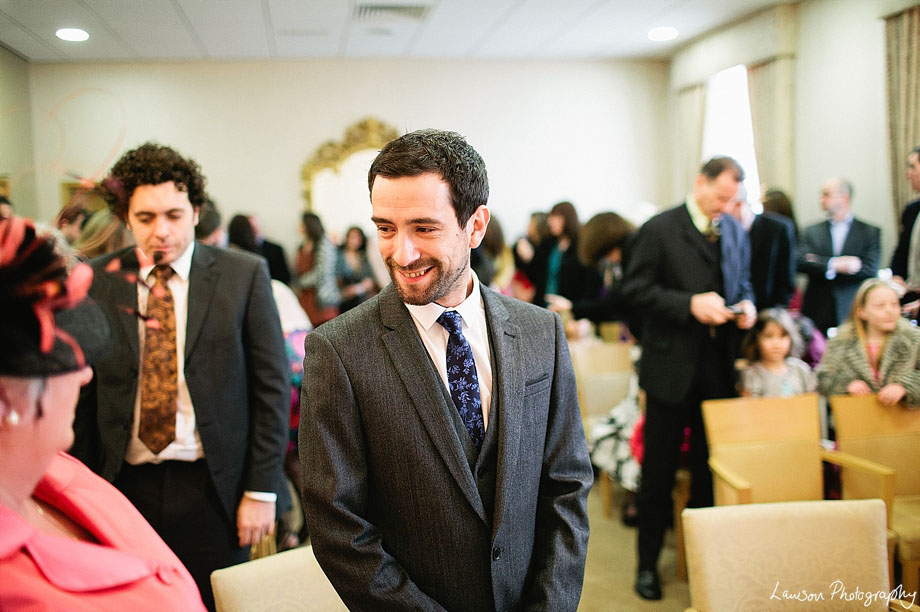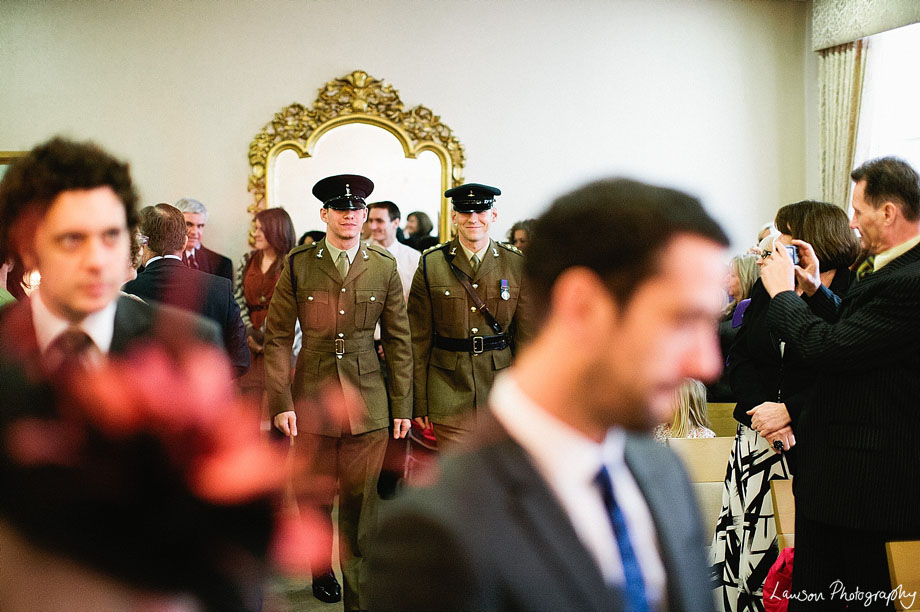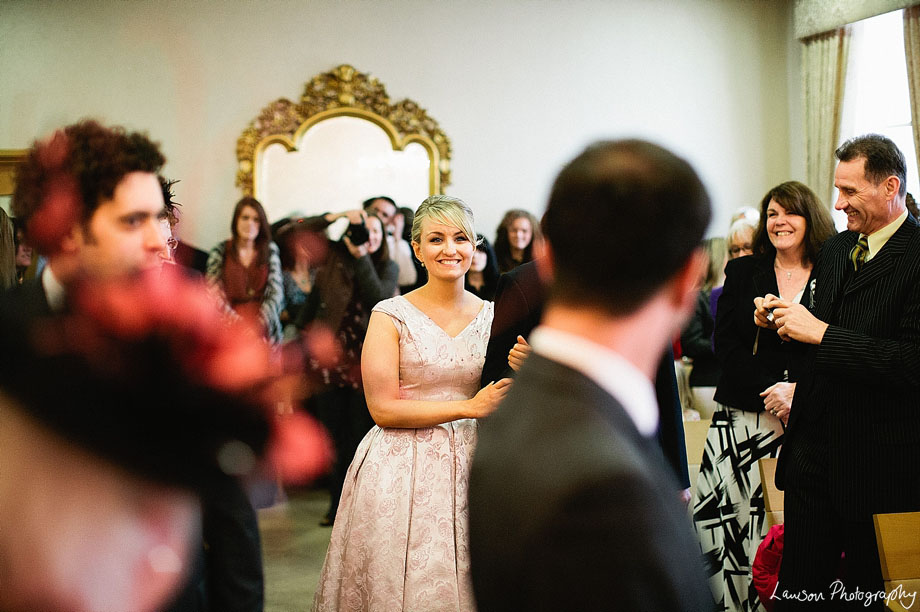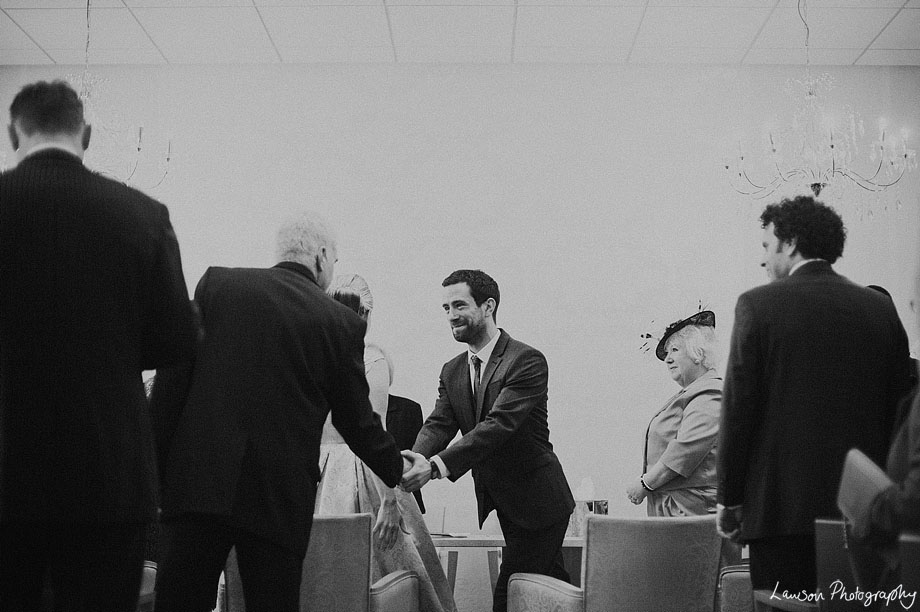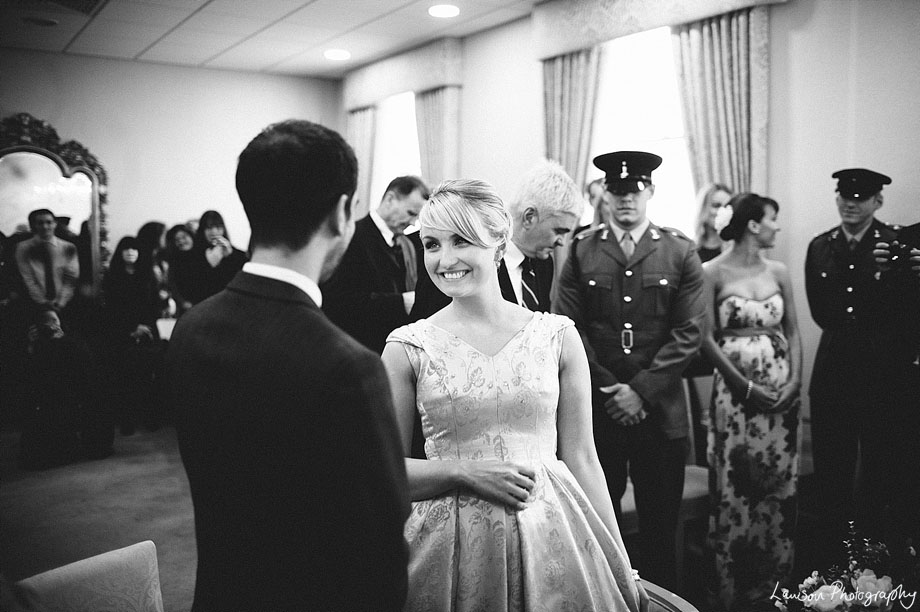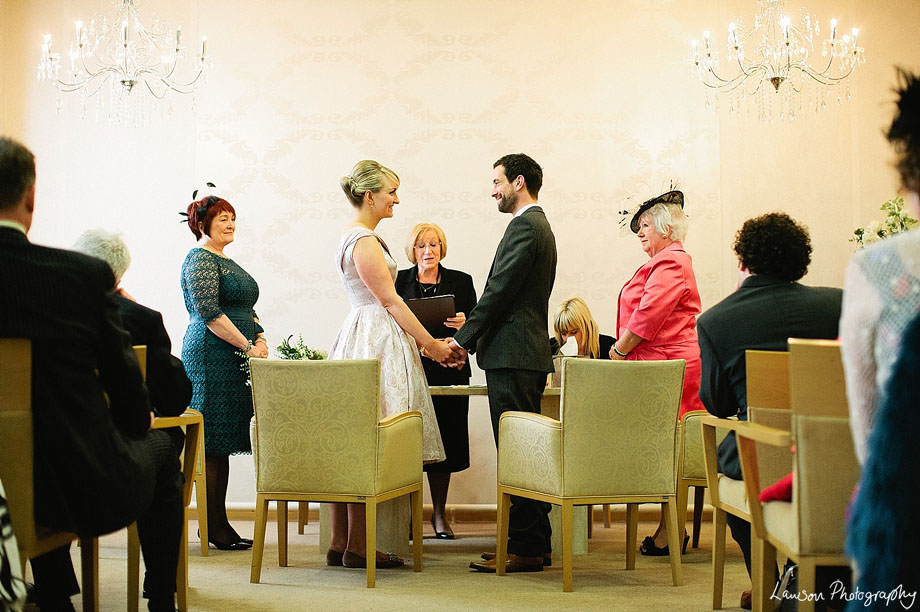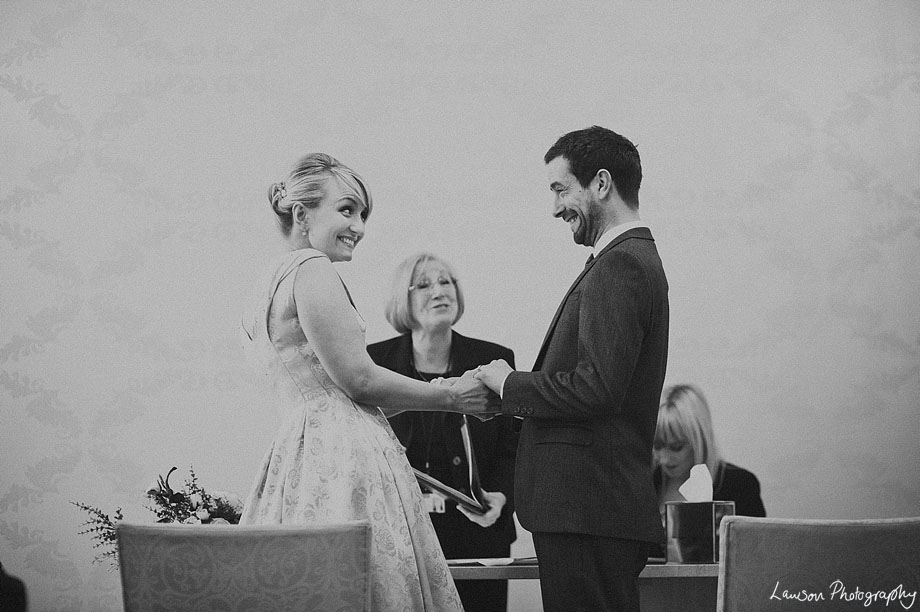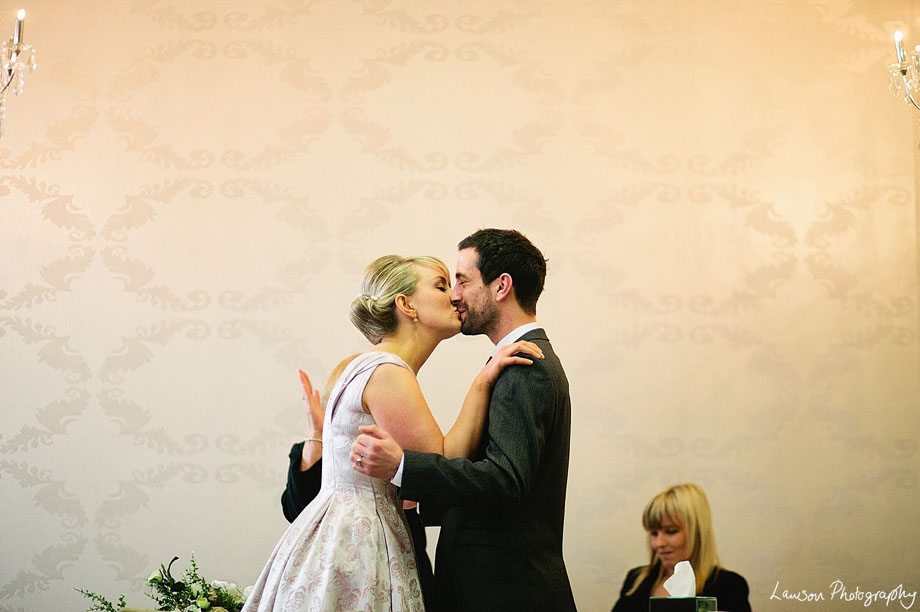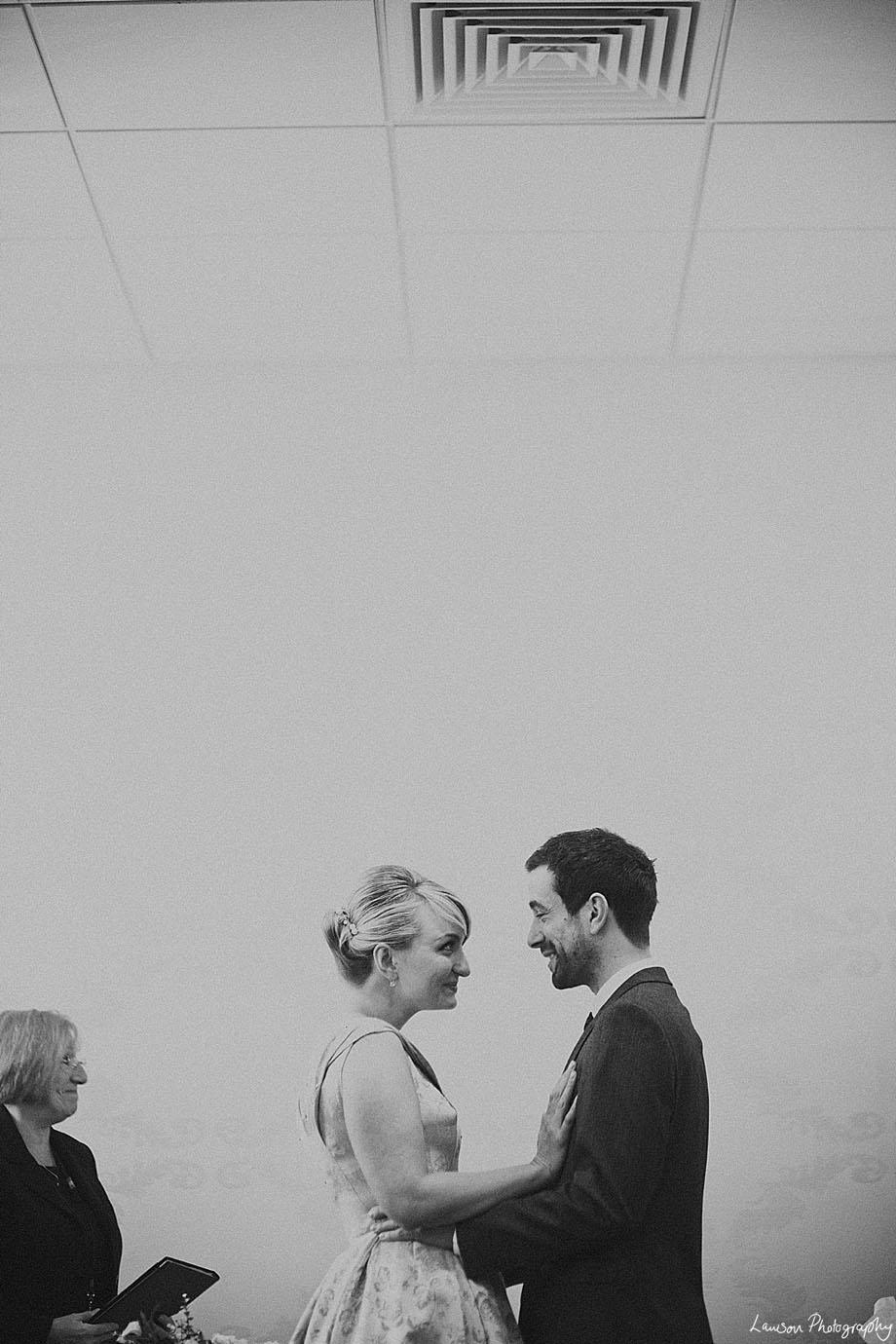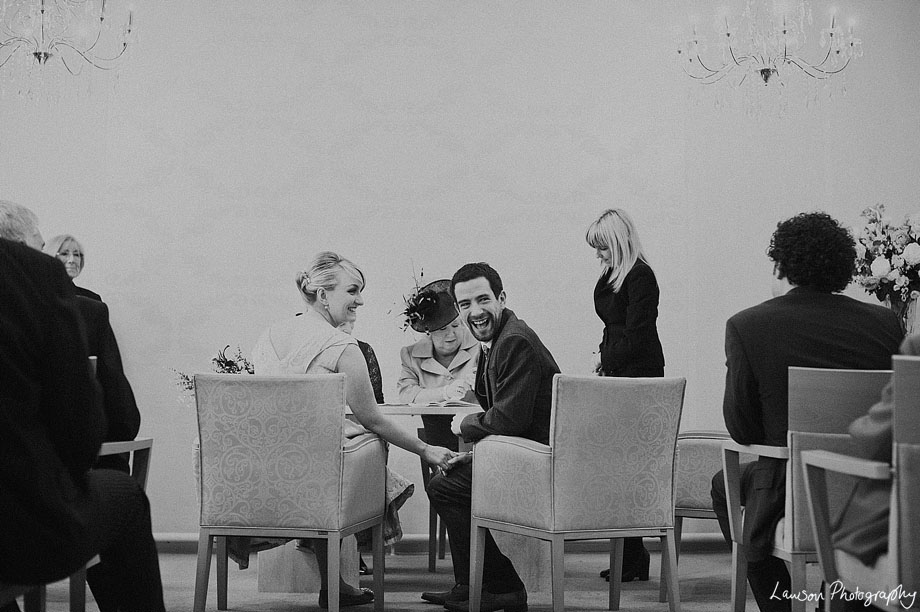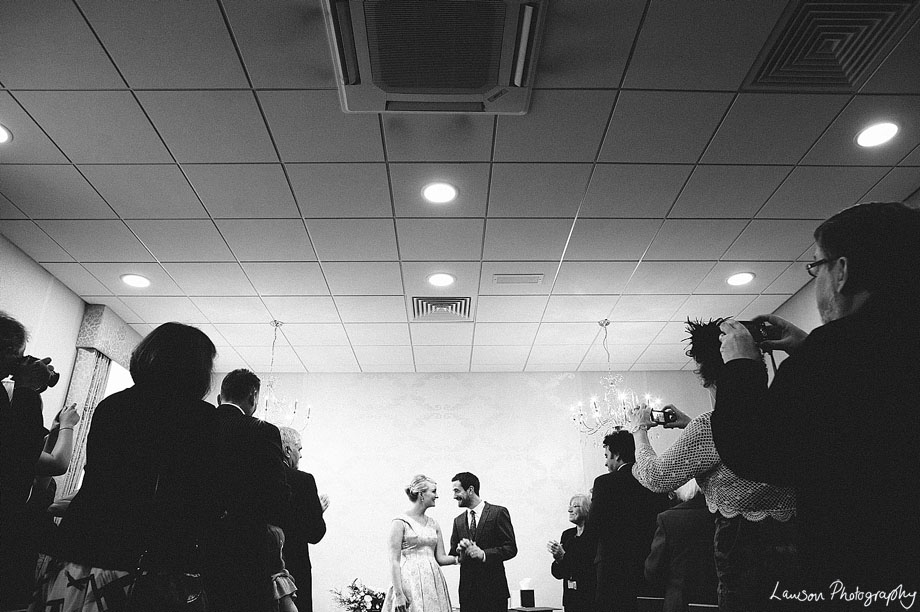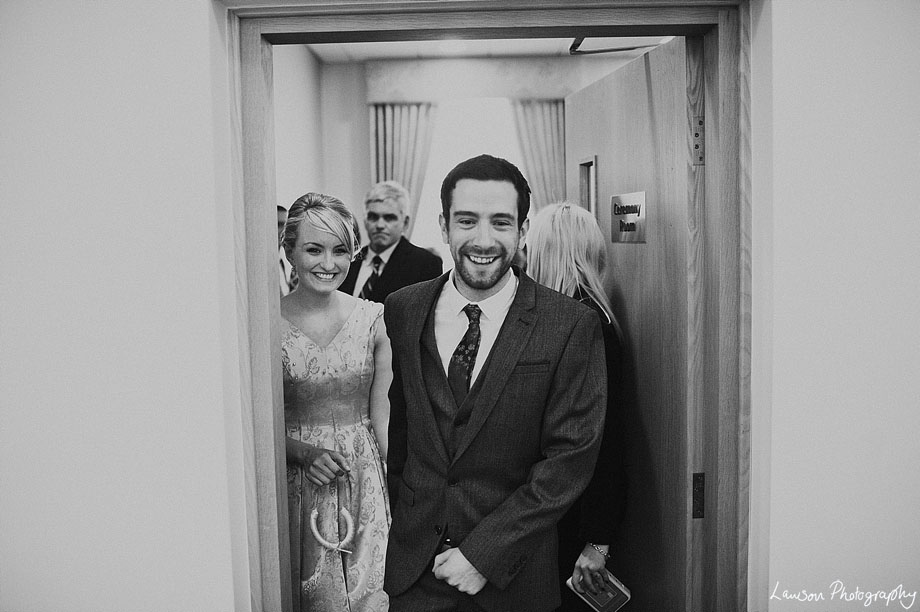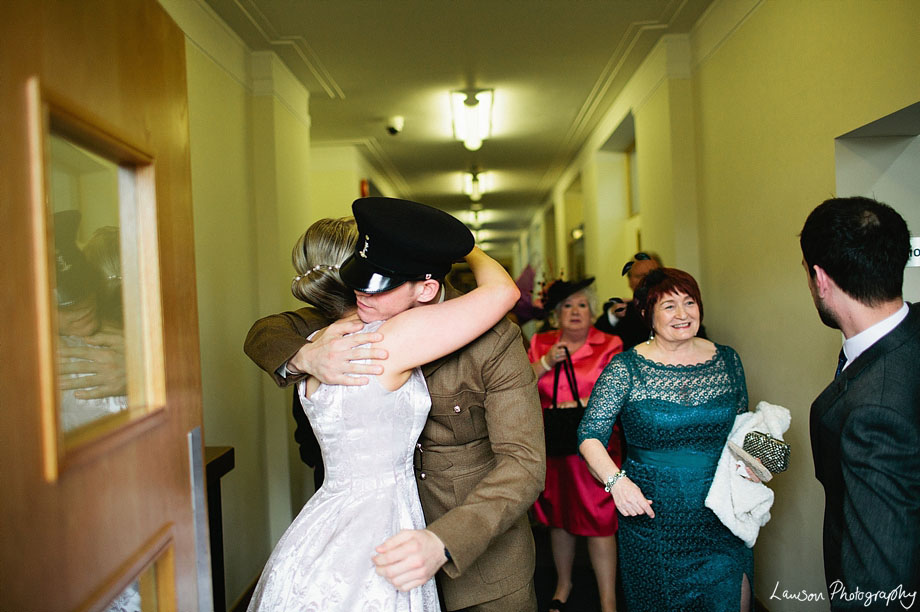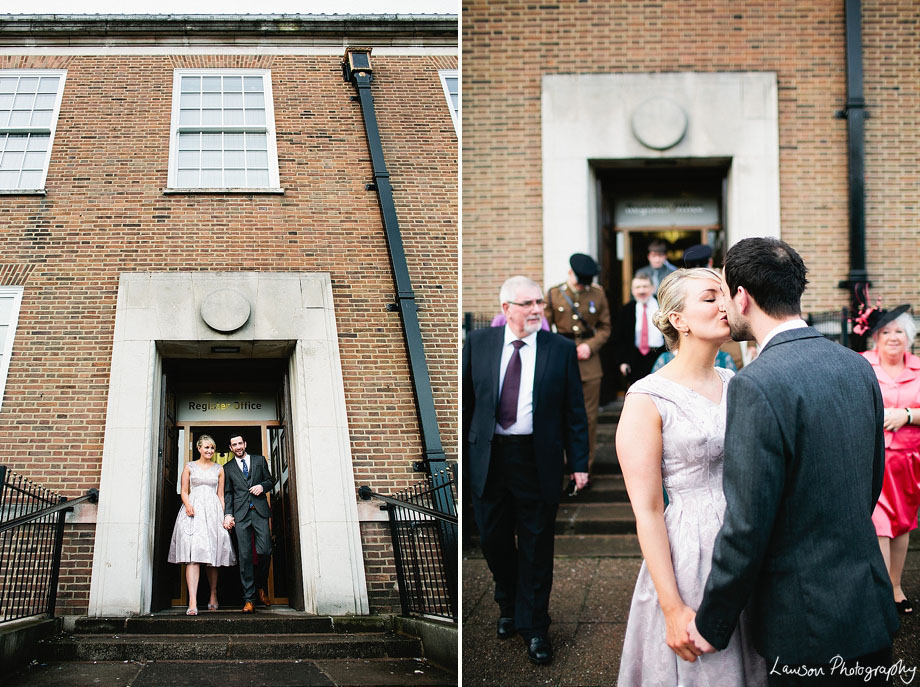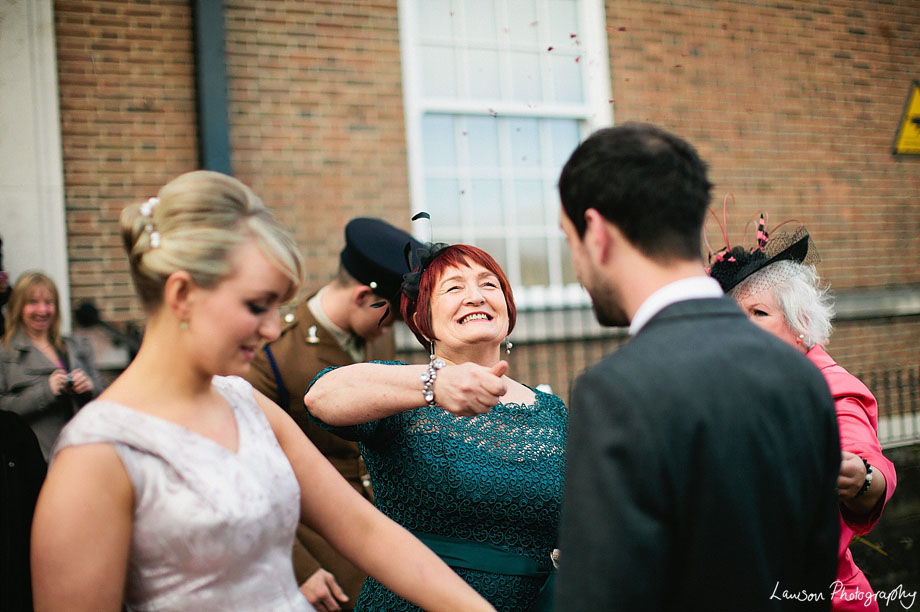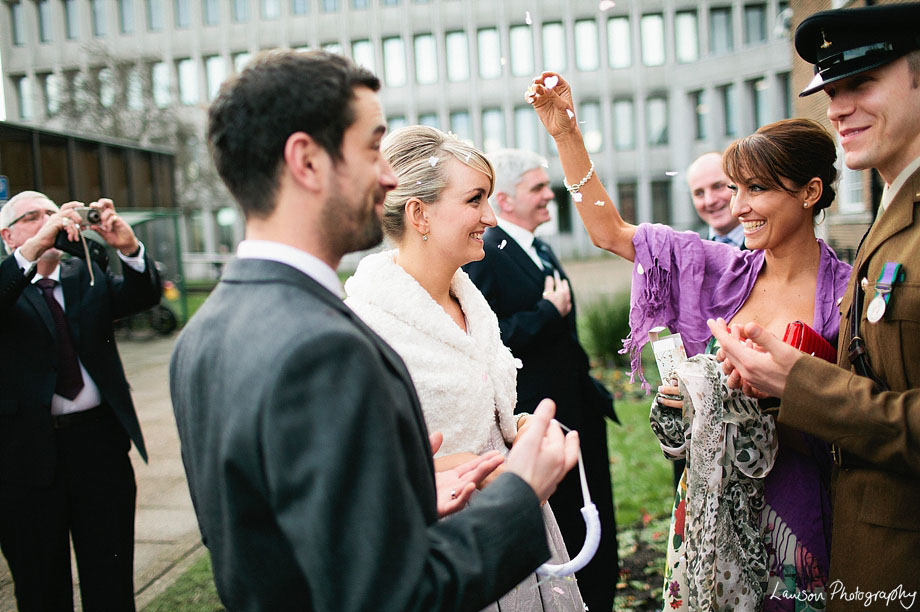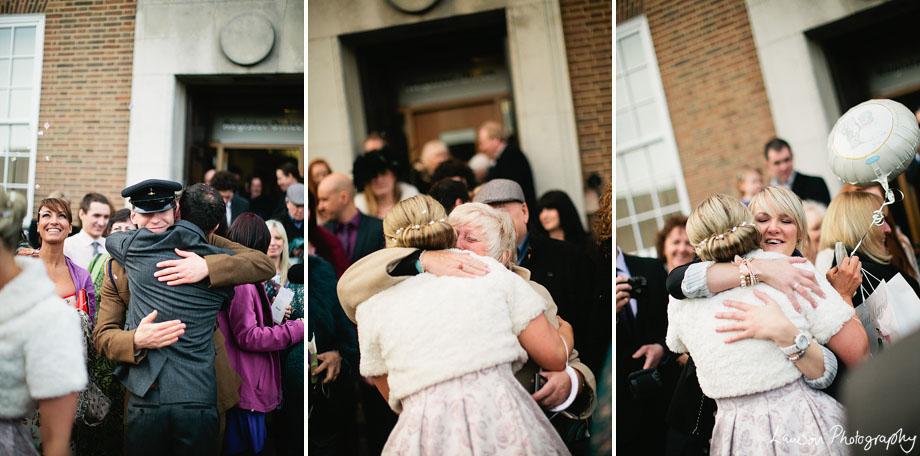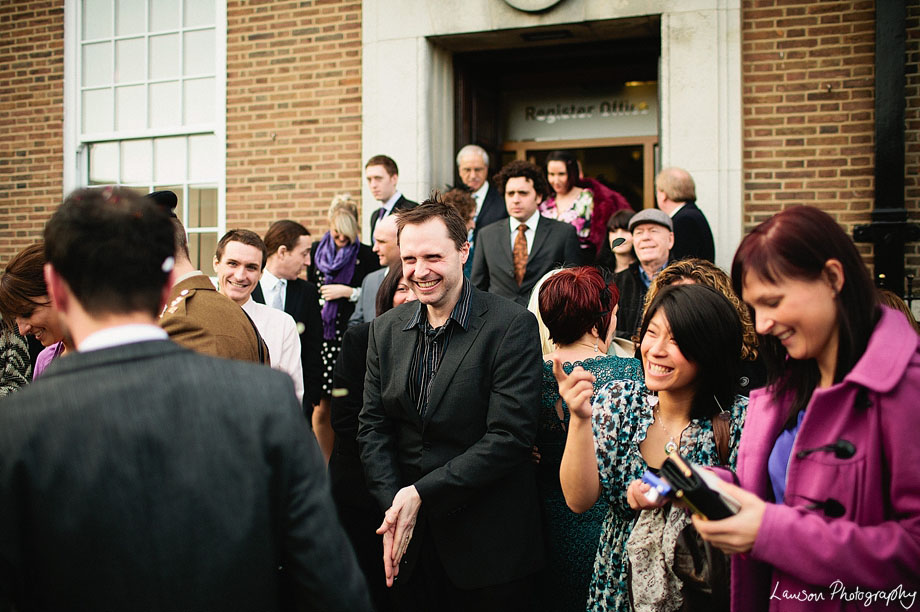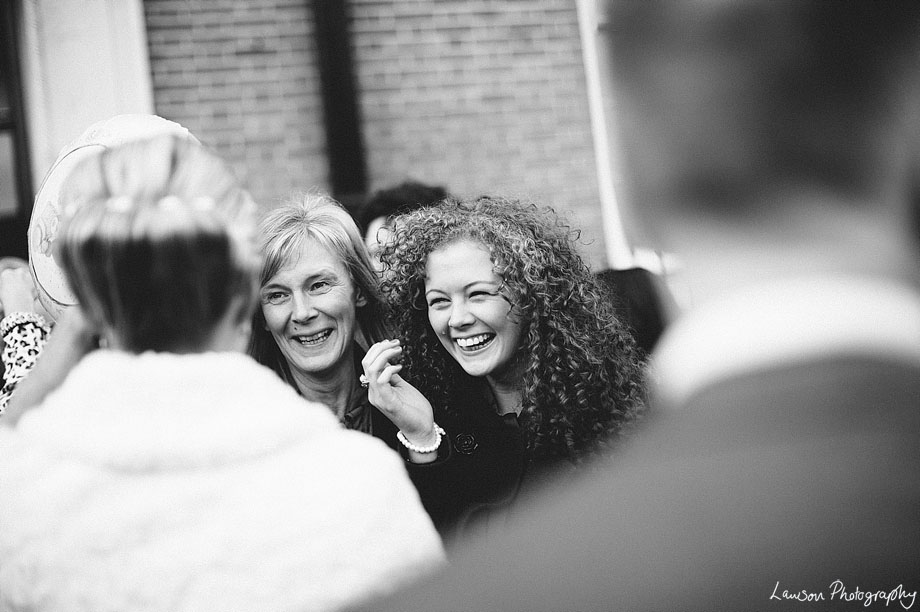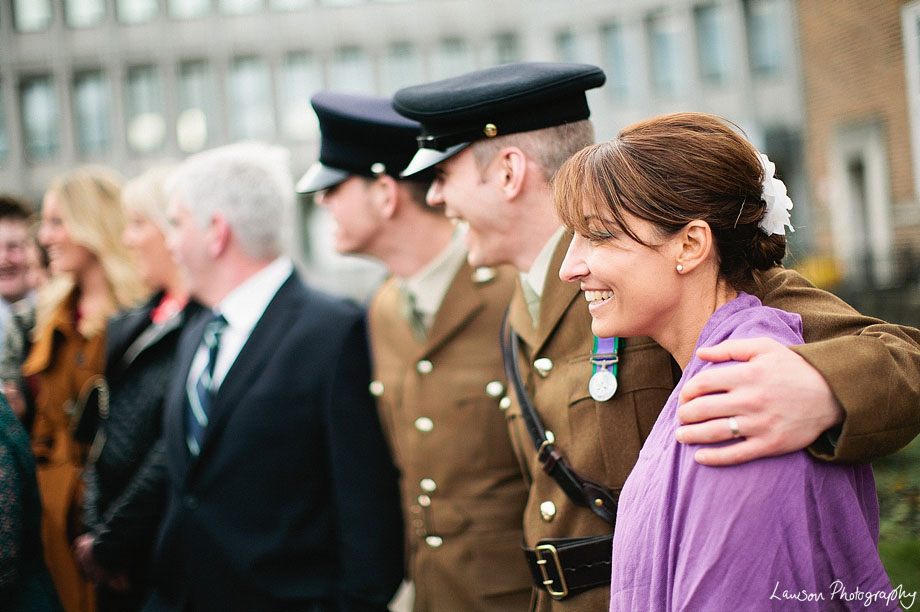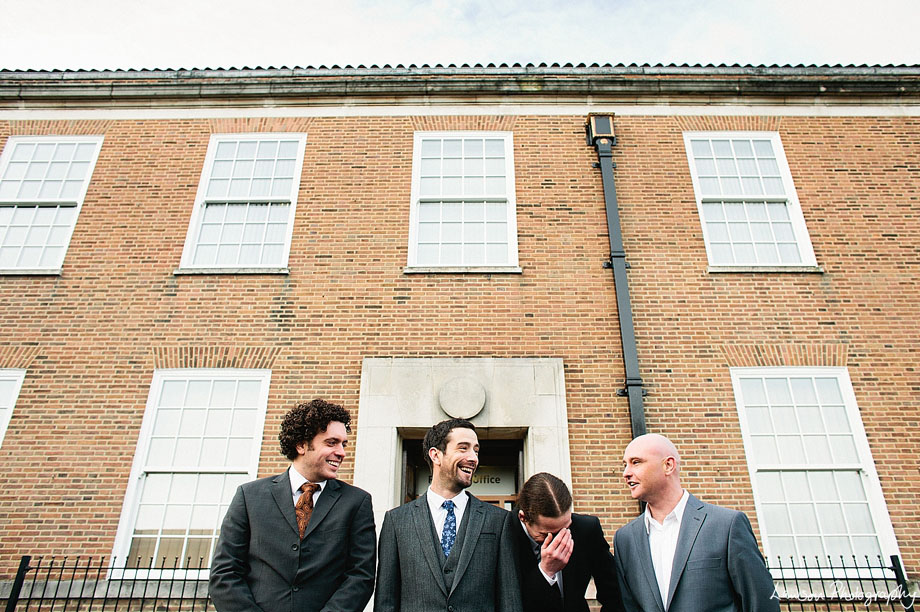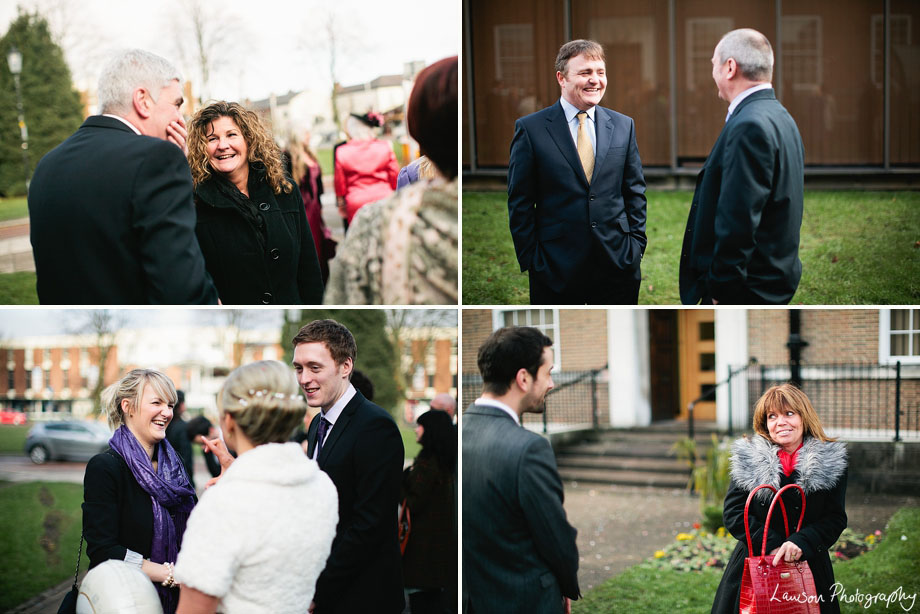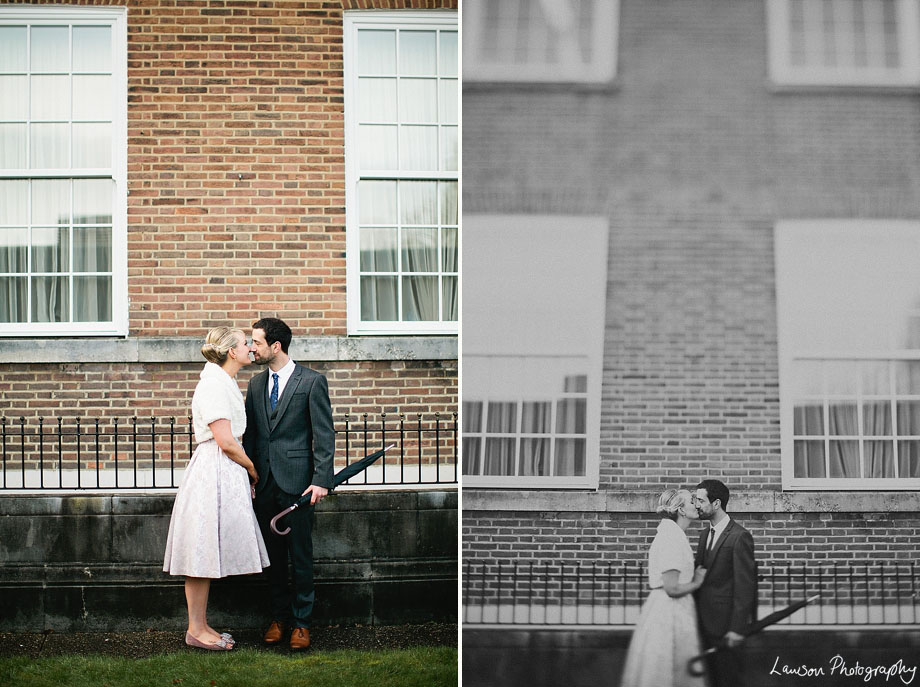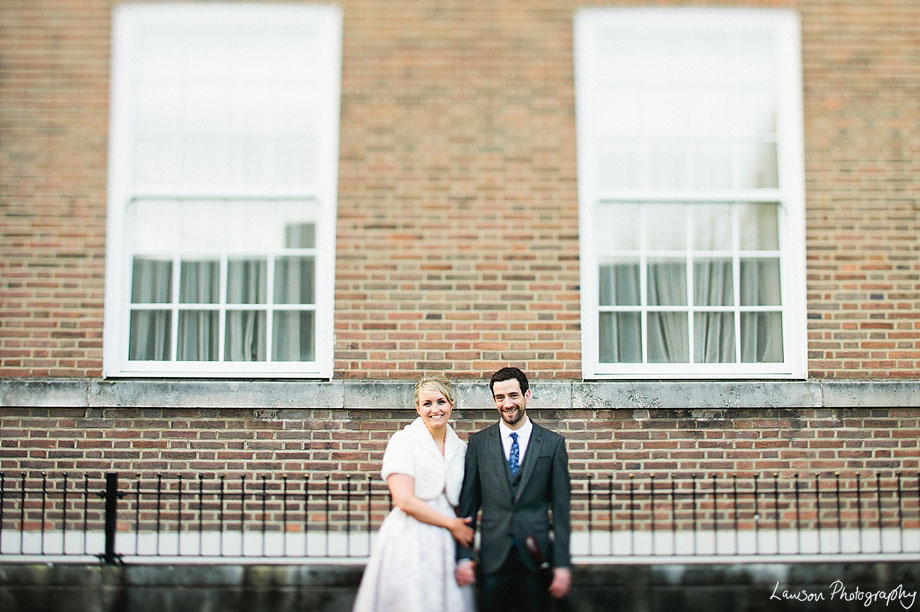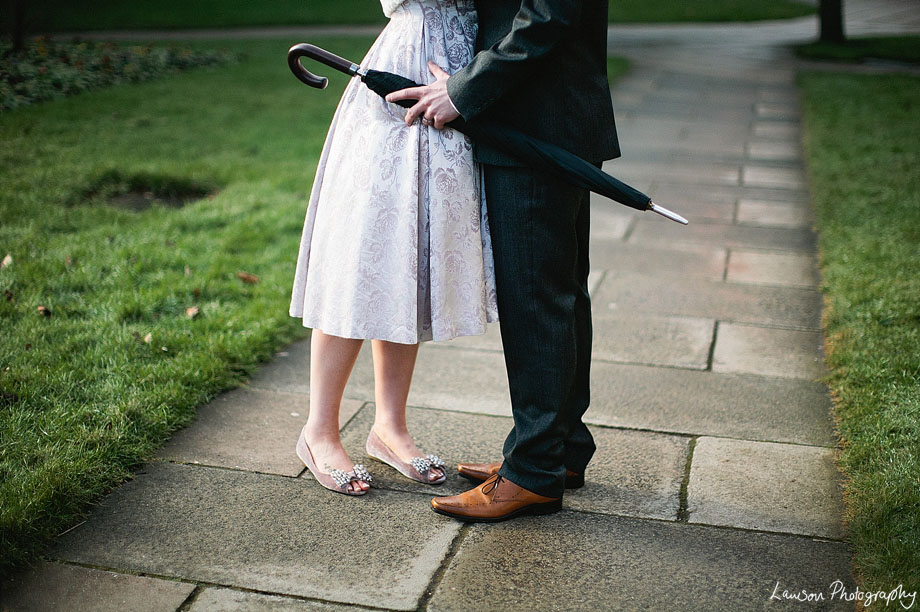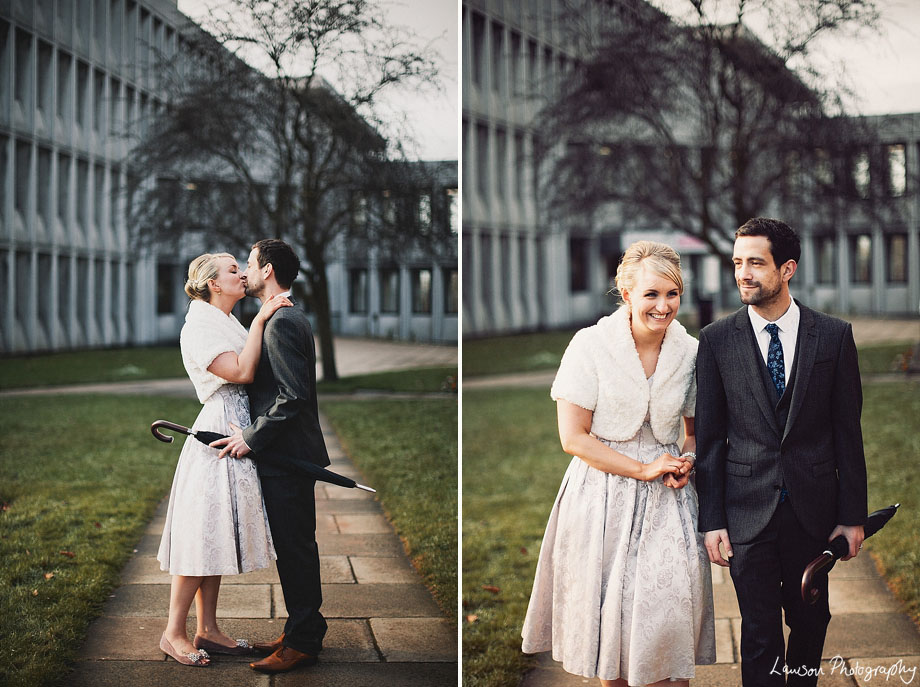 Our mini (Freddie) did an excellent job as the impromptu wedding carriage 🙂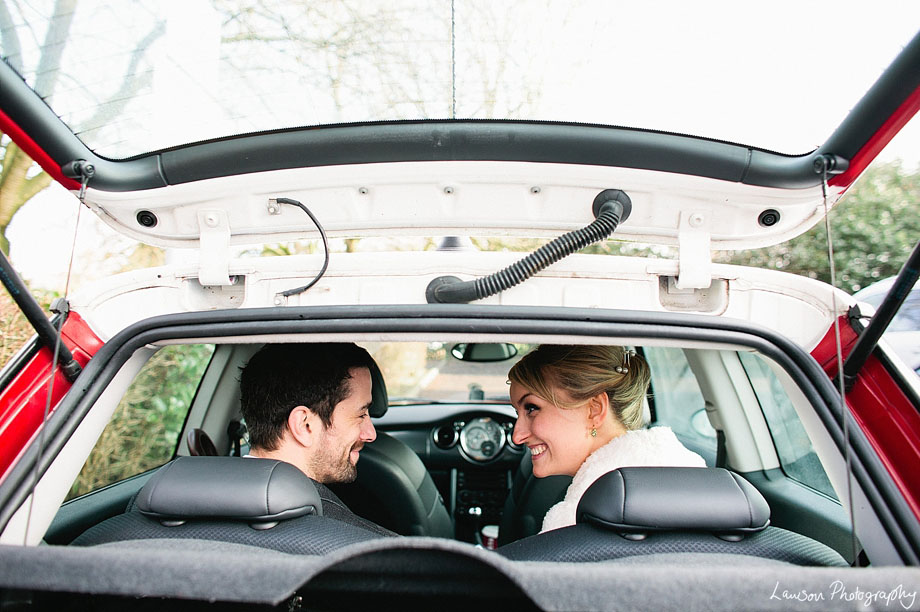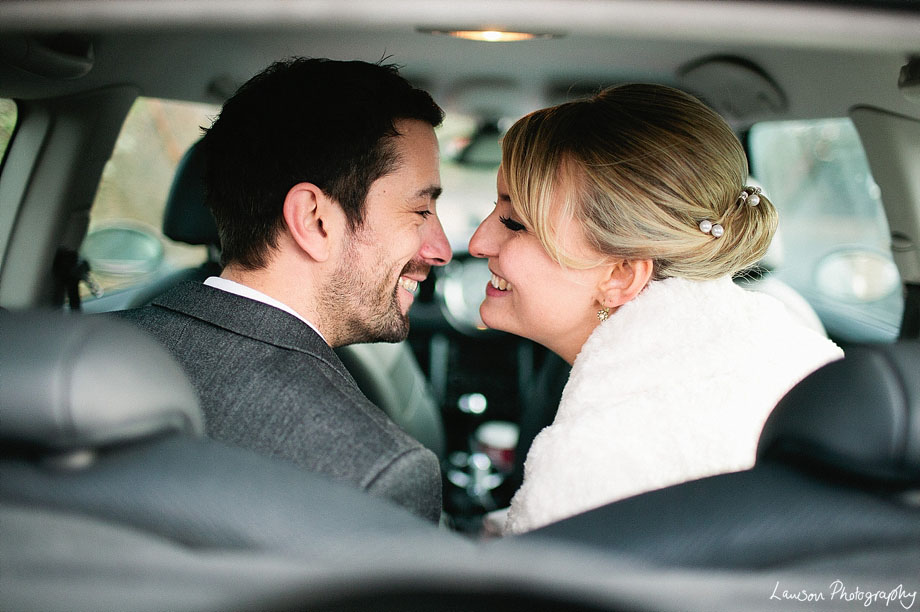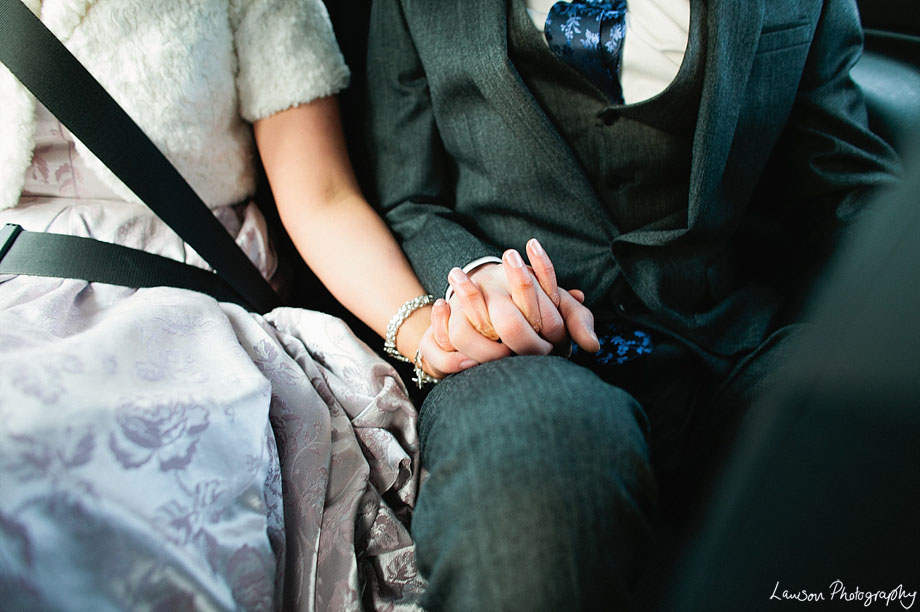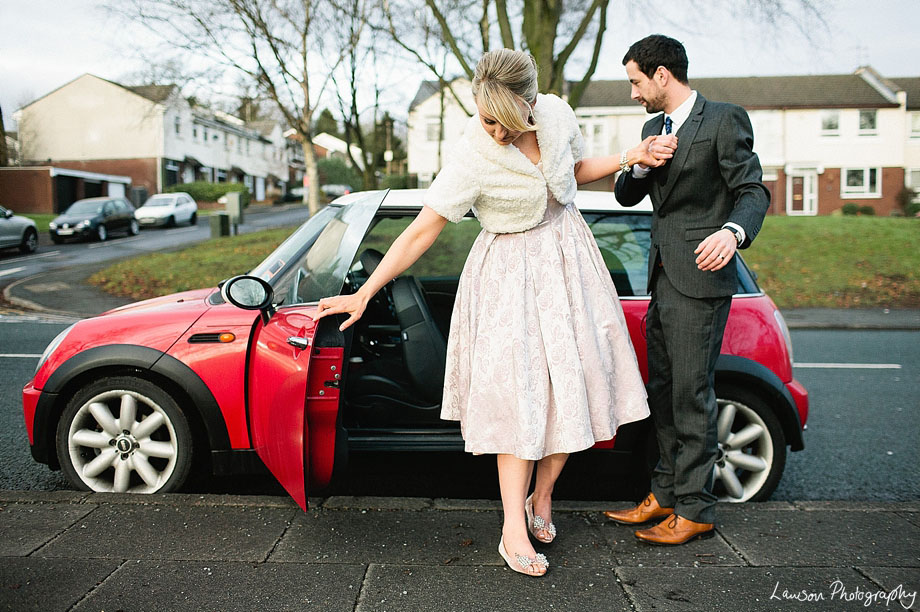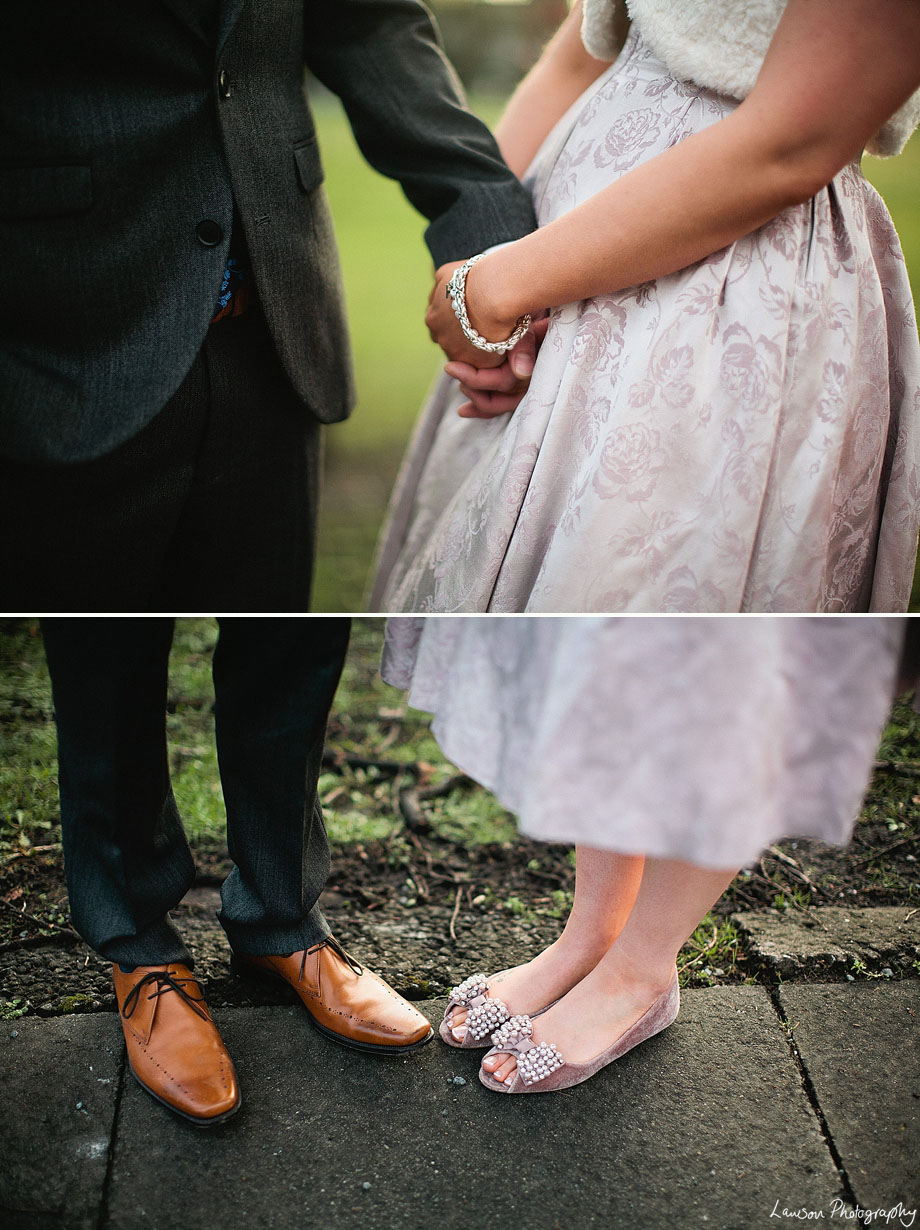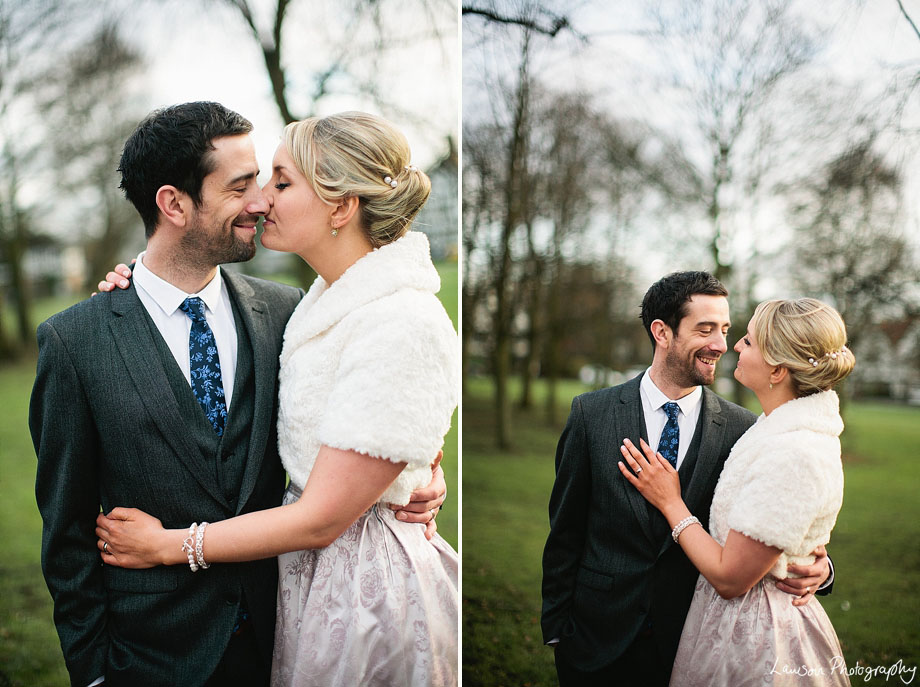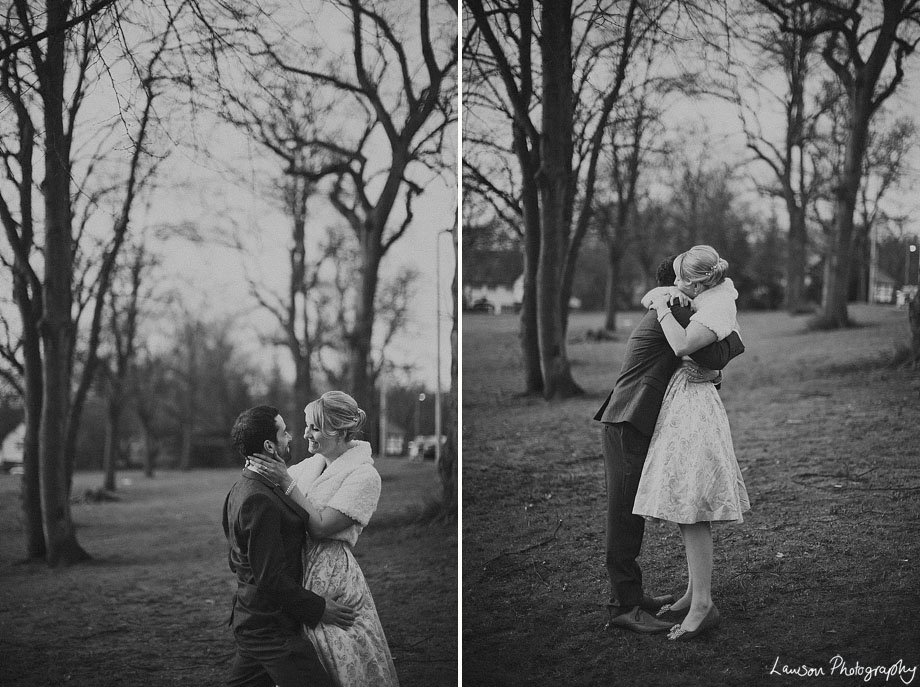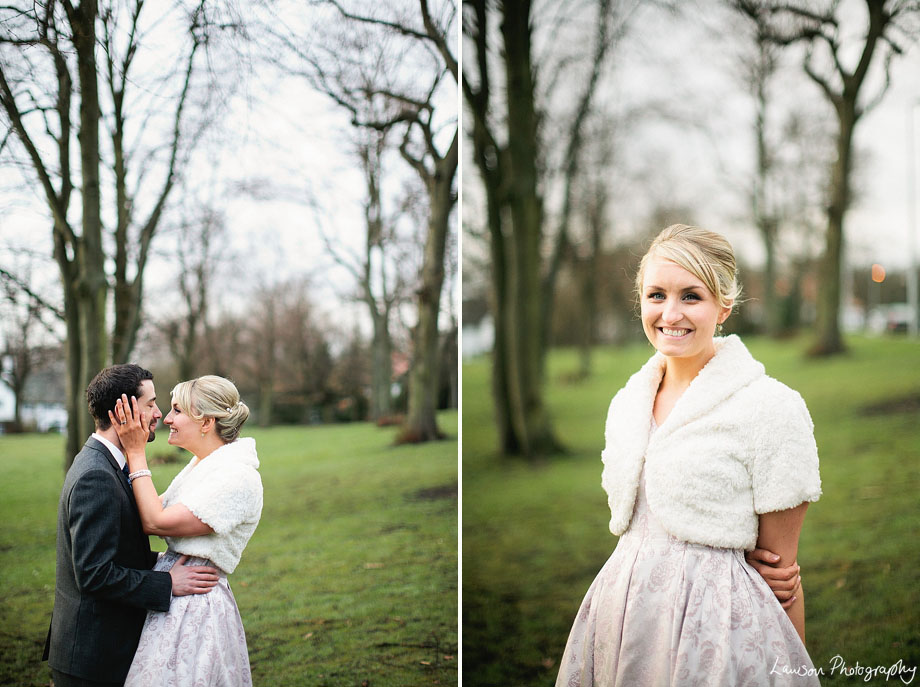 We're blaming James for taking Hannah across the mud.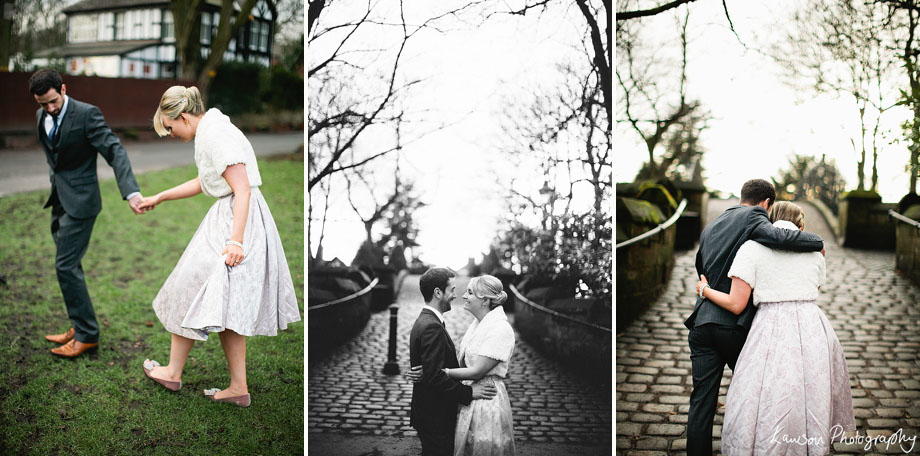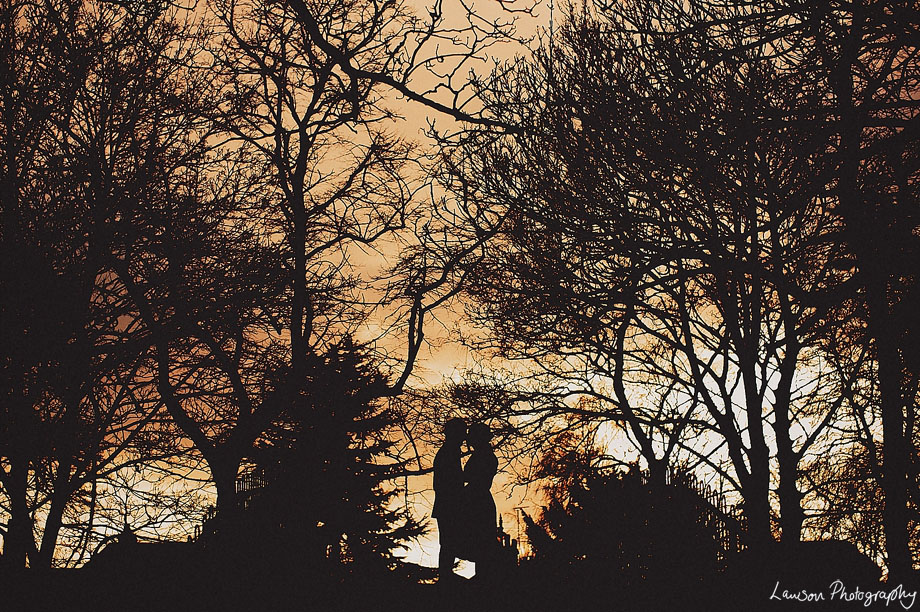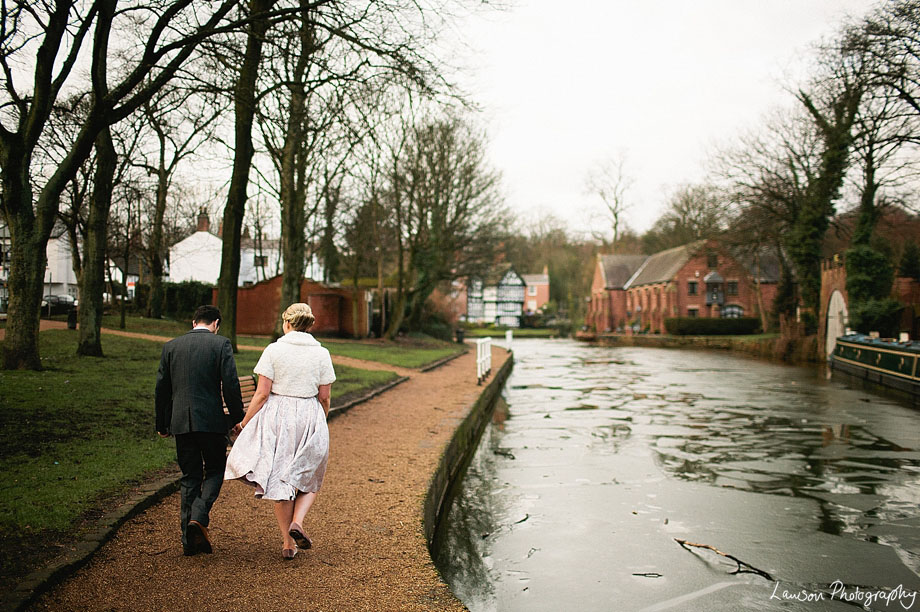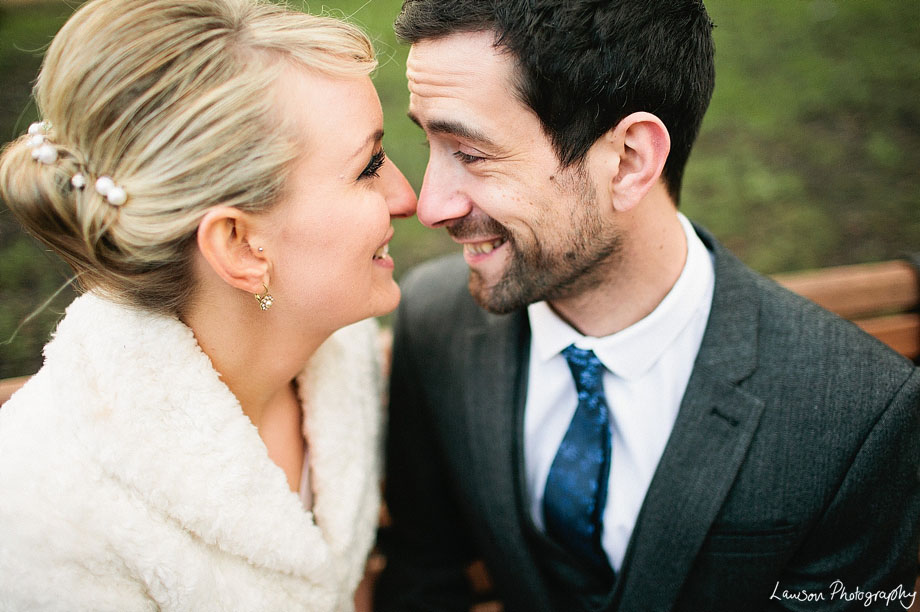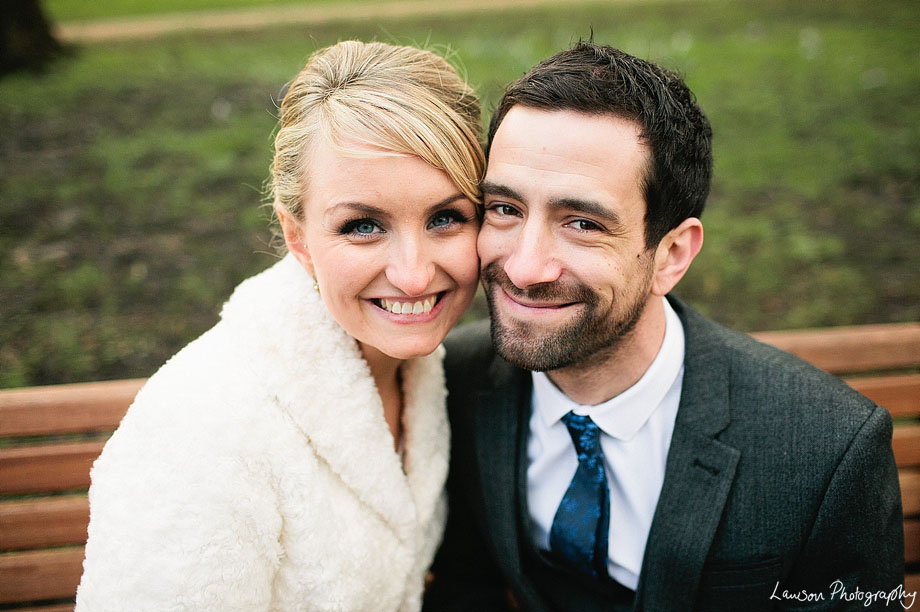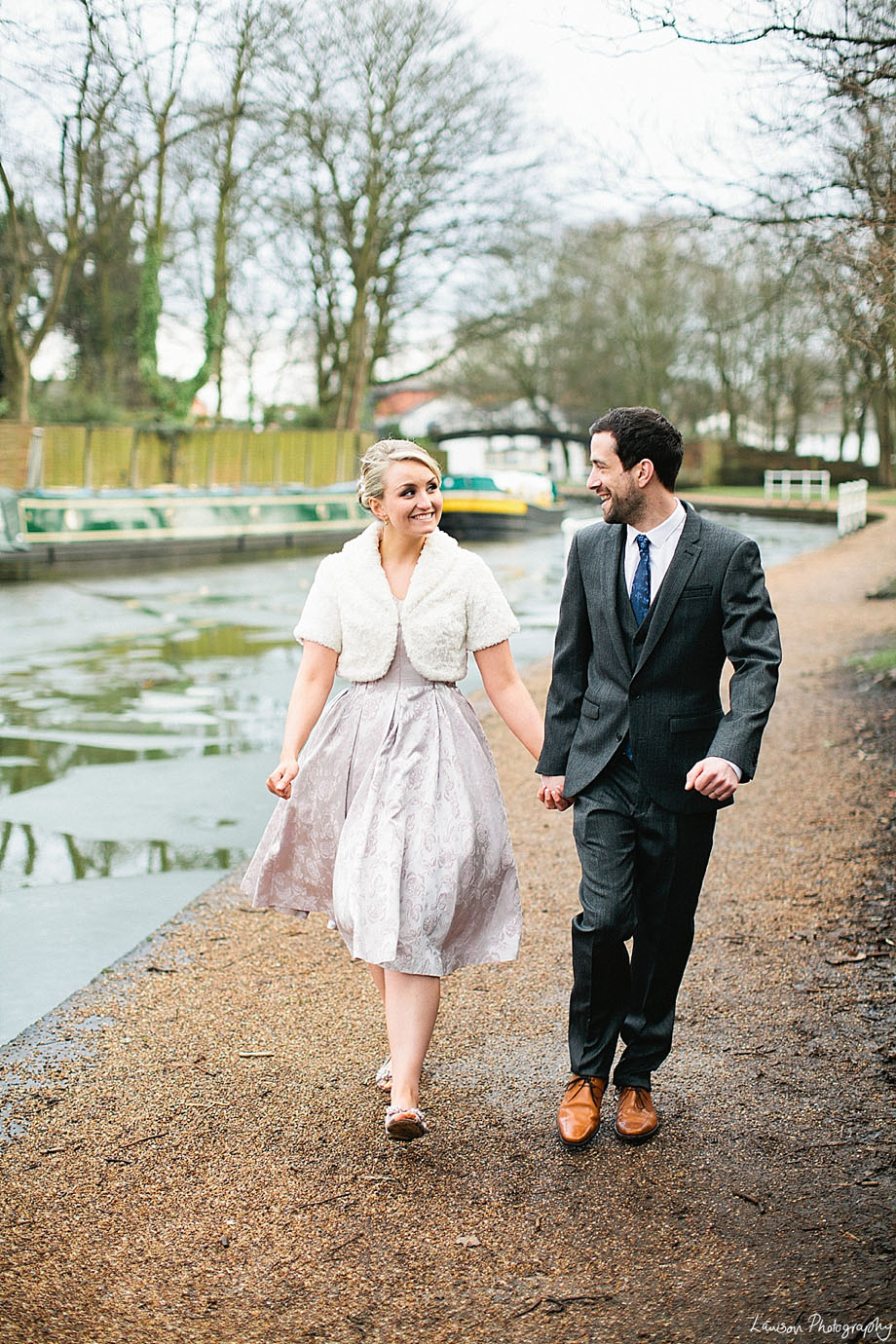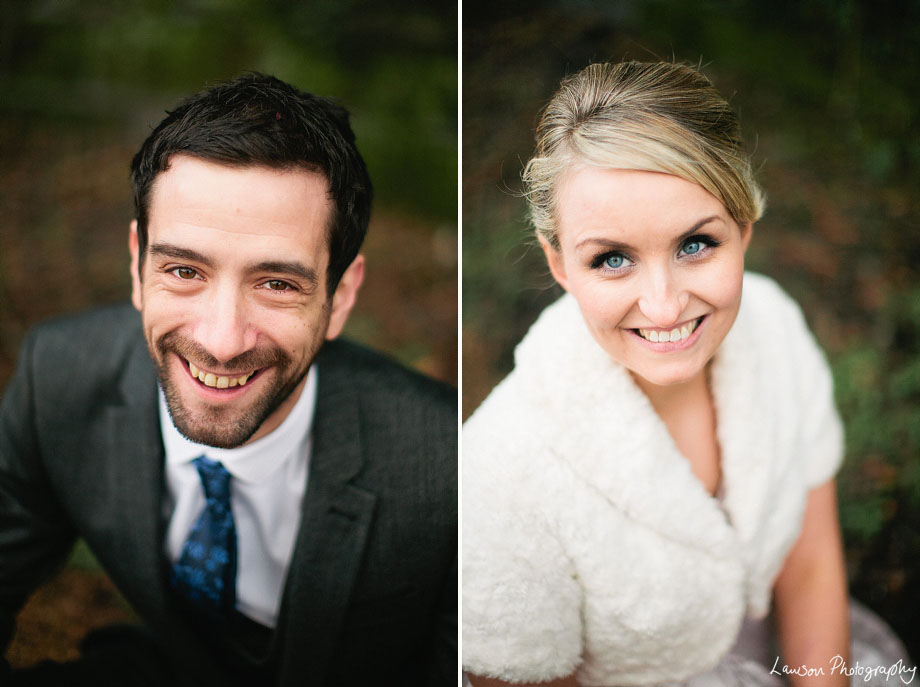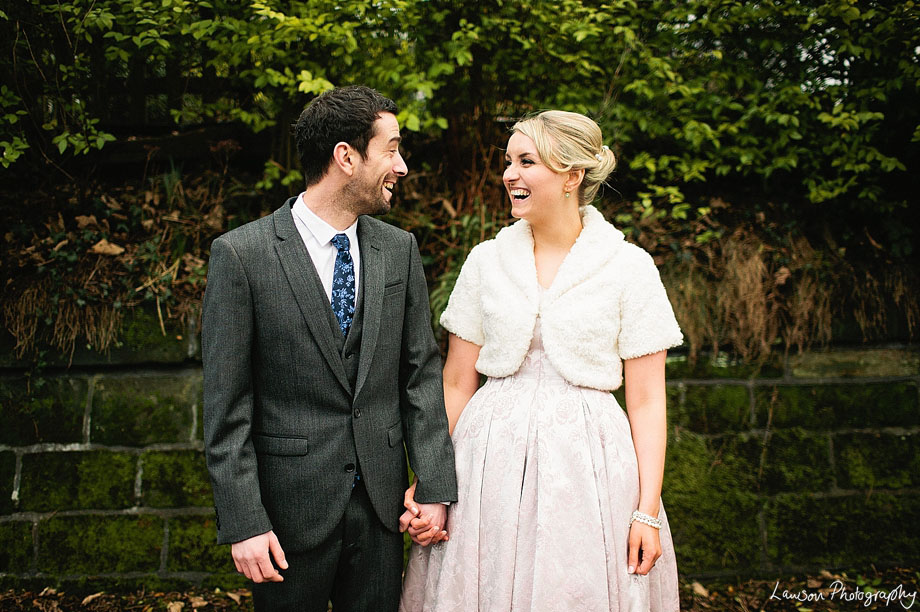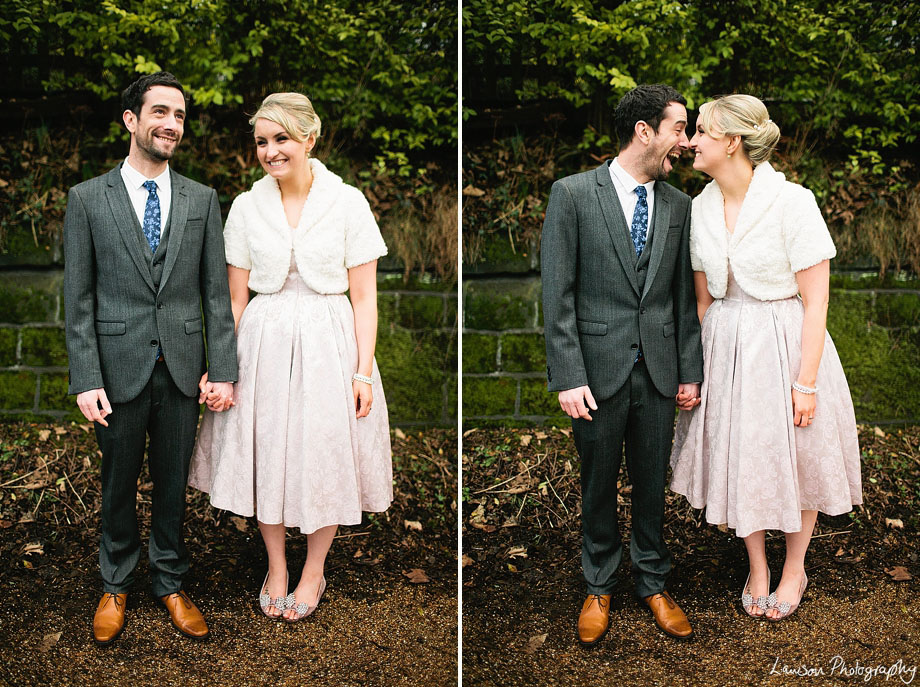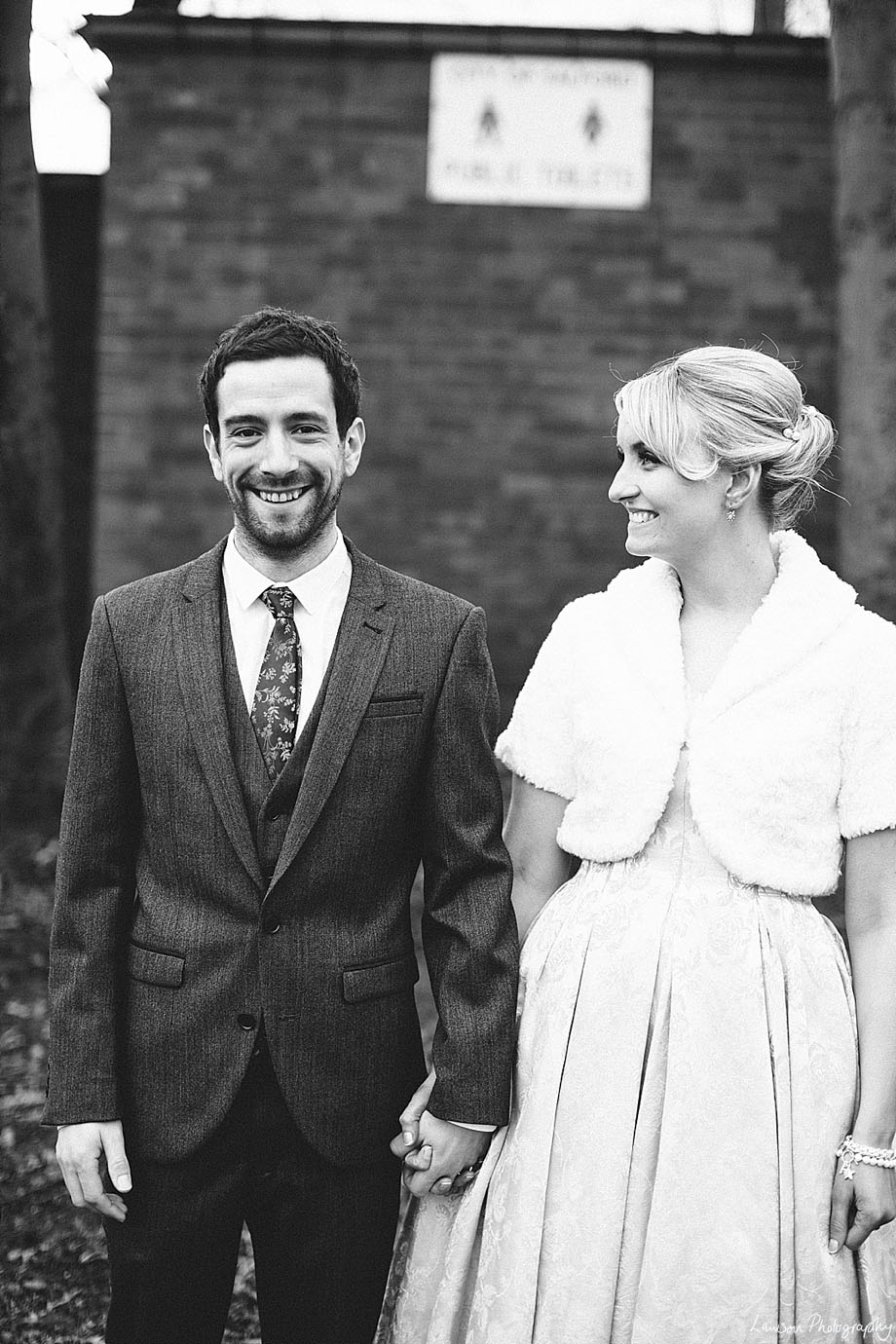 When does it become too many cameras?  Probably four.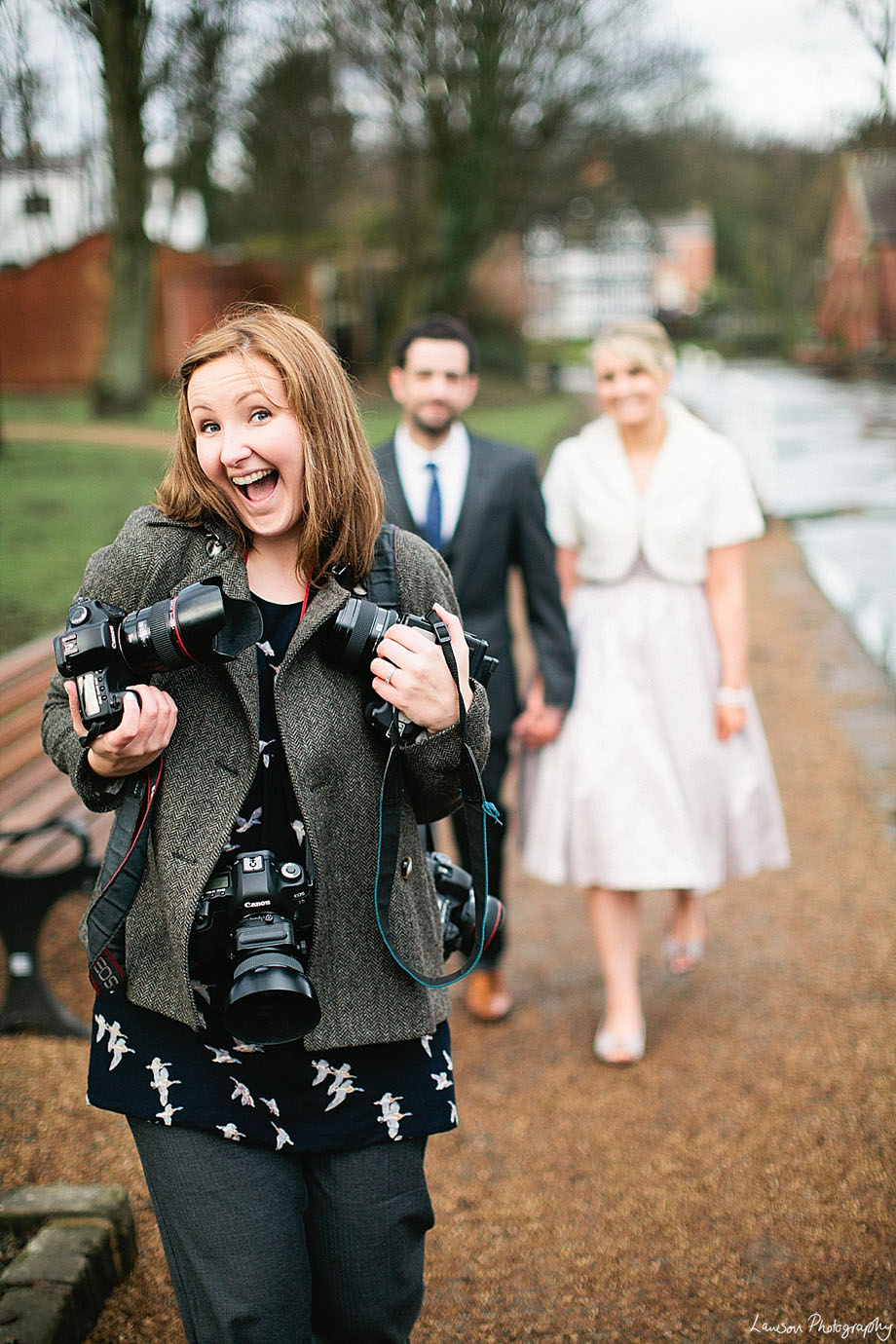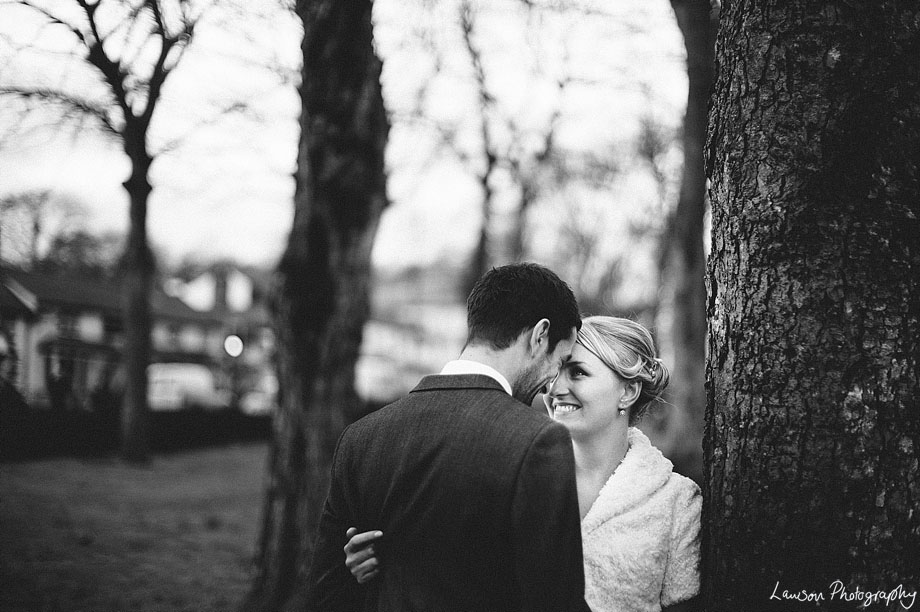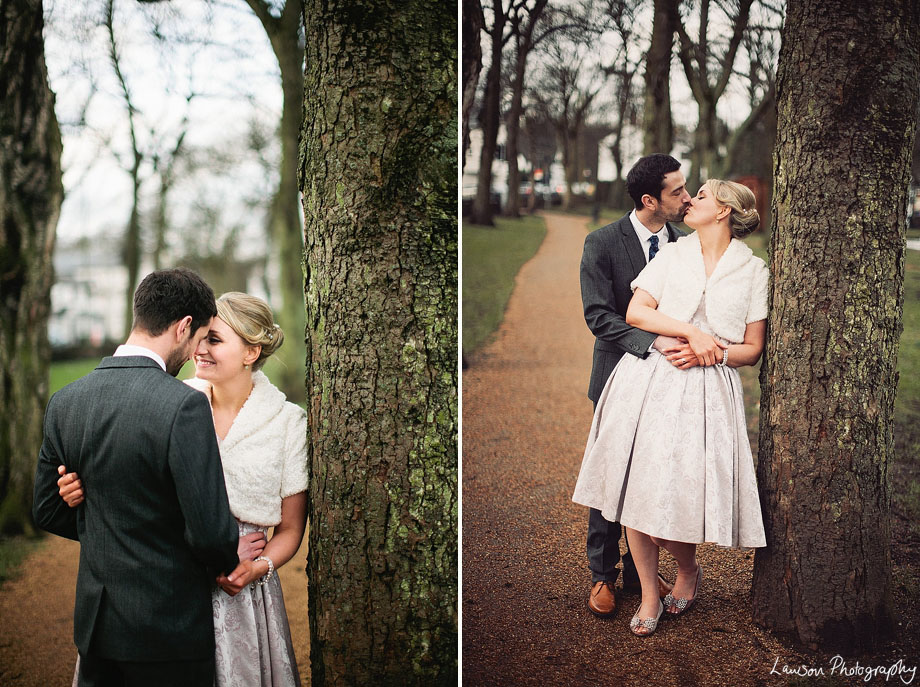 Then it was back to Hannah's parents house for nibbles (excellent banana bread) and champagne.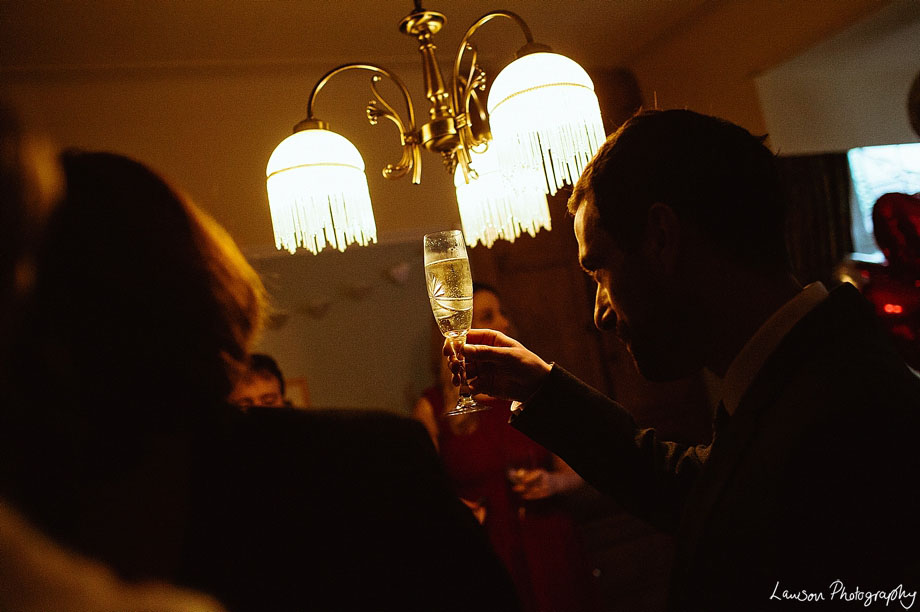 A little toast by James's mum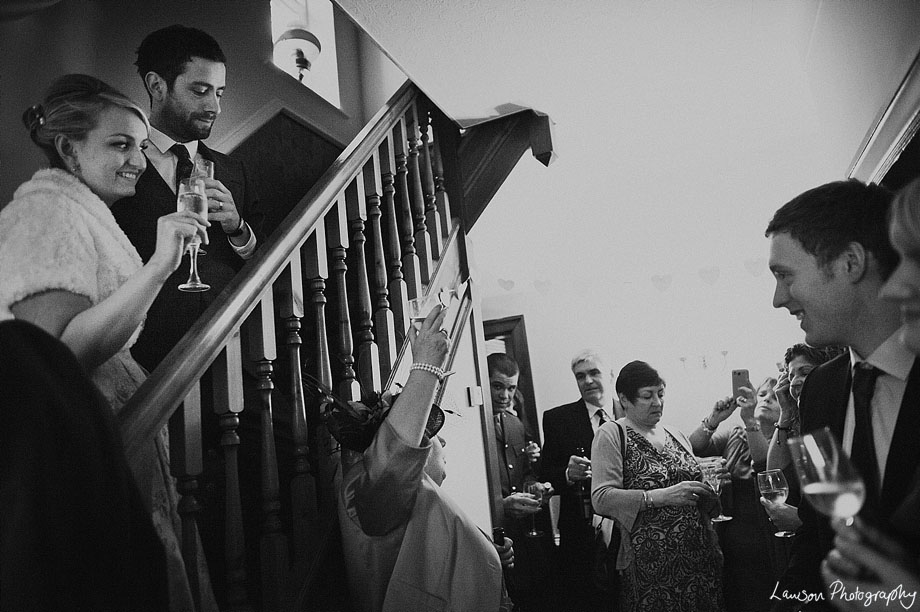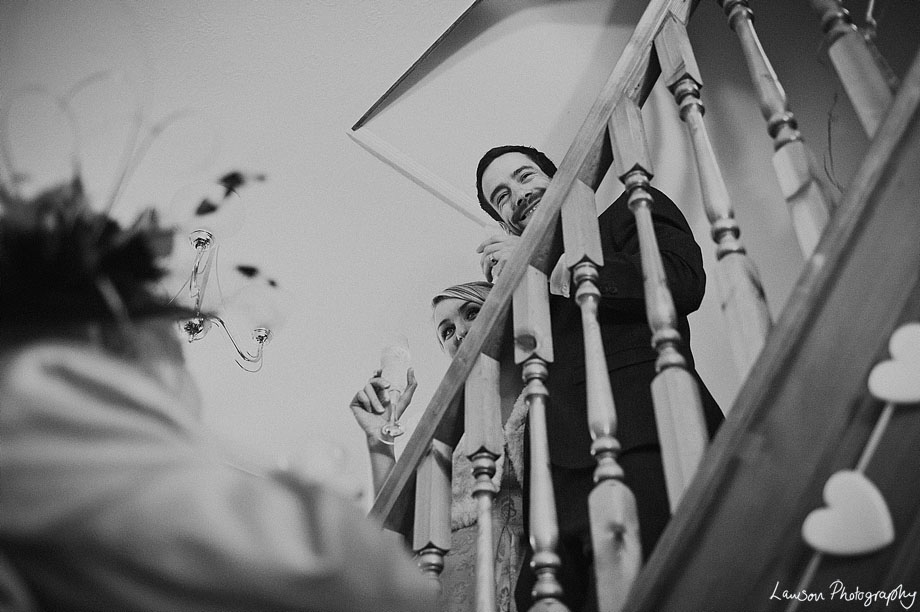 Time for slippers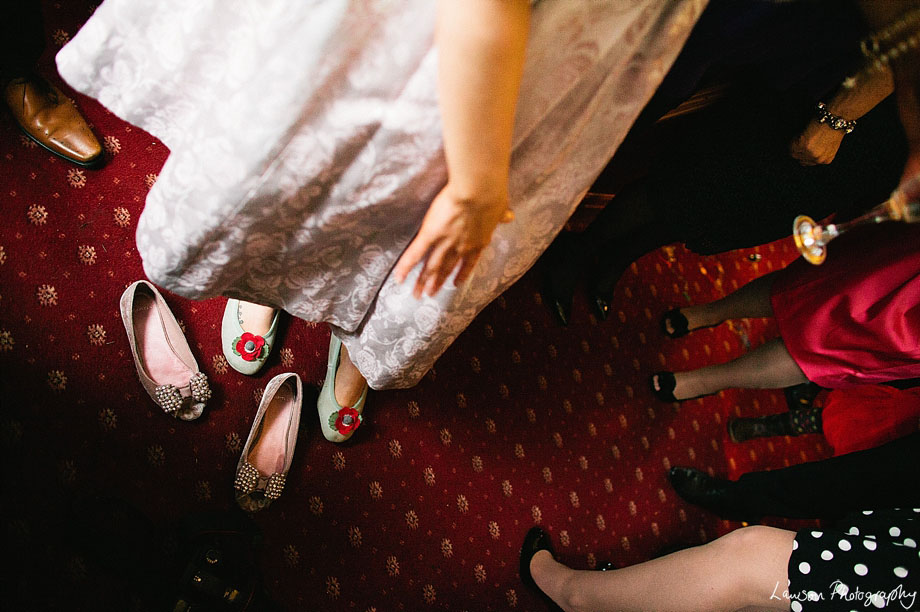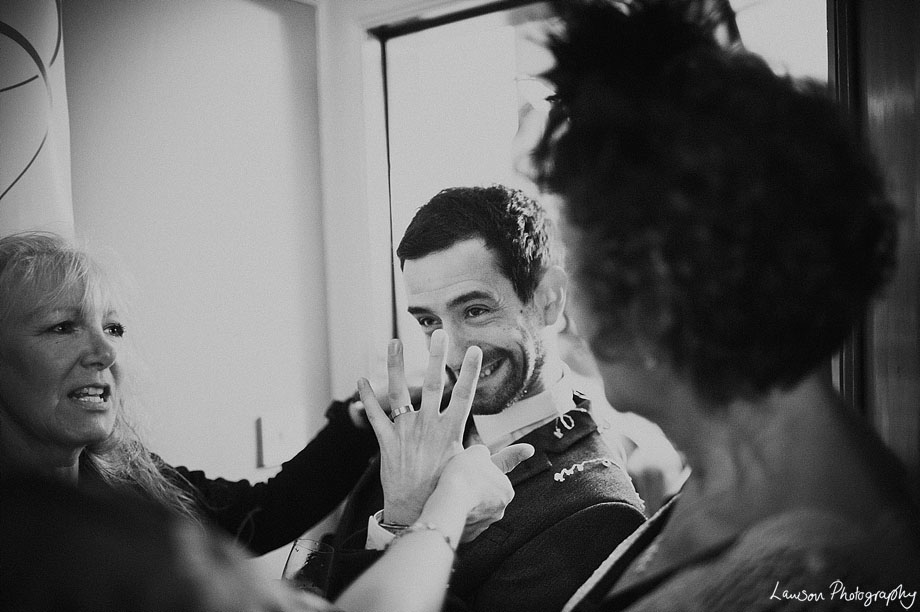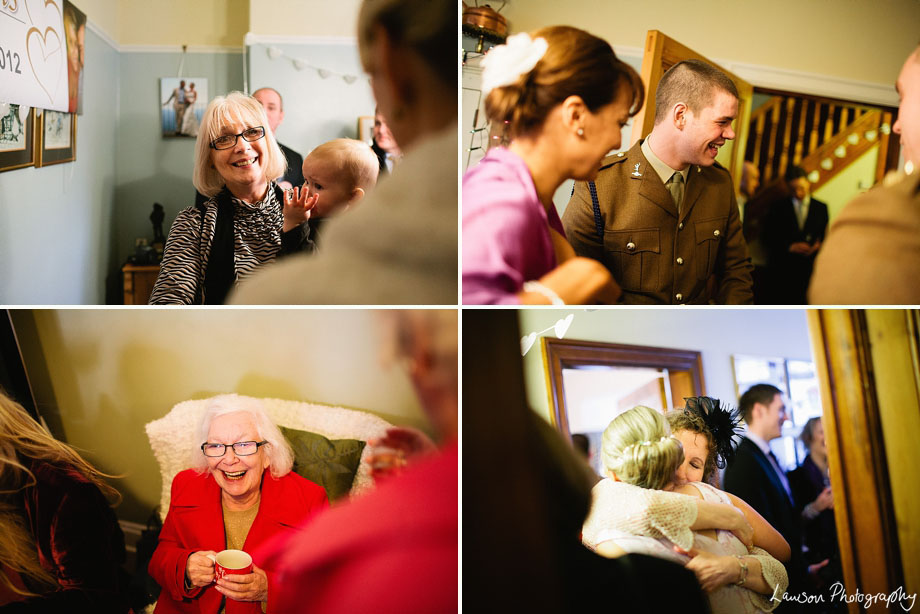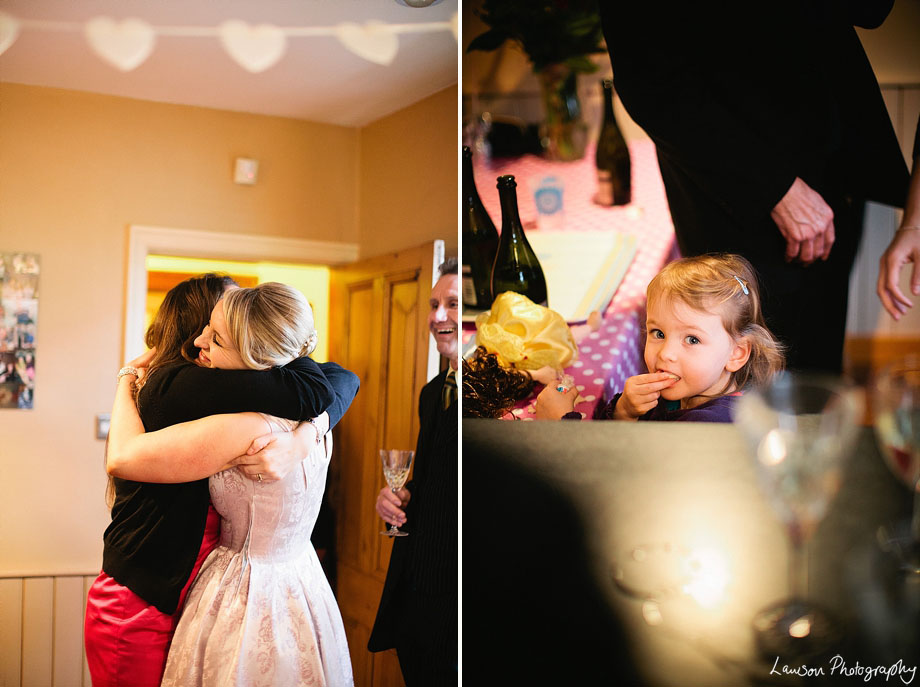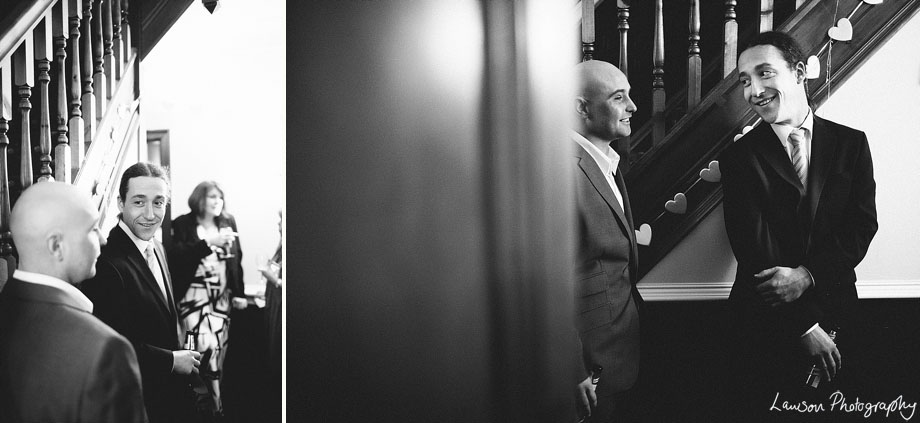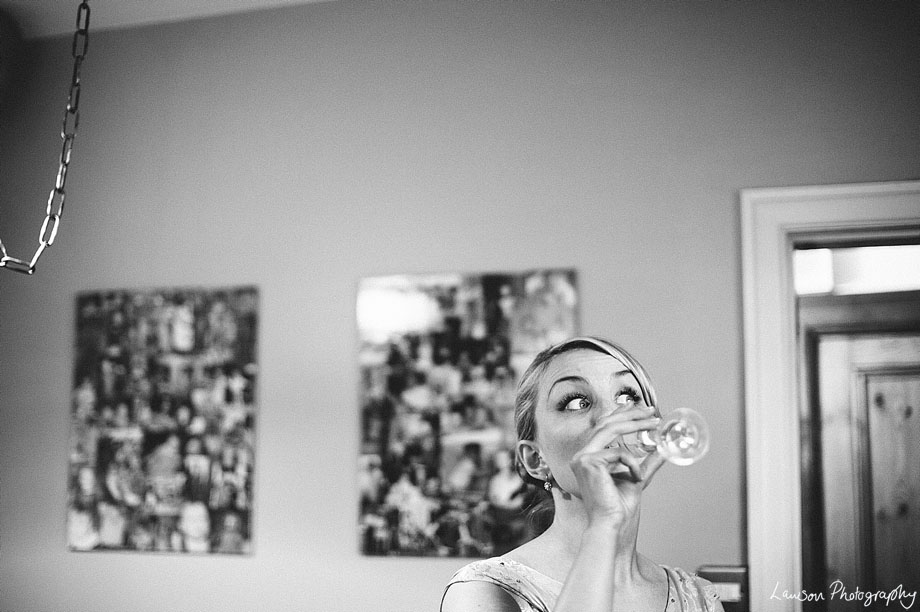 It was quite hard getting through the crowds!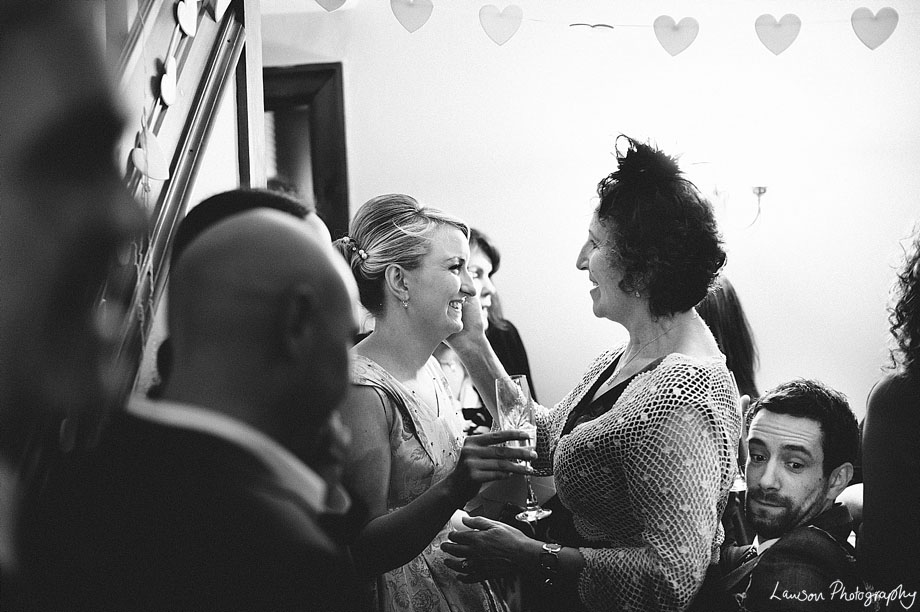 "I know I'm not supposed to ask as it's your wedding day, but can I play with your iPhone?"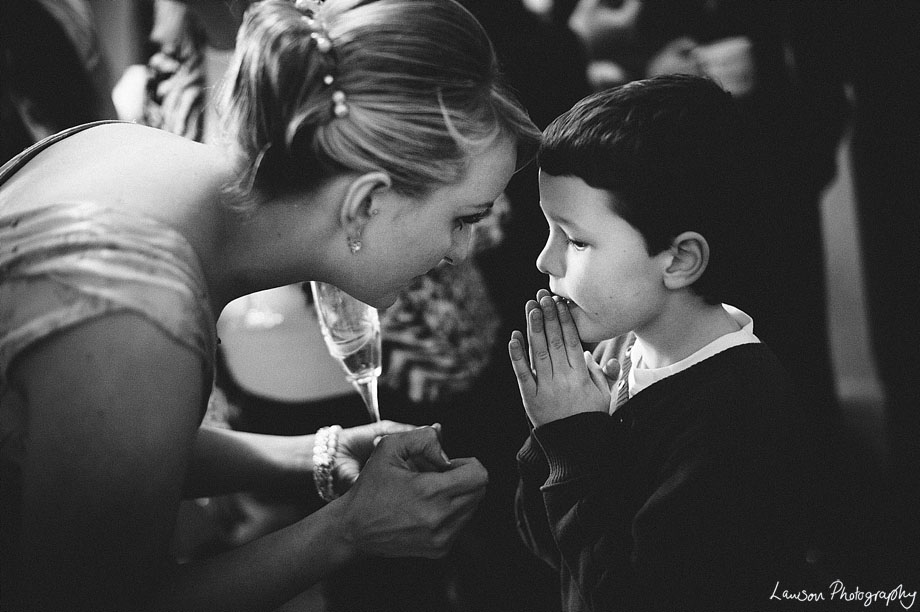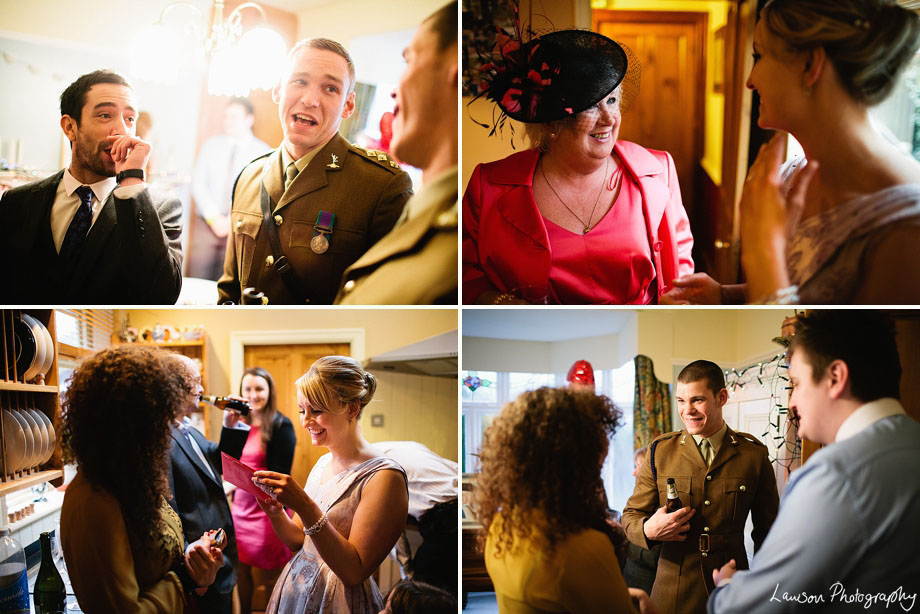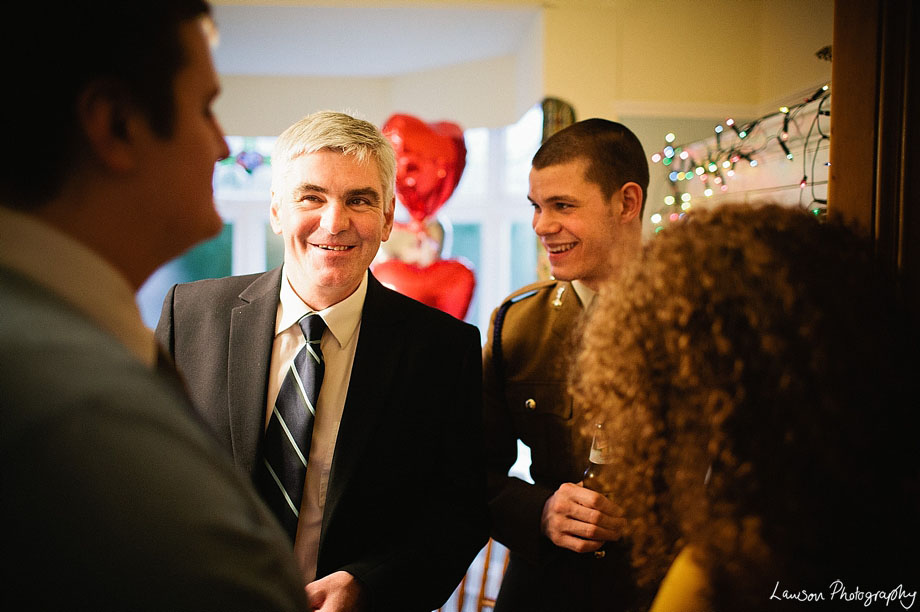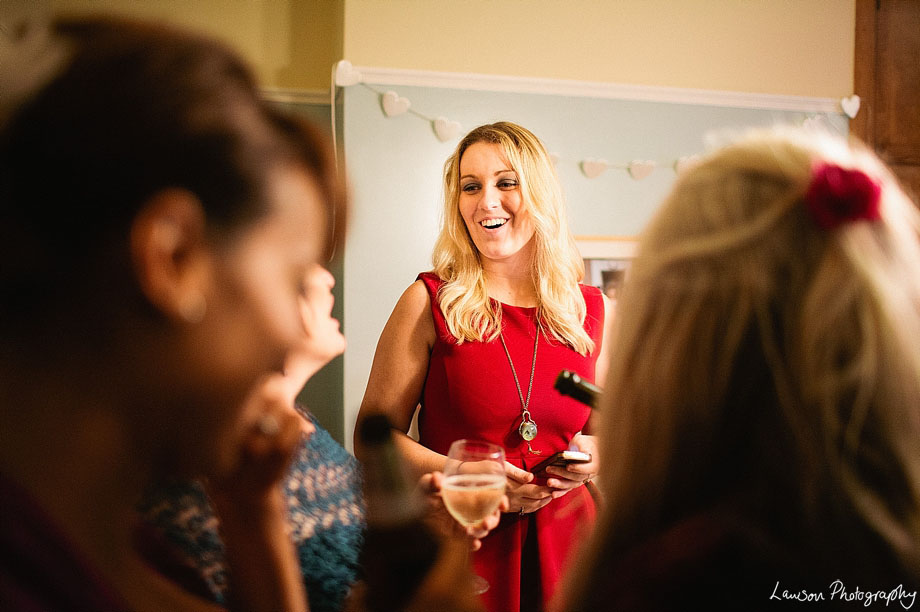 James's grandma is a bit of a man-eater!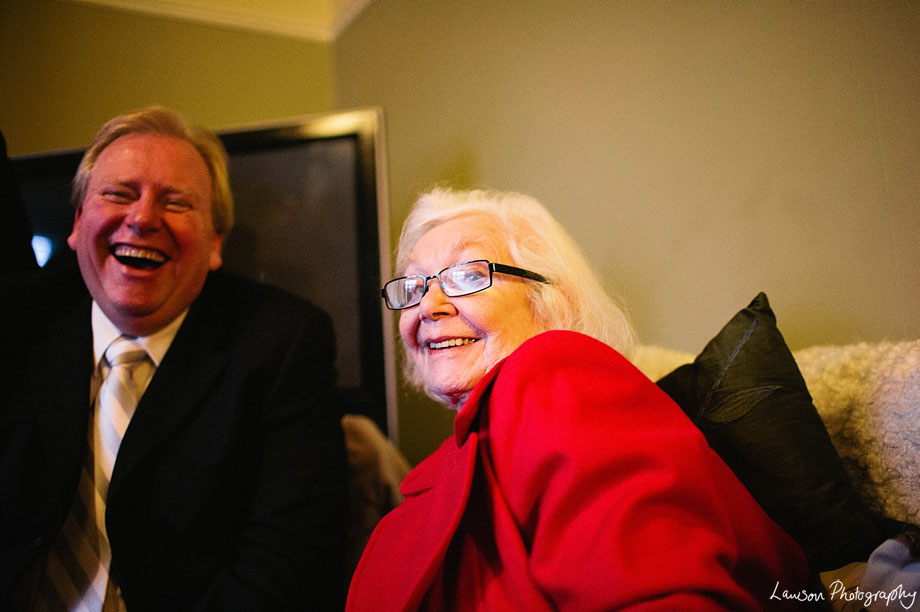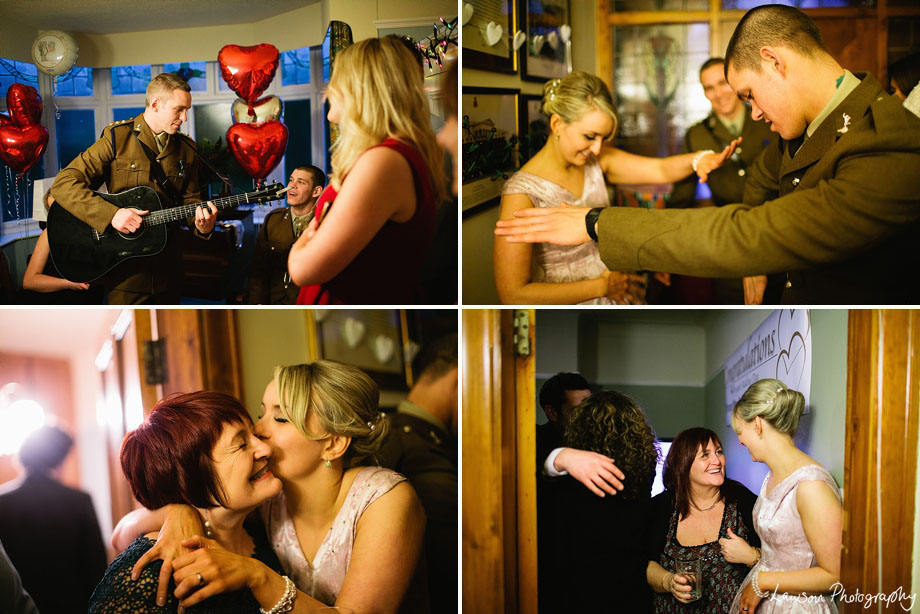 When no-one was looking, Tom & Will snuck off for a little Call of Duty.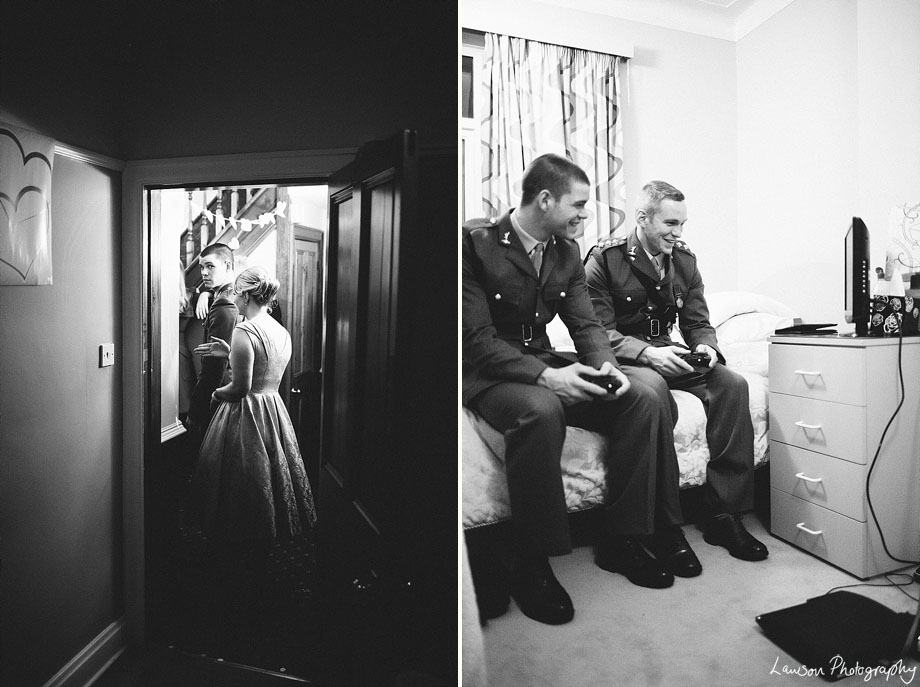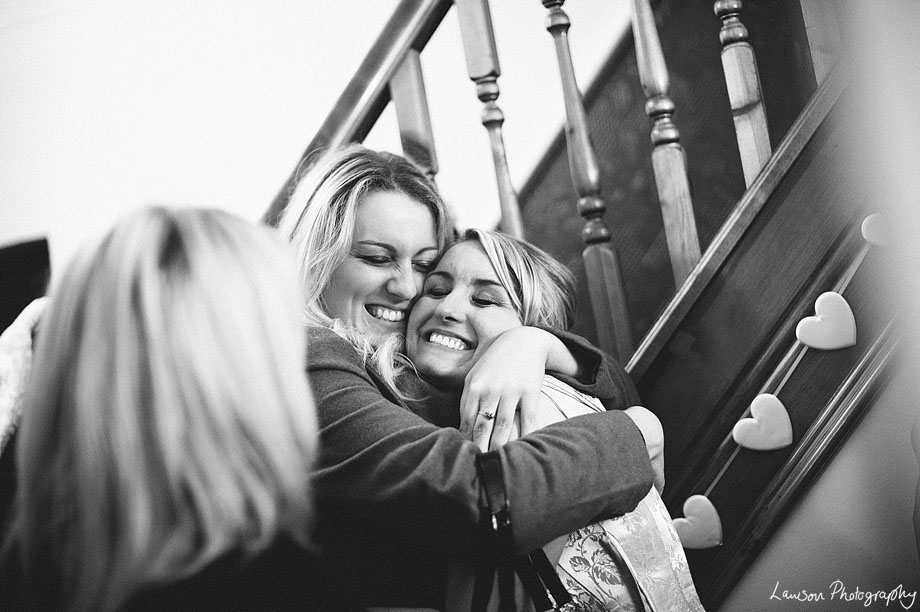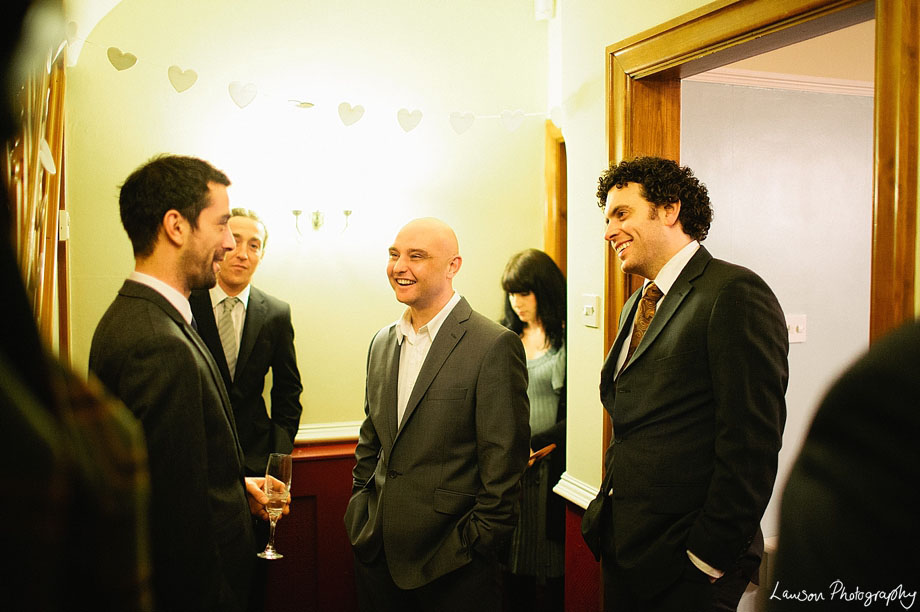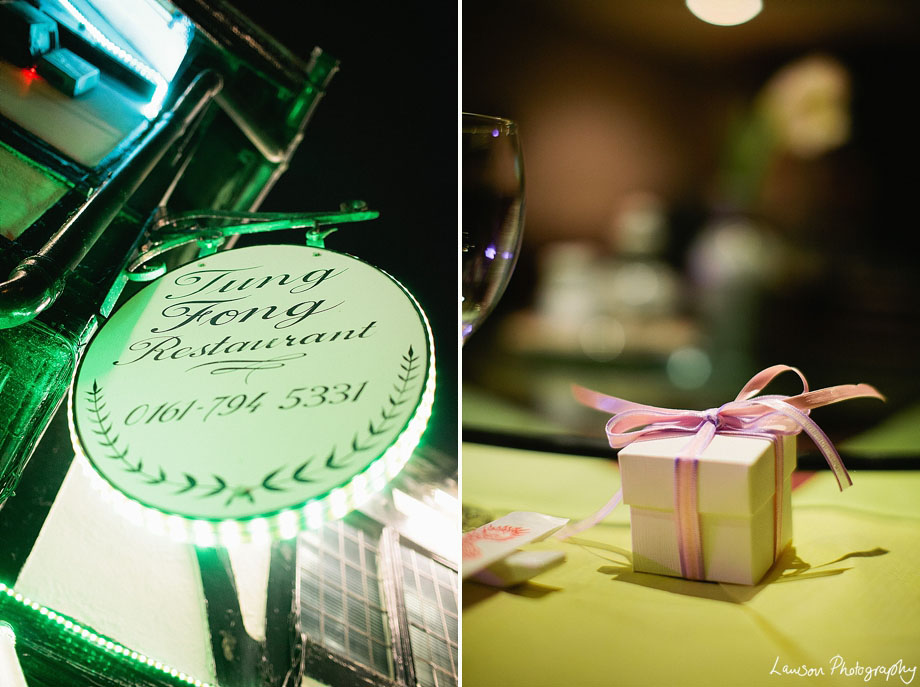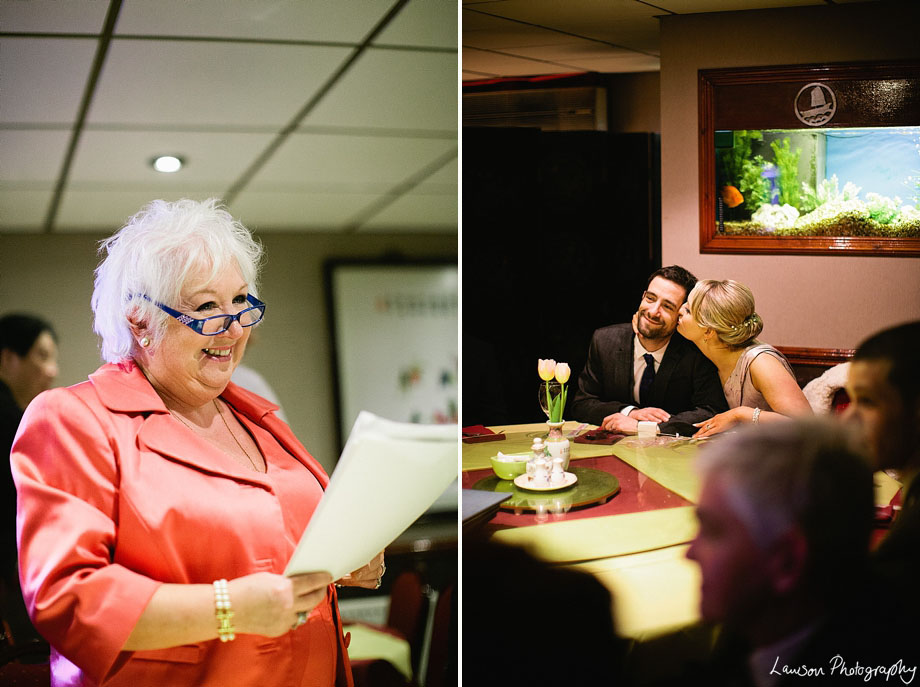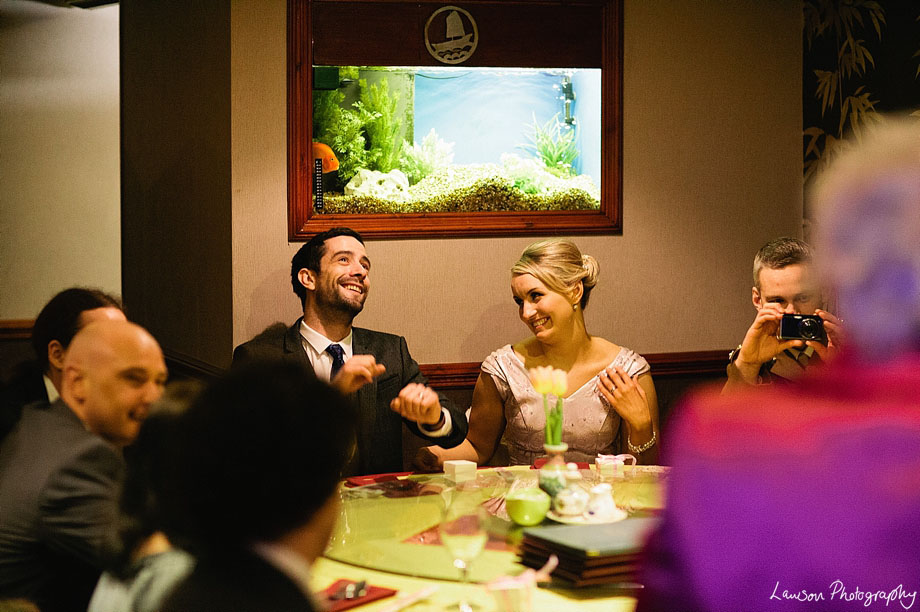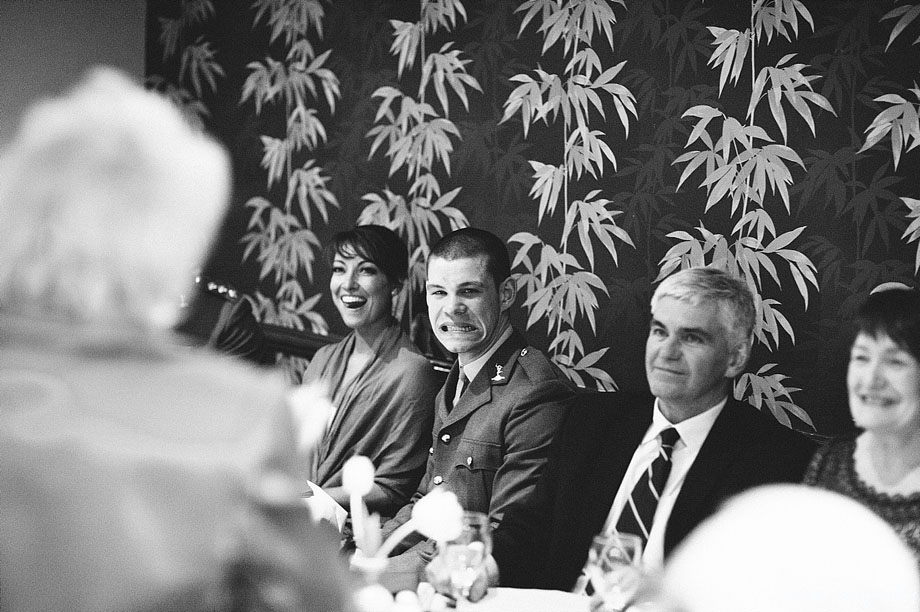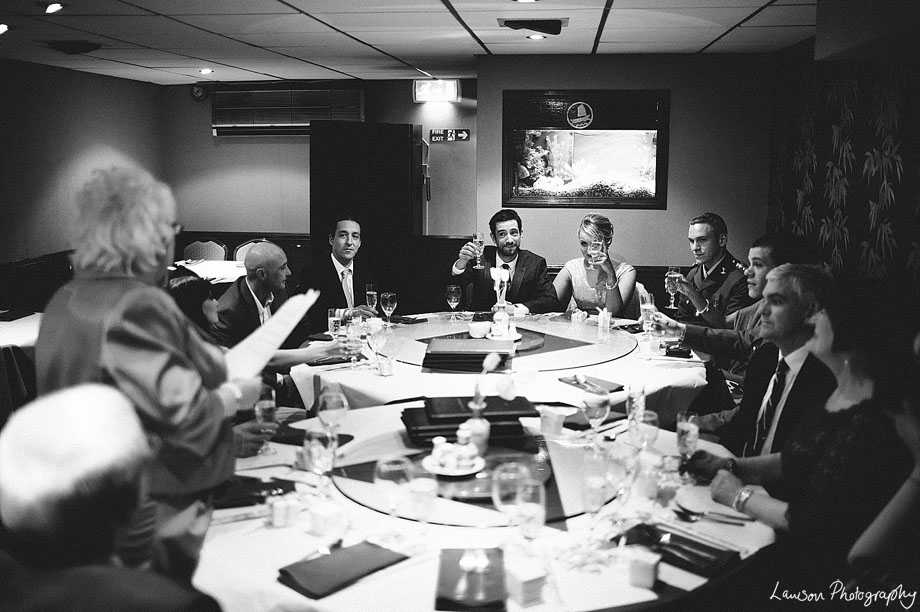 Love hurts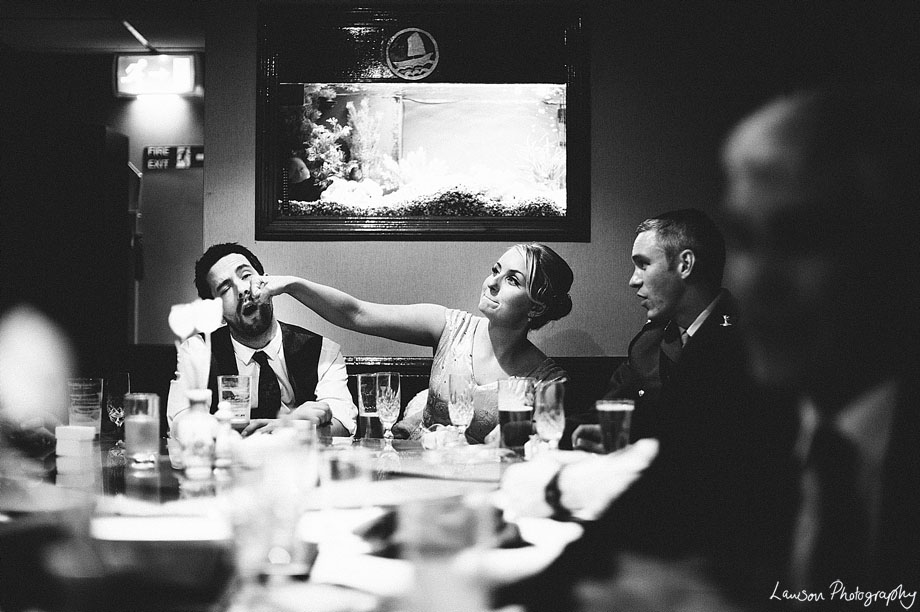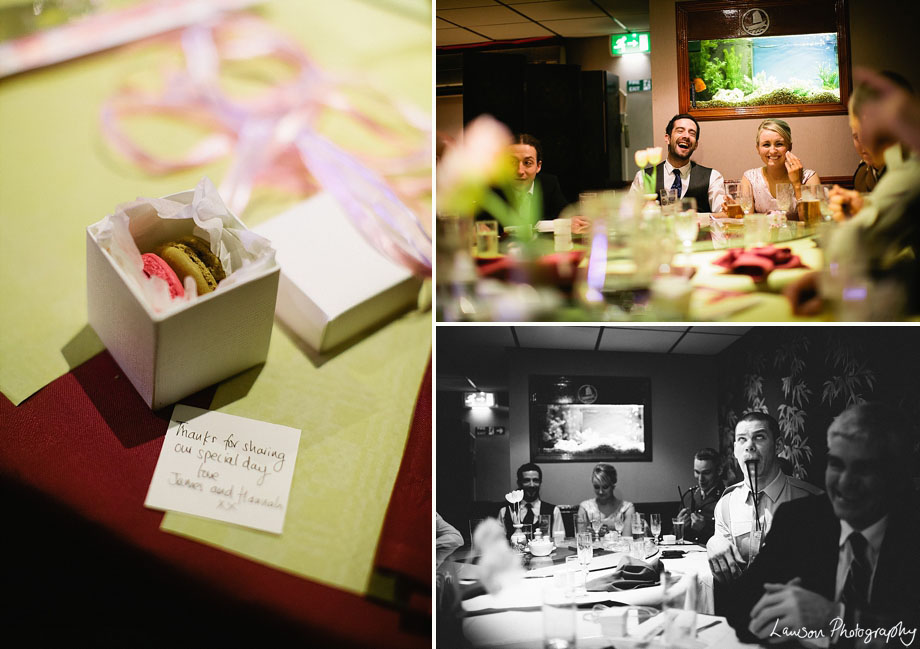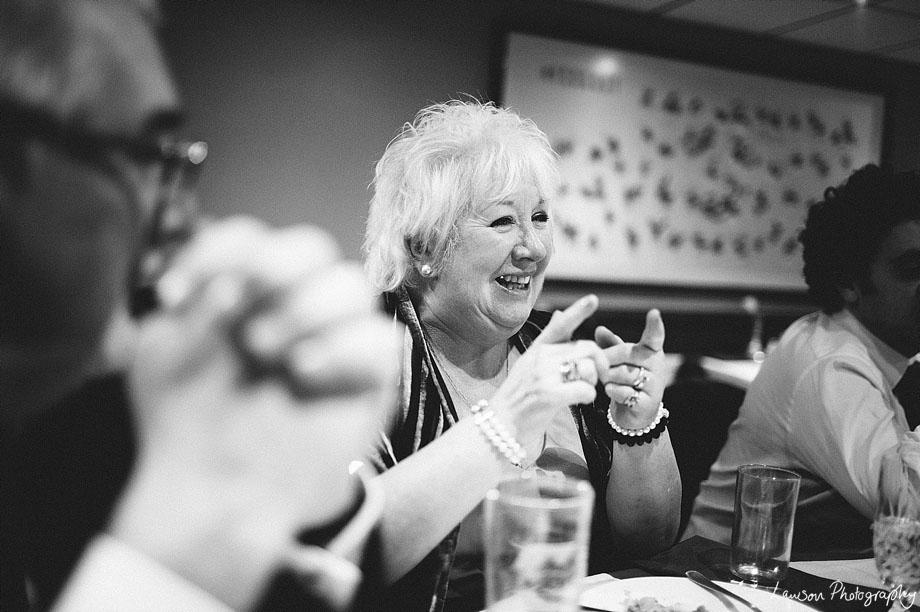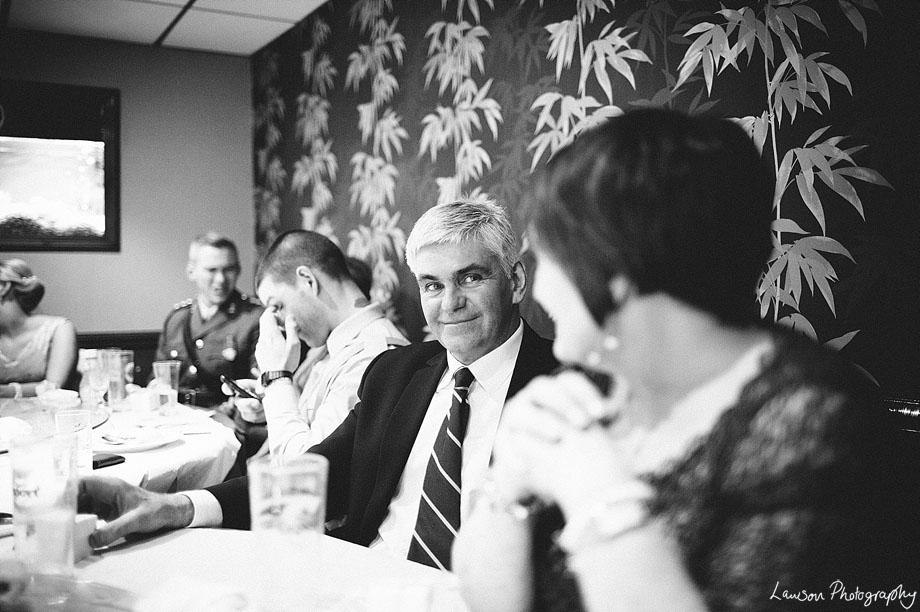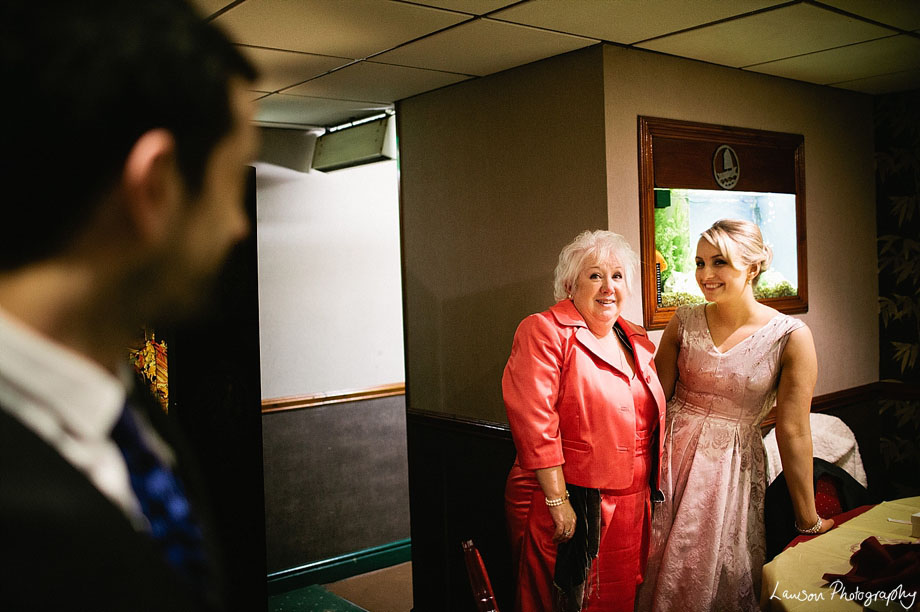 Congrats on an amazing day!  See you at the after party 🙂