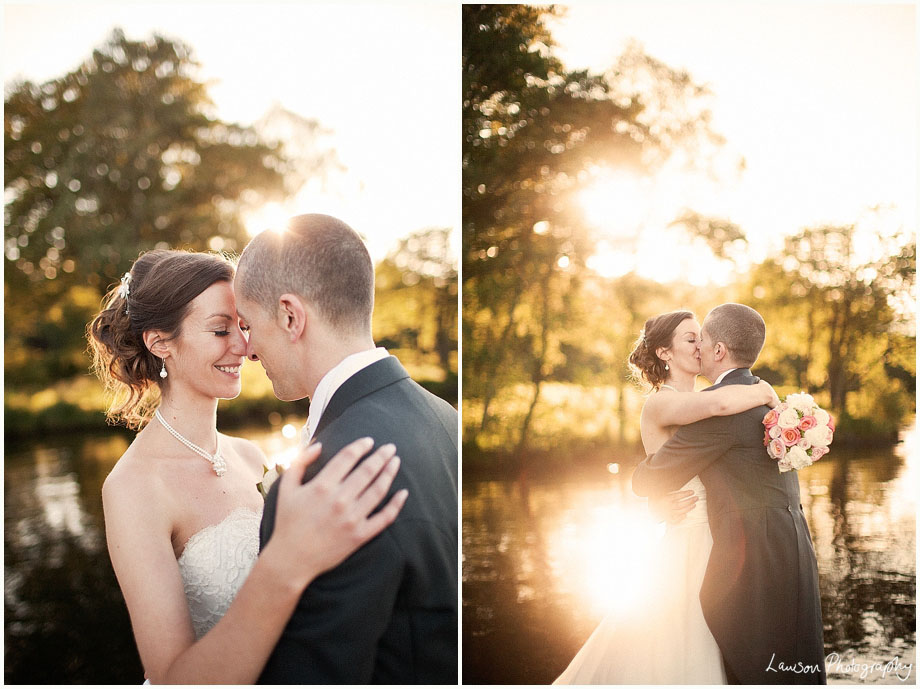 Wow, what a day this was!!  Beautiful scenery, wonderful couple, glorious weather, a boat ride on Windermere, not a bad way to spend my birthday 🙂
The setting for Suzy's preparations, and the reception was the Merewood Hotel, a lovely place that we'd never been to before – though it had been very highly spoken of by every wedding vendor we asked about it (unusual!).  Happily it did not disappoint.  The wedding ceremony was held at St Mary's in Windermere, a very pretty place which unfortunately doesn't allow photography during the ceremony.  After the service, the wedding party travelled down to the Promenade in Windermere for ice cream and a lovely trip over the lake (complete with scones and champagne, no less!).
Here are rather too many of our favourites: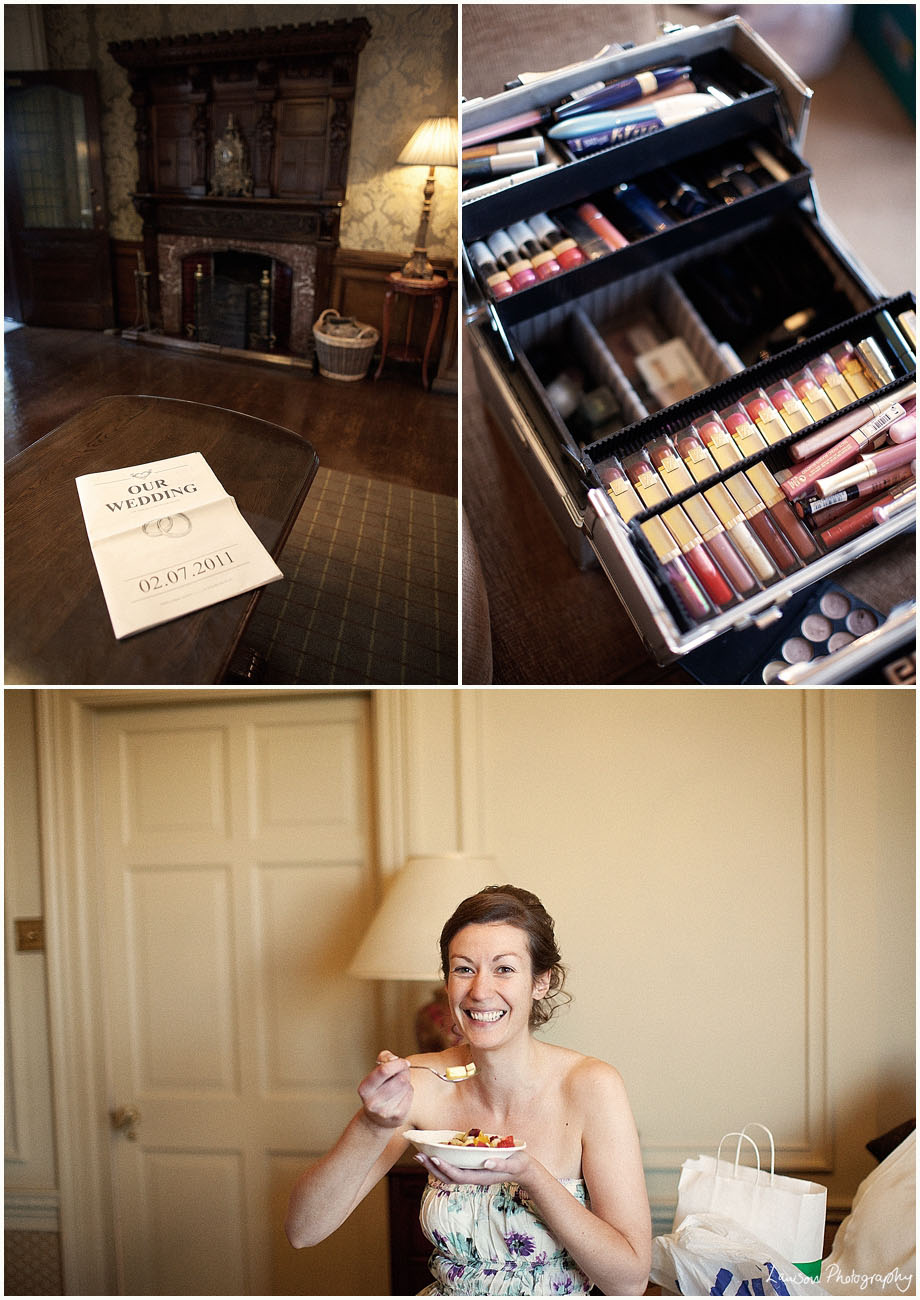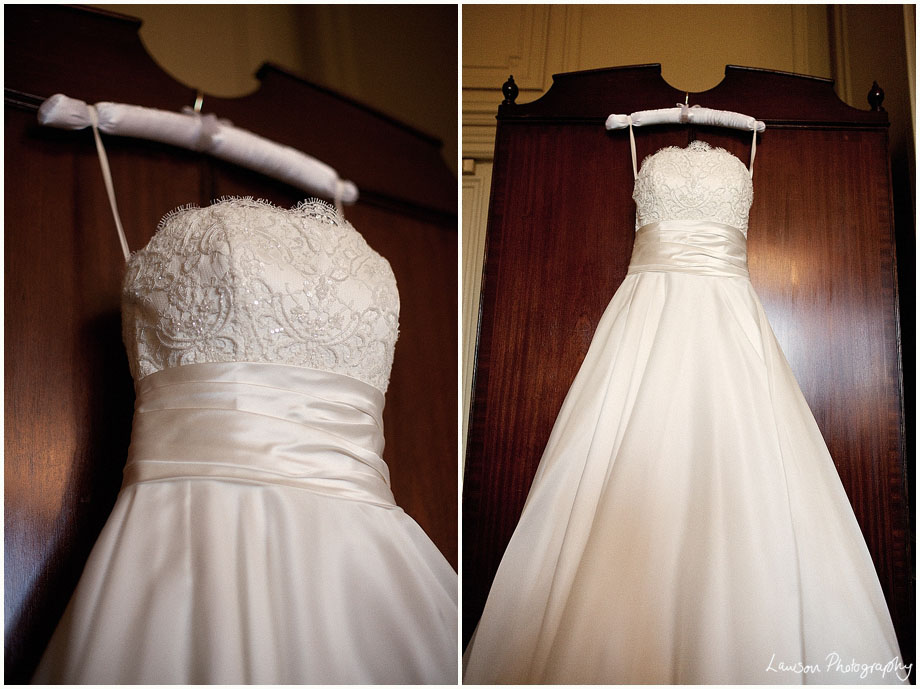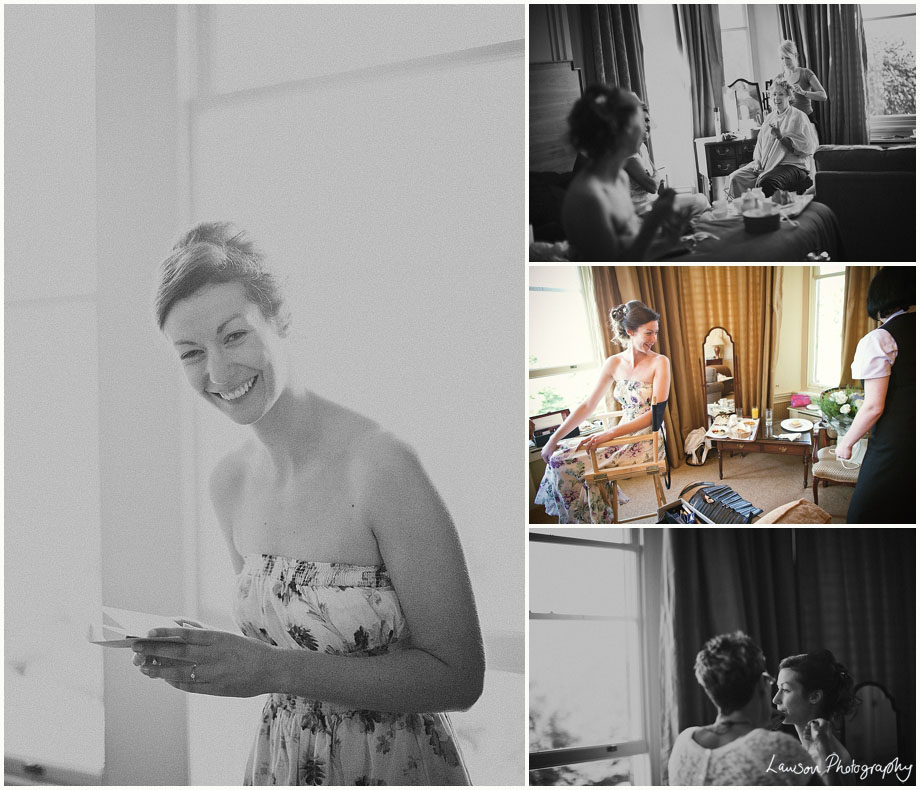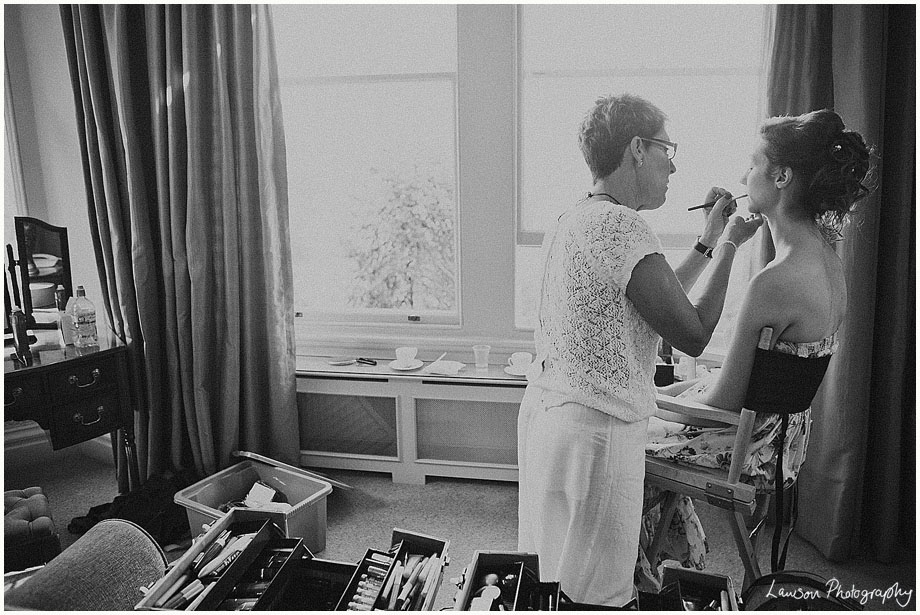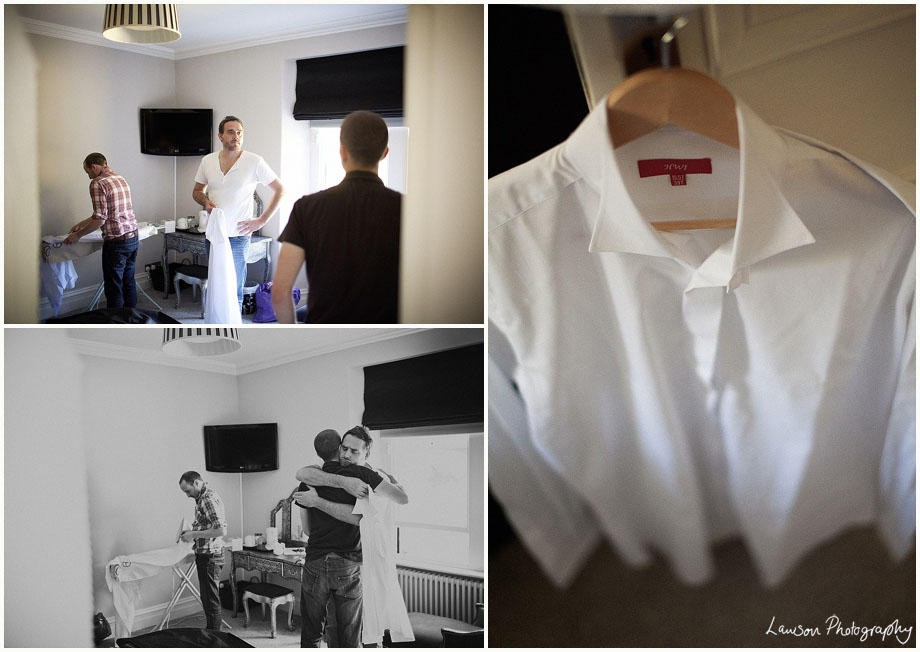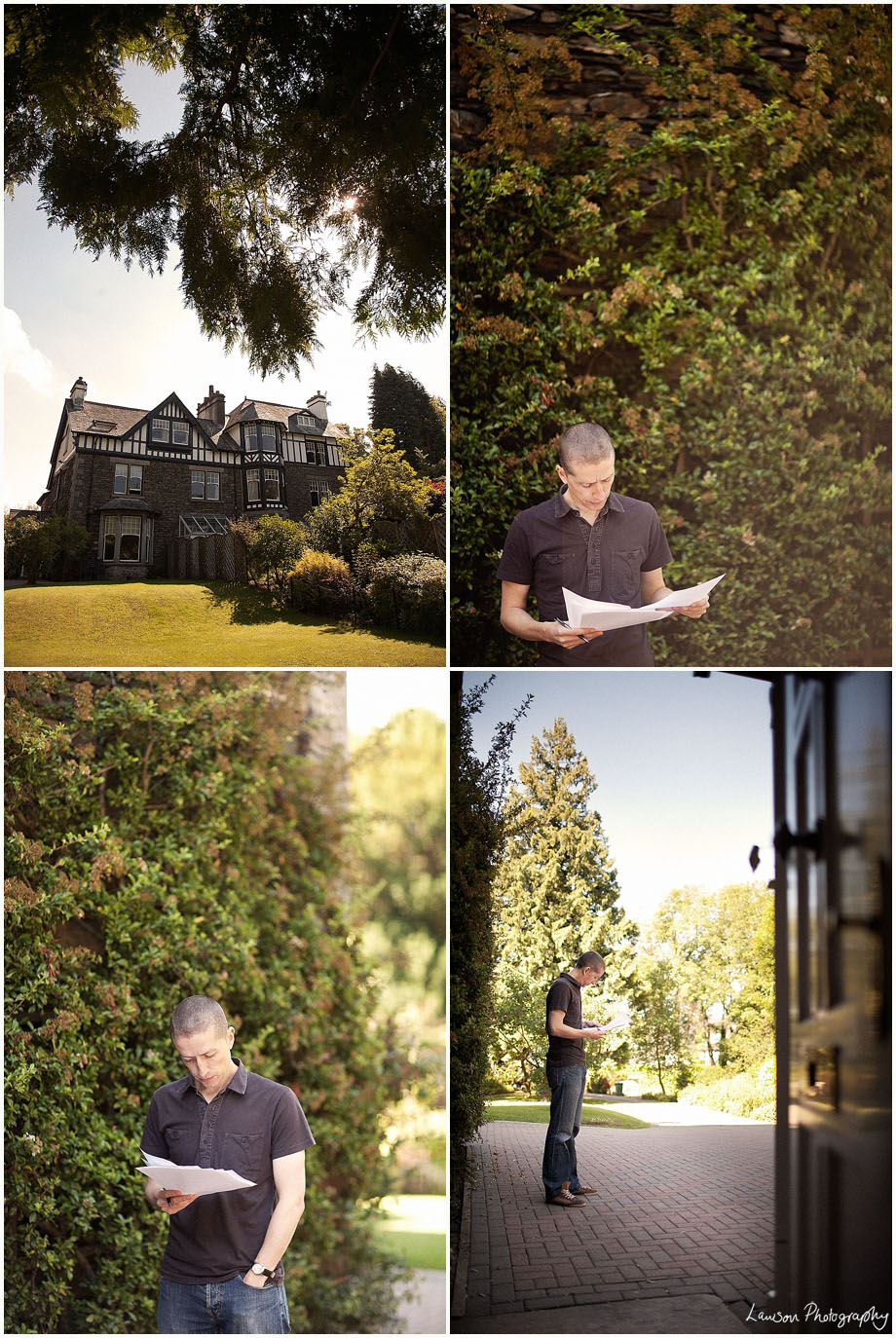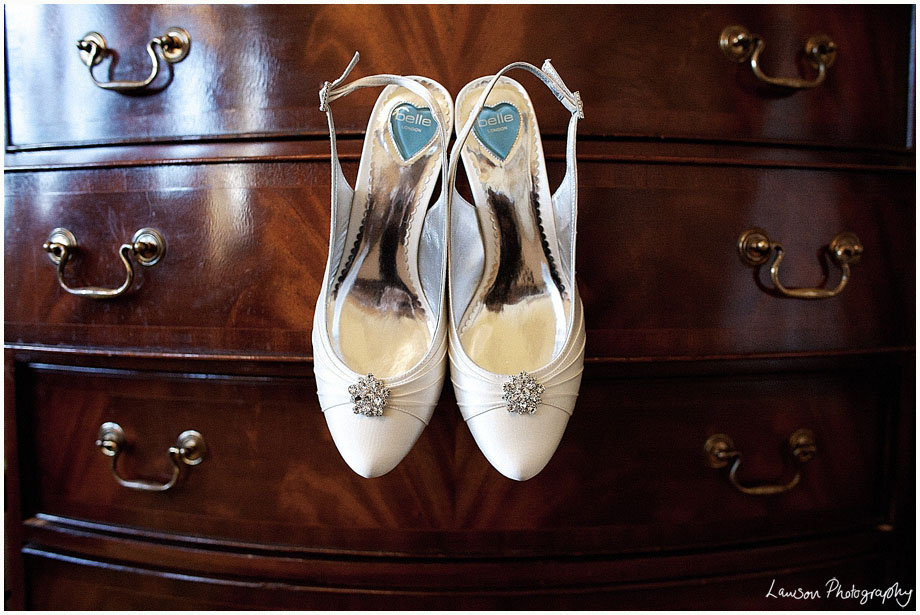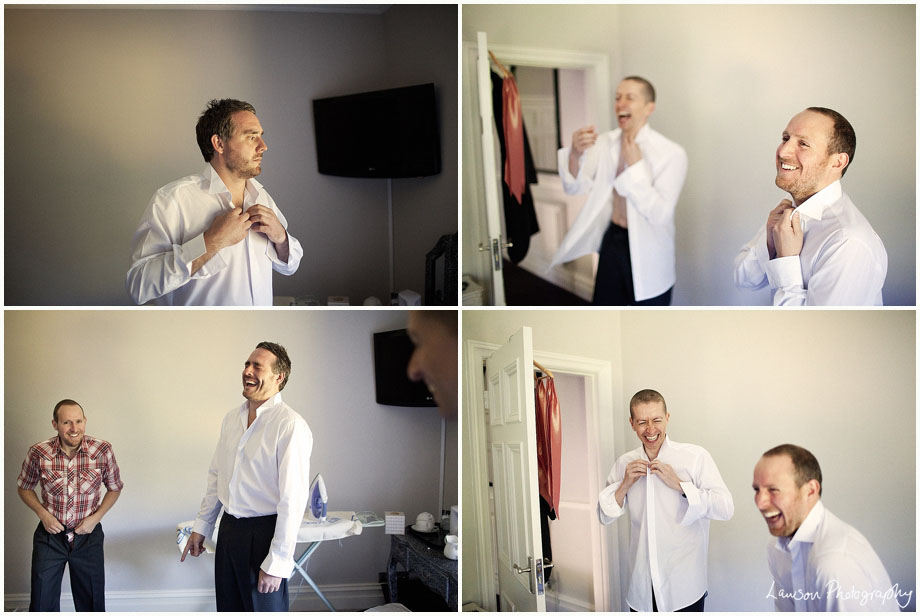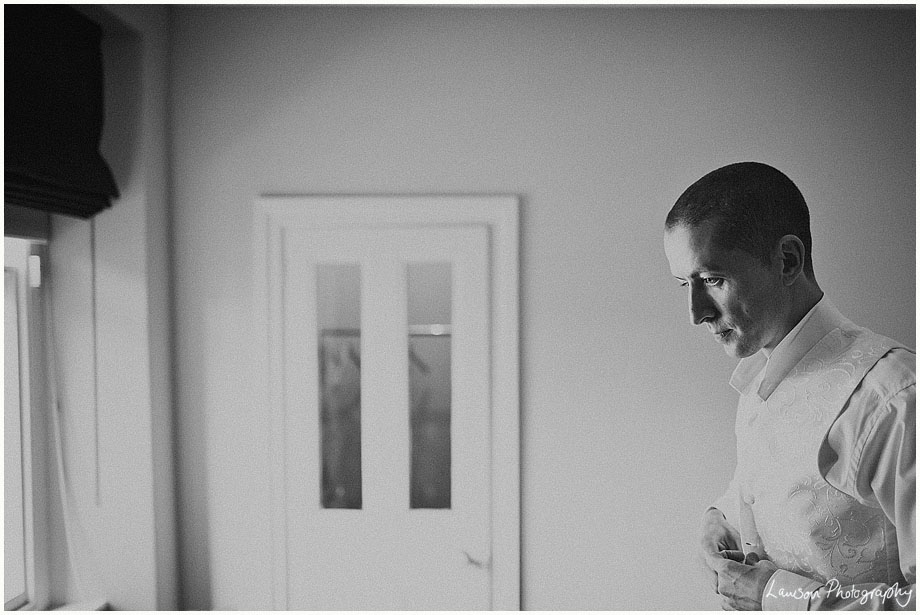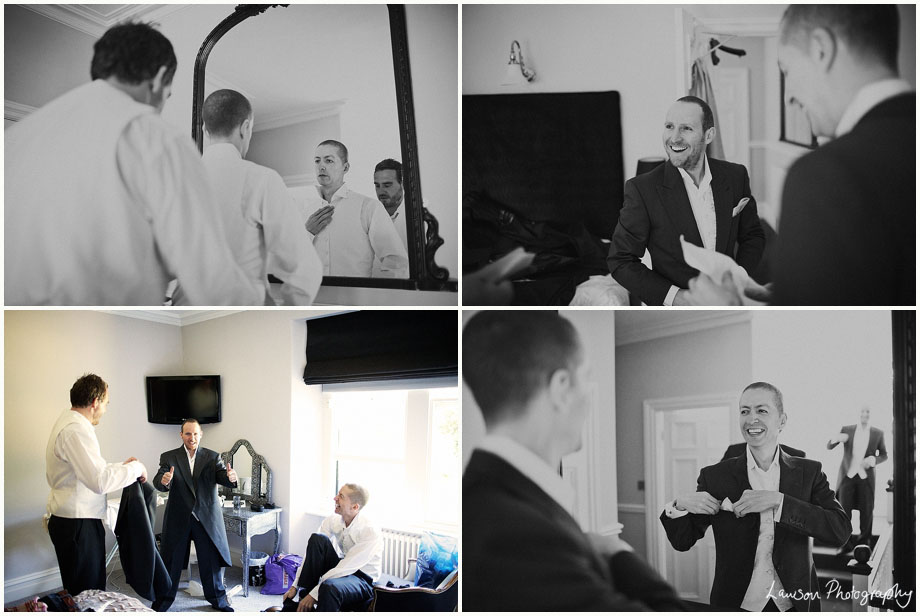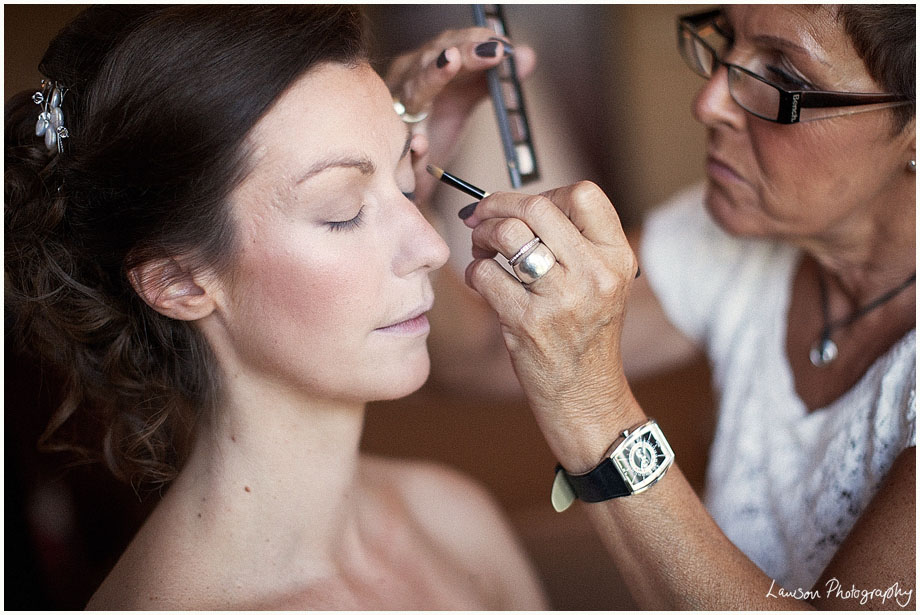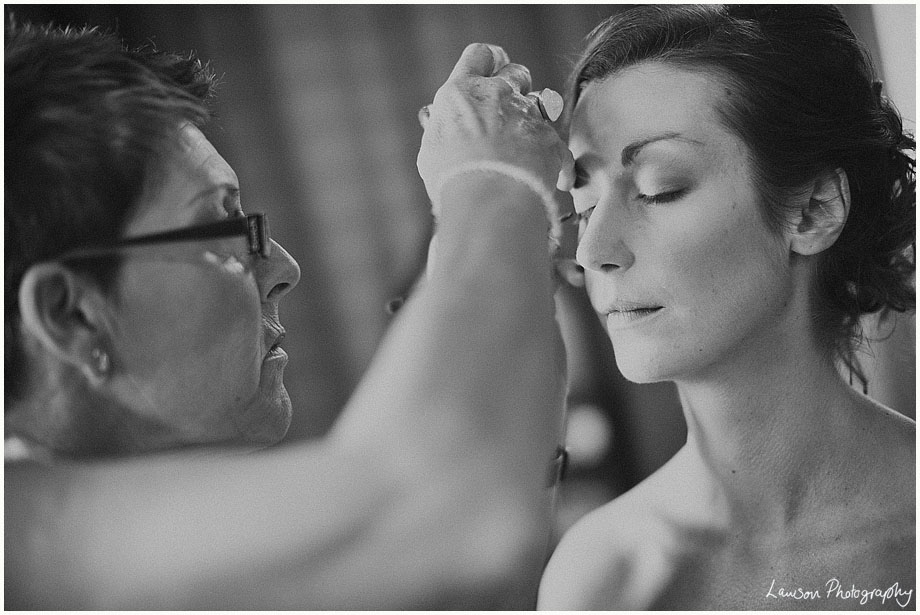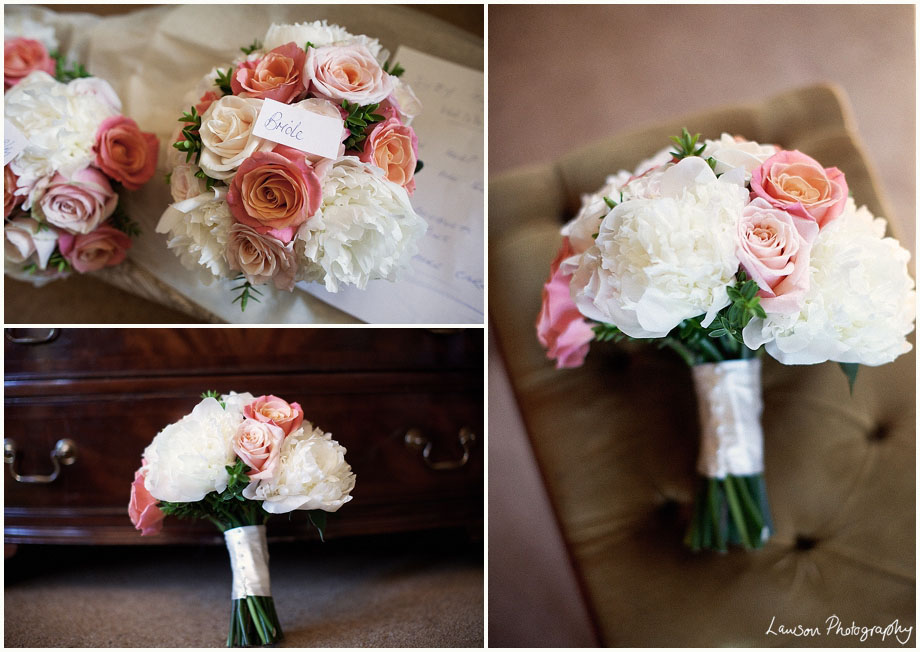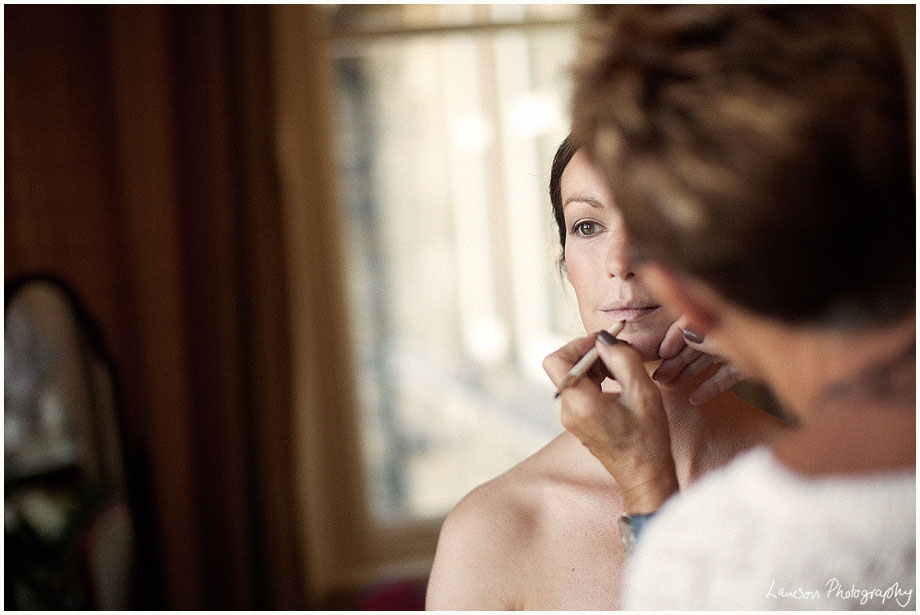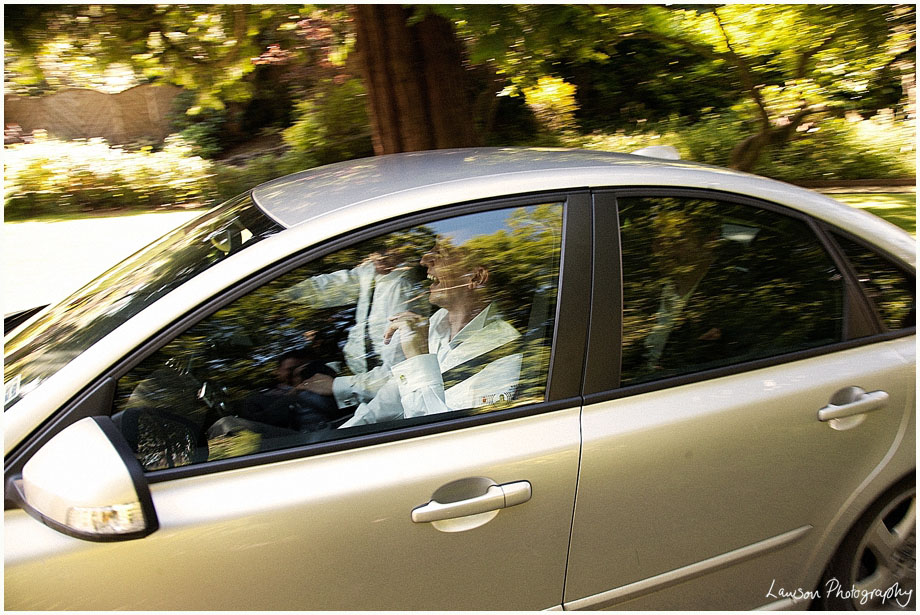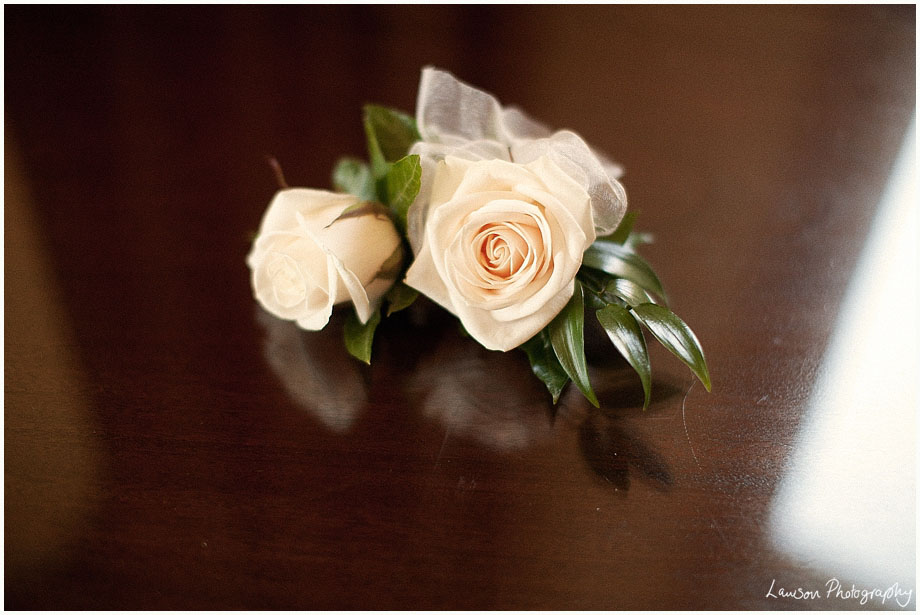 The Merewood Hotel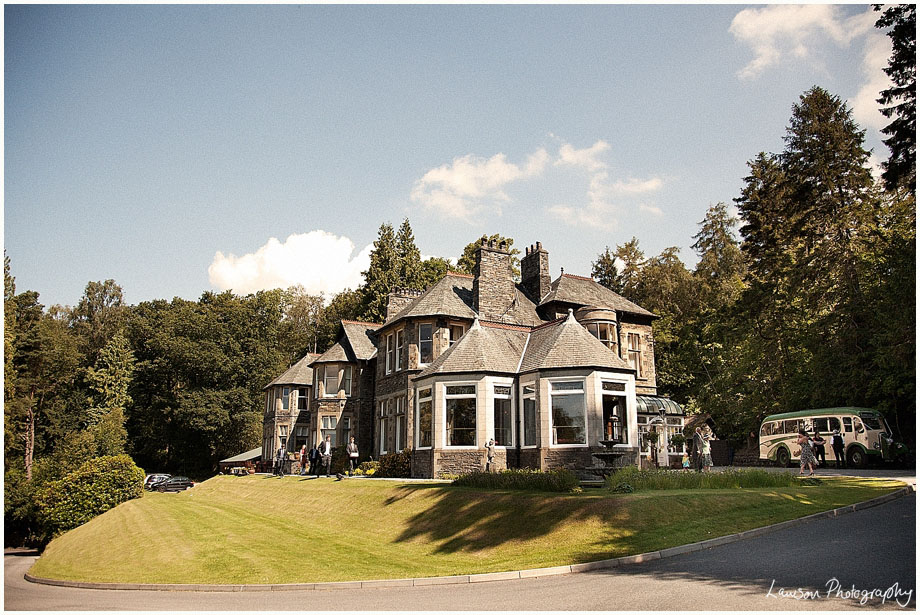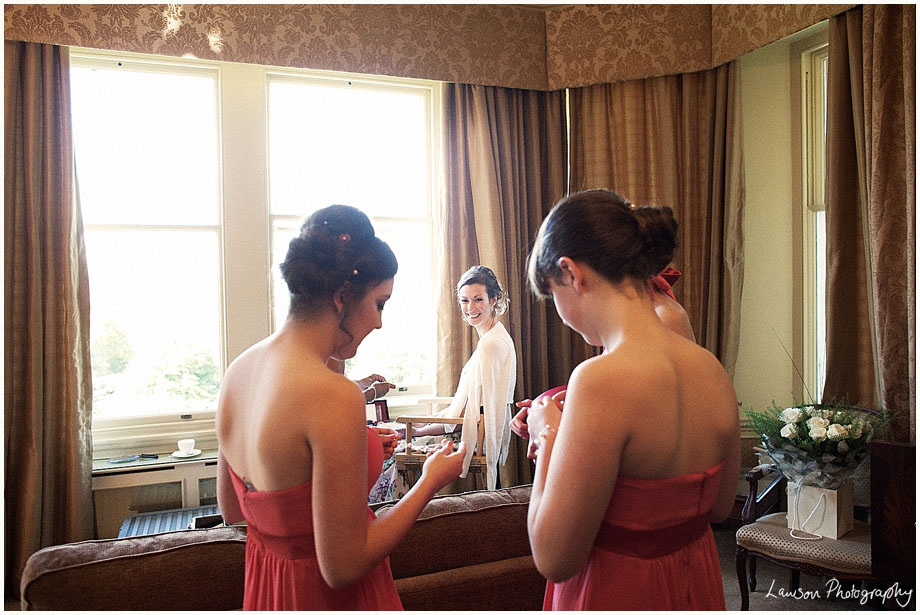 Beautiful flowers!  No idea who the florist was, but they did a very good job!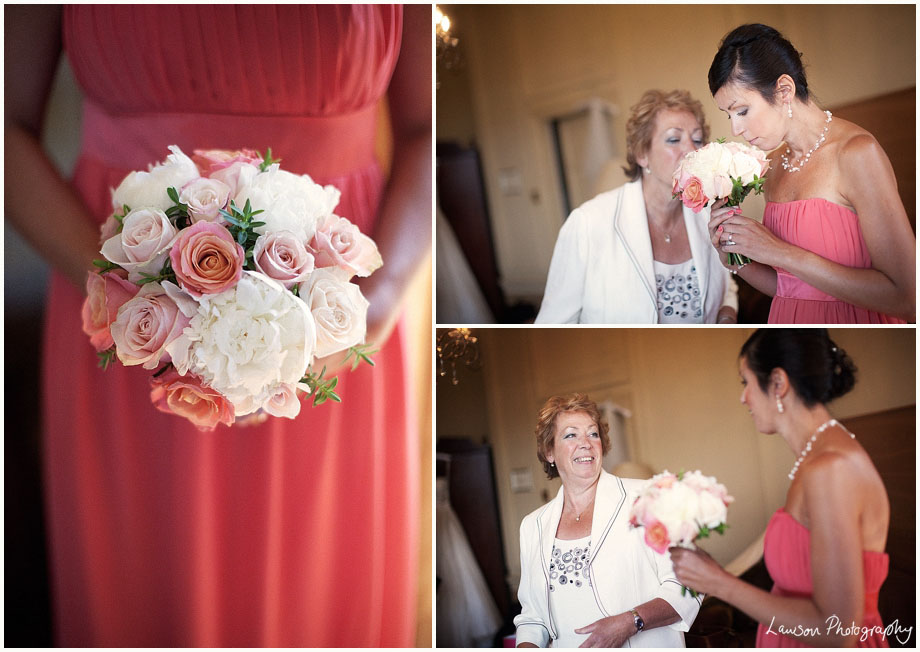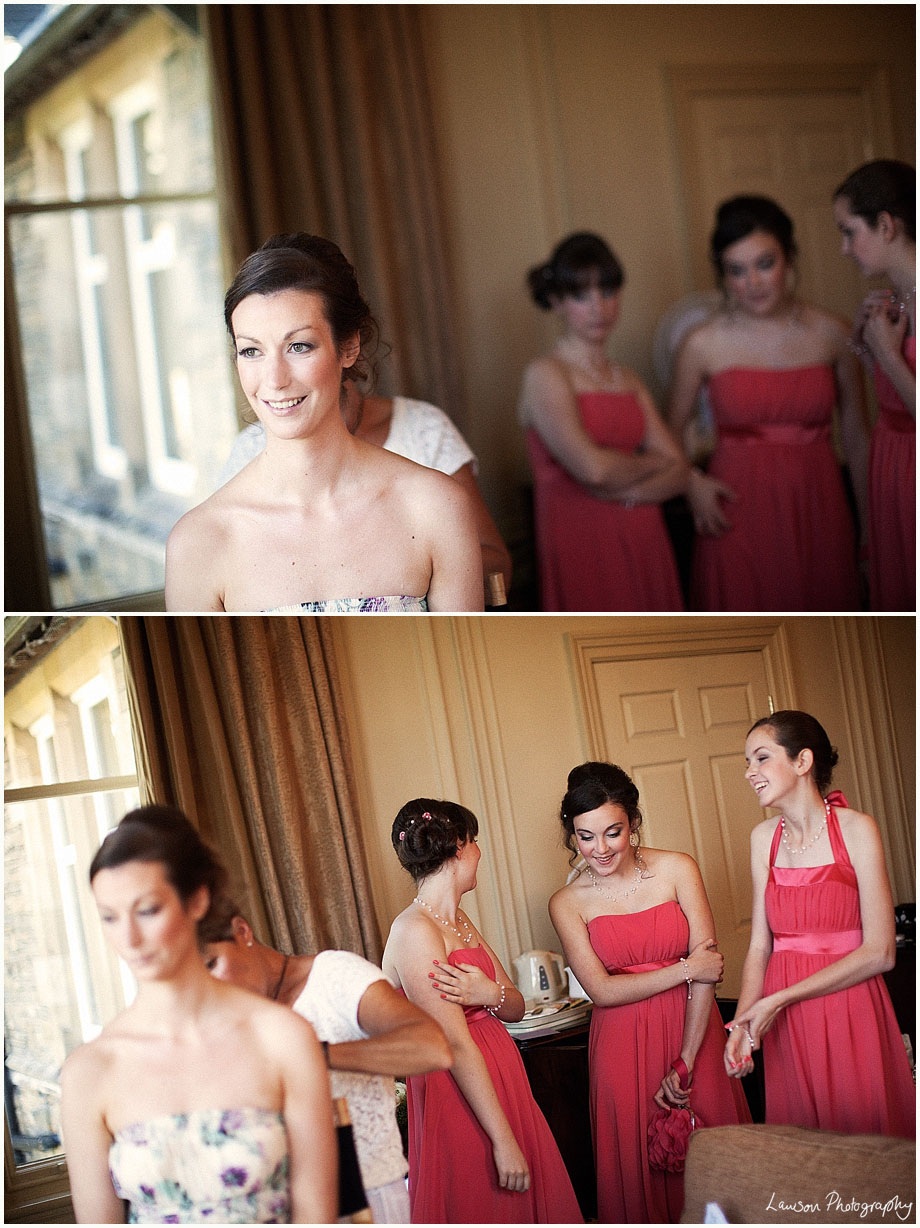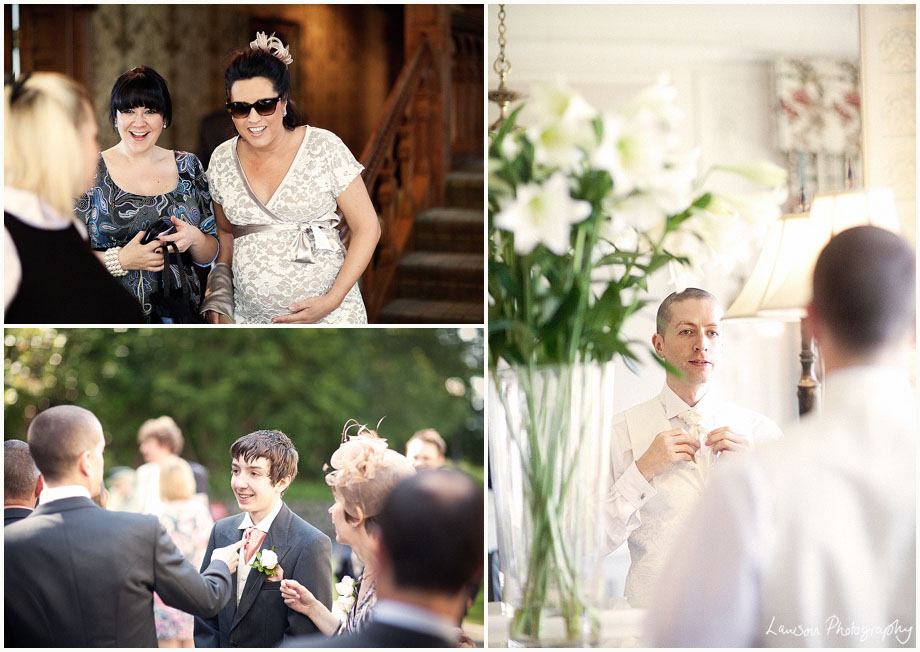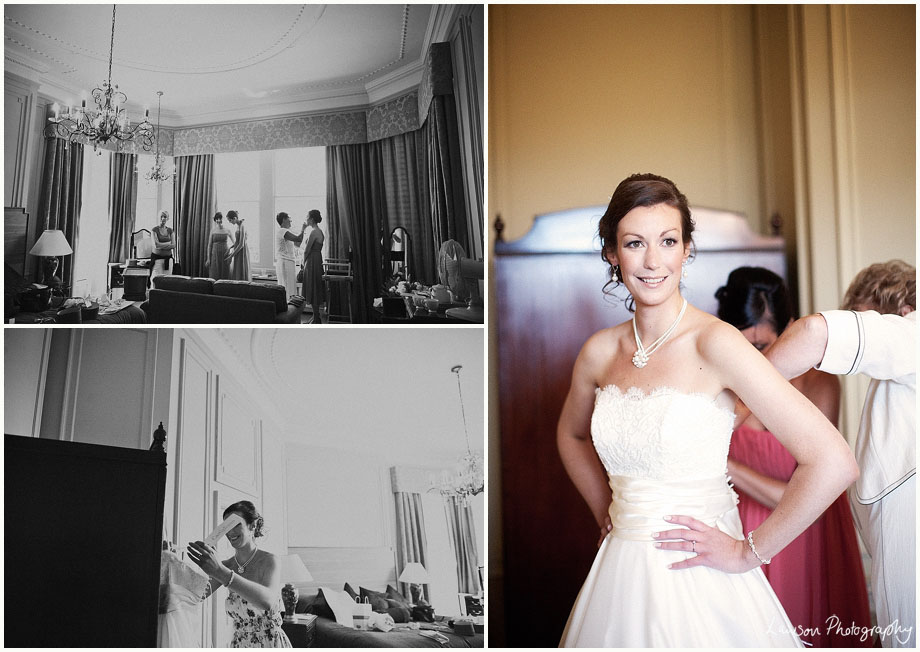 Suzy & David had organised these awesome vintage buses to transport all the guests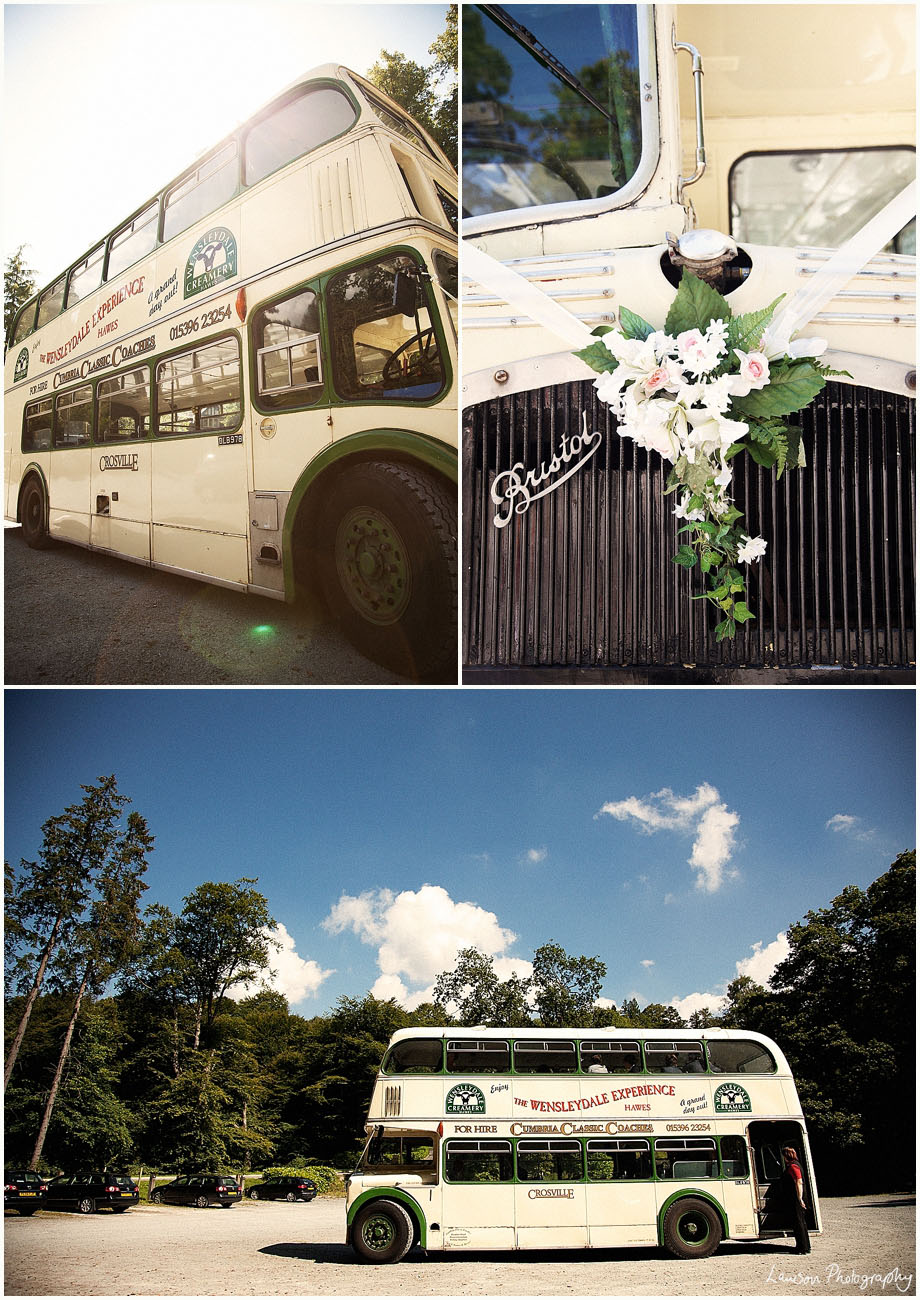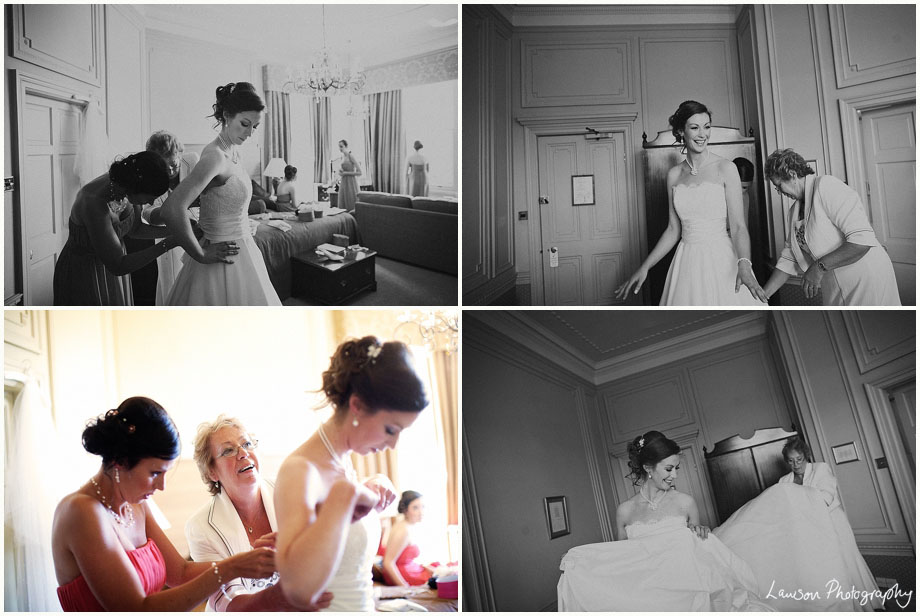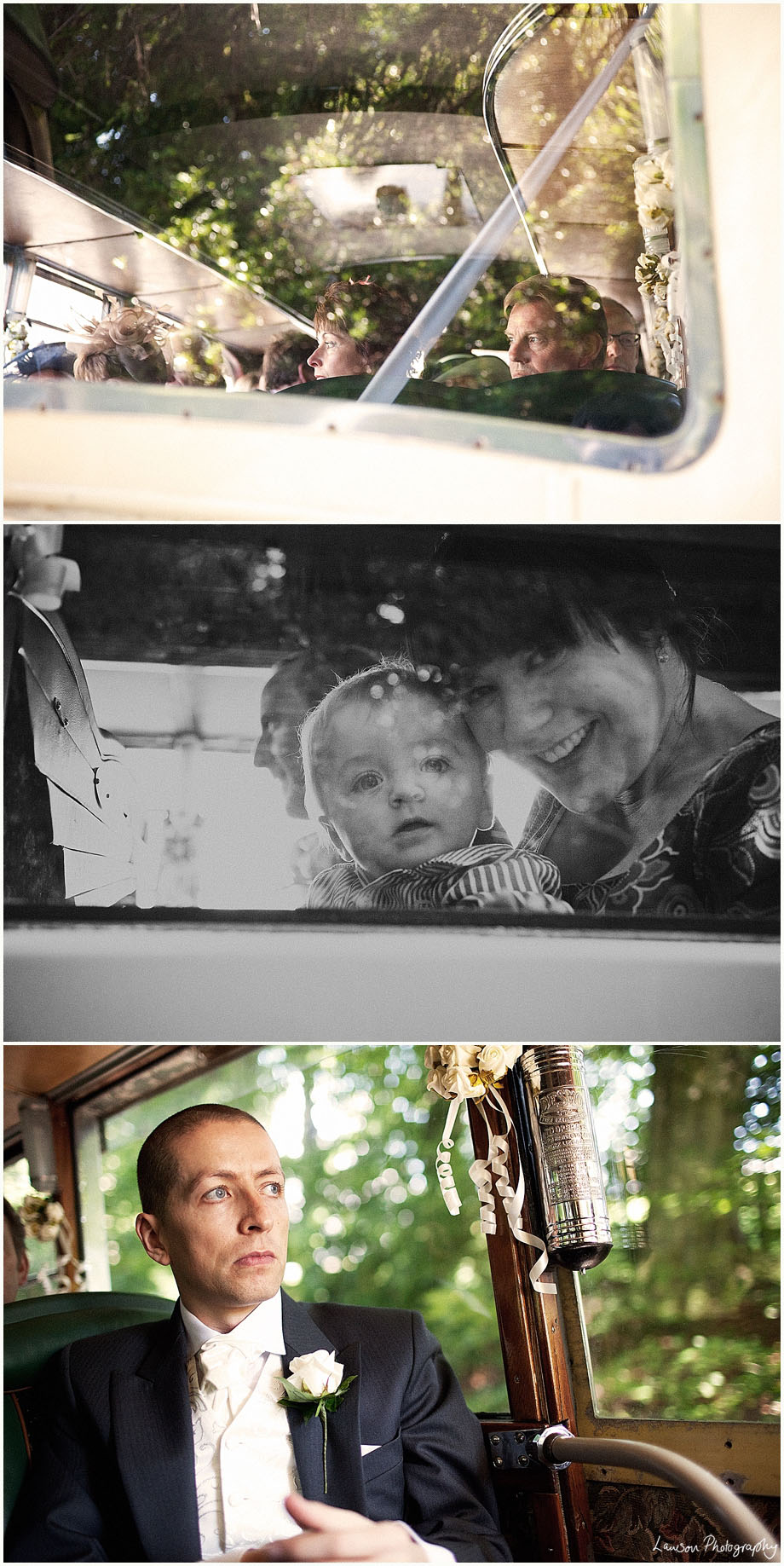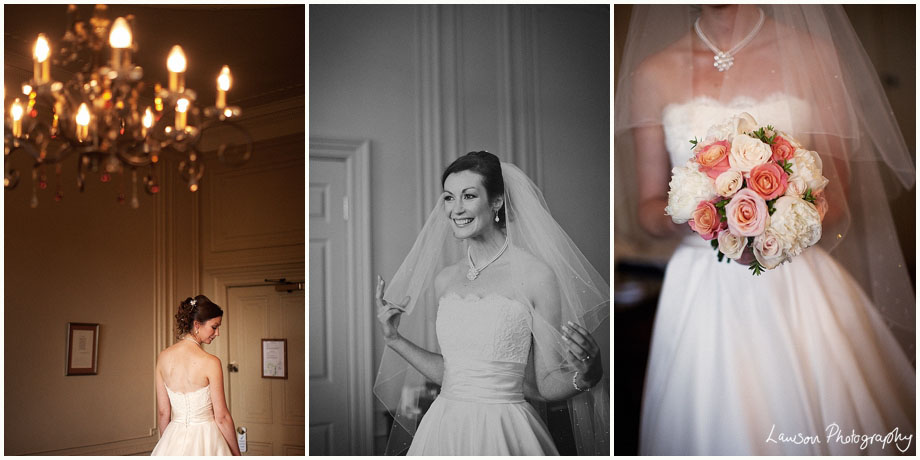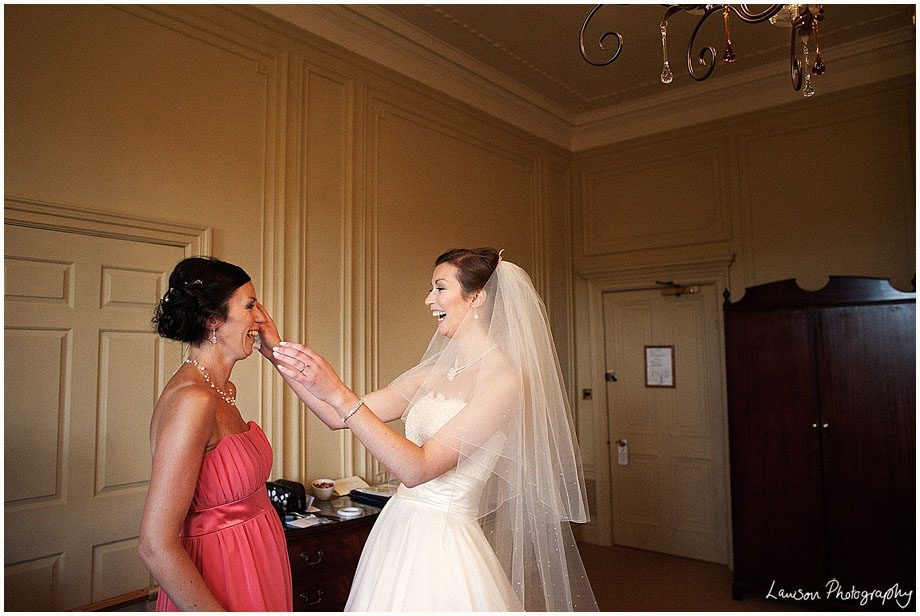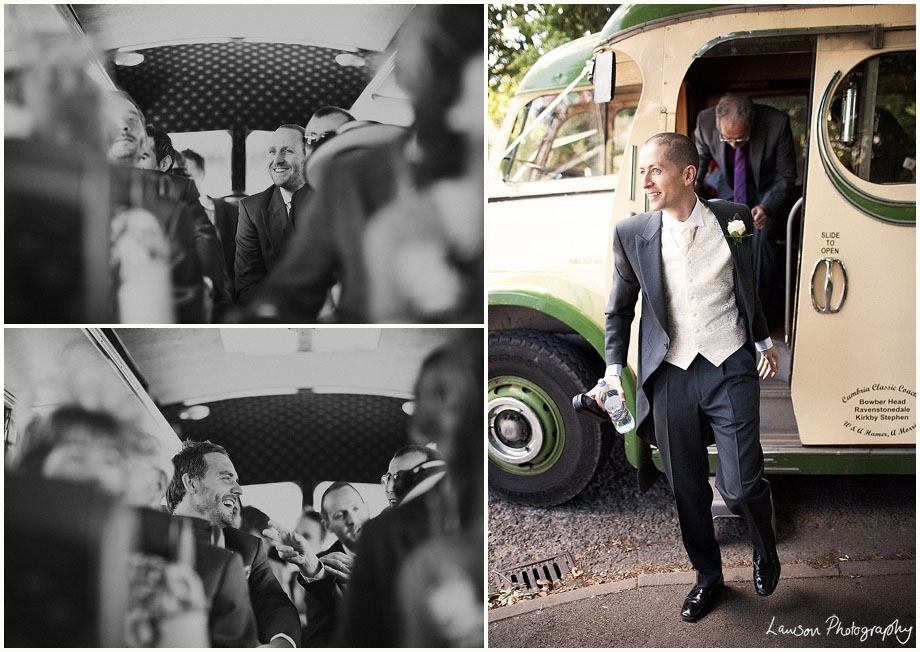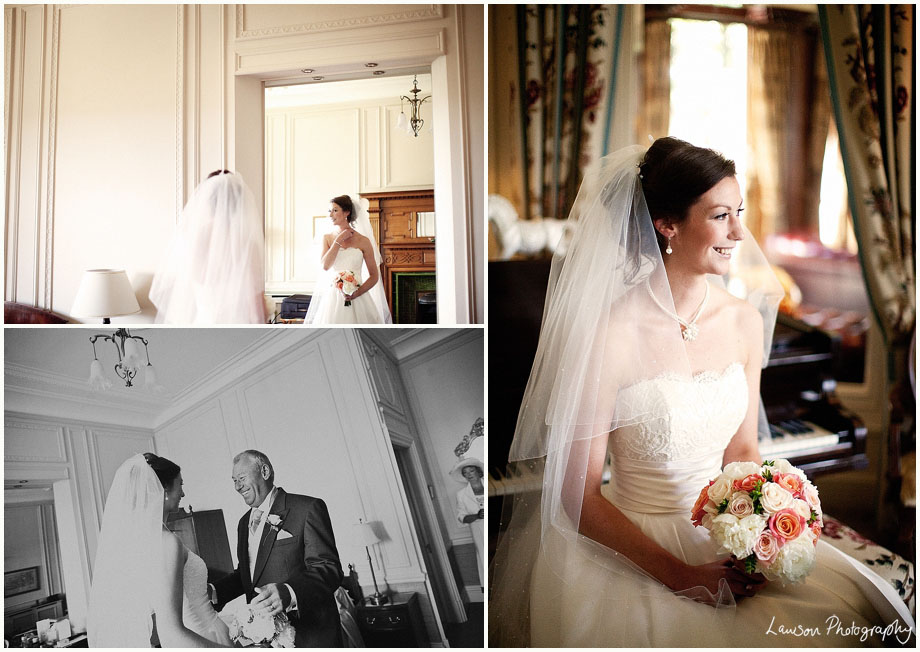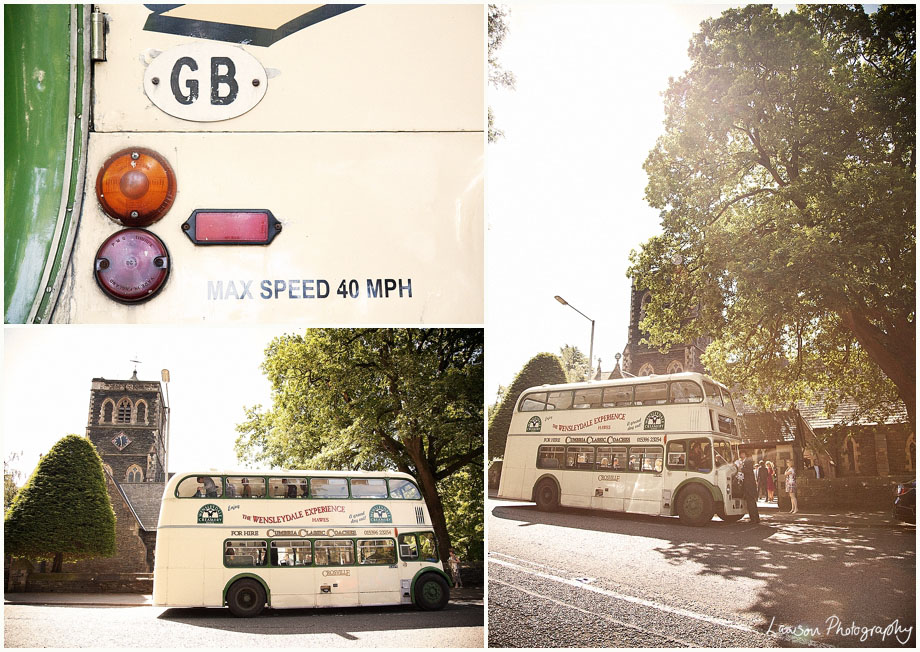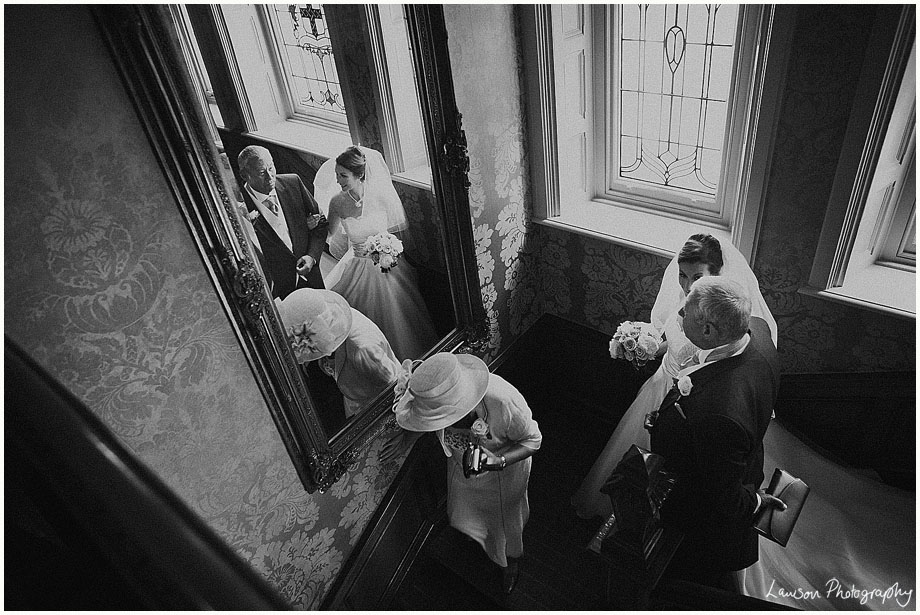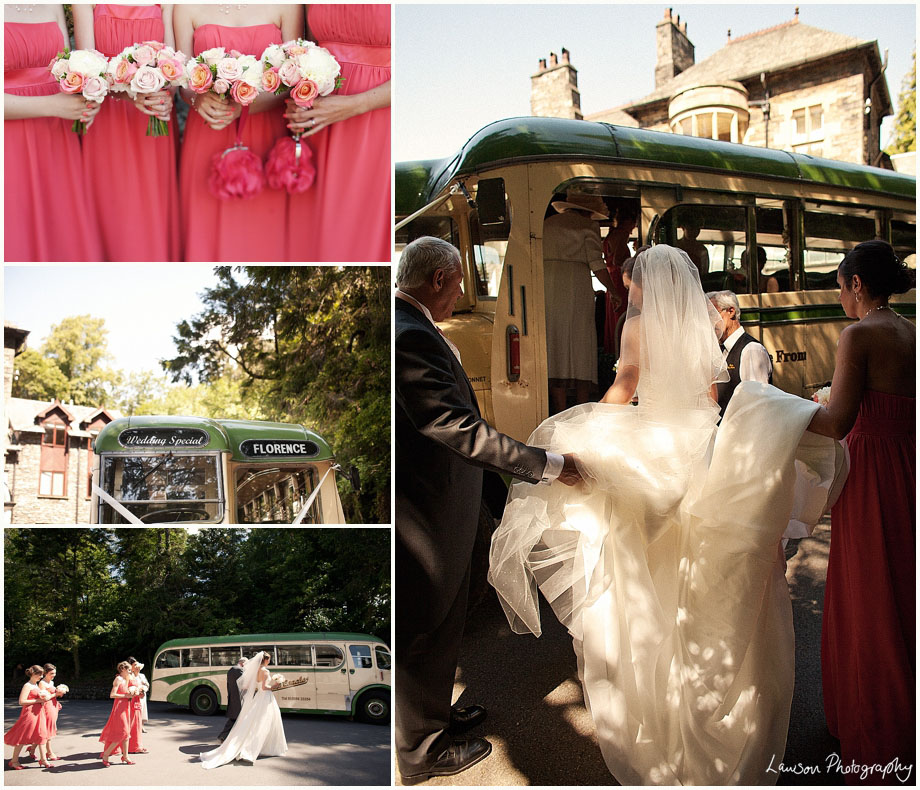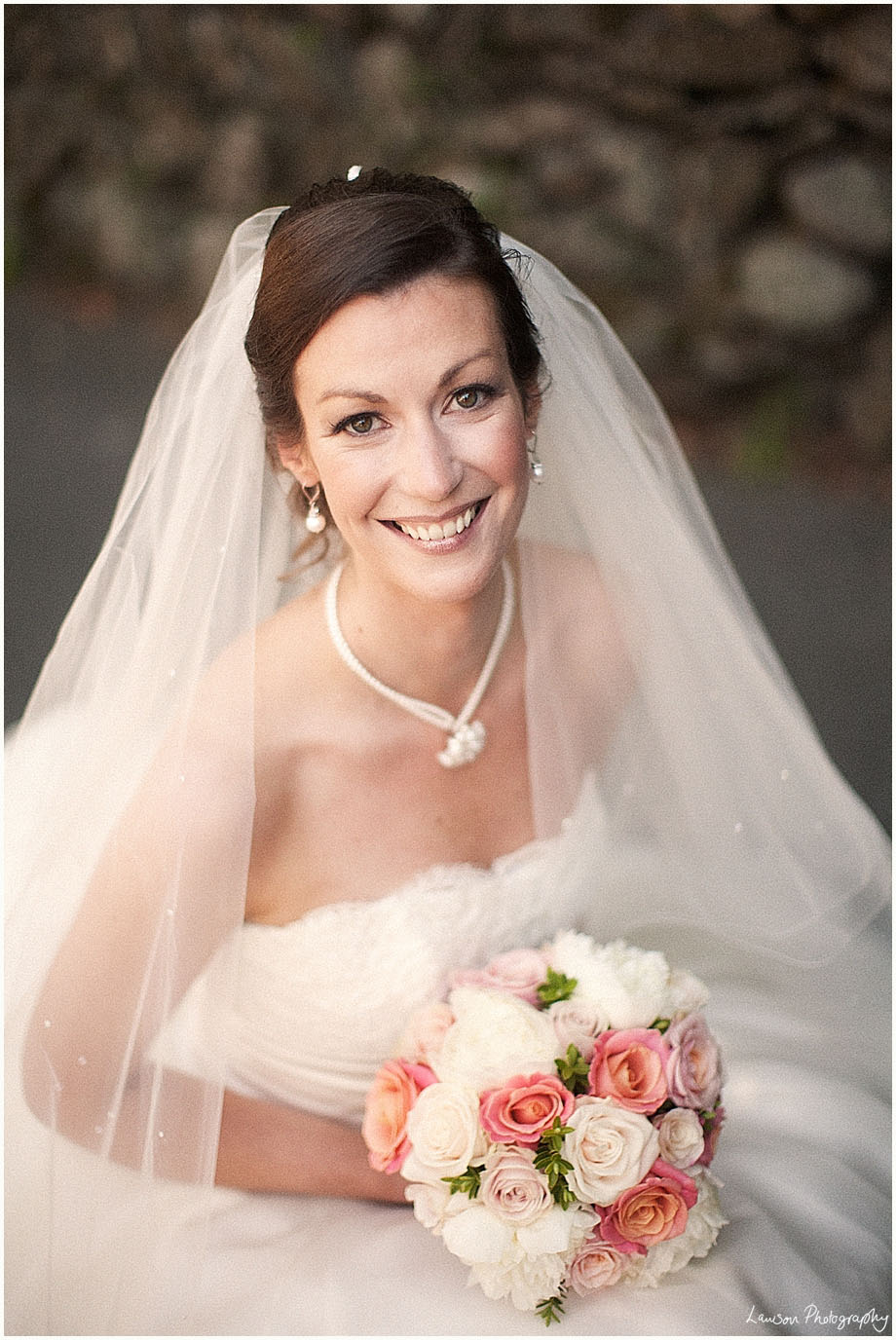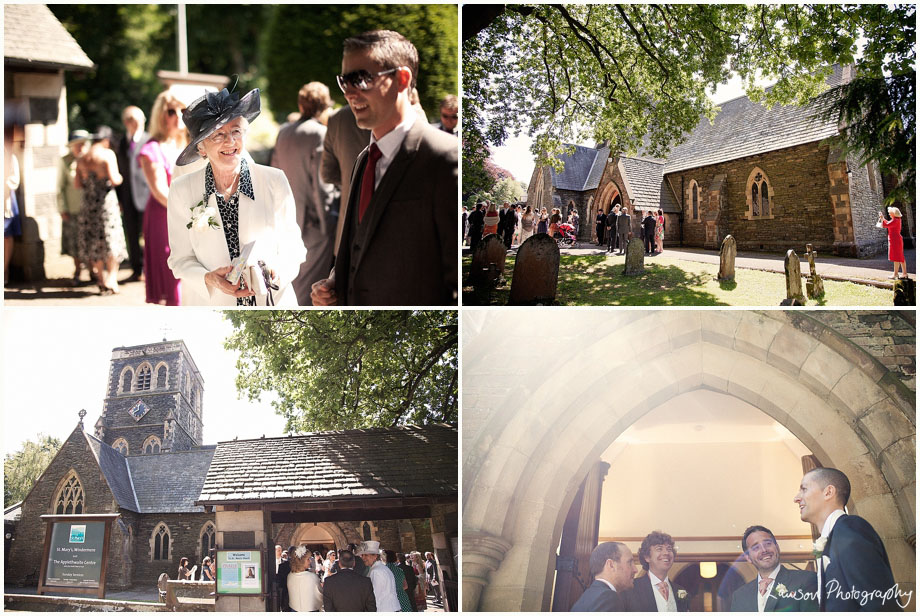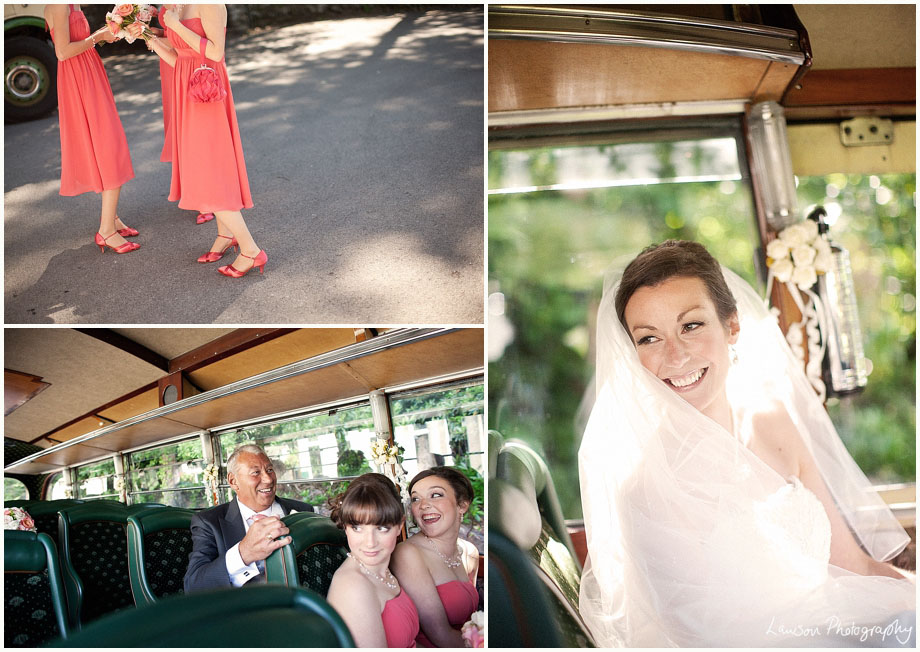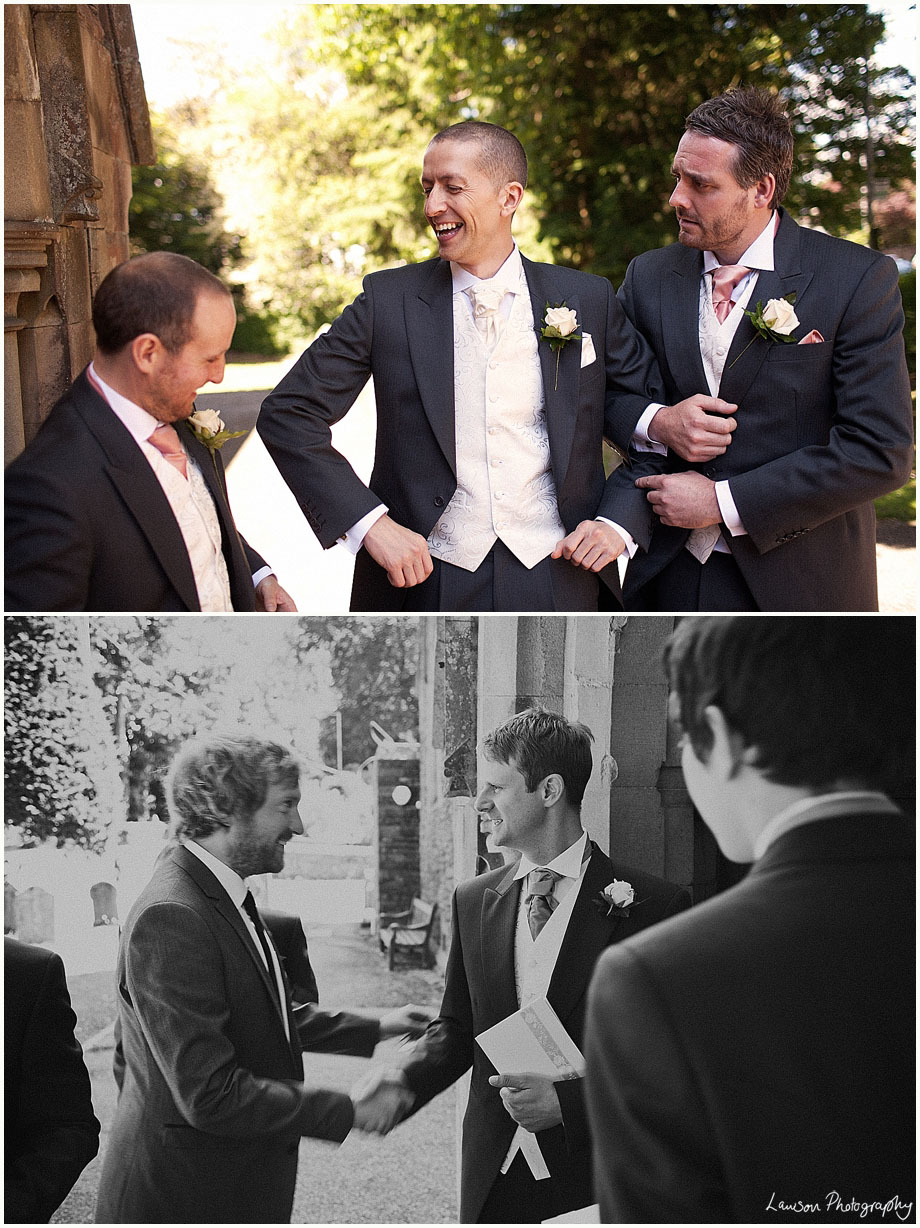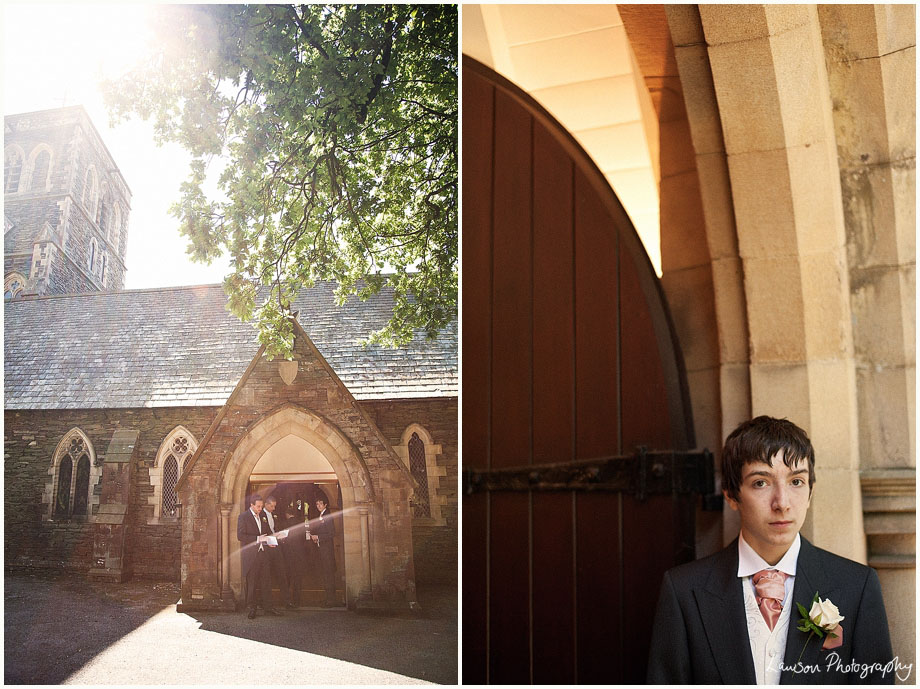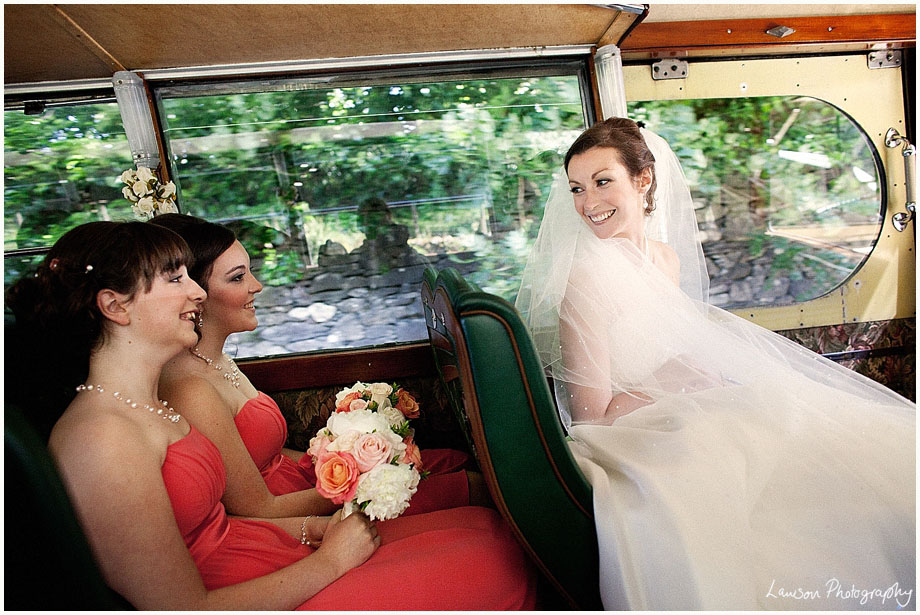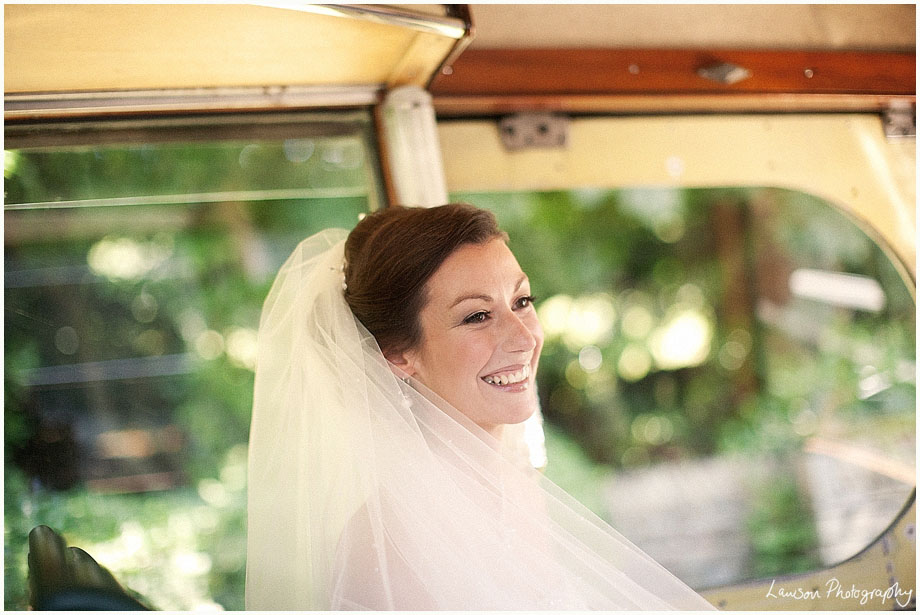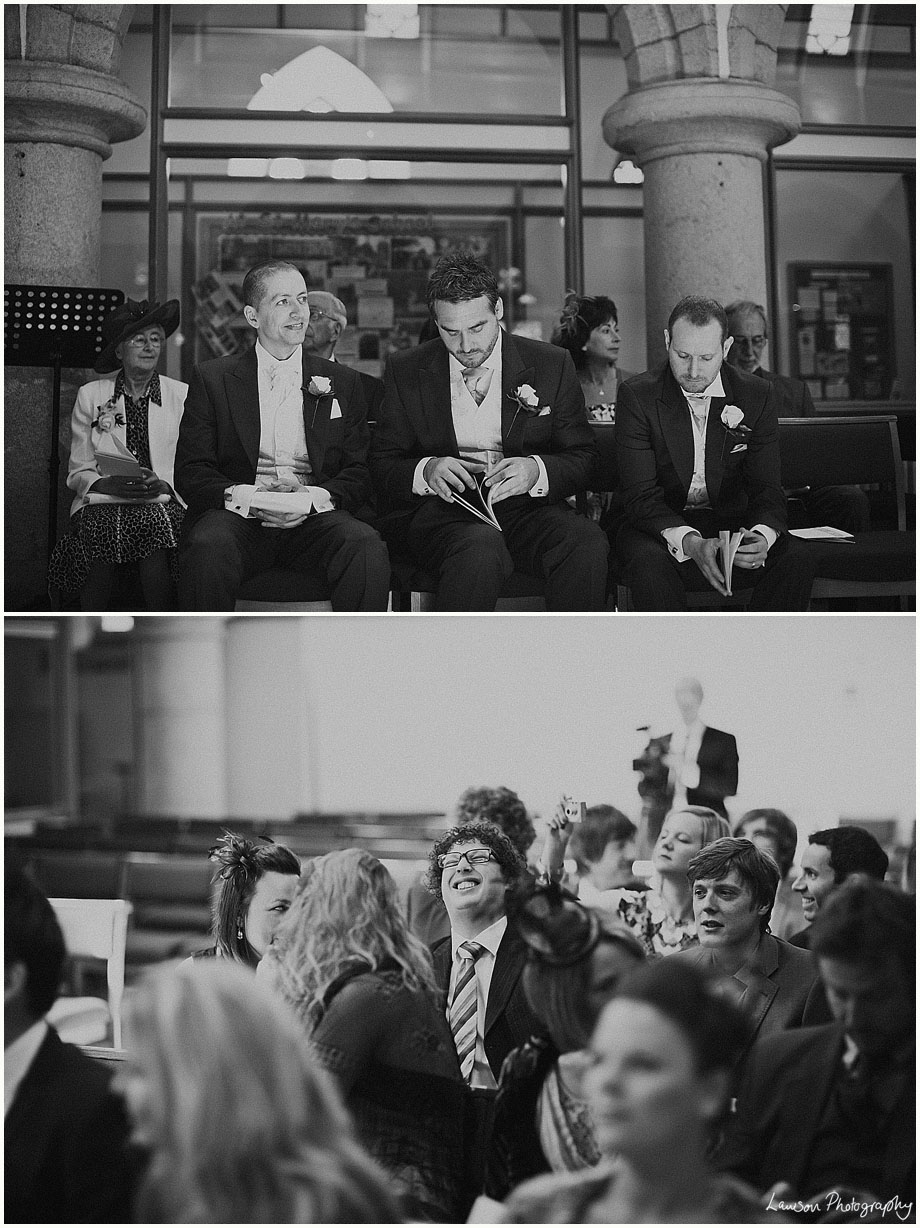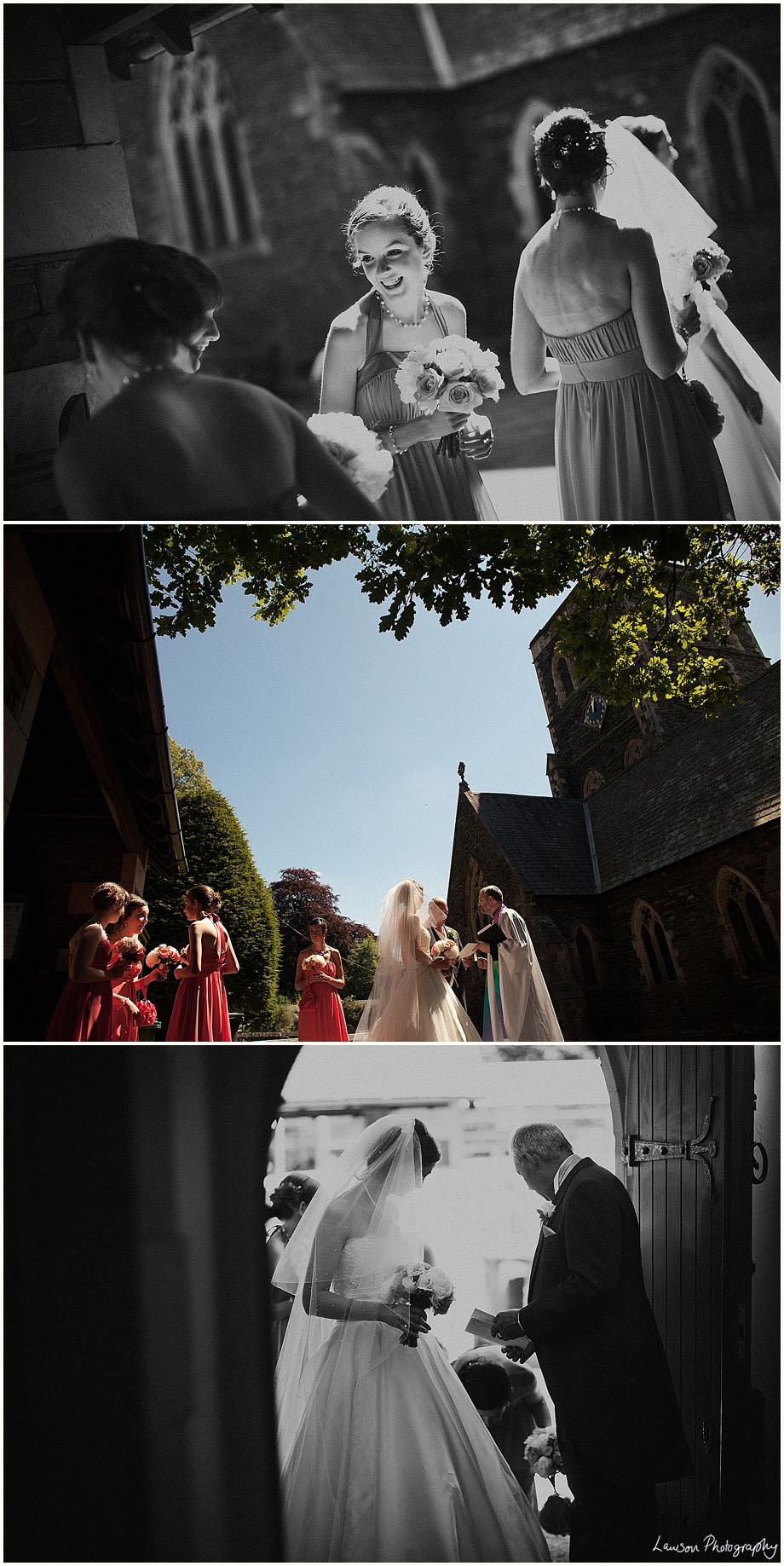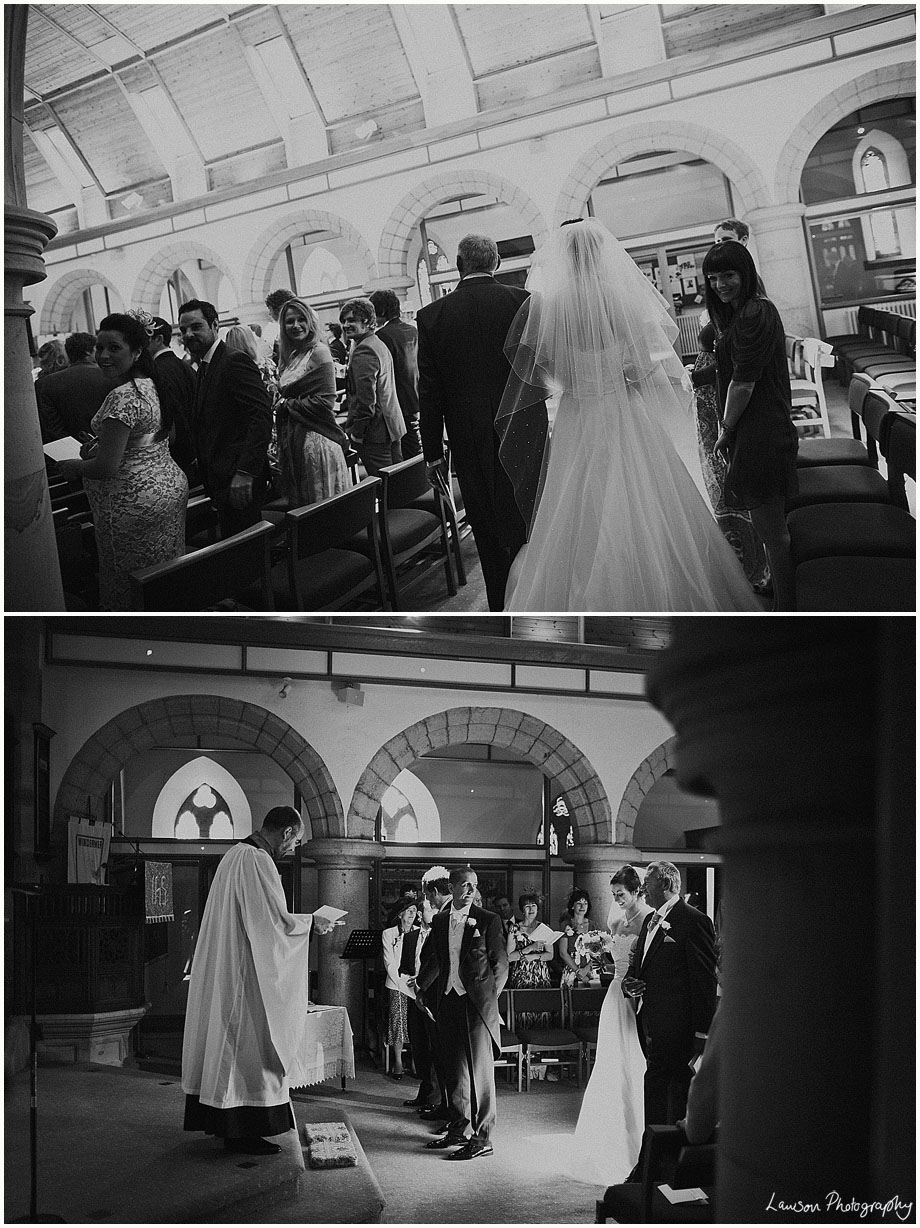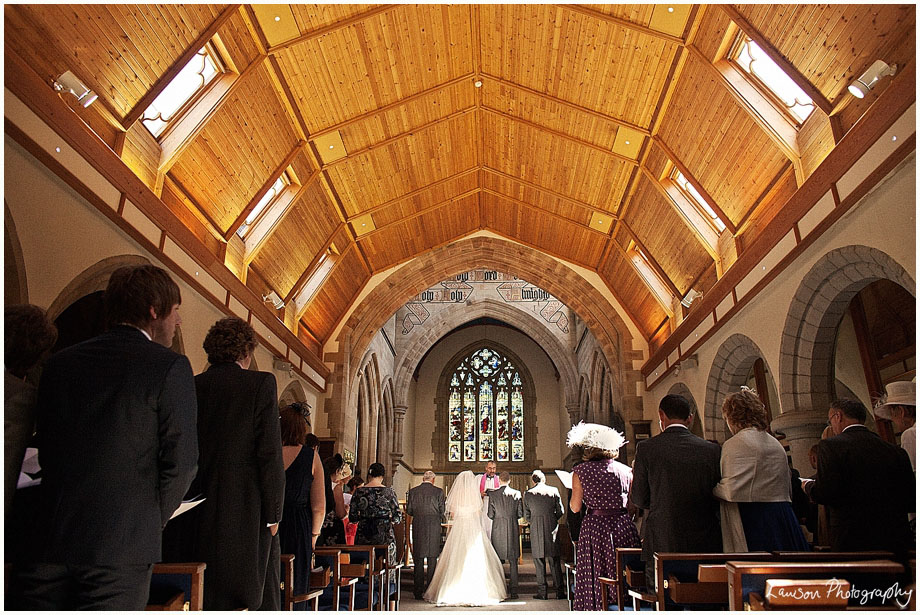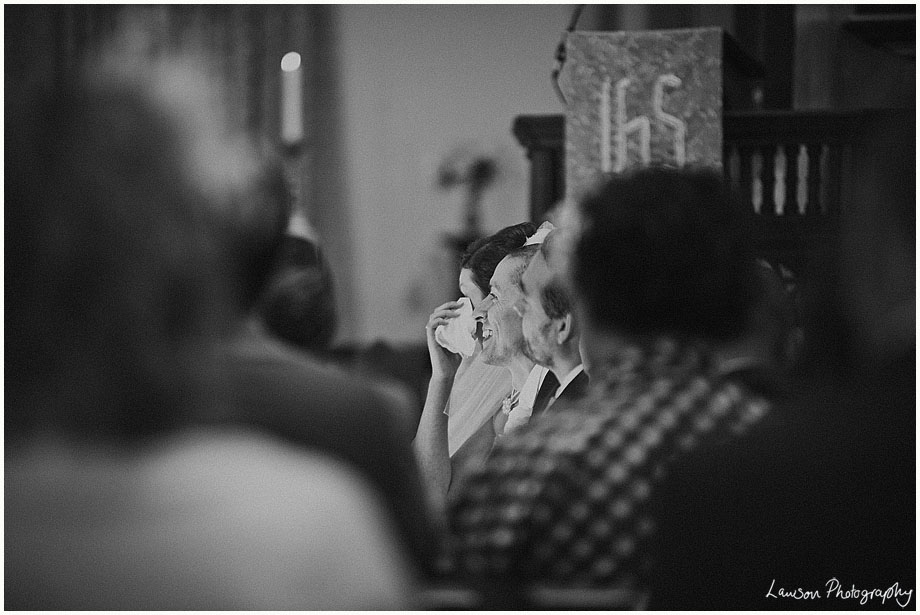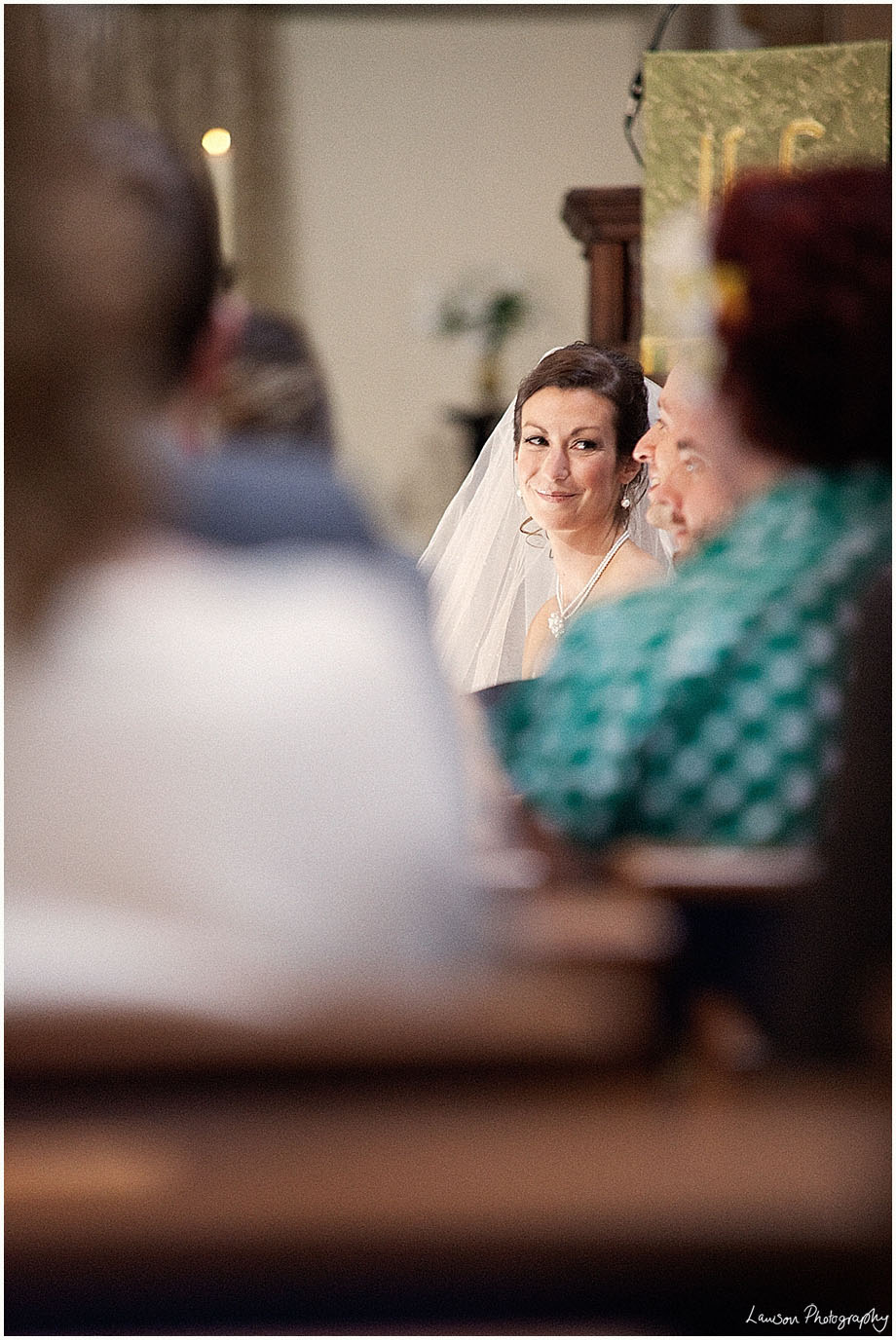 Suzy shed a tear during the service and I though I would risk a picture from the very back of the church.  This was probably a mistake as I did get shouted at by the vicar after the service, and I was warned so I can't complain!  It's just so hard to watch so many beautiful moments pass by 🙁
Thank goodness it was being videoed!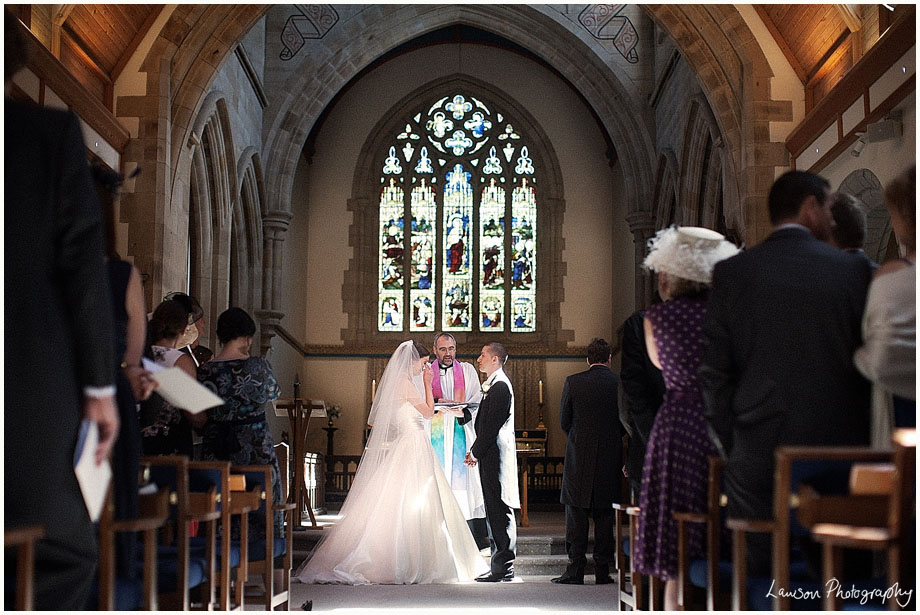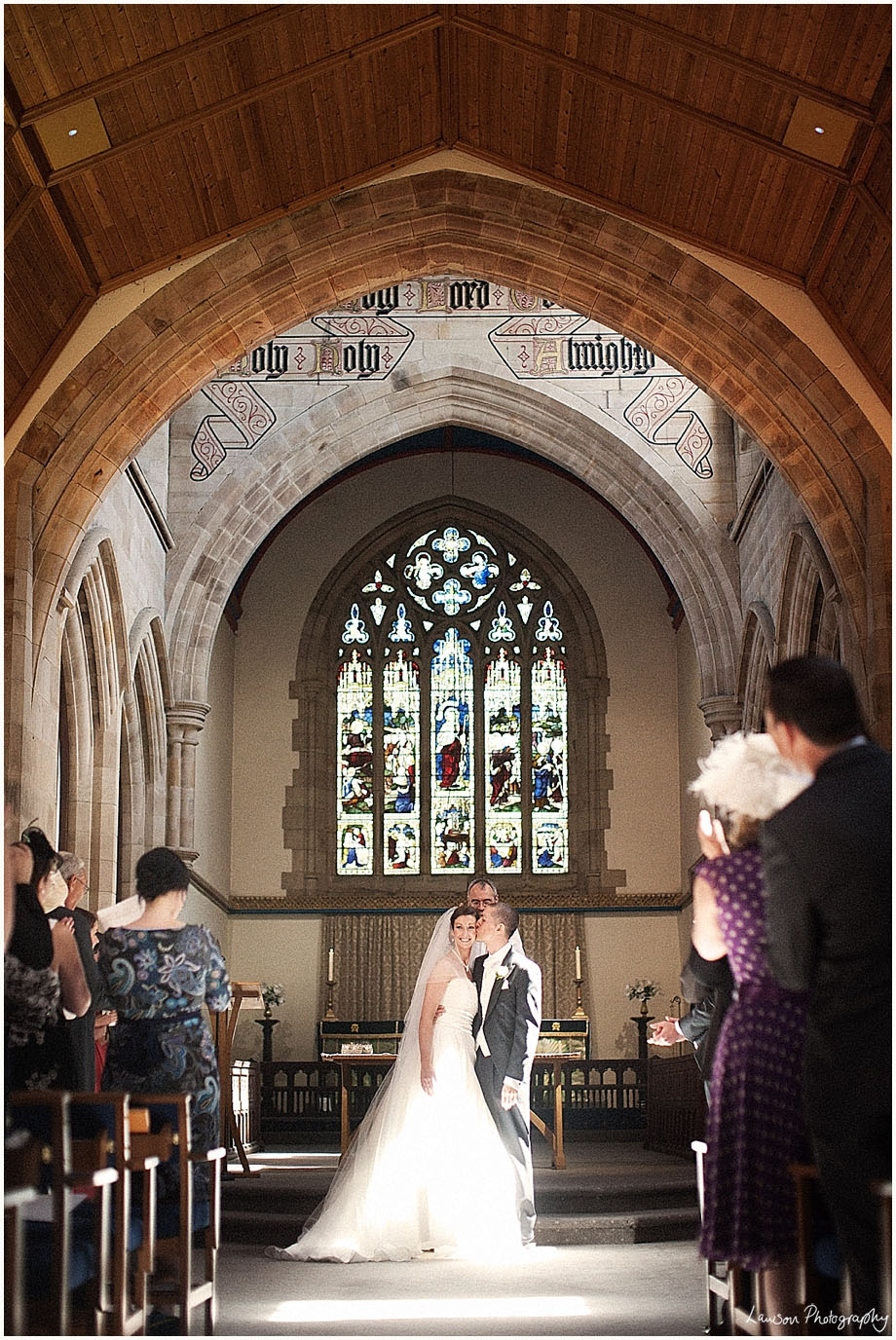 Married!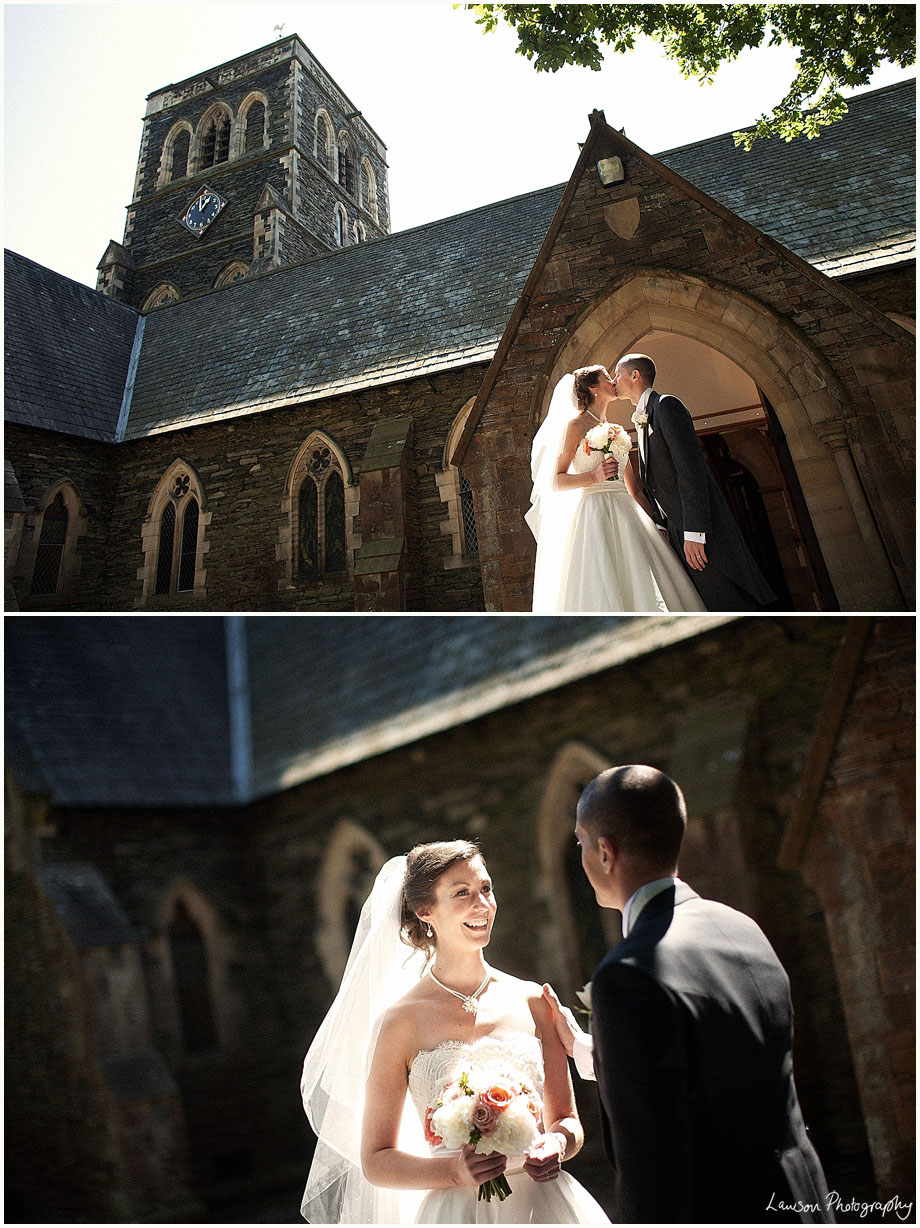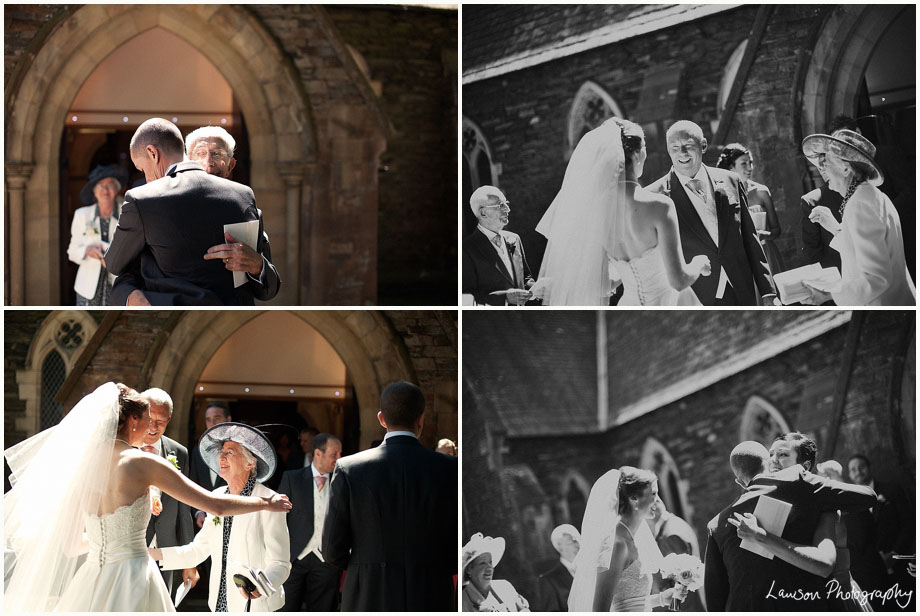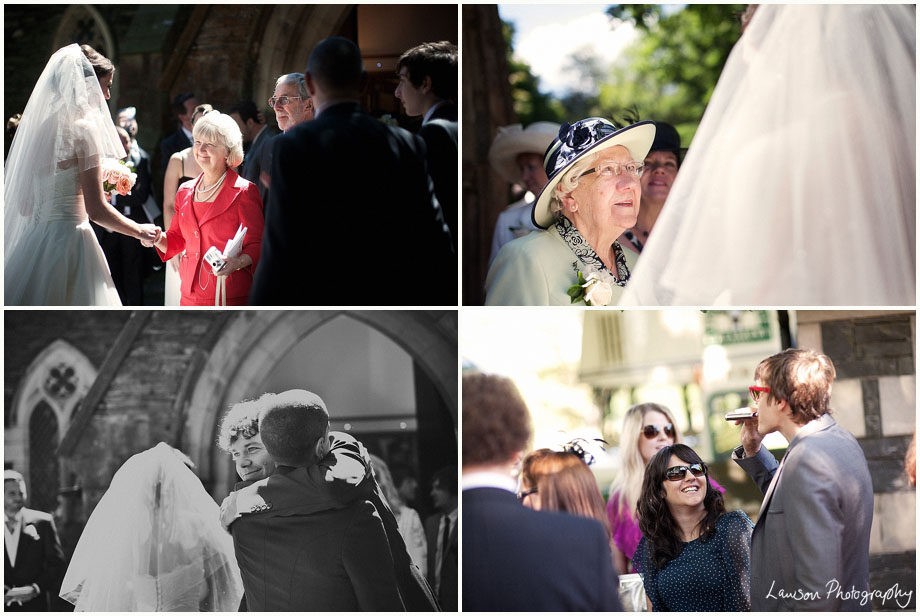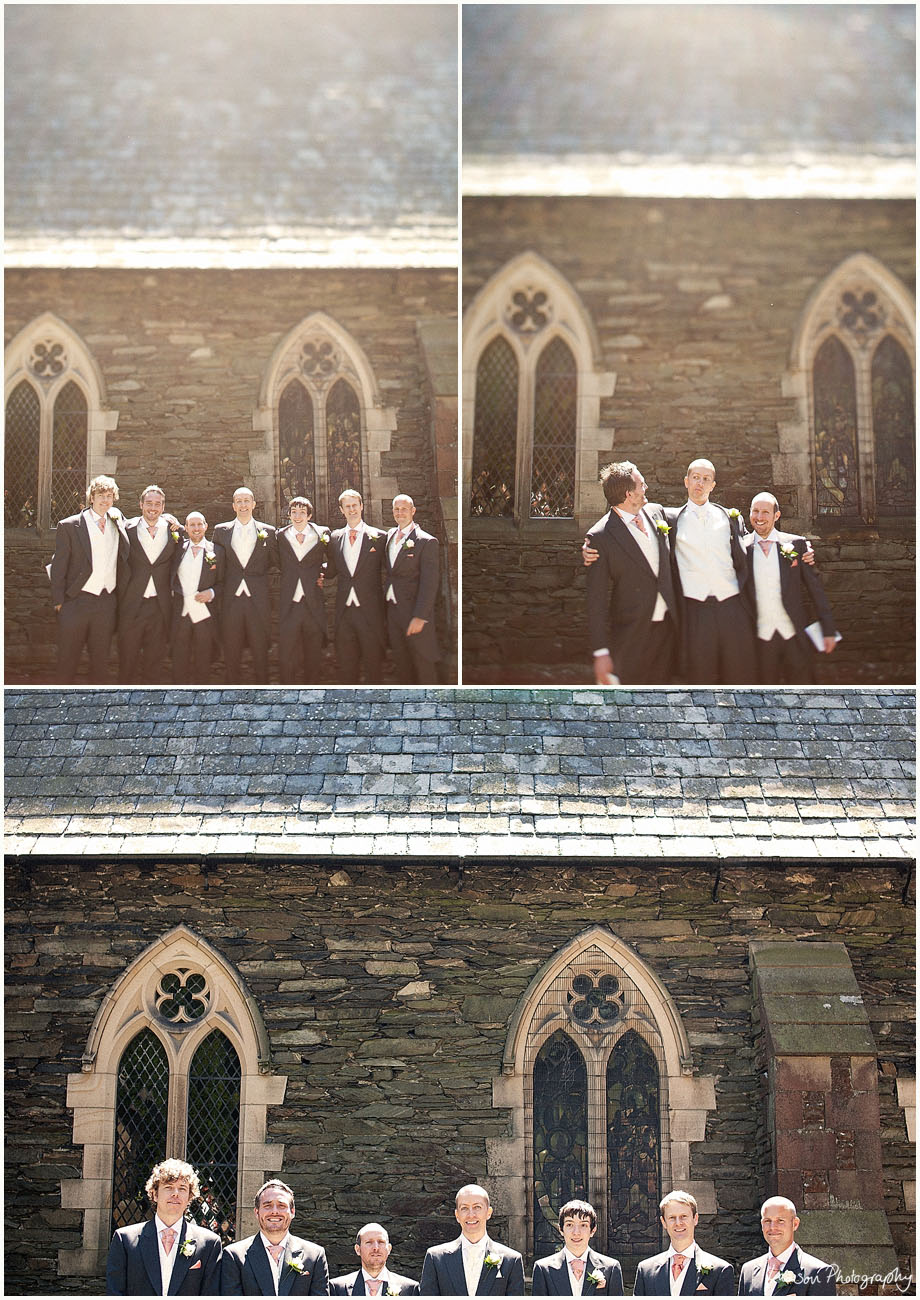 David's grandparents were married at St Mary's Church in 1930.  The picture on the right is shot at the same place and with the same pose as it was 81 years ago.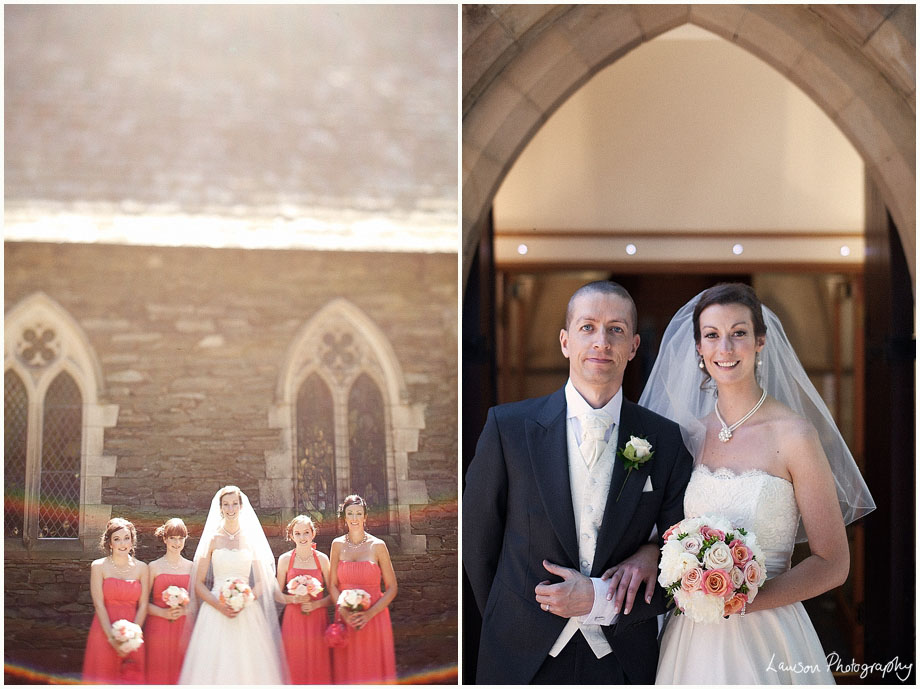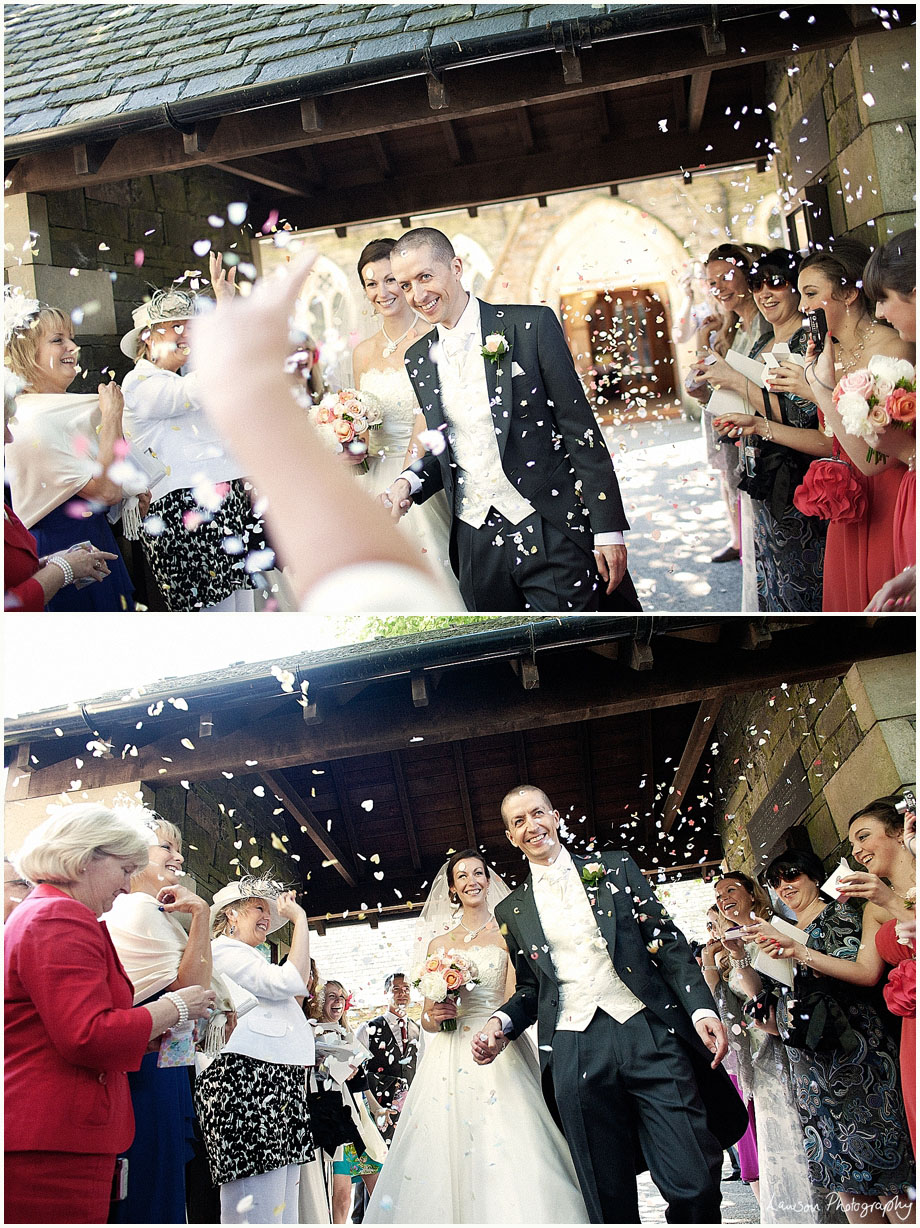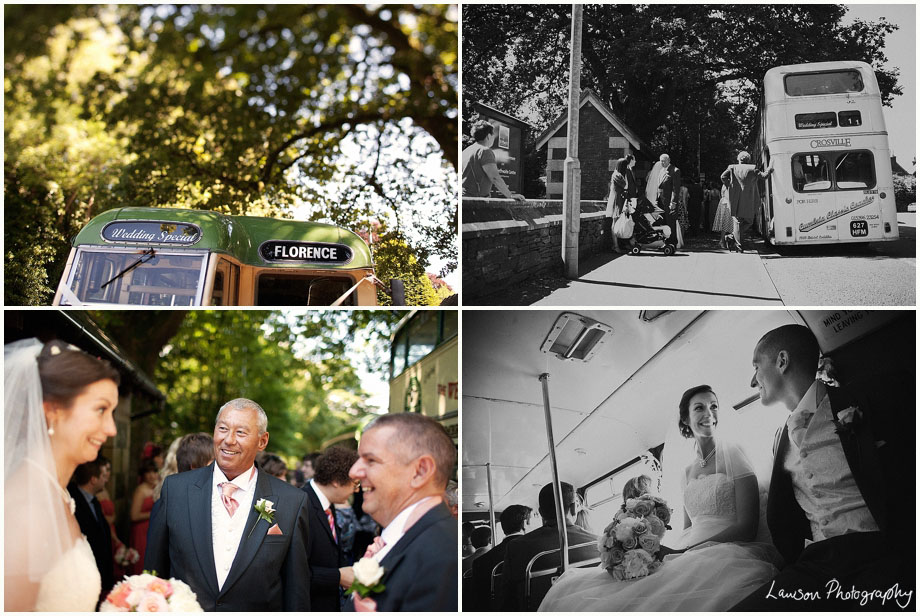 The boat trip was a surprise for the guests, though I think some were suspicious when we pulled up here!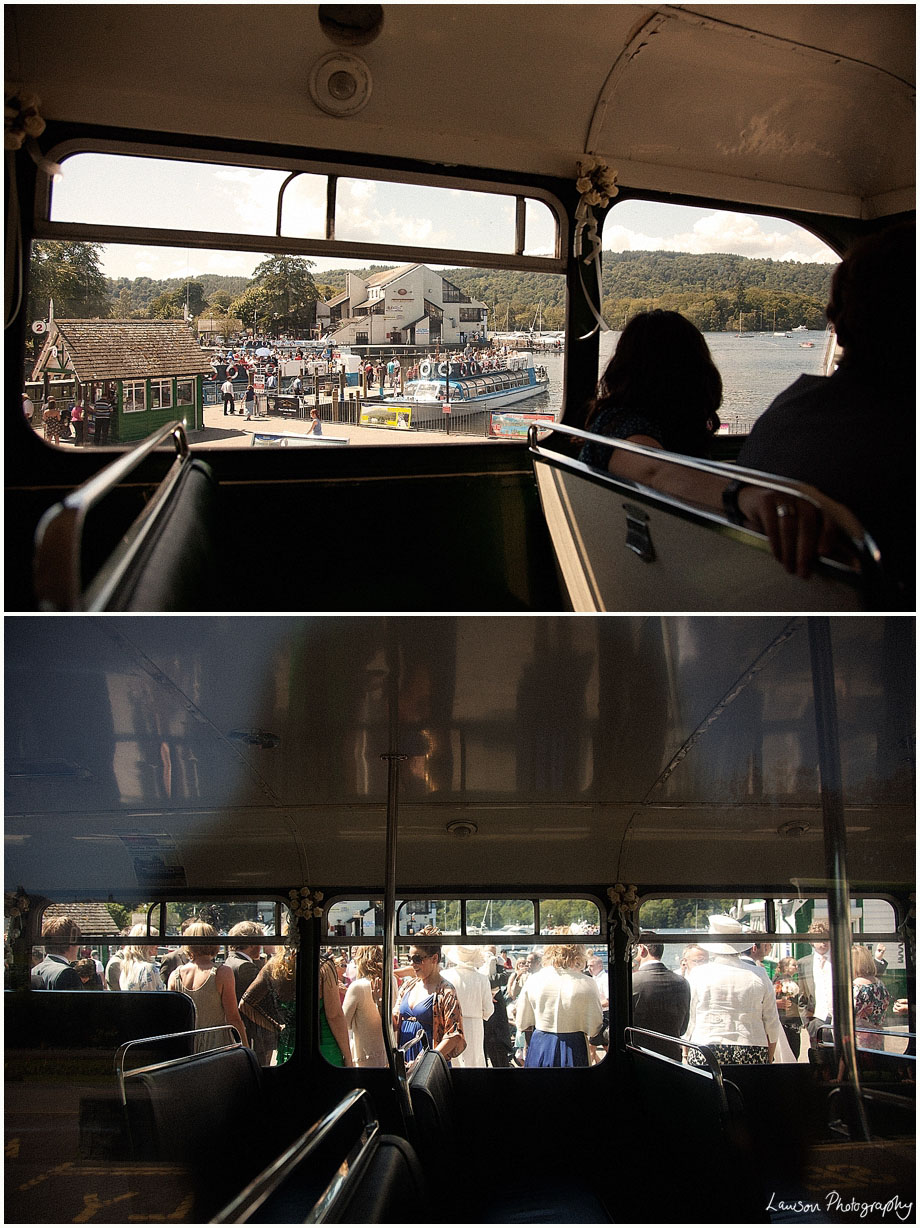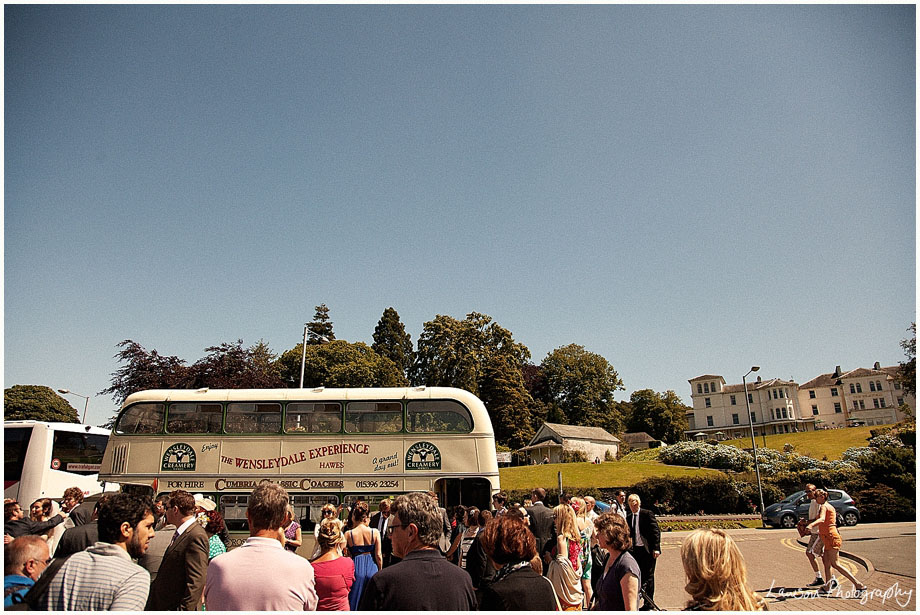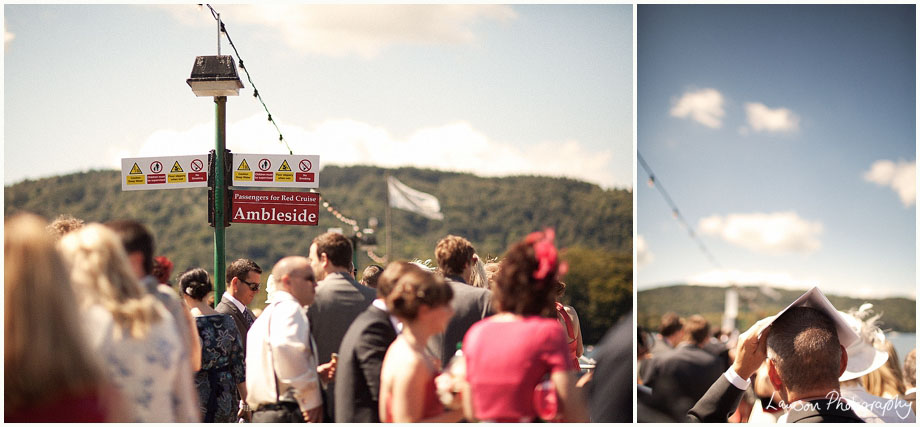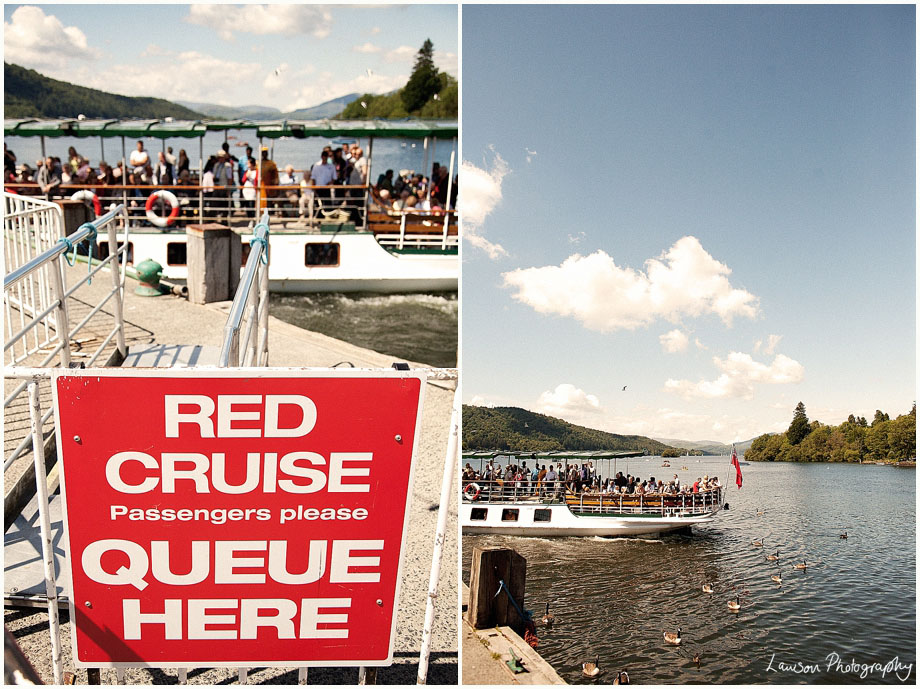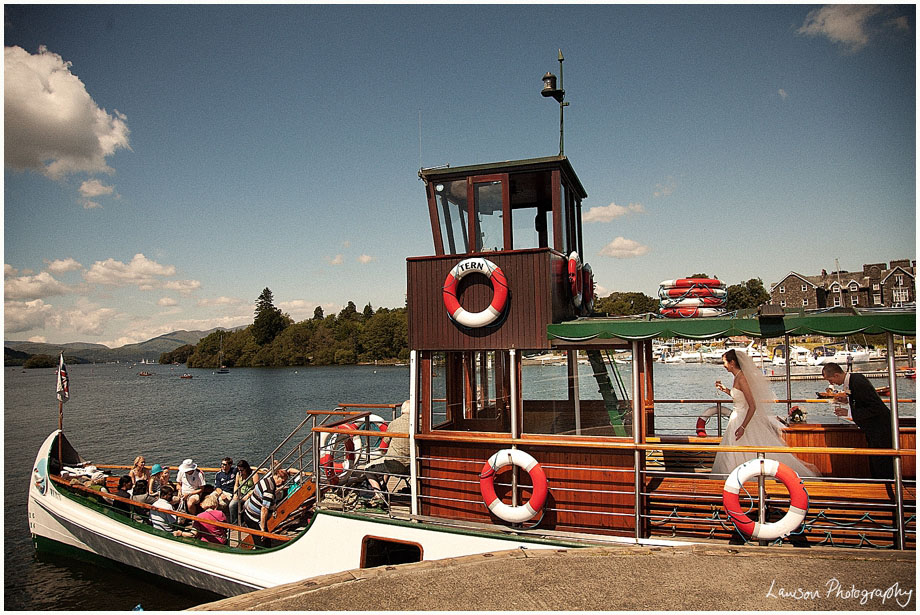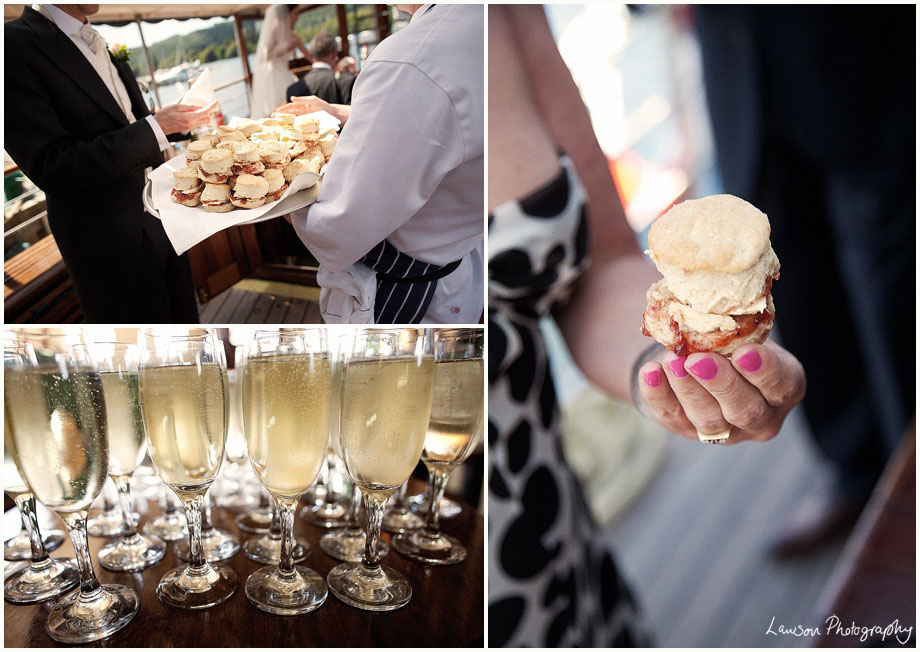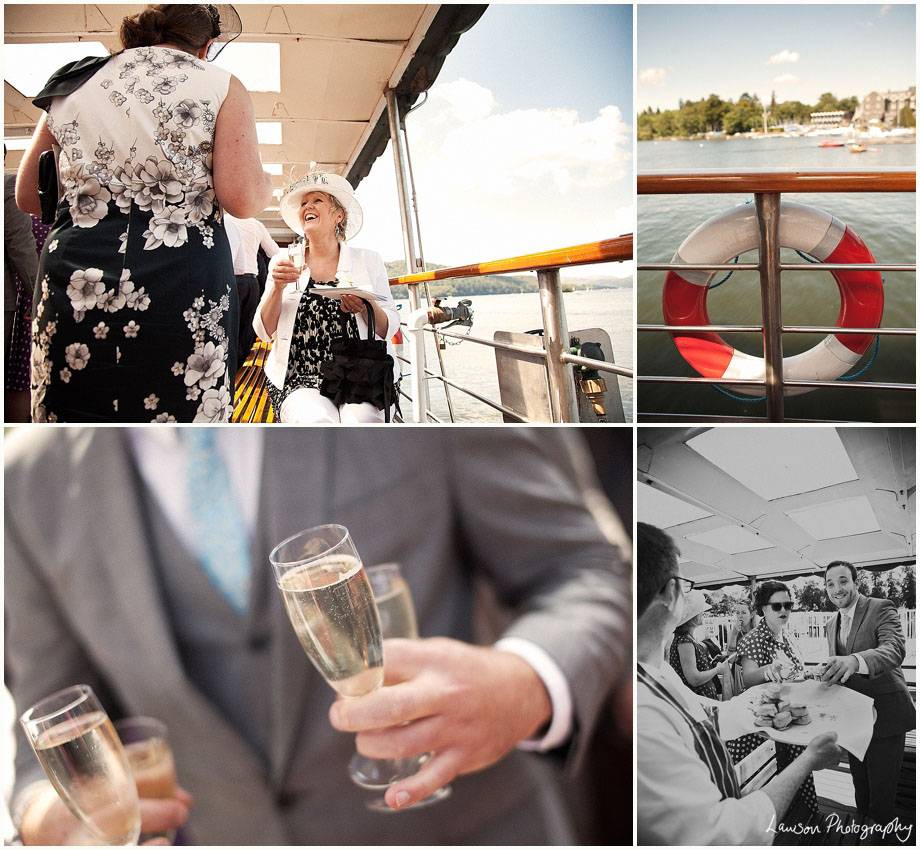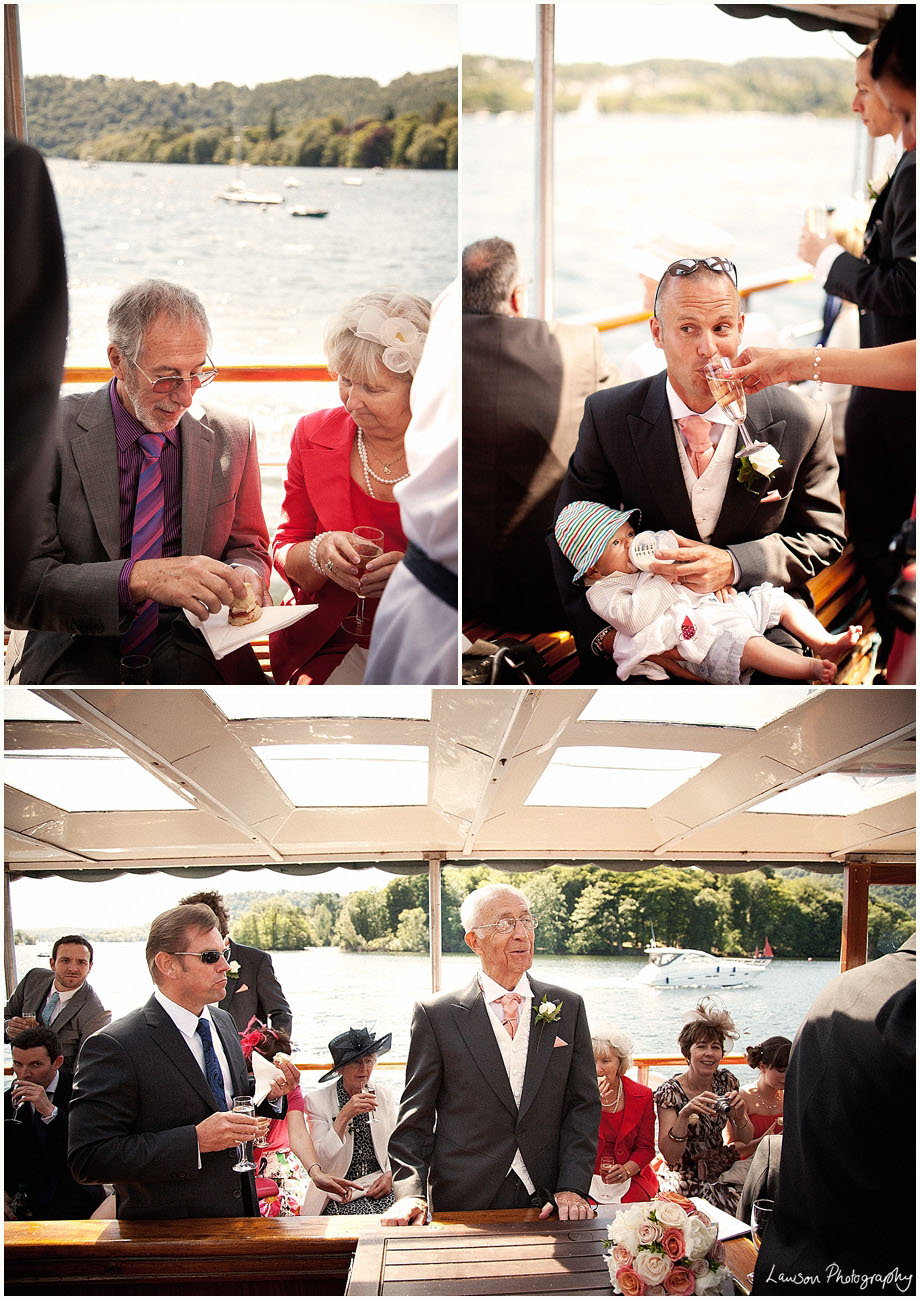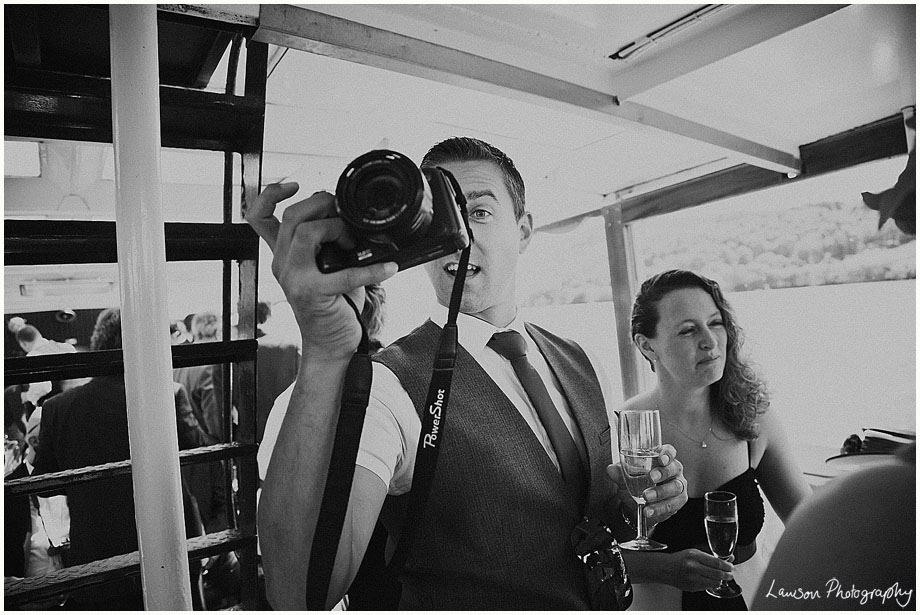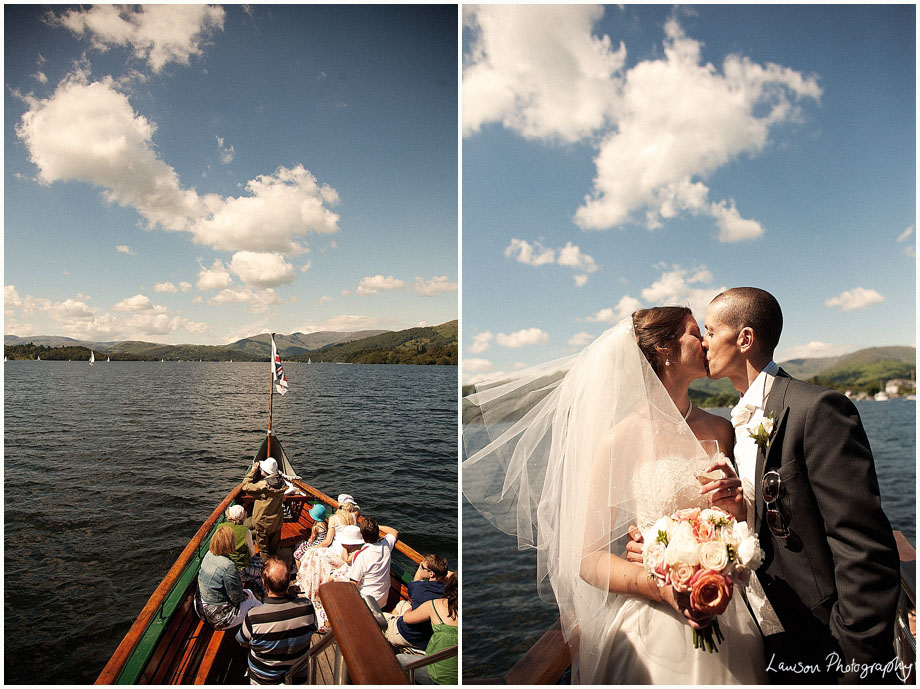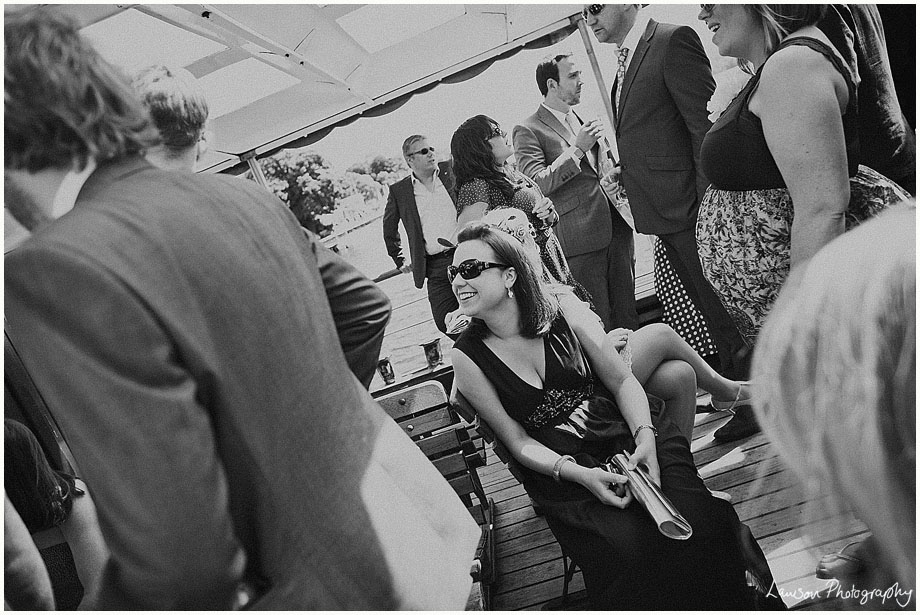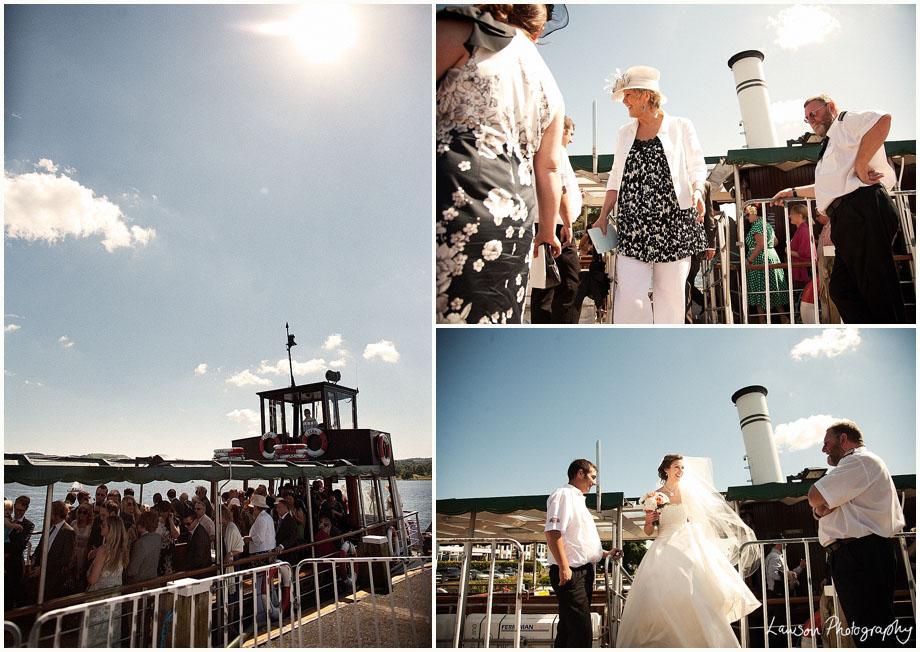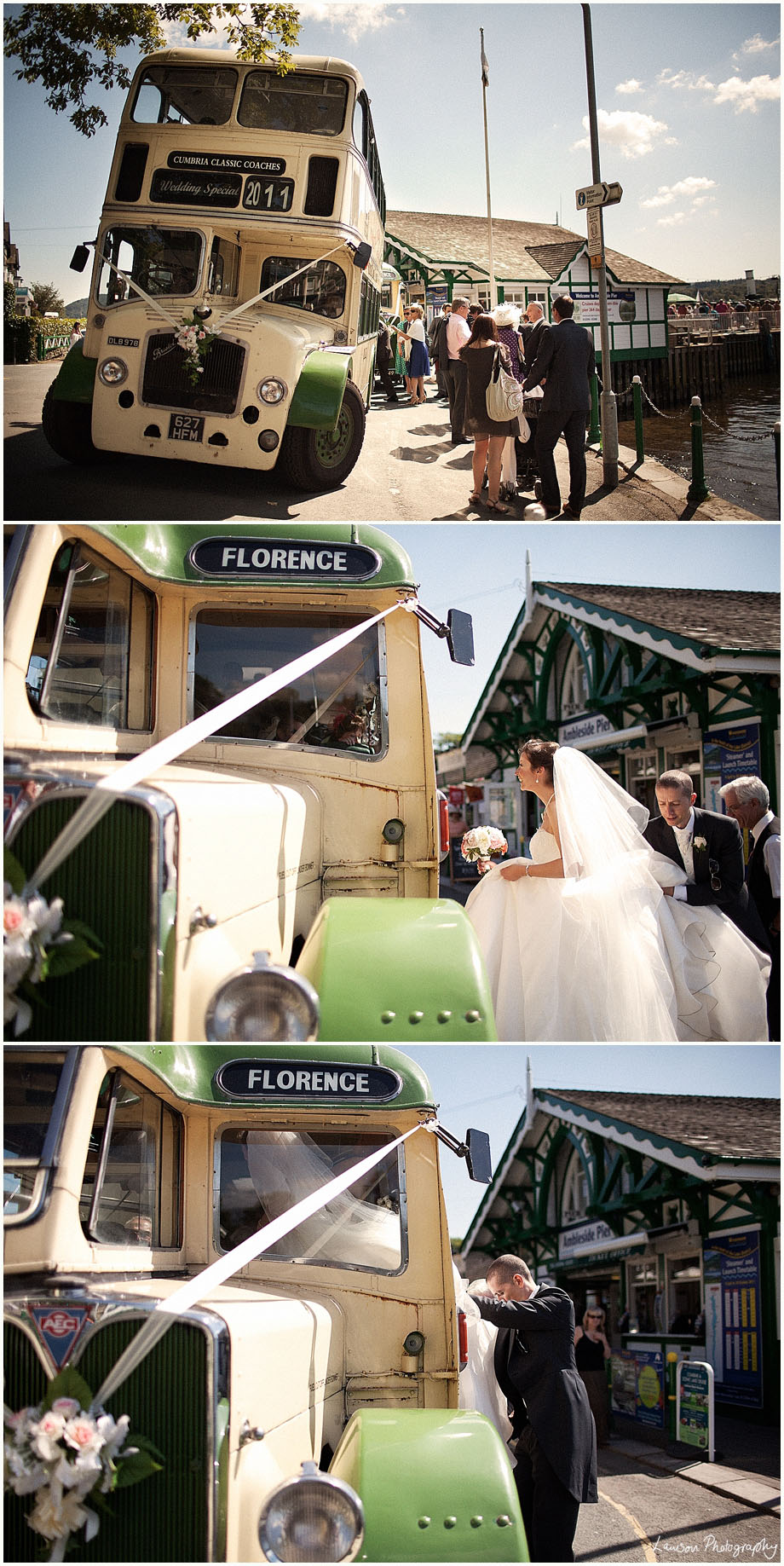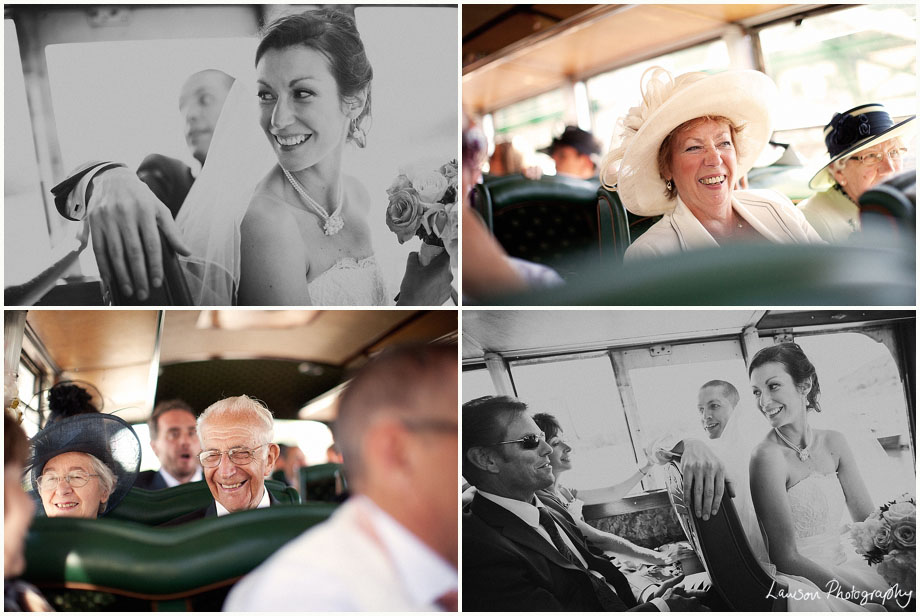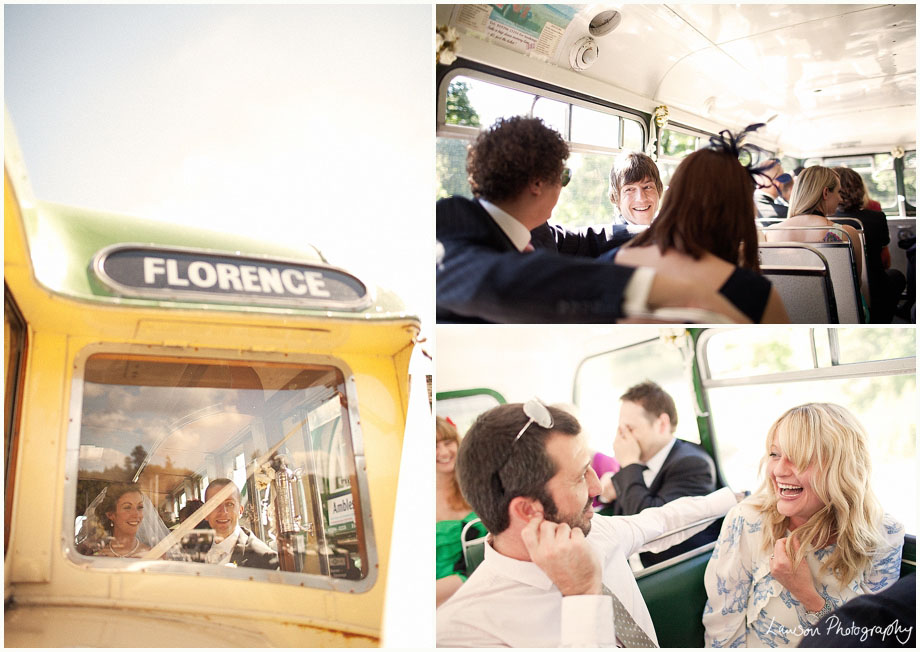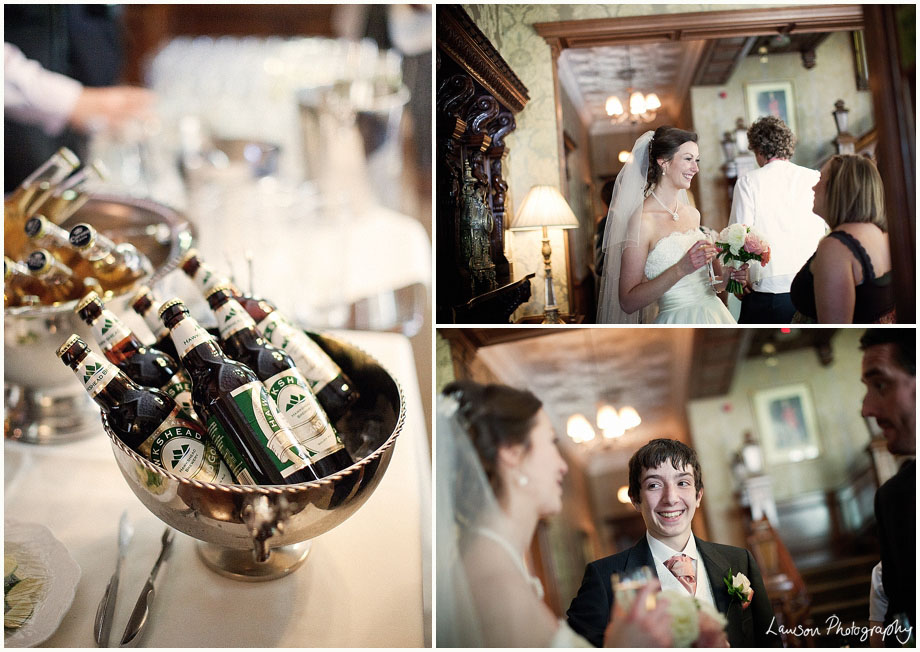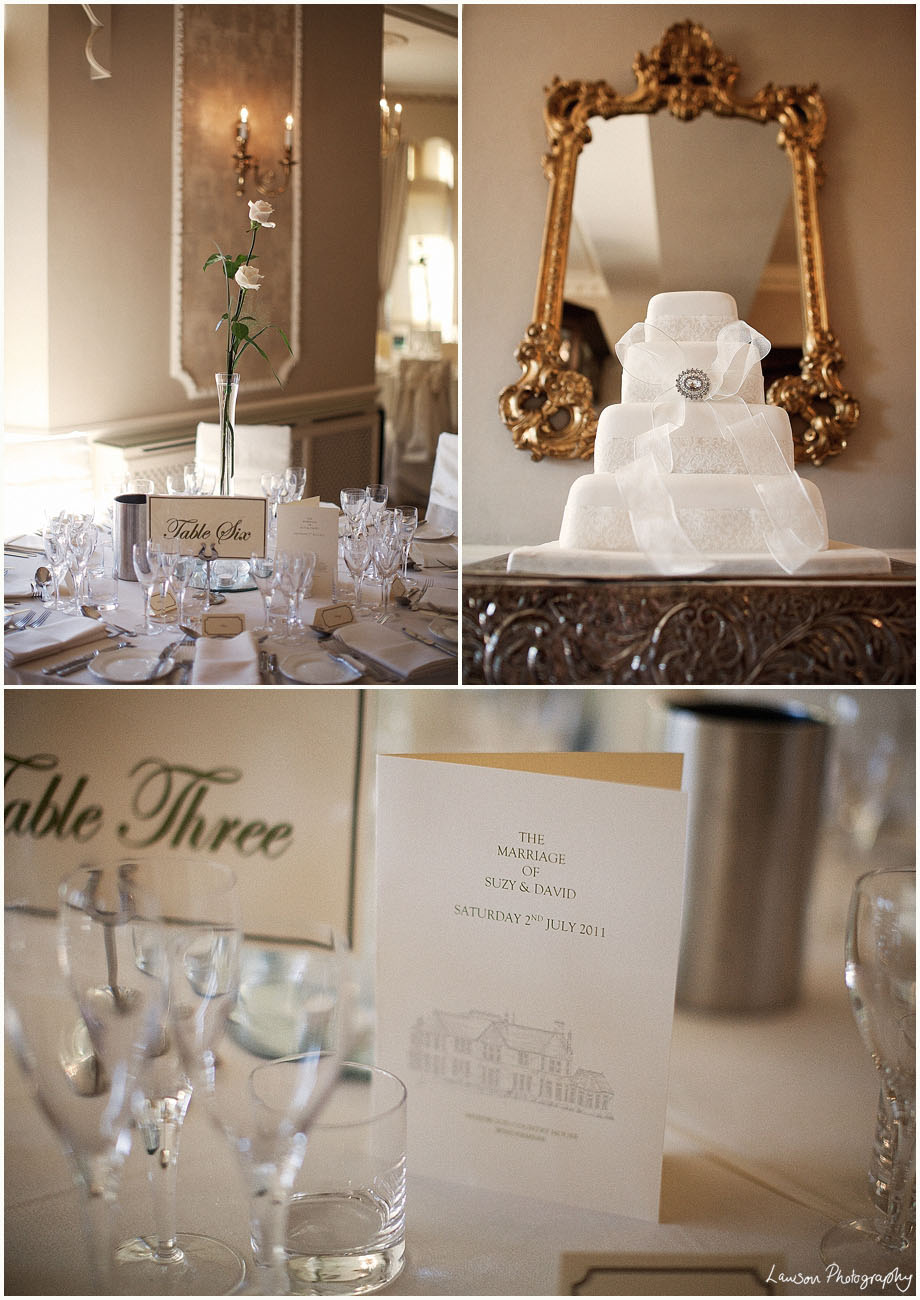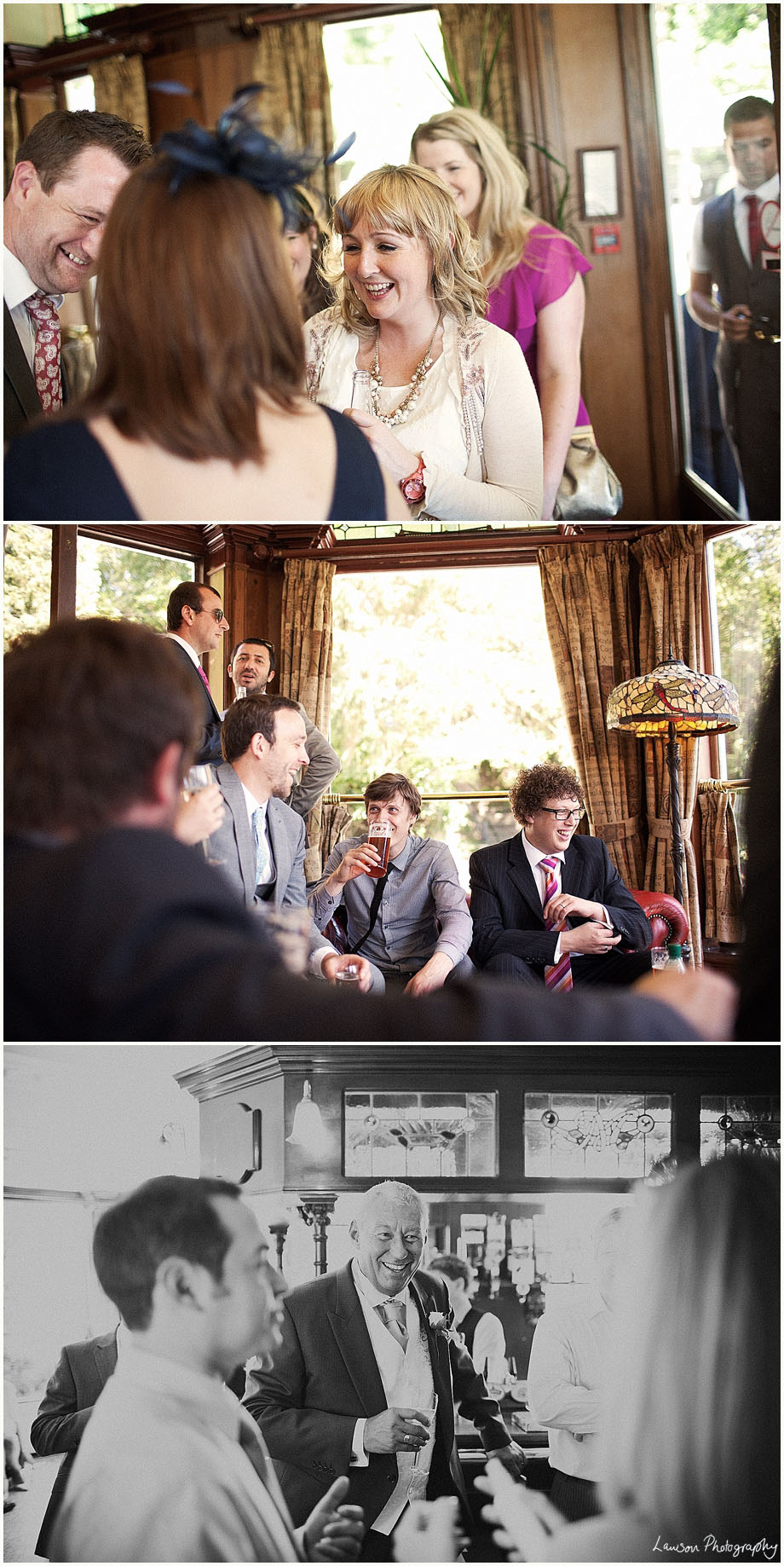 Time for some portraits.  When you're in the middle of the Lake District, where else to do them other than on a bus?  (don't worry, we did some more later too!)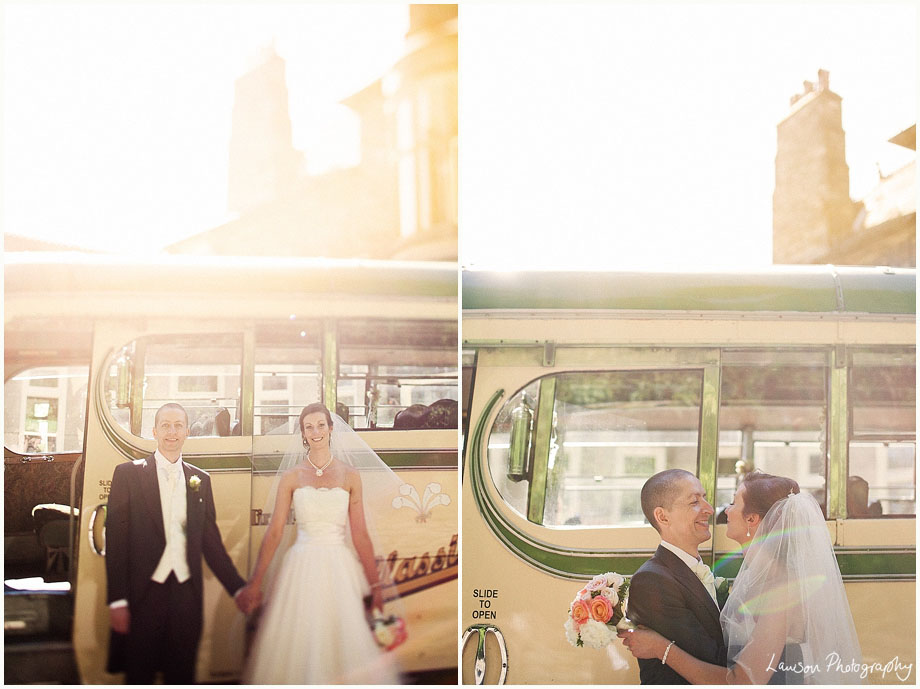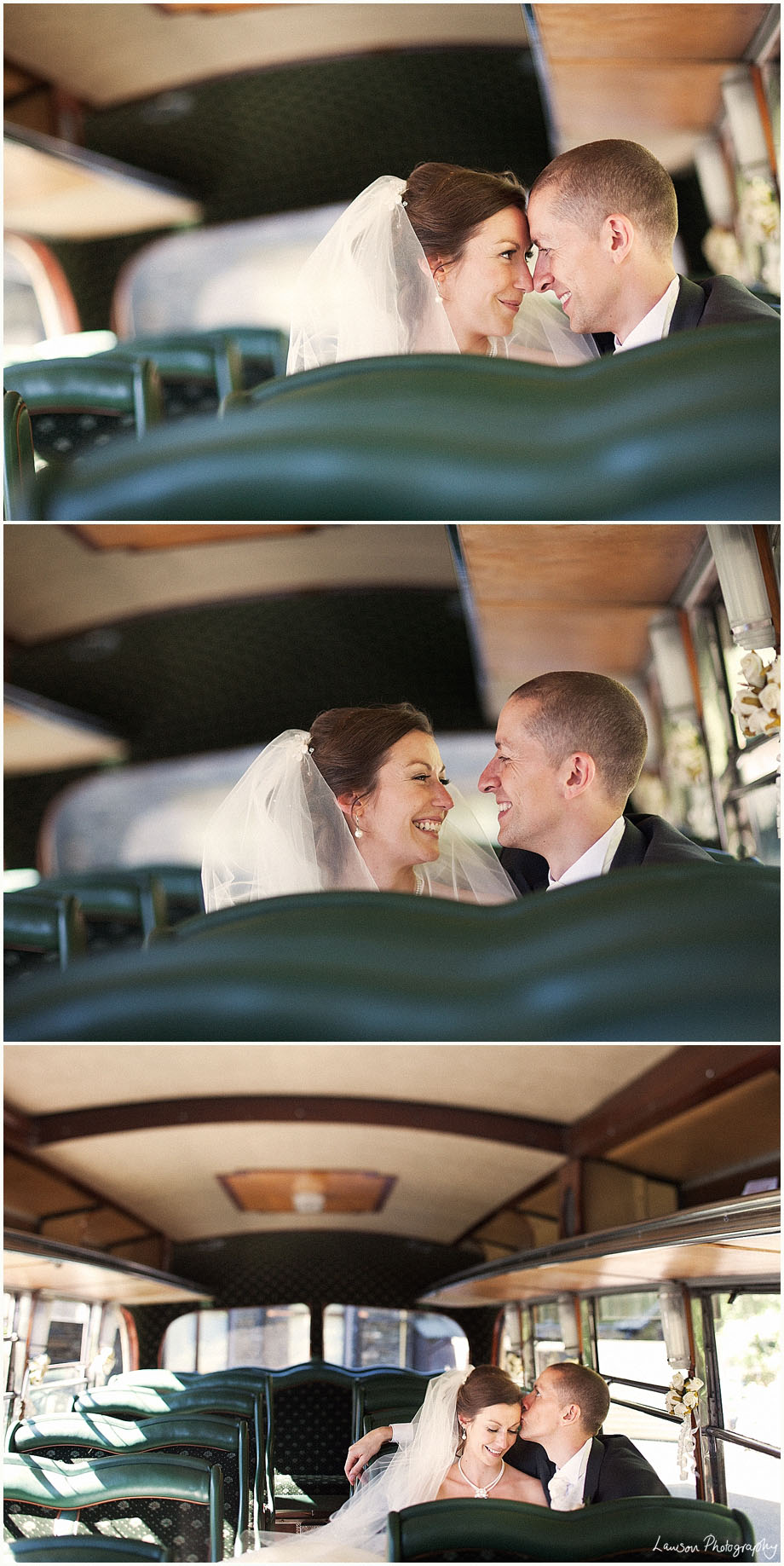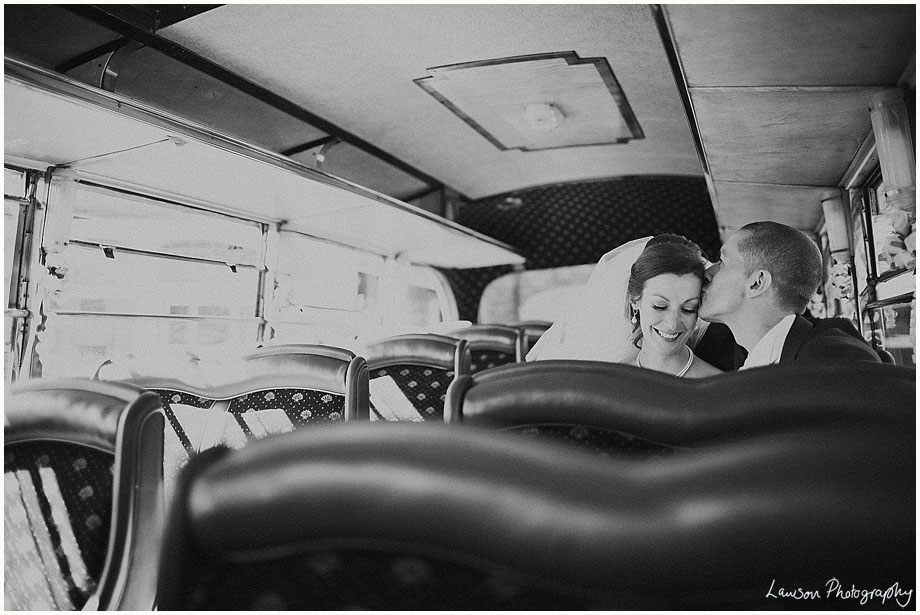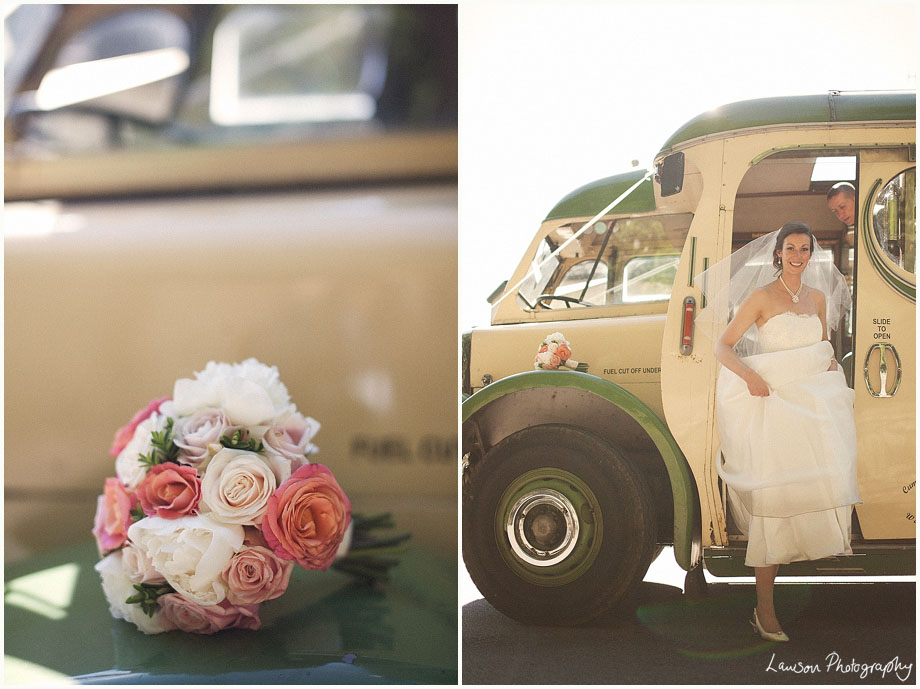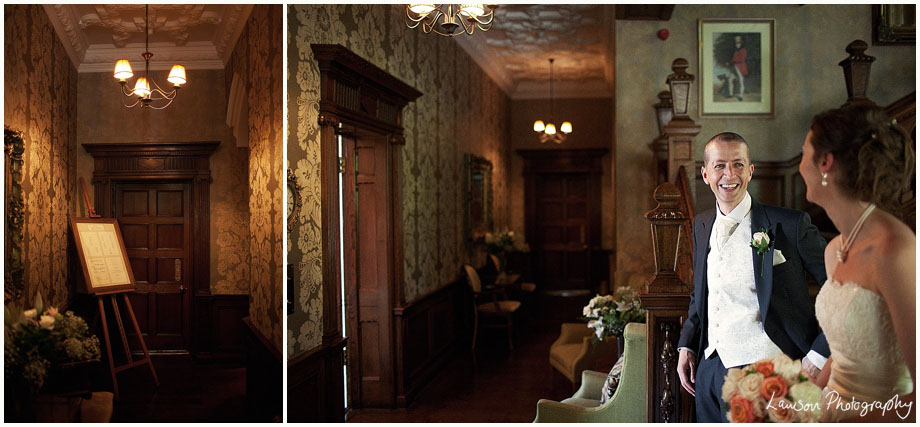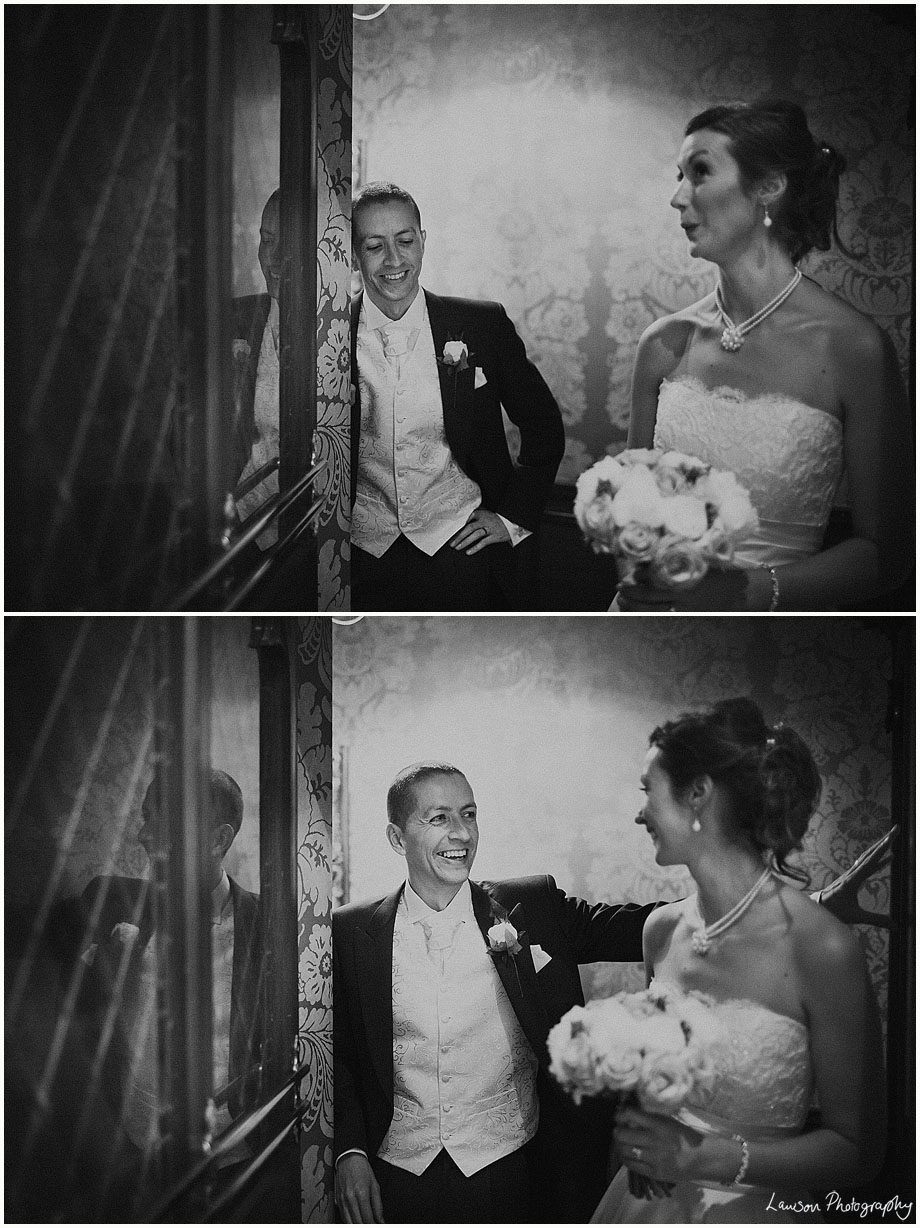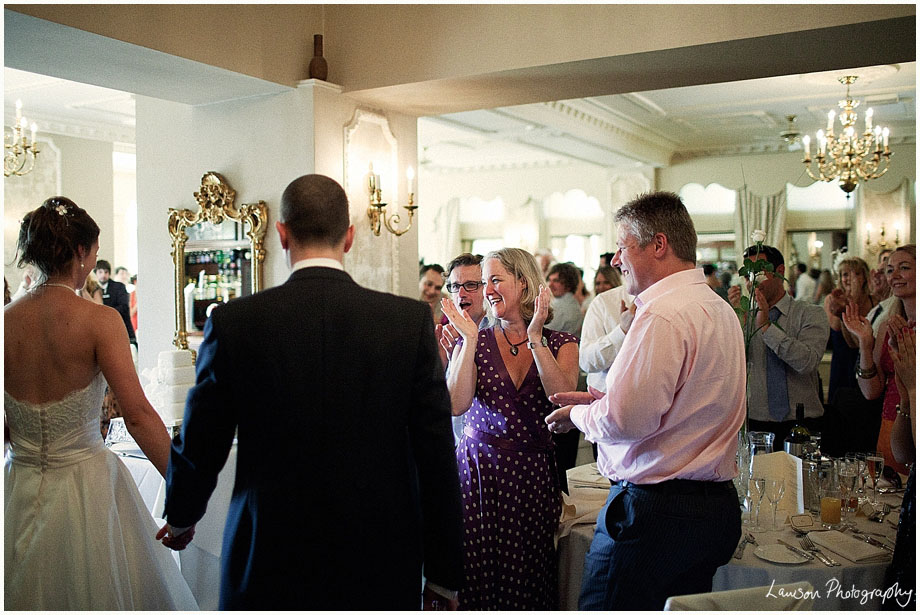 The speeches were outstanding, and I got a tiara in one of them.  That alone has to promote them to the very top of our speeches leaderboard.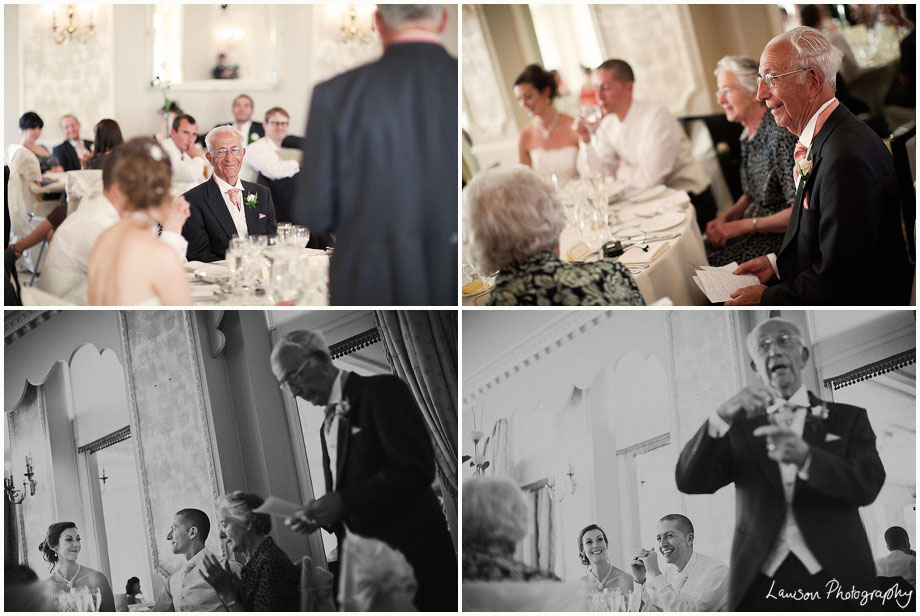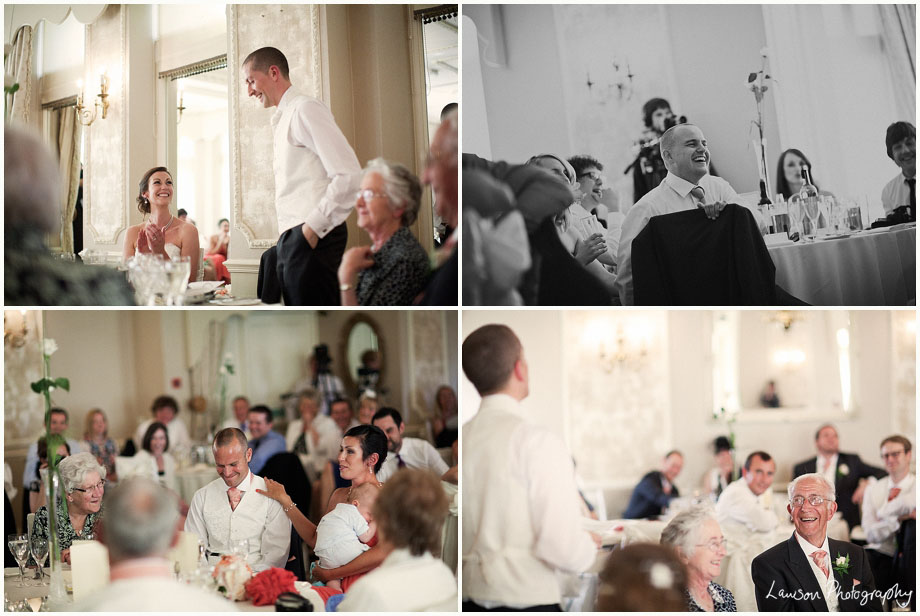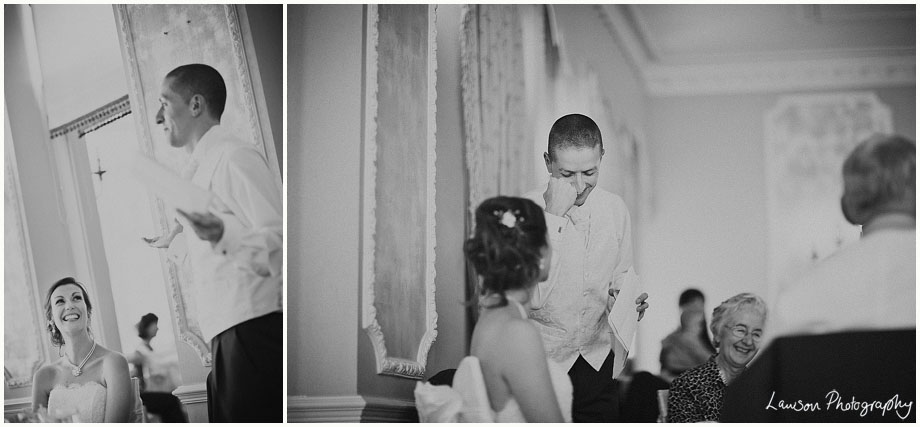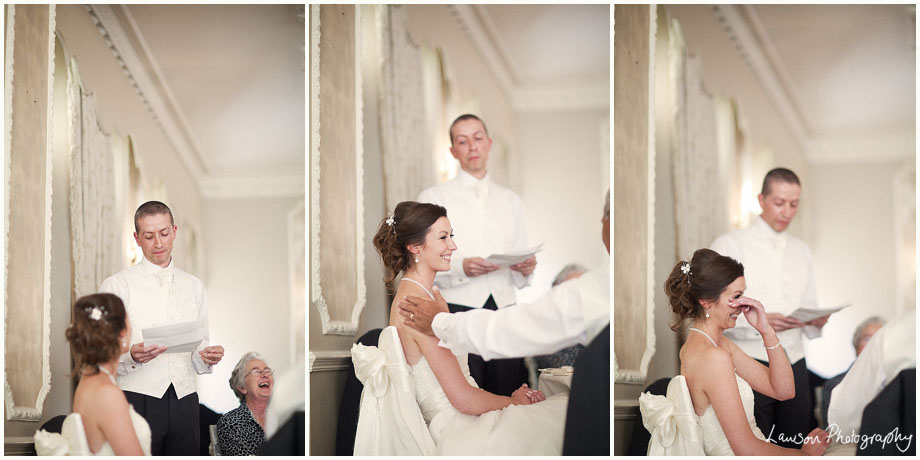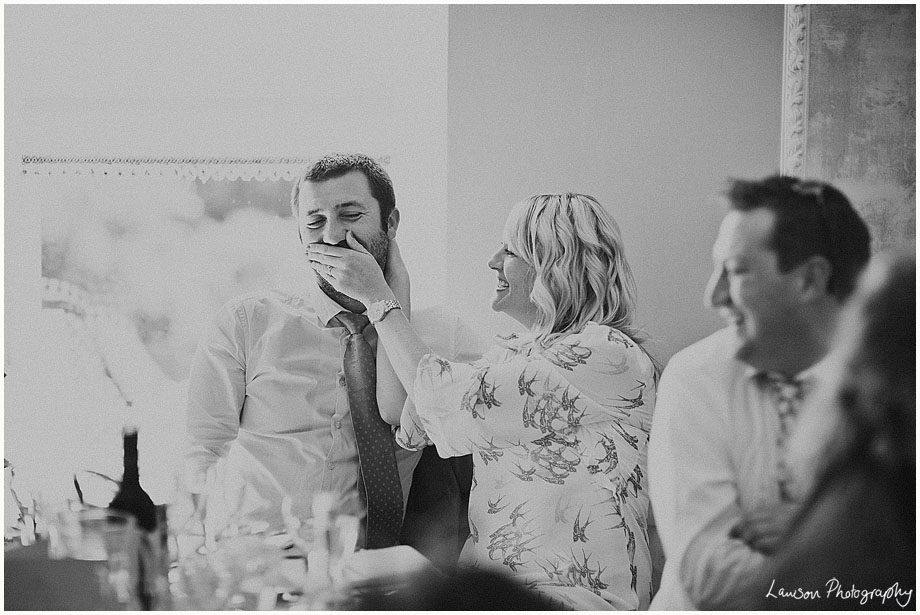 Very fetching 🙂  I wasn't the only one either!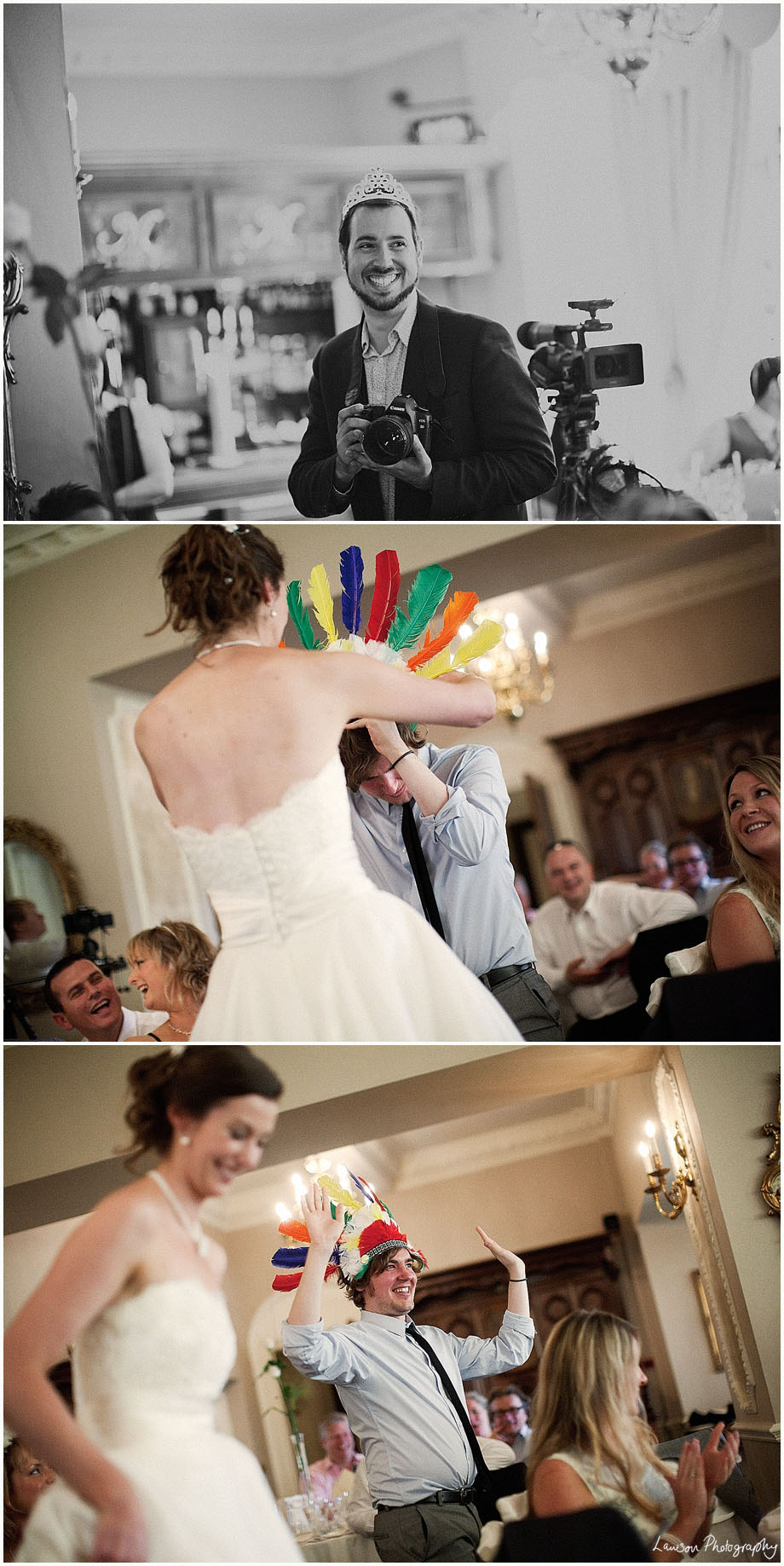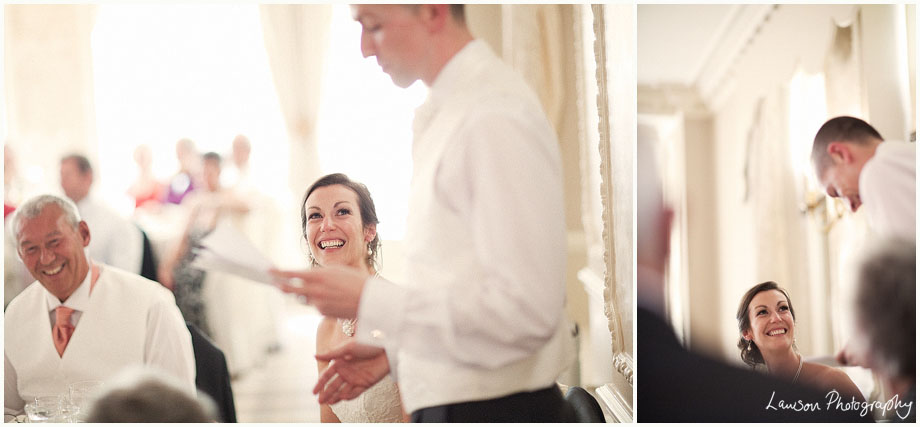 David used to serenade Suzy over the phone and he recreated those moments with the help of some ushers, so cute!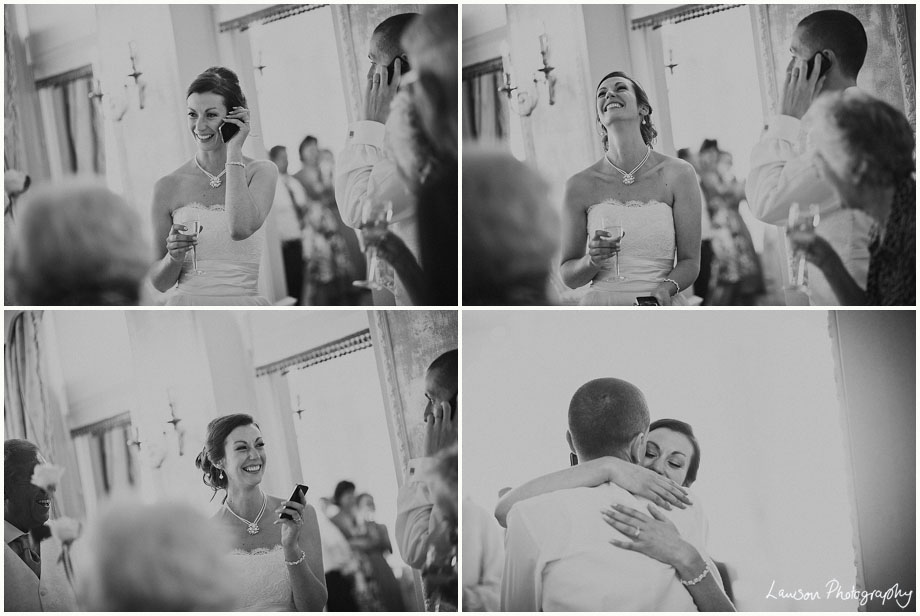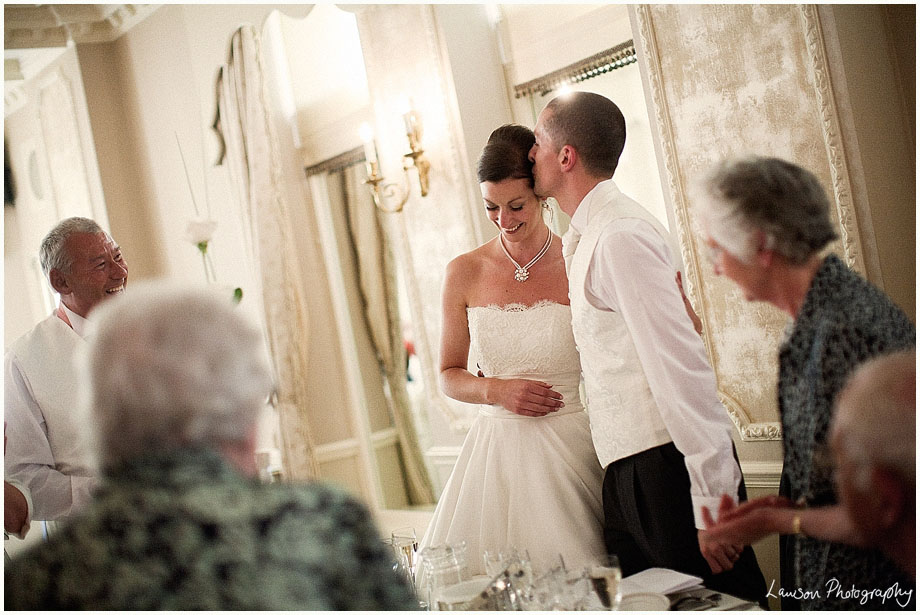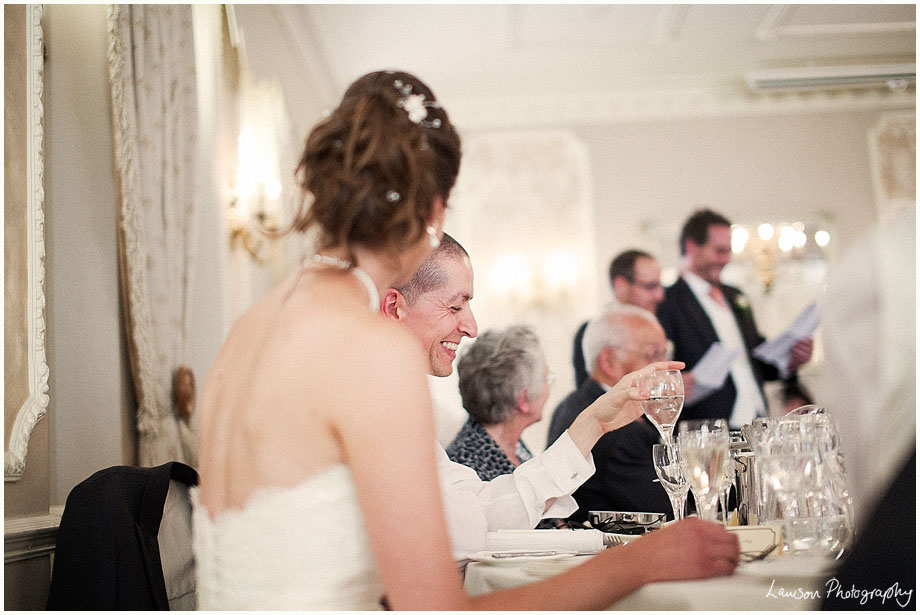 Those of a squeamish disposition should probably look away now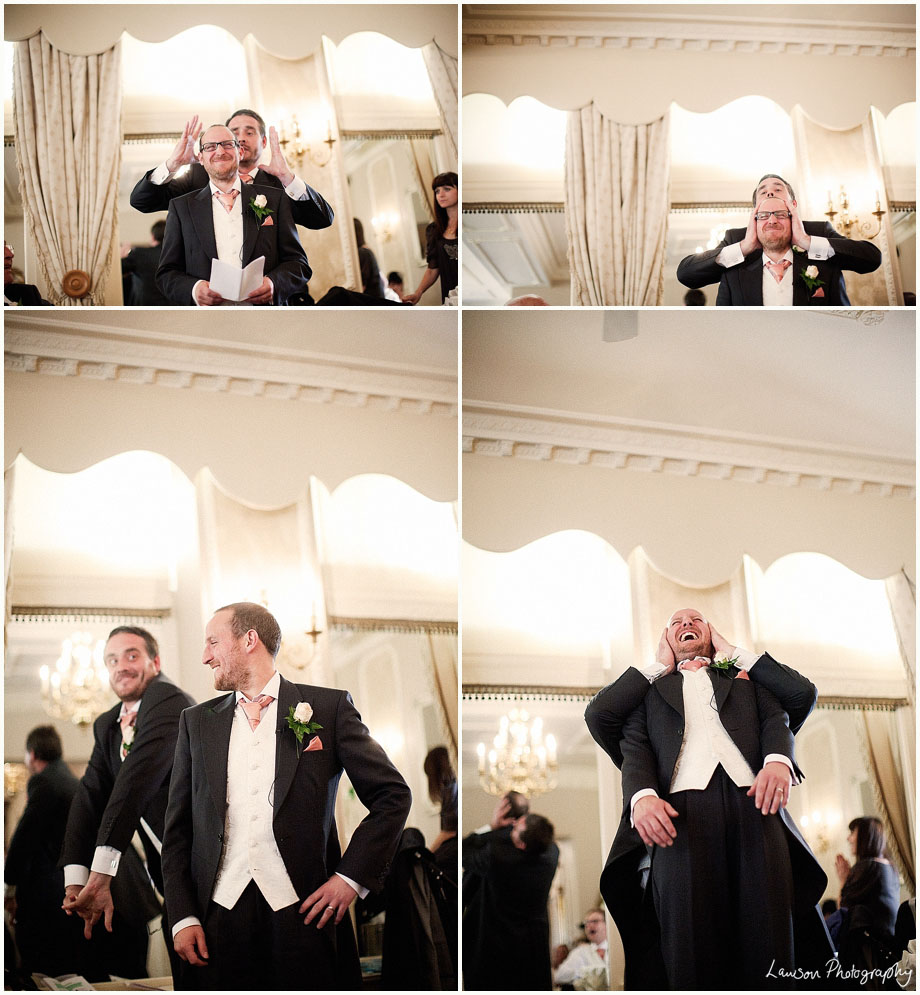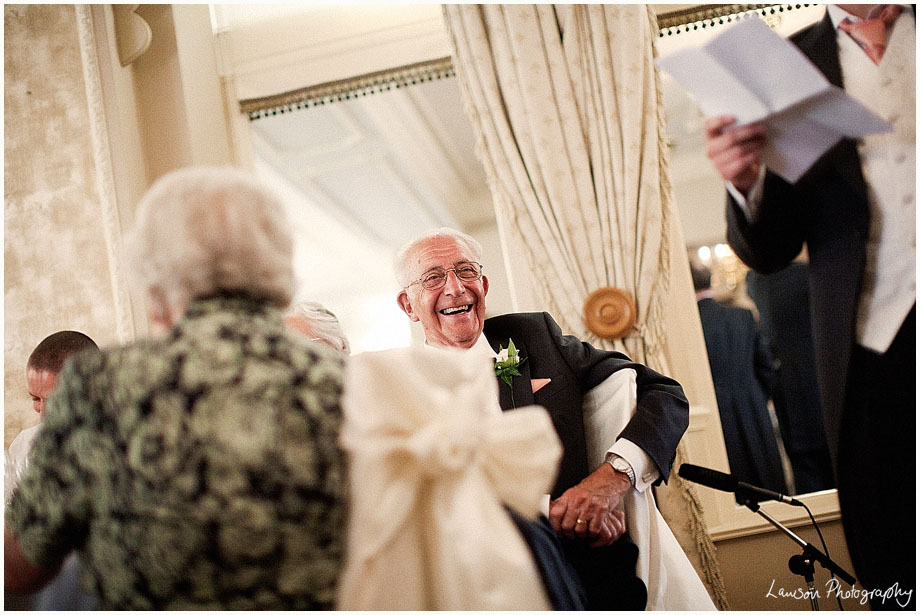 After the speeches we ventured off in a taxi to some gorgeous places David had found.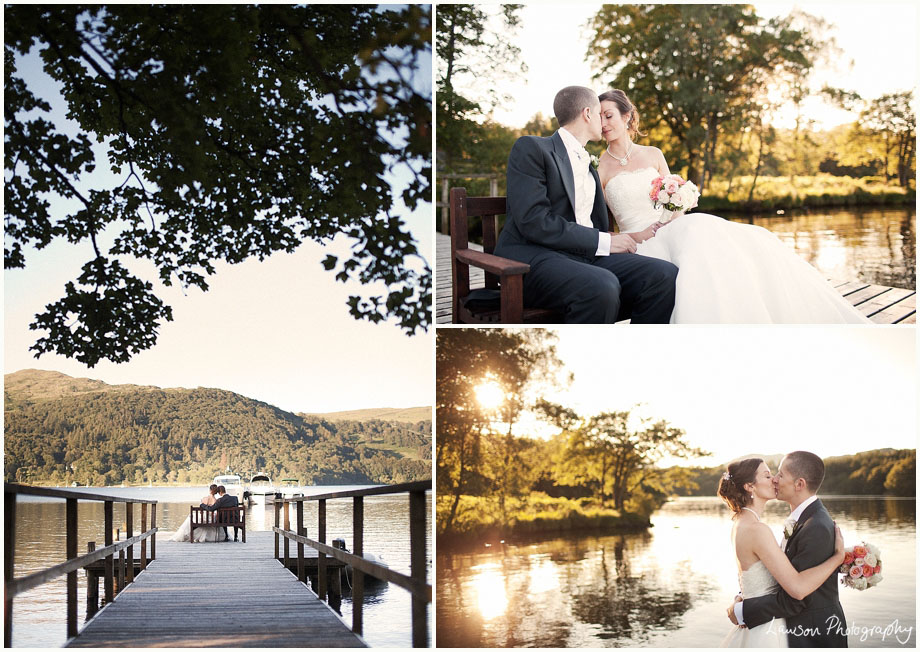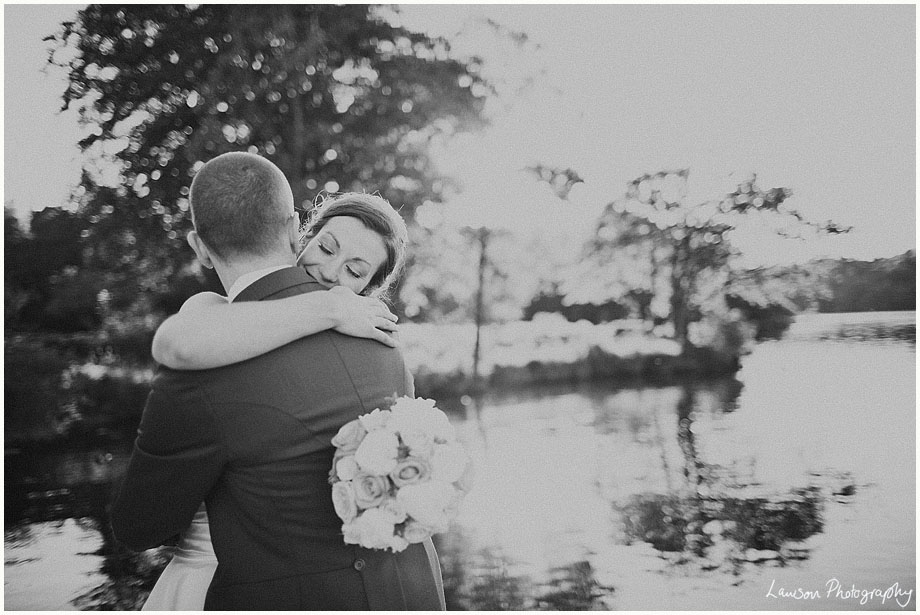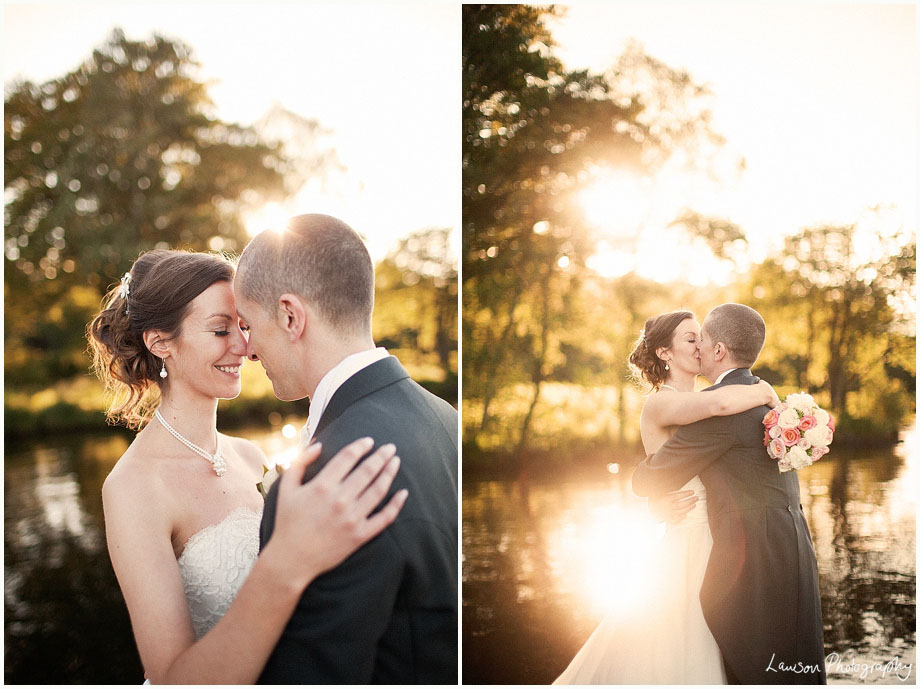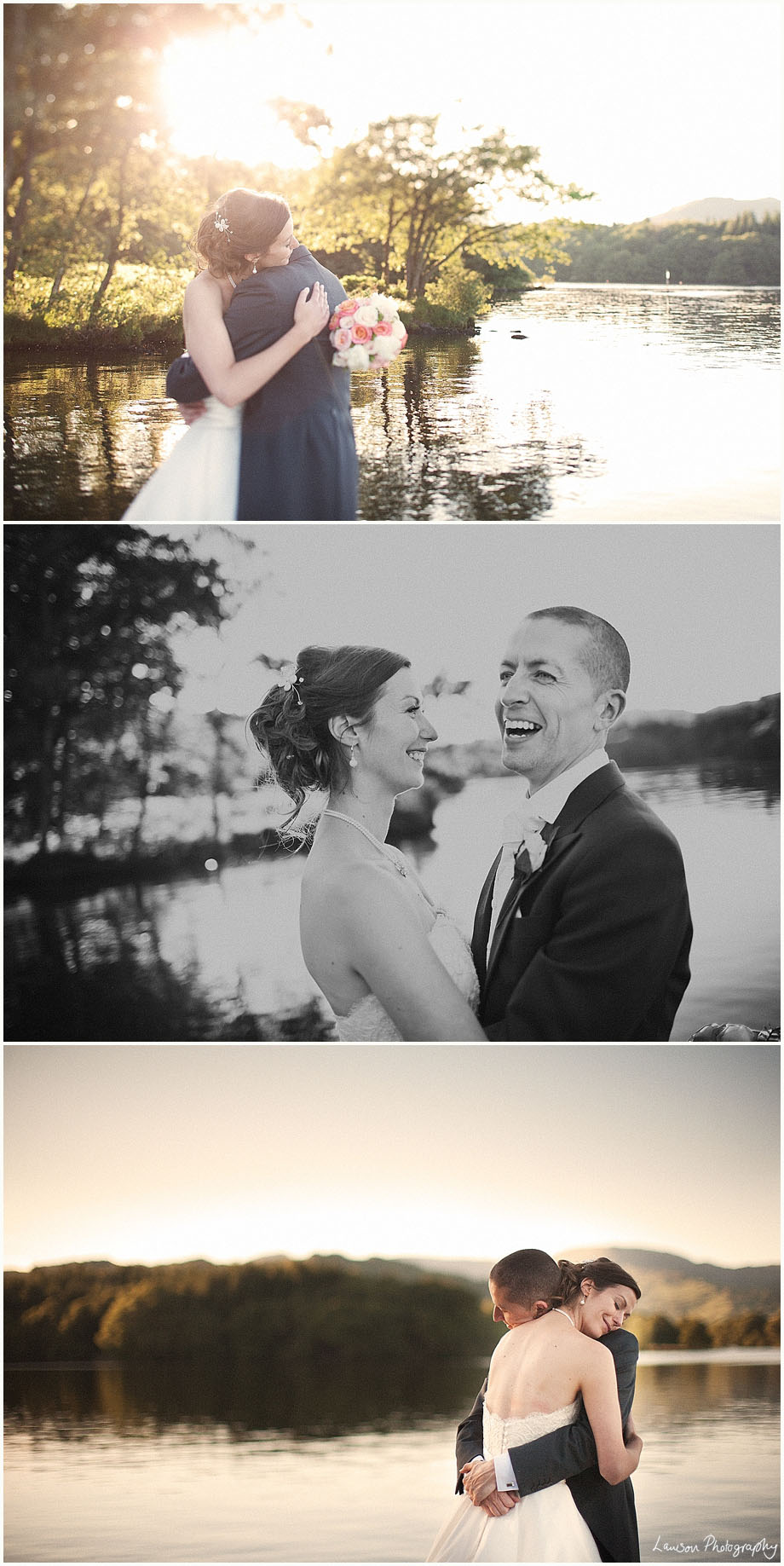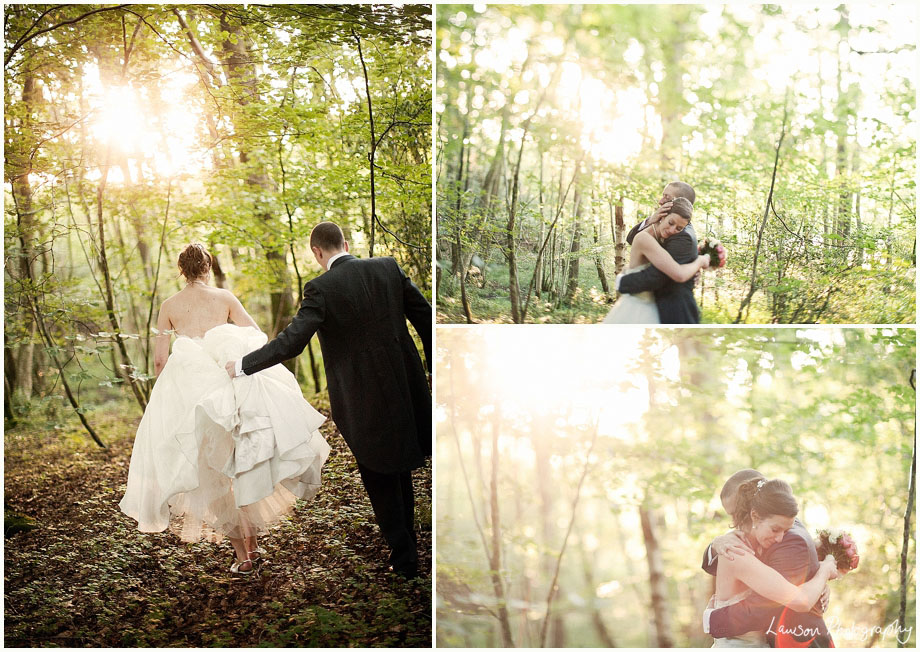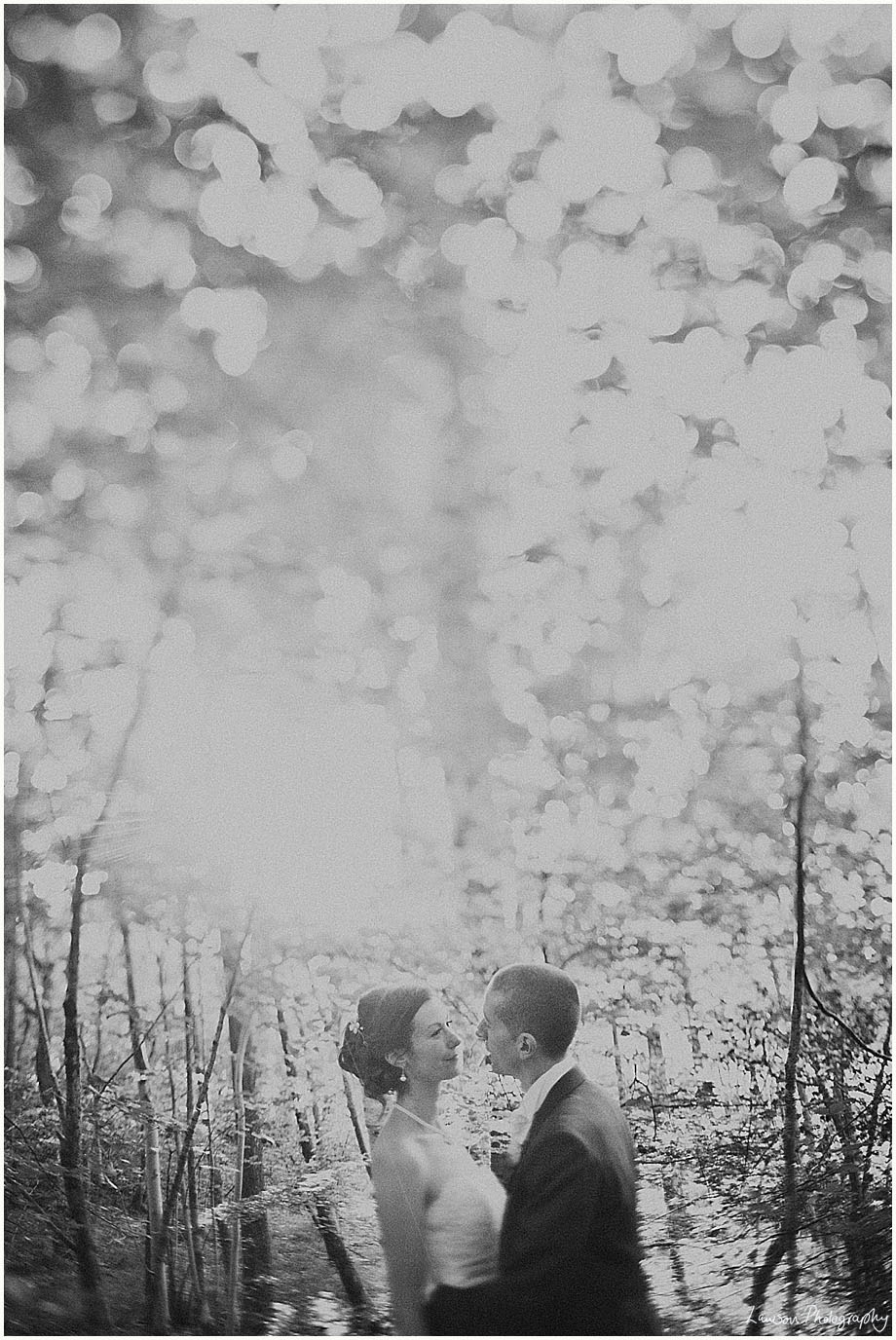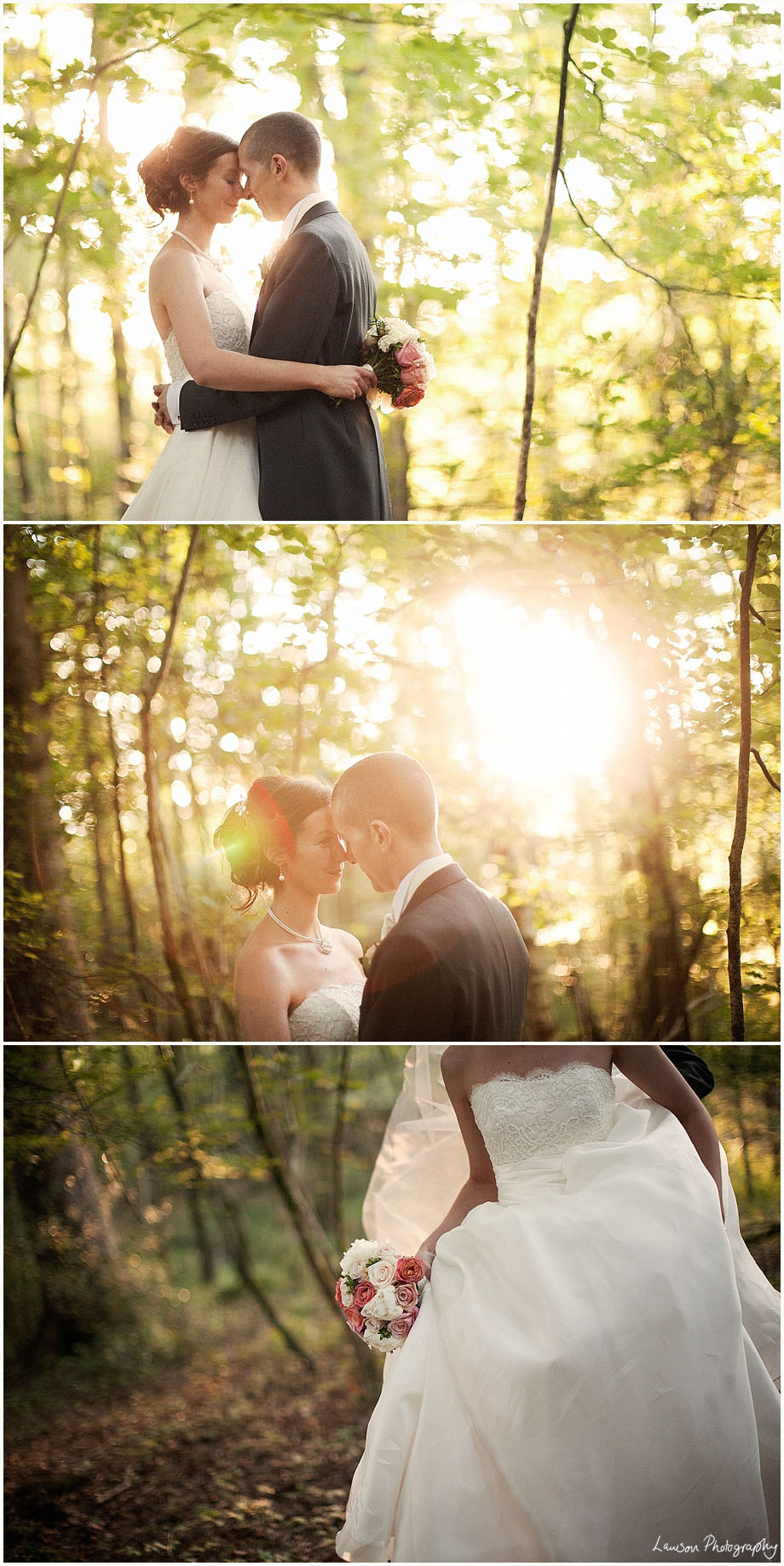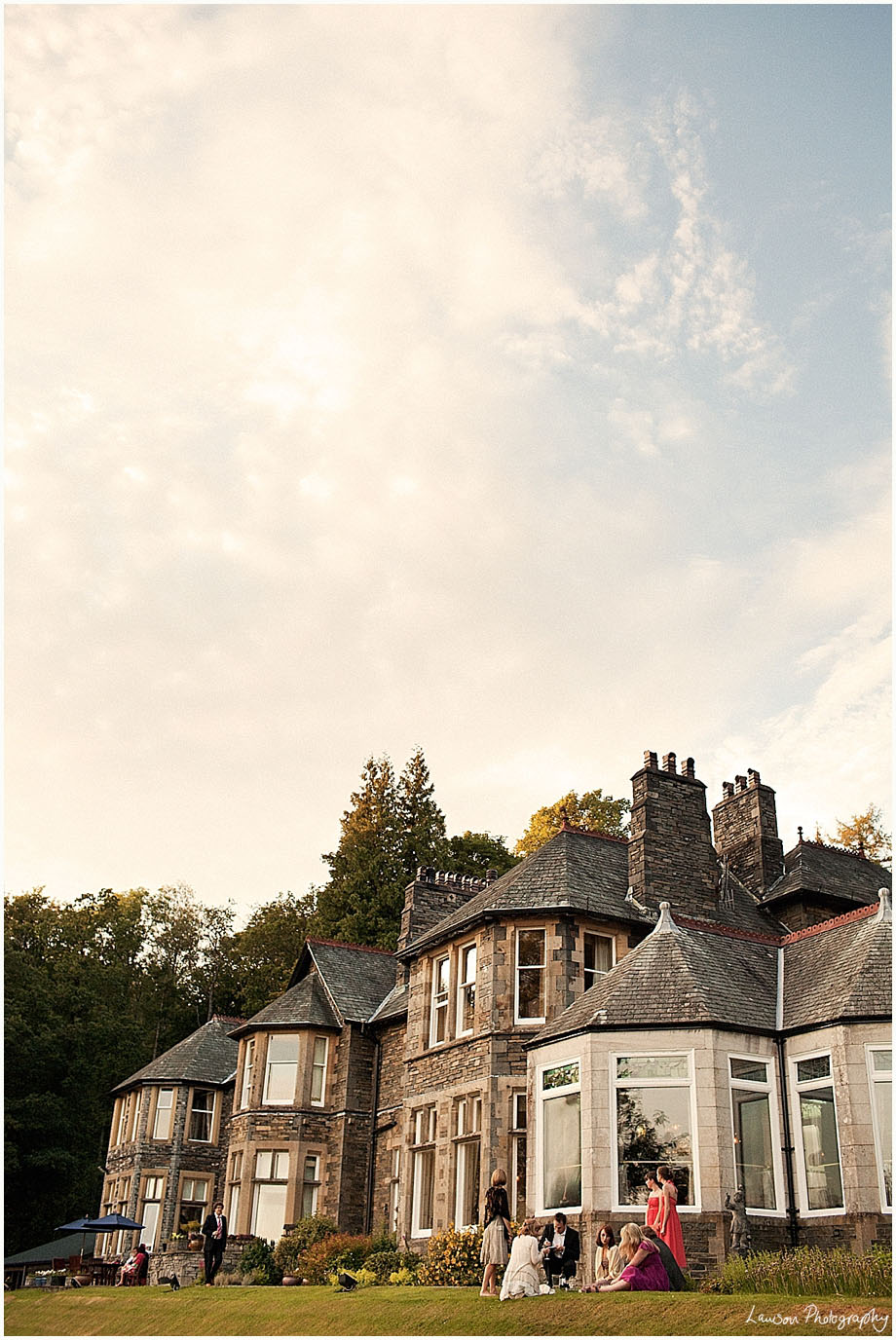 A little warm up before the 1st Dance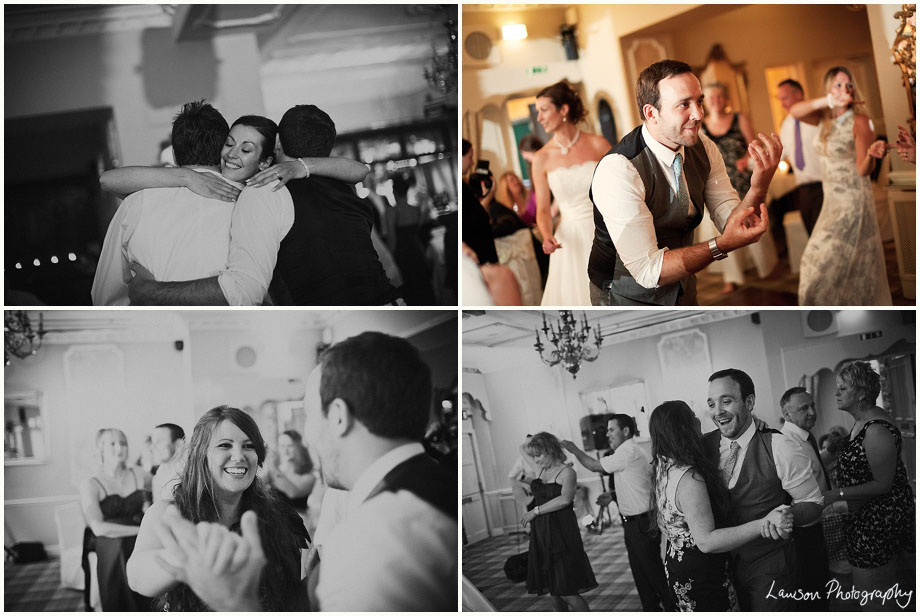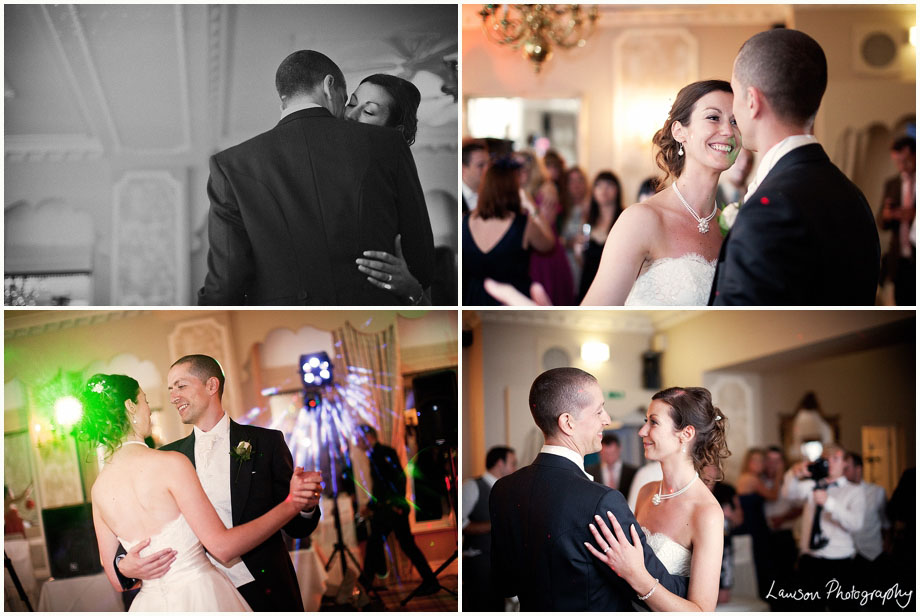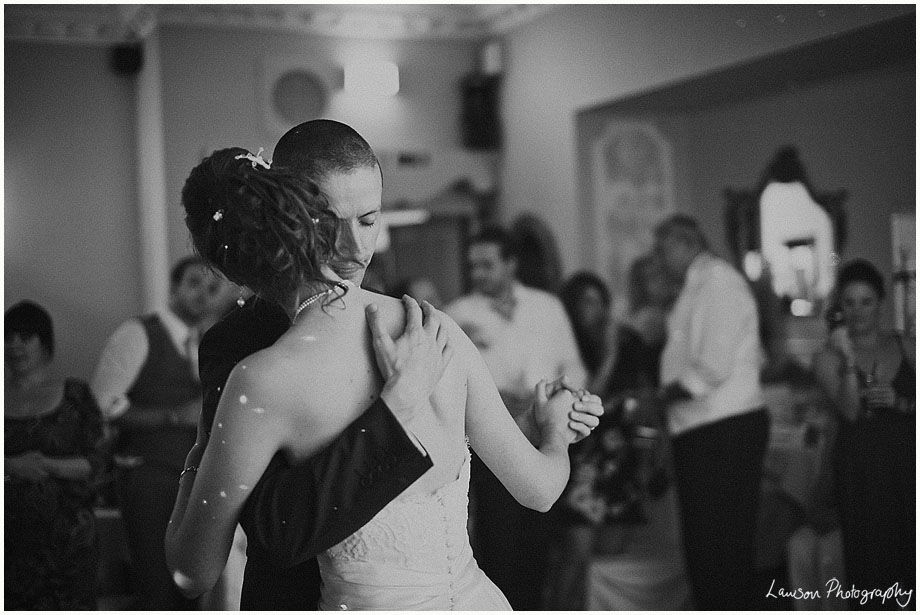 The best men were feeling a little left out!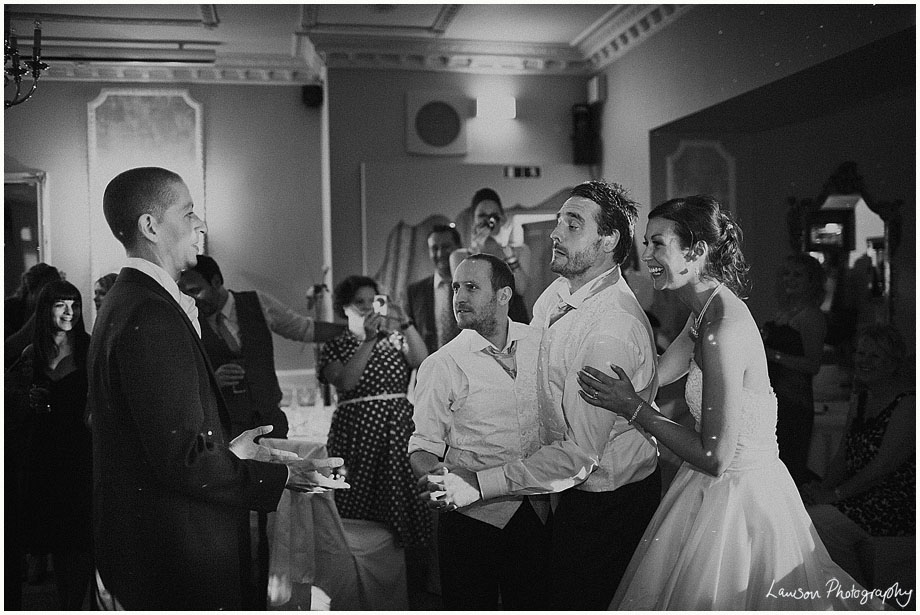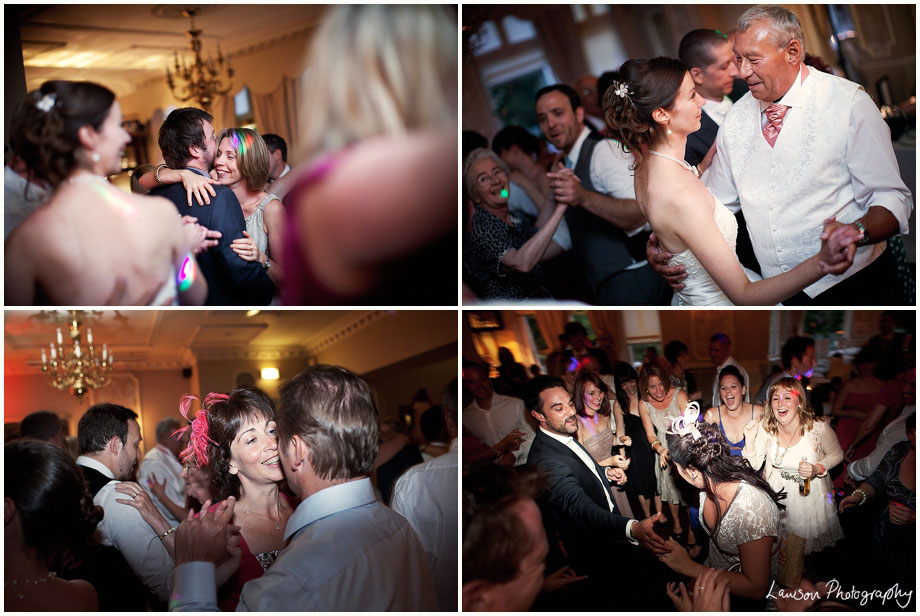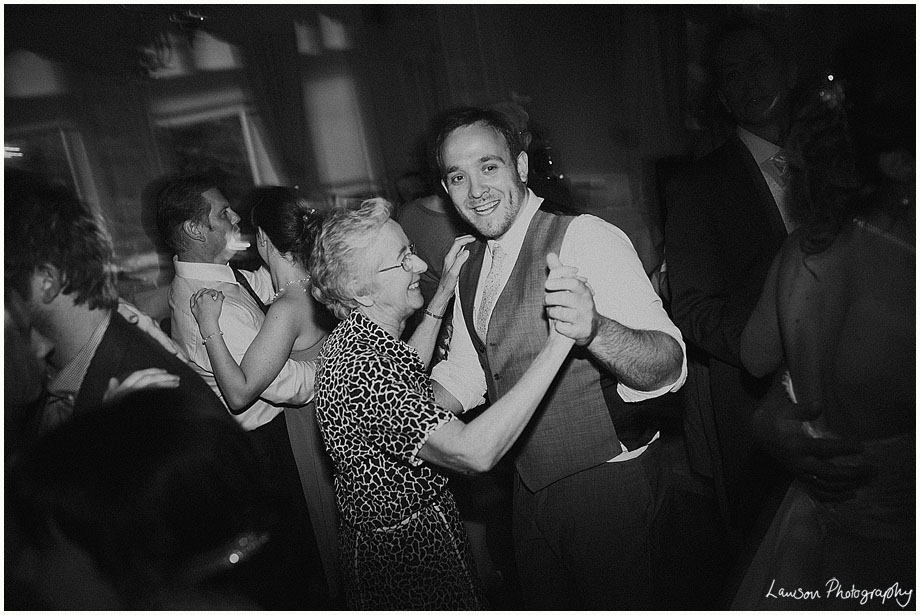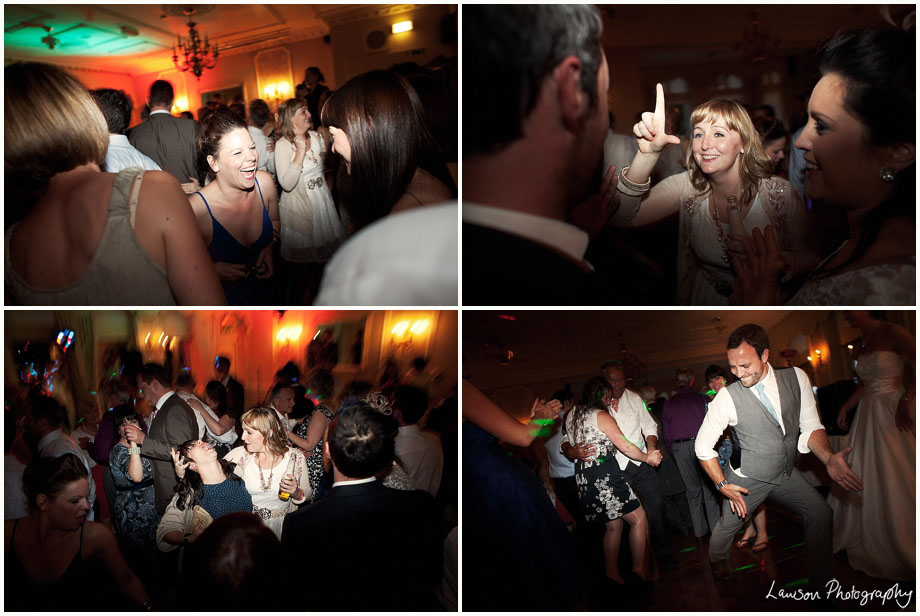 Mugs!  Suzy & David got me these awesome mugs as a birthday present.  I love them, I'm actually drinking my tea from one as I write this blog post 🙂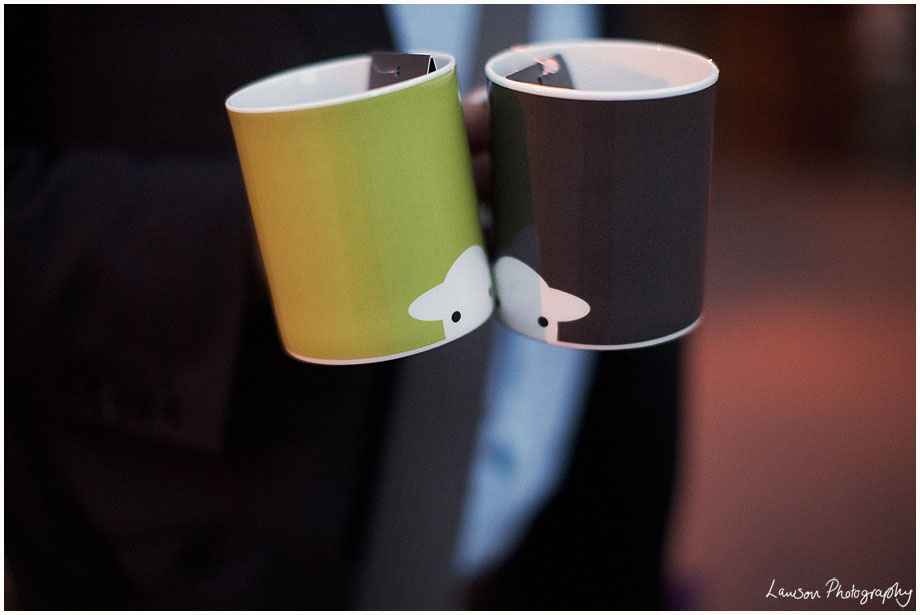 Congratulations guys!  Hope you are having an amazing honeymoon xxx