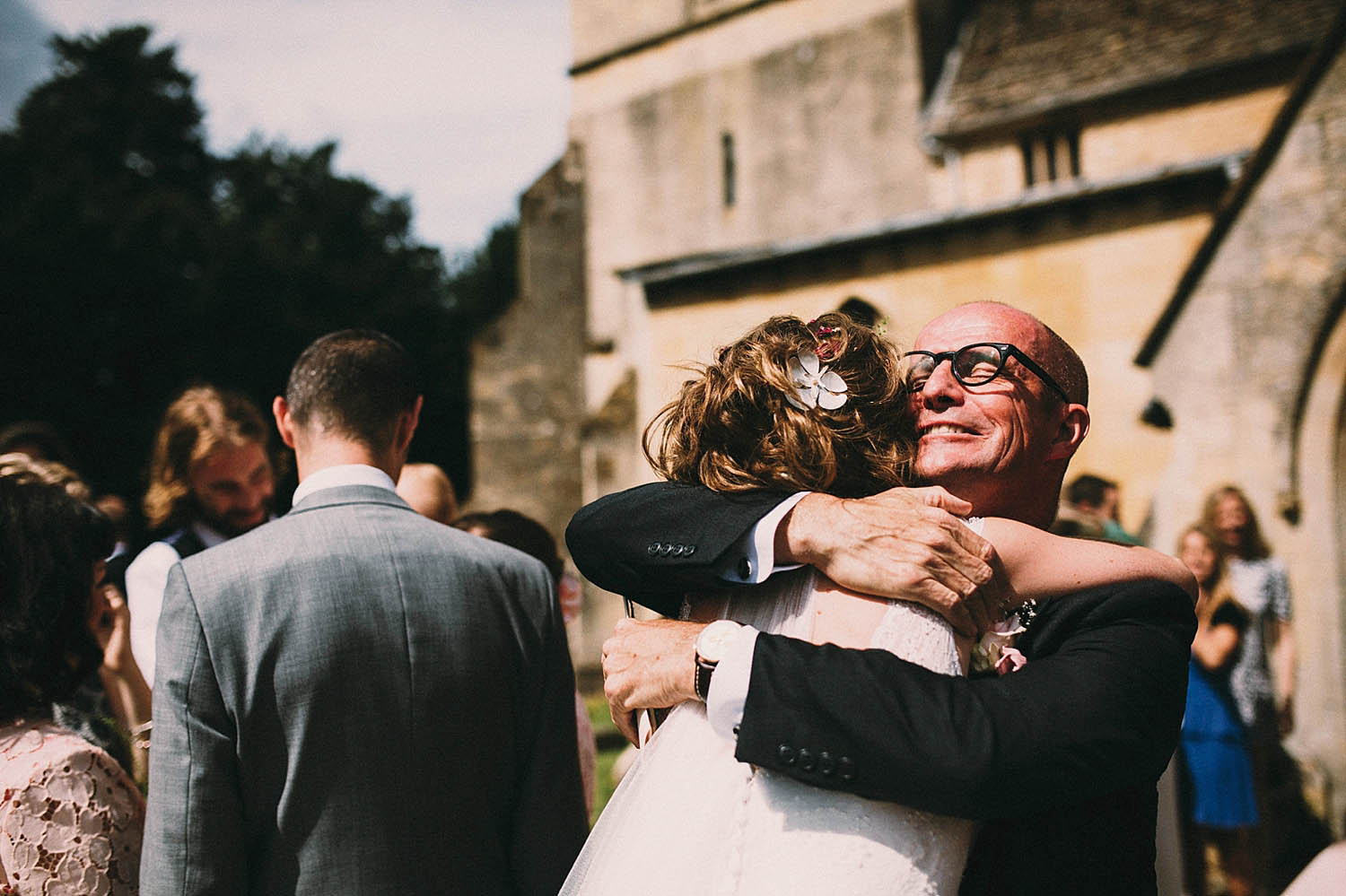 We absolutely love them, and feel so grateful that it was you that captured our little celebration.
This was a wonderful wedding down in the Cotswolds, always love driving down there – it's always sunny too.  My enduring memory of this day is the warmth and generosity of these guys' families who all mucked in to produce a simply stunning wedding.
I've never before seen the groom's dad and brothers cook the food – and it looked amazing.  Also amazing were the flowers that Emma's mum produced (no, she's not a florist, just crazily talented), the rice crispy wedding cake made by Mark's mum, the beers brewed by the groom, the guest produced cake served with tea instead of canapés, the bunting… I could go on and on.  Basically, everything you see was homemade.  Amazing.