I'm going to start by saying Lucy made us brownies.  In fact she made us a little snack bag each (with our names on).  In fact she made EVERYONE brownies and handed them out at the church so people wouldn't get hungry on the journey to the reception.  I think this will give you a good idea of exactly the kind of thoughtful, organised and detail filled wedding we are dealing with here!
Lucy's dress was also AMAZING!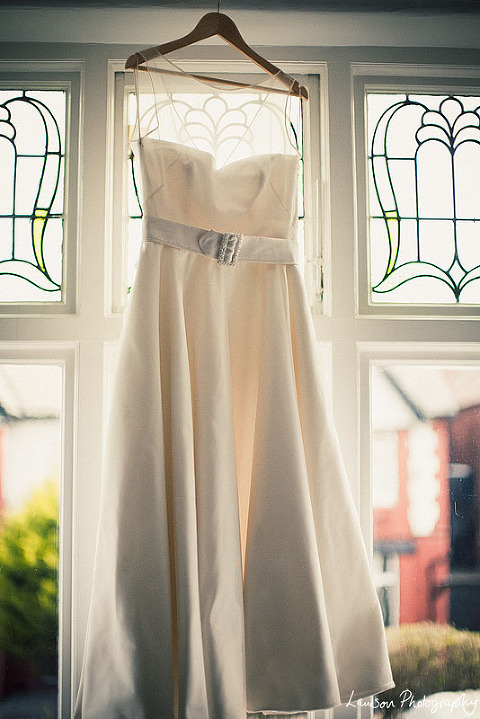 Bridesmaid survival kits (in cute bags of course!)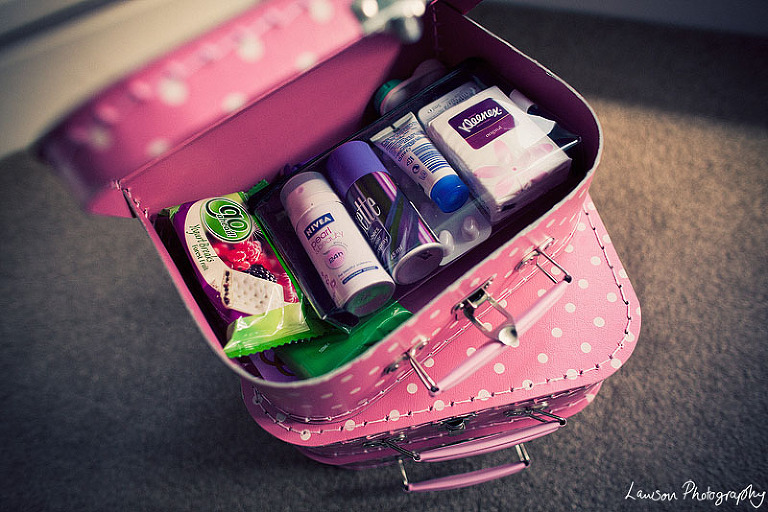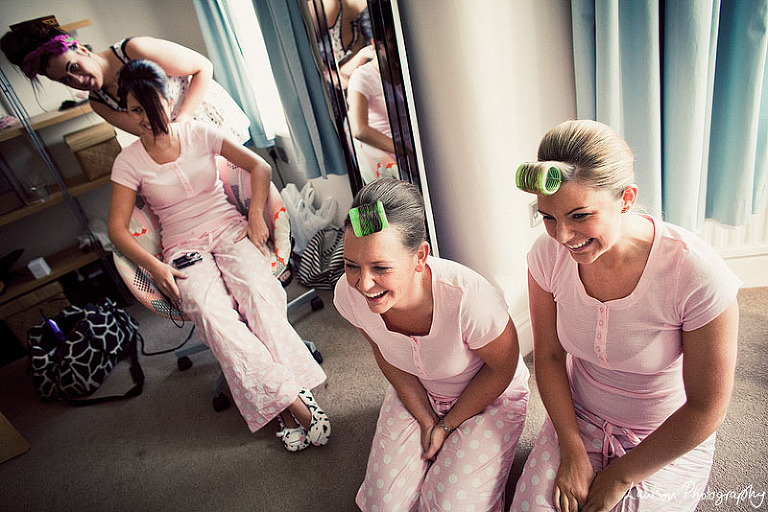 It was like Christmas!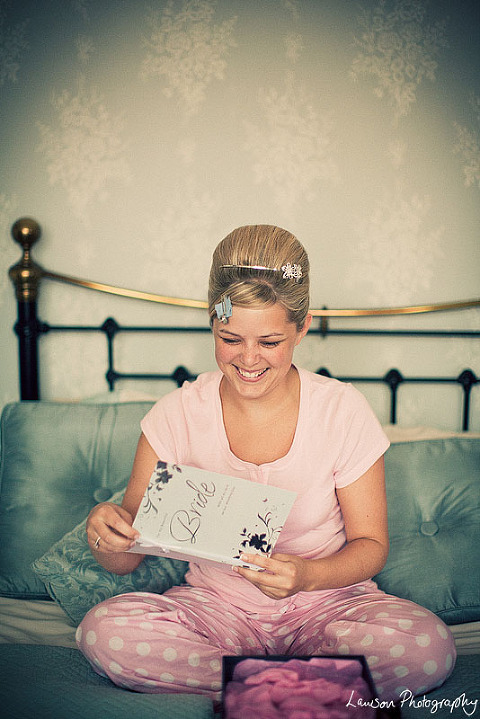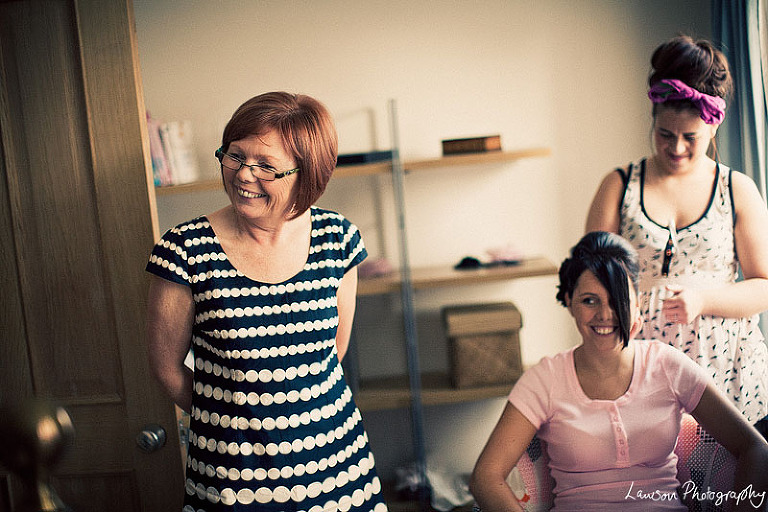 Meanwhile Pete was snapping away as Tim opened his pressie!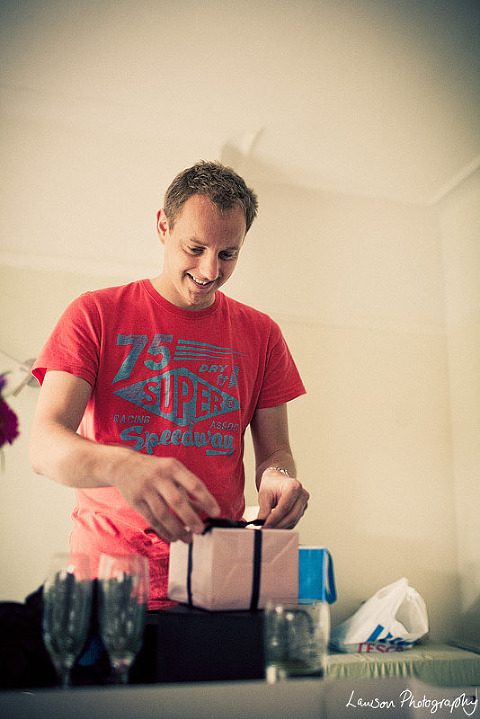 Here's what was inside…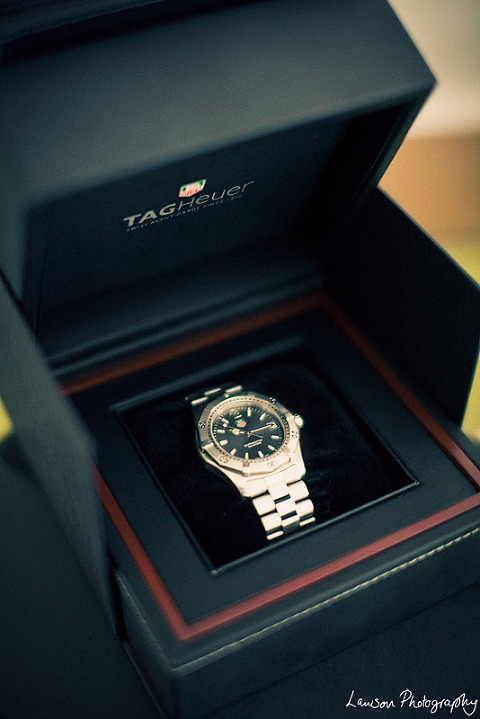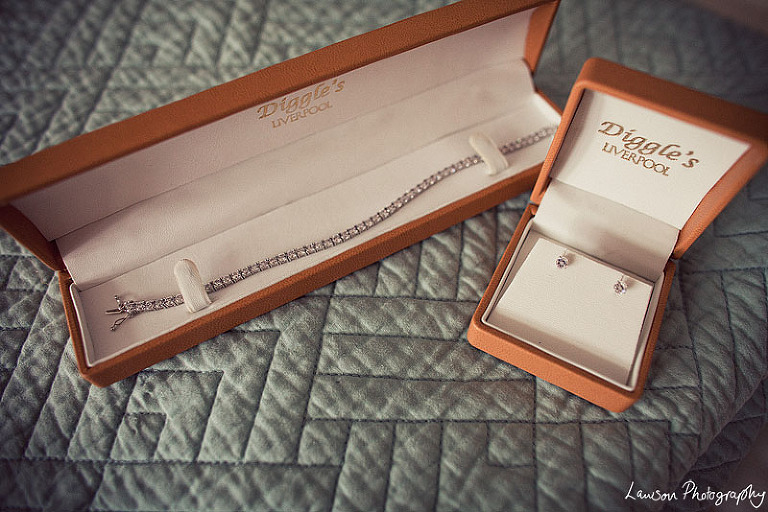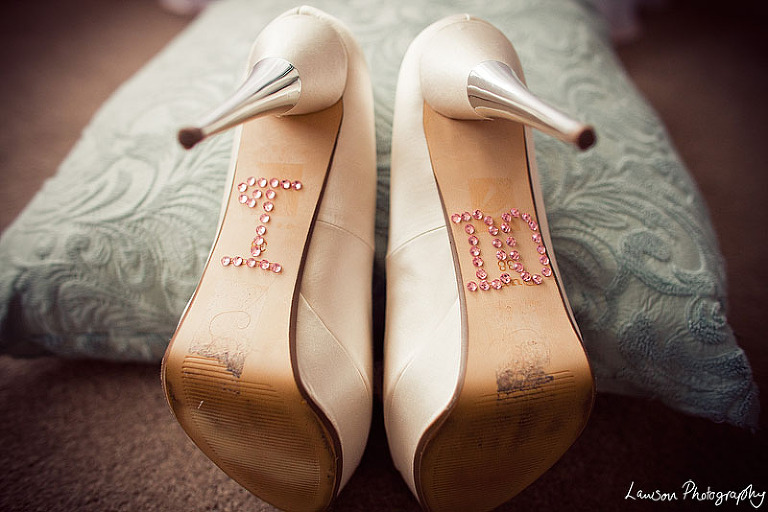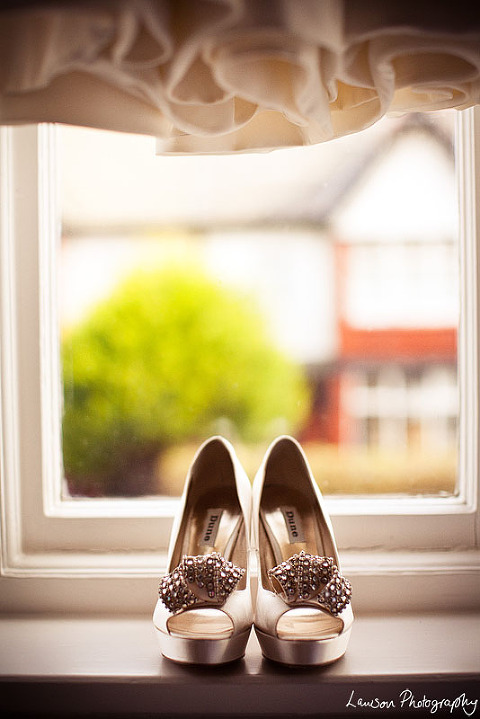 One of Lucy's bridesmaids was the lovely Mandy who got married to….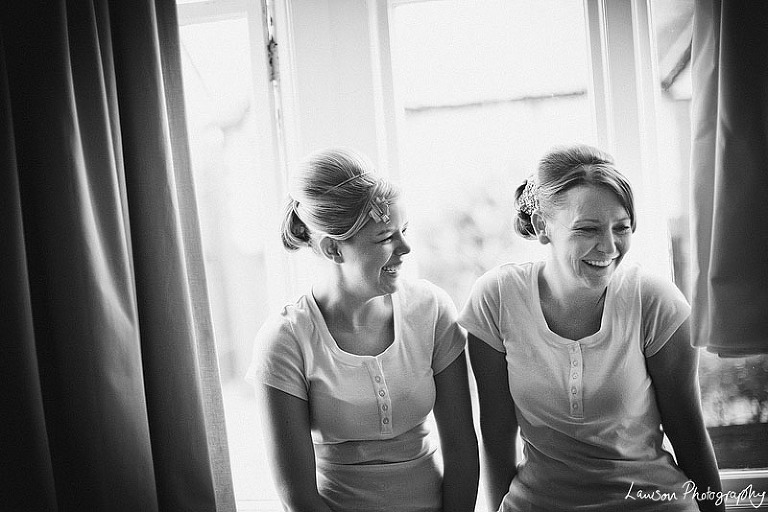 …the equally lovely Matt 2 years ago!  So nice to see them (and half of their families!) again.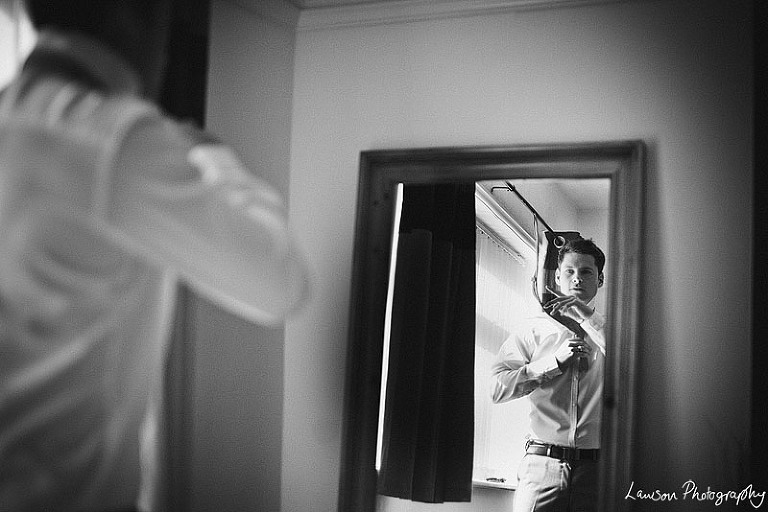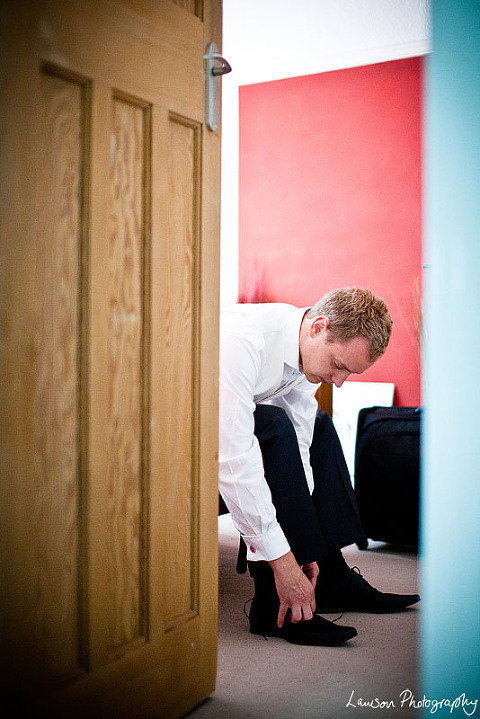 Tim had a champagne/fry up breakfast…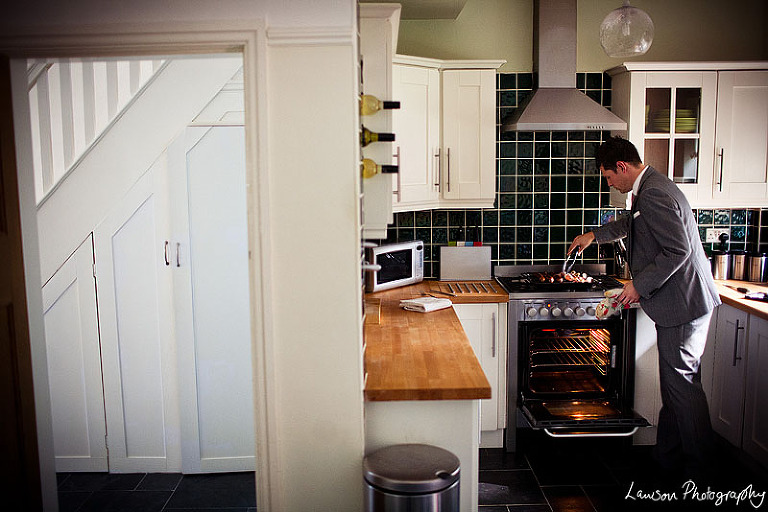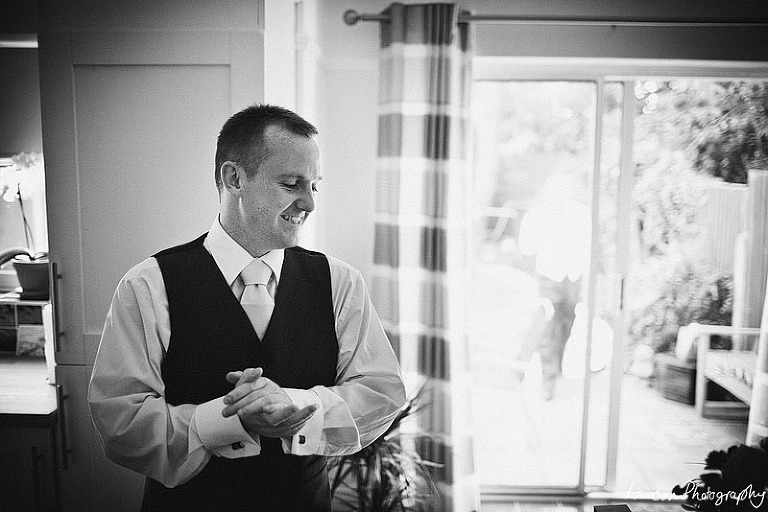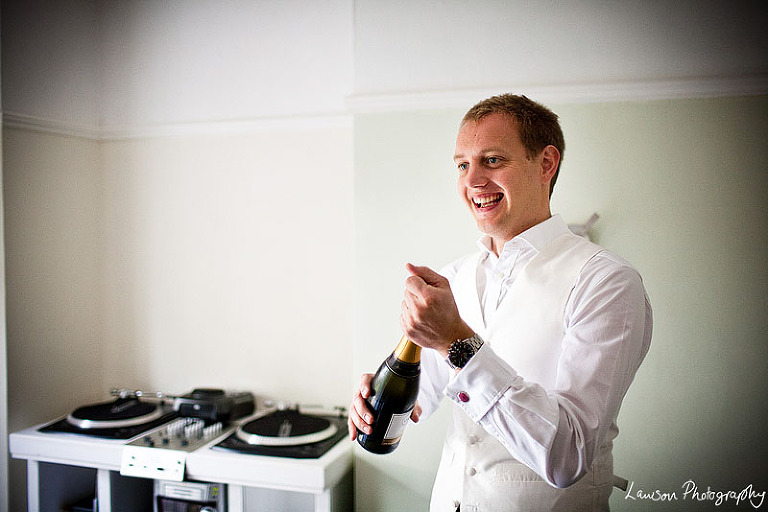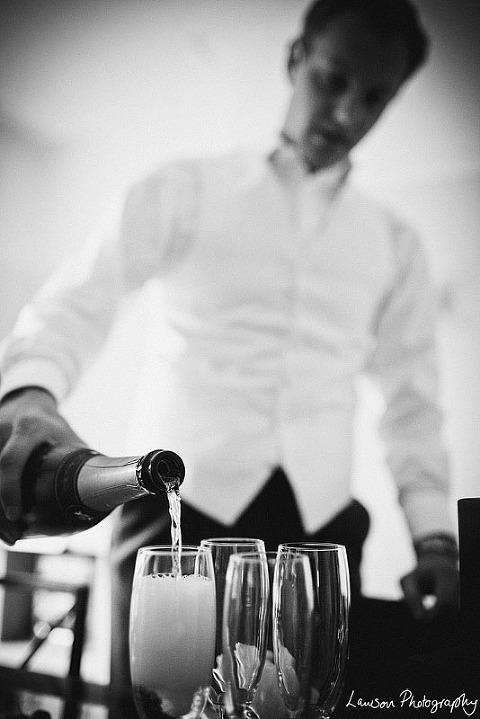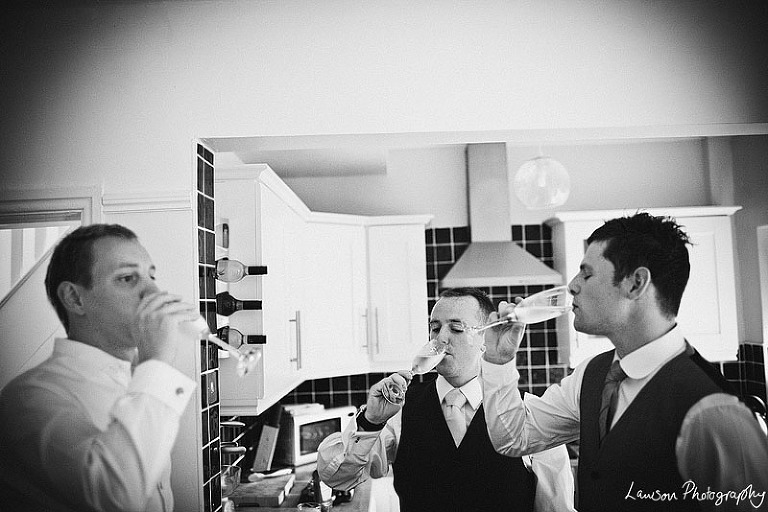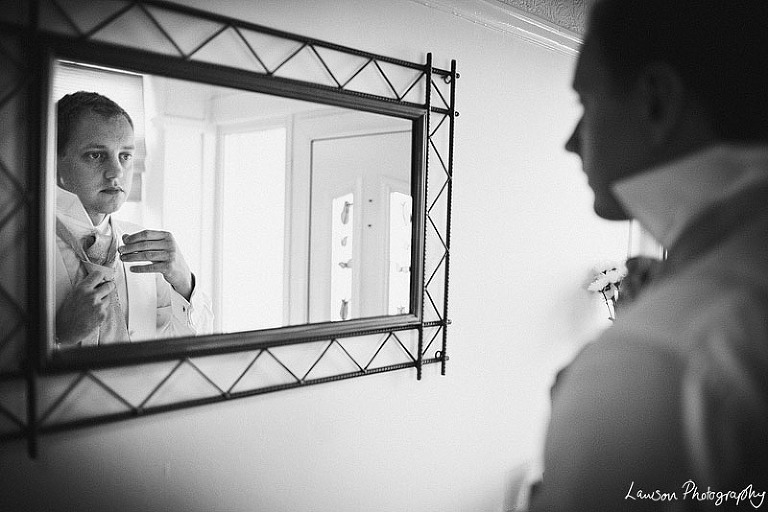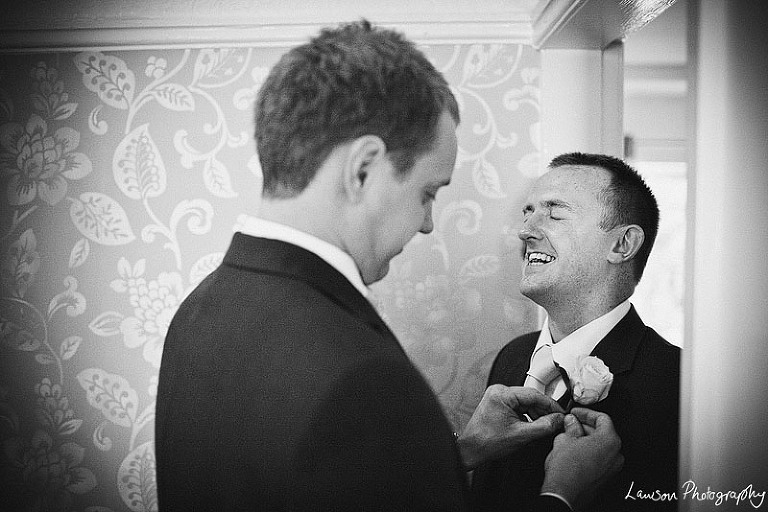 Meanwhile around the corner…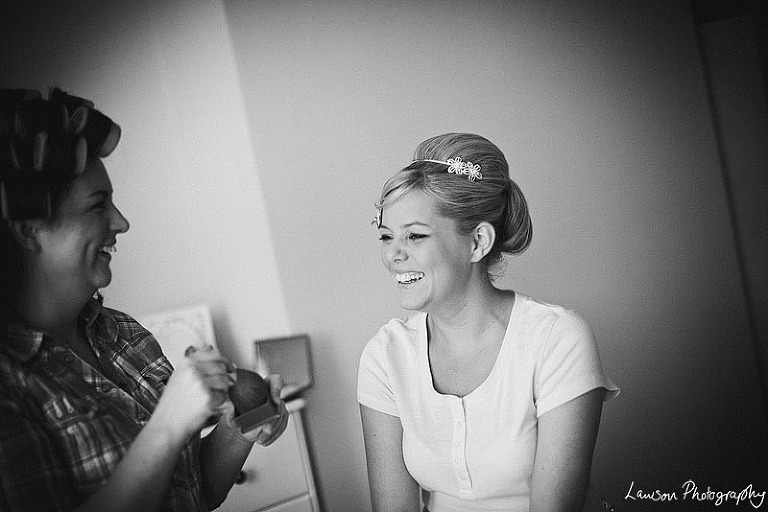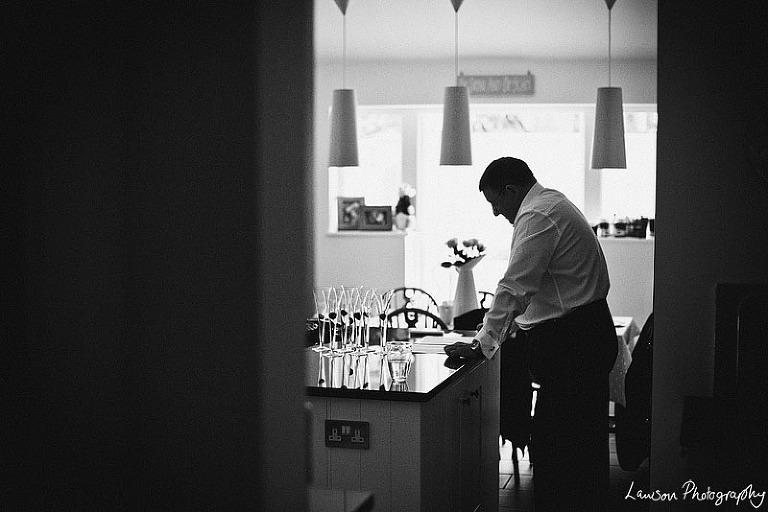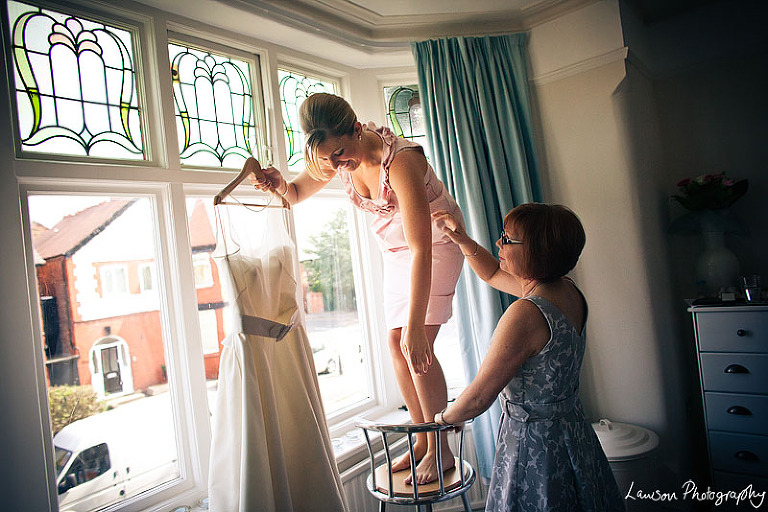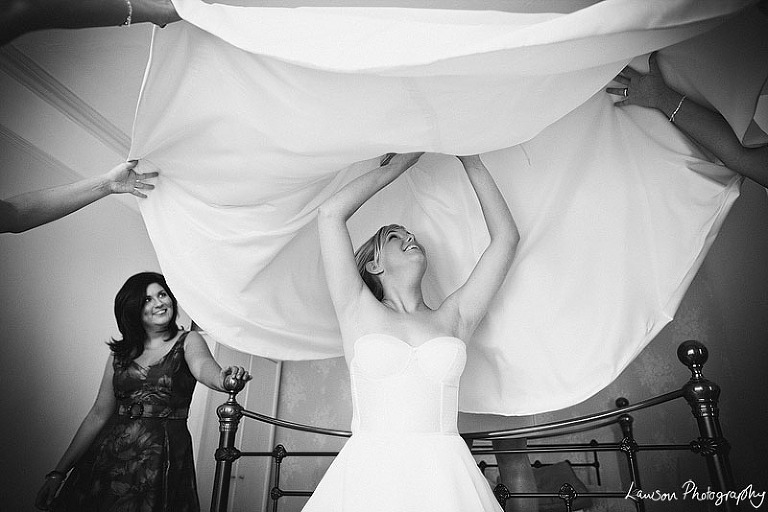 This dress could not suit Lucy more!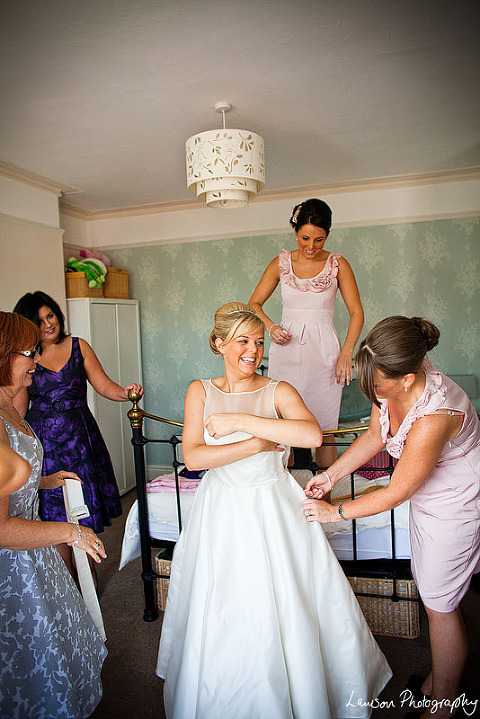 She made this!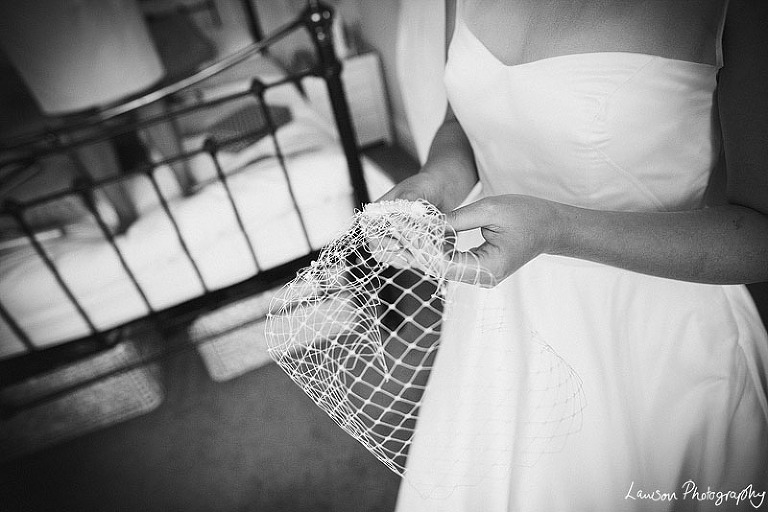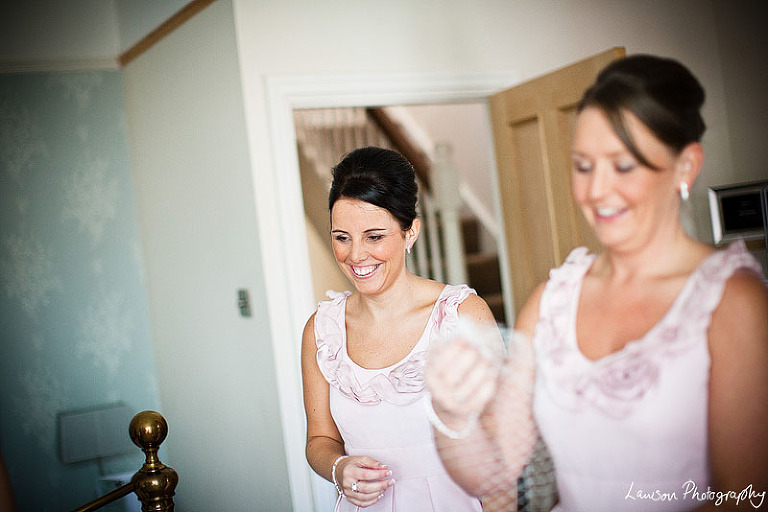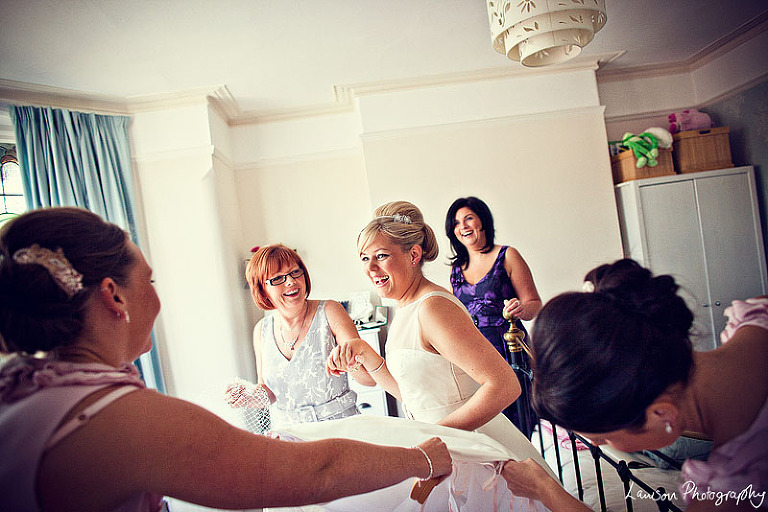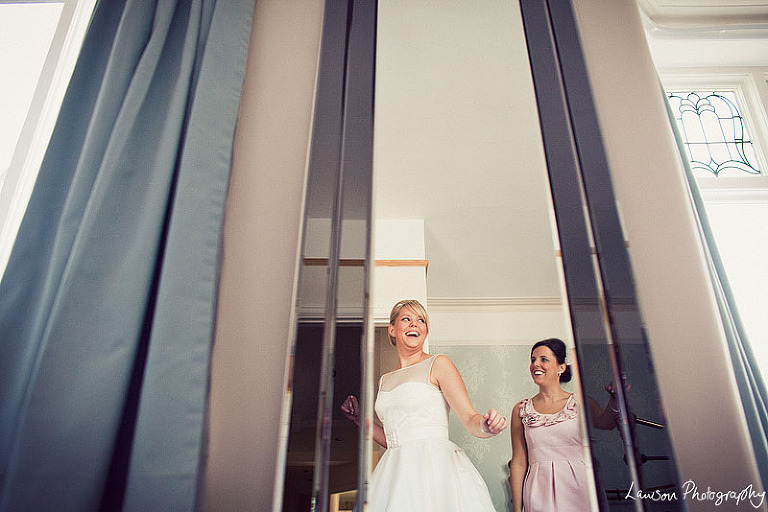 Lucy wore…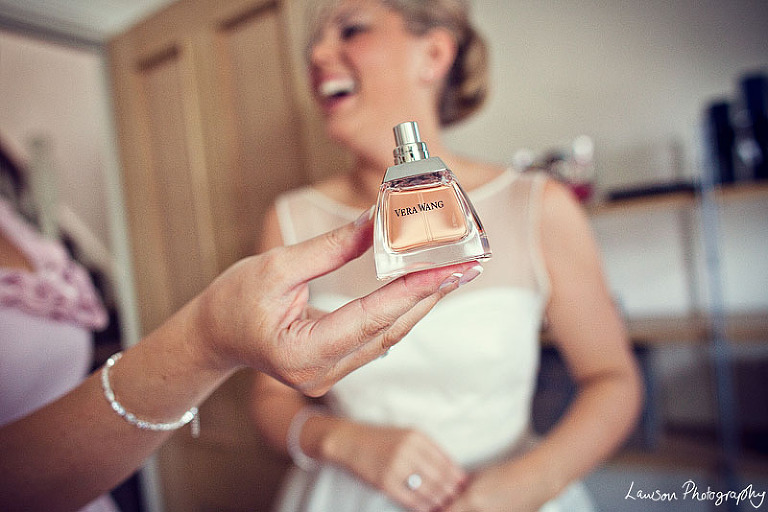 …and Tim wore…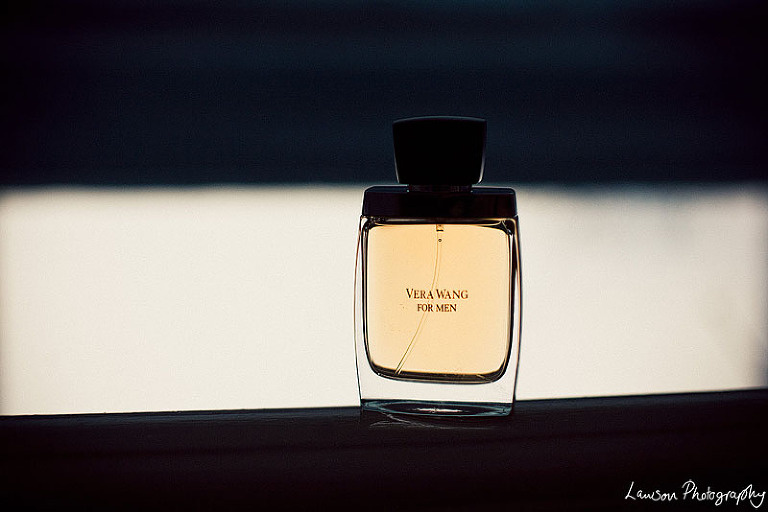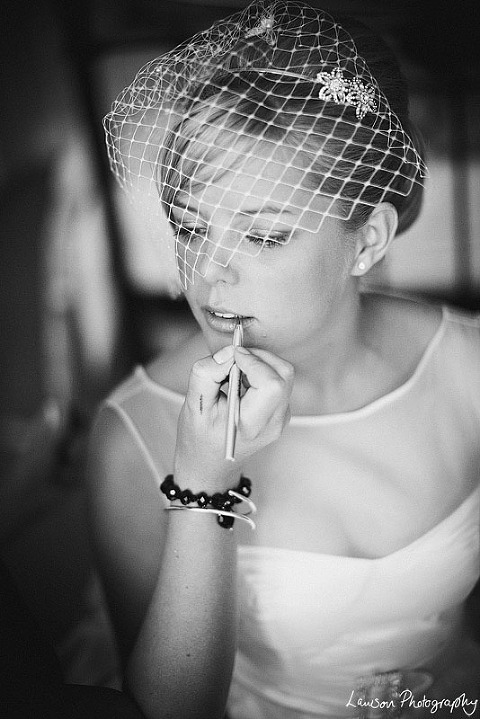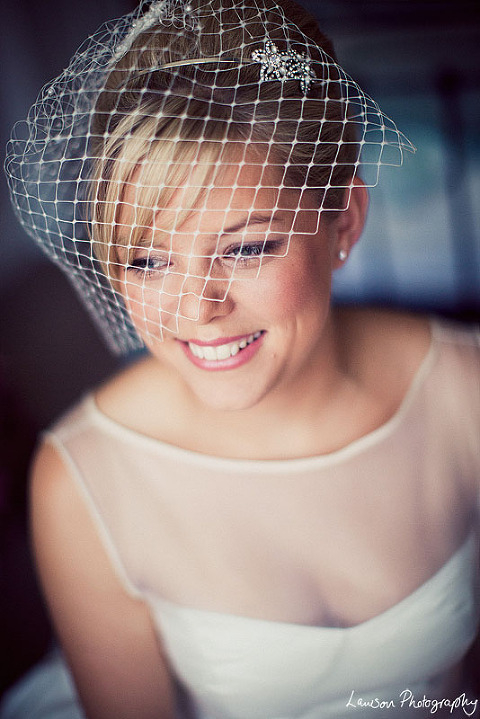 Time for dad to see!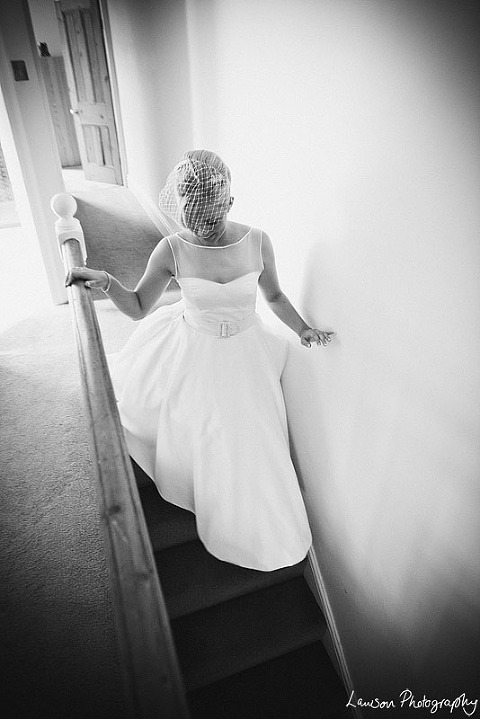 It's fair to say he thought she looked beautiful…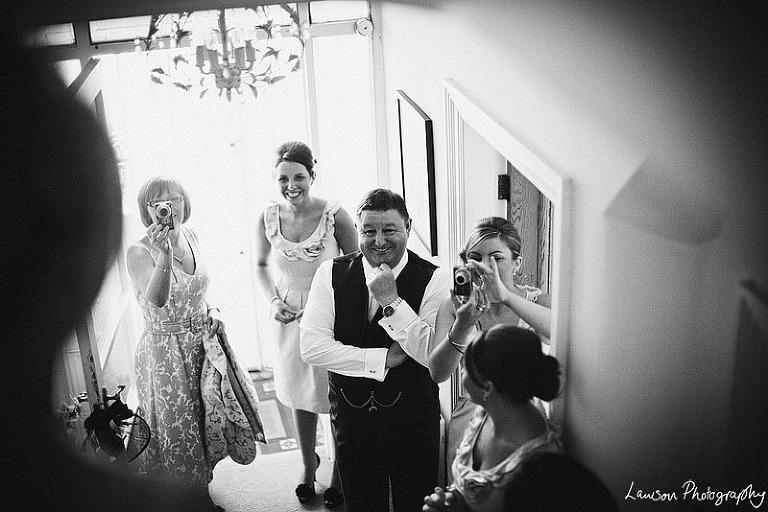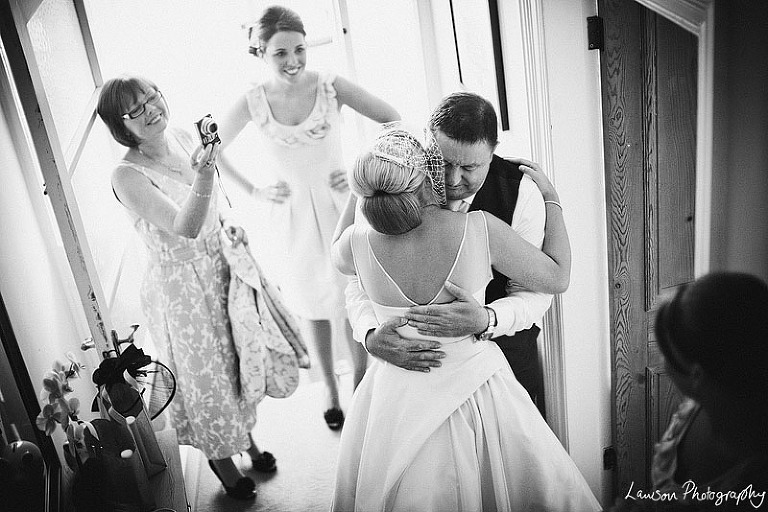 We headed off to the church with our snacks!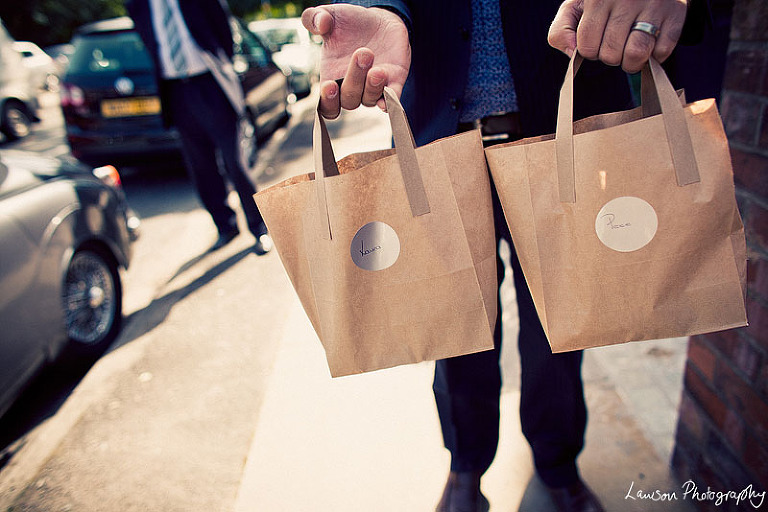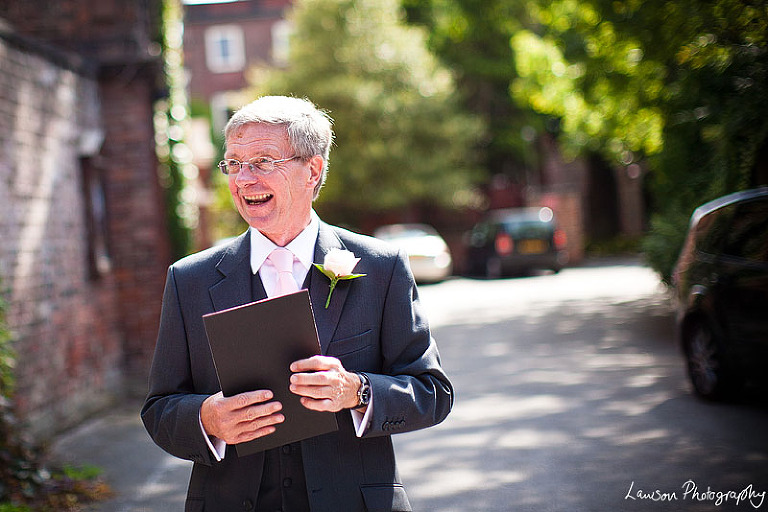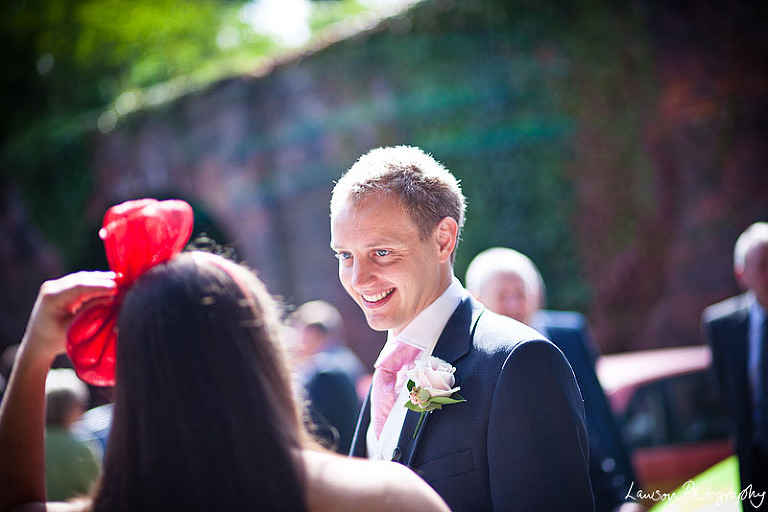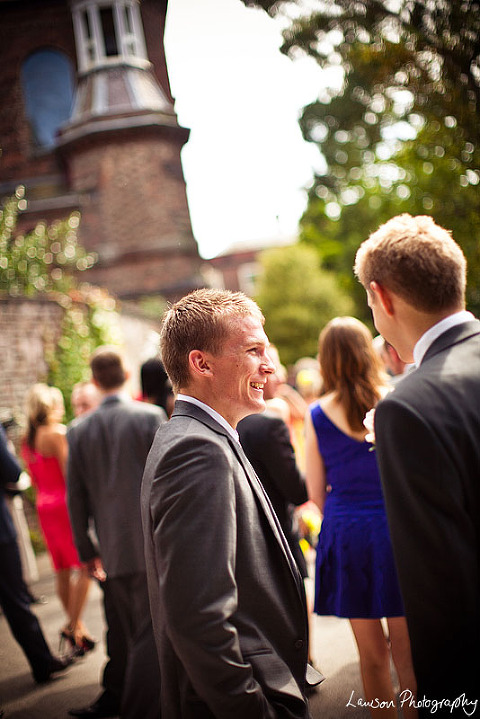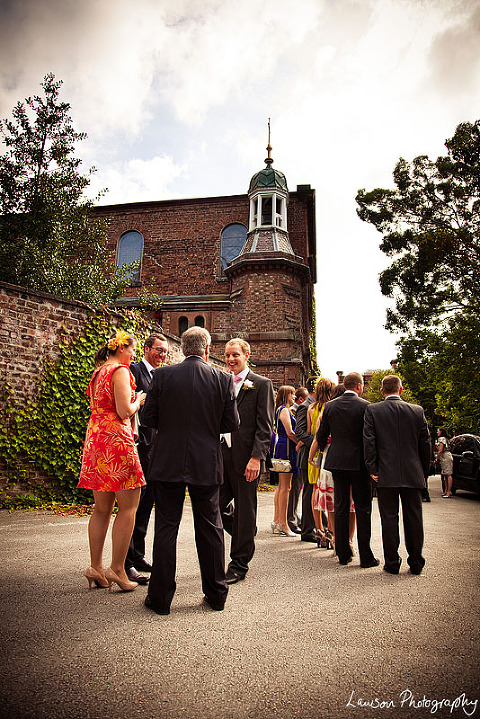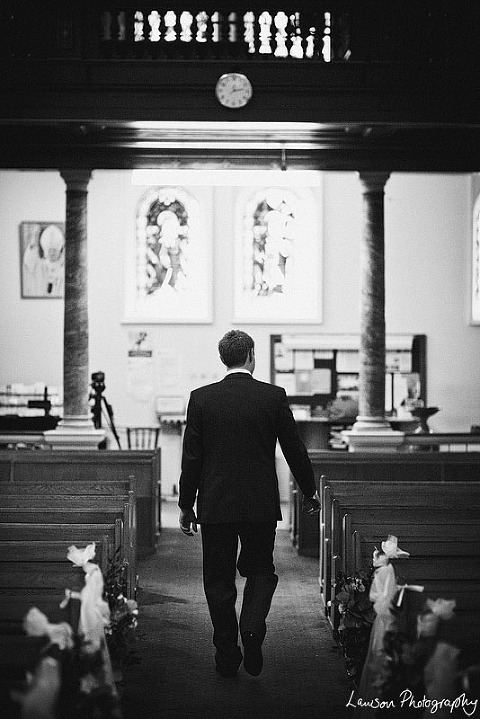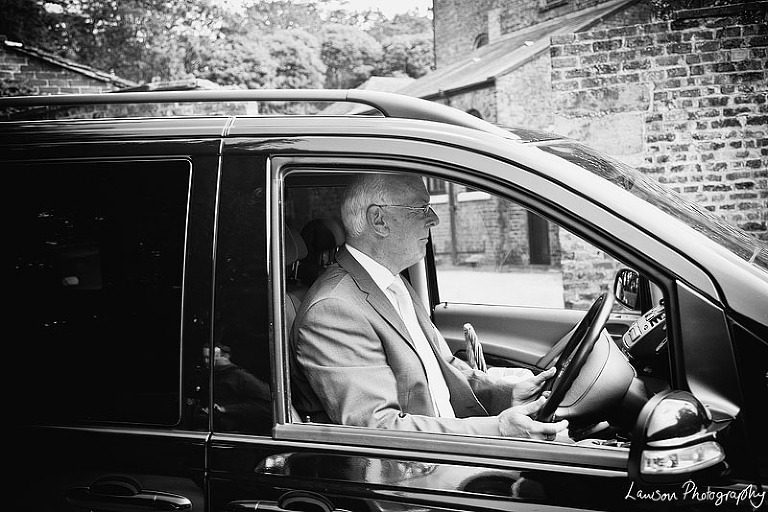 Here comes the bride!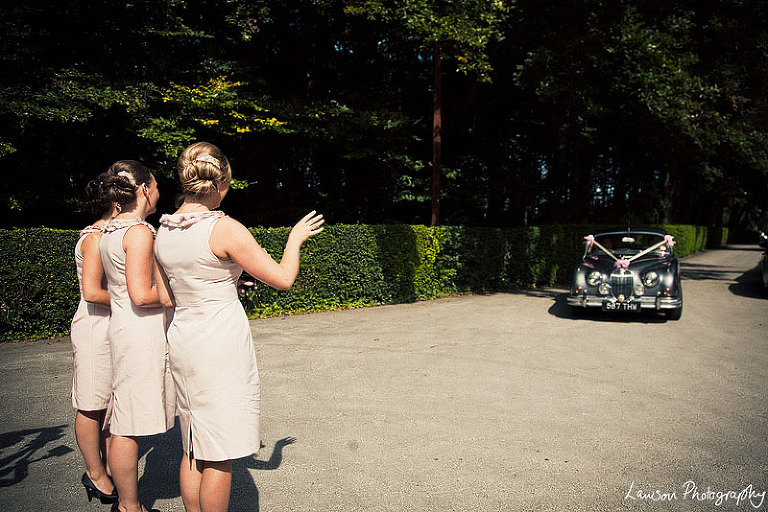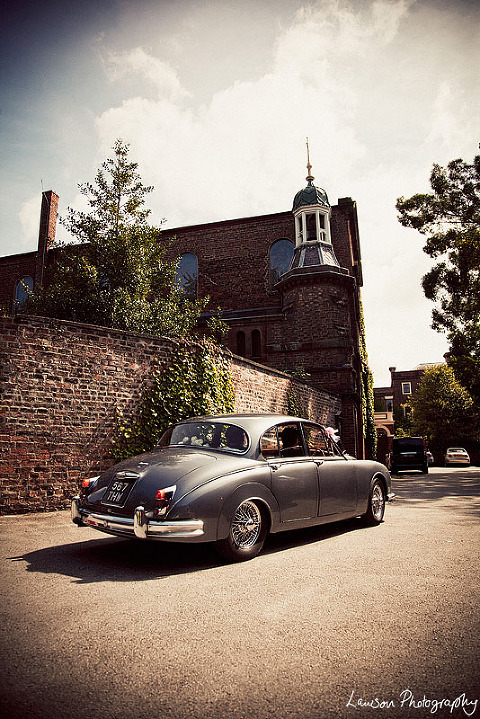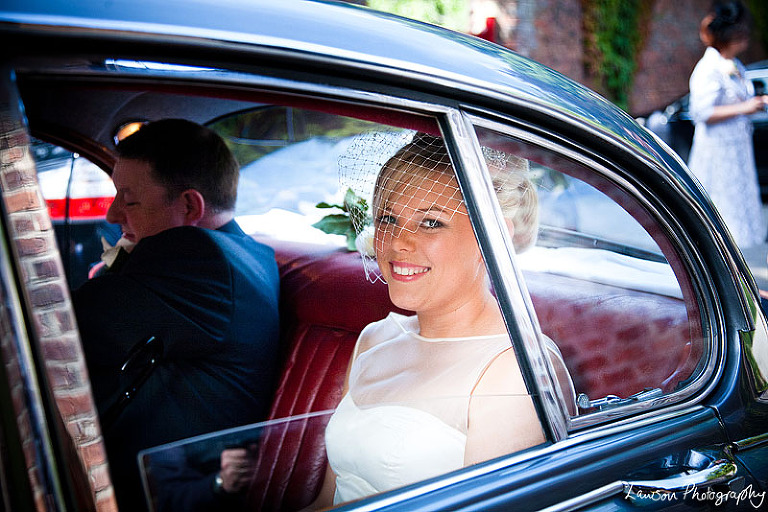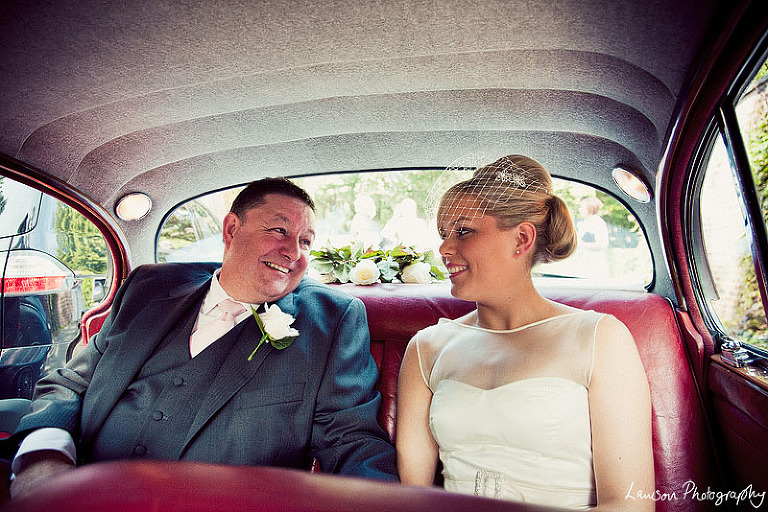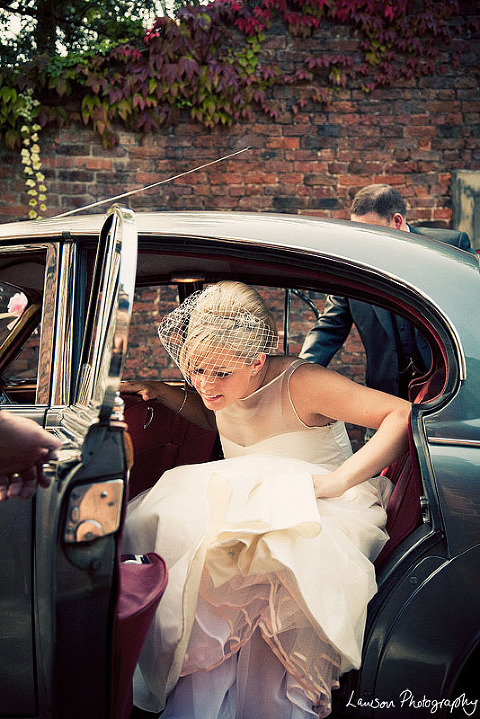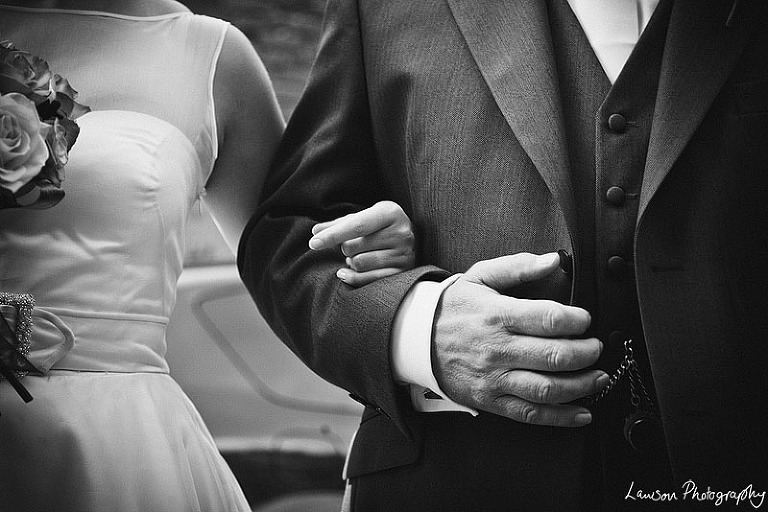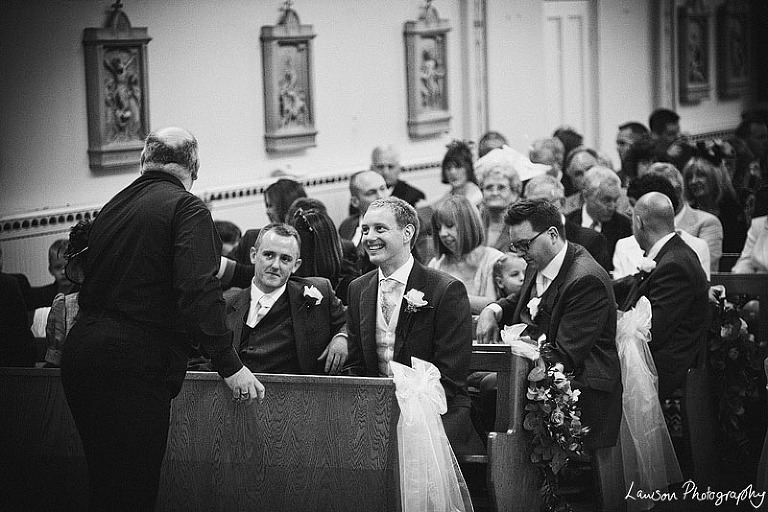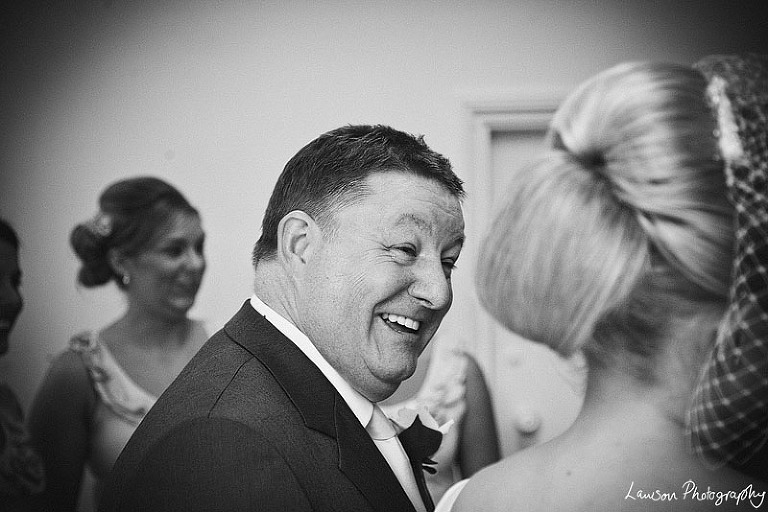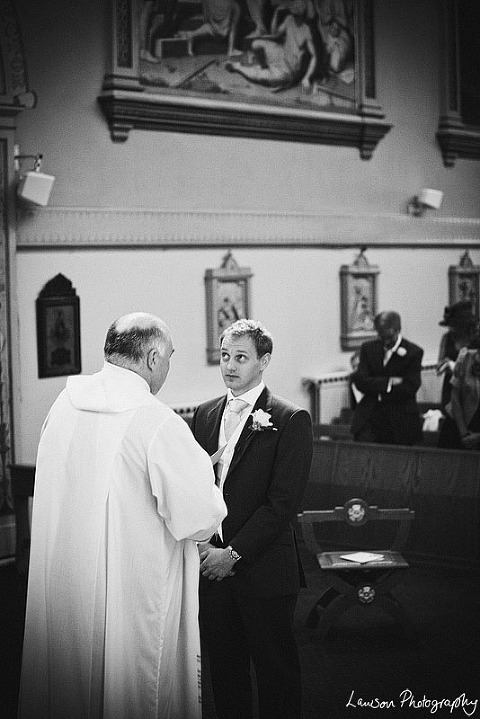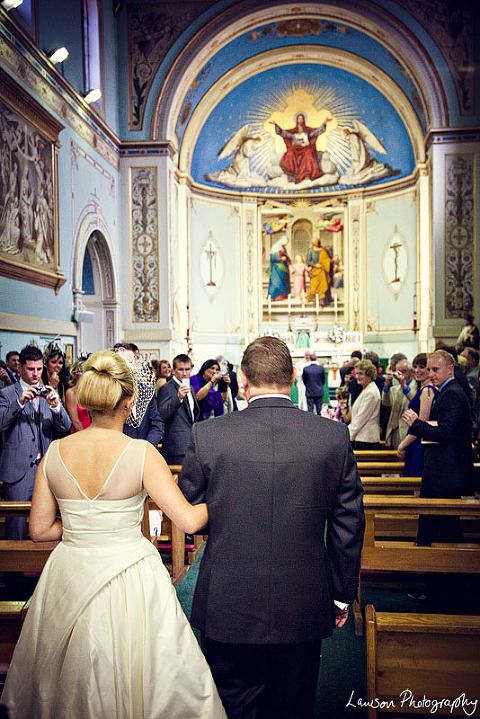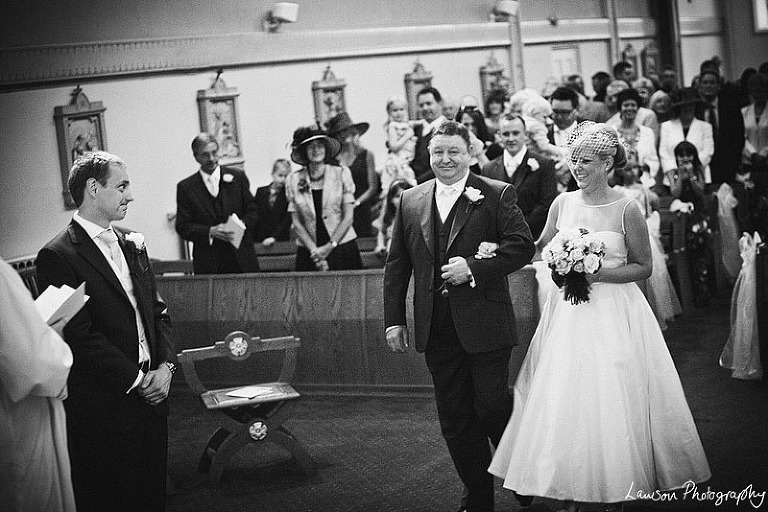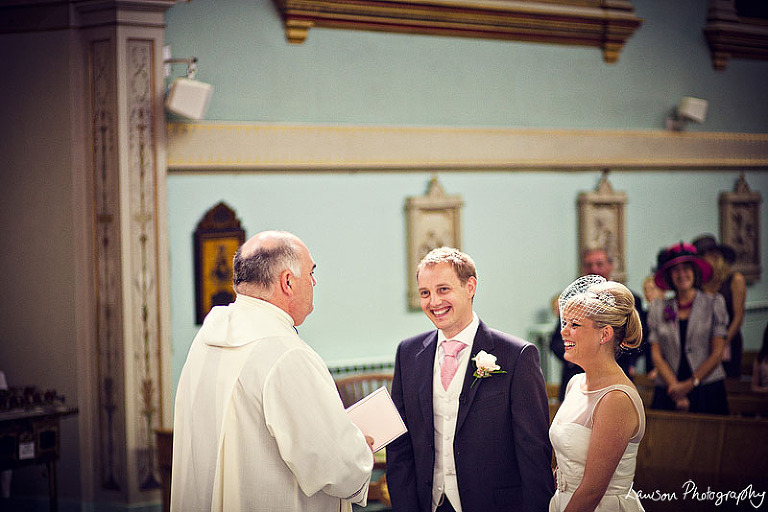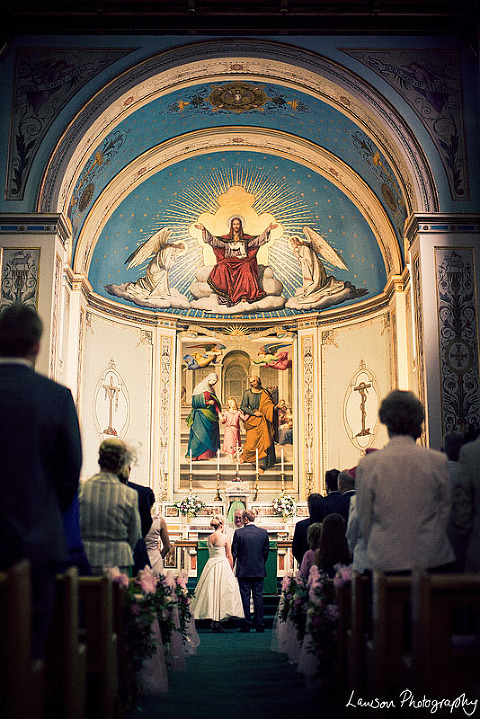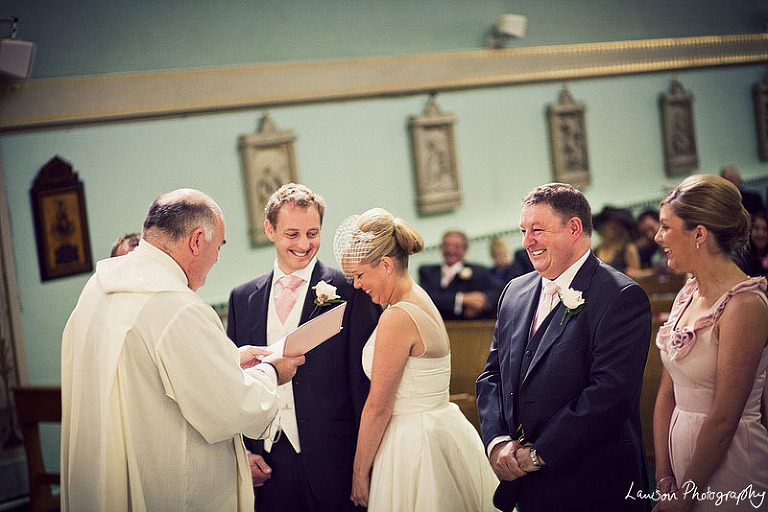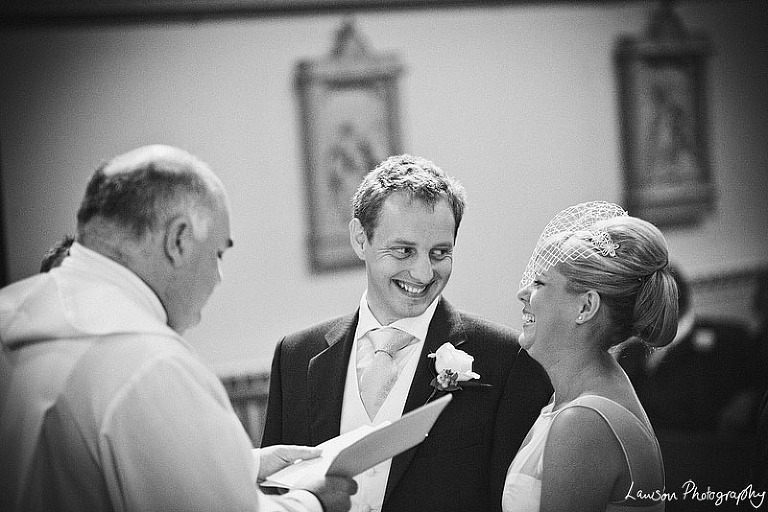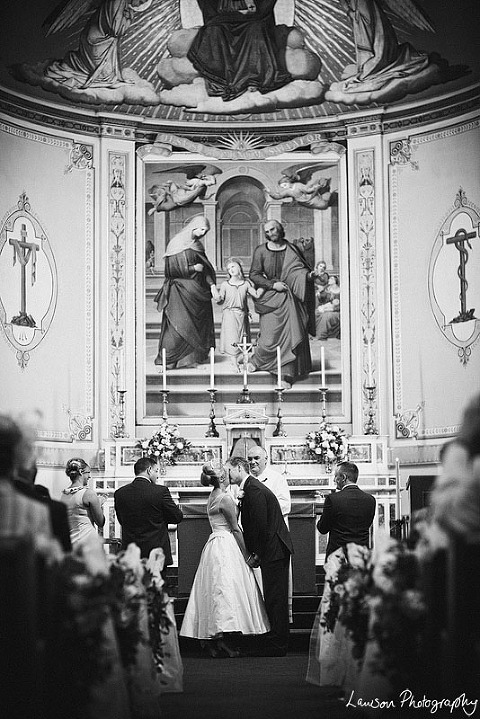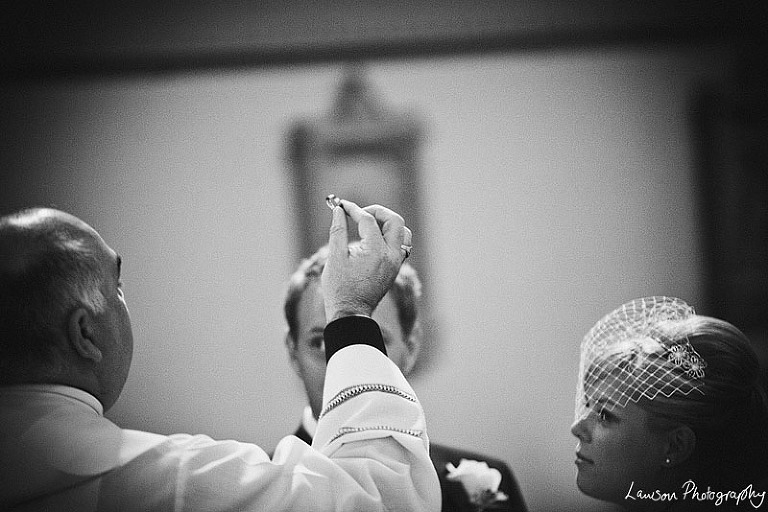 Married!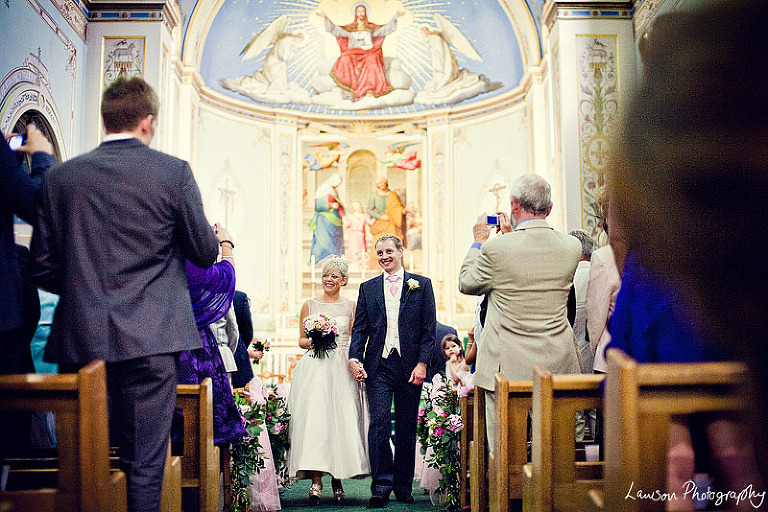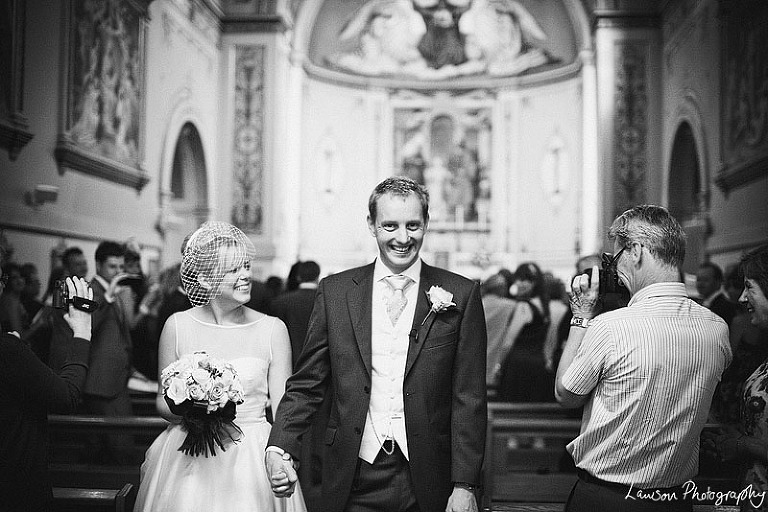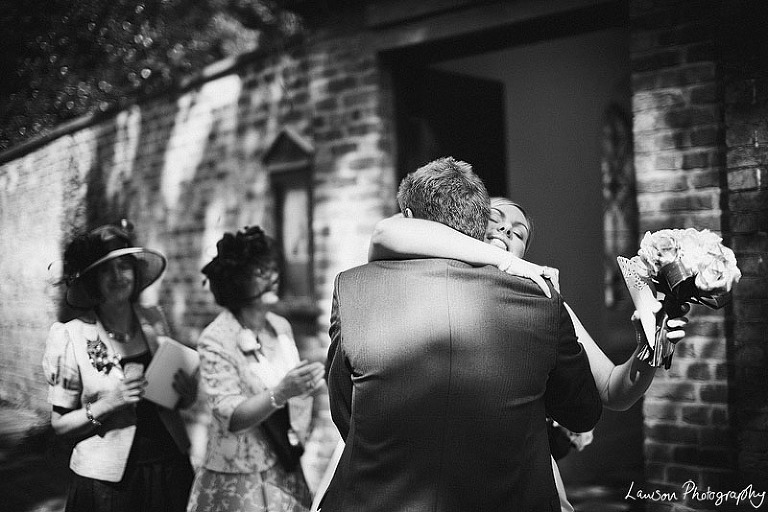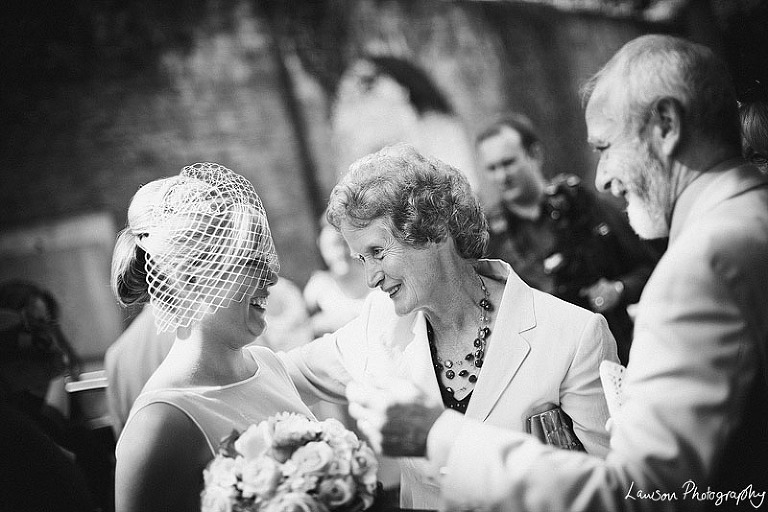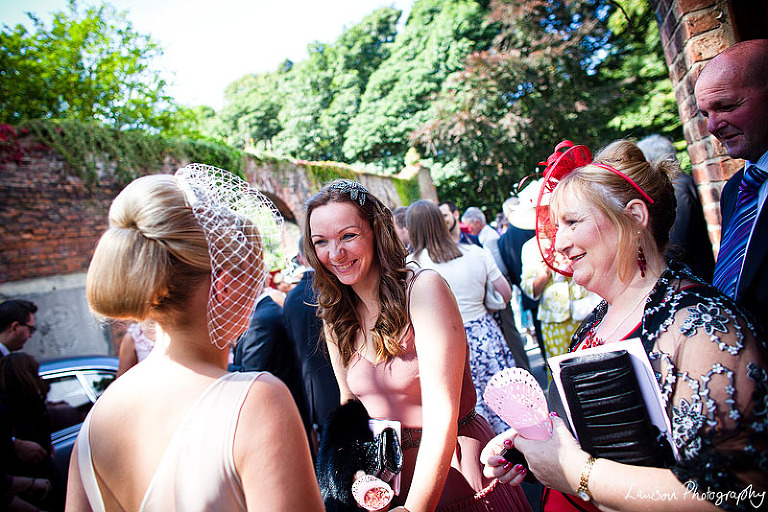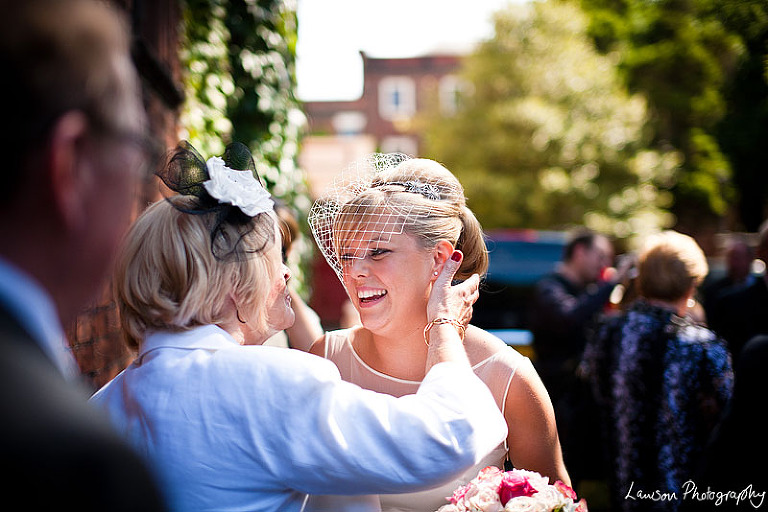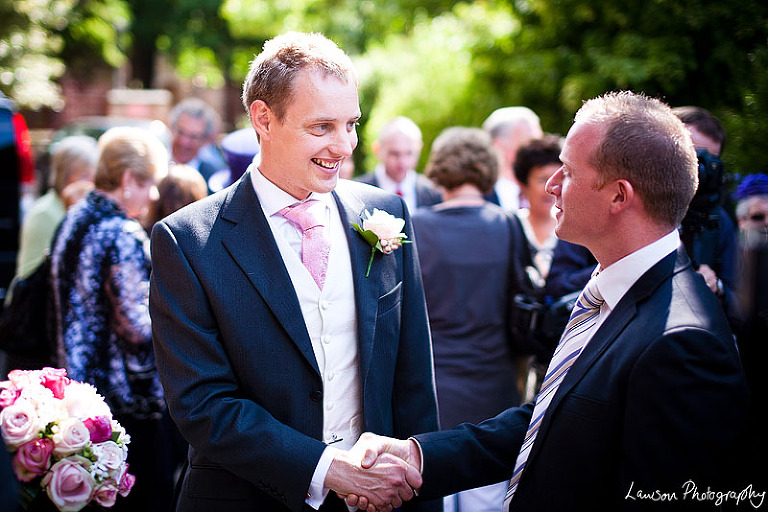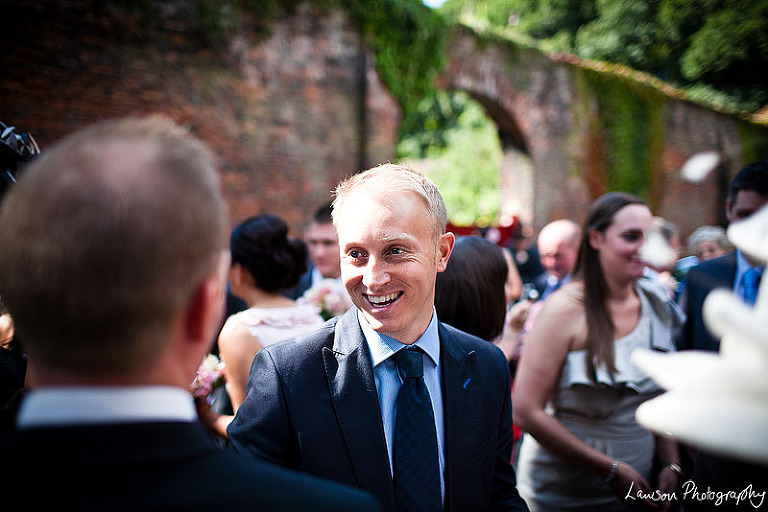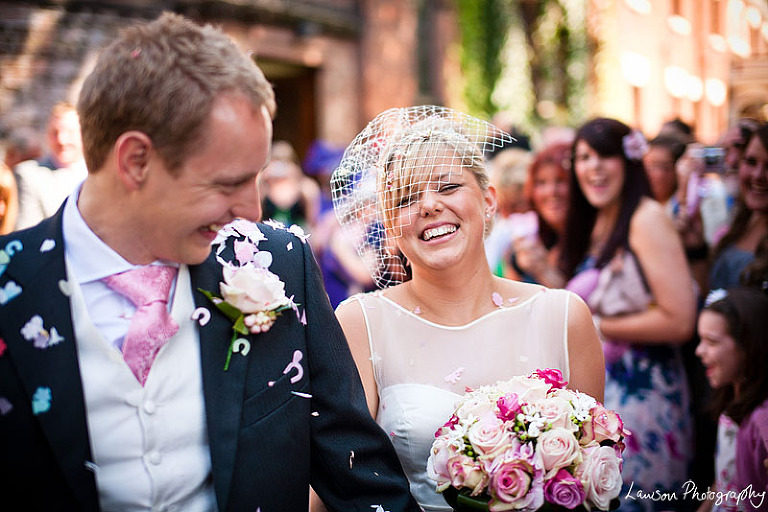 This is a great way to get rid of all that confetti!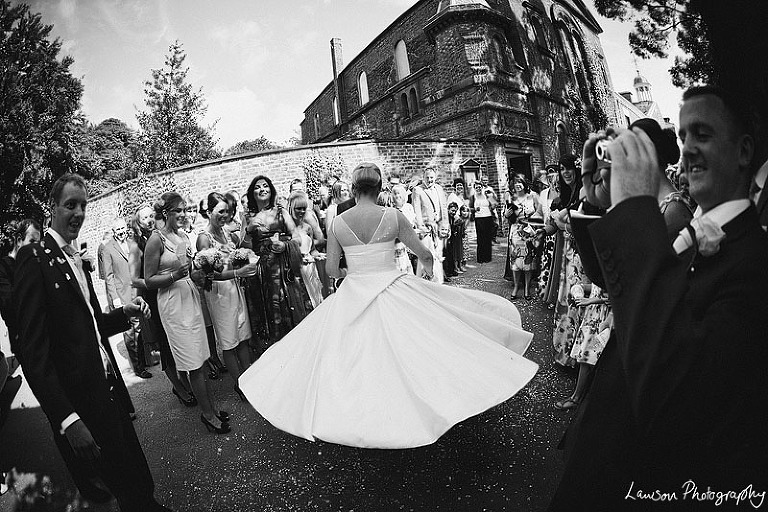 Brownies and marshmallows were distributed…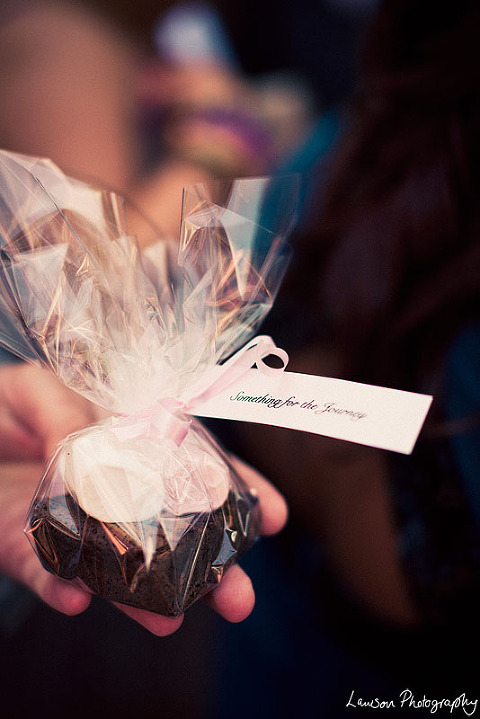 …while we snuck off into the woods for a few portraits…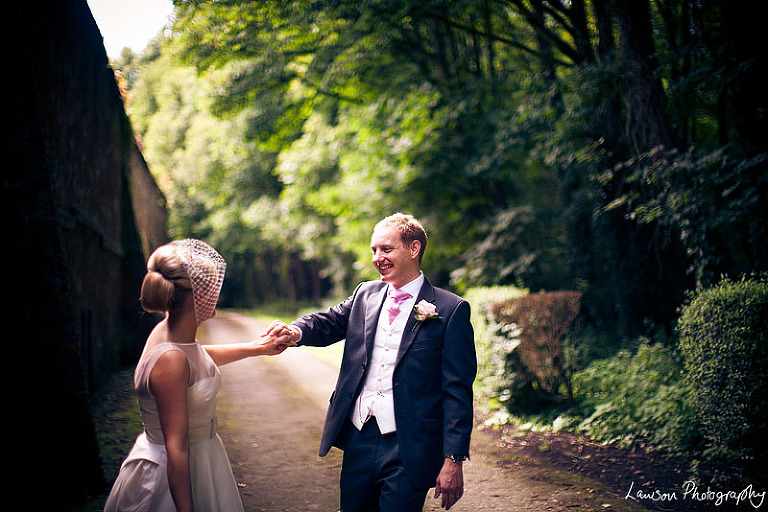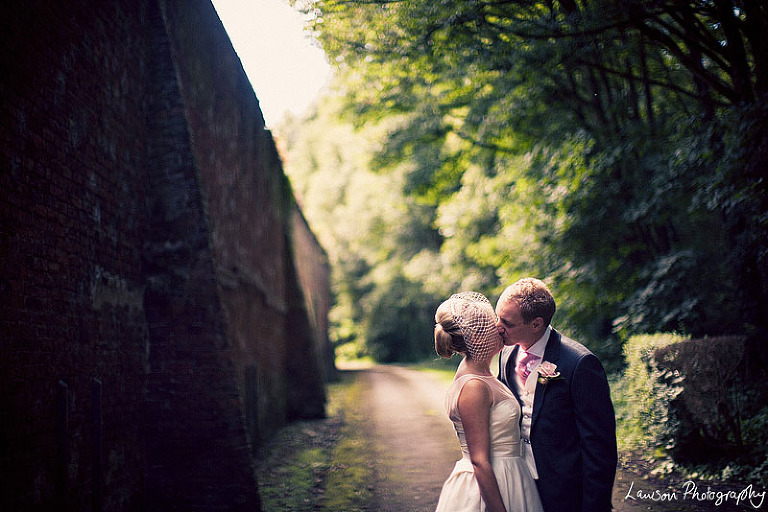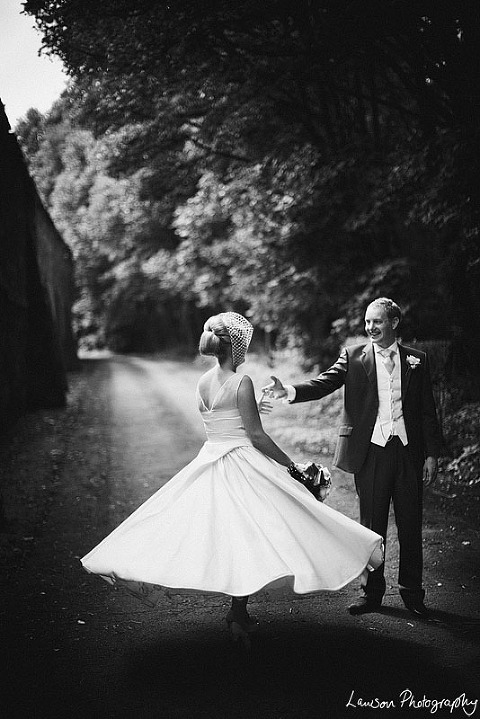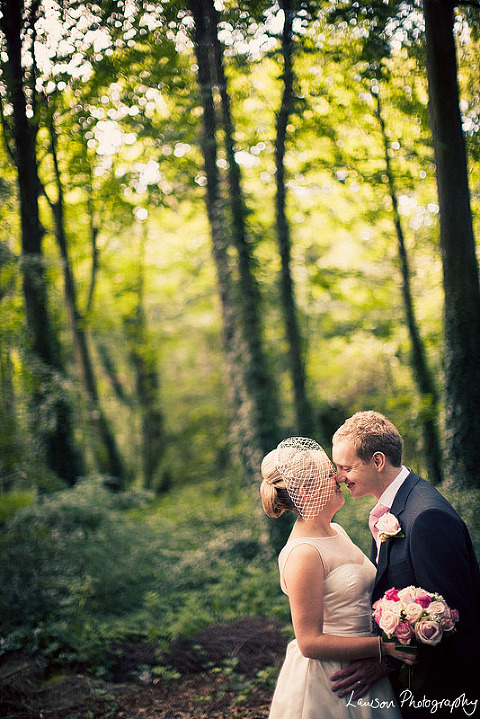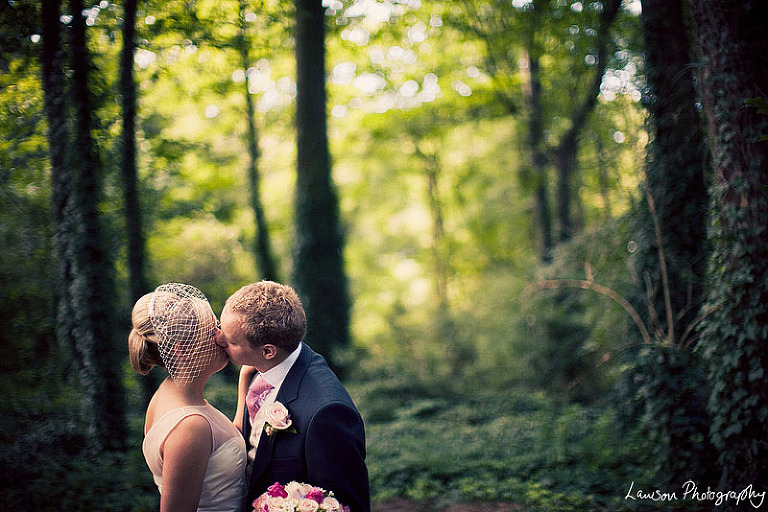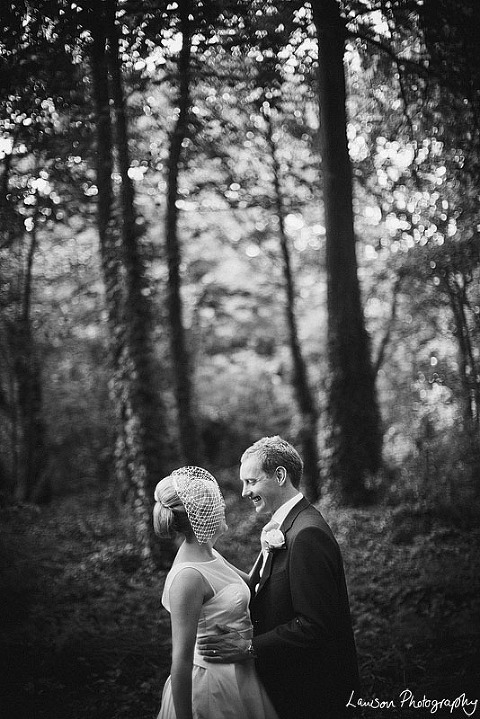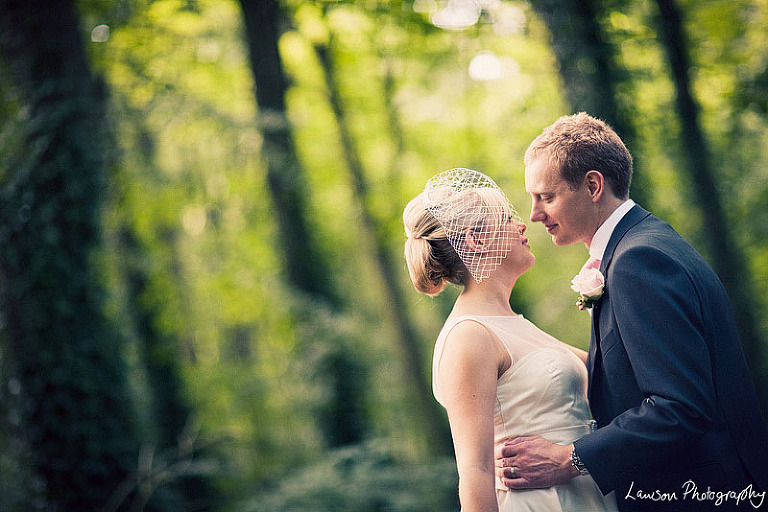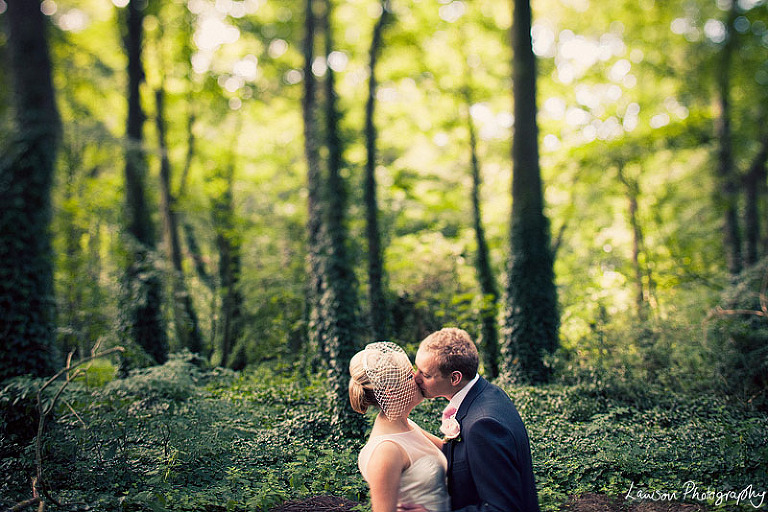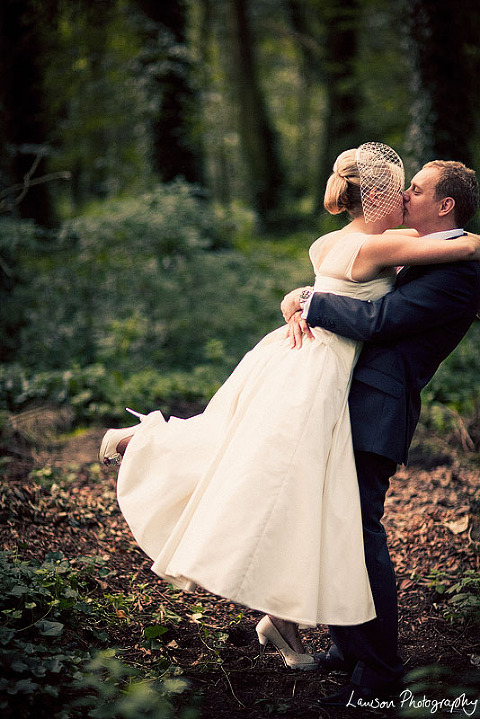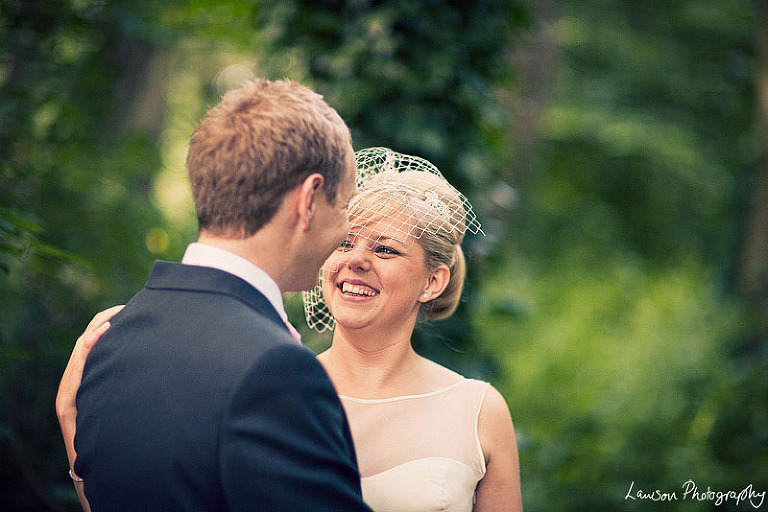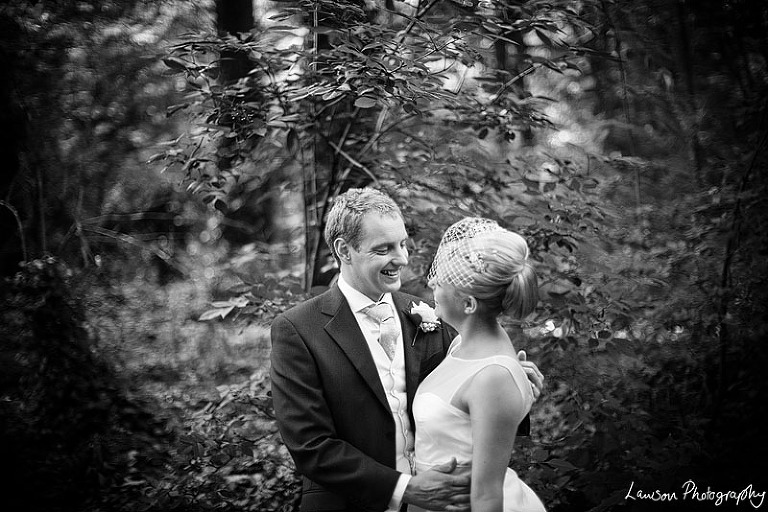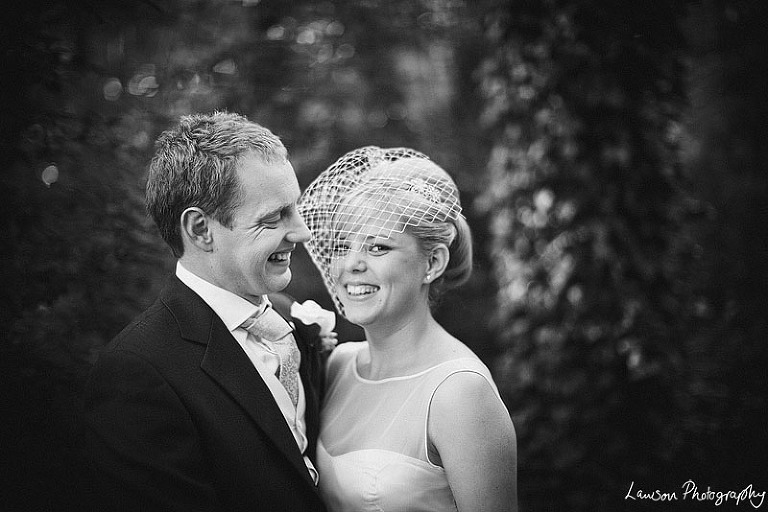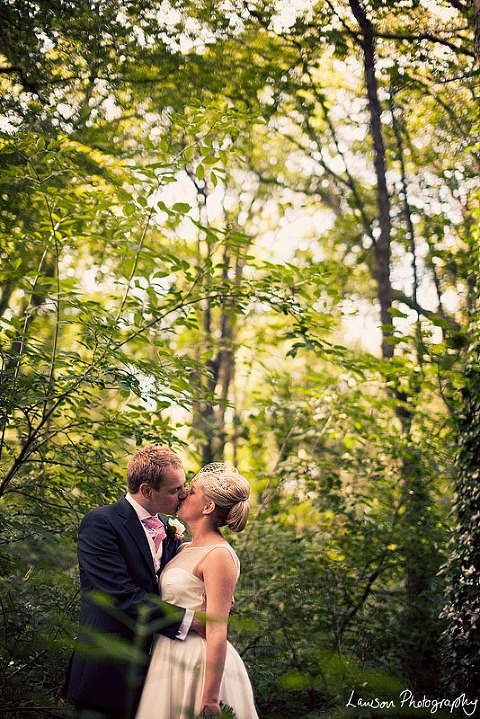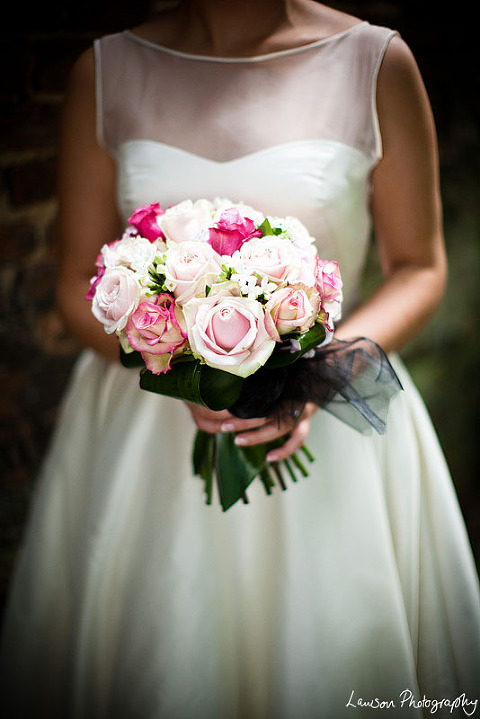 Love. This. Wall.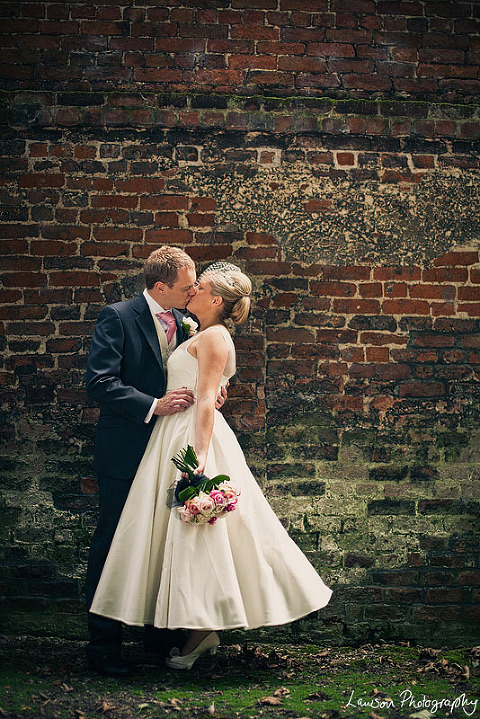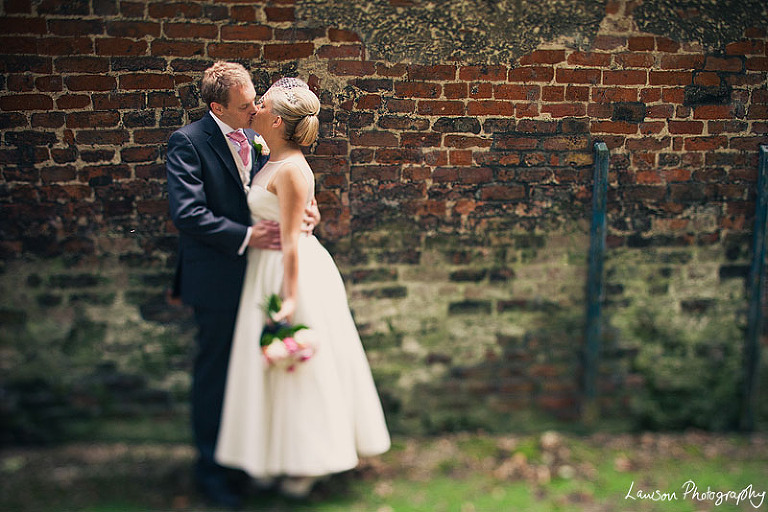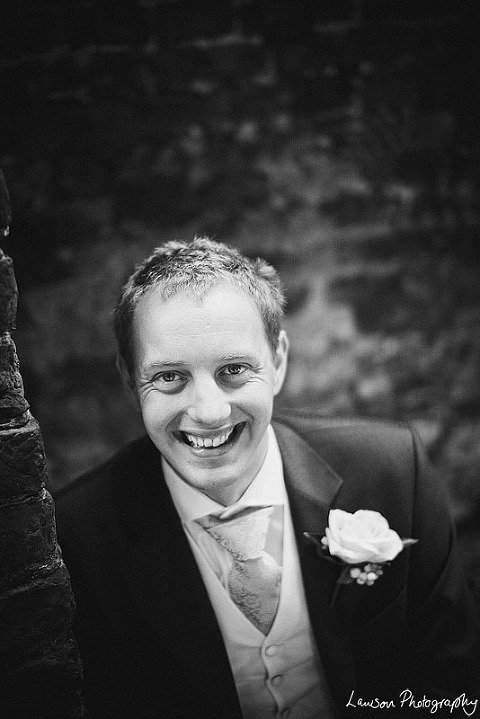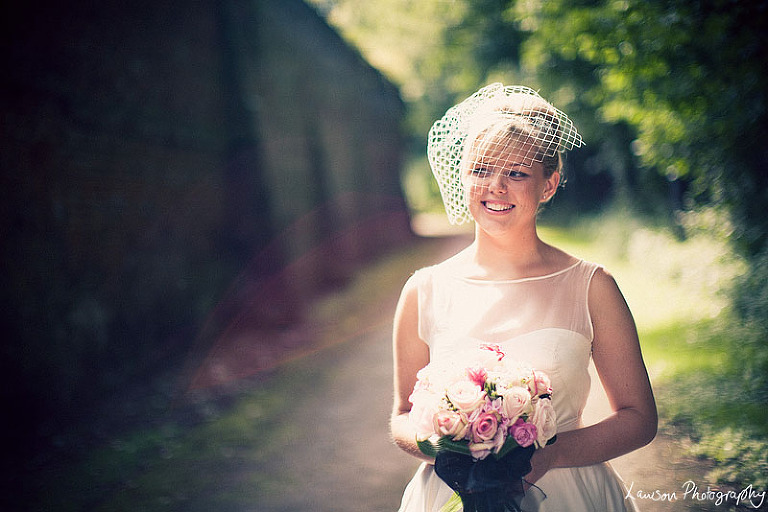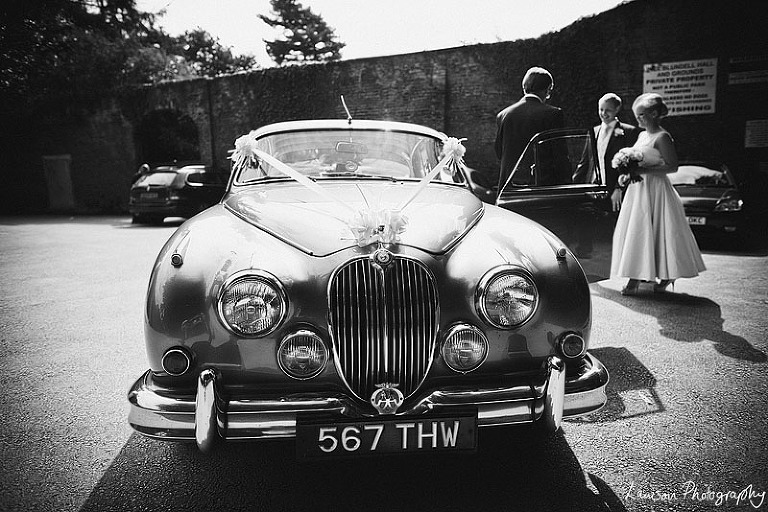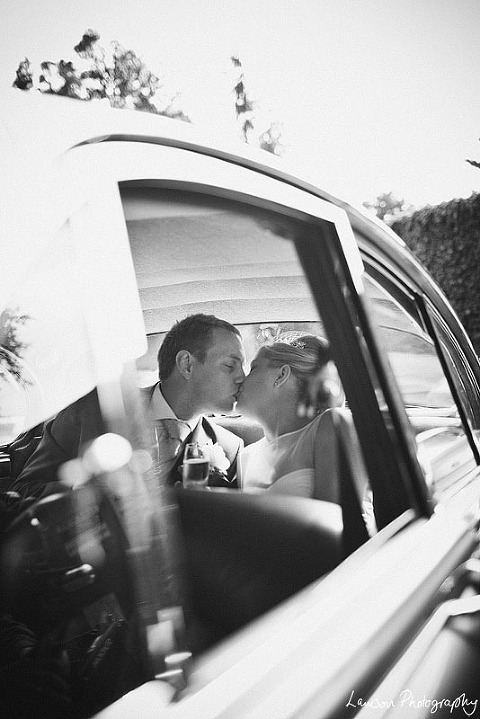 Check out part two below for more!